Celebrate the winter solstice in NYC with one of these musical parades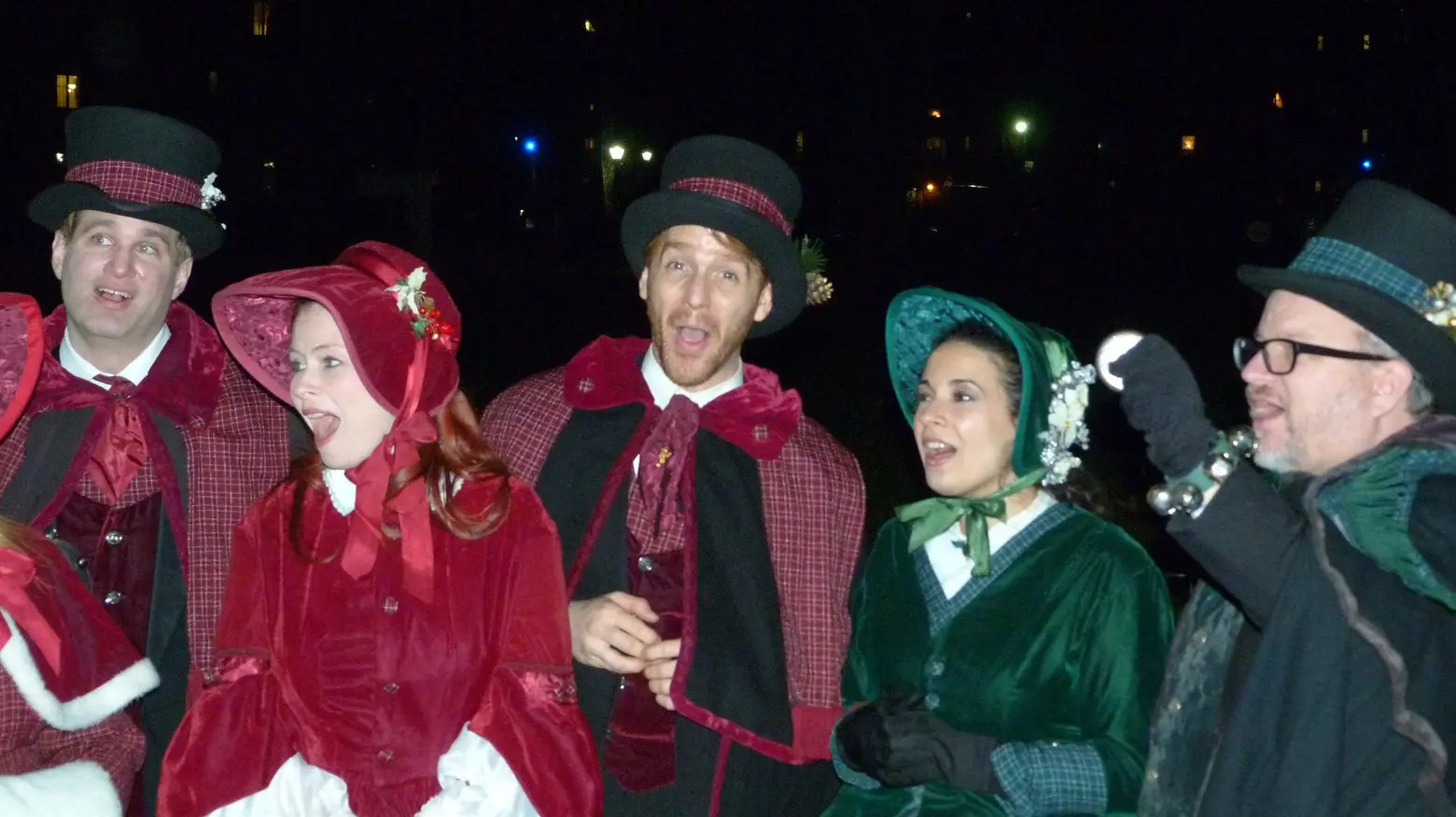 On December 21st, the longest night of the year, neighborhoods throughout New York City will be transformed by the festivities of Make Music Winter, a series of free participatory parades focused on music and representing a range of cultures and traditions. With more than 18 separate events taking place throughout the boroughs, there will be something for music lovers of all stripes this Friday.
In Manhattan, Ukulele carolers will take over the West Village with a classic holiday repertoire. Conductor J.C. King will lead a procession of players plucking kalimbas – an evolution of the African mbira, or thumb piano – throughout Central Park. On the High Line, paraders will be able to use their smart phone and a free app a free app that captures the GPS coordinates and velocities of their movements to trigger a variety of metallic sounds, electric guitar chords, ambient notes, and other sound effects like water splashes, car horns and applause, in an immersive soundwalk that allows participants to make music with their bodies and by interacting with others.
A solstice soul train music line will make its way through East Harlem, making family-oriented stops along 125th street. The soul of New Orleans will be present in Corona, Queens, with a parade featuring songs from Roz Nixon's musical "Dedication to Louis Armstrong." In the Bronx, the Bronx Music Heritage Center will lead their 4th annual parranda – the Puerto Rican tradition involving processions of carolers – making stops at different casitas, the little houses that evoke those on the countryside in Puerto Rico, including El Coquí, Jardin de la Roca, Latinos Unidos, Rainbow Casita.
Baritone Tobias Greenhalgh will lead a performance of Franz Schubert's 1828 song cycle Winterreise throughout newly restored sections of the Brooklyn Botanic Garden, stopping at locations that reflect the vivid imagery of Wilhelm Müller's poetry and Schubert's music. Audience members will provide the musical accompaniment via hand-held radios that emit the original piano music. Meanwhile, an "appalachia-themed hootenanny" will wind down Prospect Heights, playing old-time tunes while teaching participants the fundamentals of flat footing, a form of percussive dancing from Appalachia.
Check out all the winter parades here!
RELATED: