Britney Spears' Former Penthouse Hits the Market for $7.6 Million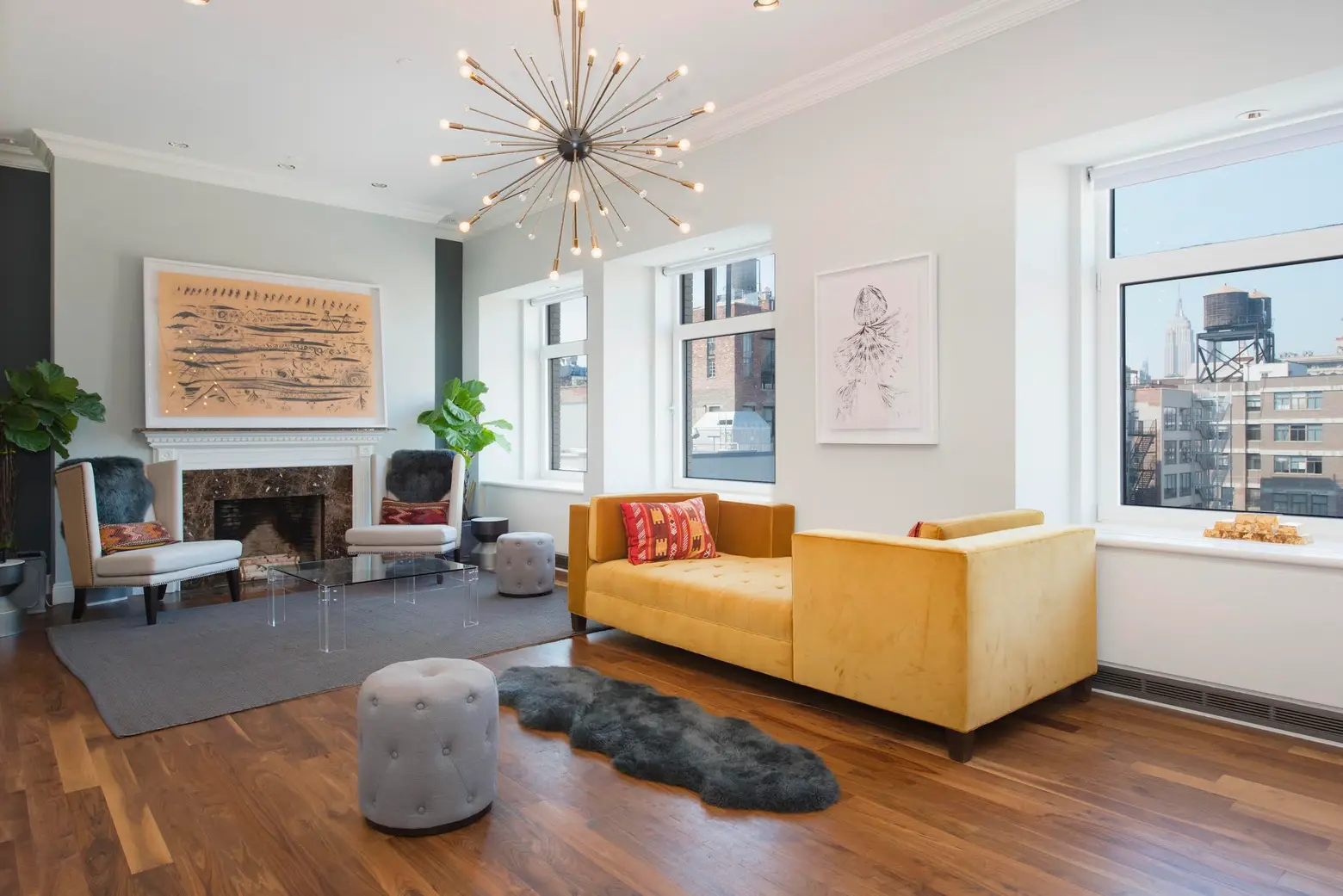 The apartment that once belonged to the pop star behind "Hit Me Baby One More Time" is now on the market. Yes, Britney Spears' old Noho penthouse at 14 East 4th Street, a.k.a. the Silk Building, is looking for $7.6 million. This price tag is only the latest in a saga of trying to sell the place. It begins in 2002, when Britney purchased her penthouse for $3 million. She quickly listed it in 2004 for $6 million and the unit went through many price cuts before finally selling in 2006 for $4 million. The new buyers then listed the apartment in 2008 for $6.595 million and experimented with different price cuts until 2011; it never sold. Then it hit the market last year for $9 million, now it's back with another price cut. This apartment is about as unpredictable as its former owner.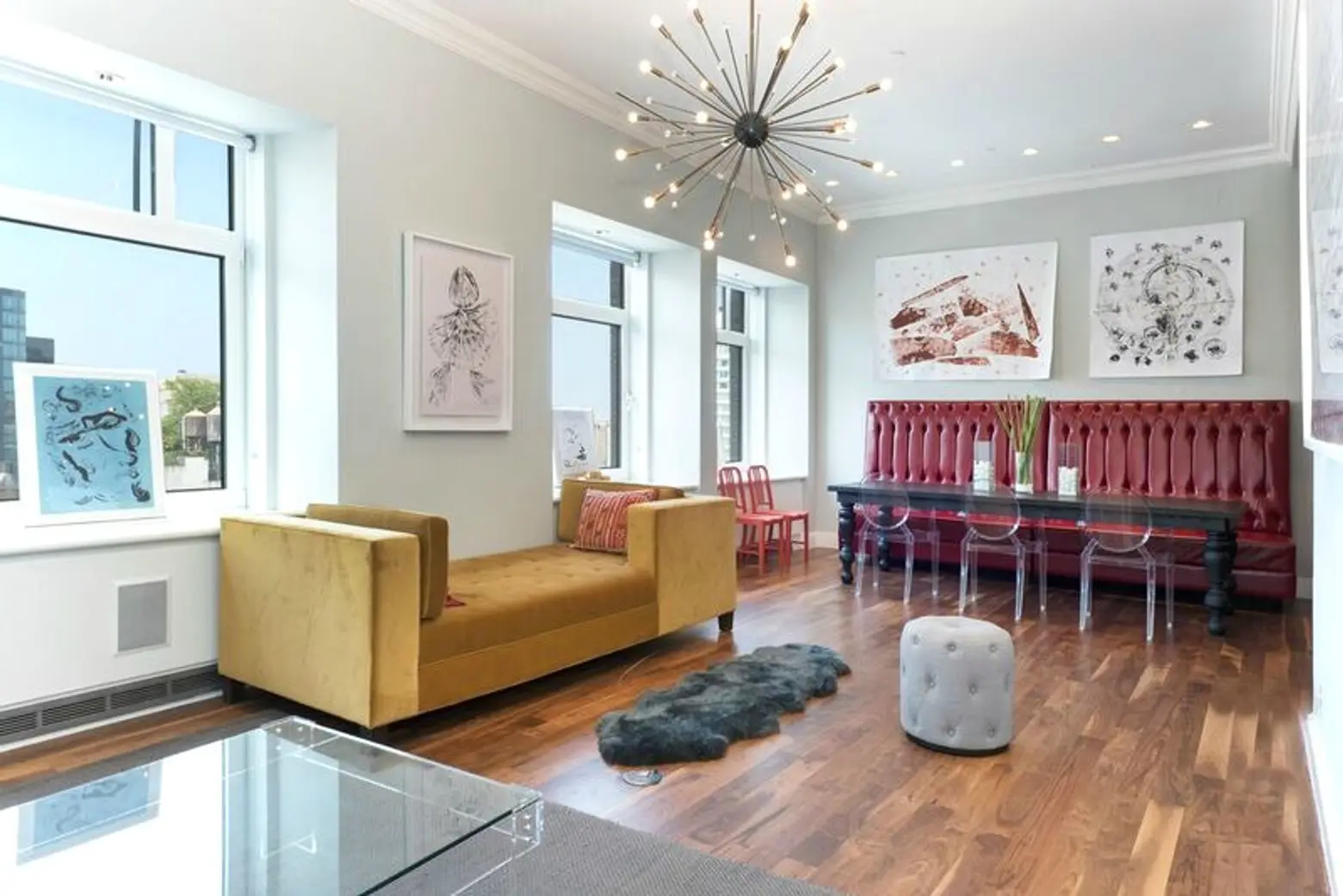 With pricing drama out of the way, let's get to the apartment. It comes in at 4,400 square feet and covers four different floors of the Silk Building –the 10th, 11th, 12th and penthouse level. The living room, dining room and kitchen are all located on the 12th floor.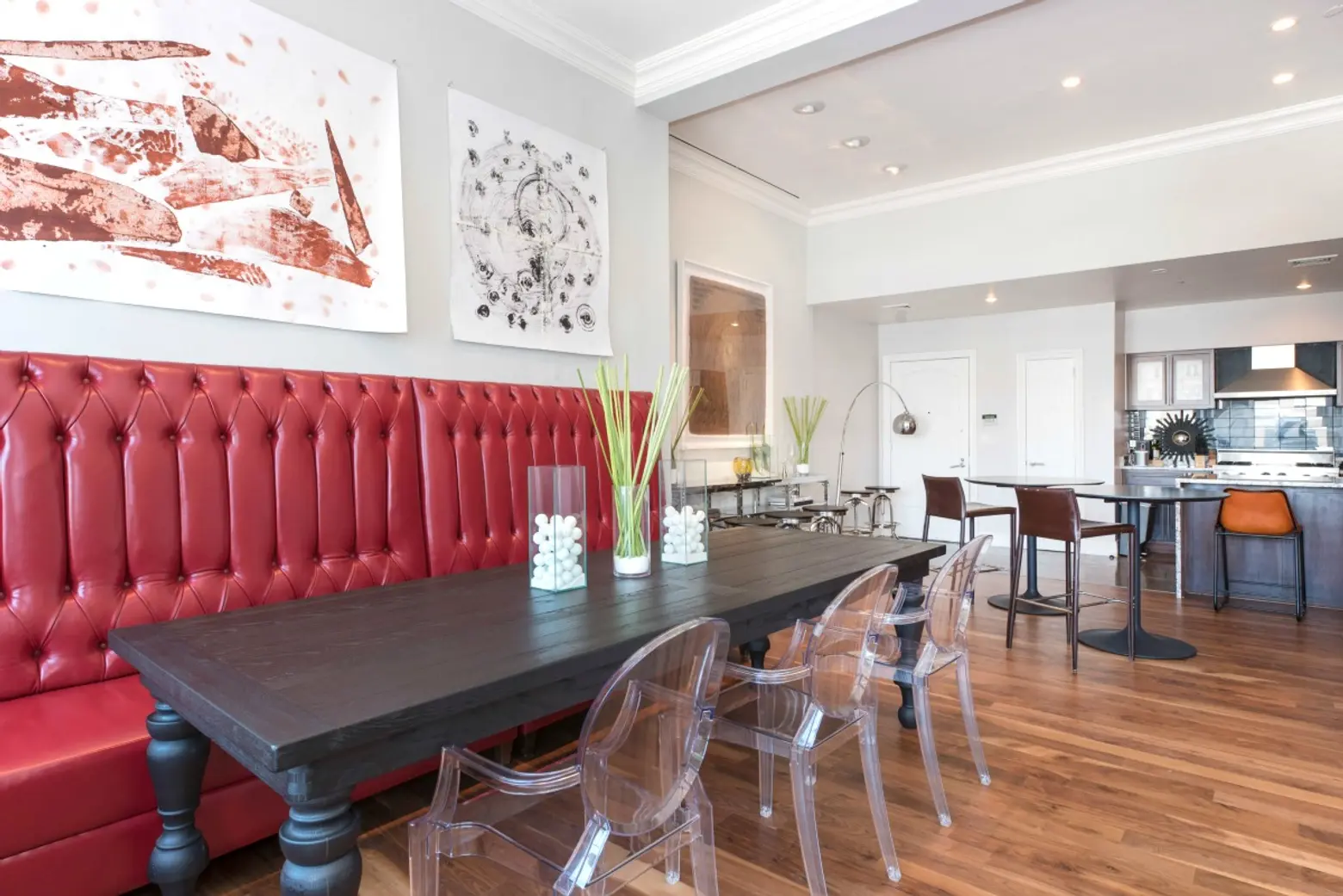 As you can see, the 12th floor is essentially a big open space with plenty of light coming in from four large windows. The open kitchen comes with custom cabinets, a viking stove and Sub Zero fridge.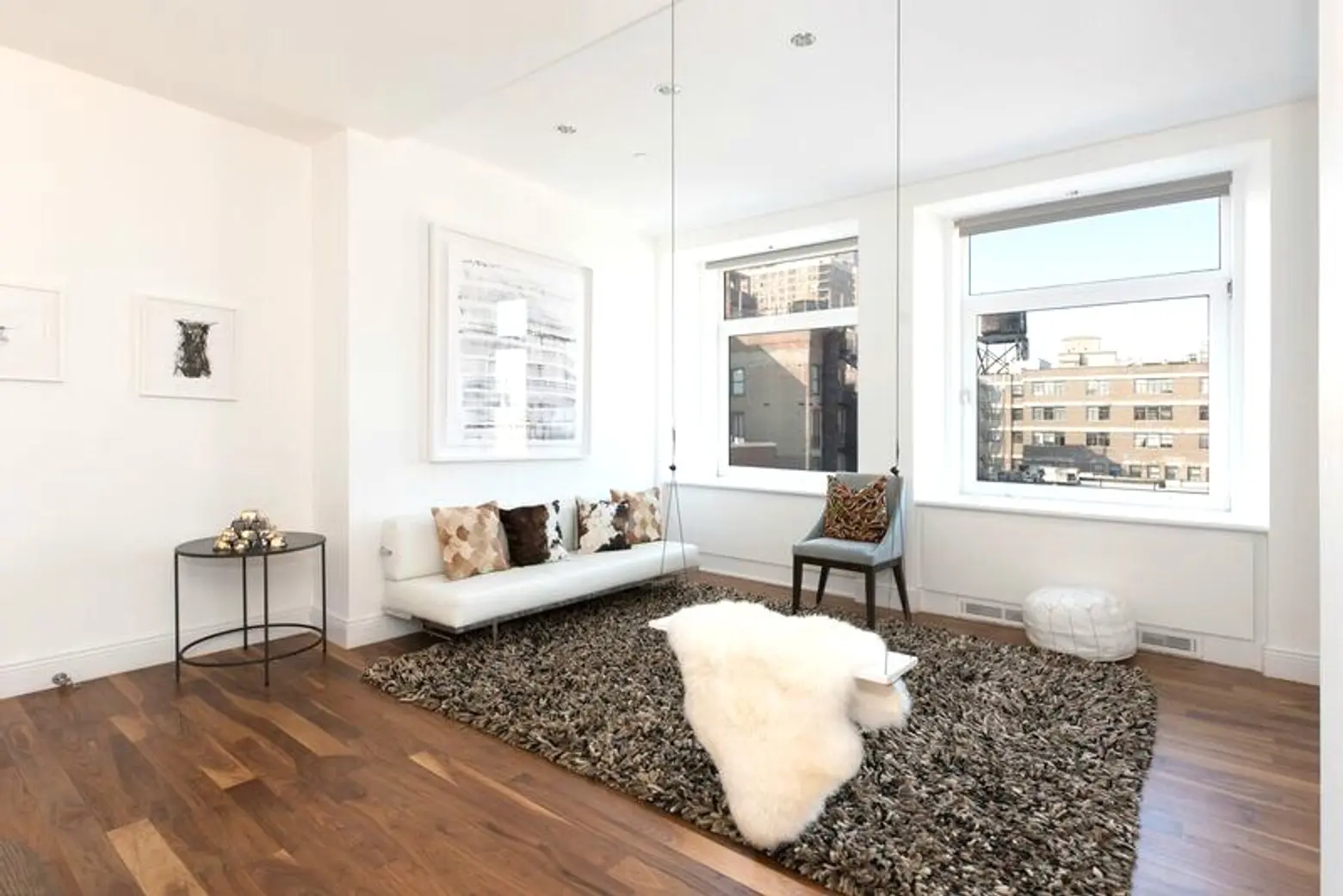 There are extra "sitting rooms" on the 10th and 11th floors. We know Britney doesn't live here anymore, but we do think she'd really dig a swing in the sitting room–with a fur seat, no less.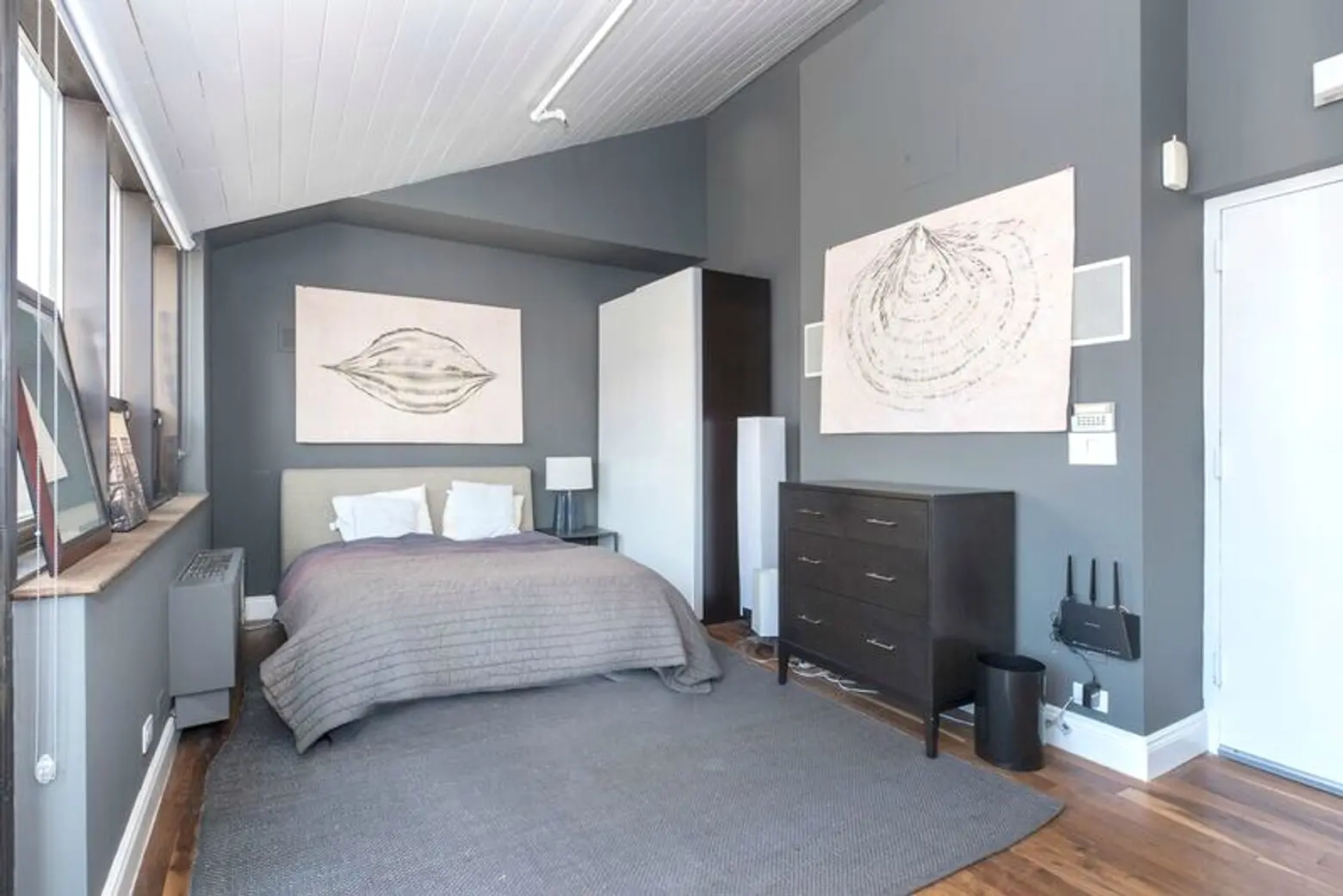 There are three bedrooms located on the lower floors of the penthouse. The 10th floor bedroom comes with a massive dressing area right outside.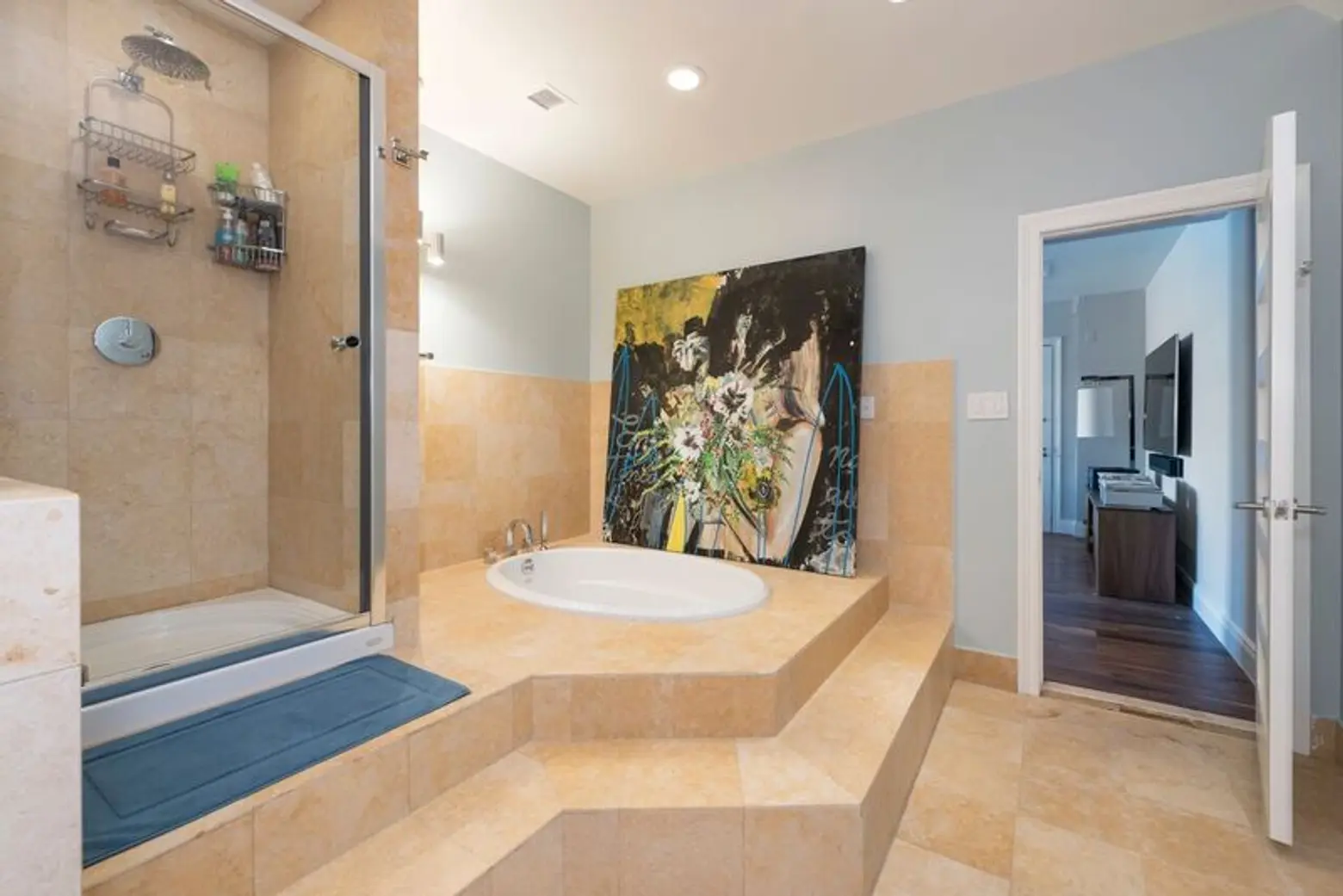 And you simply can't have a penthouse apartment without the luxurious, spa-style bathroom. There are four-and-a-half baths total.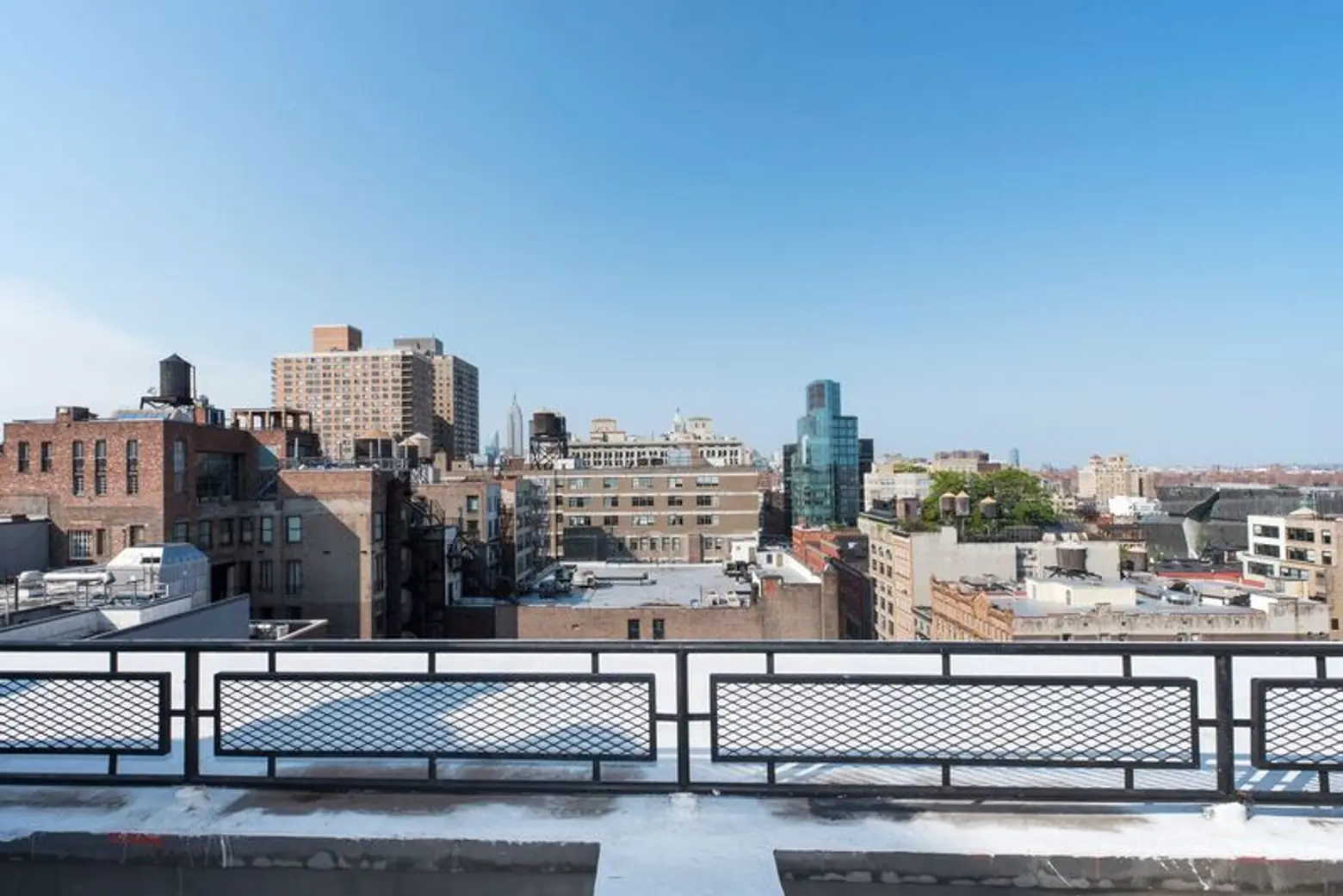 The very top of the apartment is crowned with a spacious terrace that overlooks downtown. It's a good place to sit and wonder: At what price will this apartment sell for this time around?
[Listing: 14 East 4th Street, #1109 by Oren Shalev for Anchor Associates]
RELATED:
Photos courtesy of Jay Litton for Anchor Associates