Bowerbird architects create a custom nest in a Boerum Hill loft with details in steel and reclaimed wood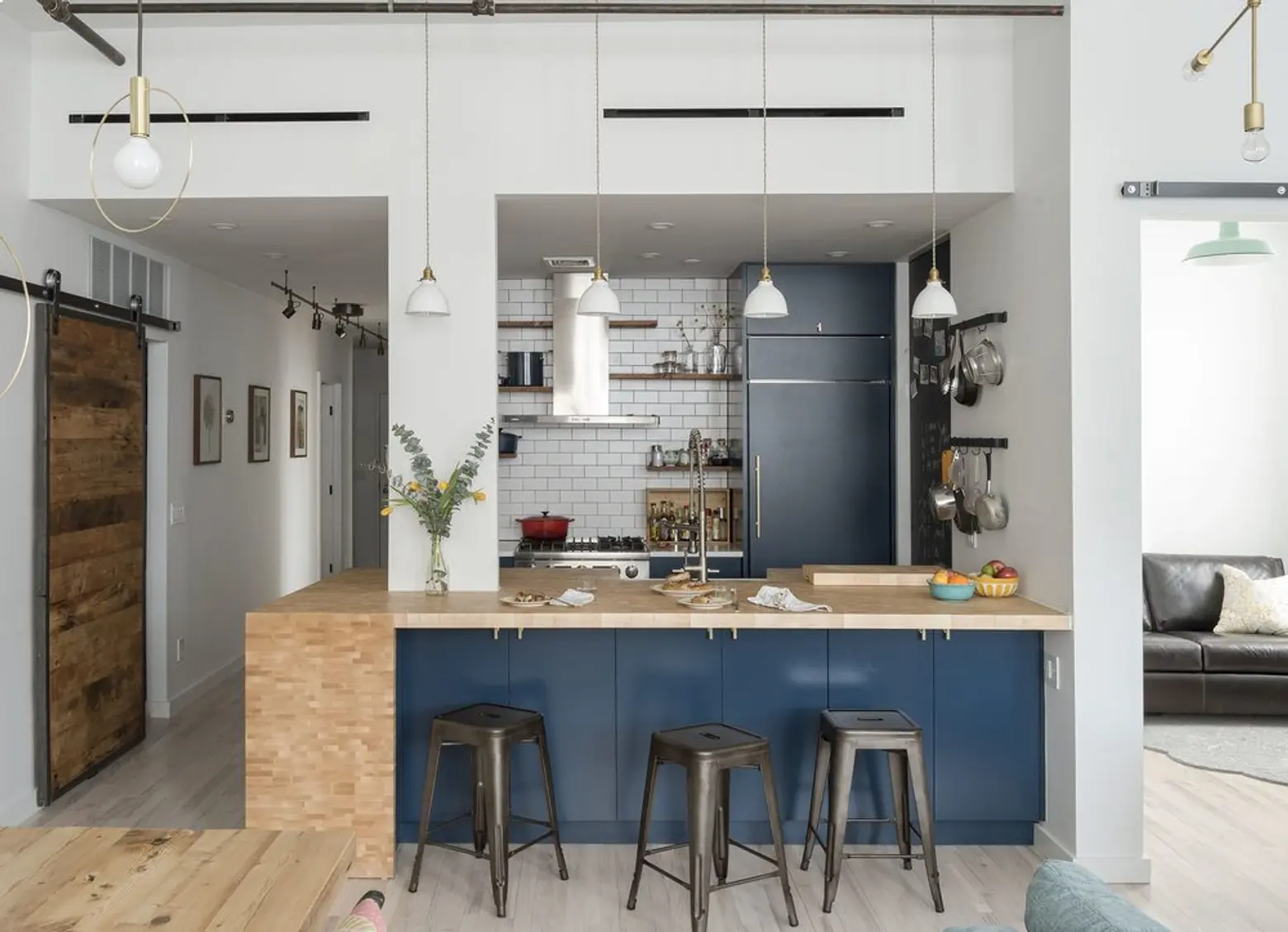 "Everything evolves," begins the mission statement by architecture and design firm Bowerbird, explaining how their namesake (the bowerbird) evolved to design and decorate its home with an eye for detail. The firm explores the idea that good design and creativity similarly "does not spring forth in a single moment of inspired genius;" they work to produce an uncommon solution for each undertaking. Evolved design is definitely in effect in this Boerum Hill loft, resulting in a home with a fresh look that leaves crowded, overdone design and cold, unfinished lofts in the dust. Rooms are polished, elegant and comfortable without being fussy. And natural and reclaimed details aren't contrived, but rather fit in well with the former factory's big-shouldered loft bones.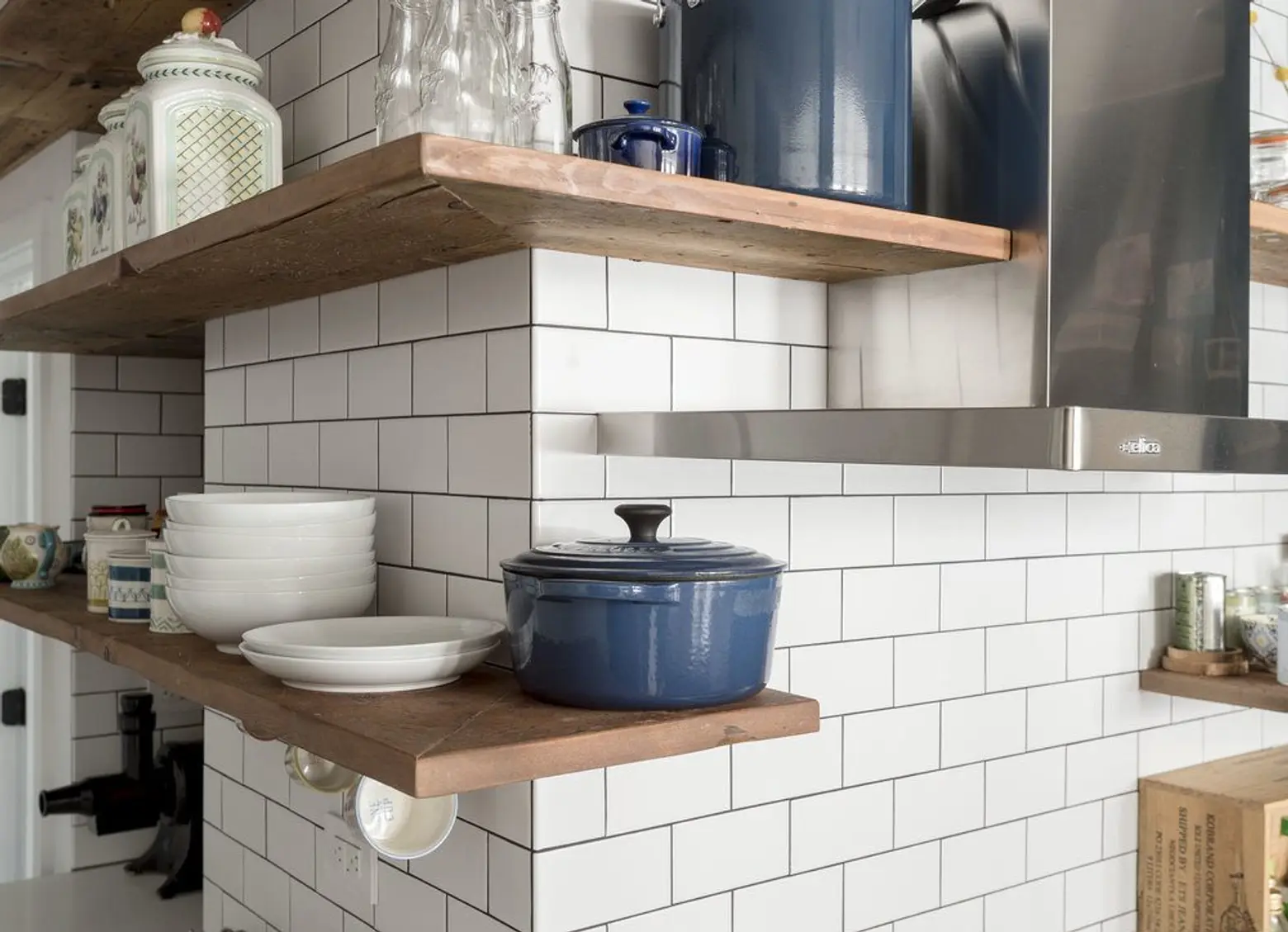 White subway tile, dark grout. It's a classic for a reason.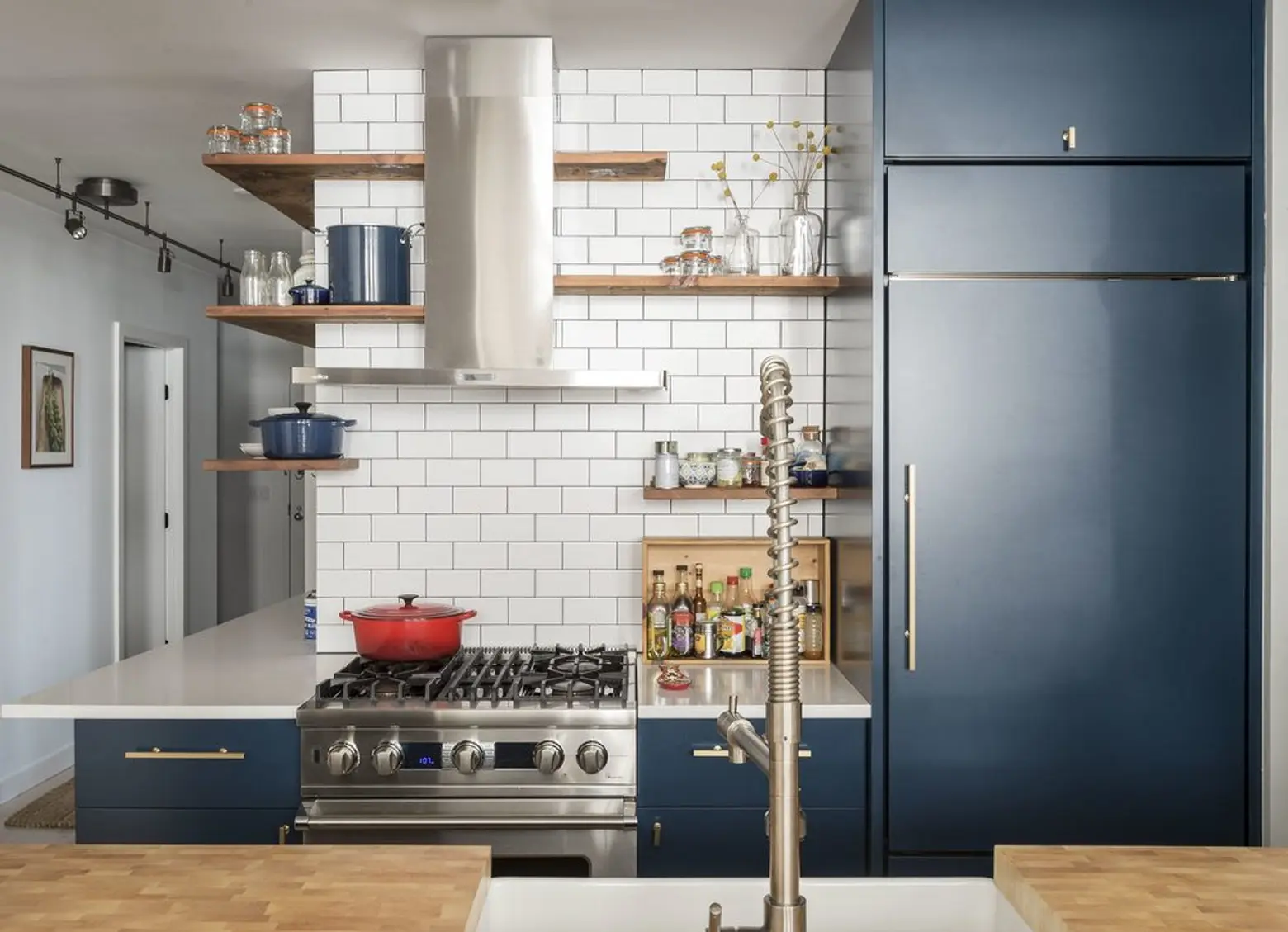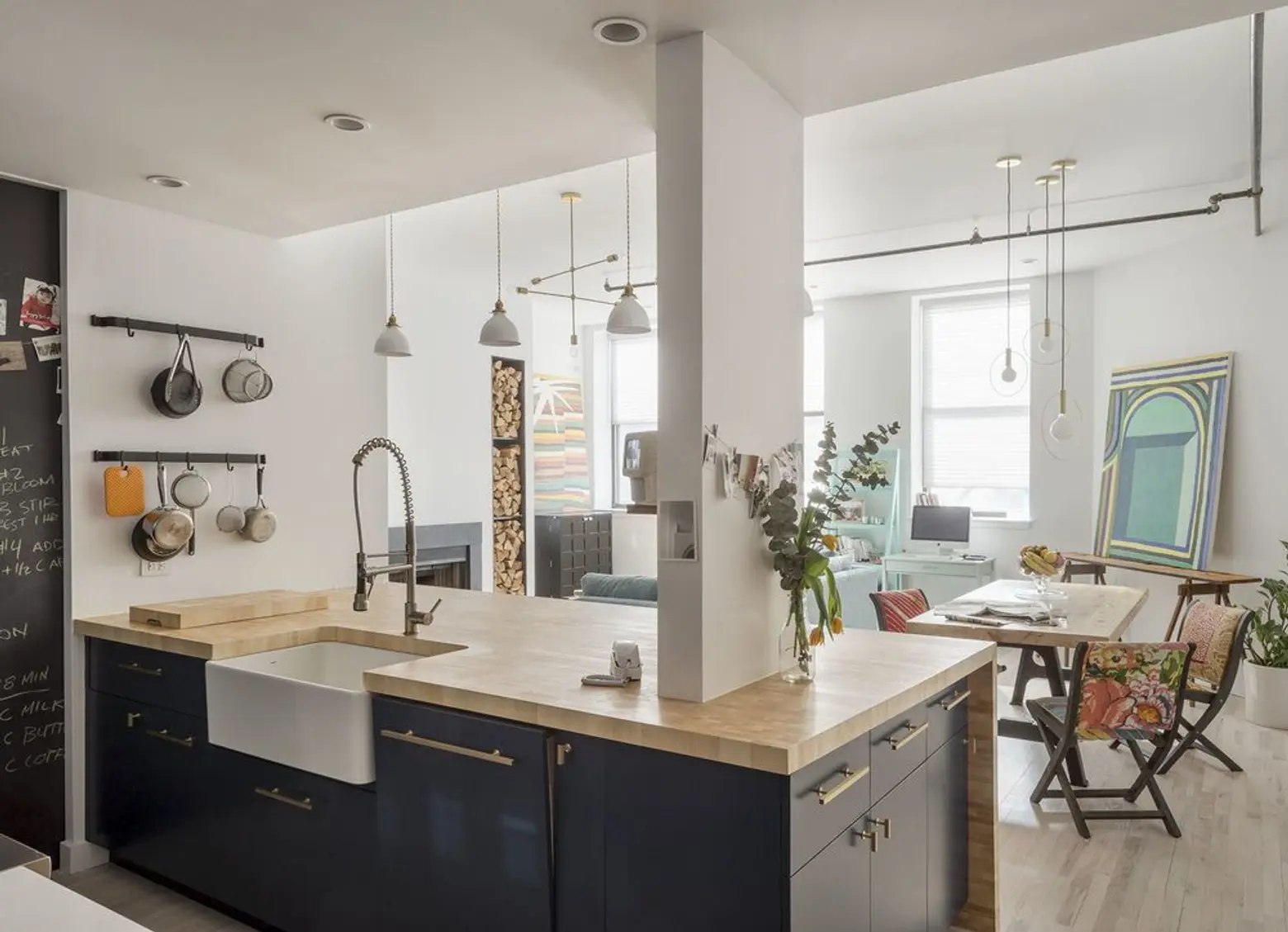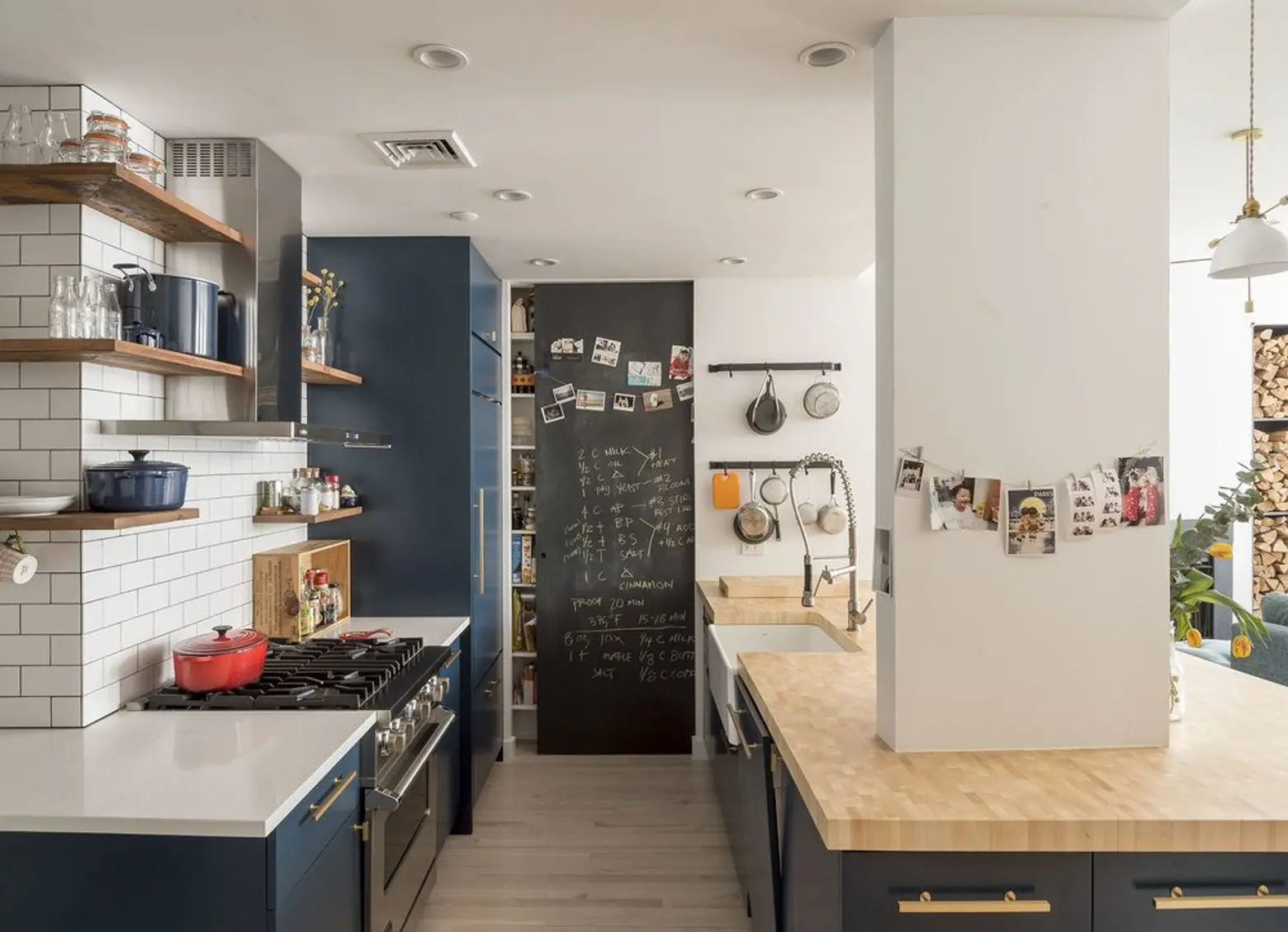 Cabinets are a dark navy blue, a hue that's both of-the-moment and timeless. Countertops are a hearty wood that ages gracefully, and a bold swath of blackboard paint puts a graphic element to good use. One of the loft's tall columns becomes an anchor for the island and a perfect spot for displaying photos and art.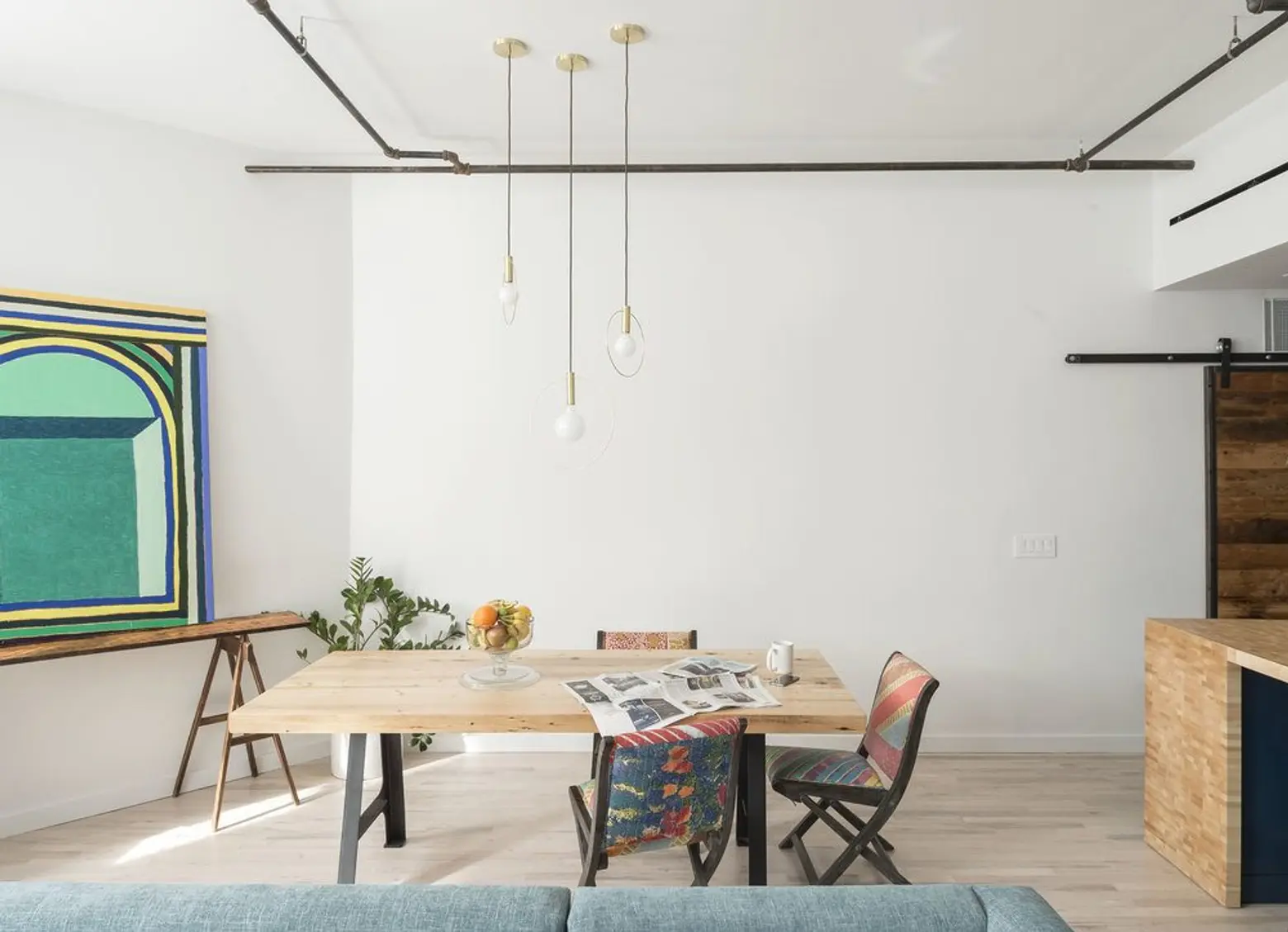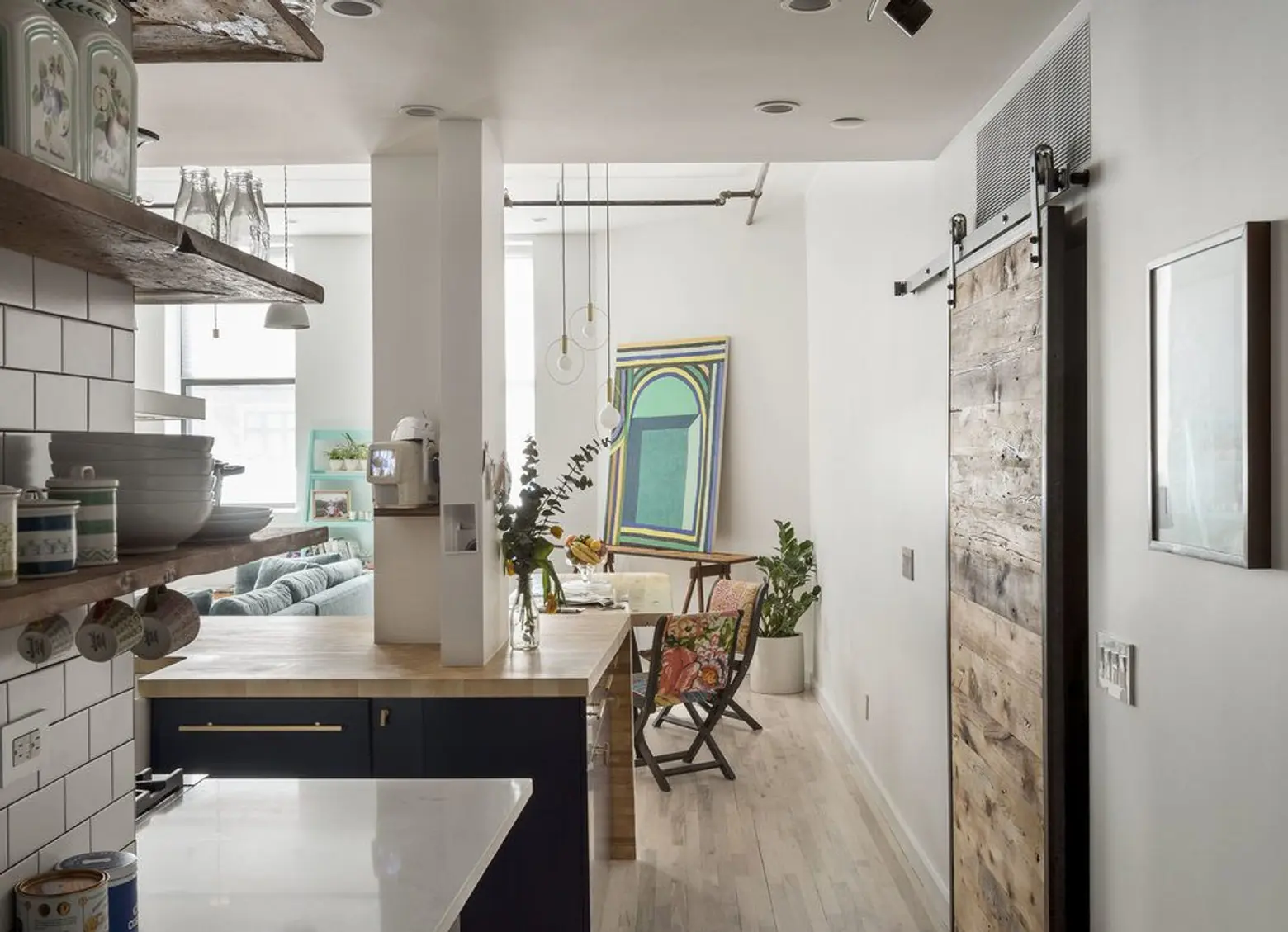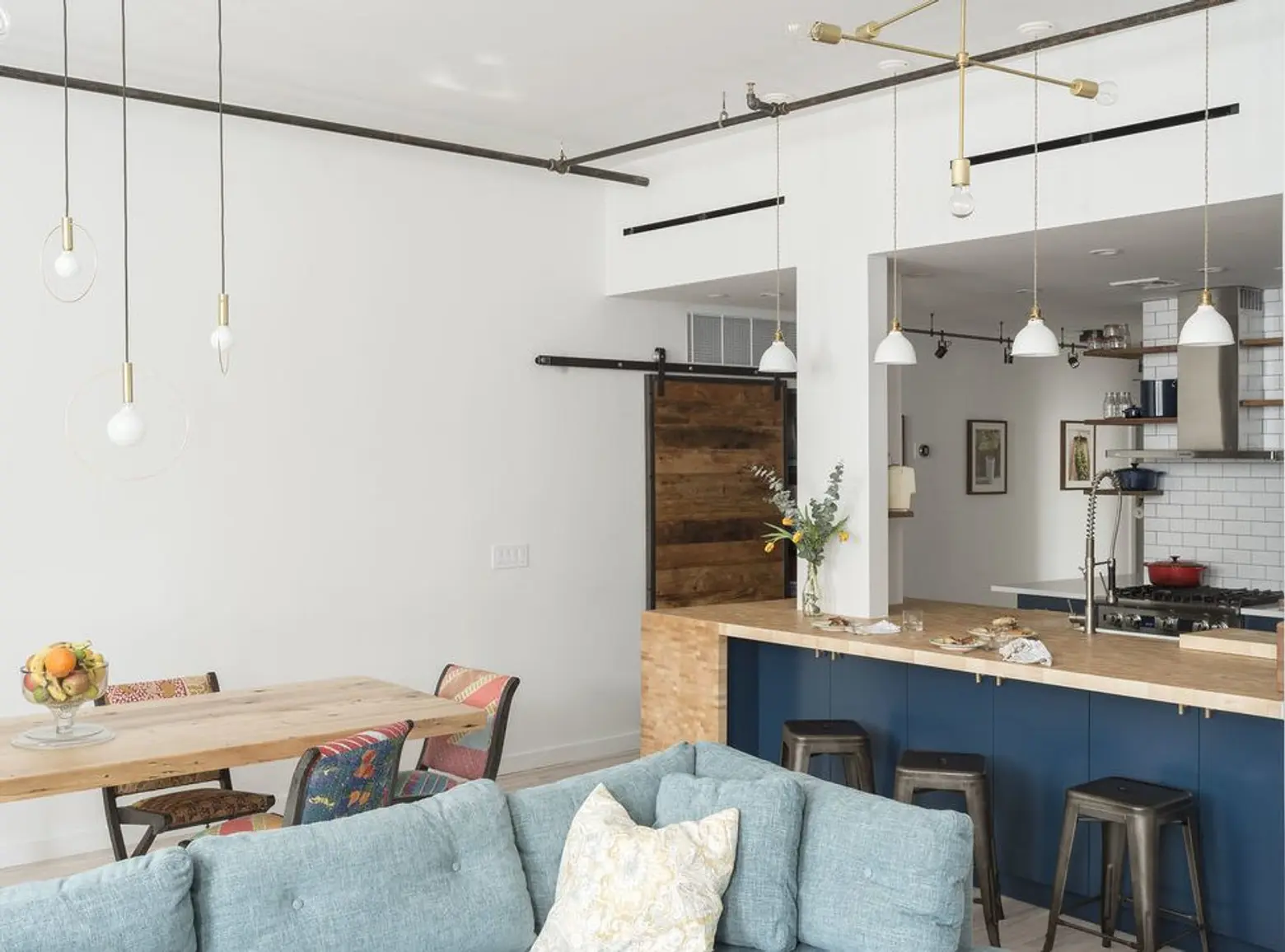 Delicate modern pendant lights and a pale blue sofa add sophistication; the loft's ceiling pipes run perpendicular  to the lights, the graphic lines forming a sculptural pattern that frames the space perfectly. The reclaimed wood sliding door is a both a statement piece and a valuable part of the infrastructure. Other elements of durable plywood provide just enough of a raw loft edge.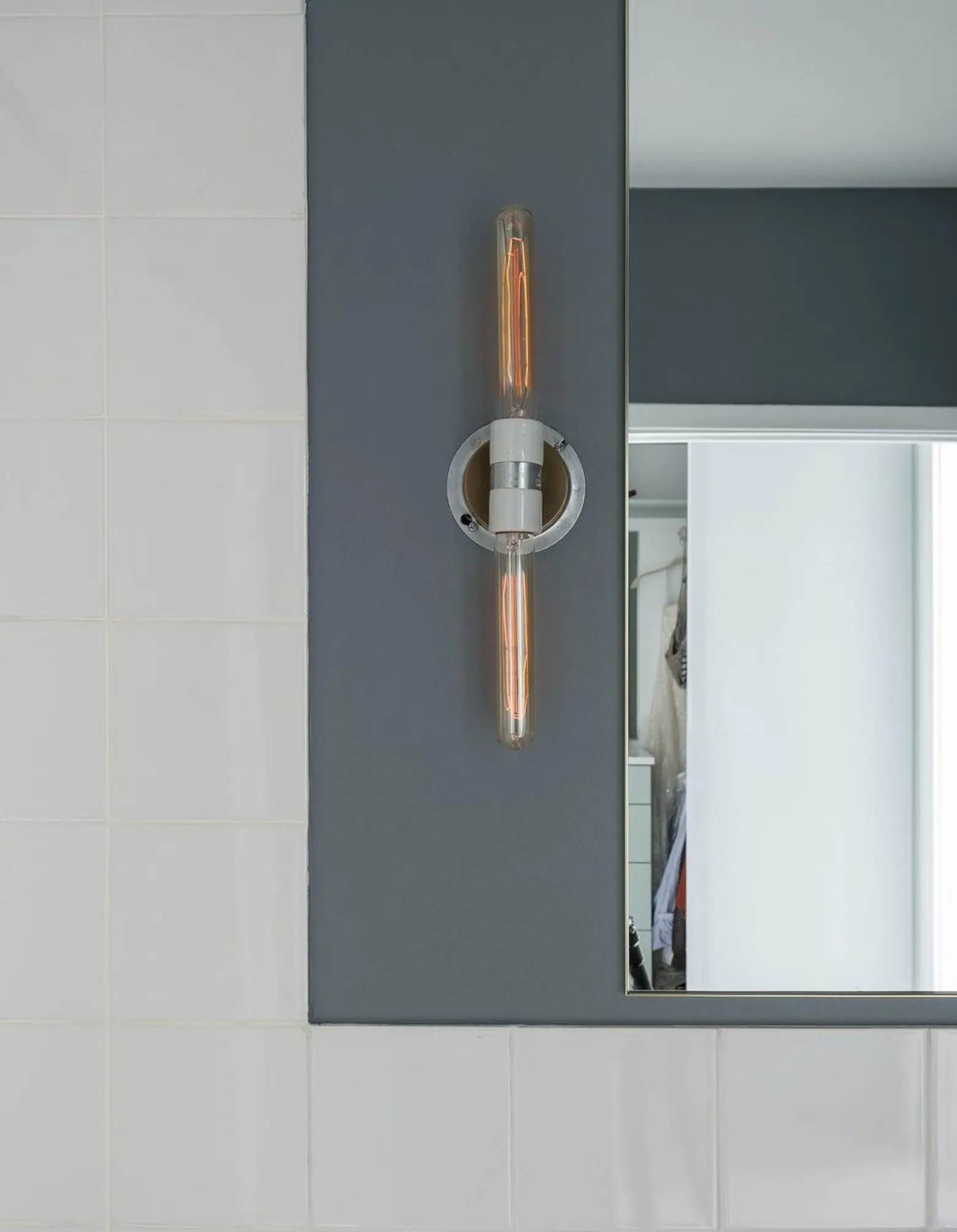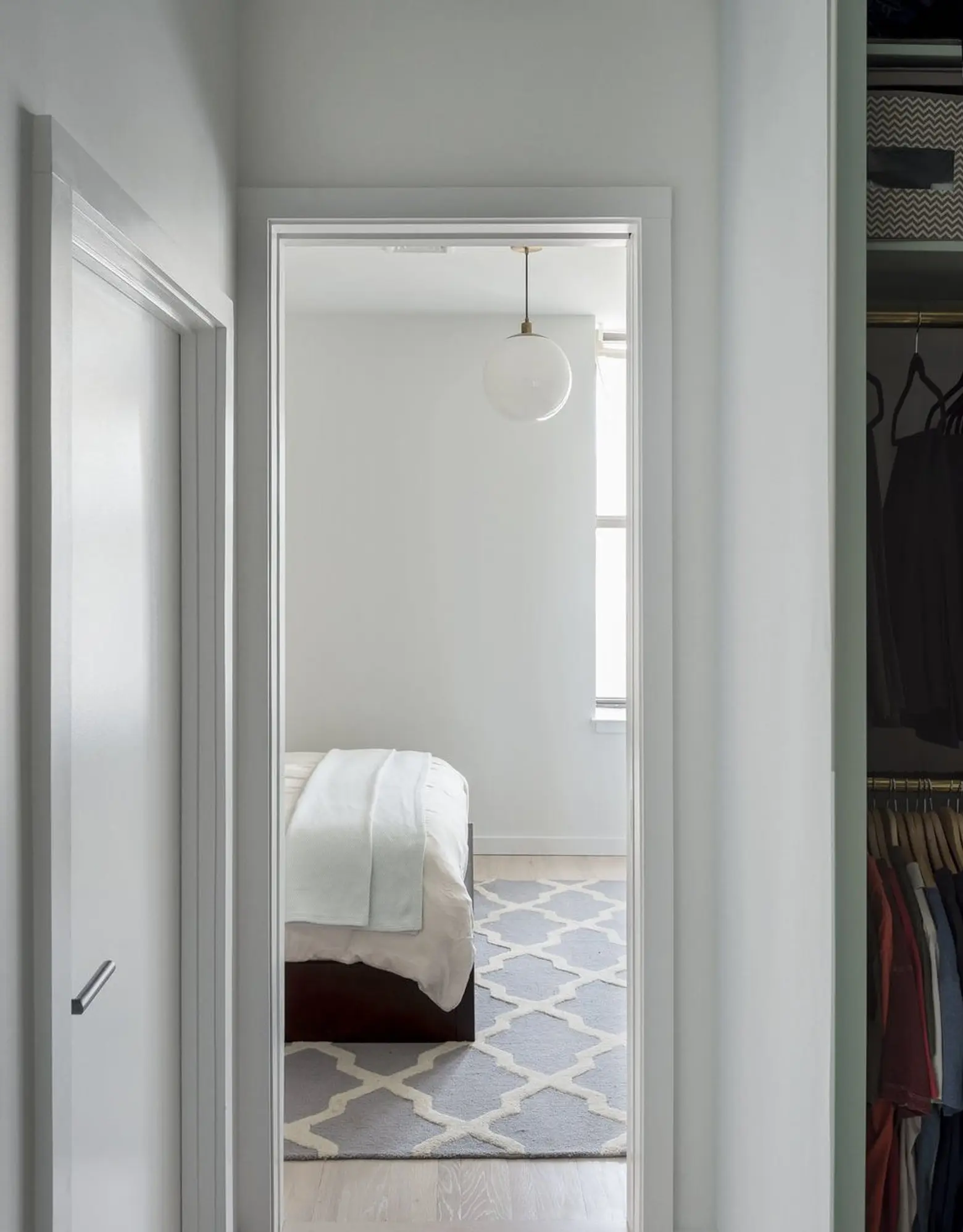 Cool custom wall sconces add warm light, a hint of color and a lot of style while staying small. A pale glass globe light and a marble topped-vanity in a pale tiffany blue are subtle luxuries in the bed, bath and dressing rooms.
See more great work from this talented team here.
RELATED:
Images courtesy of Bowerbird.