Biographer Couple Lists Artsy Central Park Duplex at Gainsborough Studios for $6M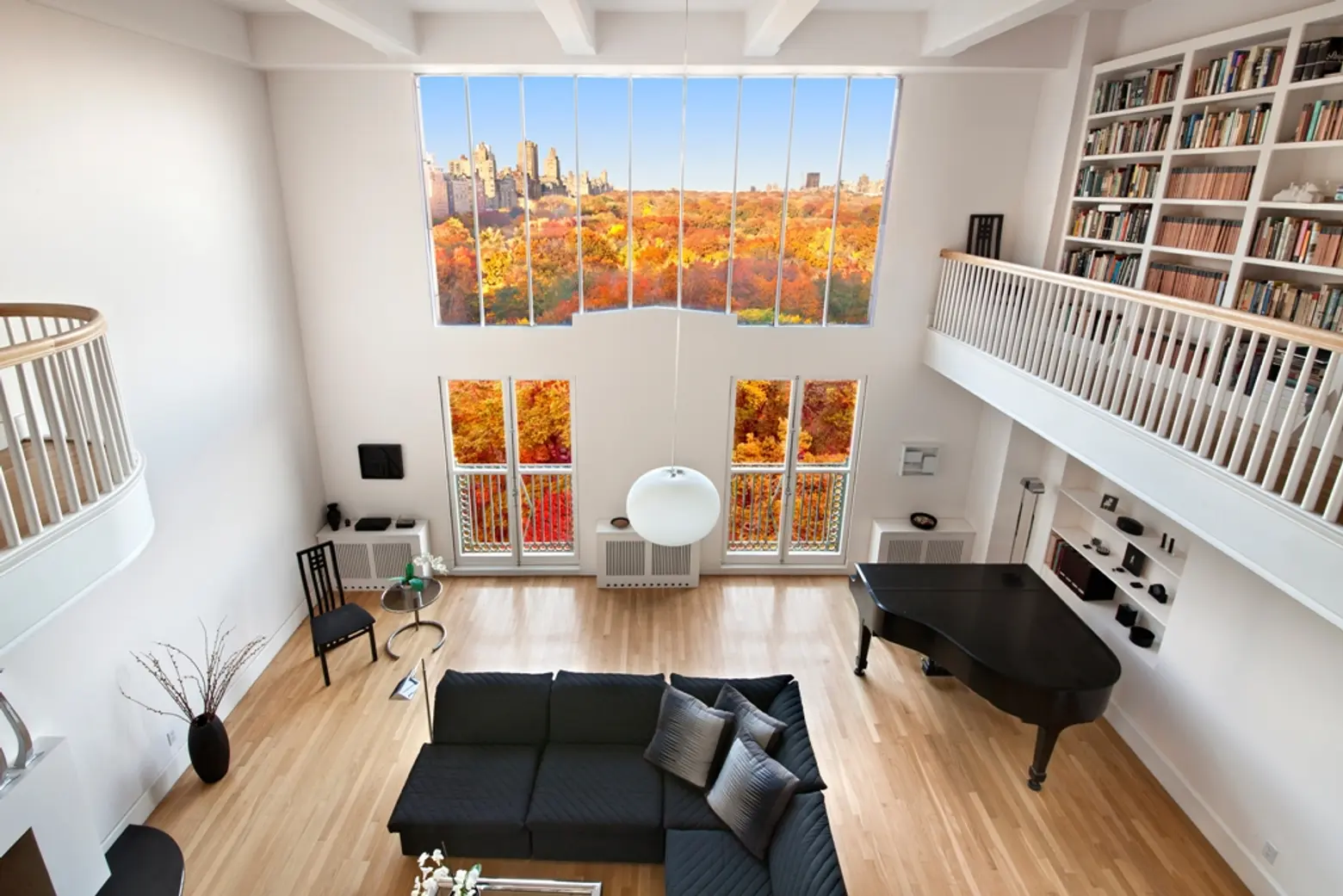 Biographers Edmund and Sylvia Jukes Morris have just listed their duplex apartment at the exclusive Gainsborough Studios for $6 million. The stunning space promises to be a treat for all seasons with gigantic windows offering indescribable views of Central Park that will take your breath away. Yes, a place like this is so inspiring it would turn anyone into an artist.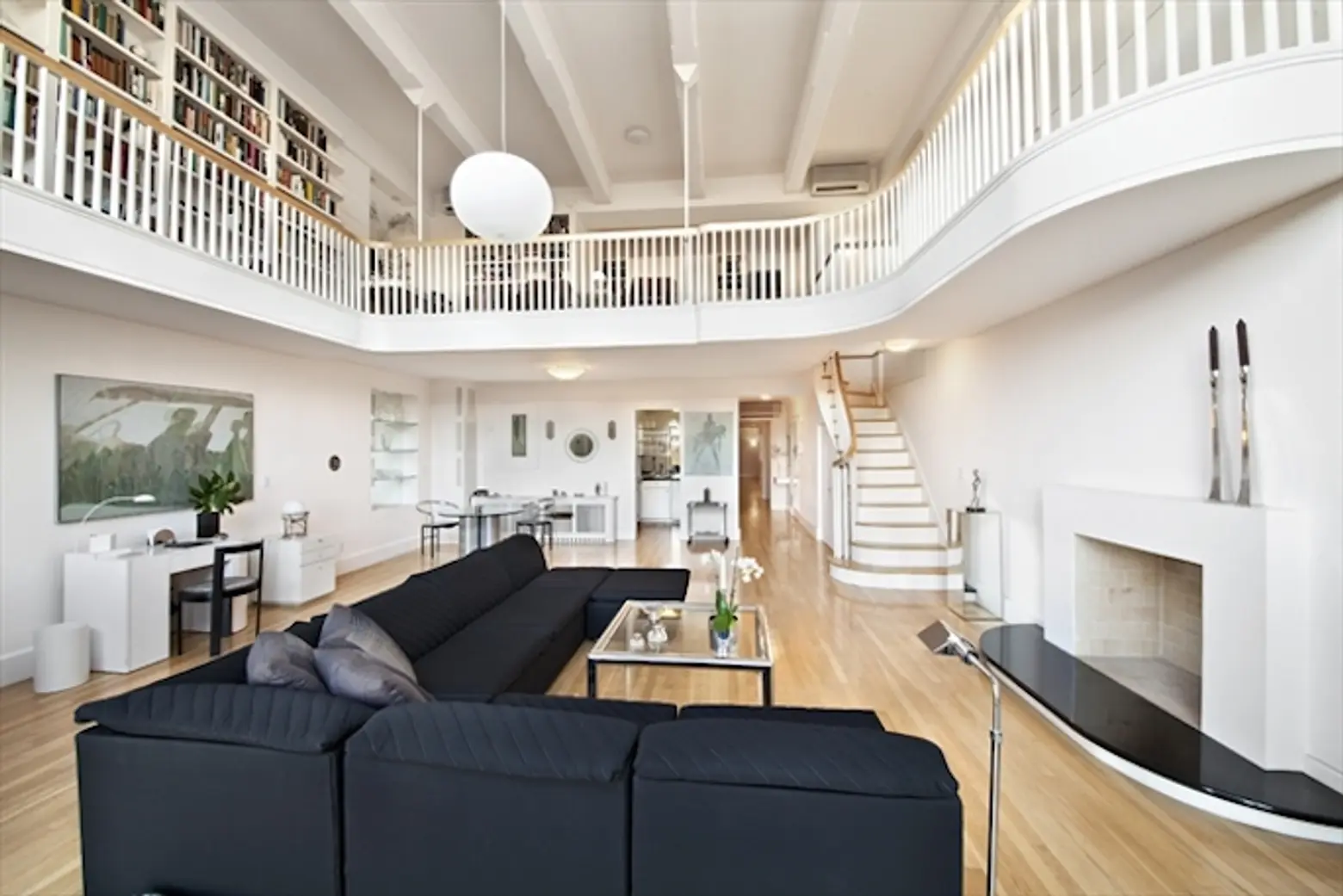 Let's start with the pièce de résistance: a 22 x 30-foot double-height living room with two sets of French doors that open to Juliet balconies and an immense wall of northern-facing windows. This magnificent room gives you a front row seat to the splendor that is Central Park all year long. During the blistering cold winters, admire the freshly-fallen snow from inside, with the warmth of one of the home's wood-burning fireplaces. Off the living room is a contemporary kitchen, and on the opposite side of the apartment, an as-currently-configured great room (that can be converted back to two bedrooms) benefits from southern light.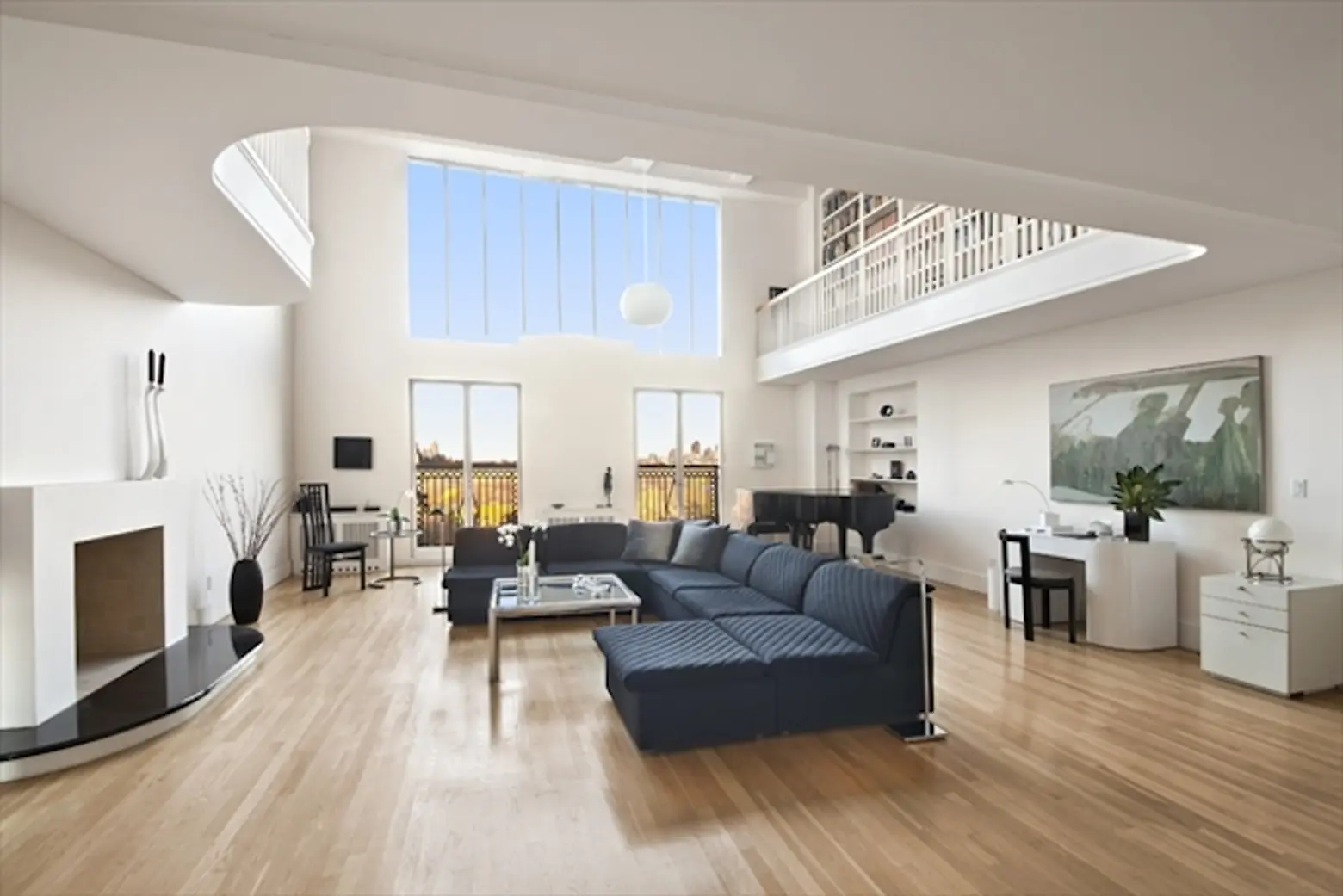 Upstairs, the master suite is basically a loft looking out over that incredible living room. Translation: the last thing you'll see every night before you close your eyes is one of America's most iconic parks. This lofted area also has an en suite master bathroom and a library/workspace.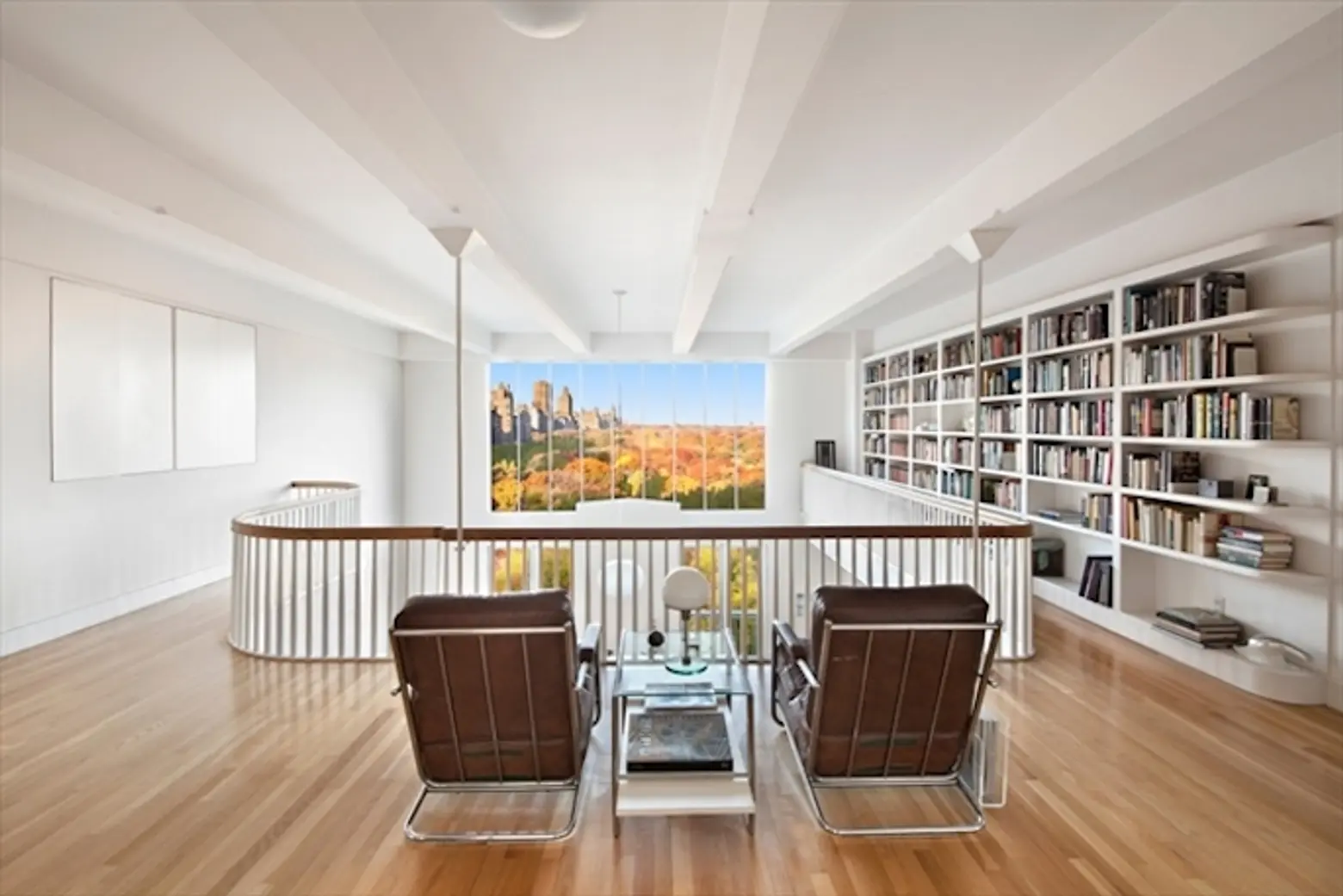 Gainsborough Studios came about in 1903 when an artist named V.V. Sewell decided there needed to be an apartment building where artists would have enough space and northern light to work. He grabbed a group of fellow artists and they built this co-op on Central Park South, knowing the location would ensure the building's northern light would never be disrupted by new construction. The 16-story apartment building filed plans as a hotel to circumvent height restrictions at the time, allowing for the unusually high ceilings. In fact, the hotel filing is responsible for the co-op's relatively minimalist kitchens. Thomas Buckham designed the building's distinctive multicolored ceramic façade in 1908. The final product: an artists' haven for the ages. Gainsborough Studios was named for English painter Thomas Gainsborough, and the building is dedicated to his memory.
[Listing: 222 Central Park South #14A by Daniel Douglas and Eileen LaMorte of Corcoran Group]
[Via CityRealty]
Photos courtesy of Corcoran Group