Back to Blueprints: House Hunters Are Buying Sight Unseen, Much Like the Pre-Crash Days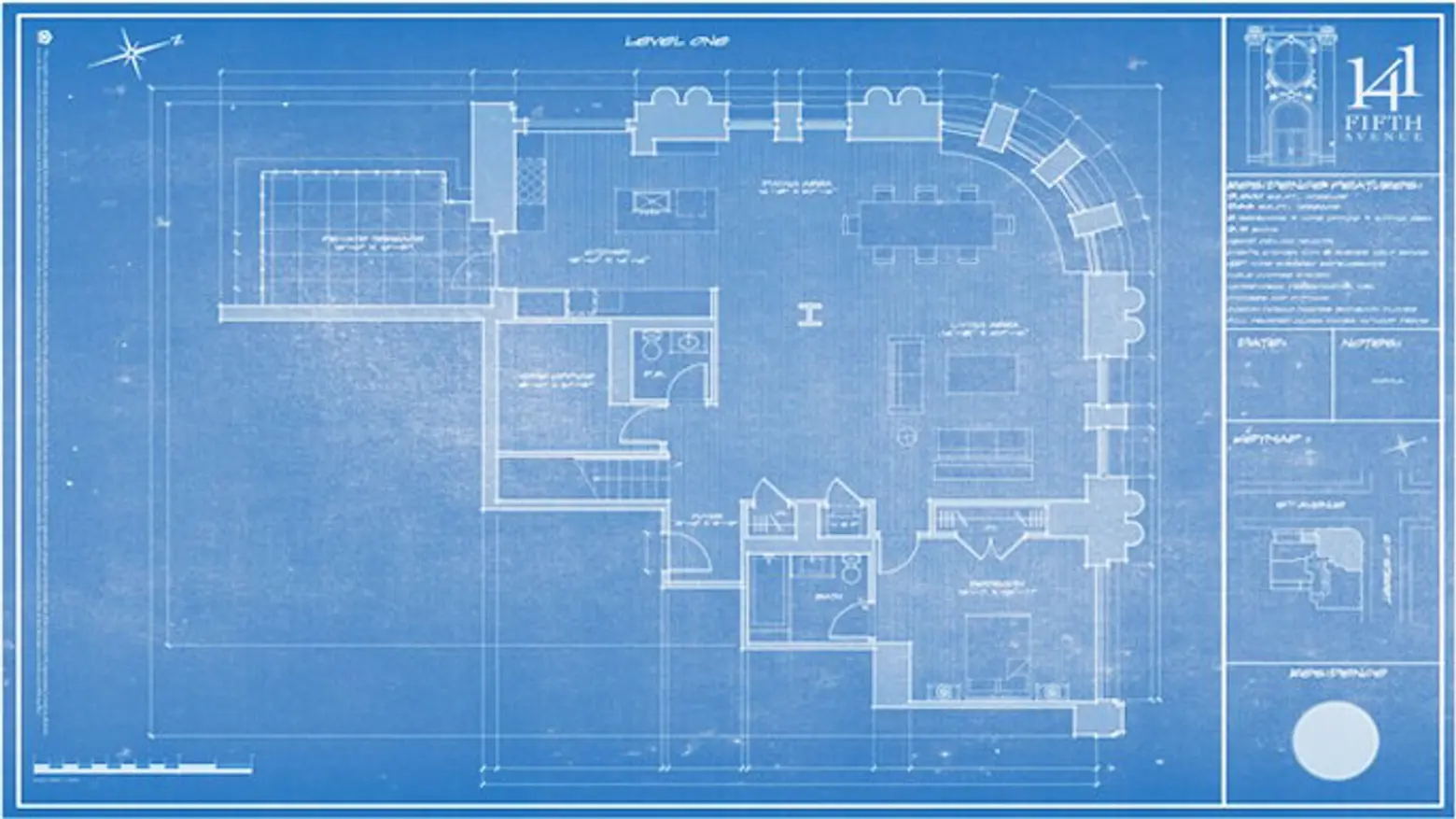 In the mid-2000s, when the real estate market was red hot with new developments, home seekers gave nary a thought to making what can be described as the biggest decision of their lives: Buying something sight unseen.
For them, traipsing through model apartments, checking out pretty renderings, gawking at miniature models, stroking teensy squares of countertop finishes, thumbing through shiny marketing materials filled with information on everything but the kitchen sink to make an actual purchase was par for the course. (Oh, wait! They did include the kitchen sink.) But then all that changed by late 2007 when the stock market took a nosedive. Not a single potential buyer would even consider a new place to hang their hats without actually standing inside a frameless glass shower stall, checking out the size of a Sub-Zero refrigerator or getting high from real-time views seen through floor-to-ceiling window—and developers took note.
But that was then and this is now, and with an improving economy and increasing demand, the tides seem to have turned once again.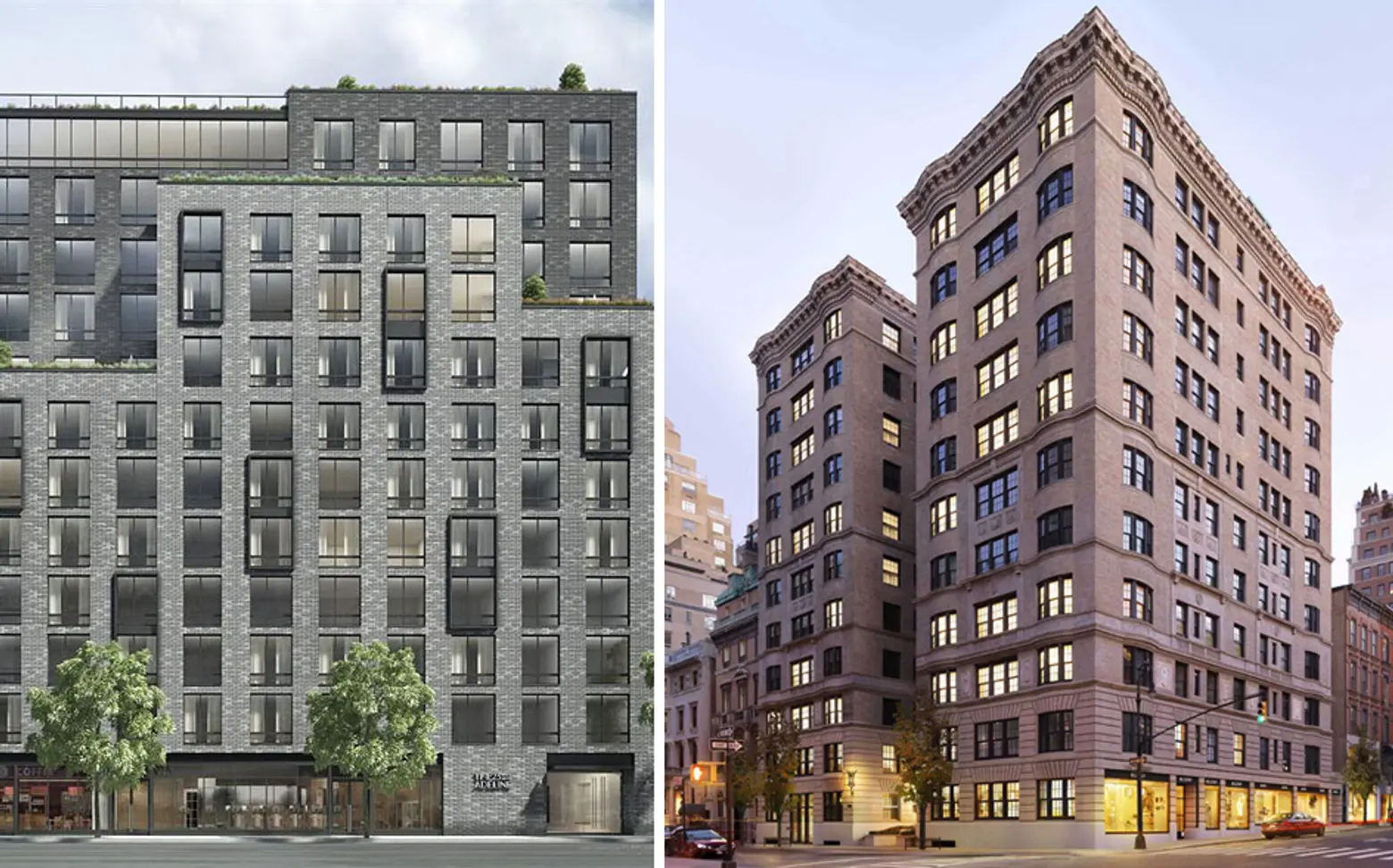 Rendering of the Adeline (left); The Marquand (right)
Now that the market has bounced back and developers are once again hawking not-yet-finished buildings, sometimes even before the cement is poured, especially if said developer has a proven pedigree for tony projects sought-after neighborhoods, pre-construction sales are once again in fashion. For instance, Extell Development Company, the Related Companies, the Gotham Organization and the Trump Organization are front-runners when it comes down to well-built and well-run apartment houses.
When L & M Development began selling the 83 condominiums at the Adeline at 23 W. 116th St., Halstead Property Development Marketing set up shop earlier in the year a few doors down.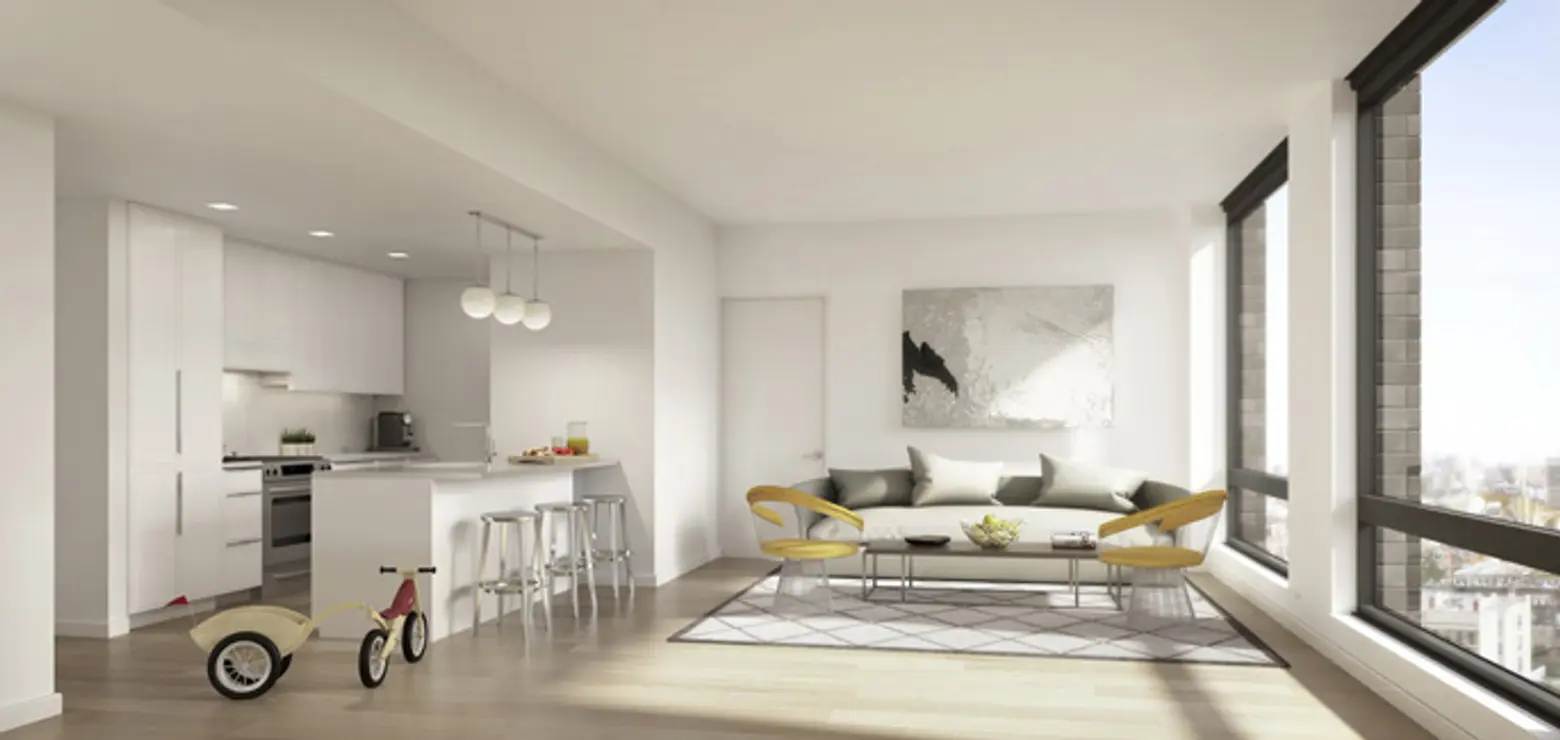 A rendering of an apartment in the Adeline
"We opened sales for the Adeline at the beginning of January without a sales office," said Julia Boland, the project's director of marketing. "We used floor plans and renderings to sell and met in the sponsor's conference room. By the time the preview gallery was ready toward the end of February, we were 50 percent sold."
Needless to say – in smaller, boutique buildings like the Adeline, the 26-unit Marquand at 11 E. 68th Street, which is being exclusively marketed by Douglas Elliman and the 22-unit 337 East 62nd Street project that is exclusively marketed by the Corcoran Group, selling out is a tinch easier than, say, a 300-unit project.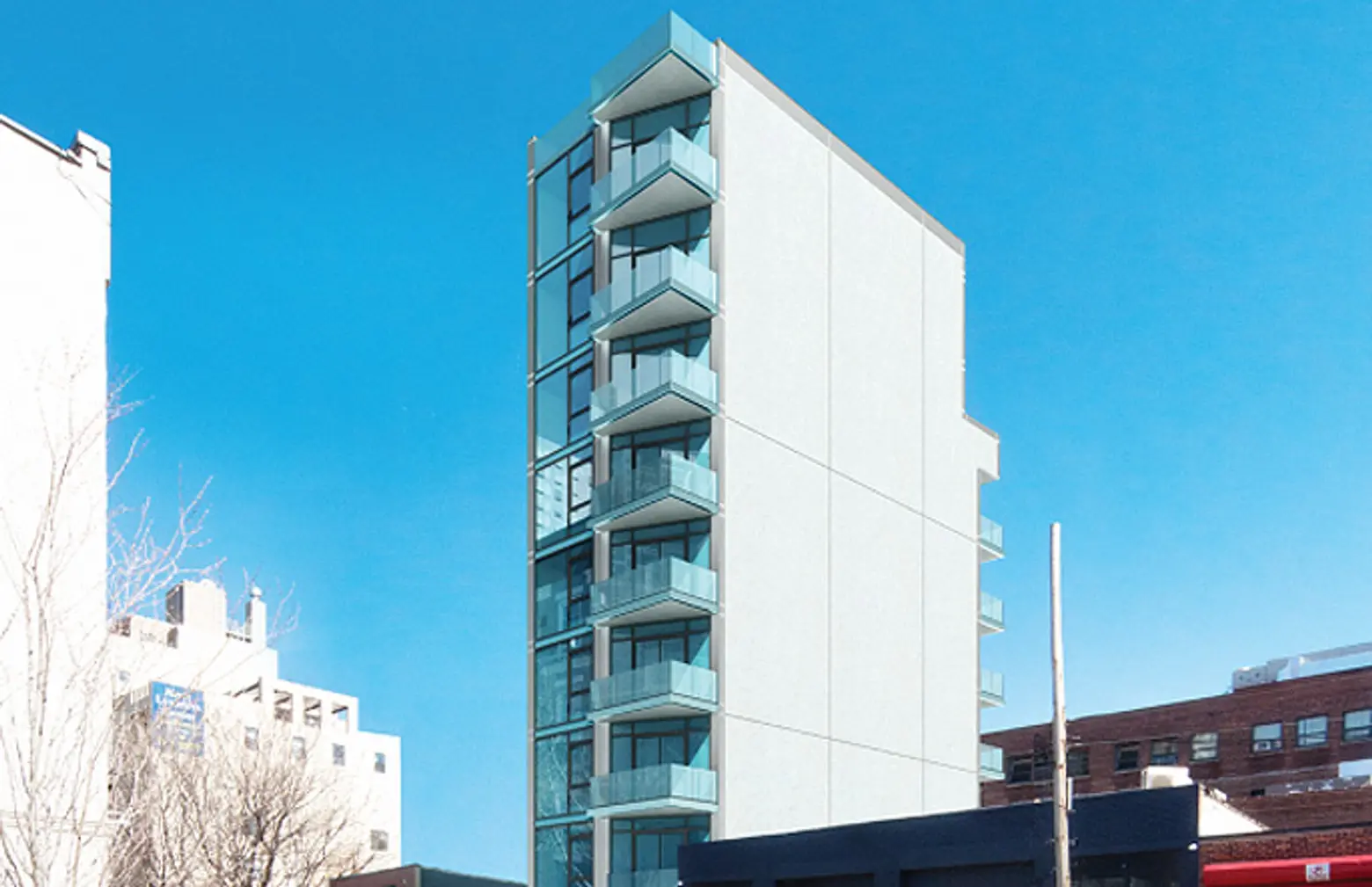 A rendering of the Madison LIC
"I think with inventory of condo units dwindling, the sense of urgency is increasing… so buyers have become more open to buying off of floor plans," noted Eric Benaim, the president of Modern Spaces, a Long Island City-based real estate brokerage firm with multiple offices in Long Island City, Astoria, Williamsburg and Chelsea. "We have been selling off of floor plans for the past five years, most recently at The Madison LIC, which has had great success. Now this is NOT for everyone… because some people really can't visualize a finished product. But it has become a new norm." A boutique-style condominium, there are only 14 units.
Then again, whatever the size – it seems a buyer loves getting in on the "ground floor."
Lead image: A blueprint of a 141 Fifth Avenue unit. The building renovation was completed in 2009