Art Nerd New York's Top Event Picks for the Week- 9/15-9/21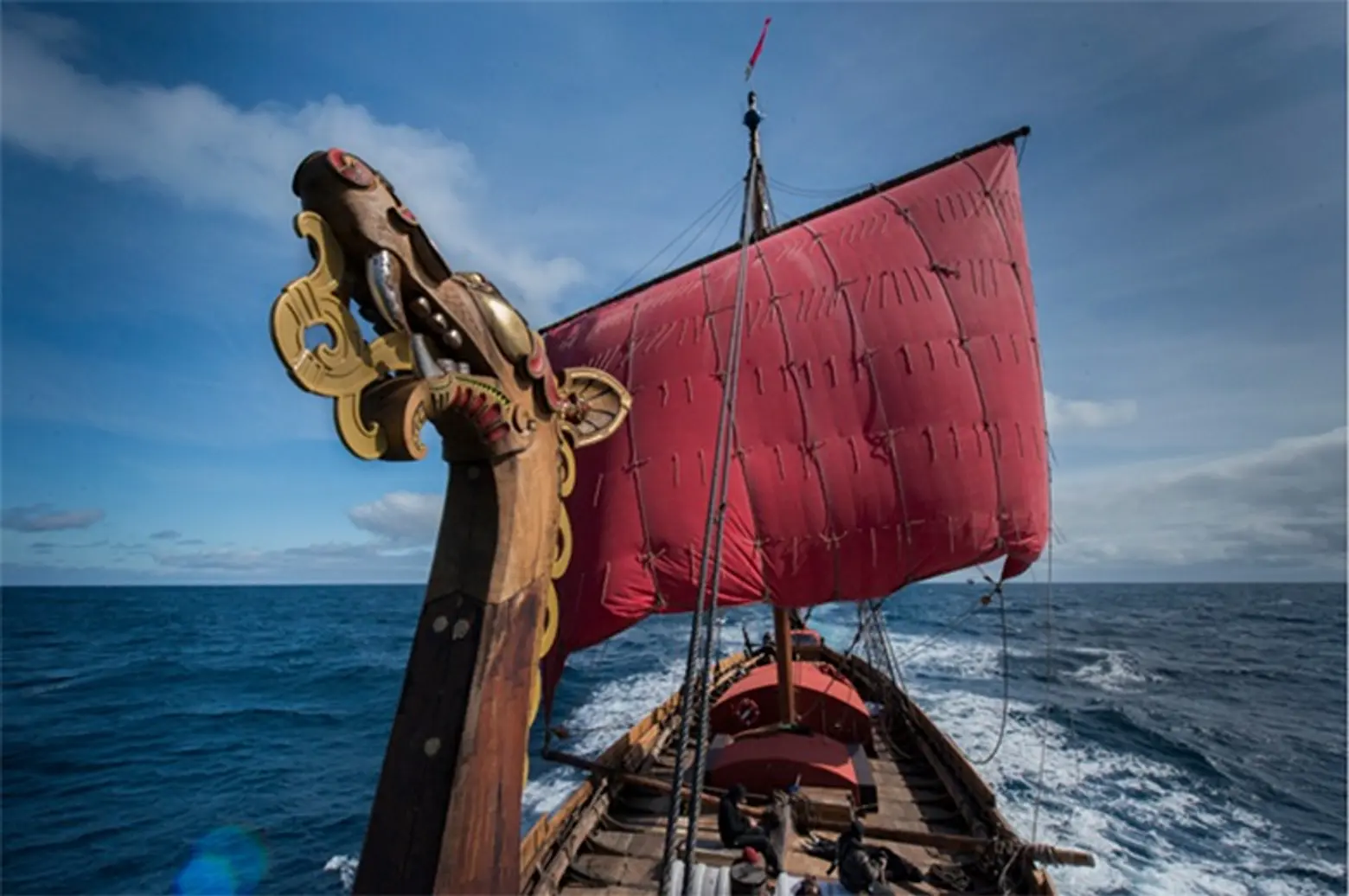 In a city where hundreds of interesting happenings occur each week, it can be hard to pick and choose your way to a fulfilling life. Art Nerd's philosophy is a combination of observation, participation, education and of course a party to create the ultimate well-rounded week. Jump ahead for Art Nerd founder Lori Zimmer's top picks for 6sqft readers!
Lower Manhattan's Arts Brookfield is stretching its curatorial arm uptown with a new sculpture presentation by John Monti, and further uptown (in the Bronx) British stencil artist Nick Walker shows his iconic Vandal character in works on paper you can take home. Mighty Tanaka Gallery comes back in pop-up group show form, and Brooklyn's Brilliant Champions brings LA artist Michelle Blade to Bushwick. Artists, including light artist Esmeralda Kosmatopoulos, tackle the notion of failure in the art world at Radiation Gallery, and light art enlivens the beautiful Manhattan Bridge underpass in DUMBO for IFP Film week. Just across the water, see the world's largest modern-built Viking ship dock in Battery Park City. And upstate, Basilica Hudson celebrates another experimental Soundscape Festival, and closer the home, the Garment District will become home to eight wacky animal sculptures by Hung Yi.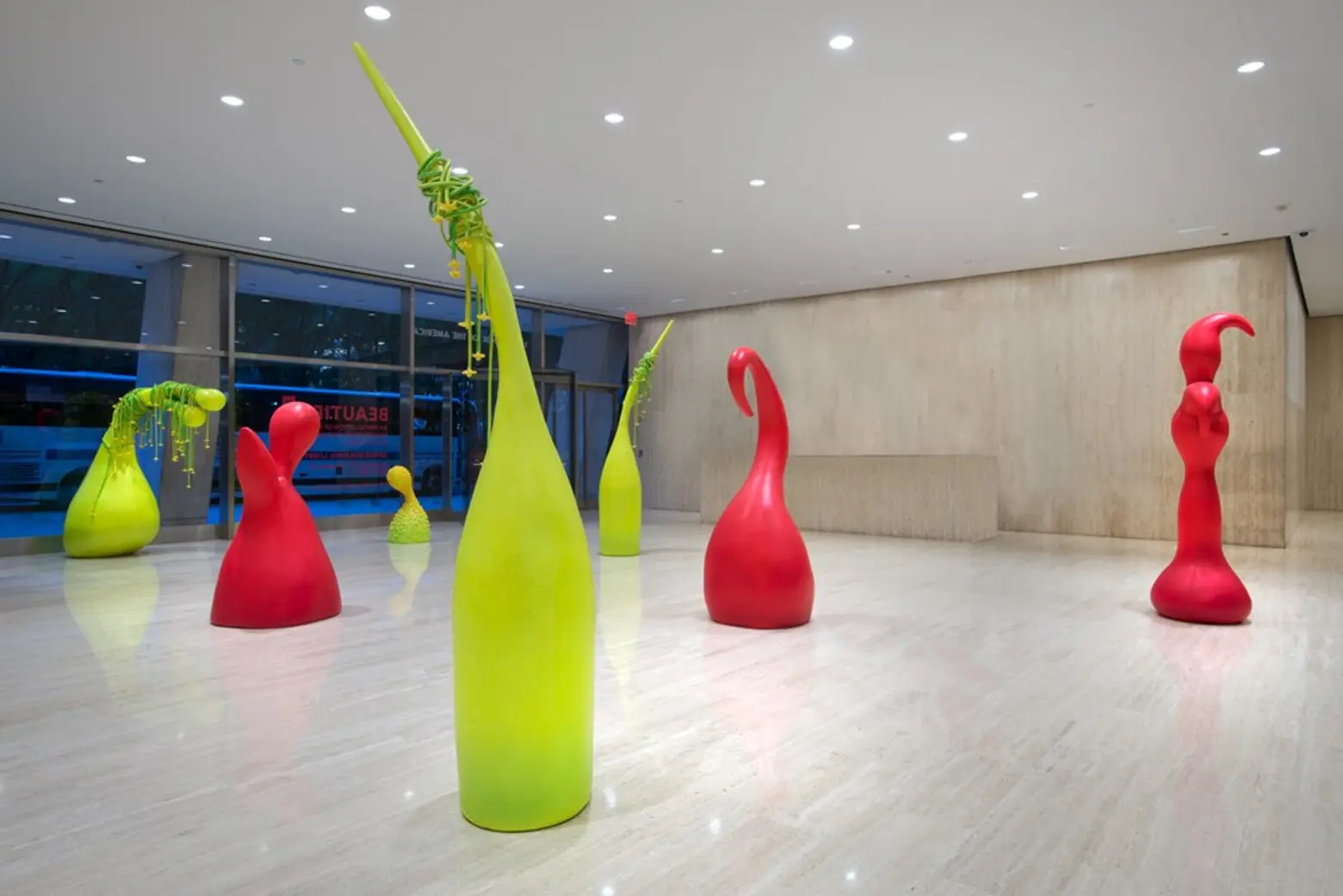 John Monti- Beauties, presented by Arts Brookfield ↑
Grace Building, Lobby (1114 Avenue of the Americas)
Through November 11
Lower Manhattan's Brookfield Place is extending their arts program uptown. Arts Brookfield brings John Monti's botanical sculptures to transform the lobby into a playful garden where viewers can momentarily relax and enjoy a walk through the enchanting indoor nursery.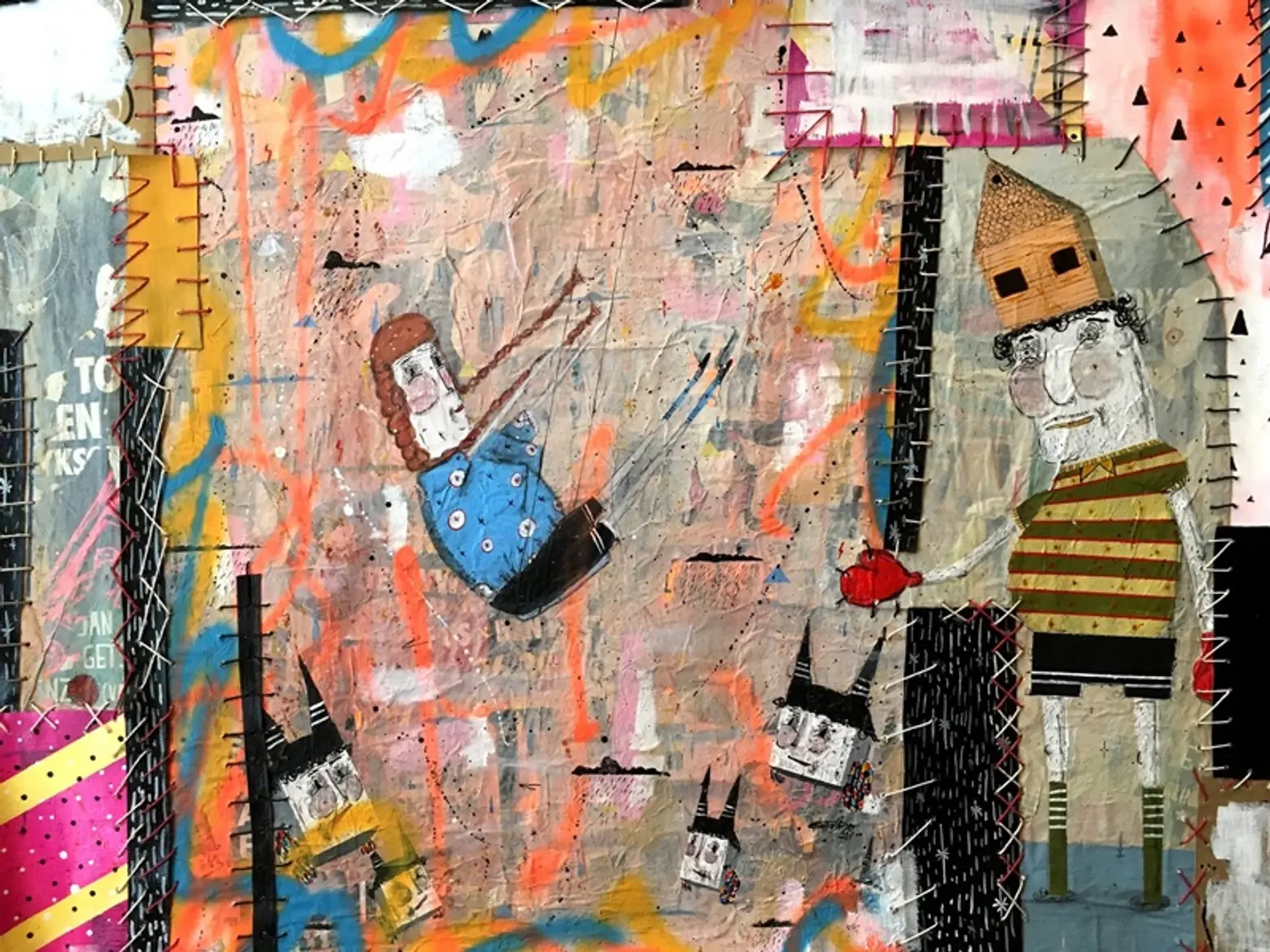 Super(un)natural Opening Party ↑
287 Bleecker Street
Thursday, September 15, 6:00-9:00pm
Curated by Cami Ledy, super (un)natural kicks off gallery season with a pop up of multi-disciplinary artists including Theresa Dapra, Ramiro Davaro-Comas, Matthew Destefano, Ian George, Dave Rollins, Melissa Schlobohm, Alexis Kanda, Nick Sider, Jackie Jurist, Nick C. Kirk, and Charlie Engelman.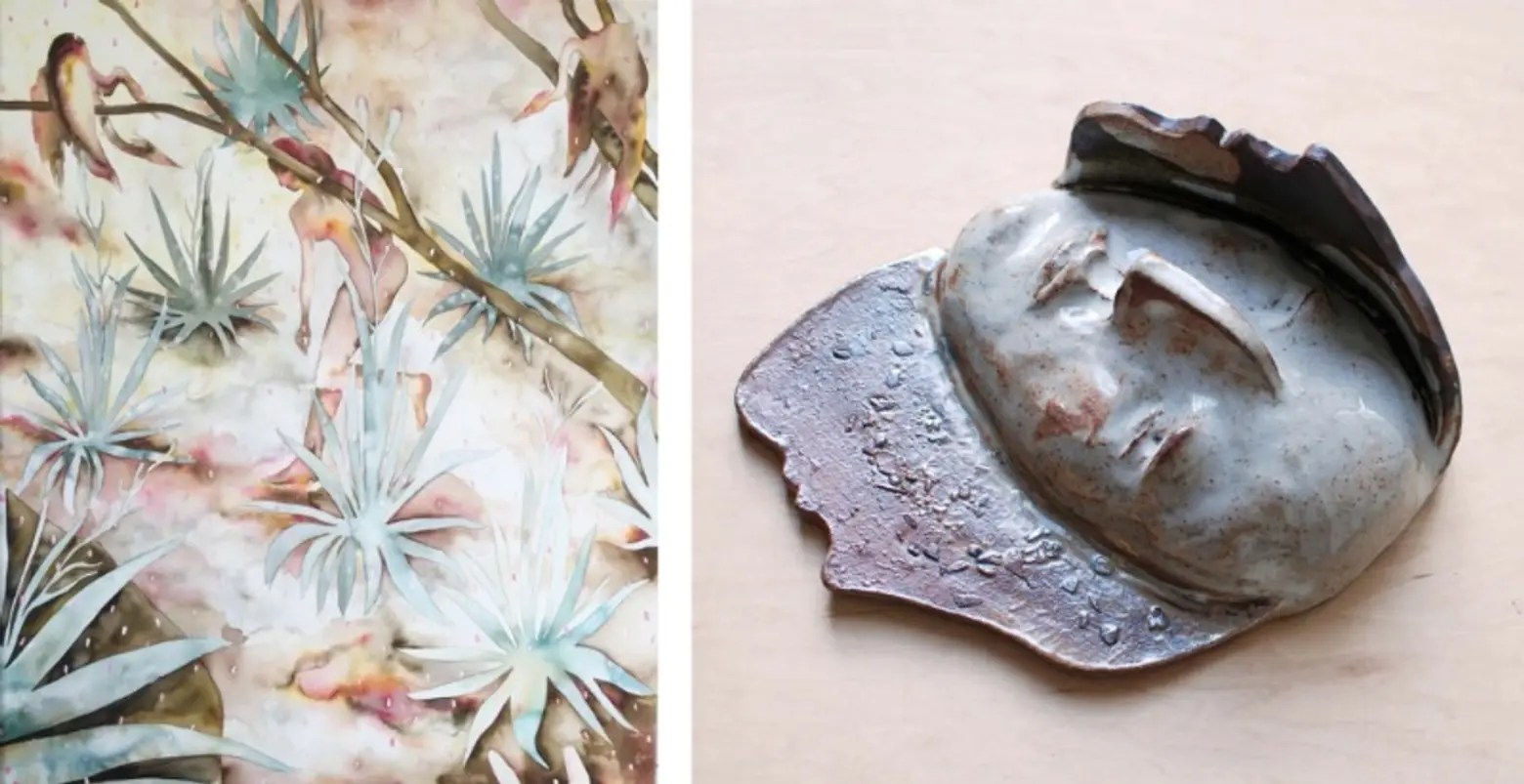 Gentle Existential, solo exhibition by Michelle Blade ↑
Brilliant Champions Gallery, 5 Central Avenue, Brooklyn
Thursday, September 15, 6:00-9:00pm
The innovative Brooklyn Gallery presents Gentle Existential, featuring the work of LA-based artist Michelle Blade. Driven by the inescapable qualities of the natural world, Blade's work investigates curiosity and one's search for meaning and place within the universe.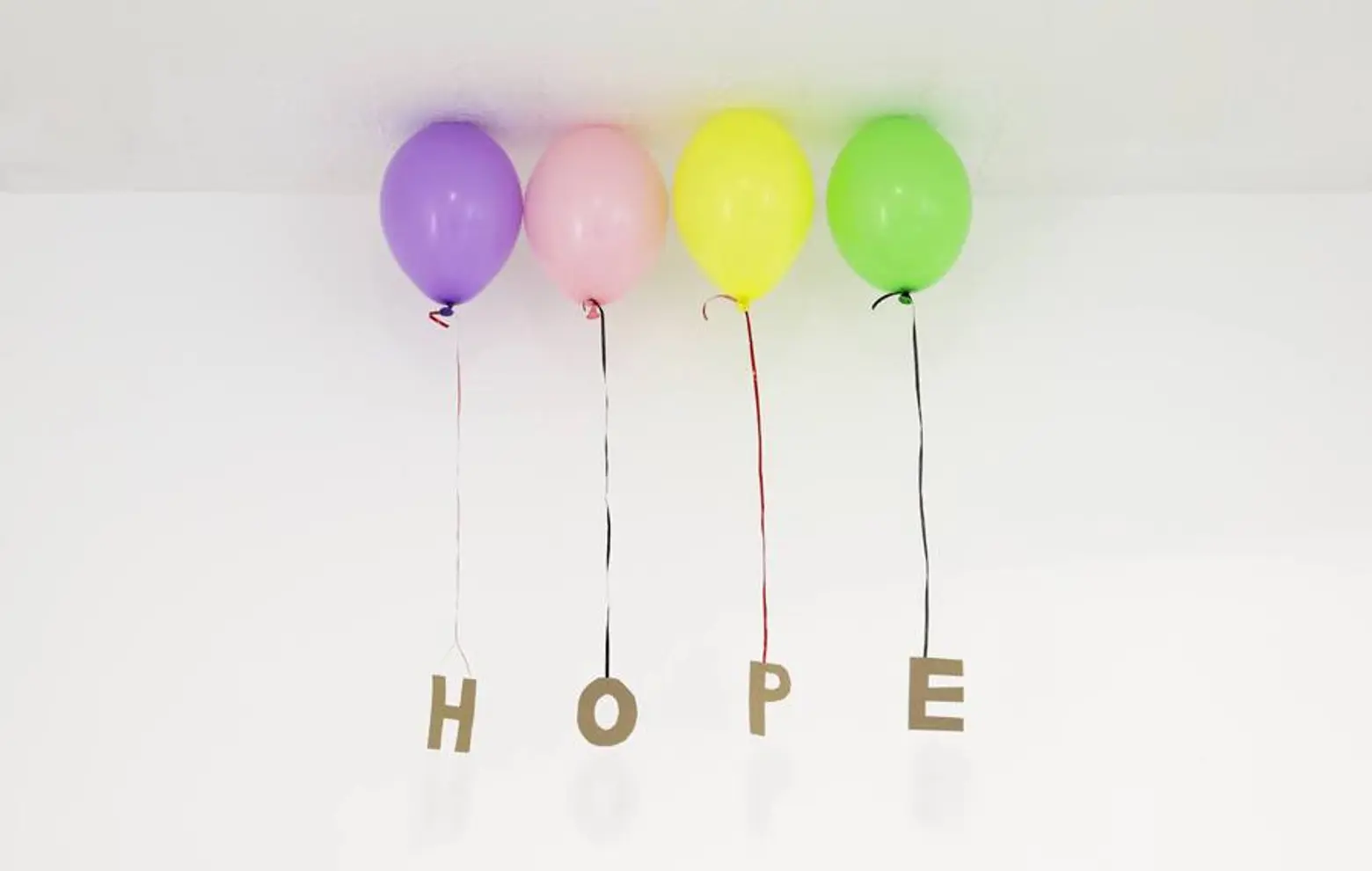 Works: Reflections on Failure ↑
Radiator Gallery, 10-61 Jackson Ave, Long Island City
Friday, September 16, 6:00-9:00pm
What does it mean to "make it" in the art word? In this exhibition eleven contemporary artists (including the incredible Esmeralda Kosmatopoulos) working in a wide variety of mediums, investigating the notion of failure in contemporary art.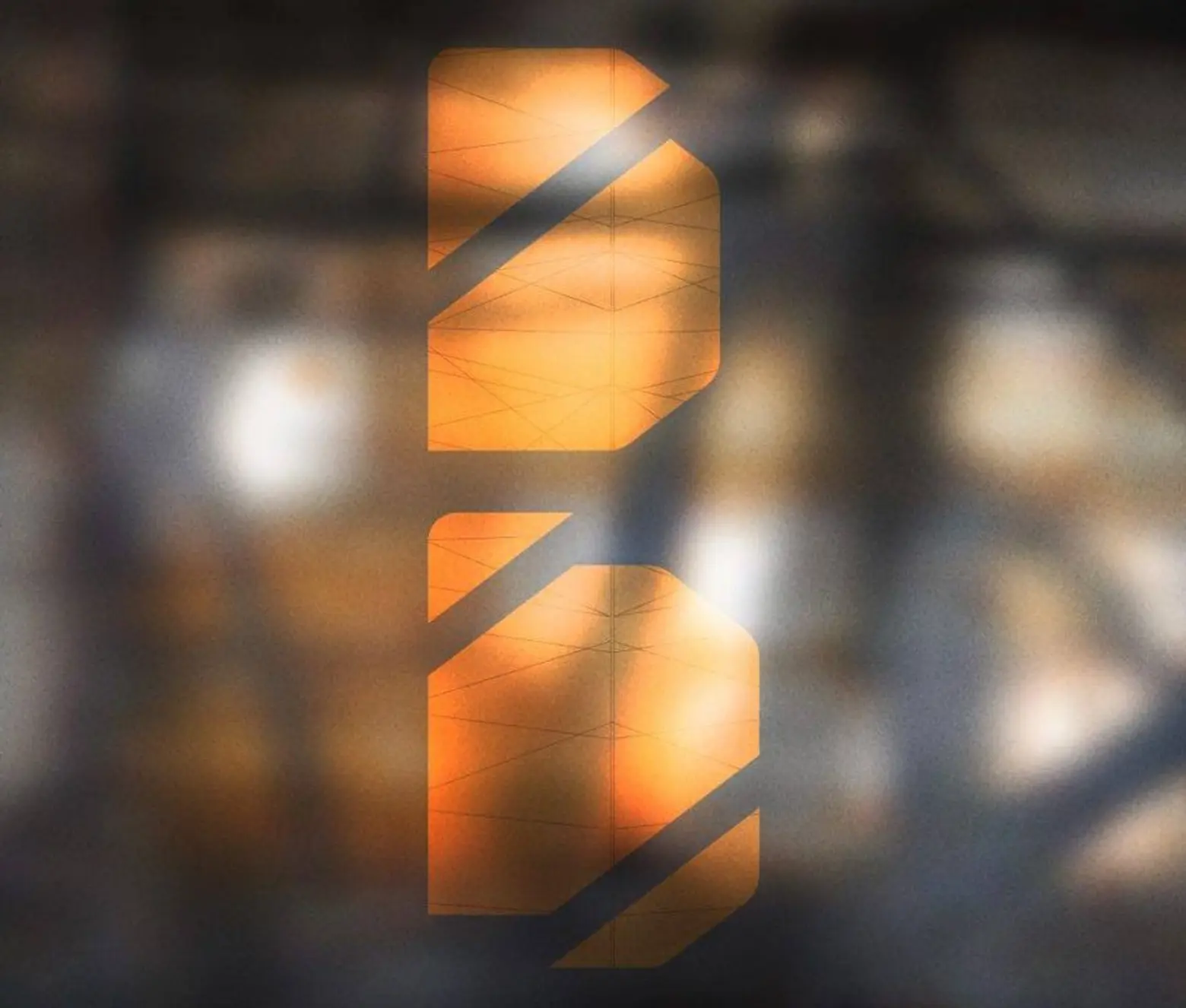 Basilica SoundScape ↑
Basilica Hudson, 110 S Front St, Hudson, NY
Friday, September 16- Sunday, September 18
Basilica SoundScape, the weekend of music + art that's been called "one of the more adventurously curated and intimate programs in the NY area." Escape to the idyllic Hudson Valley for a weekend away of experimental soundscapes, events, brunch, and artist-made goods for sale.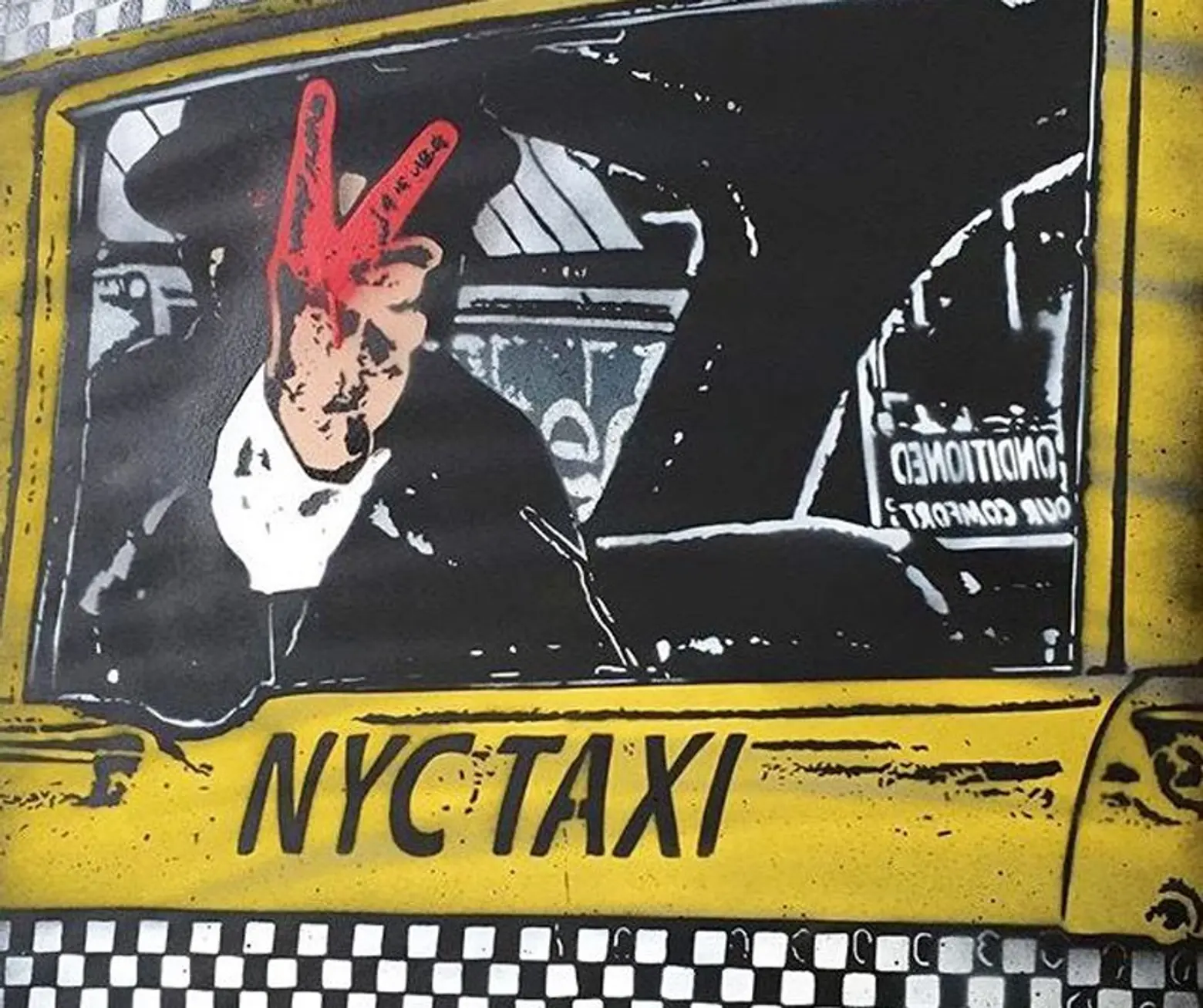 Nick Walker "The Last Ride" Solo Exhibition ↑
Wall Works NY, 39 Bruckner Blvd, Bronx
Saturday, September 17, 5:00-8:00pm
You've probably noticed the British stencil artist's Vandal character "painting" I love NY around the city, and now is the time to get one for your collection. Saturday, Walker opens a new show of original works on paper and limited editions prints.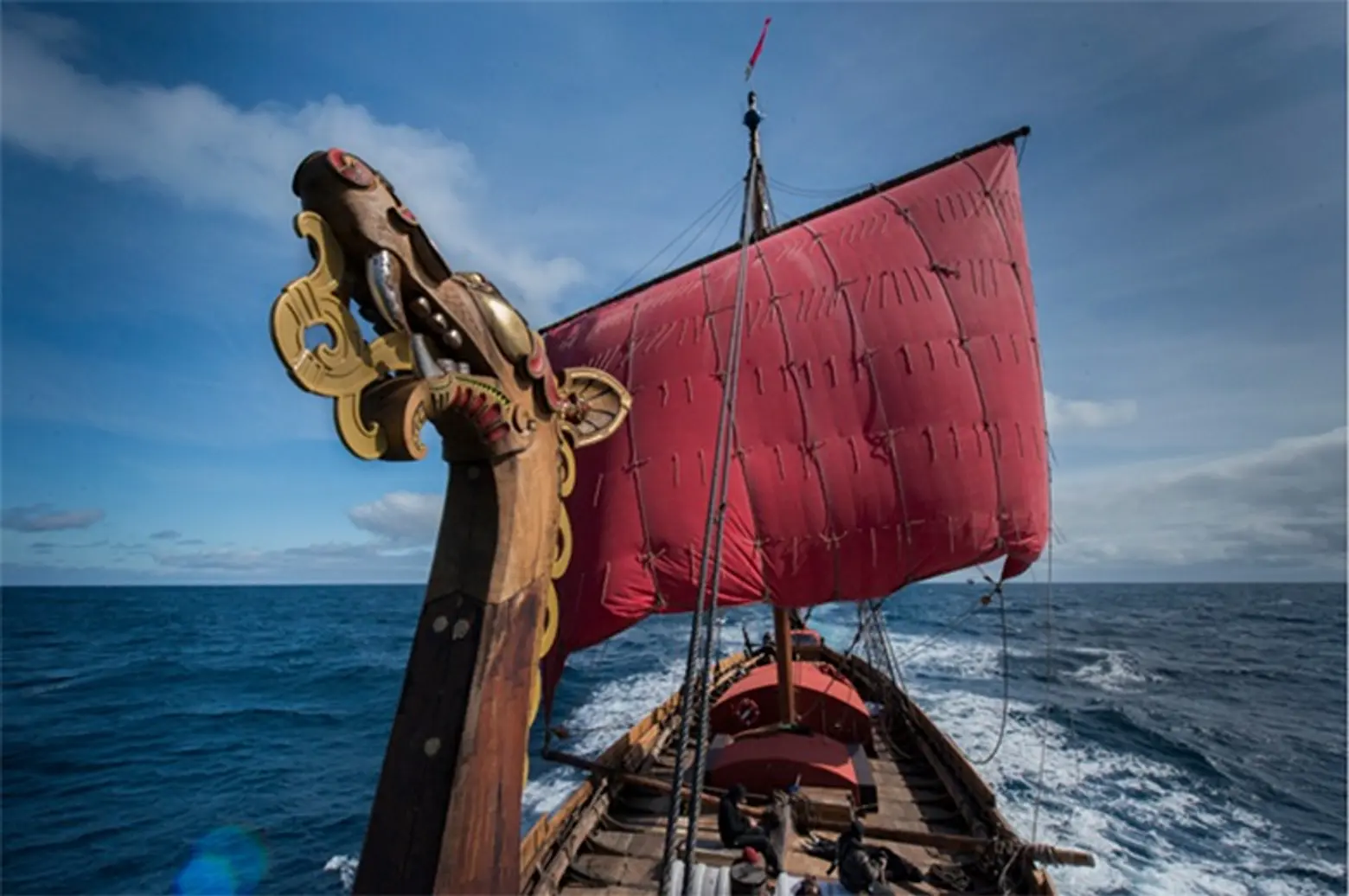 Draken Harald Hårfagre ↑
North Cove Marina, 250 Vesey Street
Saturday, September 17 through September 26; boat tours offered from 11am-6pm, September 18-22 and 24-25.
On Saturday, see the world's largest modern-built Viking ship dock in Battery Park City. Called the The Draken Harald Hårfagre, the 115-foot vessel and its crew have spent the last five months crossing the Atlantic from Norway with the goal of understanding how Vikings made their journey more than 1,000 years ago without GPS, saunas, and all the good stuff that comes with getting on a big boat these days. Tours of the ship, however, won't start until Sunday, and there is a small admission fee of $10 for adults and $5 for kids.


Best of LightYear 1.2.3, Presented by 3_Search ↑
Saturday September 17, Sunday September 18, and Wednesday September 21, dusk to 10:00pm
Manhattan Bridge Over- and Underpass
In celebration of IFP Film Week, 3_Search (Leo Kuelbs Collection, Glowing Bulbs and John Ensor Parker) presents LIGHT YEAR, a gorgeous light projection on the iconic Manhattan Bridge underpass in DUMBO. Grab a date and take in a free evening of light art!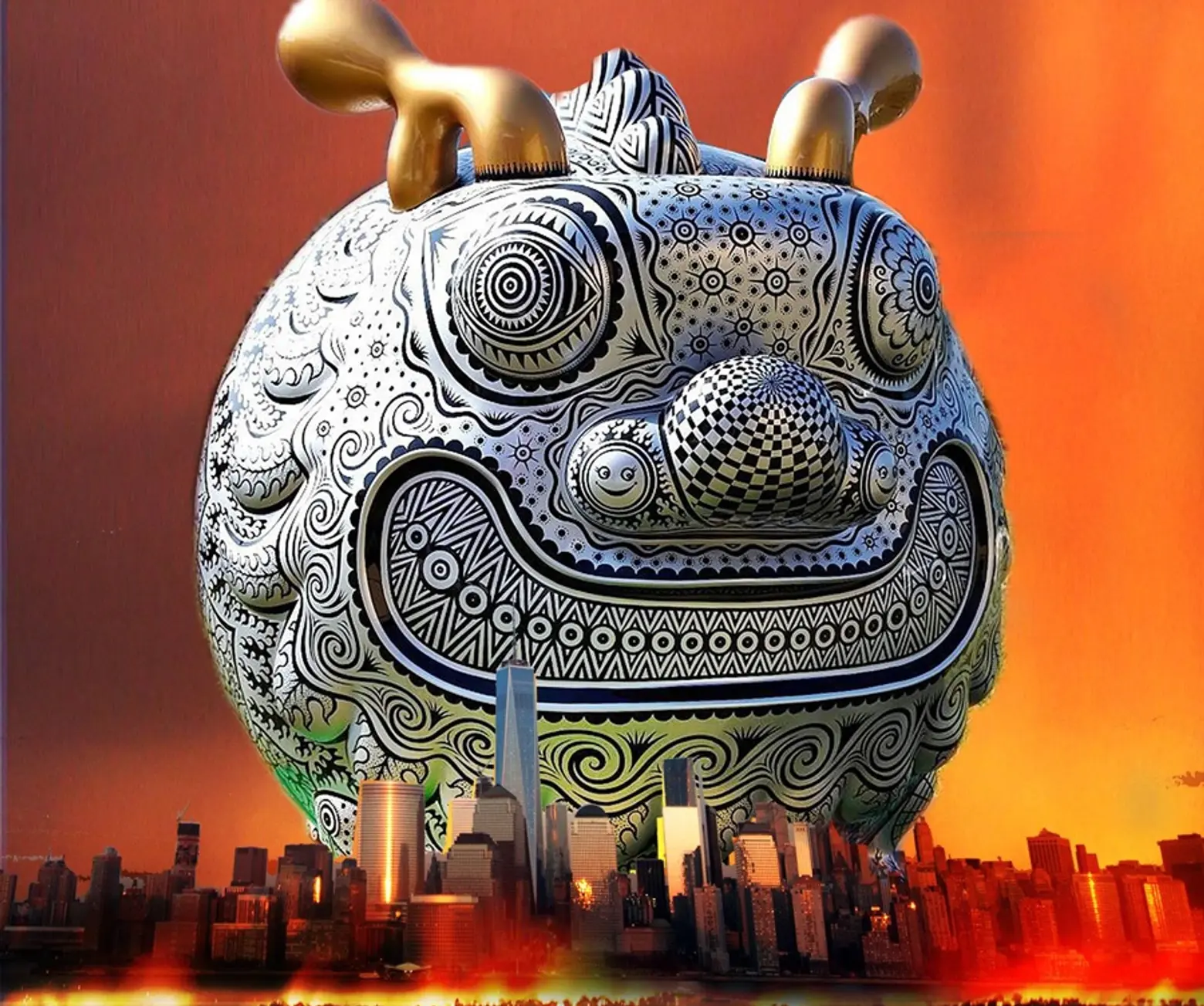 Hung Yi' Fancy Animal Carnival ↑
Broadway, 34th Street to 42nd Street
Tuesday, September 20 at 11:00am
Eight large-scale, vibrantly-colored animal sculptures by Taiwanese artist Hung Yi will enliven the public spaces along Broadway, from the iconic Herald Square Macy's to 42nd Street, Times Square. Join them at 11 am to celebrate the unveiling with the artist and Emmanuel Fremin Gallery.
+++
Lori Zimmer is a writer, curator and founder of Art Nerd New York, an off-beat art history guide to the city. Lori also recently released her first book through Rockport Publishers, The Art of Cardboard: Big Ideas for Creativity, Collaboration, Storytelling, and Reuse. Follow her on Twitter @LoriZimmer.