Art Nerd New York's Top Event Picks for the Week – 1/7-1/13
In a city where hundreds of interesting happenings occur each week, it can be hard to pick and choose your way to a fulfilling life. Art Nerd's philosophy is a combination of observation, participation, education and of course a party to create the ultimate well-rounded week. Jump ahead for Art Nerd founder Lori Zimmer's top picks for 6sqft readers!
The now-appropriate temperatures don't mean you have to hunker down inside to kick off 2016. Each night this month, check out iconic artist Laurie Anderson's tribute to dogs in Times Square. Whitehot Magazine's Noah Becker turns on his curatorial eye for a group show at Berry Campbell, and famed photographer Ricky Powell partners with some nouveau street artists for an exhibition of collaboration. Experience the ghosts of Christmas trees past at Michael Neff's Suspended Forest exhibition in Queens, or explore the ideology behind pleasure with Katya Grokhovsky. Learn something new with Dr. Vanessa Sinclair at the Morbid Anatomy museum, or with the work of the late Charles Bukowski at Cornelia Street Cafe. Finish the weekend off by challenging yourself to be your most daring during the 15th Annual No Pants Subway Ride.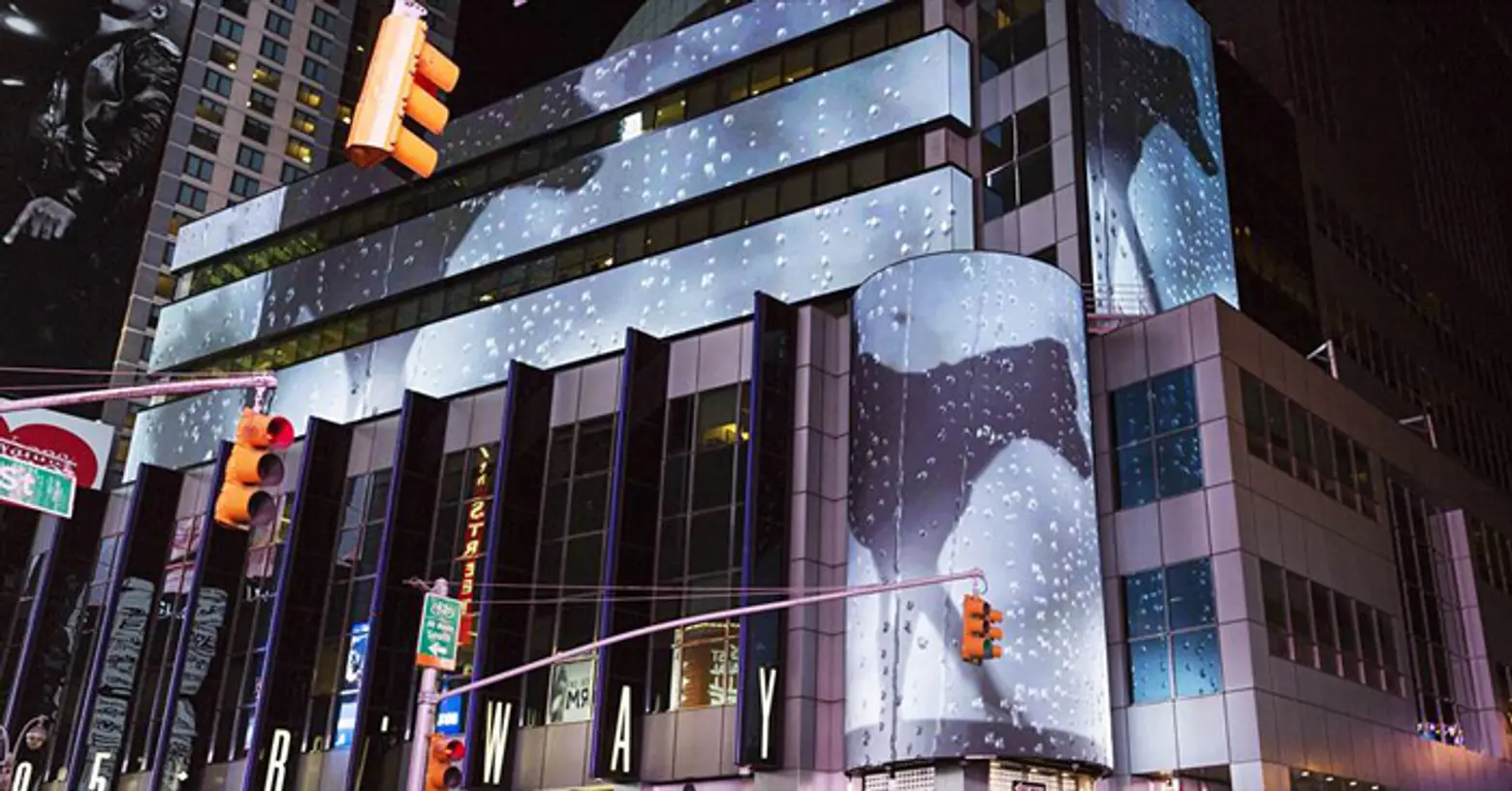 Laurie Anderson – "Heart of a Dog" #MidnightMoment ↑
Select Screens in Times Square
Every night in January, 11:57 p.m. – Midnight
Times Square Arts is kicking off their January #MidnightMoment ad screen takeover with a big splash, an adapted version of the legendary Laurie Anderson's "Heart of a Dog." The film flips from scenes of dogs to dogs-eye-view, giving insight into the life of man's best friend. Anderson conducted a live concert for dogs earlier this week (there's a rumor she'll do another sometime this month), but you can catch her masterpiece, short-listed for an Academy Award, each night this month.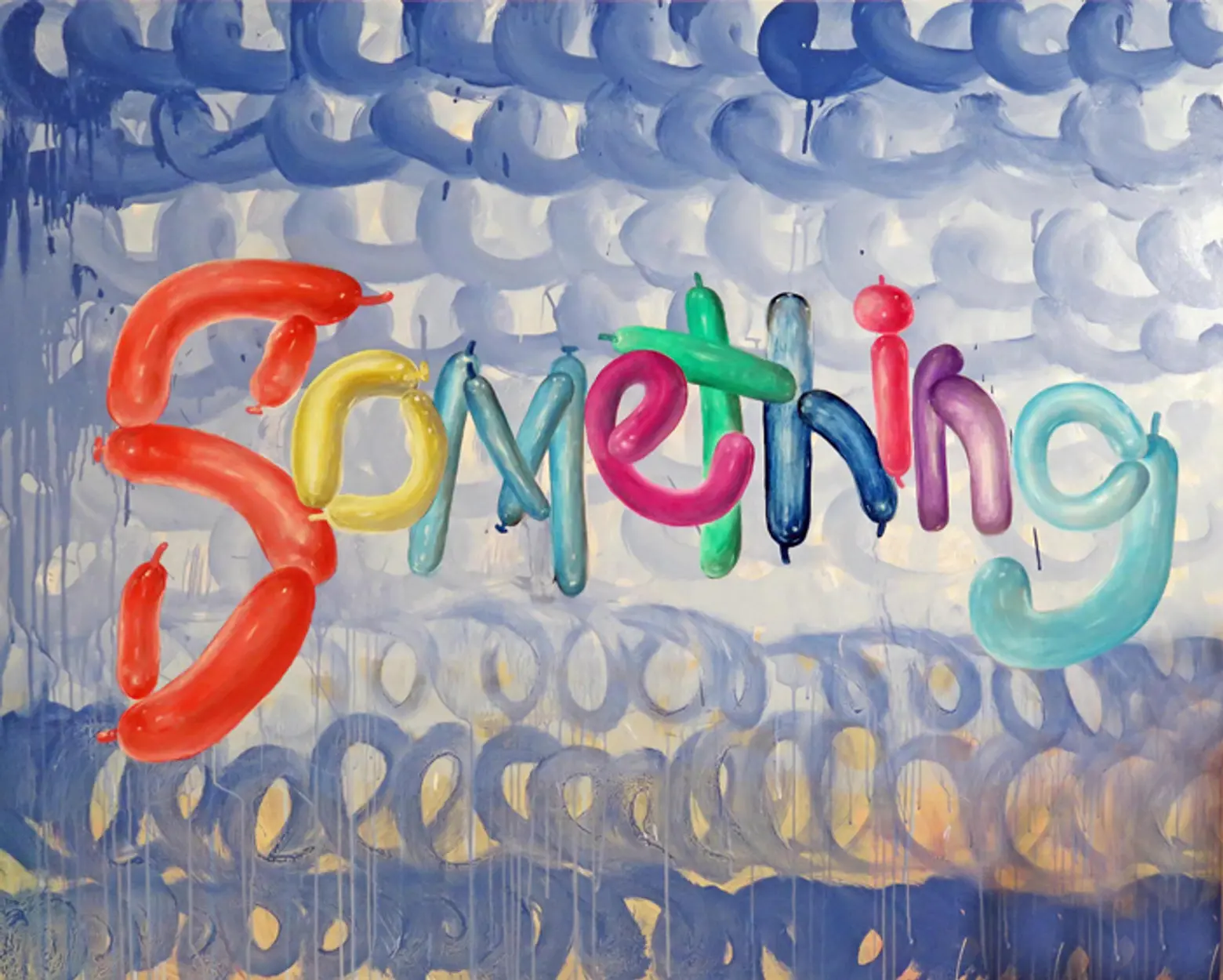 Noah Becker Presents….Something ↑
Berry Campbell, 530 West 24th Street
January 7, 6:00 – 8:00 p.m.
Whitehot Magazine's Noah Becker has put together an incredible group show that also includes some of his iconic paintings. The show features paintings, sculptures, and works on paper by twenty nationally and internationally renowned artists that feel harmonious to Becker's own oeuvre.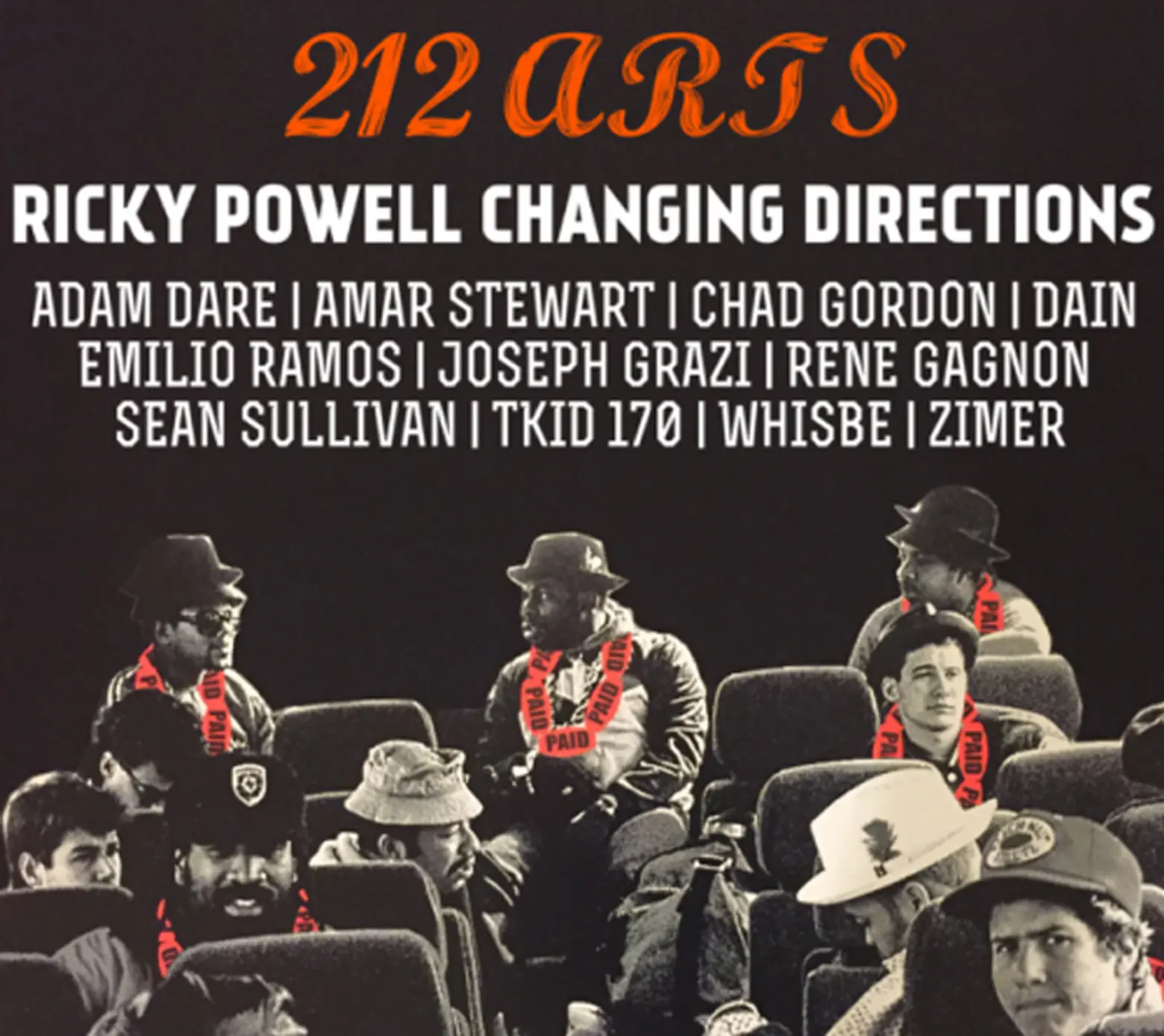 "Ricky Powell Changing Directions" ↑
212 Arts, 240 East 4th Street
January 7, 6:00 – 9:00 p.m.
Ricky Powell is known for his photographs of the Beastie Boys, Run DMC, Cindy Crawford, Andy Warhol and countless others. This show pairs Powell with contemporary artists in unique collaborations with graffiti, street, and collage artists.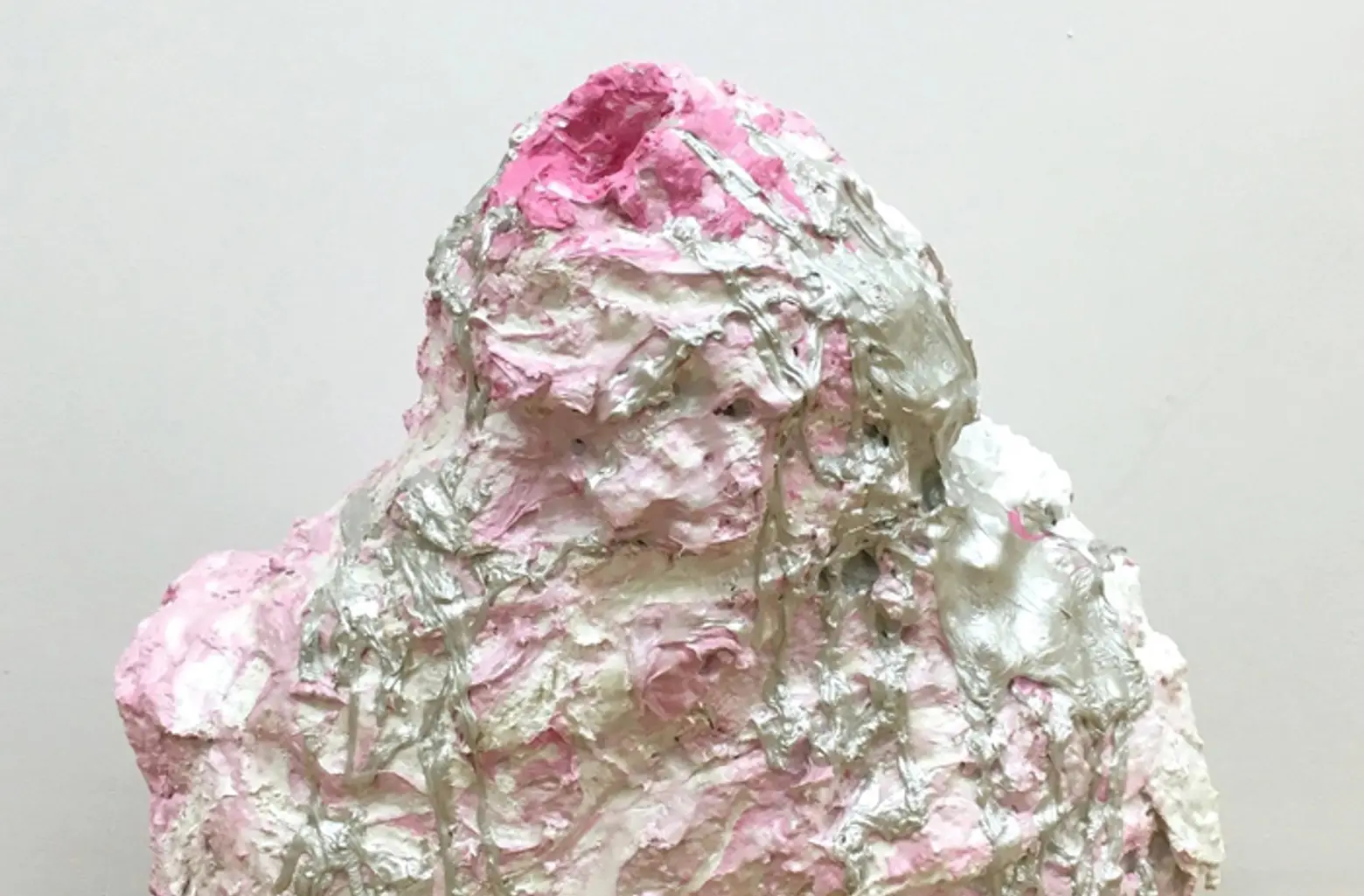 "Katya Grokhovsky: Pleasure Principle" ↑
SOHO20 Gallery, 56 Bogart Street, Brooklyn
January 8, 6:00 – 9:00 p.m.
The always interesting Katya Grokhovsky's new exhibition sets the year off in a fantastical direction, exploring the idea of pleasure as the driving force behind identity and human actions through an accumulative site-specific sculpture, painting and wall-drawing installation.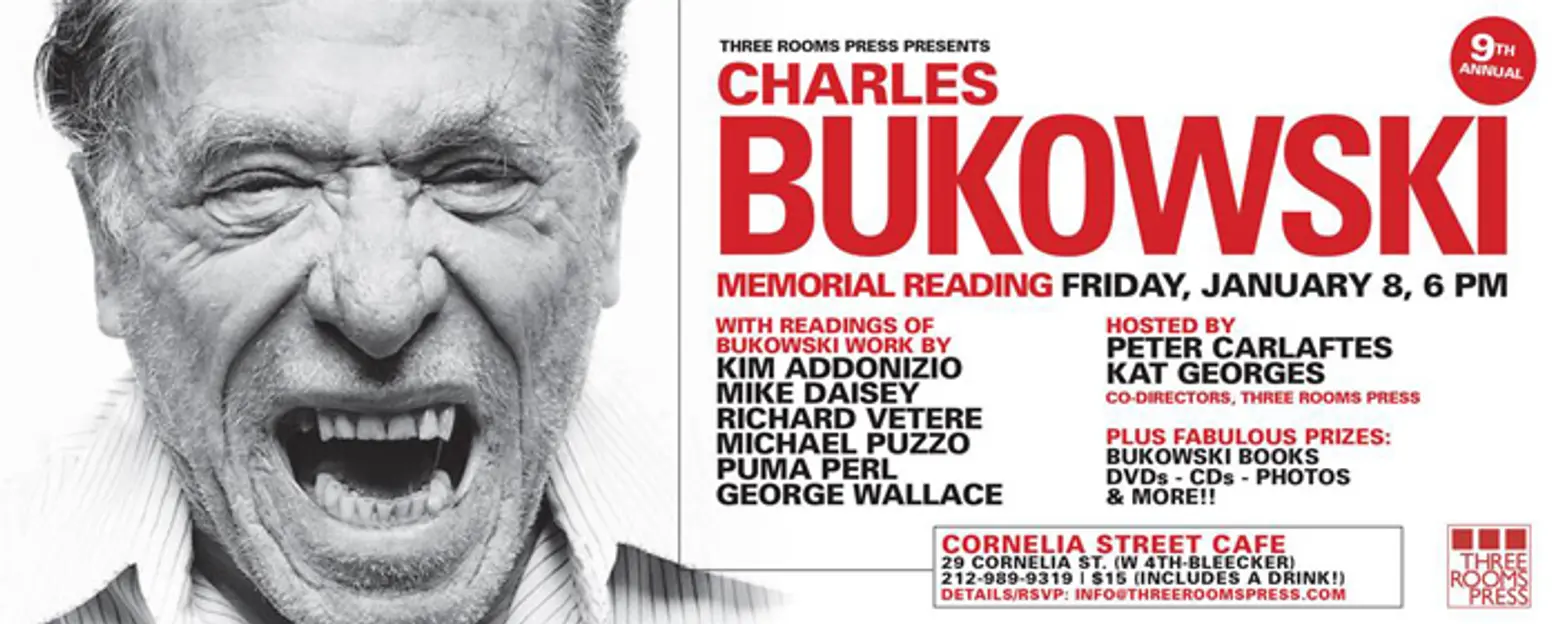 The Ninth Annual CHARLES BUKOWSKI Memorial Reading ↑
Cornelia Street Cafe, 29 Cornelia Street
January 8, 6:00 – 8:00 p.m.
Celebrate the legacy of the not-forgotten Charles Bukowski in an evening of poetry, prose and discussion about literature's favorite outsider. Readings from Kim Addonizio, Mike Daisey, Richard Vetere, Puma Perl, Michael Puzzo and George Wallace are paired with an open mike to read your fave Bukowski work and a discussion on Bukowskian views of contemporary topics.
Michael Neff's Suspended Forest ↑
Knockdown Center, 52-19 Flushing Avenue, Queens
January 9, 5:00 – 7:00 p.m.
What happens to the ghosts of the 2015 Christmas trees? Artist Michael Neff has spent years giving your discarded trees a new, conceptual life. This month, experience the Suspended Forest, a fragrant upside down forest to meander through and prolong that holiday feeling.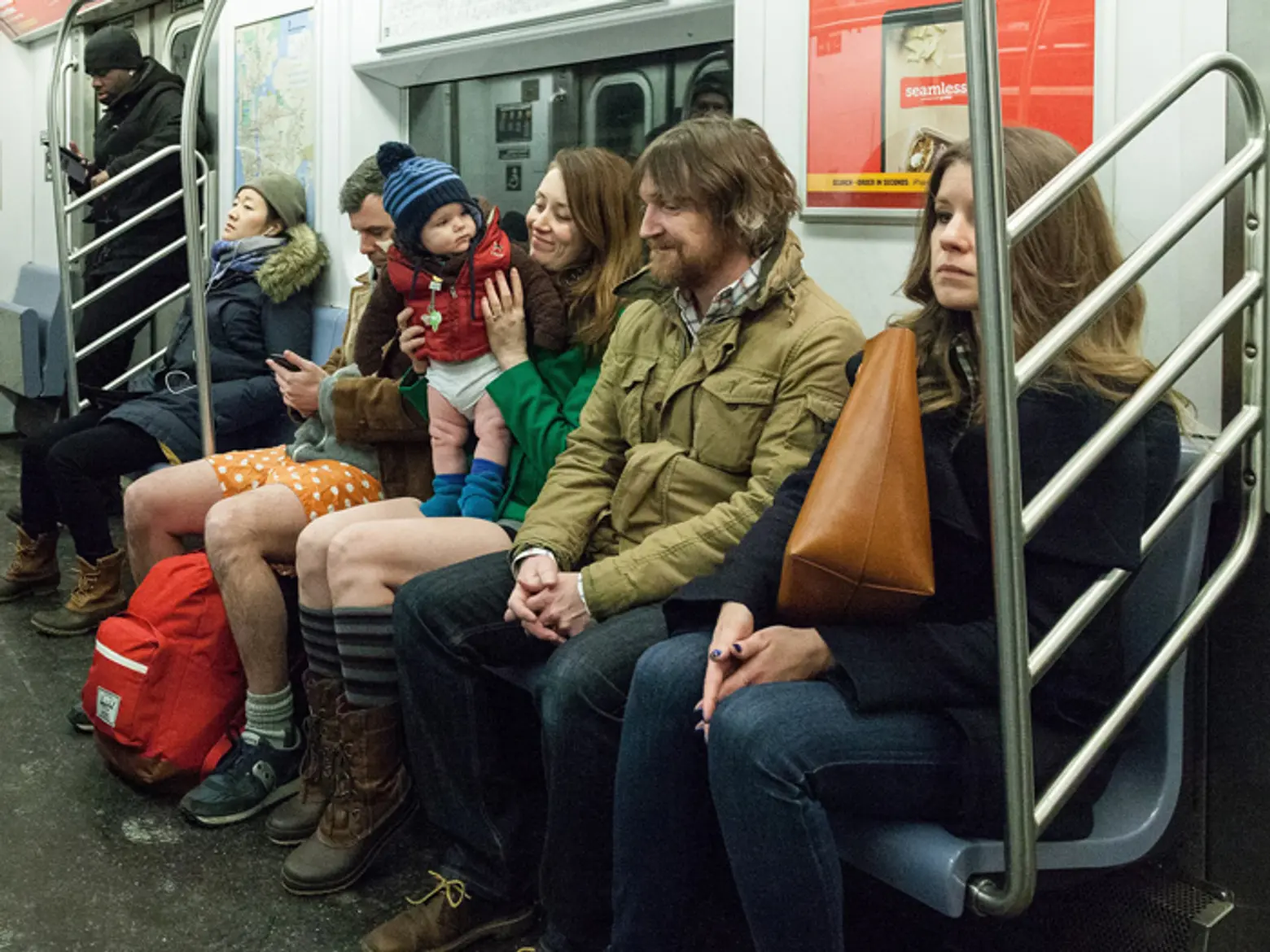 No Pants Subway Ride 2016 ↑
Improv Everywhere – all over the NYC subway
January 10, 3:00-5:00 p.m.
Improv Everywhere's 15th annual No Pants Subway Ride has enticed even the most shy to remove their pantaloons for an all-encompassing pants-less commute. After feeling free and easy, head to Webster Hall for the official nearly-nude after party.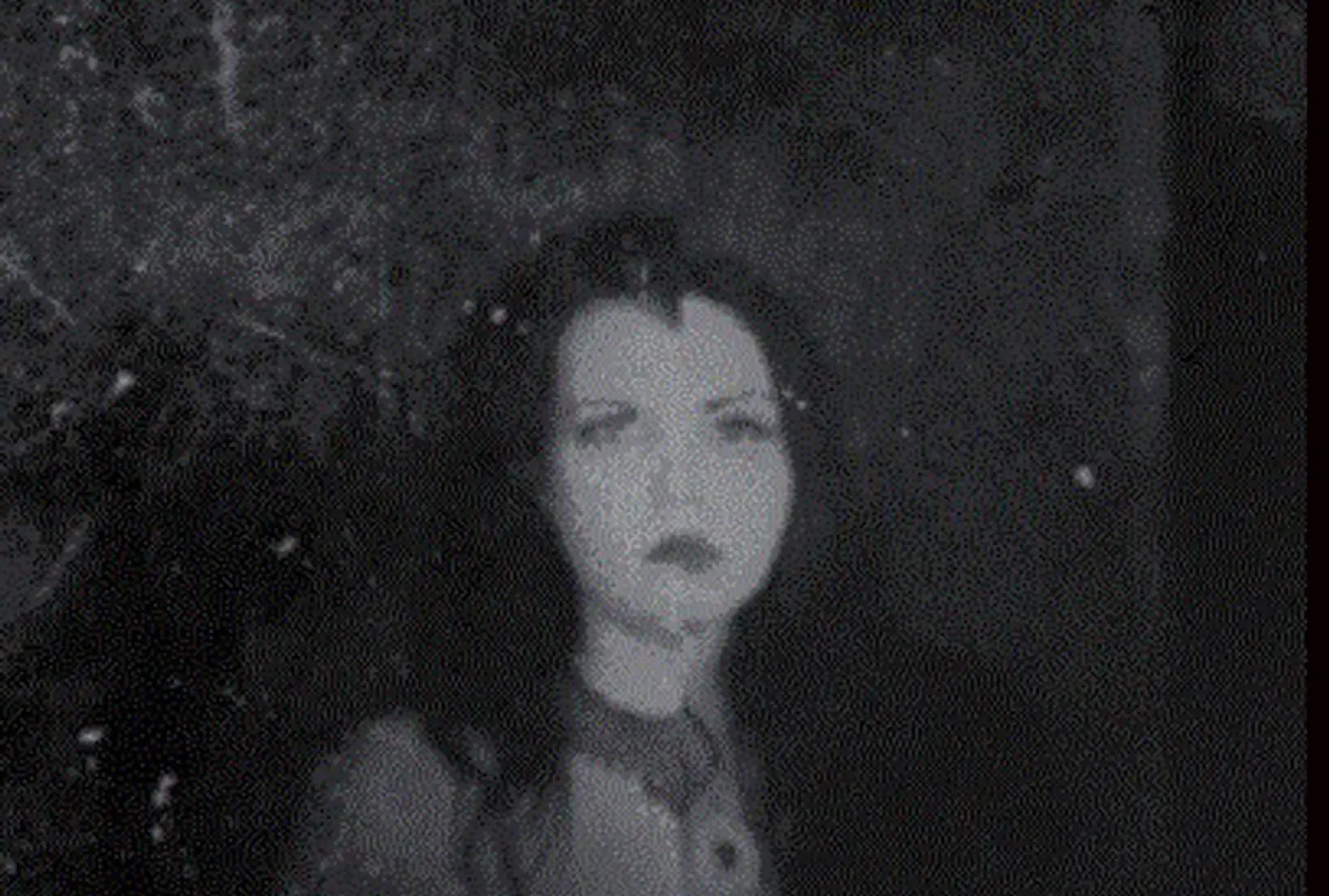 The Cut in Creation: An Introduction to Psychoanalysis, Art and the Occult with Dr. Vanessa Sinclair ↑
Morbid Anatomy Museum, 424 3rd Avenue, Brooklyn
January 11, 8:00 p.m.
Here's a new series at the always-intriguing Morbid Anatomy Museum, which will explore the intersection, integration and application of psychoanalytic theory, the arts, and the occult, curated by psychoanalyst Dr. Vanessa Sinclair. Tonight kicks off the first when Sinclair talks with artist Katelan Foisy about the intersection of chaos, magic, witchcraft and psychoanalysis and the cut-up method of William S. Burroughs and Brion Gysin.
+++
Lori Zimmer is a writer, curator and founder of Art Nerd New York, an off-beat art history guide to the city. Lori also recently released her first book through Rockport Publishers, The Art of Cardboard: Big Ideas for Creativity, Collaboration, Storytelling, and Reuse. Follow her on Twitter @LoriZimmer.