Apple and the New Museum launch free augmented reality art walks in Central Park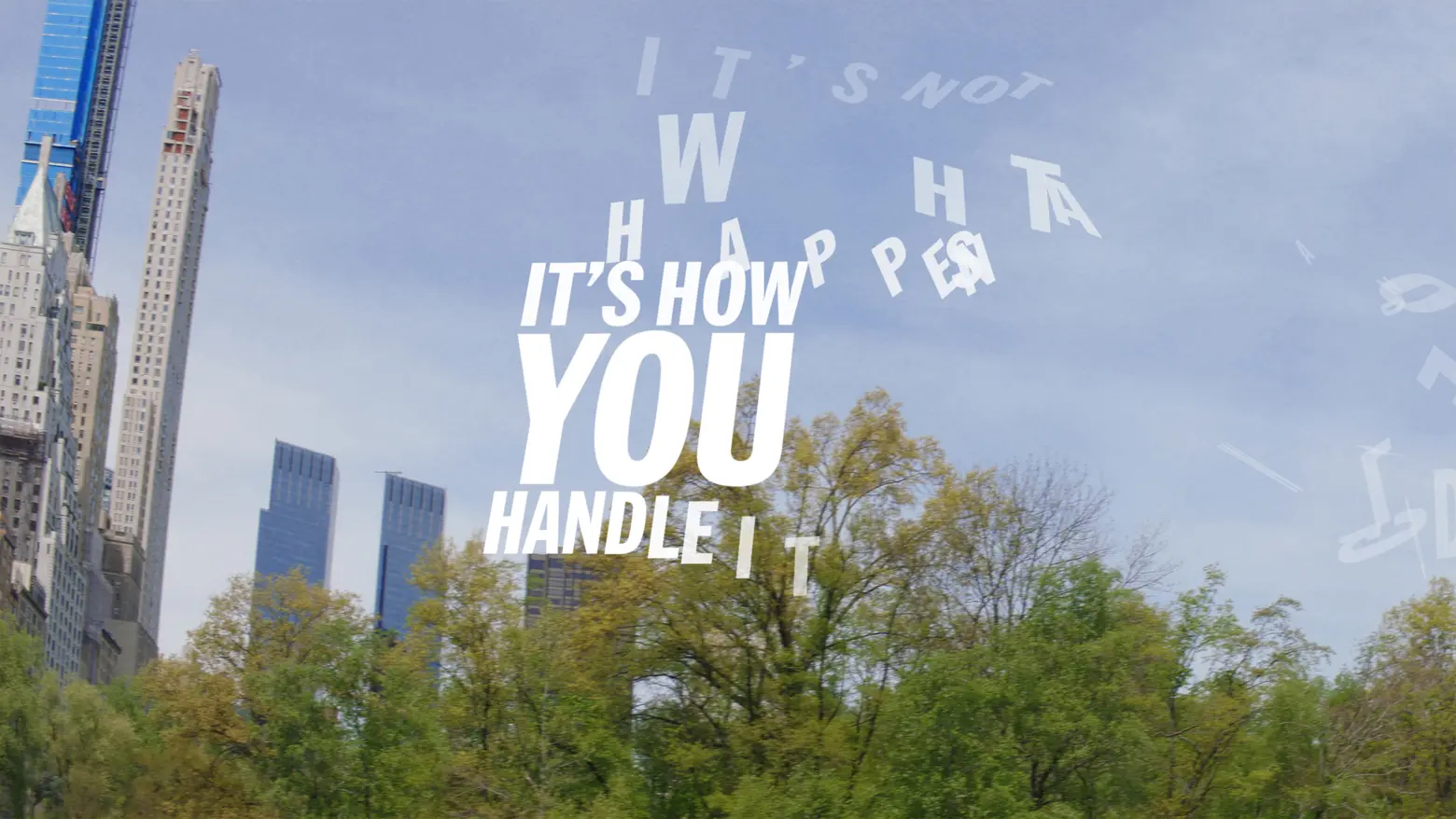 John Giorno's "Now at the Dawn of My Life"; all images courtesy of Apple and New Museum
Ready to experience a new dimension of Central Park? Apple has partnered with the New Museum to launch free, guided walks of the Park highlighting a series of site-specific, augmented reality artworks. Artists Nick Cave, Nathalie Djurberg, Hans Berg, Cao Fei, John Giorno, Carsten Höller and Pipilotti Rist—most of whom are working in AR for the first time—were tapped to transform the park into a virtual, interactive gallery of sorts, as part of the experiential project called Apple [AR]T Walk, which kicks off from the Apple Store on Fifth Avenue.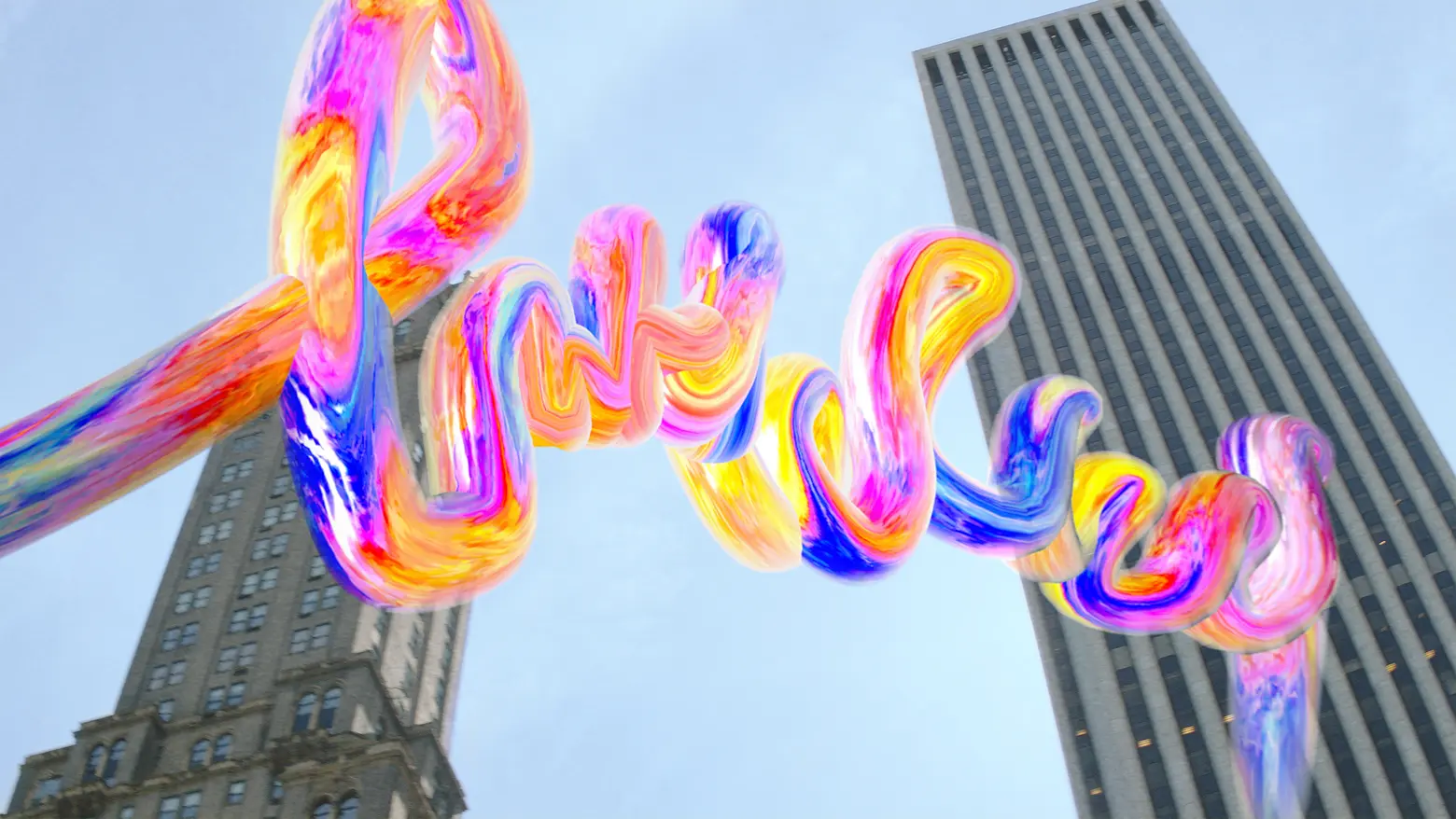 Pipilotti Rist's "International Liquid Finger Prayer"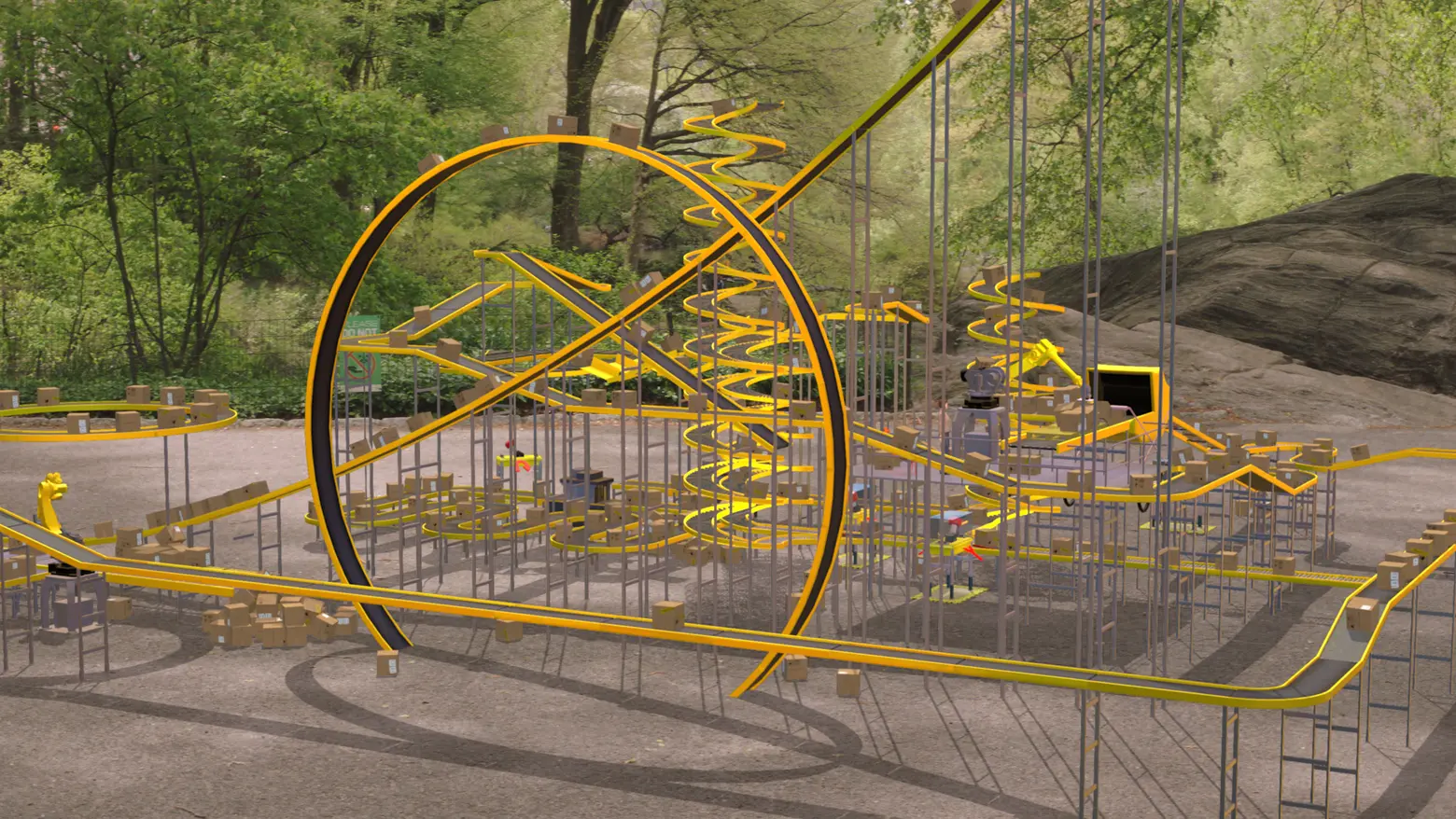 Cao Fei's "Trade Eden"
Visitors receive headphones and an iPhone, through which they can view the artworks as they pop up at specific locations along the tour. In addition, participants are offered an in-store session that teaches the basics of creating AR. The initiative is a way of making AR more consumer-friendly and promoting Apple stores as "civic centers," as TechCrunch noted. The walking tours (all featuring the same works, adapted to suit different locations) are also being offered in San Francisco, London, Paris, Hong Kong, and Tokyo. A piece by Nick Cave, titled "Amass," will be viewable at every Apple store worldwide.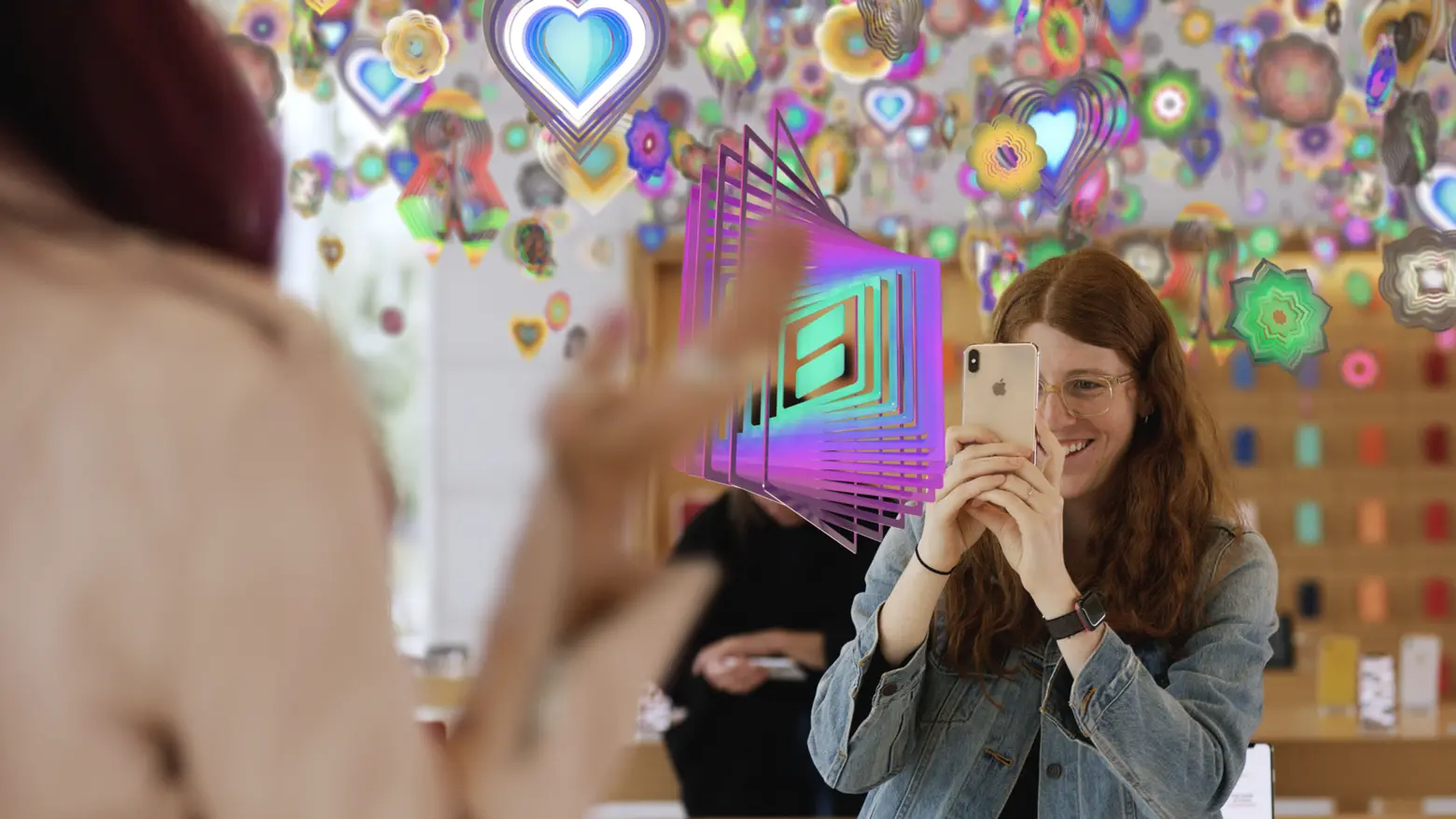 Every Apple Store worldwide offers the chance to experience Nick Cave's "Amass," an interactive installation.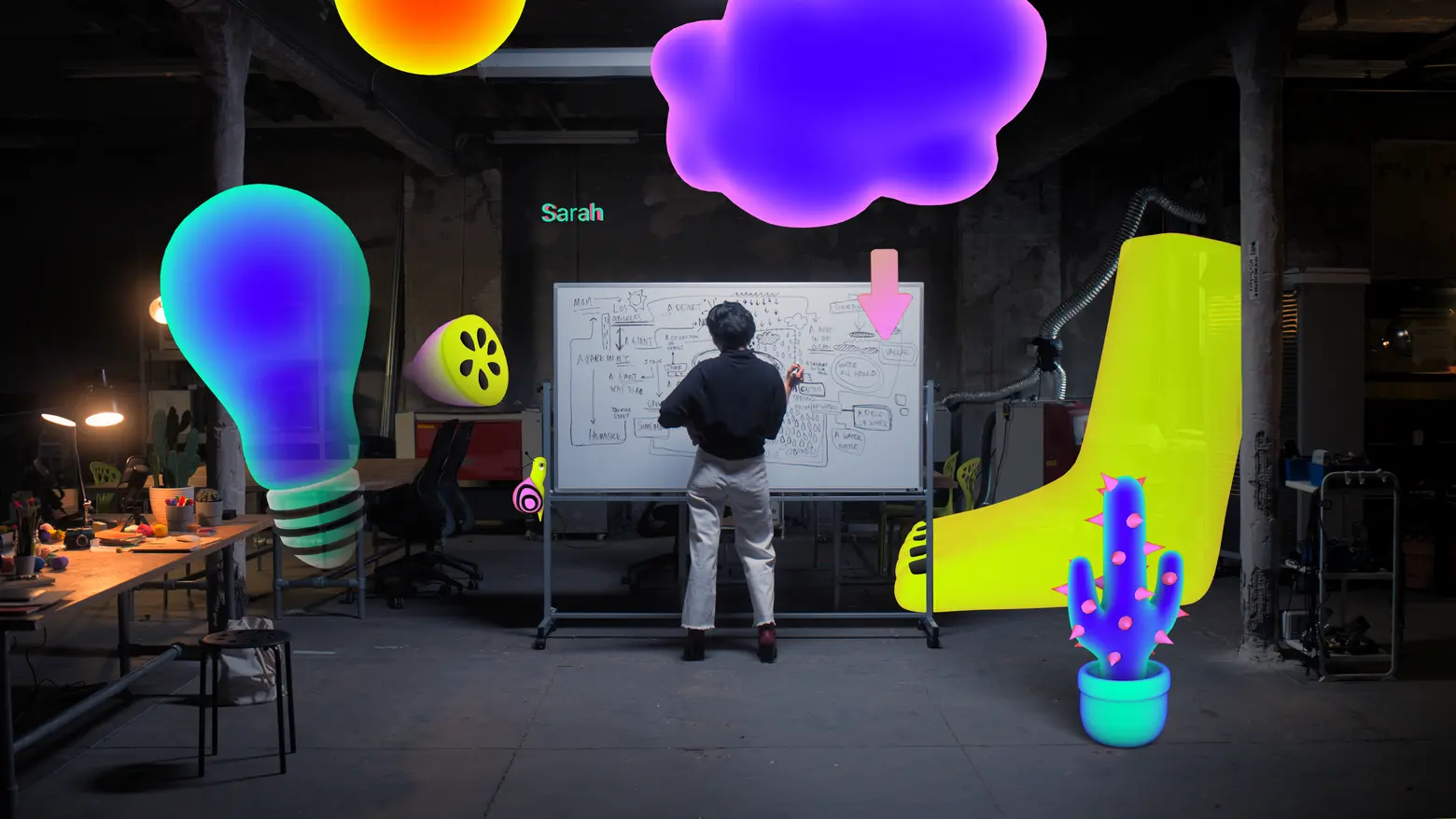 New York artist and educator Sarah Rothberg teaches Today at Apple attendees how to create their own AR experiences using Swift Playgrounds.
"The New Museum has always led at the intersection of art and tech and we could not have asked for a better partner in Apple to support the fantastic visions of these pioneering artists," Lisa Phillips, director of the New Museum said in a statement. "Augmented reality is a medium ripe for dynamic and visual storytelling that can extend an artist's practice beyond the studio or the gallery and into the urban fabric."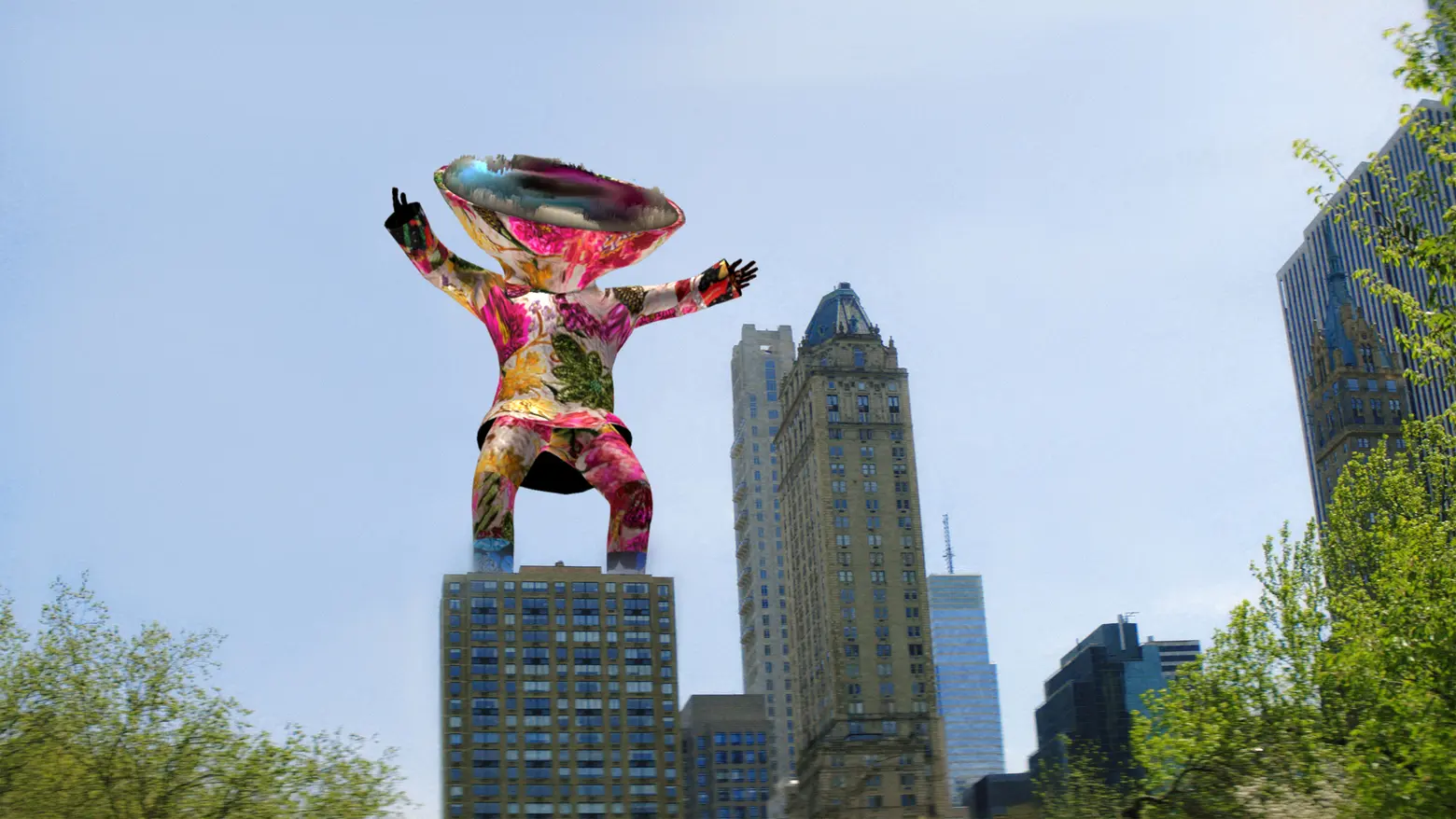 Nick Cave's reimagined AR Soundsuit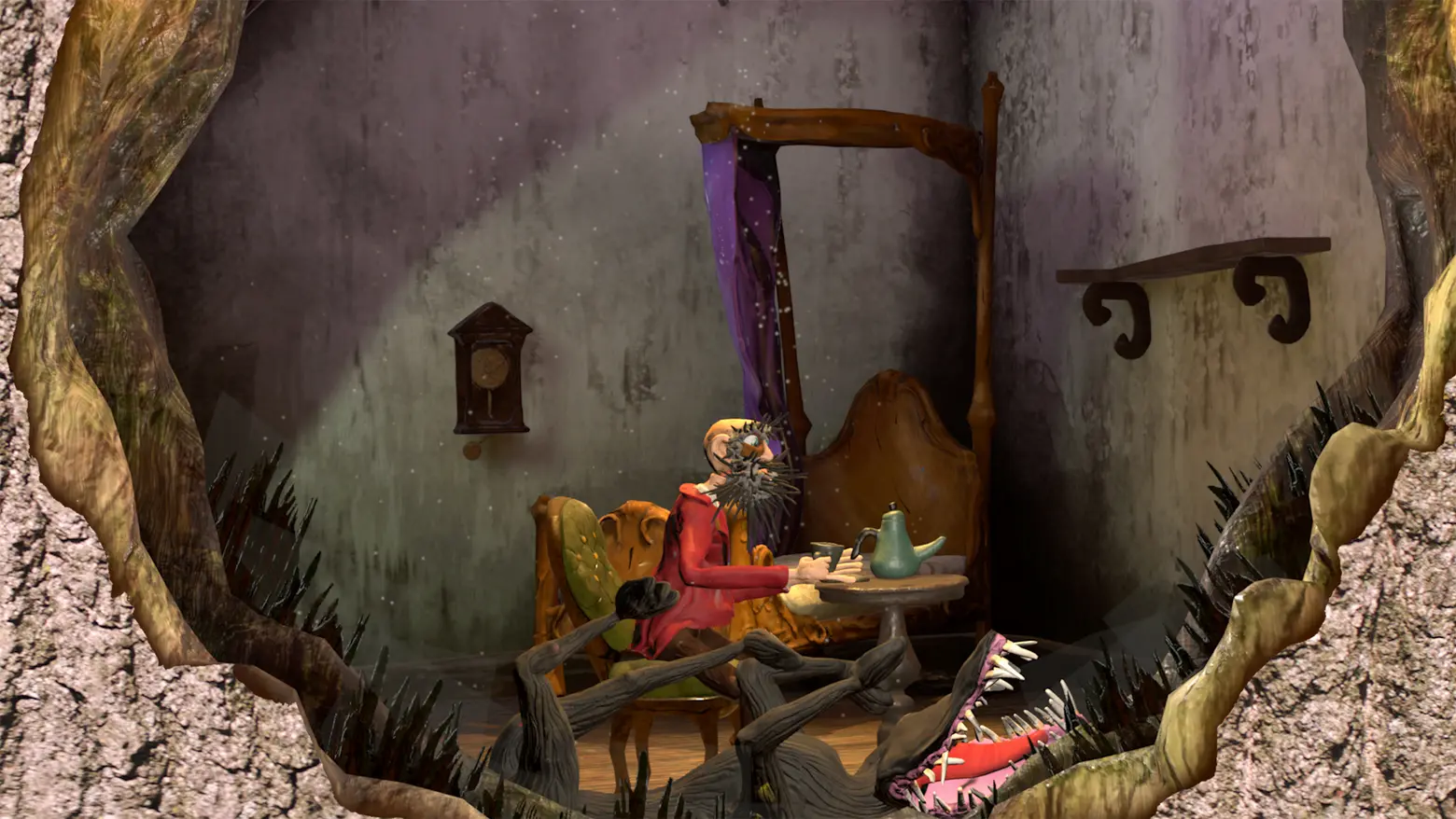 Nathalie Djurberg and Hans Berg's "This Is It"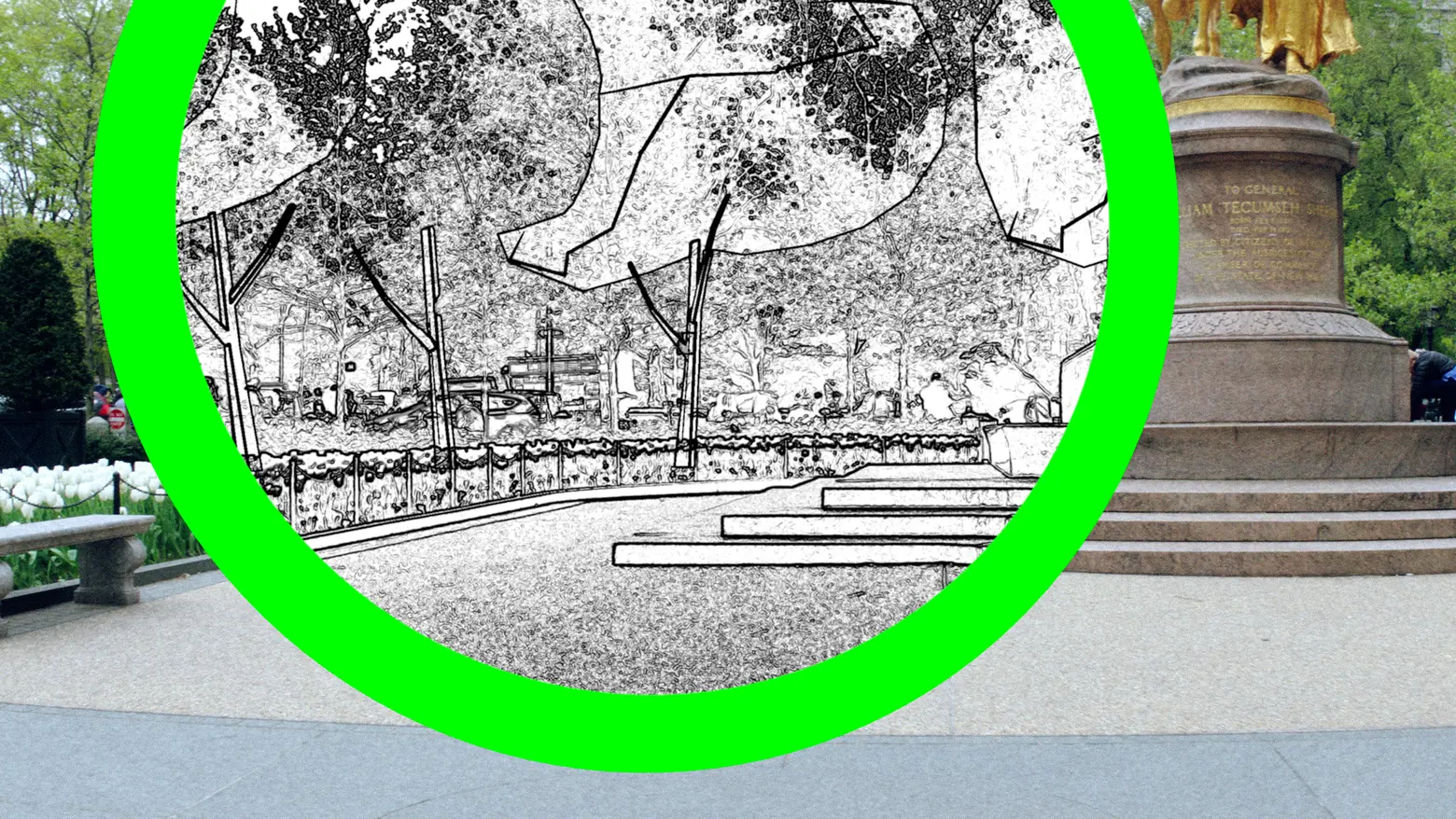 Carsten Höller's "Through"
In Central Park, Cave reimagines his iconic "Soundsuits" as an interactive piece that "involves choosing the characteristics of a virtual creature that walks along with you, bouncing and twirling on the screen," according to the New York Times. Giorno unravels an ephemeral poem against the skyline; Rist invites participants to "chase a shimmering form," per a press release; Fei offers a part-funhouse, part-factory that asks viewers to virtually move boxes along an assembly line; Djurberg and Berg tell a fairy tale in the hollow of a tree; and Holler opens "a portal into a world with no perspective."
Go here for more details or to register for a session.
RELATED:
Images courtesy of Apple and New Museum