Annual 9/11 dance tribute at Lincoln Center will be live streamed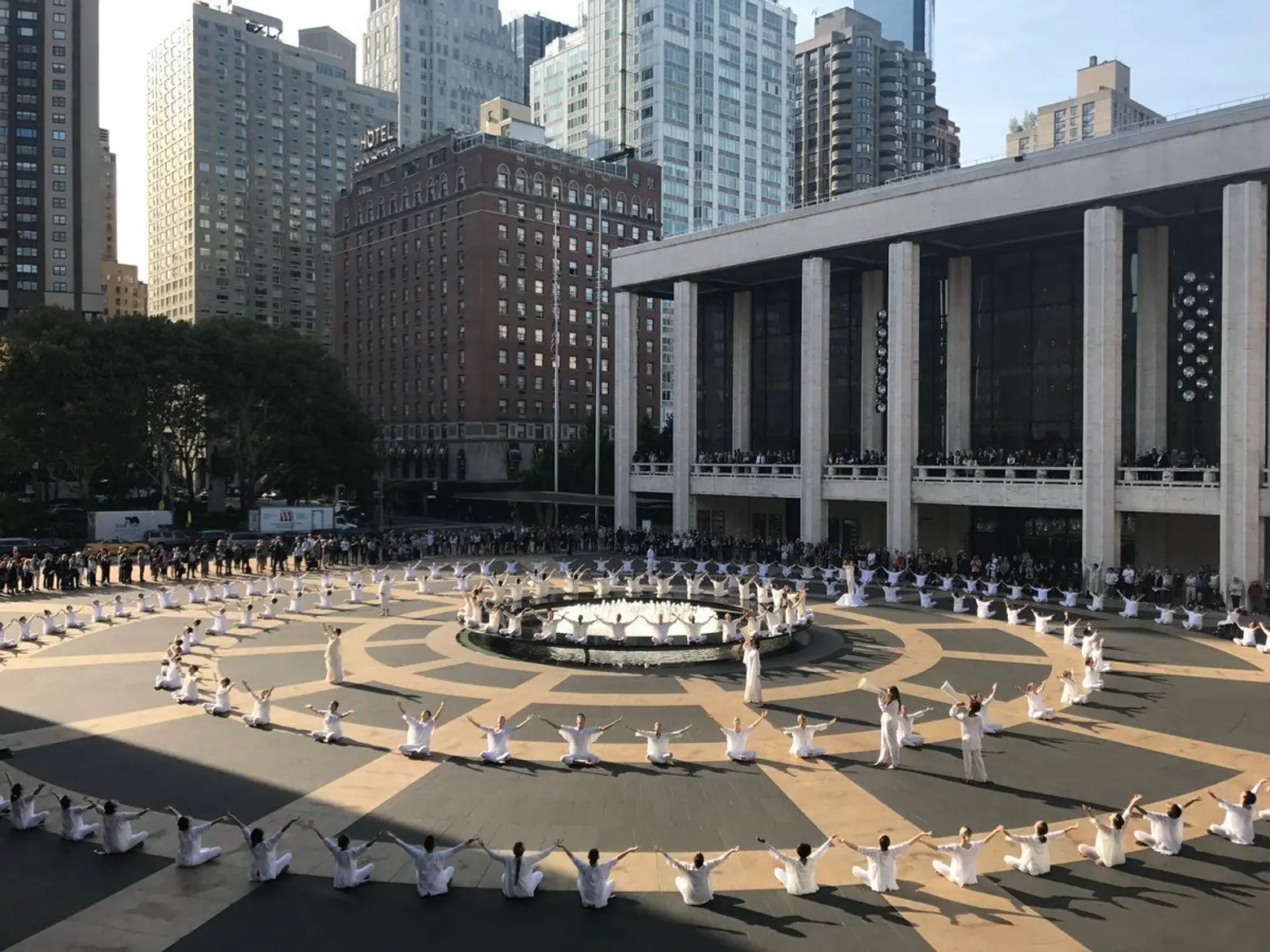 An annual dance performance in New York City commemorating September 11 will be live-streamed this year. On Friday, the Buglisi Dance Theatre and Lincoln Center, in partnership with Dance/NYC, will present a "reimagined" Table of Silence Project 9/11, a multi-cultural performance calling for peace and global unity. Created and choreographed by Jacqulyn Buglisi, the yearly performance first debuted in 2011, on the 10th anniversary of 9/11.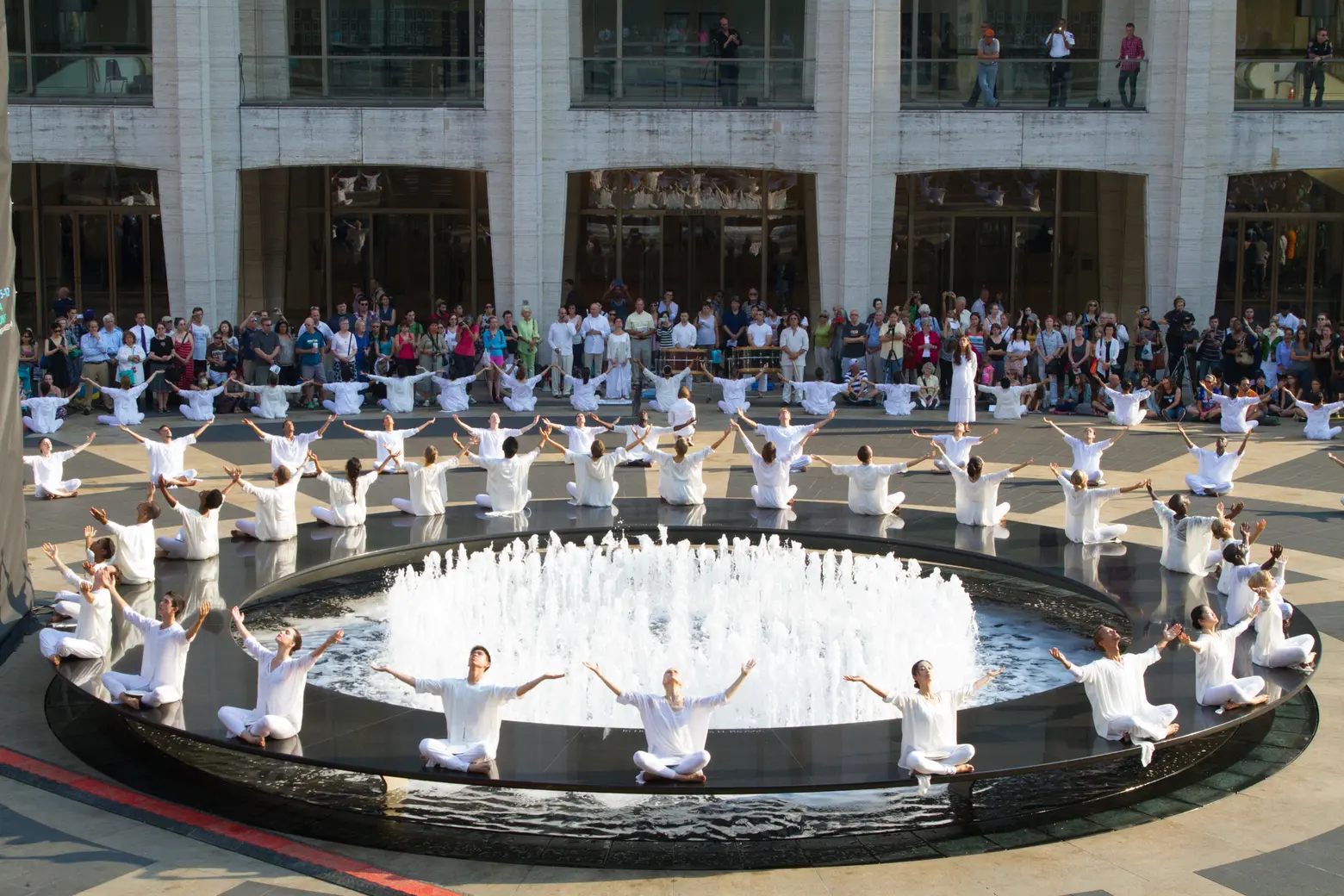 Photo by Terri Gold
This year's presentation will look different because of coronavirus restrictions. Instead of 150 dancers taking over Josie Roberston Plaza, as usual, a new Prologue will include 24 dancers from Buglisi Dance Theatre, Ailey II, Alison Cook Beatty Dance, Ballet Hispánico's, BHdos, The Julliard School, Limón Dance Company, Martha Graham Dance Company encircling Lincoln Center's Revson Fountain.
Guest artists include electric violinist Daniel Bernard Roumain and spoken-word poet Marc Bamuthi Joseph.
"This reimagining of the Table of Silence Project 9/11 is a powerful message for healing as we struggle with the global pandemic and the Black Lives Matter movement for racial justice. We honor all those whose lives are impacted by the crises our country is facing," Buglisi said.
"Expressing so much of what makes us human, the Table of Silence Project's message of peace and healing is far-reaching and holds great relevance today, in addition to the 9/11 commemoration," she added. "It strives to be a transformative experience that reveals the strength and resilience of our collective society."
The performance will be live-streamed from Lincoln Center starting at 7:55 a.m. this Friday and conclude at 8:46 a.m., the time the first tower was hit on September 11, 2001. Following the performance, there will be remarks from industry leaders and the world premiere of Études, a three-minute film that features more than 100 dancers who were inspired by Table of Silence Project 9/11.
"The arts can connect us, reveal collective truths, and help us process so much in our world that can seem overwhelming and impossible," Henry Timms, President and CEO of Lincoln Center, said. "This work is a stunning example of the power of the arts. It is our honor to have it on our plaza once again, in a reconfigured form for our current times."
The annual Tribute in Light display will also return this year, after the National September 11 Memorial and Museum originally canceled the memorial because of coronavirus concerns. Gov. Andrew Cuomo last month said the state will provide health personnel to supervise the event to make sure public health measures are being taken.
From two 48-foot squares, comprised of 88, 7,000-watt xenon lightbulbs, the twin beams shine up to four miles into the sky, "echoing the shape and orientation of the Twin Towers," as 6sqft previously reported.
RELATED: