Affordable housing wait list opens for Mitchell-Lama apartments in Harlem, from $741/month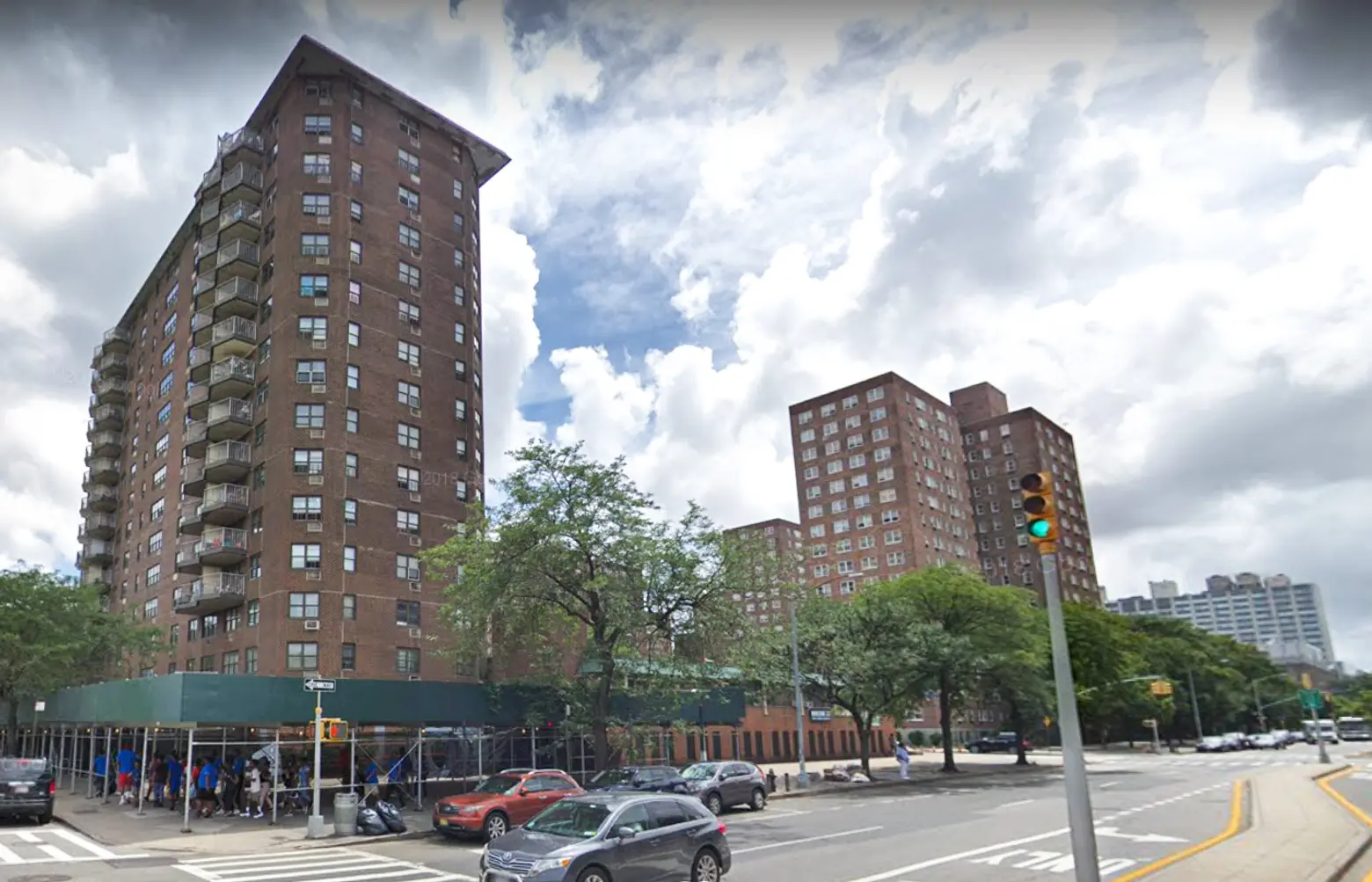 Google Street View of Bethune Towers
A lottery for waiting list spots for Mitchell-Lama rental apartments in Bethune Towers at 650 Lenox Avenue is about to open for New York state residents. Rents range from $741 for a studio to $1,215 for a one-bedroom unit. Preference will be given to documented veterans who are selected in the lottery. The deadline to apply for all is April 2, 2019. Some apartments in the building have balconies and views of the Harlem River and the 145th Street Bridge, and the 3 subway is only a few blocks away.

Mitchell-Lama is still offering middle-income renters and buyers access to affordable housing 68 years after the program was created in the post-war period of the late 1940s as men and women returning from service and a new wave of refugees and immigrants arrived in New York City. The Mitchell-Lama program led to the development of 269 state-supervised developments with over 105,000 apartments, built mostly in locations where the housing crisis had hit the hardest. Waiting lists for Mitchell-Lama units are generally very long–it's not unusual for applicants to spend well over a decade on a Mitchell-Lama waiting list.
The initial terms of the Mitchell-Lama contracts expired in 20 to 35 years, meaning that the program's participating developers could then voluntarily convert their units to market rent, which 93 of 269 Mitchell-Lama developments did, mostly in the 1990s. As the buyouts escalated, regulations were issued to ensure that rent stabilization would remain in place in most Mitchell-Lama buildings. Though the struggle to keep the program's affordable housing affordable, the benefits of renting or buying in a Mitchell-Lama building continue to be significant. In 2017, Mayor Bill de Blasio announced that the city would invest $250 million to protect 15,000 Mitchell-Lama apartments from going to market rate: "This is about keeping New York, New York. This is about not letting New York City slip away."
You can apply for the lottery online through Mitchell-Lama Connect–and you can check the status of your entry to see if you have been selected. You can also find details for how to apply here. Questions regarding this offer must be referred to NYC's Housing Connect department by dialing 311.
If you don't qualify for the housing lotteries mentioned, visit CityRealty.com's no-fee rentals page for other apartment deals in the city.
RELATED: