A Mini-Solarium Brings Serious Sunlight to This $835K Kensington Apartment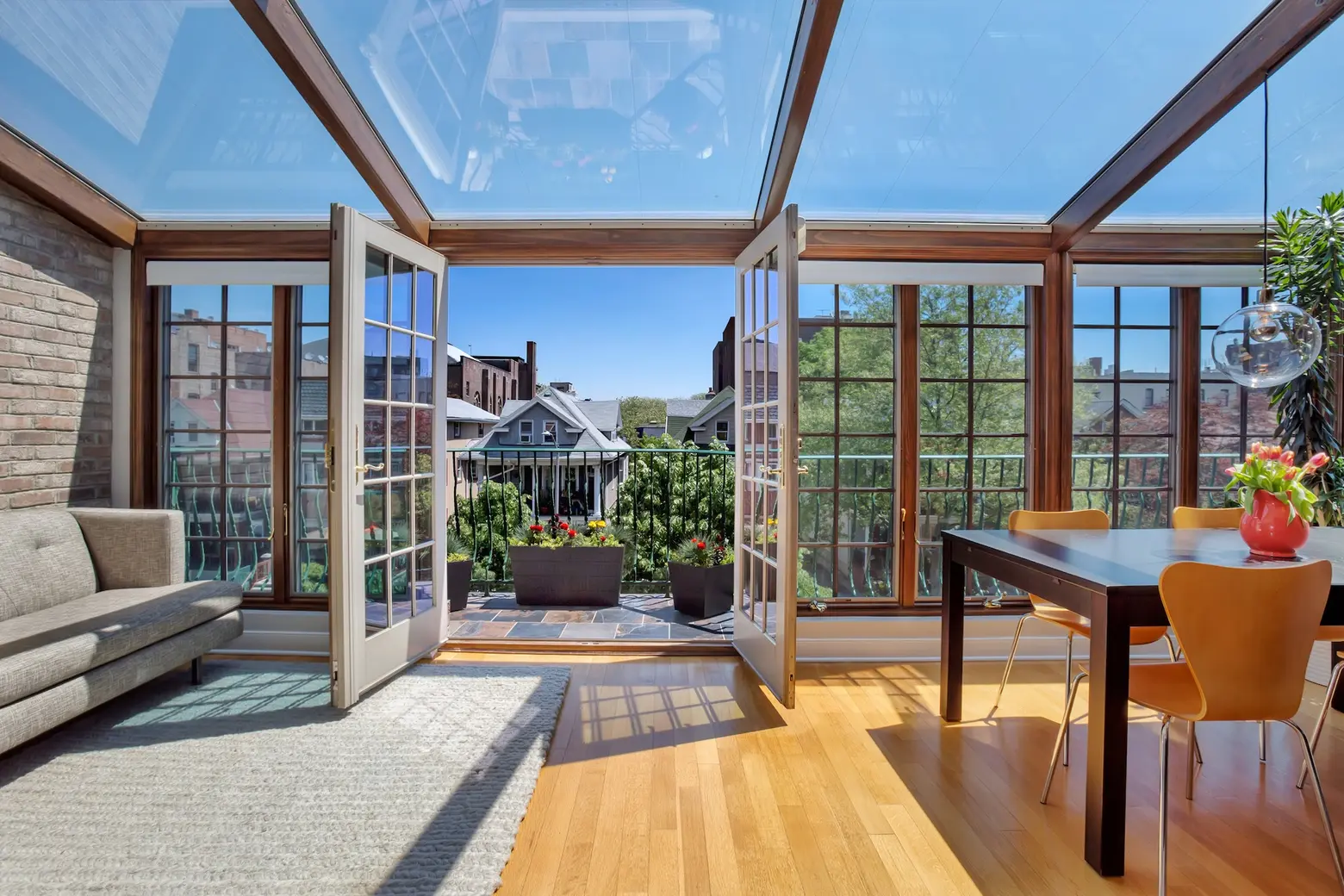 It's not everyday you find a condo apartment with its own solarium—especially in the quiet, suburban-like neighborhood of Kensington, Brooklyn. This is the top floor apartment at 734 East 5th Street, an eight-unit, four-story development built in 2005. A wall of complete glass lines the east end of the apartment, creating a small solarium above the dining area. It leads out onto a patio, which isn't even the only outdoor option in this sun-flooded space.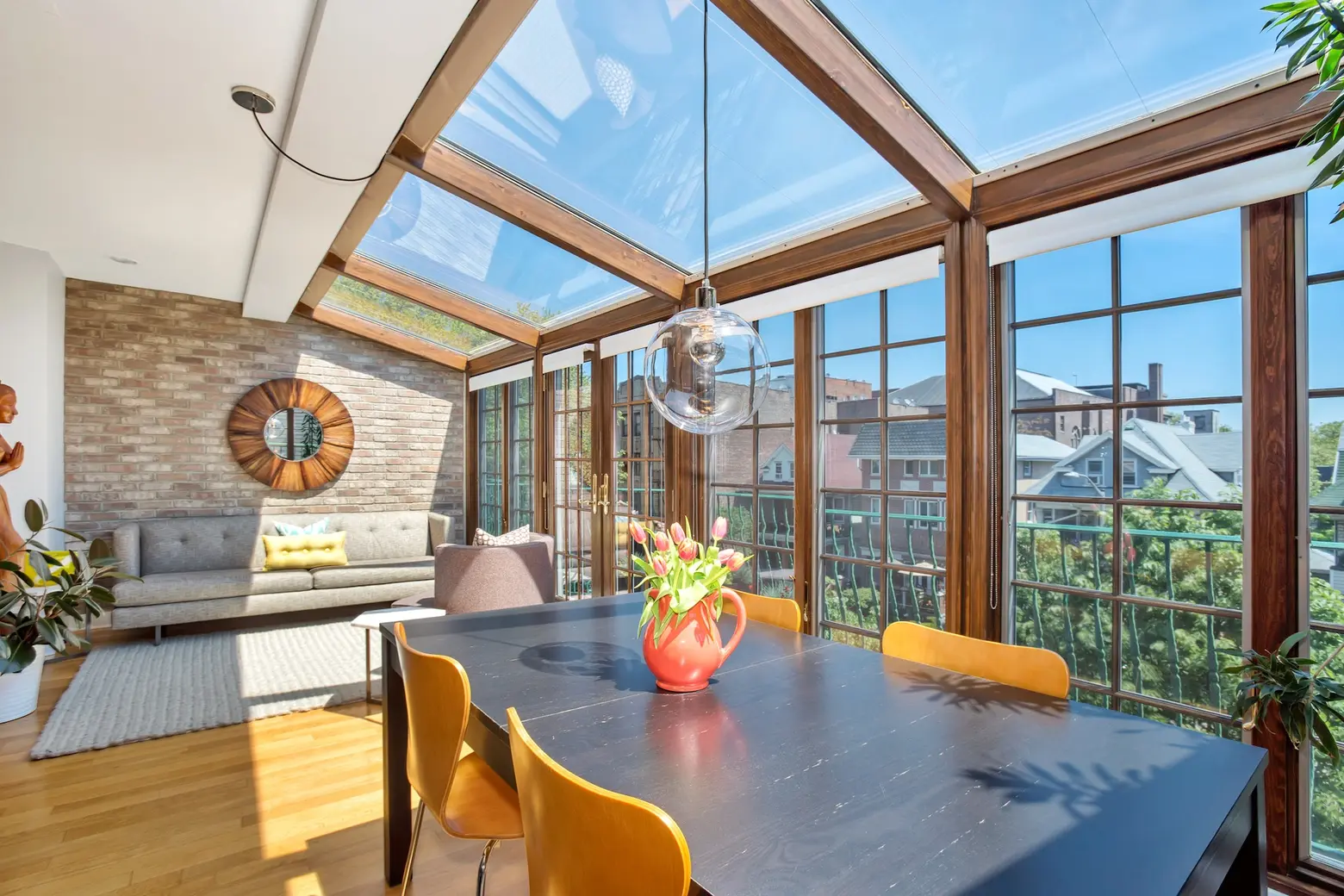 It's a pretty unique setup to have such an open, glassy space right off the kitchen and dining area. But hey, this is a city that's known for its compact apartments, we'll take our solariums wherever we can get them. The glass ceiling even comes with skylight blinds for when the sun is just too bright.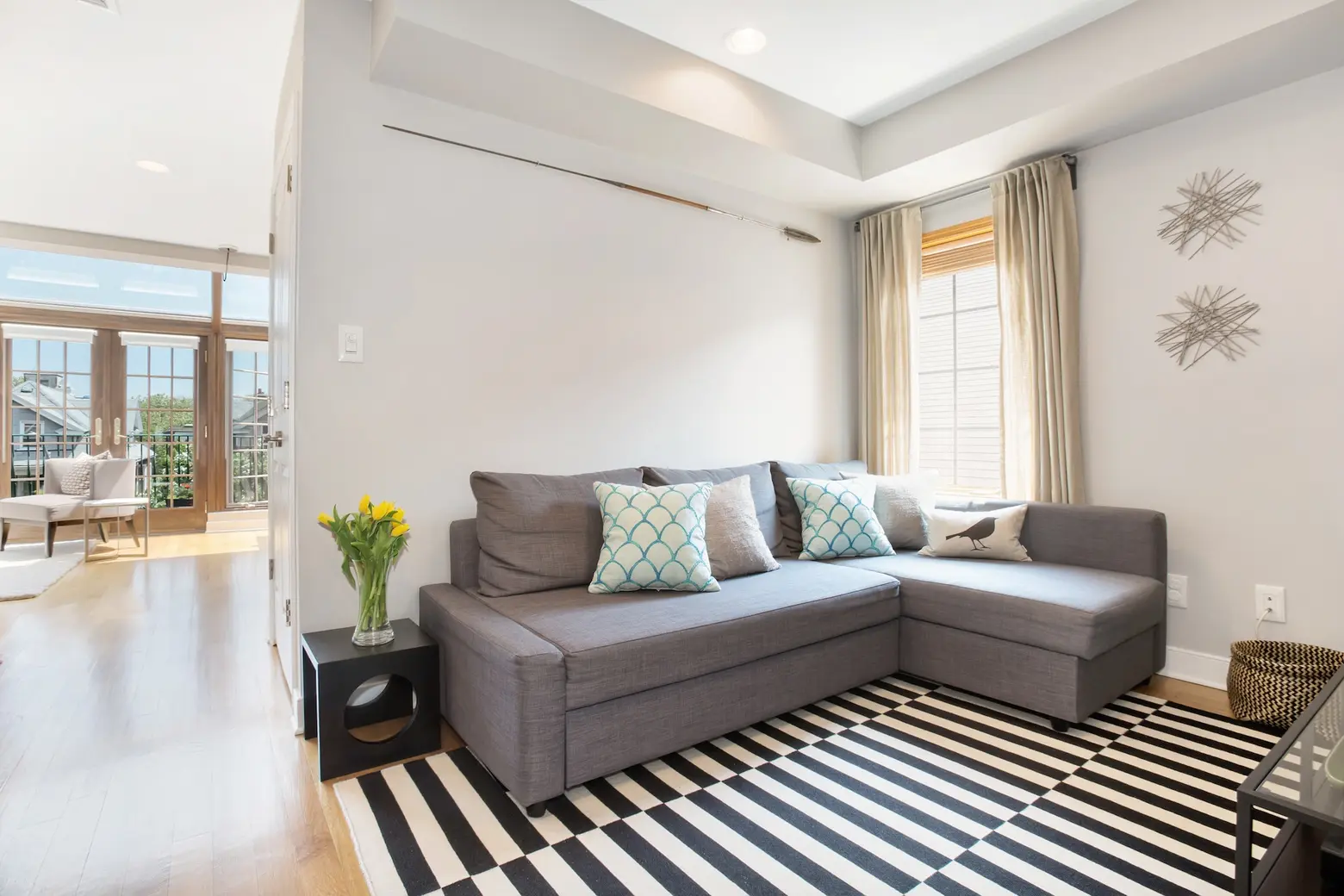 The den, located right in the middle of the apartment, looks a bit more traditional than the glassy dining room. The listing suggests that this could also be converted into a third bedroom for the now two-bedroom, two-bathroom pad.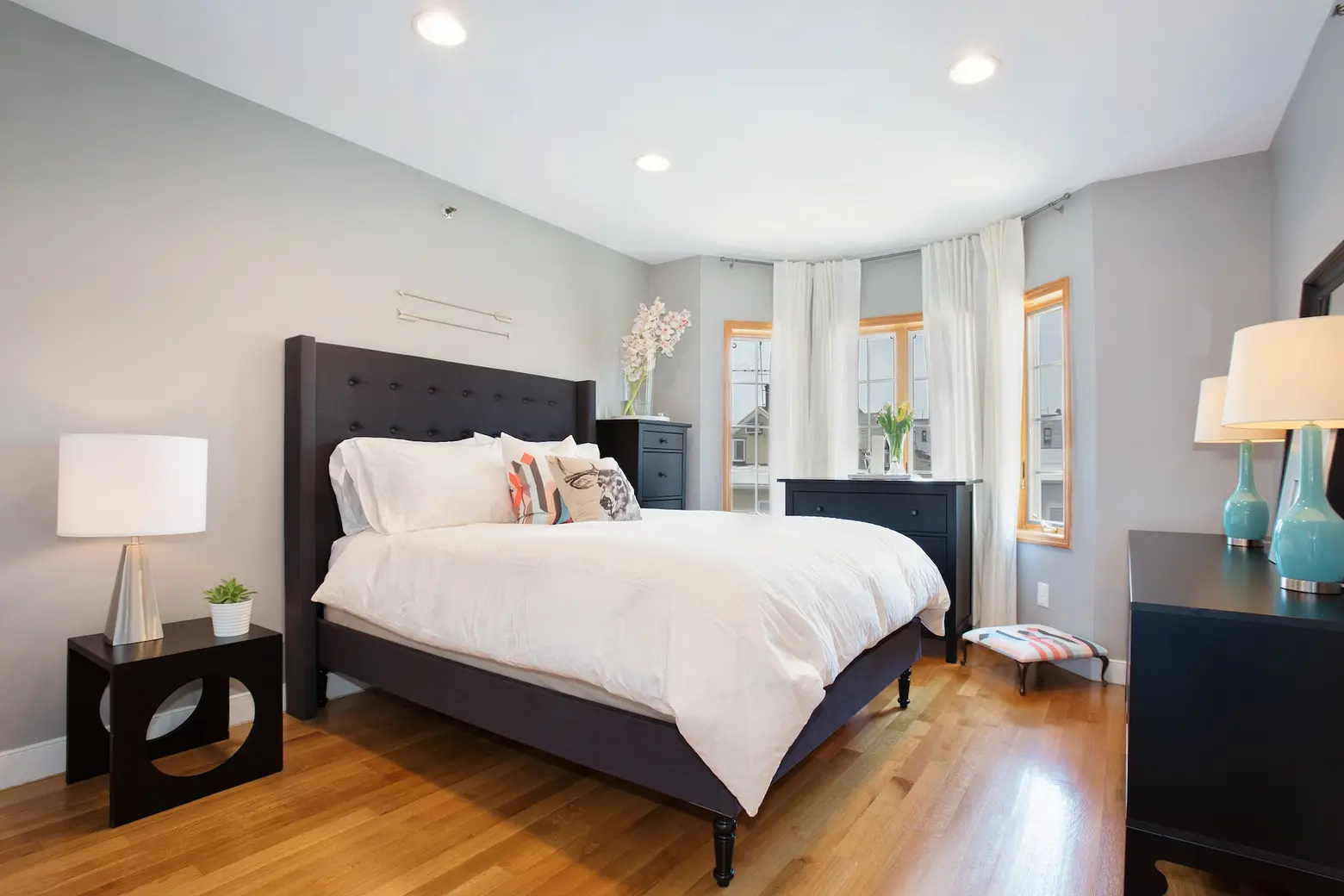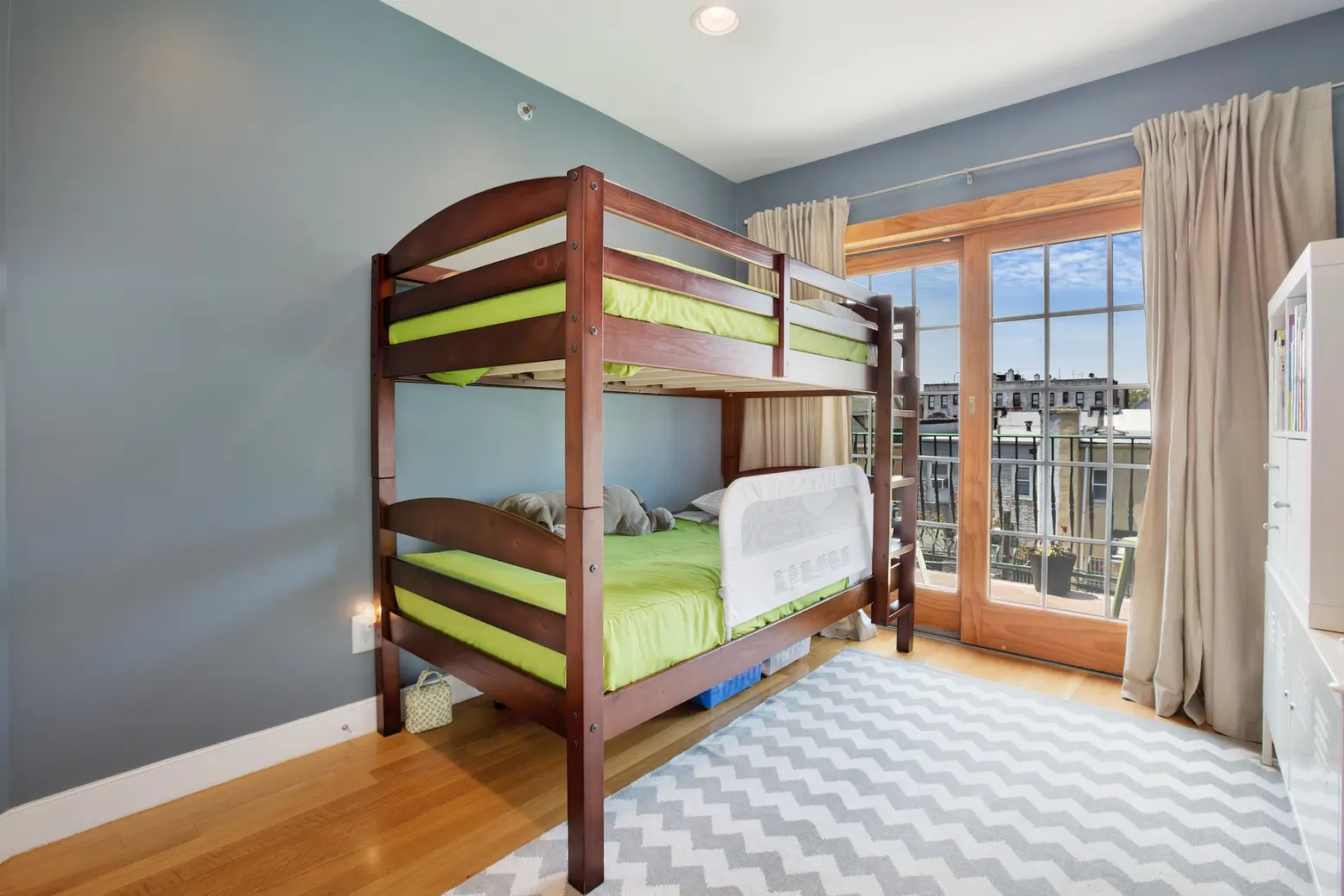 There's still more sunshine to be had at this apartment. The master bedroom is dominated by three bay windows. And the second bedroom, which looks like the perfect kids room, boasts the apartment's second balcony. This one faces wast and gets plenty of afternoon sun, while the living room balcony catches the morning light. This is almost as good as going to the beach!
[Listing: 734 East 5th Street, #4L by Lisa Kobiolke with the Hoffman Team for Compass]
RELATED:
Photos courtesy of Compass