A look back at the City Hall Christmas tree lighting, a bygone NYC tradition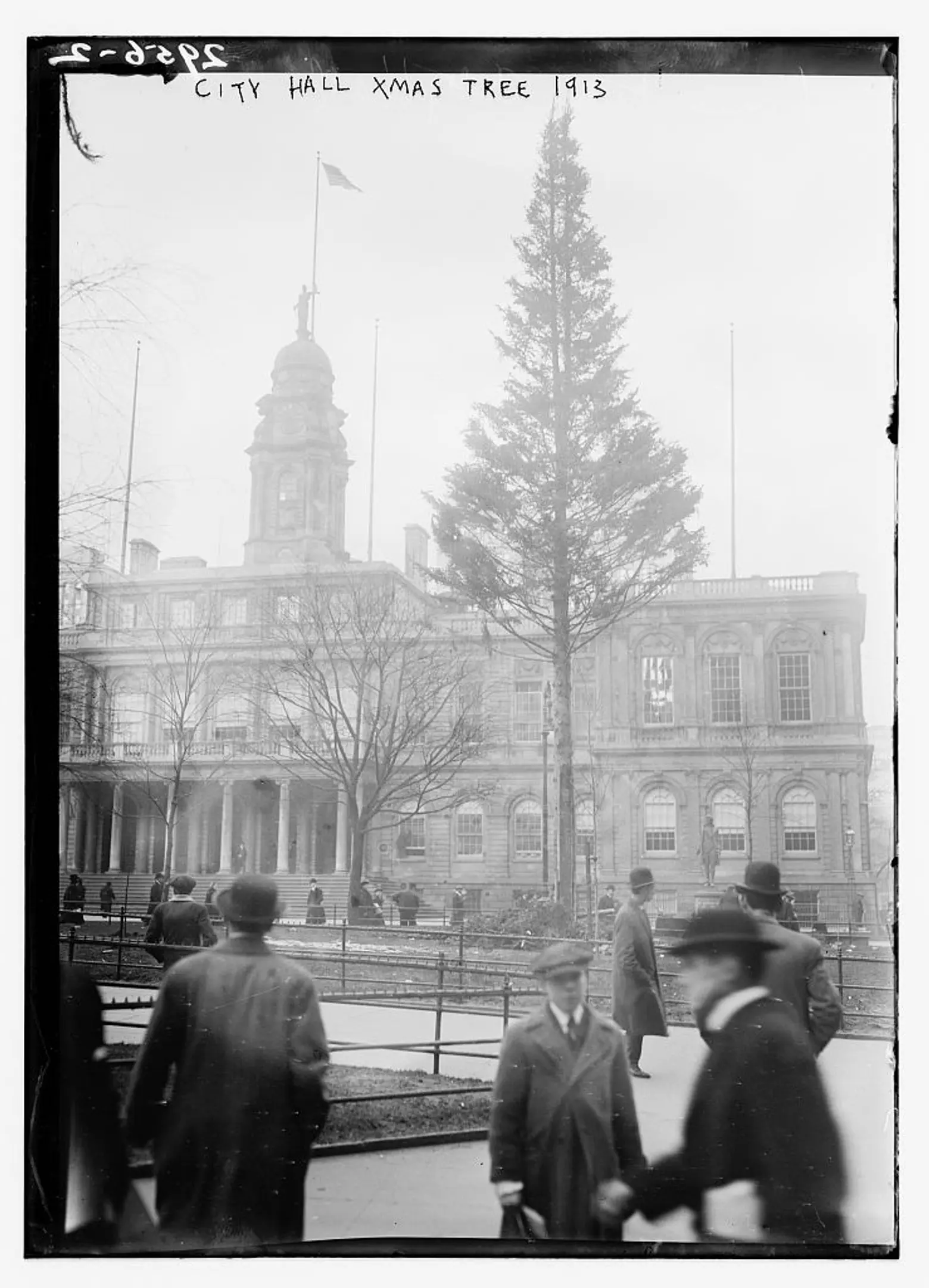 Image of the first Christmas tree in City Hall park in 1913; via Library of Congress
In 1912, the nation's first public Christmas tree went up in Madison Square Park and sparked a new trend that would soon spread to parks across the city and beyond. The following year, acting Mayor Ardolph Kline initiated a similar tradition when he asked a young boy to help him light a Christmas tree in City Hall Park. By 1934, tree lighting celebrations became a citywide effort, with the Parks Department putting up 14 fifty-foot Norway Spruce trees throughout the city. Mayor Fiorello H. LaGuardia dedicated the trees from City Hall Park and broadcasted the ceremony to sites across the city.
For the 1934 event, according to NYC Parks, the department's own band opened the program, followed by a 75–person choir from the Concert Division of the Department of Public Welfare. The festivities were broadcast on WNYC and also "carried on other stations as far west as Missouri." With each passing year, the celebrations grew, and by 1939, 22 trees were "lit simultaneously throughout the city by one of Mayor La Guardia's children, at the flip of a switch, thanks to a scheme developed by the Parks Department." A recording of the ceremony that year has been archived by WNYC and you can listen to the full audio here. Broadcast from the steps of City Hall, it features performances by the Police Department Glee Club and the Sacred Heart Boys Choir.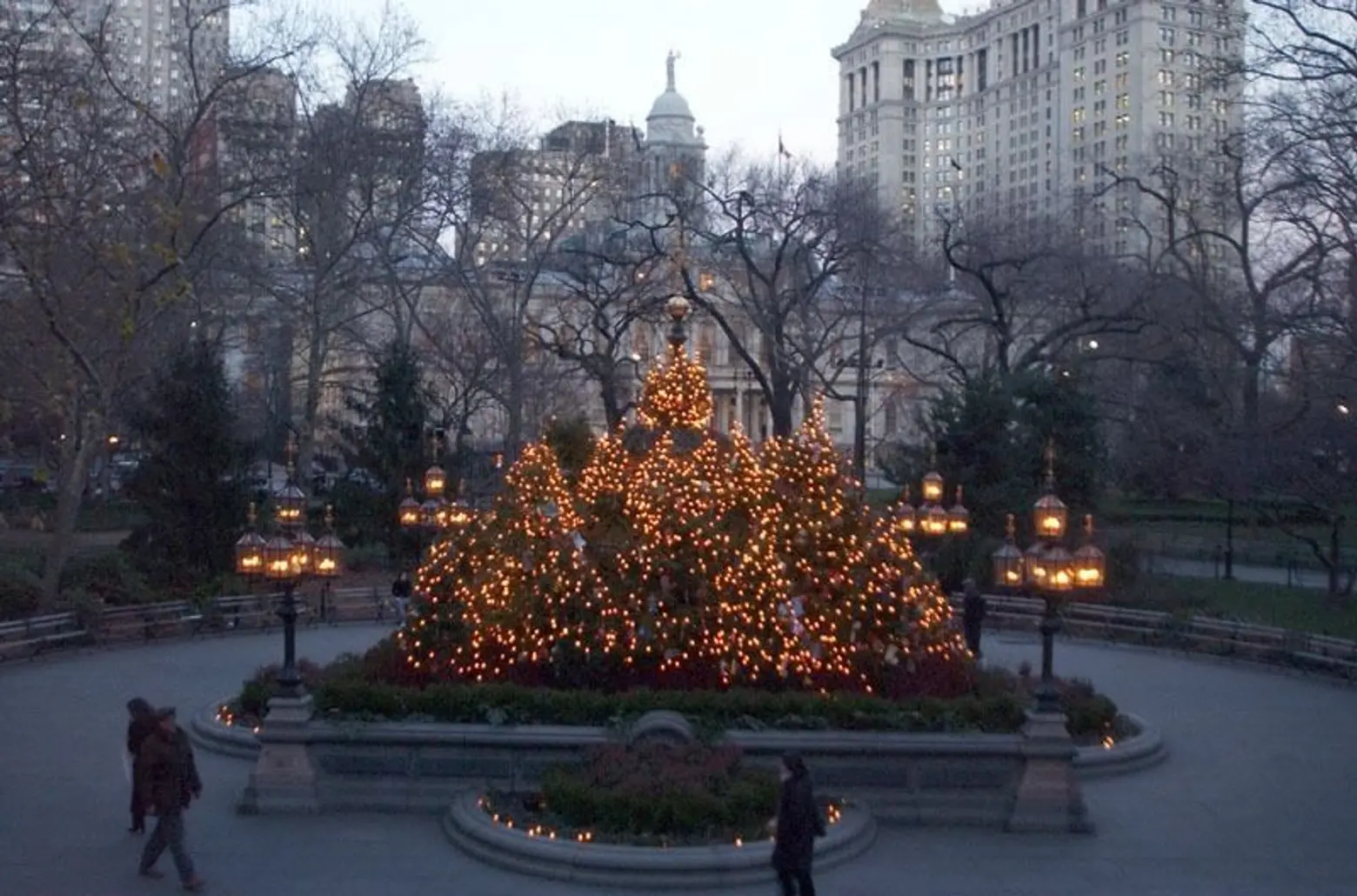 Christmas tree assemblage in City Hall Park's Jacob Wrey Mould Fountain in 2008; courtesy of NYC Parks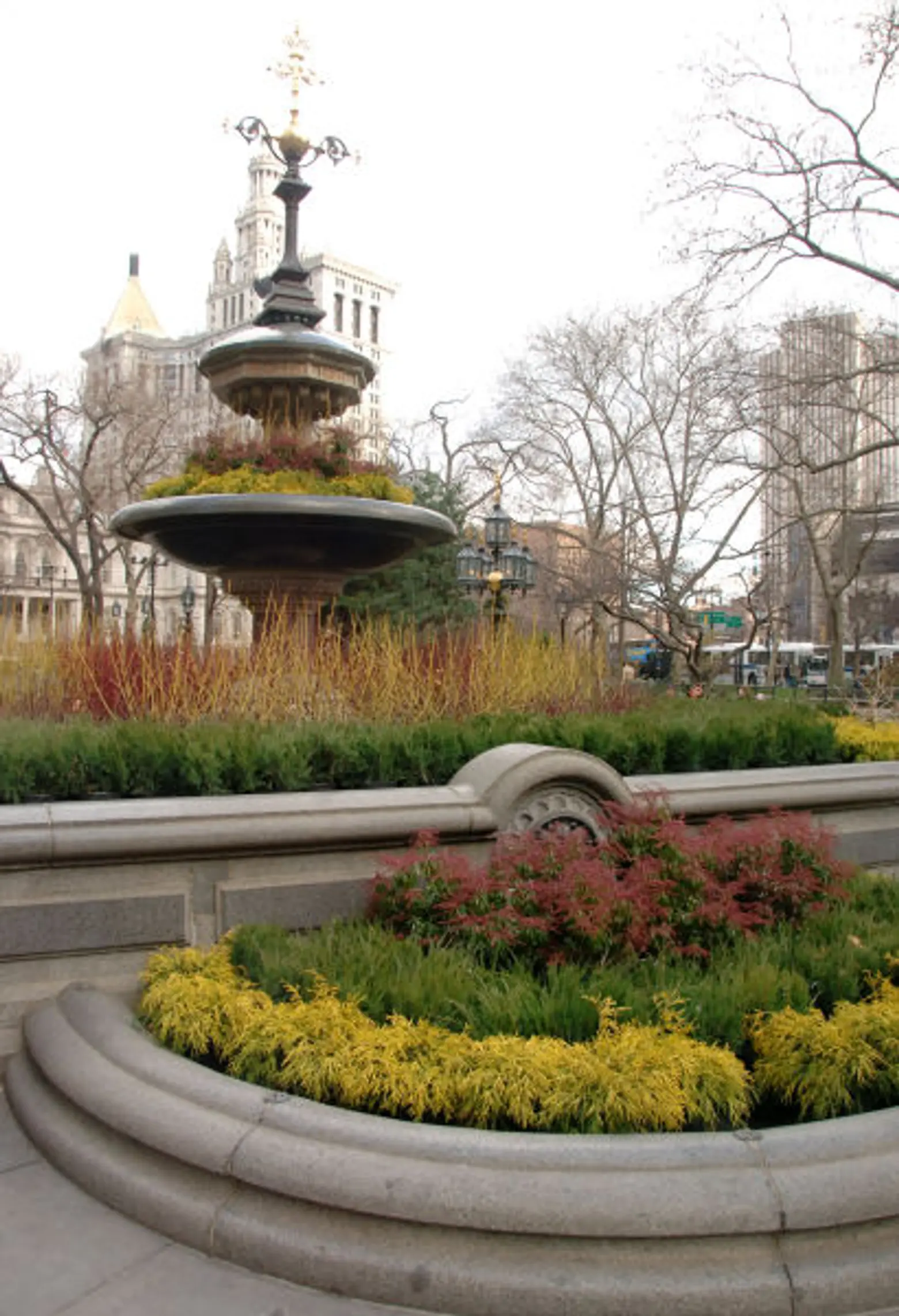 Image courtesy of NYC Parks
The Christmas tree tradition in City Hall Park continued until recently. Each year the Jacob Wrey Mould Fountain would be drained and filled with an assemblage of light-strung trees and winter shrubs, decorated with ornaments made by local students and children participating in free after school programs at the Parks Department's Recreation Centers. Nowadays the fountain still features a display of winter plants, but it's not quite the center of festivities it once was.
RELATED: