A 19th Century Candy Store and WWI Fighter Plane Liven Up a Financial District Office Building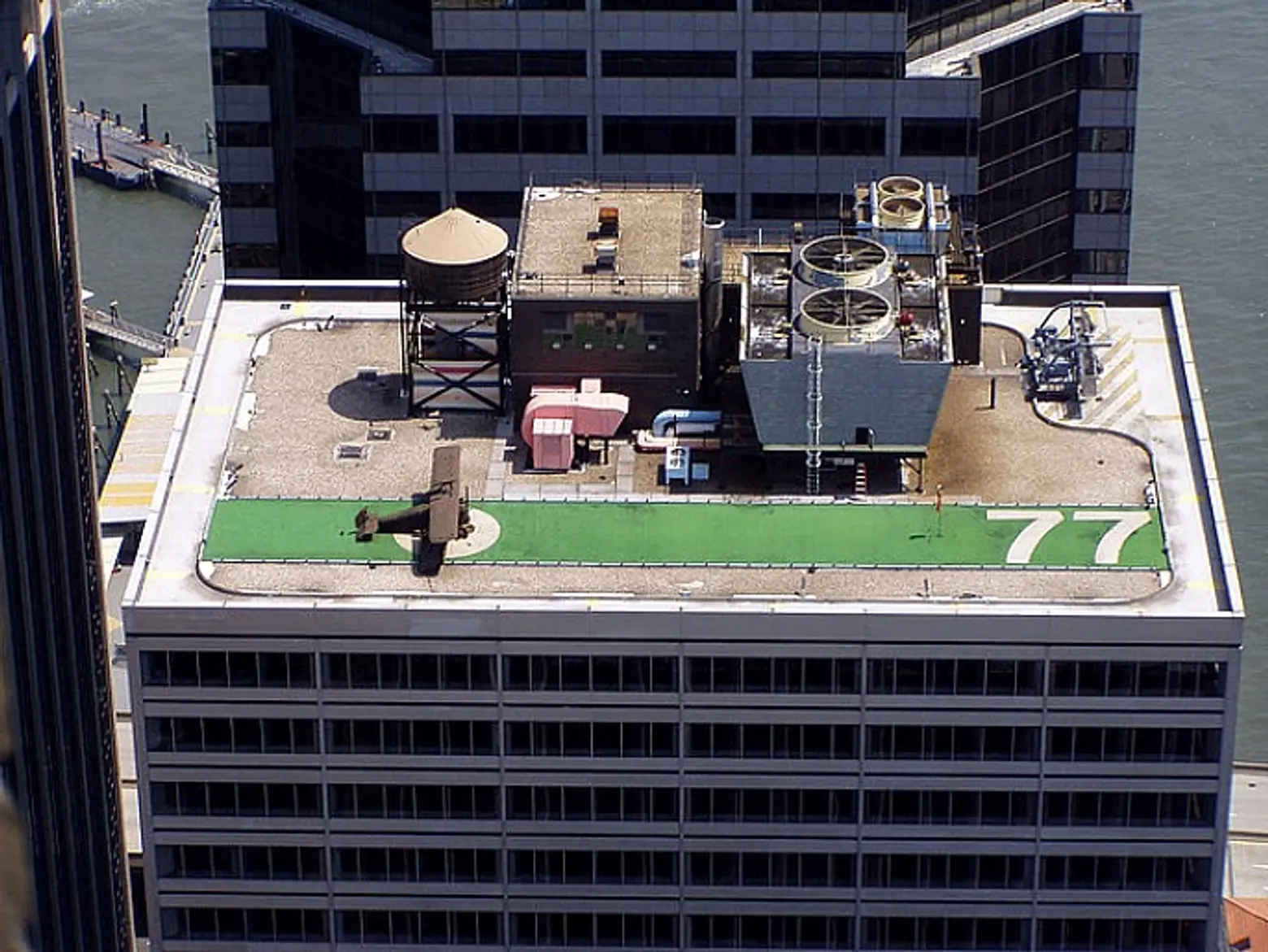 Take a step back in time at 77 Water Street, a 26-story office tower designed by Emery Roth & Sons and built by the William Kaufman Organization. The Financial District building features a WWI fighter plane on its roof and a turn-of-the-century penny candy store in its lobby. Thinking that this tower looks too modern for these curiosities? You're right; it was erected in 1970.
The William Kaufman Organization wanted to humanize the building and make workers forget they were in an office tower, and to accomplish this they had historic replicas of the plane and candy shop installed. They also added a variety of public art projects throughout the plaza and lobby.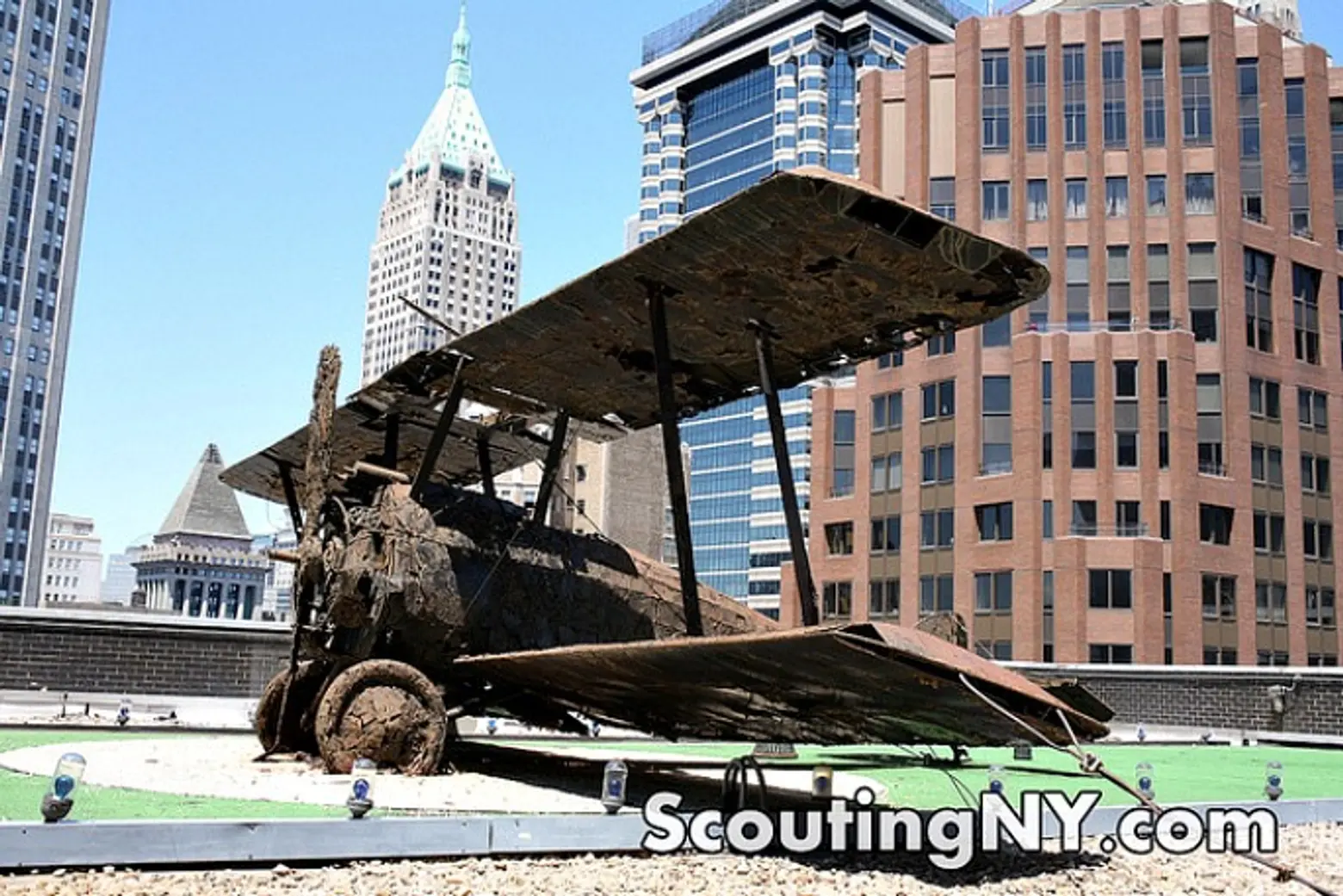 Image © Scouting New York
The rooftop fighter plane is a replica of a 1916 British Sopwith Camel, designed by Rudolph de Harak and constructed by sculptor William Tarr. It was assembled on the street in 1969 and then lifted the 26 stories to the roof by crane. It sits on an Astroturf runway with landing lights and a wind sock. The Kaufman Organization thought it would be a much more pleasant sight than air conditioning equipment for taller neighboring buildings to look down on.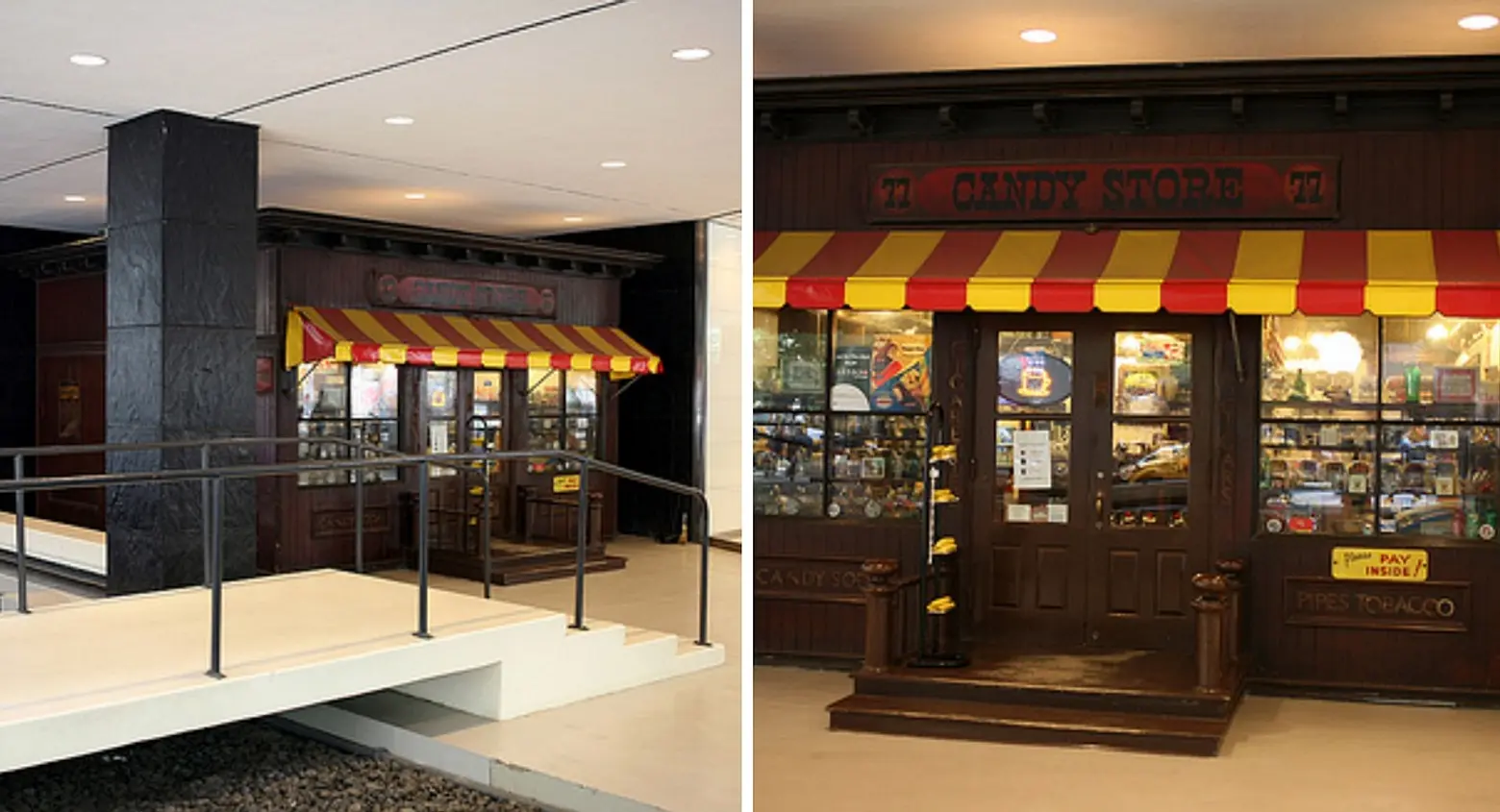 Images © Scouting New York
Also a reproduction, the penny candy store is a fully functioning convenience store today (though we're guessing there's nothing to buy for one cent). The nostalgic shop features signs for actual old-time brands on its exterior, as well as a striped awning.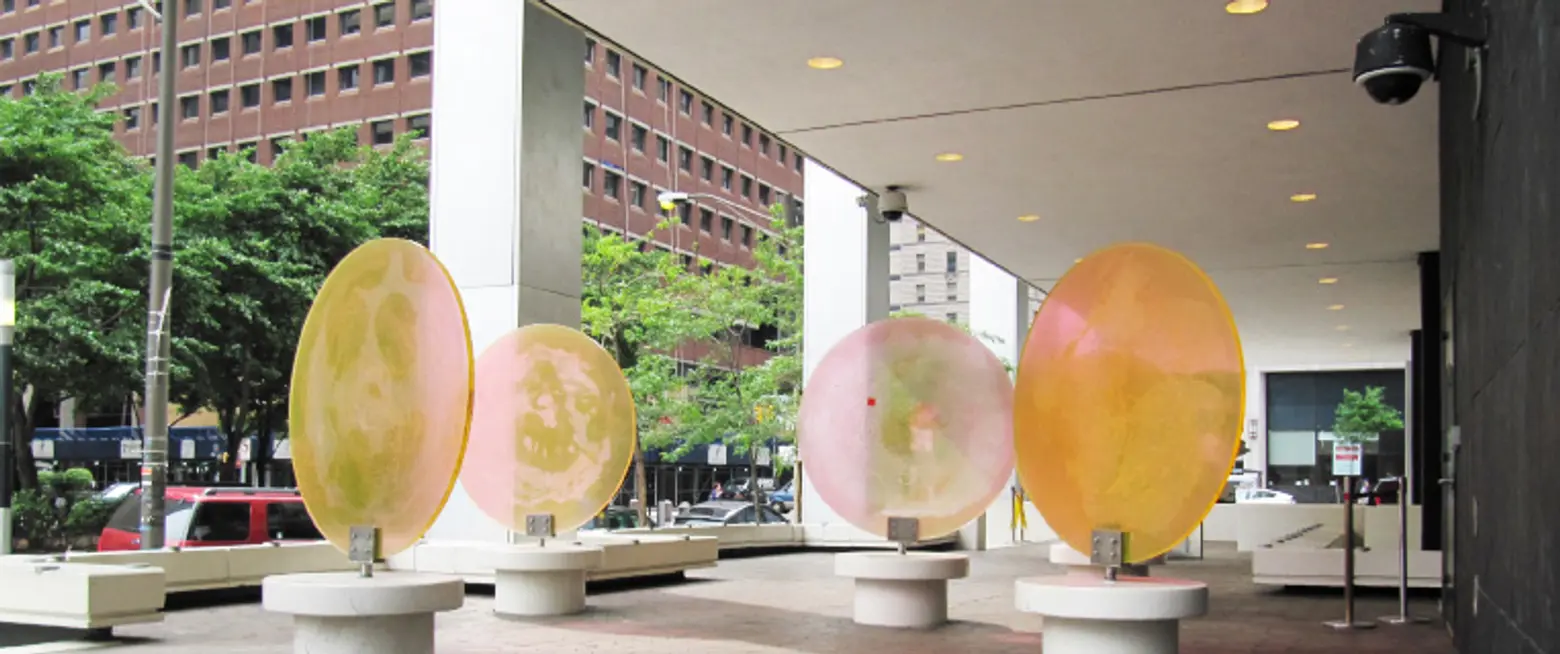 "Month of June" by George Adamy courtesy of 77 Water Street
In addition to the two quirky replicas, 77 Water Street offers its tenants several displays of public art, including: "Herring-Like Fishes Swimming Upstream" by Pamela Waters, a school of metal fish sitting on a bed of river rocks; "Rejected Skin," another sculpture by William Tarr; and "Month of June" by George Adamy, a series of playful plaza benches. The building also incorporates natural elements like honey locust trees, streams, and foot bridges. Now, how to convince the boss to make a move to 77 Water…
[Via Scouting New York]
Leading image © Phil Hollenback; Photo of 77 Water Street exterior via New York Architecture