28 middle-income units available at new West Bronx rental, from $1,650/month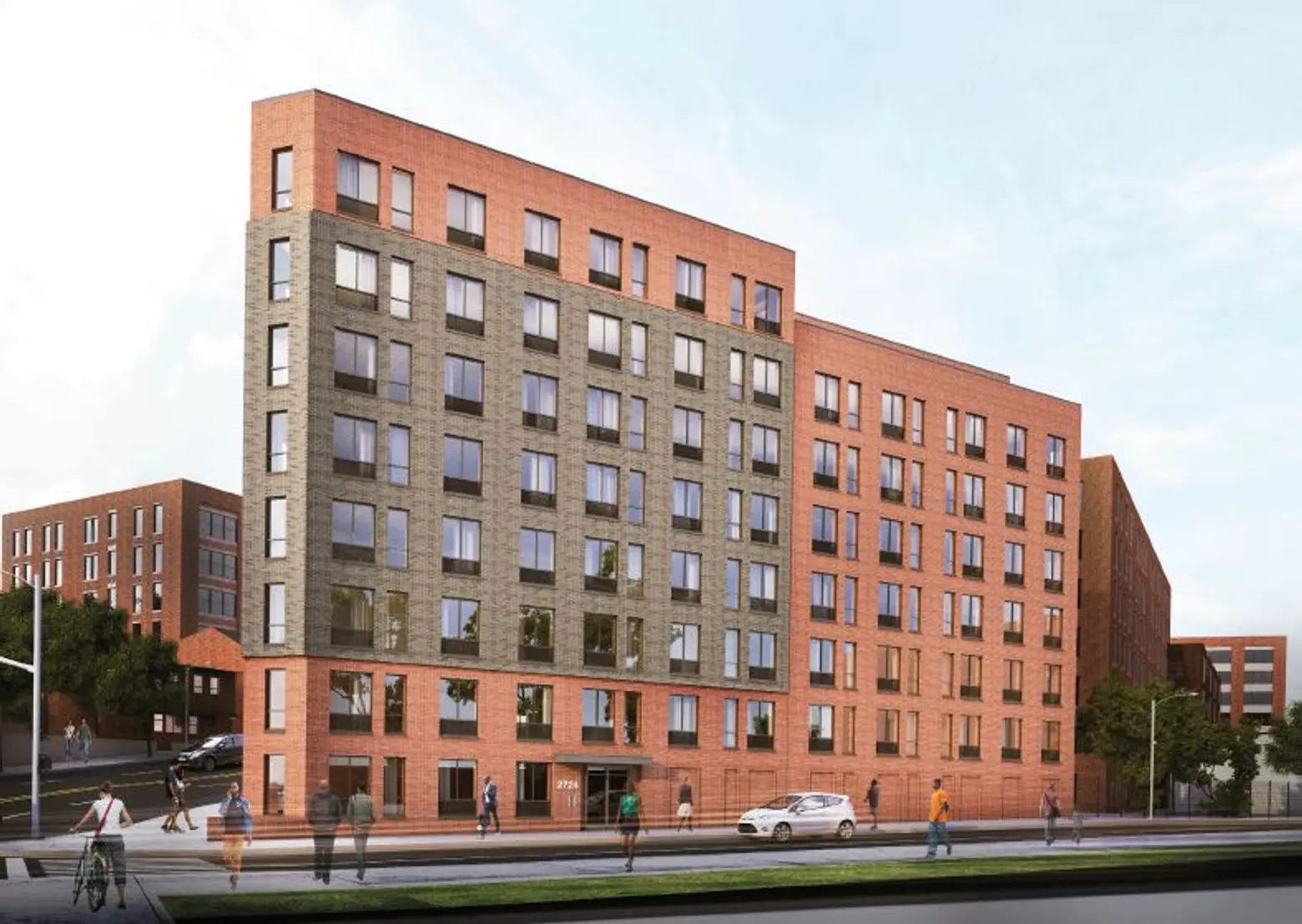 Courtesy of NYC Department of Housing Preservation & Development
A housing lottery launched this week for 28 apartments in the Bronx set aside for middle-income New Yorkers. The seven-story building, located at 2724 Heath Avenue in the University Heights neighborhood, provides residents with a shared laundry room, gym, and fitness center. New Yorkers earning 120 percent of the area median income (AMI), or between $56,572 and $154,680 annually, can apply for the available units, which include $1,650/month studios, $1,750/month one-bedrooms, and $2,000/month two-bedrooms.
Developed by Stagg Group with a design by Marin Architects, the 2724 Heath Avenue Apartments contains 64 residences across roughly 41,784 square feet. The building includes a number of enclosed parking spaces. Units boast high-end, energy-efficient kitchen appliances, according to the lottery advertisement.
Located between West 193rd Street and West Kingsbridge Road on the edge of University Heights and Kingsbridge Heights, the residential building sits between the Harlem River and Jerome Park Reservoir. The nearest transit options include the 1 train at Marble Hill-225th Street Station and the 4 train at Kingsbridge Road.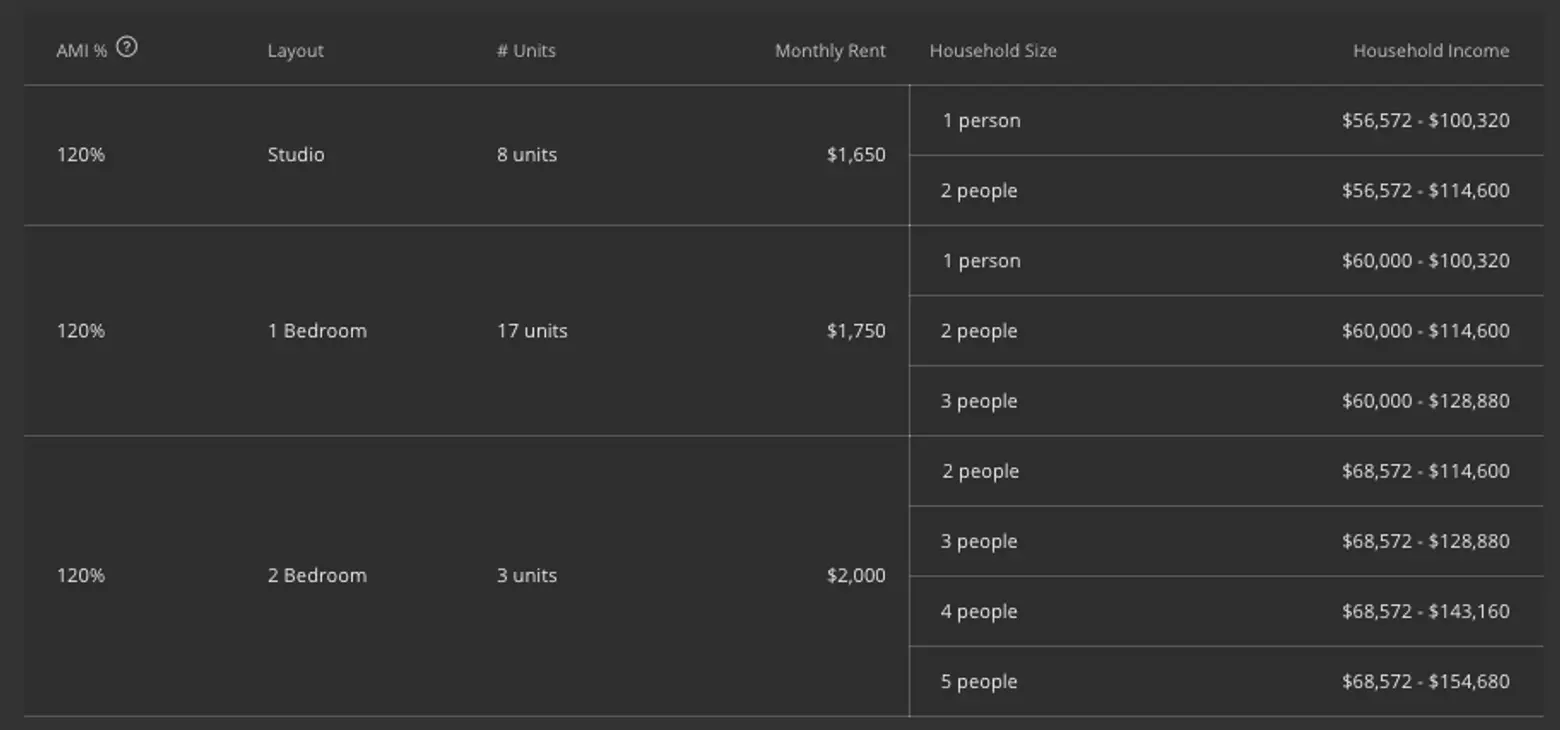 Qualifying New Yorkers can apply for the affordable units until June 11, 2021. Complete details on how to apply are available here. Questions regarding this offer must be referred to NYC's Housing Connect department by dialing 311.
If you don't qualify for the housing lotteries mentioned, visit CityRealty.com's no-fee rentals page for other apartment deals in the city.
RELATED: