16 middle-income apartments up for grabs at luxury rental near Grand Central, from $1,949/month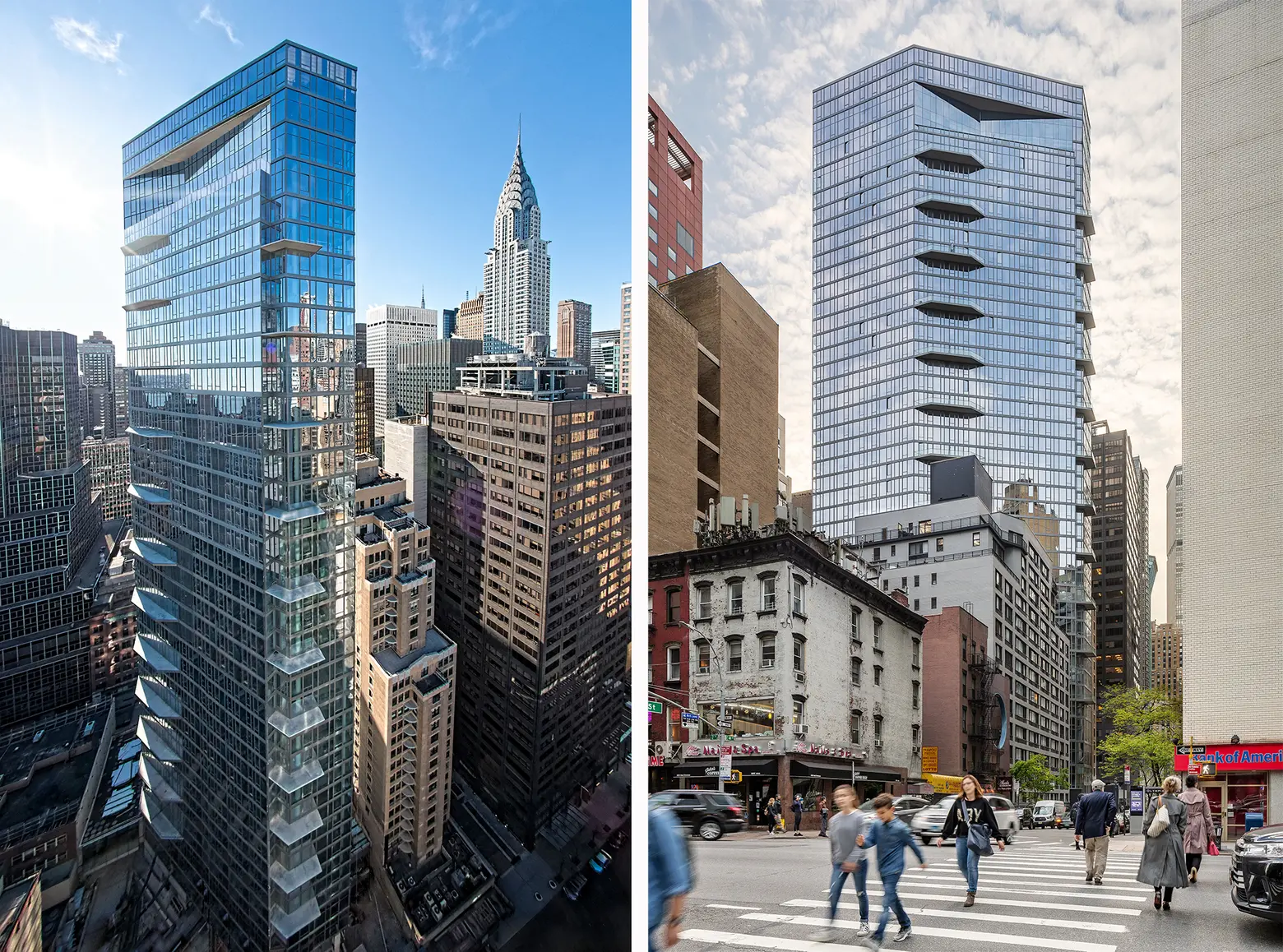 Photos: Left by Noble Construction Group; Right by Lester Ali
Twenty percent of the 429 apartments at 222 East 44th Street is reserved as affordable housing. Two-and-a-half years ago, a lottery opened for 109 units for those earning 40, 60, and 130 percent of the area median income, and it looks like some of those on the higher end of the spectrum are newly available, as another lottery is open for 16 middle-income units. The glass tower in Midtown East was designed by Handel Architects and is a quick walk to Grand Central, the UN, and Midtown. Plus, it's got a ton of great amenities.
The long list of amenities includes an indoor pool, sauna, indoor basketball and squash court, fitness center, golf simulator, 41st lounge and dining room, outdoor deck with barbecues, screening room, tech lounge, children's playroom, dog washroom, bike room, tenant storage, and a laundry room. Units have washers/dryers. The torqued shape of the tower was designed to provide the best views, including those of the East River and Chrysler Building.
Qualifying New Yorkers can apply for the affordable units at 222 East 44th Street until October 23, 2020. Complete details on how to apply are available here (pdf). Questions regarding this offer must be referred to NYC's Housing Connect department by dialing 311.
If you don't qualify for the housing lotteries mentioned, visit CityRealty.com's no-fee rentals page for other apartment deals in the city. And find market-rate listings for 222 East 44th Street here.
RELATED: