$13M Madison Avenue Condo Will Have One of the City's Largest Private Pools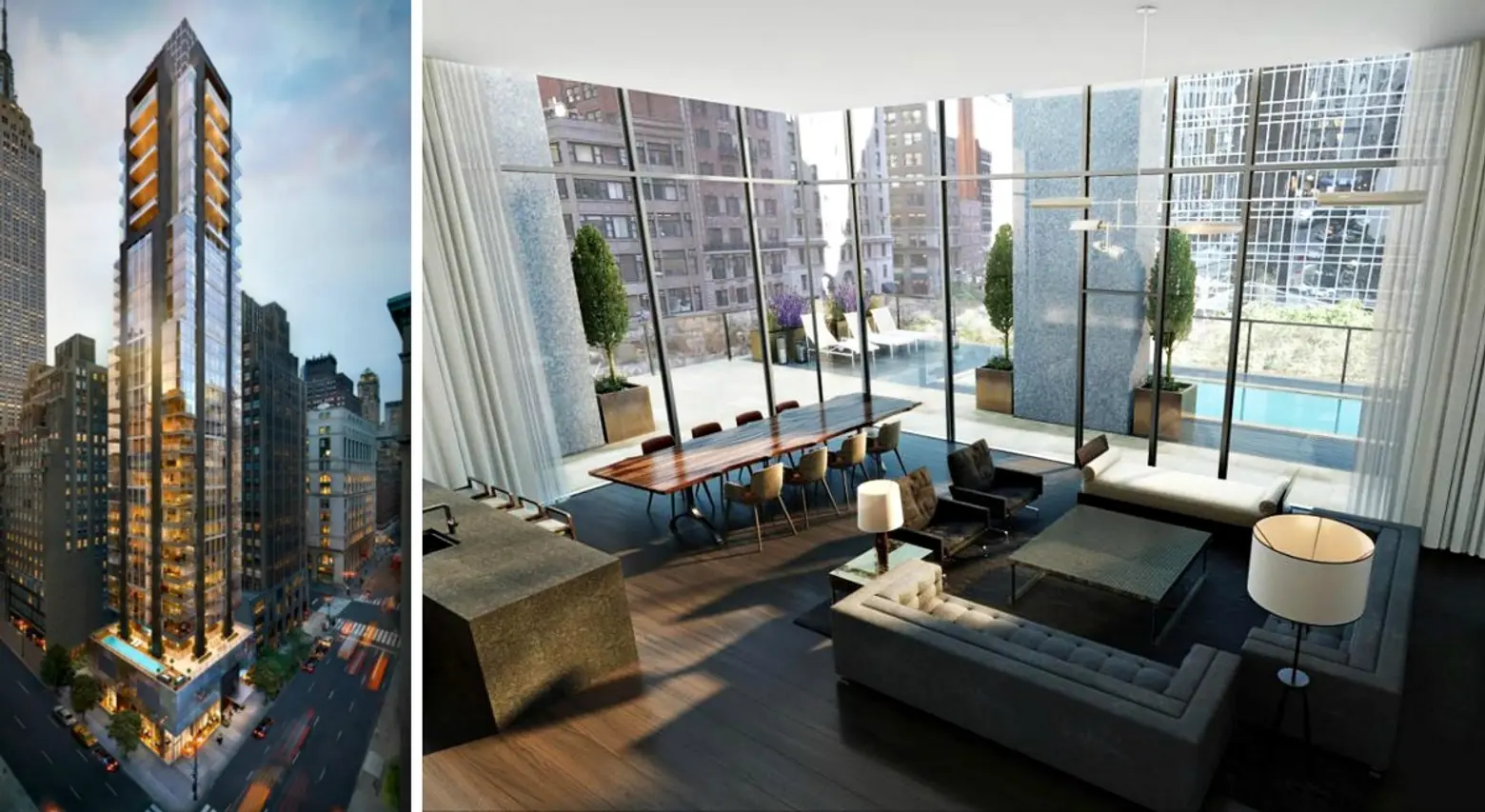 Now that $1 million parking spots are the new norm and luxury apartment buildings are all but expected to offer outrageous amenities like vitamin C-infused showers, pet spas, and bowling alleys, developers have to get creative with their over-the-top offerings. So, how about a private swimming pool one-third the length of an Olympic pool?
According to the Daily News, that's exactly what's up for grabs at newcomer 172 Madison Avenue. "It's the Pacific Ocean compared to the wading pools in even the fanciest new condo buildings," says the paper, and that's certainly true considering it will be 50 feet long.
The pool will sit on a 3,000-square-foot patio of the full-third-floor unit of the 34-story tower. The apartment's interior is also 3,000 square feet and boasts four bedrooms, four baths, 18-foot ceilings, and a private elevator. The building is still under construction, and the unit is not officially listed, but we doubt developer Efraim Tessler would turn away any potential buyers.
Stay up to date on all the listings at 172 Madison on CityRealty.
[Via NYDN]
RELATED: