100 artists will open their studio doors at Industry City this month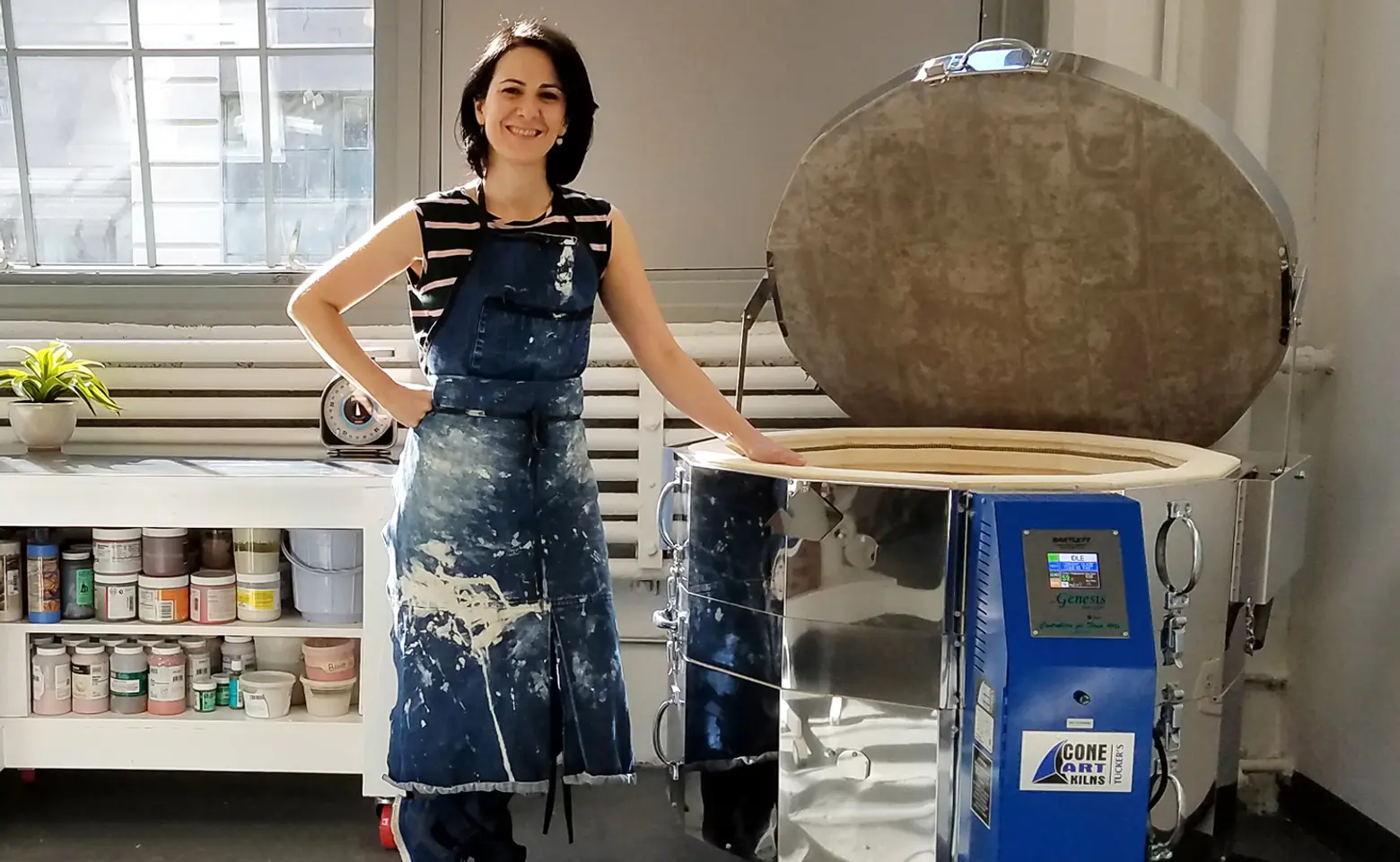 Image of Micol Hernandez in her ceramics studio; image courtesy of Industry City Open Studios
Understanding an artist's process can really expand the extent to which we understand and appreciate art, and getting the chance to spend some time with an artist in their studio is the best way to do that. For the sixth year, one of the city's largest artist enclaves is opening its doors to the public next weekend for Industry City Open Studios, where visitors will see how artists shape their studio environments, take a closer look at finished pieces and maybe even glimpse some in-process work. More than 100 of the artists in the Sunset Park industrial complex will participate in the event, which is happening alongside the Industry City Design Festival by WantedDesign during the citywide NYCxDESIGN festivities.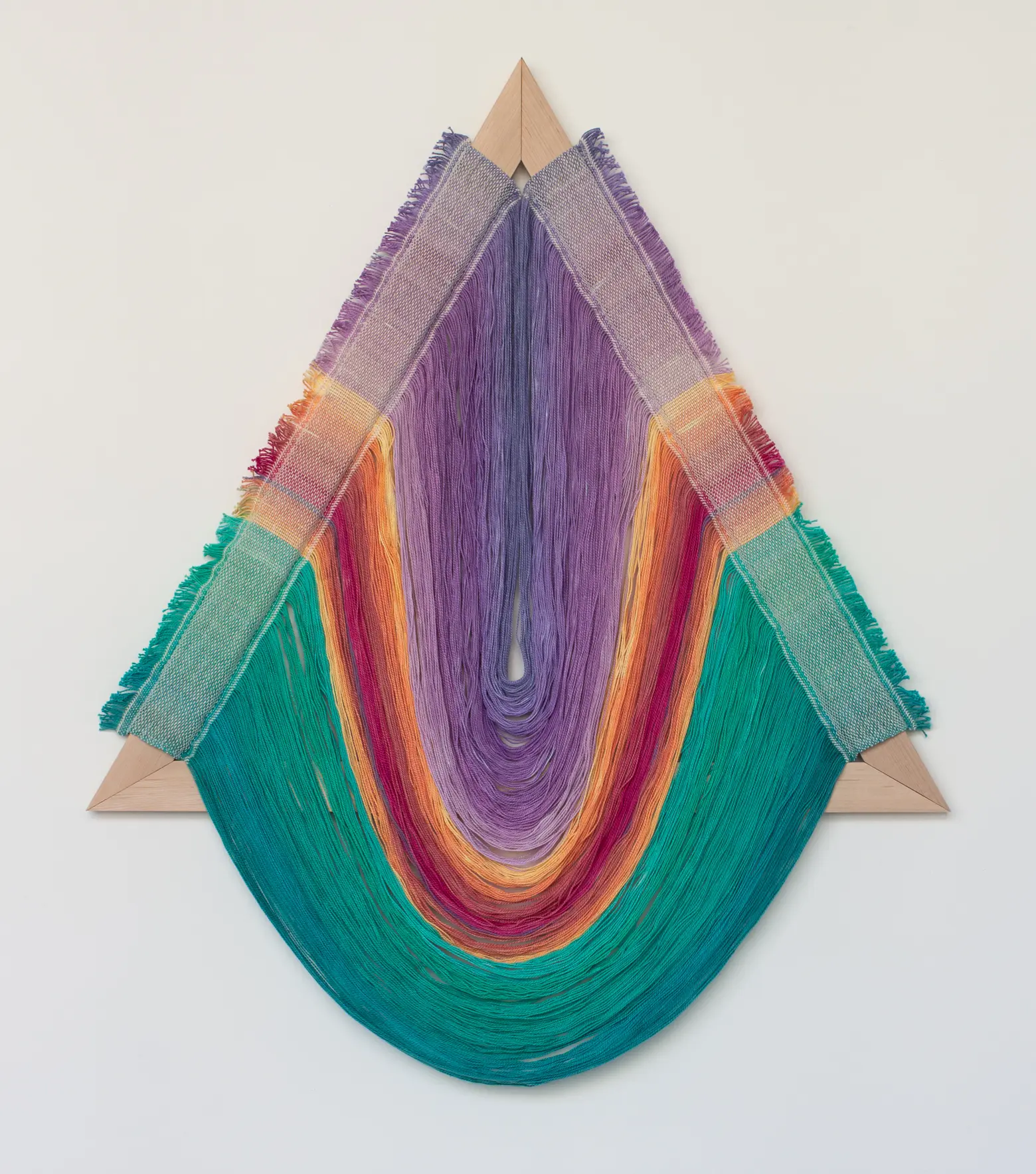 Collapsed Horizon by Tara Marchionna; image courtesy of Industry City Open Studios
"Industry City has been such a lively place to create—from the variety of artists and businesses to the community that's formed from it—the place hums with activity," said Tara Marchionna, a textile artist based out of Industry City. "I'm excited to show my work during Open Studios since it gives a rare opportunity to exhibit to the public. Most people have never seen a loom, so to demonstrate my process in person is invaluable."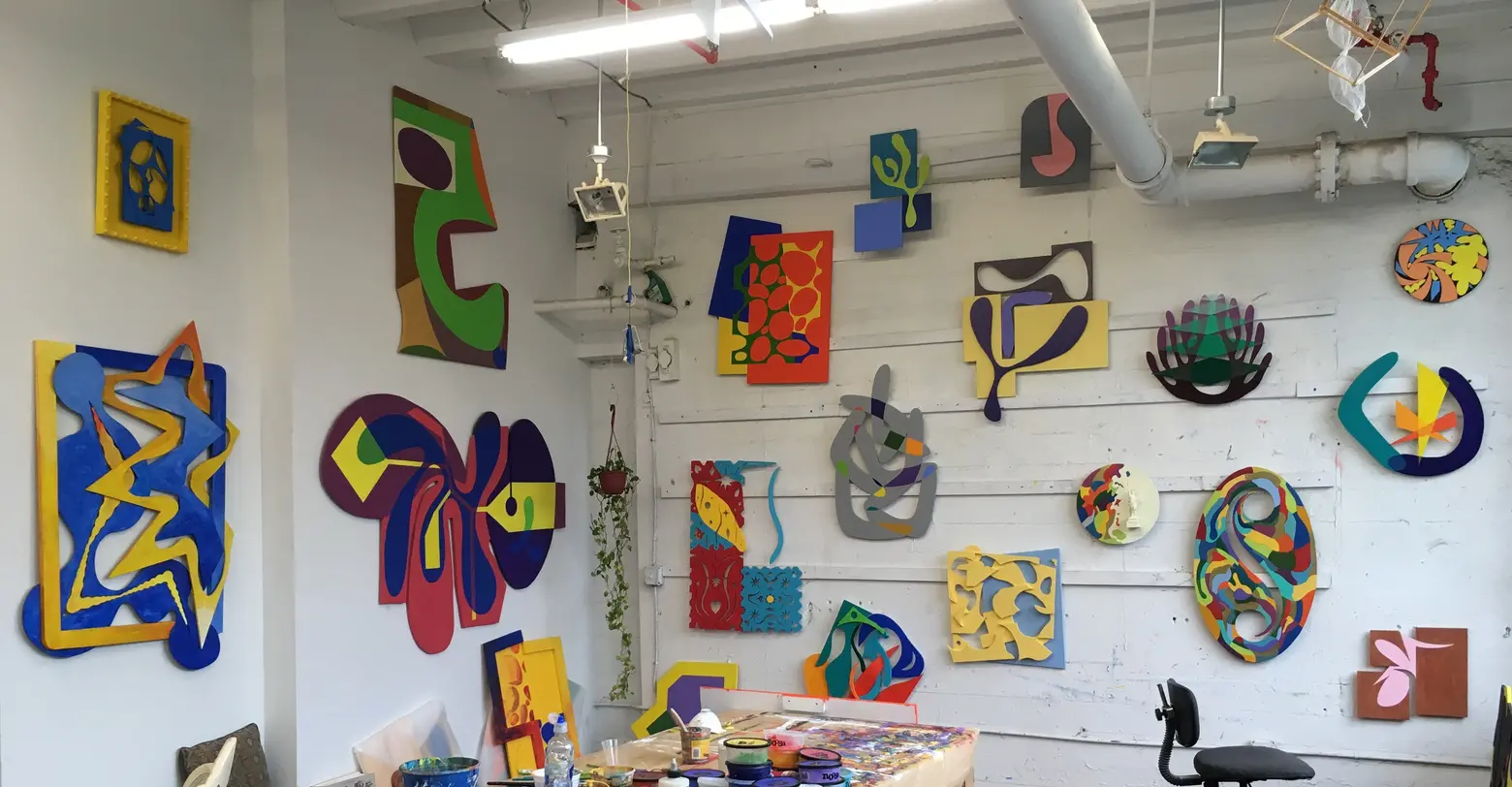 Inside Fred Bendheim's studio, where he makes colorful, shaped assemblages out of painted wood
We got a sneak peek at some of the open studios, including Fred Bendheim's and Micol Hernandez's, both pictured above, and Evergreene Architectural Arts' impressive mural studio, which 6sqft visited in 2017. Check out the full list of participating artists here.
The building will be open from 11:00 a.m. to 6:00 p.m. on both days and you'll receive a printed guide to help locate studios of interest.
RELATED: