$1.6M Washington Heights row house is on a hidden historic street across from Manhattan's oldest home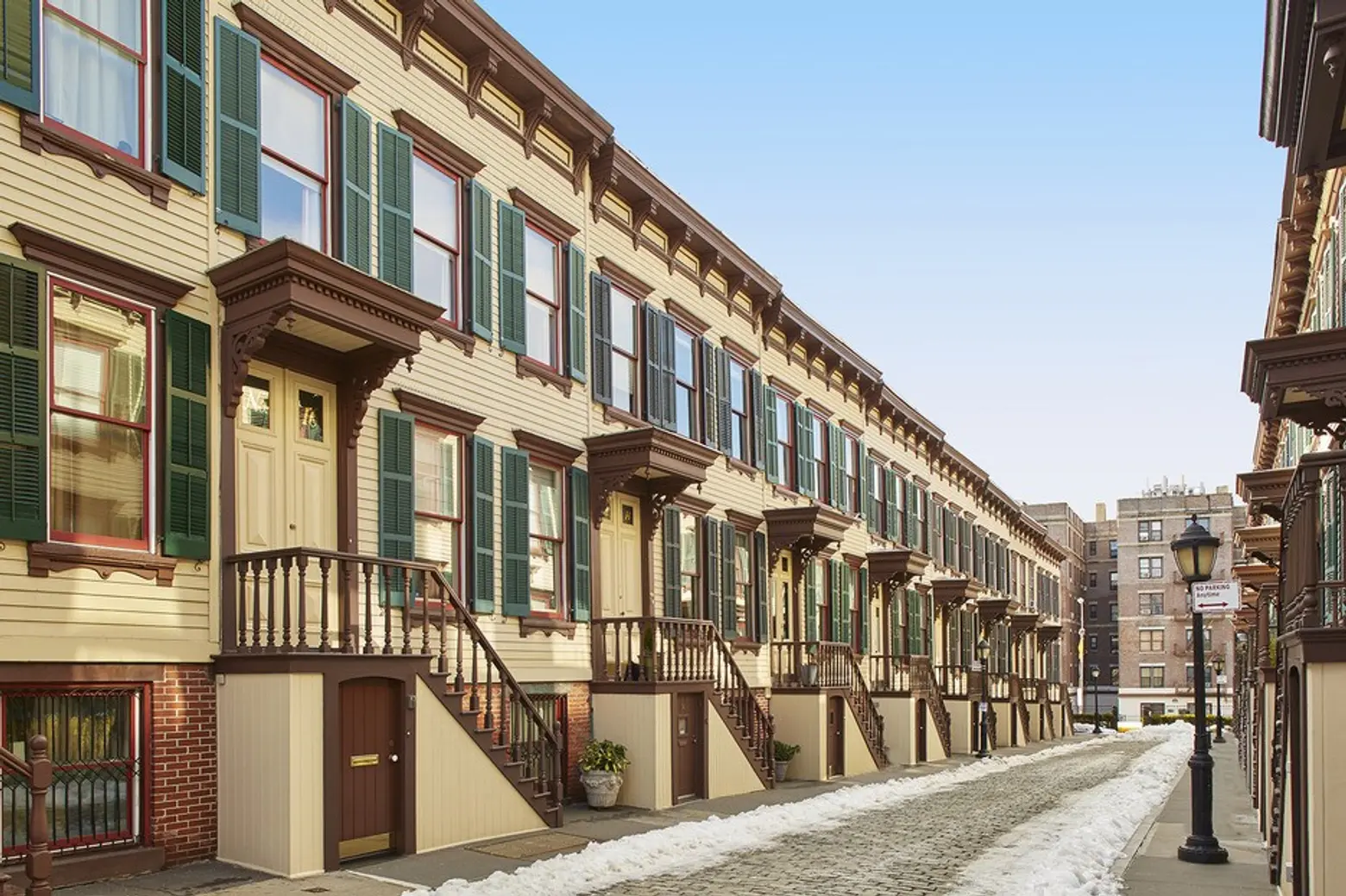 In the heart of the Jumel Terrace Historic District in Washington Heights, already known for the Morris Jumel Mansion, the oldest house in Manhattan, the quaint row houses of Sylvan Terrace are tucked away on one of the city's "secret" streets. The mansion is not only famous for being General George Washington's temporary headquarters during the Revolutionary War but for hosting dignitaries from John Adams and Thomas Jefferson to Aaron Burr and Alexander Hamilton; in more modern times, "Hamilton" fans may know it as being the spot where the musical's creator Lin-Manuel Miranda penned songs from the Broadway hit. The historic row of houses, built in the 1880s, was restored by the Landmarks Preservation Commission; 16 Sylvan Terrace was further renovated by its current owners and is now on the market for $1.625 million.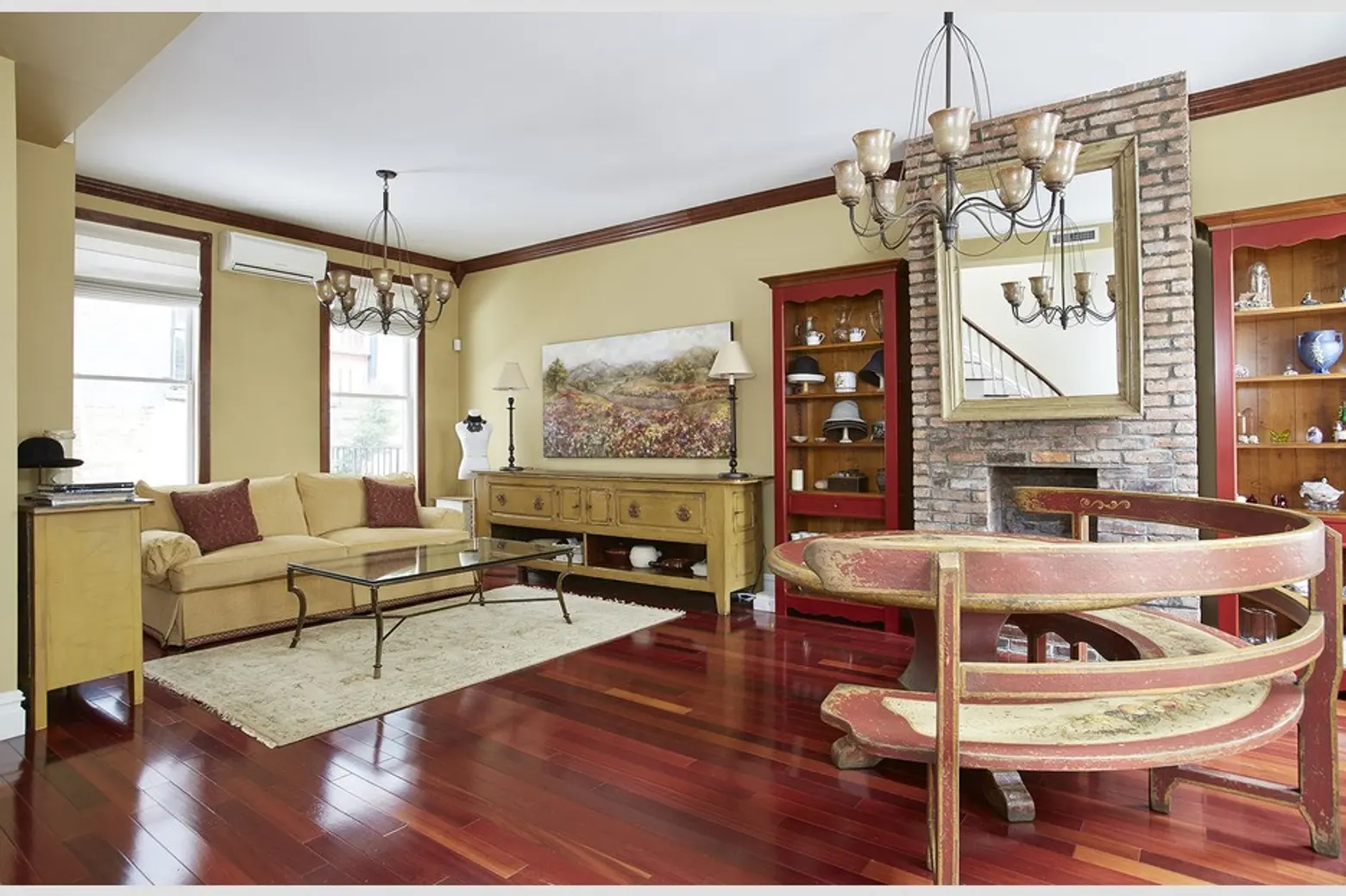 The row of identically-designed and painted homes occupies what was once the drive leading up to the Morris Jumel Mansion. Among them, this rarely-available row house has been renovated with painstaking attention to every detail. While it's only 1,425 square feet, there's plenty of room for comfortable living and entertaining–and you'll want to show off this piece of New York City history. Entering the home from the stoop, the first stop is a spacious parlor with Brazilian cherry wood floors, crown molding, custom antique chandeliers and double-height windows that overlook the other historic row houses on the street.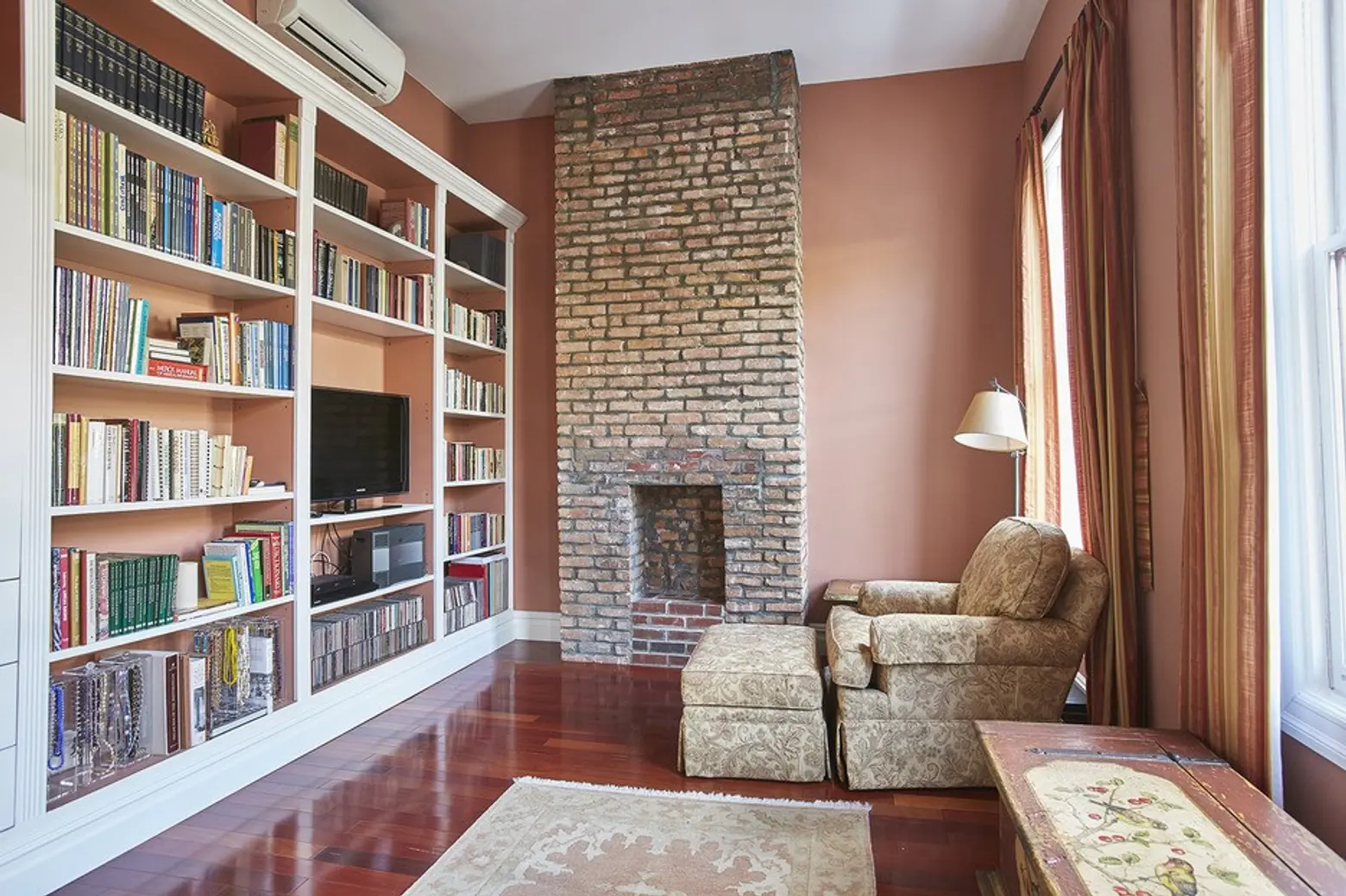 The home has both a great room and a grand living/dining room. A small outdoor space is perfect for planting and entertaining. There's a fireplace on each floor, zoned central A/C, radiant heat and lots of closet space.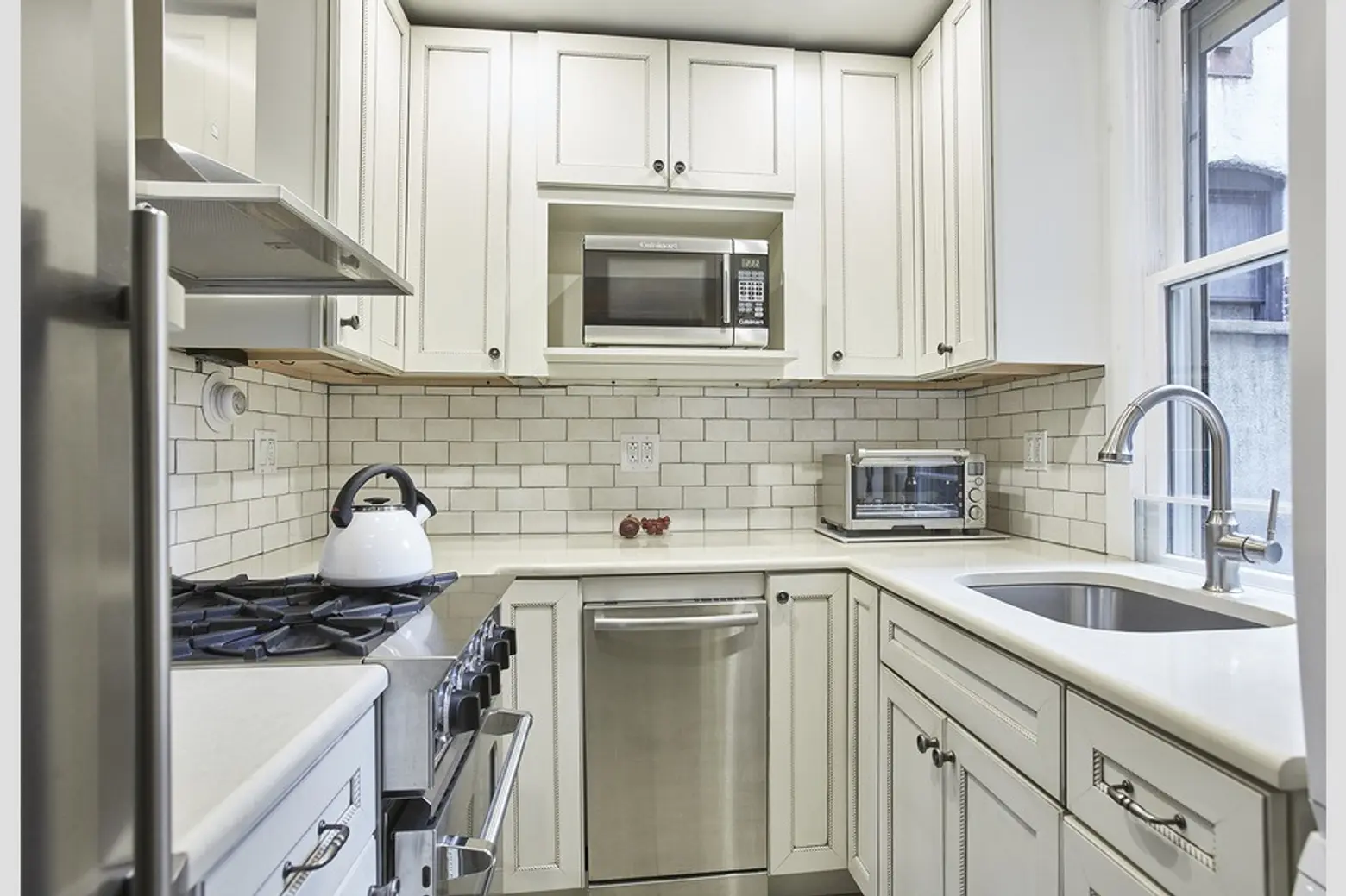 A thoroughly modern kitchen keeps things definitely un-historic (in a good way) with Caesarstone countertops, custom cabinets , top-of-the-line appliances and a stackable washer/dryer. The home's mechanical systems are either well-maintained or brand-new.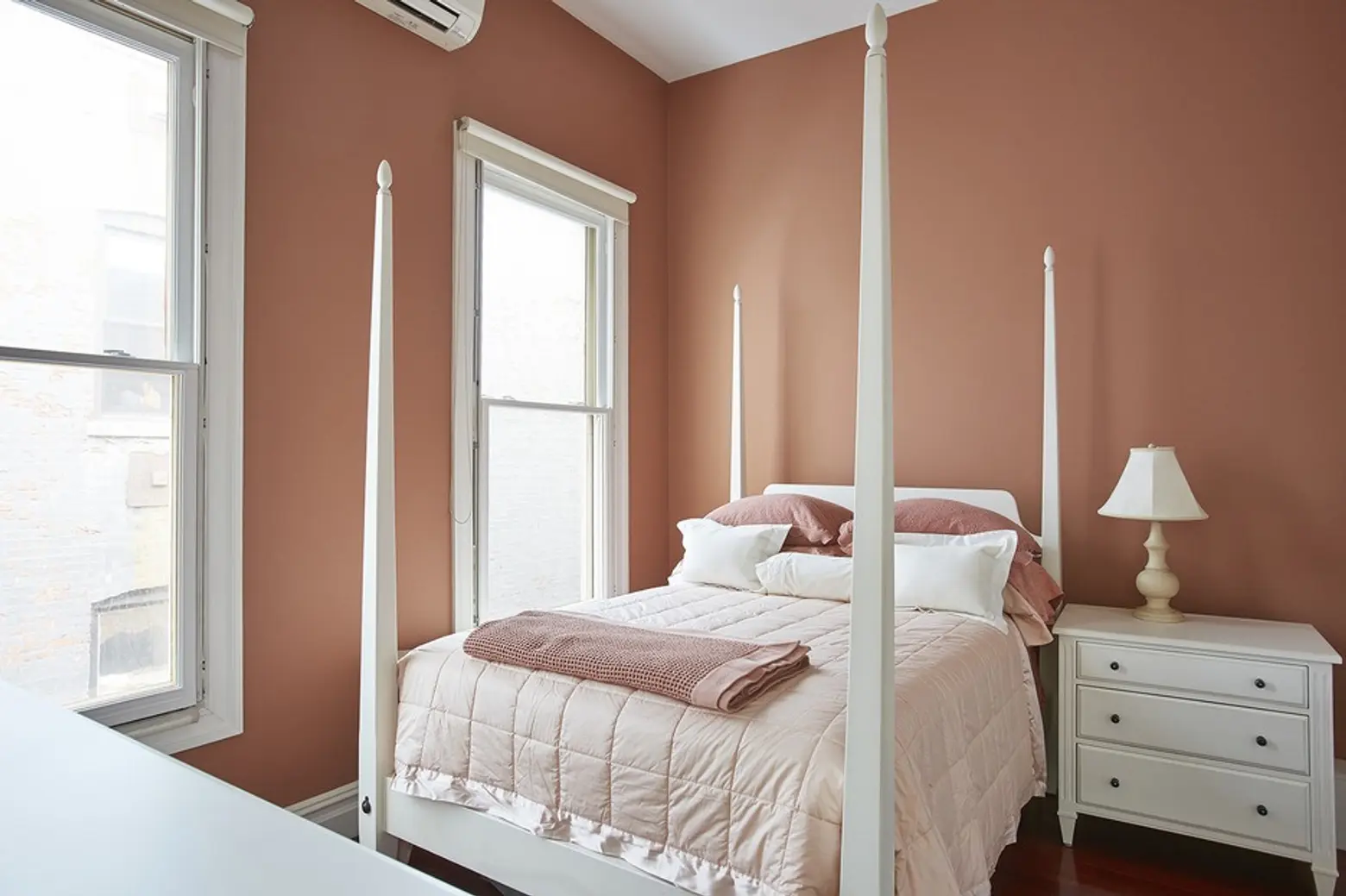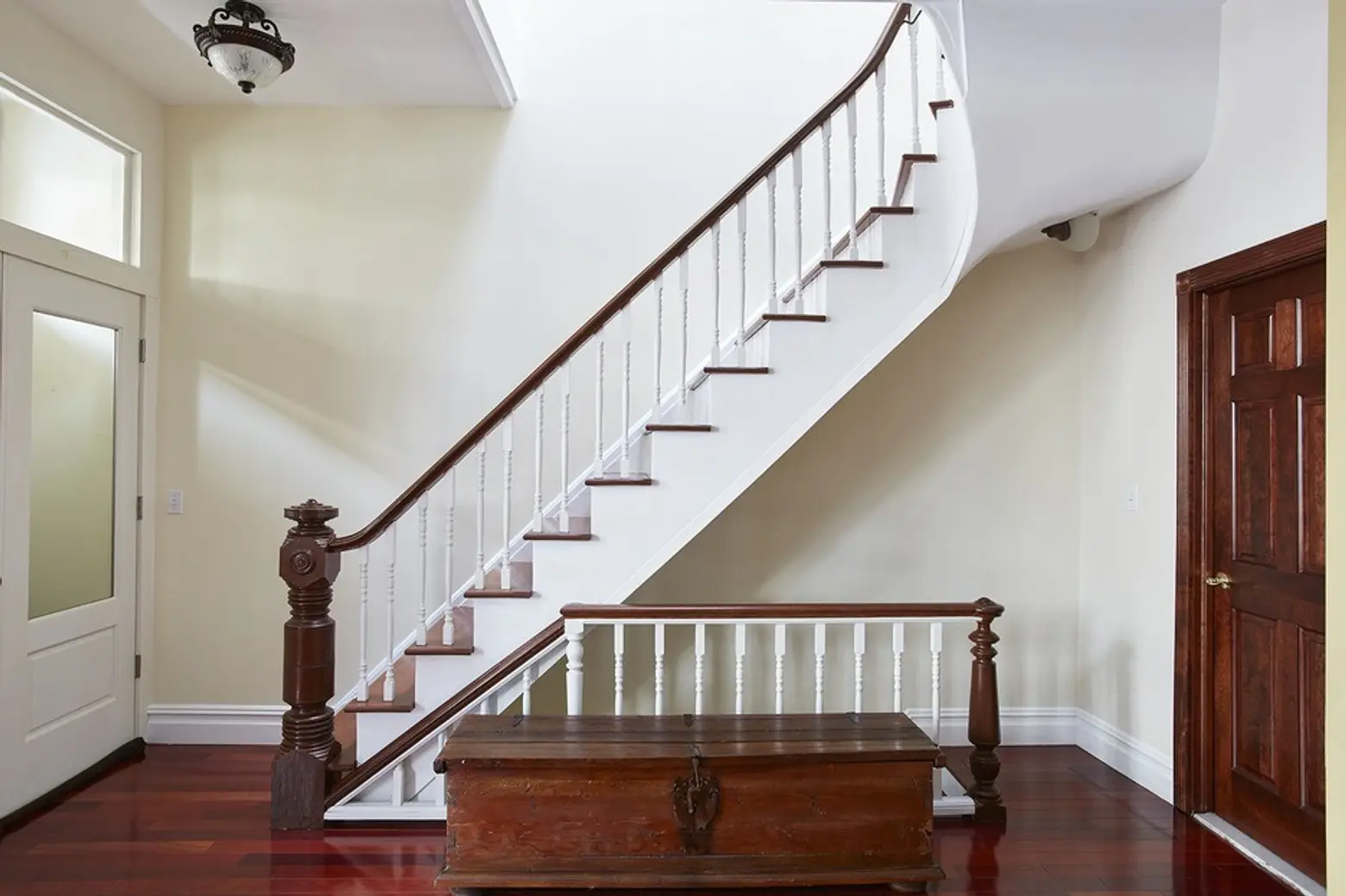 This unique townhouse is currently configured as a two-bedroom with room to create a third.
[Listing: 16 Sylvan Terrace by Lori Huler and Courtney Appelbaum for Stribling]
RELATED:
Images courtesy of Stribling.