$1.1M Noho duplex is a futuristic white box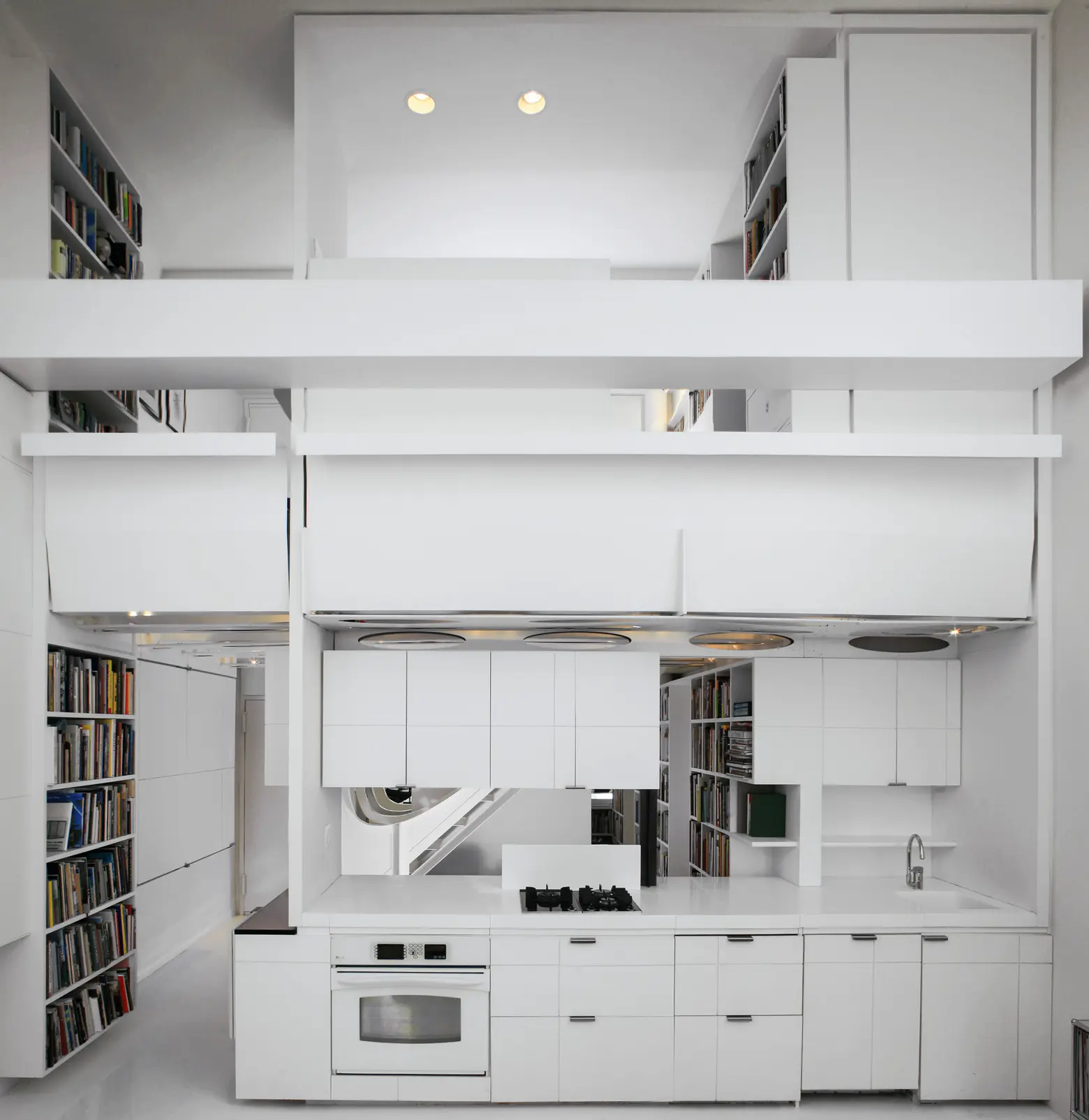 Photo credit: Warchol Photography, Courtesy of Compass.
Located in Noho's nondescript-modernist Bleecker Court at 77 Bleecker Street, this unique home was designed in 2003 by architect and educator Diane Lewis for an art-world client who wanted, according to the listing, "a cross between Mies van der Rohe and Barbarella." She definitely achieved that goal, creating a downtown apartment that's perfect for anyone with collections to archive and display or who is seeking a sleek, pristine home that does a lot in a small space. It's asking $1,075,000.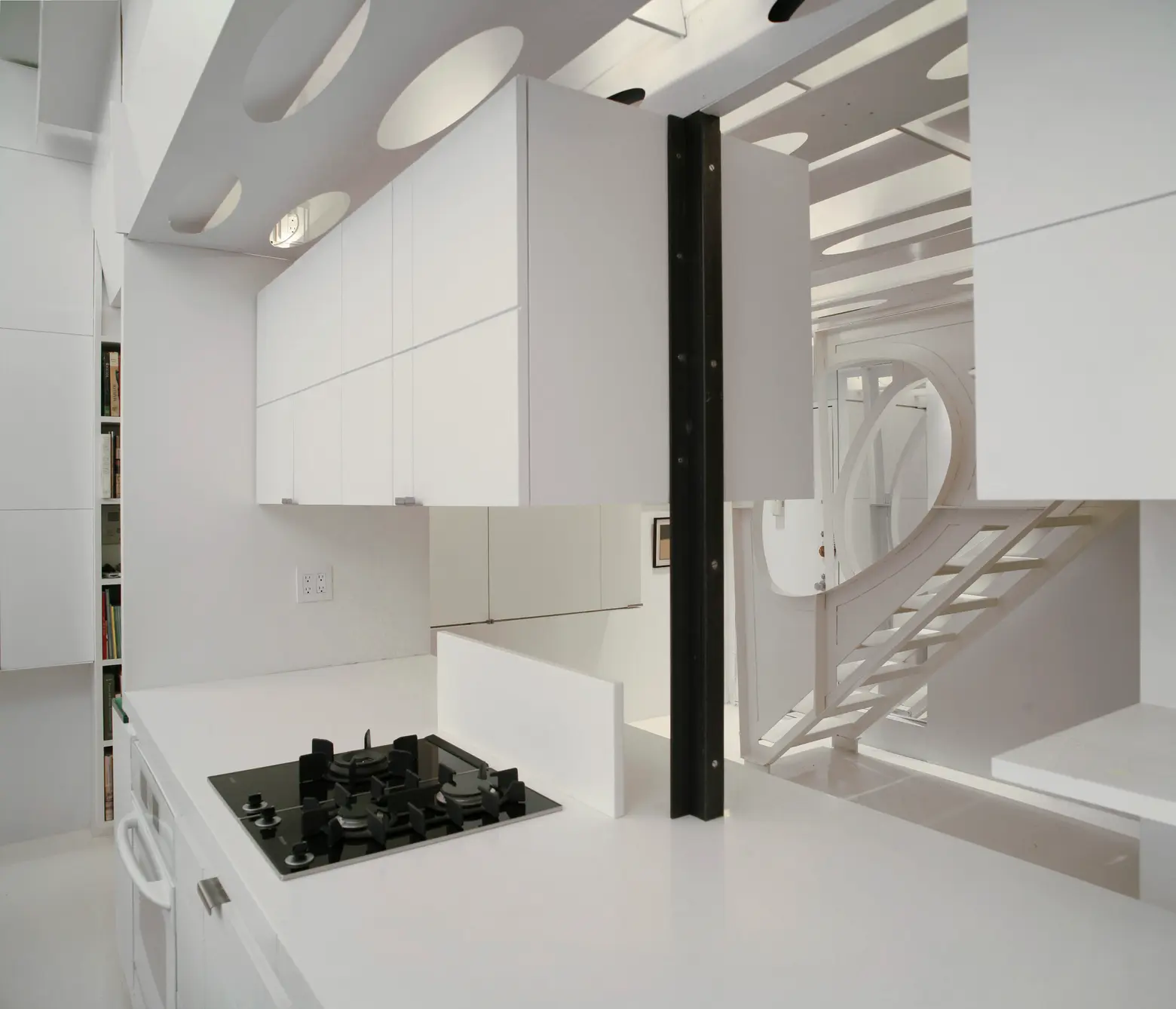 At its tallest, the ceilings soar to 17.5 feet. This double-volume duplex loft starts with a library foyer and bath on the ground floor, with a bedroom, walk-in closet and convenient half bath above. Both stories manage to have high ceilings, so no crawling around in the bedroom like some "duplex" studio apartments.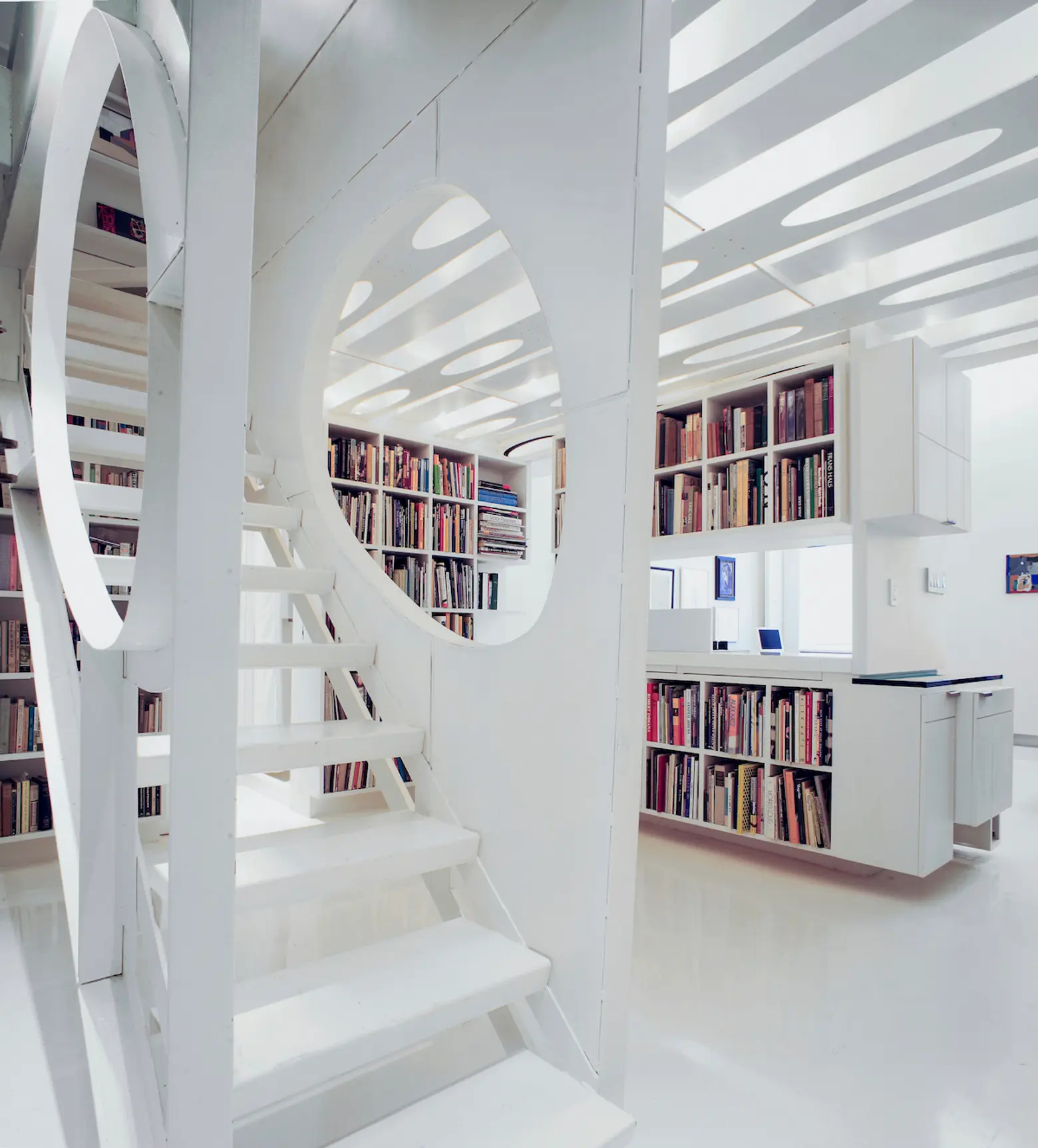 The main room benefits from a wall-length cabinet beneath a cathedral ceiling, built for art storage by the legendary fabricators Milgo Bufkin. According to the listing, the cabinet was inspired by one in the Sir John Soane Museum in London. It can easily be retrofitted to meet multiple storage requirements.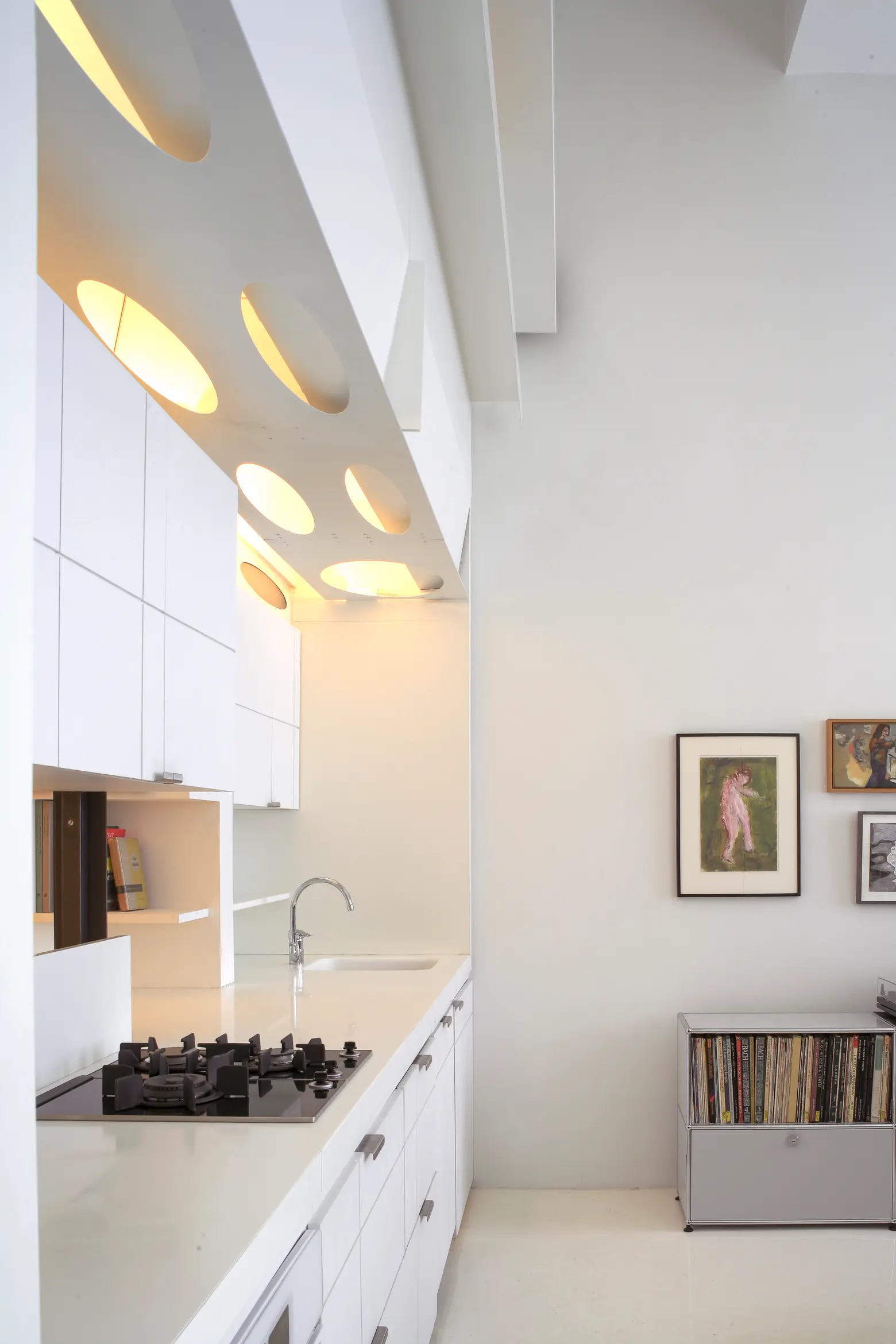 The kitchen anchors the main space, though it can also easily recede gracefully into other cabinetry, leaving the space entirely neutral. It's no less useful for that ability, though, with a GE Trivection oven, two GE pull-out fridge drawers, and a Miele dishwasher and hub. Countertops are sleek white Corian.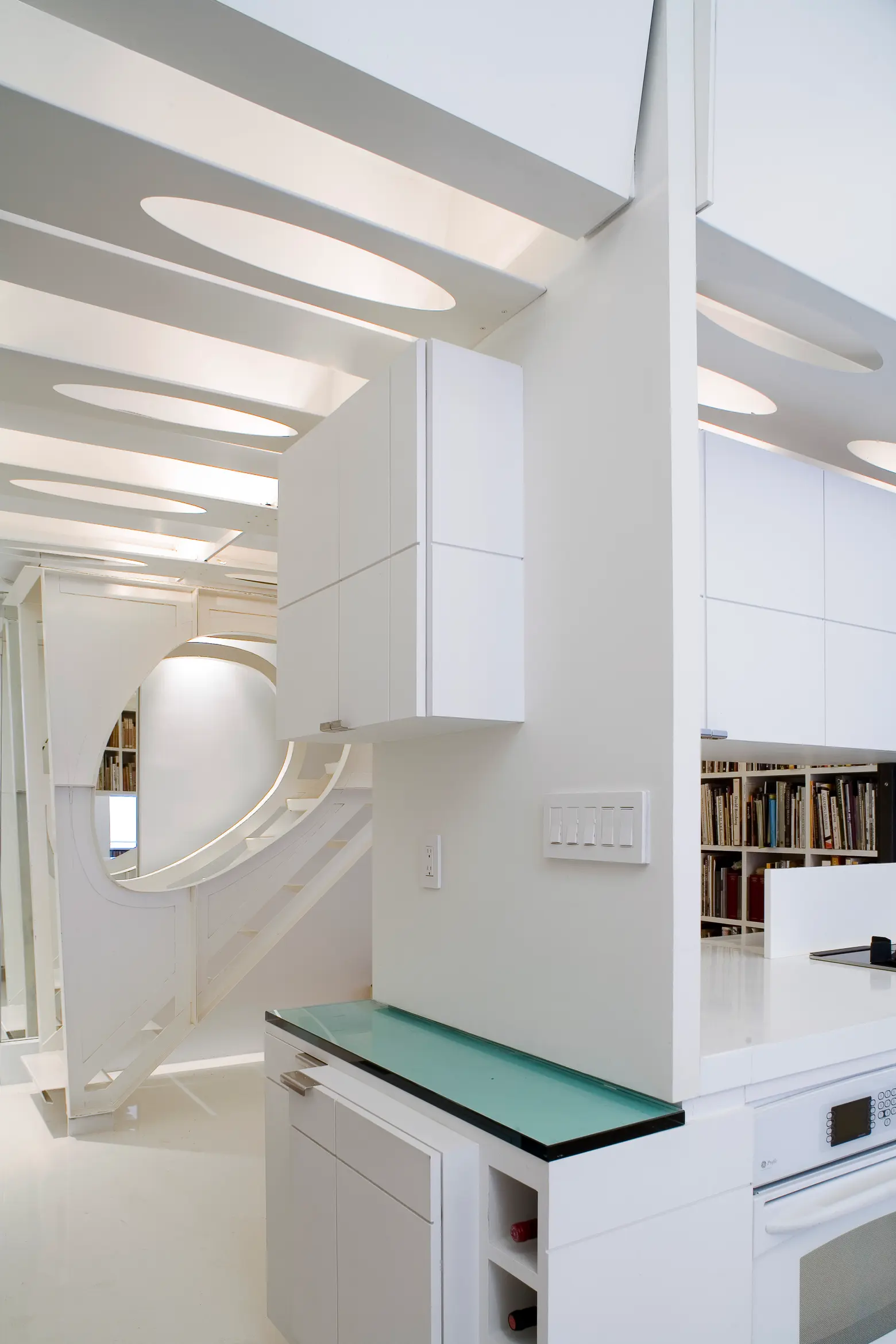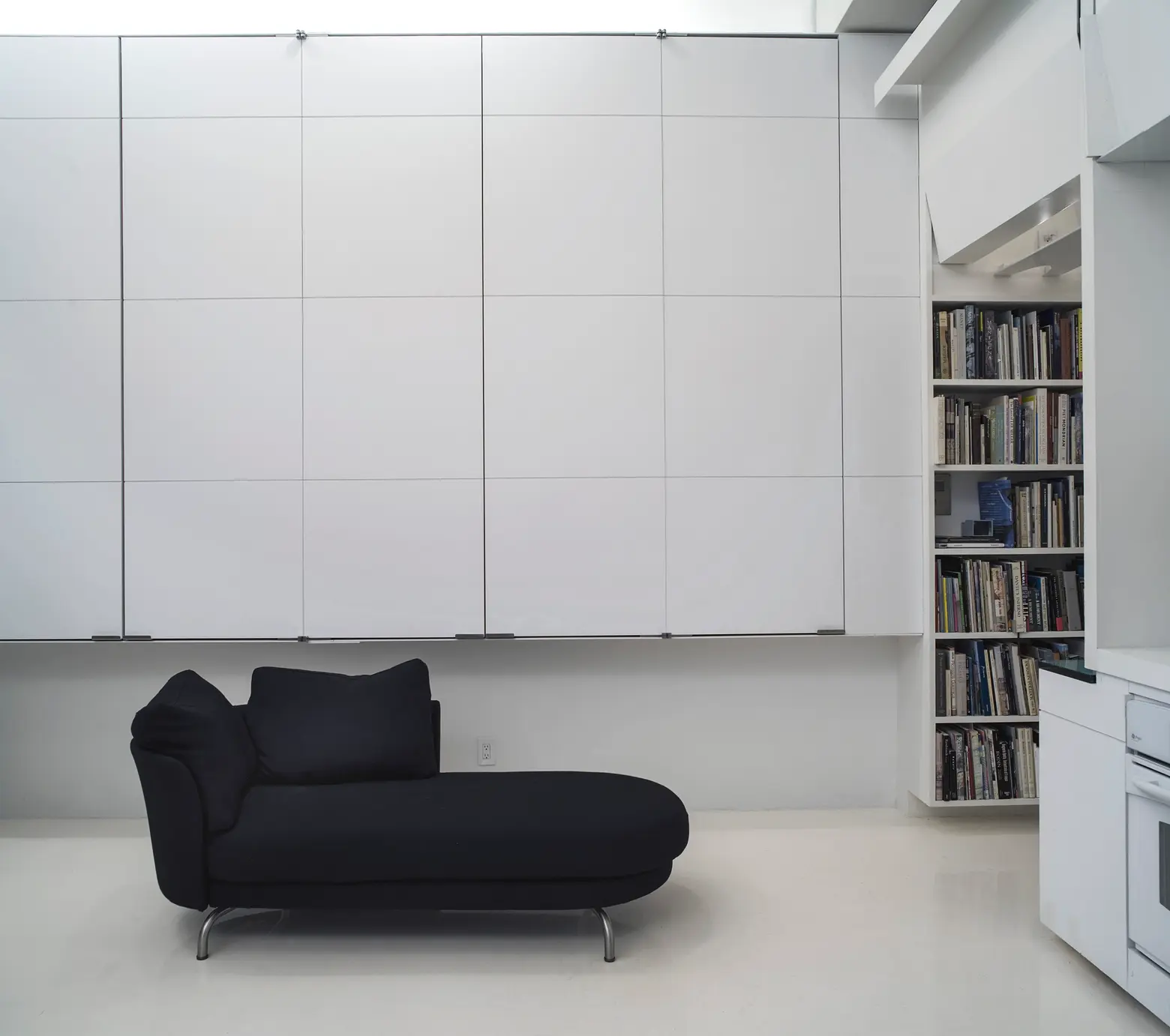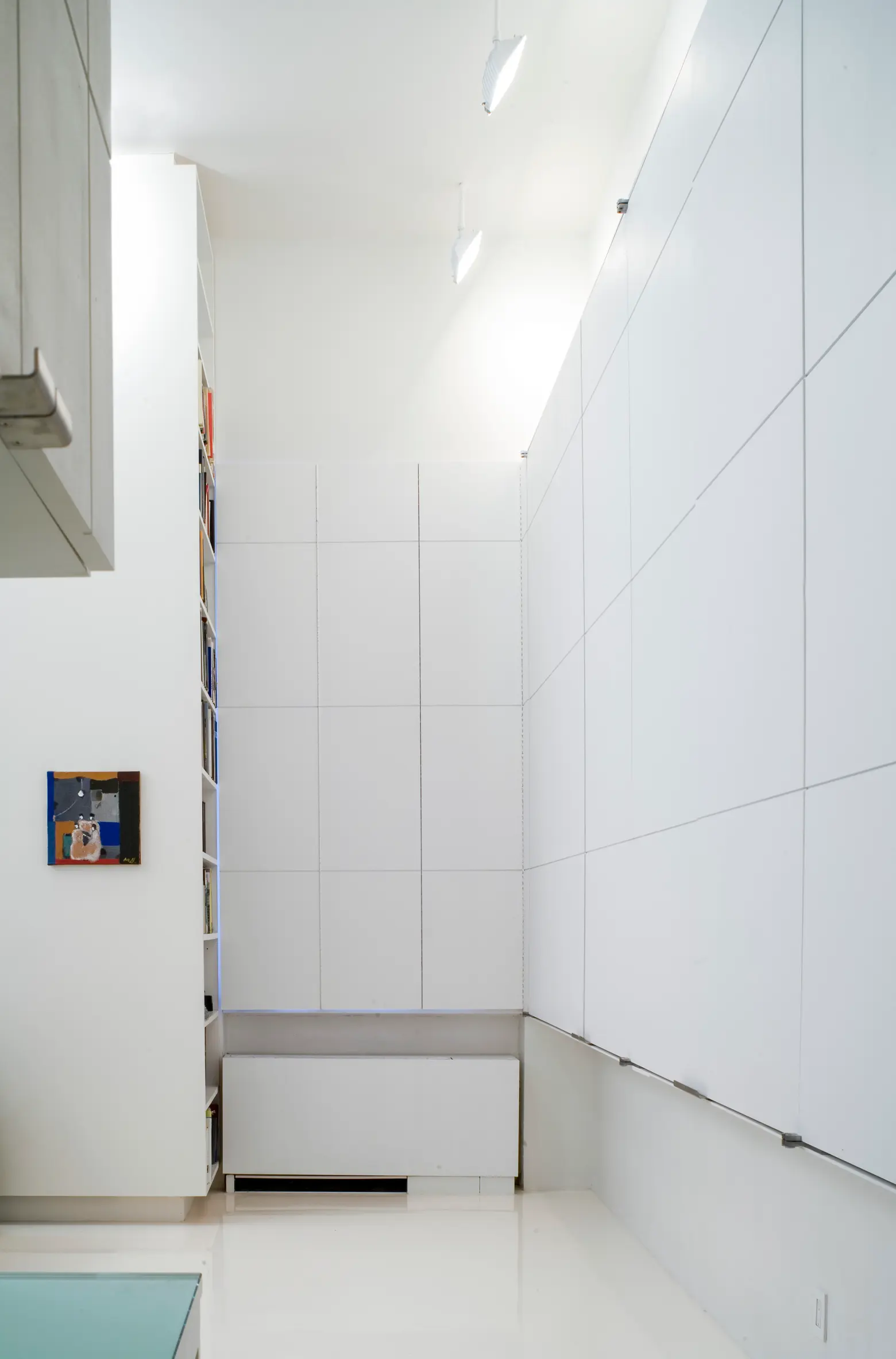 New dimmable LED flood fixtures illuminate the space, while various shades of white highlight subtle contrasts of metal, wood, and plaster throughout. A shimmering poured epoxy resin floor, adds to the overall vibe of a white cube that invites the imagination to take over. Bleecker Court is a pet-friendly co-op that offers a 24-hour doorman/concierge, two landscaped garden courtyards, a live-in super, a laundry room, and a bike room.
[Listing: 77 Bleecker Street, Unit 829 by Karen Kelley and John Carhart for Compass.]
[At CityRealty]
RELATED:
Photo credit: Warchol Photography, Courtesy of Compass.