Your Art and Design Events Agenda, For the Week of May 12, 2014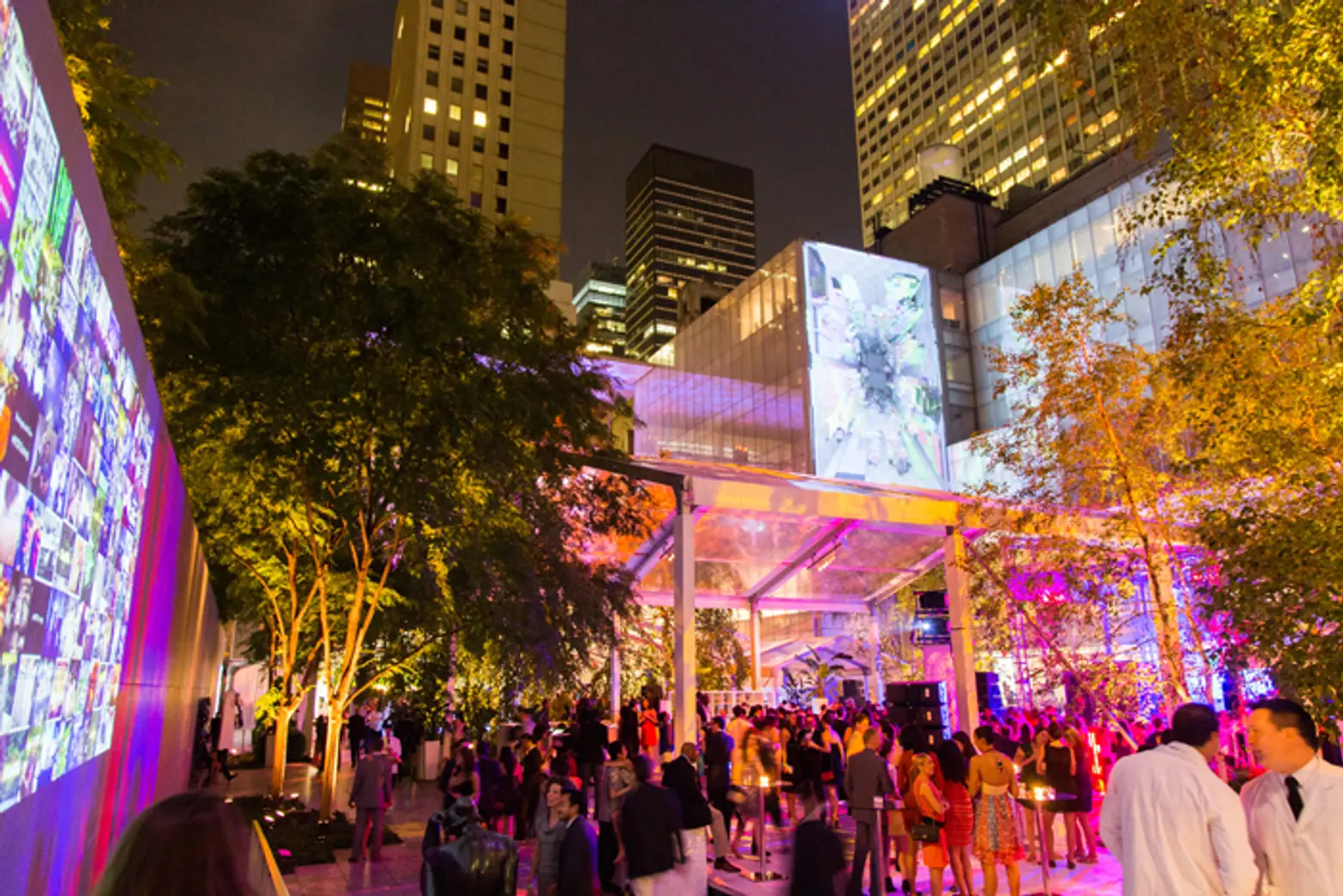 Spring is in full swing, so how about venturing around the city this week to experience some of the arts and culture New York has to offer?
Hob knob with donors and creatives at the annual Party in the Garden at the Museum of Modern Art, check out a secret bar behind an art opening, indulge in all things design at ICFF this weekend, or experience an art installation that encourages sleep. Another great week is yours for the taking!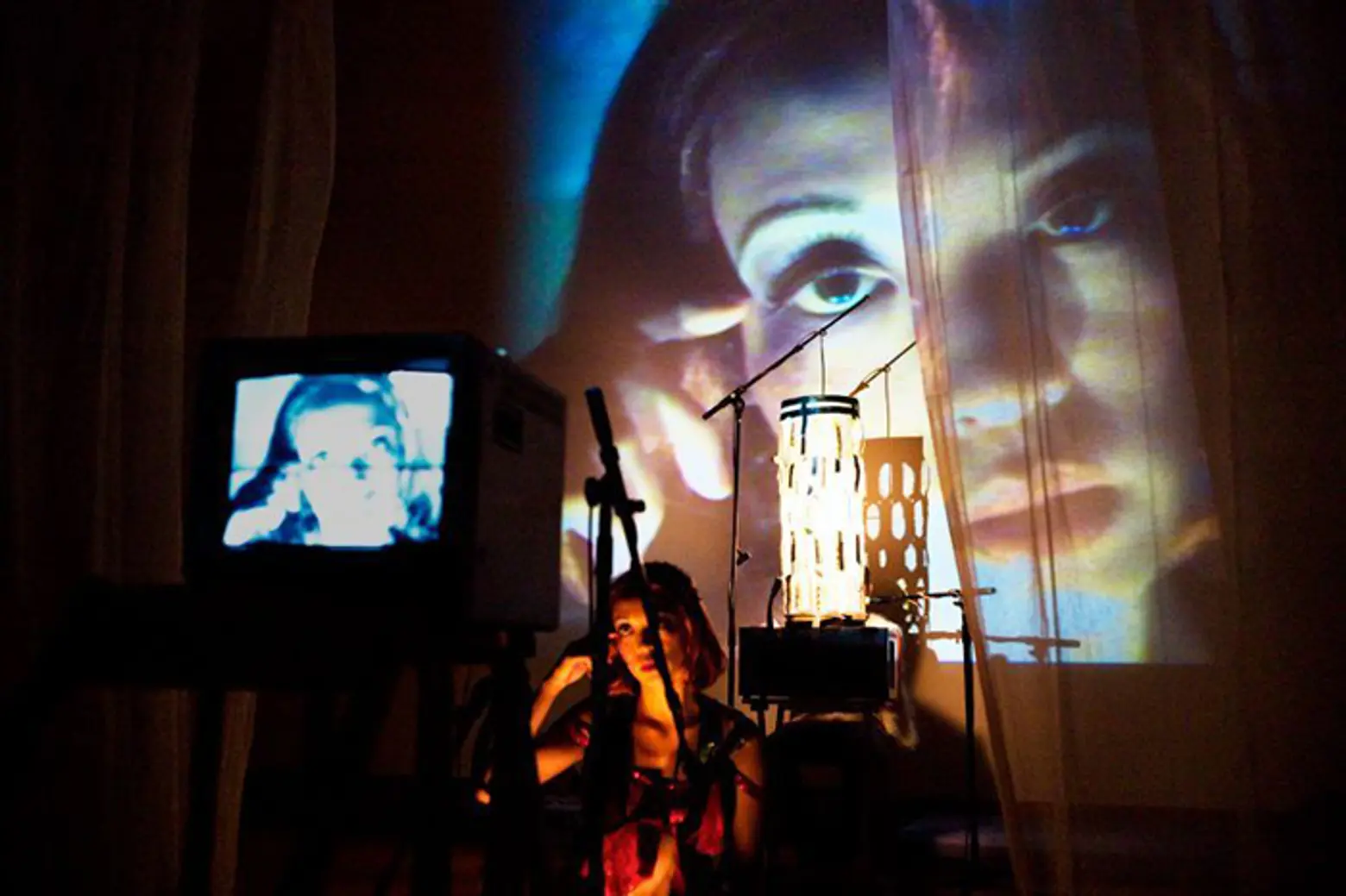 Times Square Arts, Brill Building, 1619 Broadway, Enter through storefront entrance at 1623 Broadway, May 9-17
When else can you experience an art installation that encourages its audience to sleep? Dream of the Red Chamber is open nightly from 5pm to 12 am, with some special overnight performances that invite audiences to take an immersive journey through Cao Xueqin's 18th Century Chinese novel, either from a provided bed or chair. Performers, video, and sound will envelop guests throughout the room for a truly dreamy experience.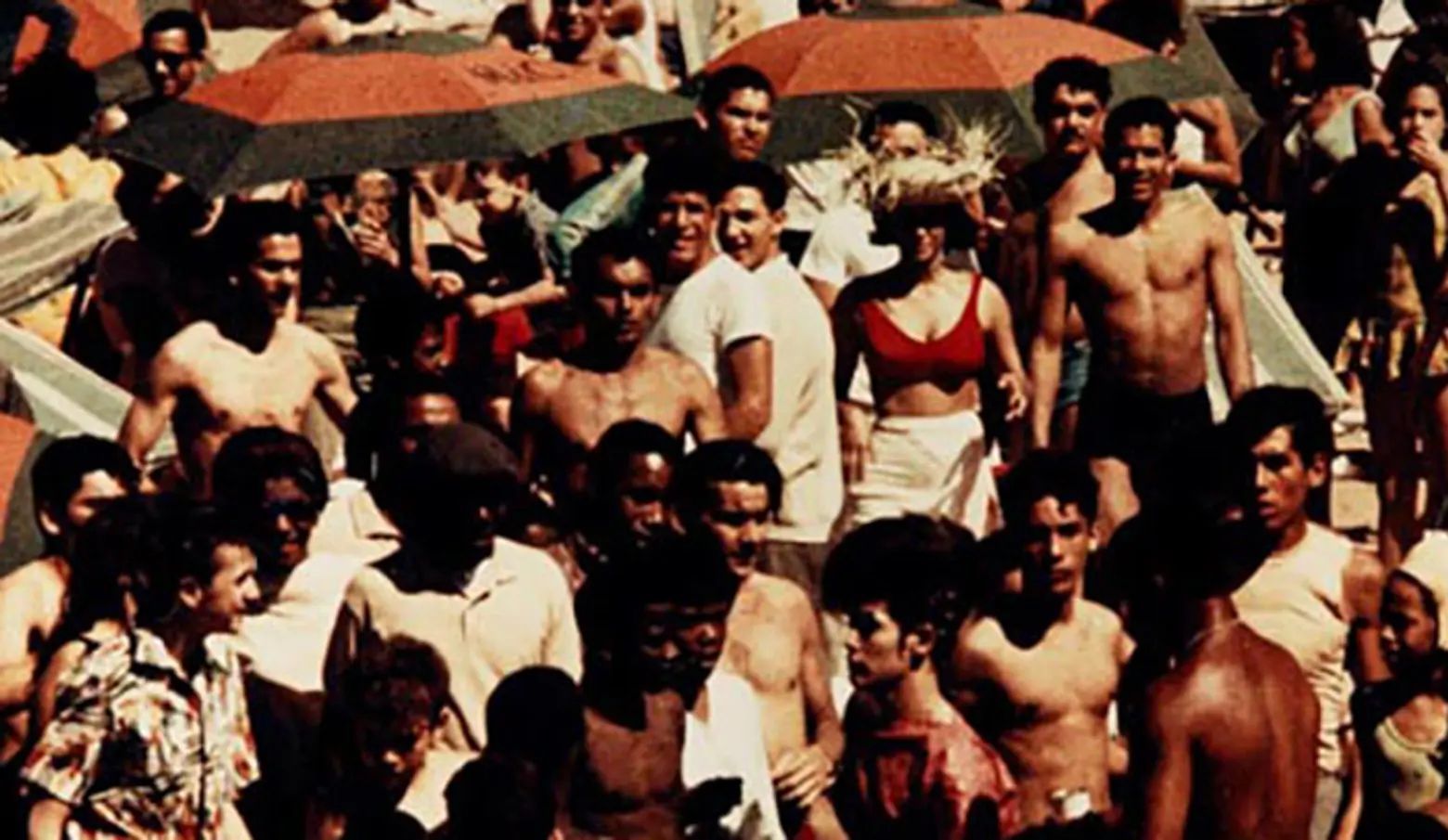 Museum of the City of New York, 1220 5th Ave. May 9-August 3rd
As the iconic Coney Island seems to be slipping away to redevelopment each year, treat yourself to these photographs from the beach playground's Golden Age. Rose's photographs show the real New Yorkers — all ethnicities, ages, and races, joined together for summertime fun, in full color photography.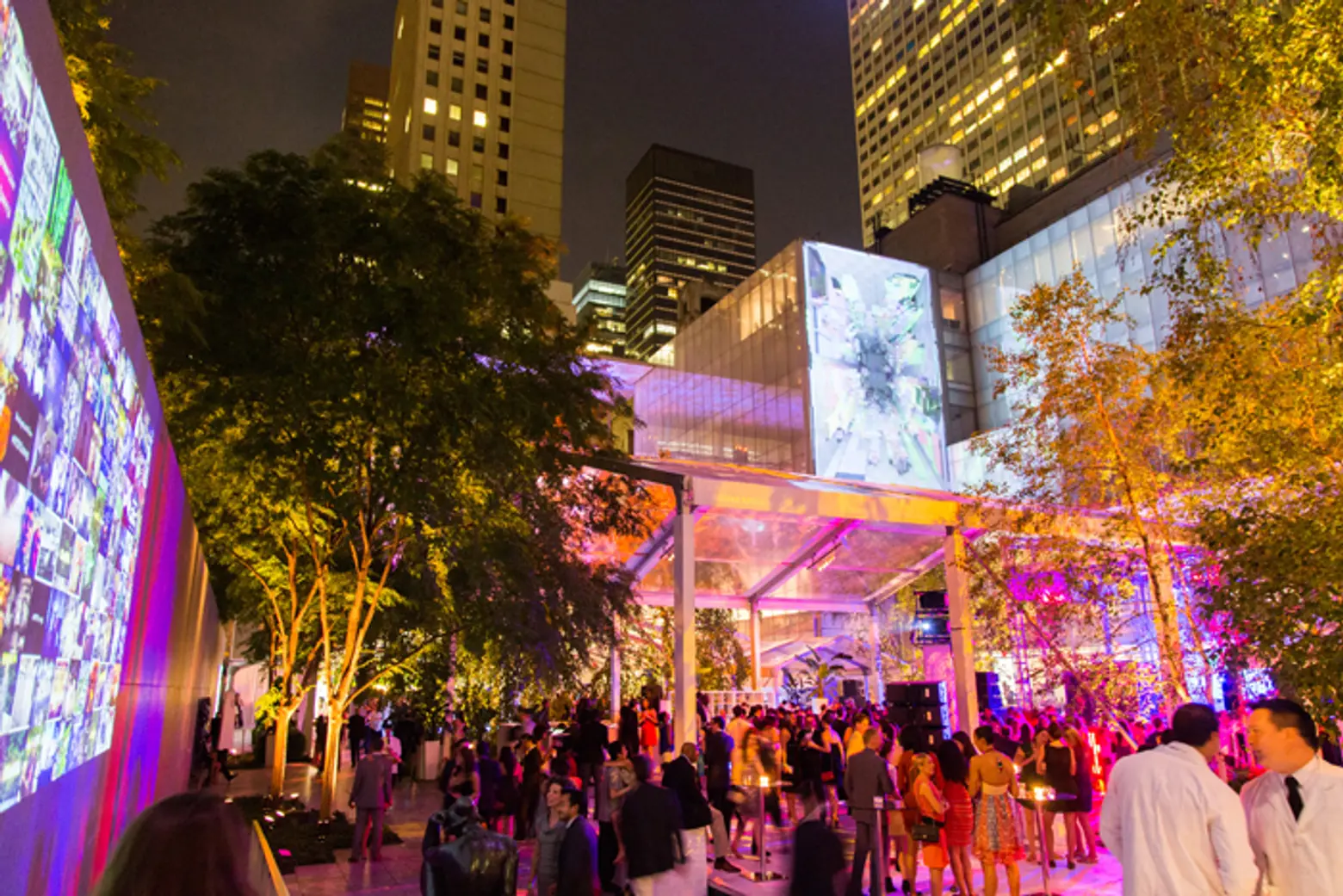 The Museum of Modern Art, 11 West 53rd Street, May 13 at 7 pm
The annual party and benefit transforms the Museum of Modern Art's sculpture garden into party central — opt for the decadent dinner, or just the after party. This year honors Daniel Craig, Steve McQueen, and Maja Oeri, expect passed hors d'oeuvres, open bar, and music by Lykke Li.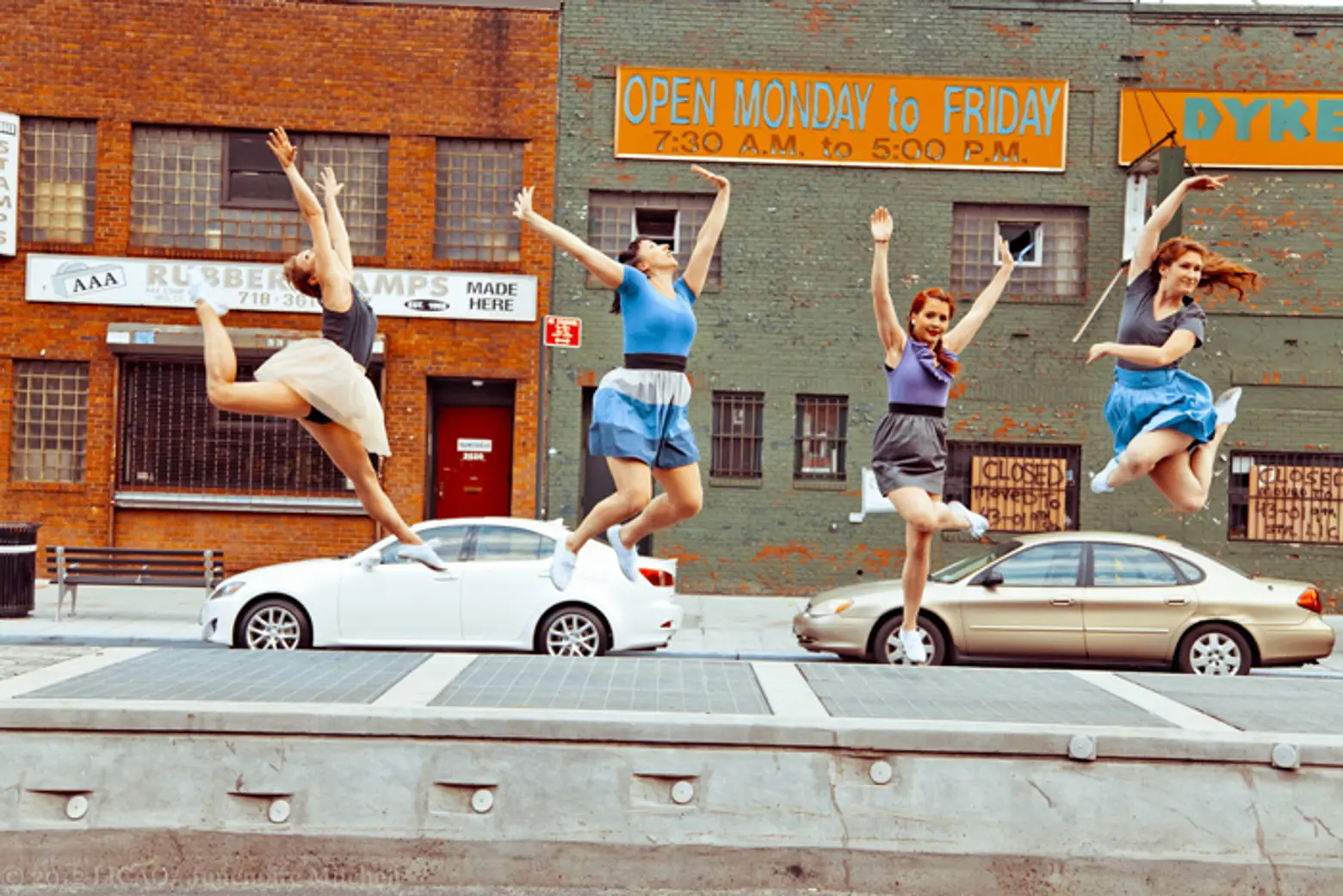 Various venues, LIC. March 14-18
The artists of LIC are opening their doors this week with Queens' largest festival. Over 250 artists will take over 54 venues across Long Island City, from factories and warehouses to a glass tower on LIC's developing waterfront for a total of over 85 exhibitions and events. Over 160 artists will open their studio doors for the Open Studios weekend. The full 2014 Festival Guide can be found here.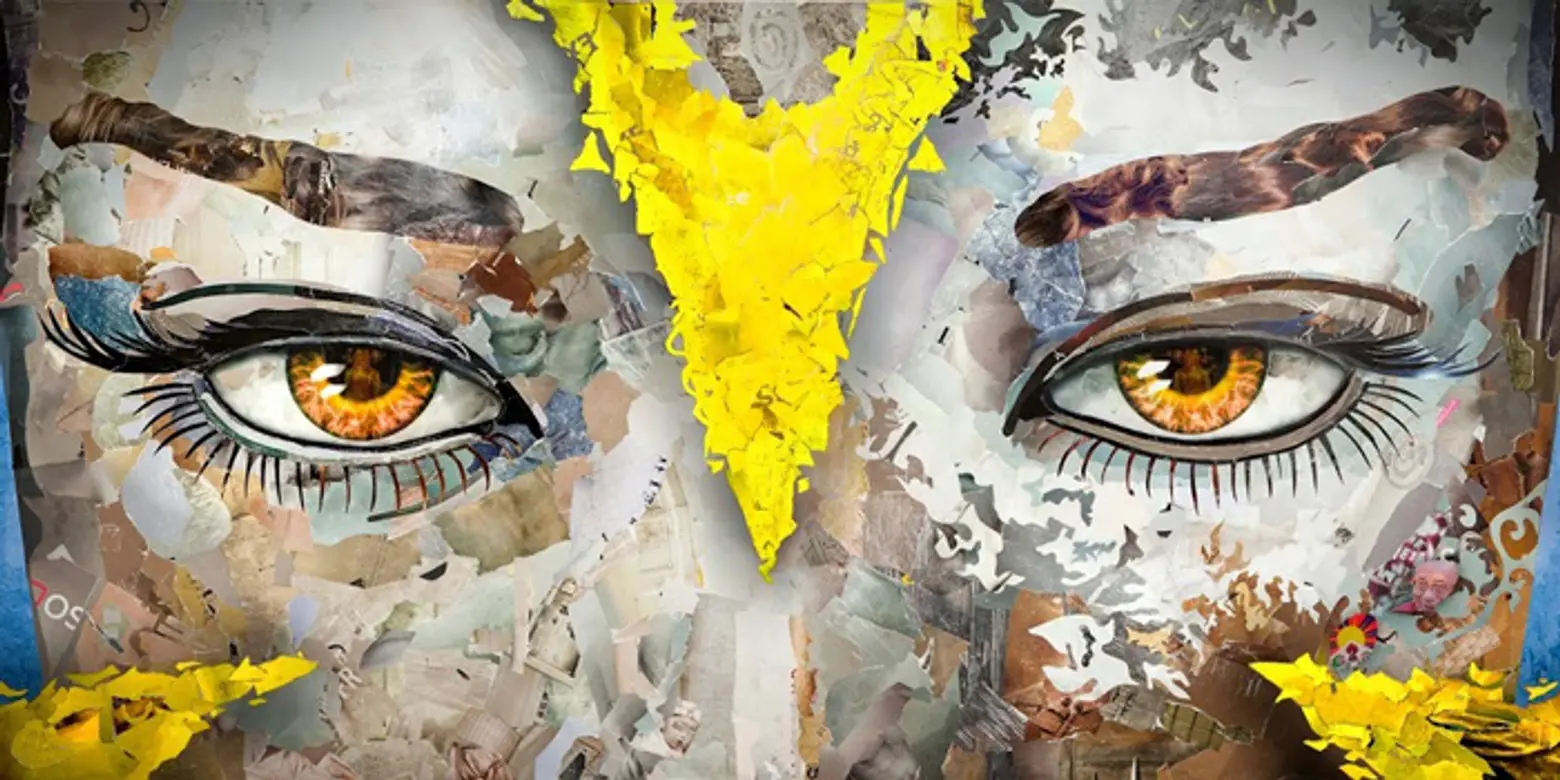 Tibet House, 22 West 15th Street. May 15, 6-8 pm
A roster of incredible artists have come together for this extraordinary benefit, headed up by Shepard Fairey and Honorary Chair, Moby. The evening will include drinks by Kumi Kalantri, music by DJ Spiritbear and a chance to bid on 75 amazing works of art, including work by Shepard Fairey and Moby themselves.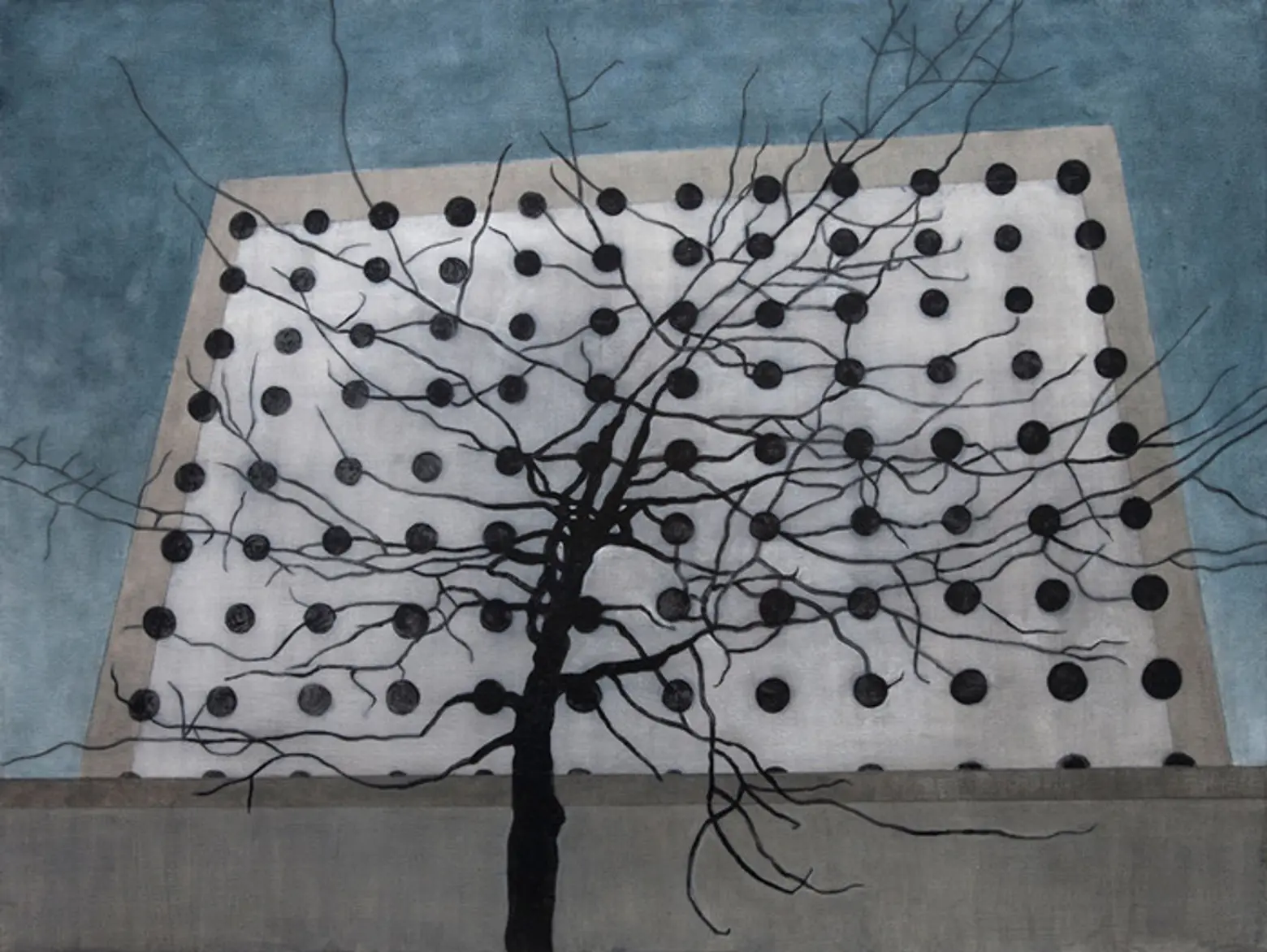 The Lodge Gallery, 131 Chrystie. Opening reception May 16, 7-9 pm
Webster's drawings and paintings fuse architecture and fine art, depicting post-industrial landscapes that are transformed by minimalism and abstraction. After viewing the powerful paintings, have a glass of champagne in the bar hidden through the gallery's back wall.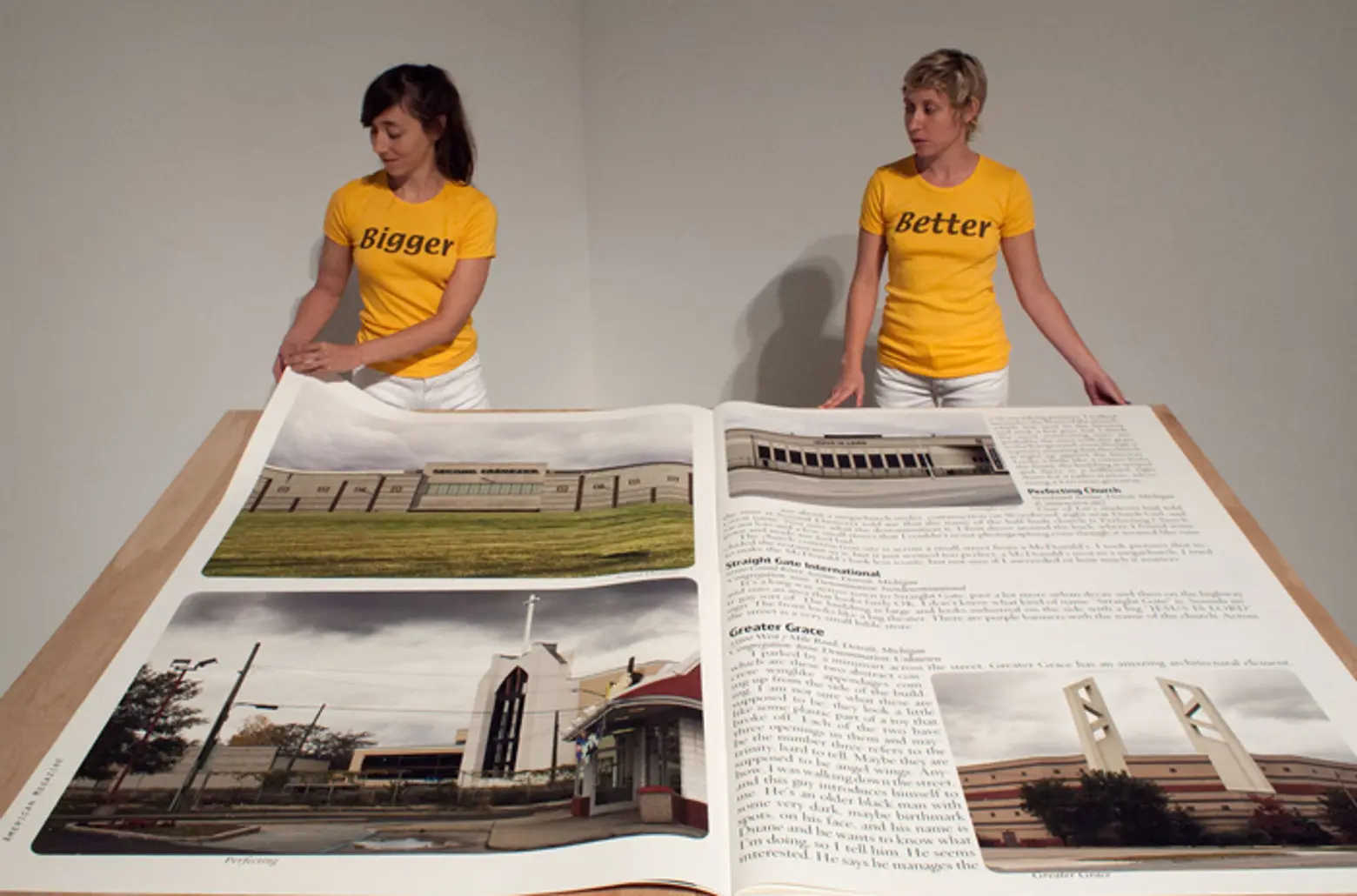 The Whitney Museum of American Art, 945b Madison Avenue. May 16, 6-9 pm
As part of the very last Whitney Biennial at its current location on the Upper East Side, Auerbach will go through her enormous magazine, which features photographs and conversations of her tour through psychics who have set up shop in storefronts around Los Angeles.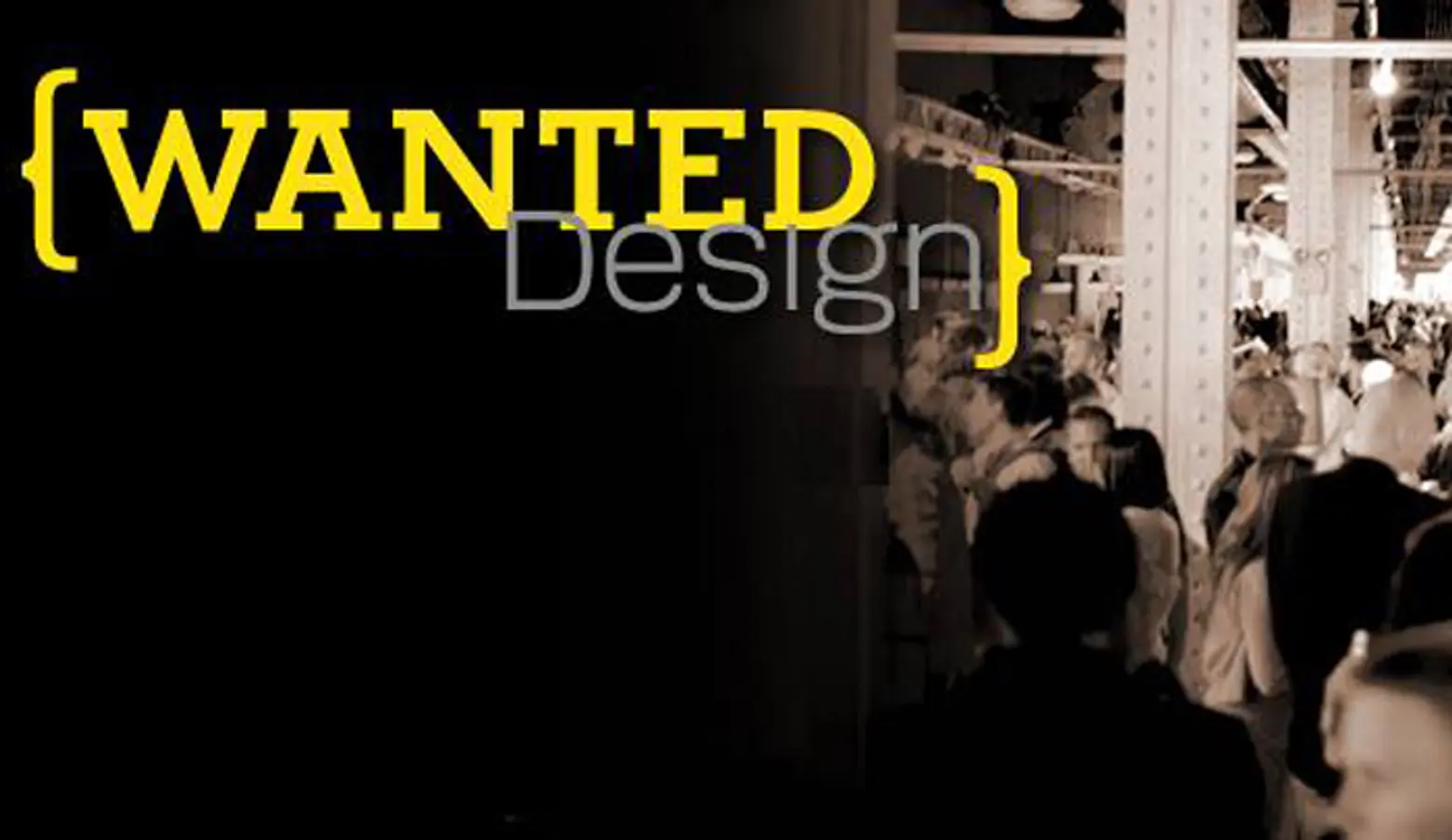 The Tunnel, 269 11th Avenue, May 16-19
The satellite design fair enlivens the former mega night club this weekend, bringing a roster of designers, manufacturers, and conversations to Chelsea. Grab tickets to the opening party on Friday to meet other design enthusiasts.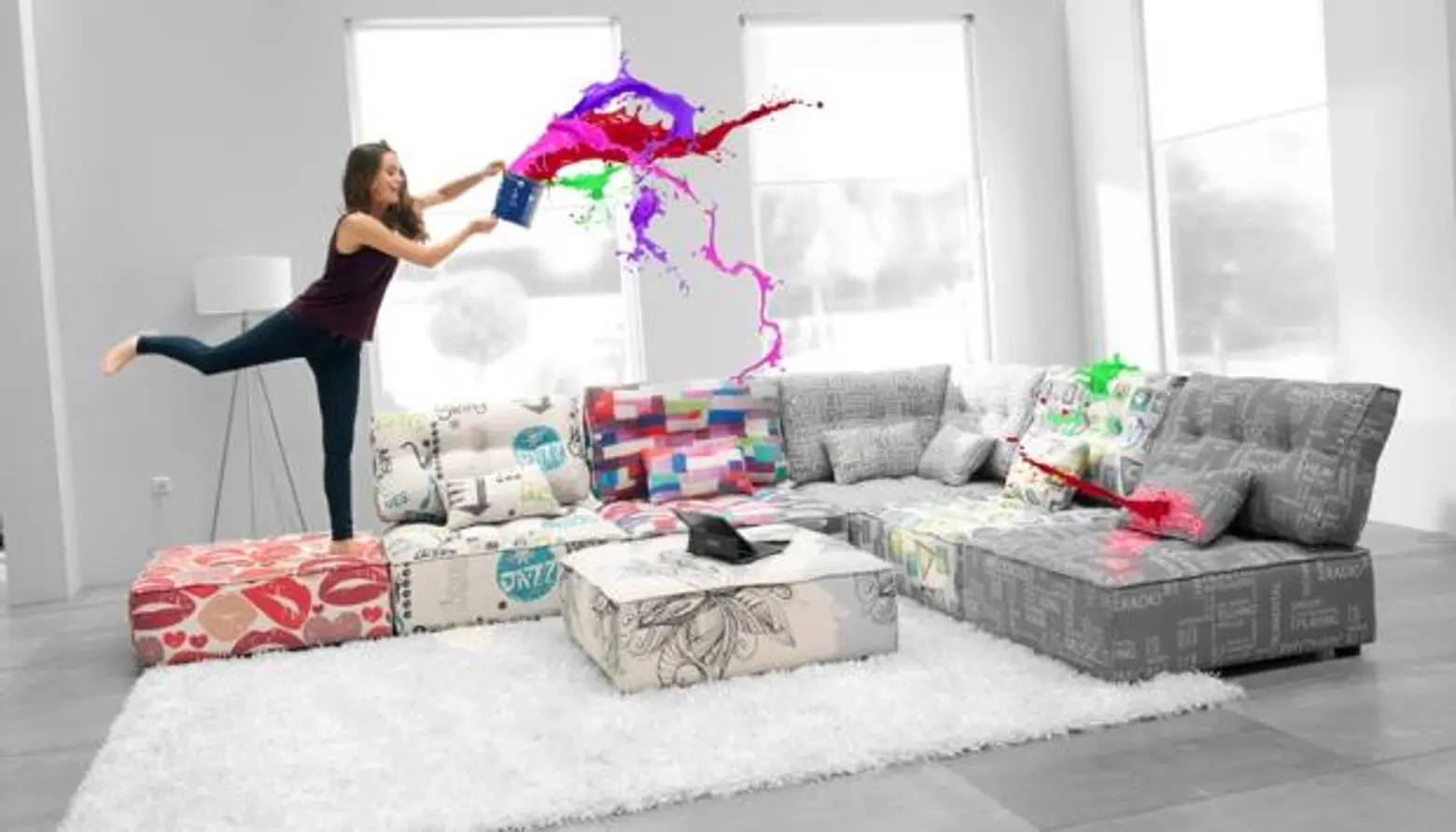 Jacob Javits Center, 655 W 34th St, May 17-20
The premier design fair in New York, ICFF takes over the massive Jacob Javits Center for a weekend of incredible contemporary design, furniture, and fun. Designers and manufacturers from around the world will be on hand to showcase the latest and greatest in design.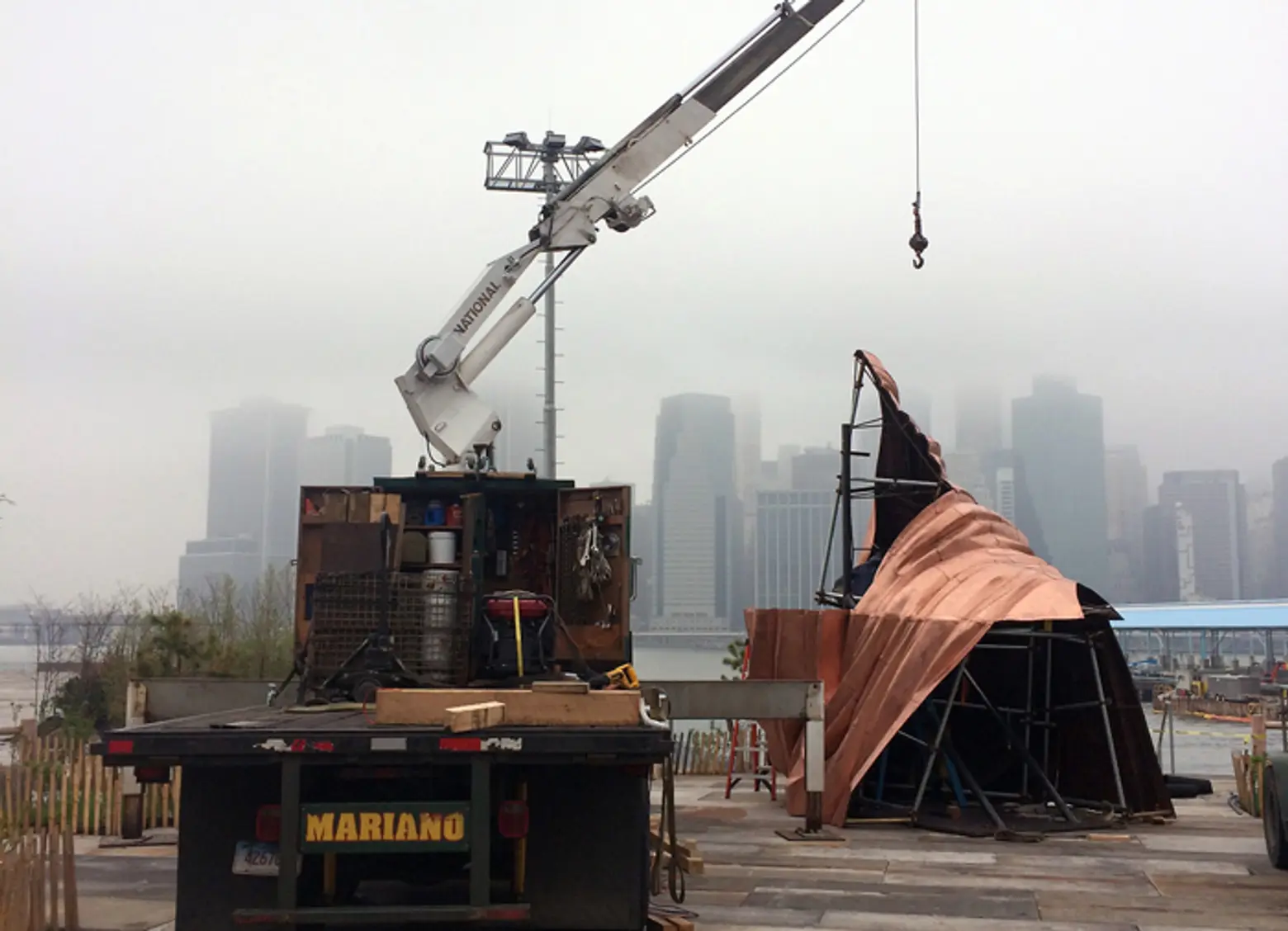 City Hall Park and Brooklyn Bridge Park May 17- December 5
The Public Art Fund is bringing Vo's incredible sculpture — a copper replica of the Statue of Liberty, broken up into 250 pieces— to two boroughs. Fifty of the pieces will be placed in Brooklyn and Manhattan, inviting visitors to consider the symbolic resonance of the familiar sculpture. The fragmented sculpture will be scattered throughout the park — an ear here, a fold of fabric there, weaving its way in the fabric of our green spaces.