Will Midtown's Lord & Taylor building be back on the market after multibillion-dollar WeWork bailout?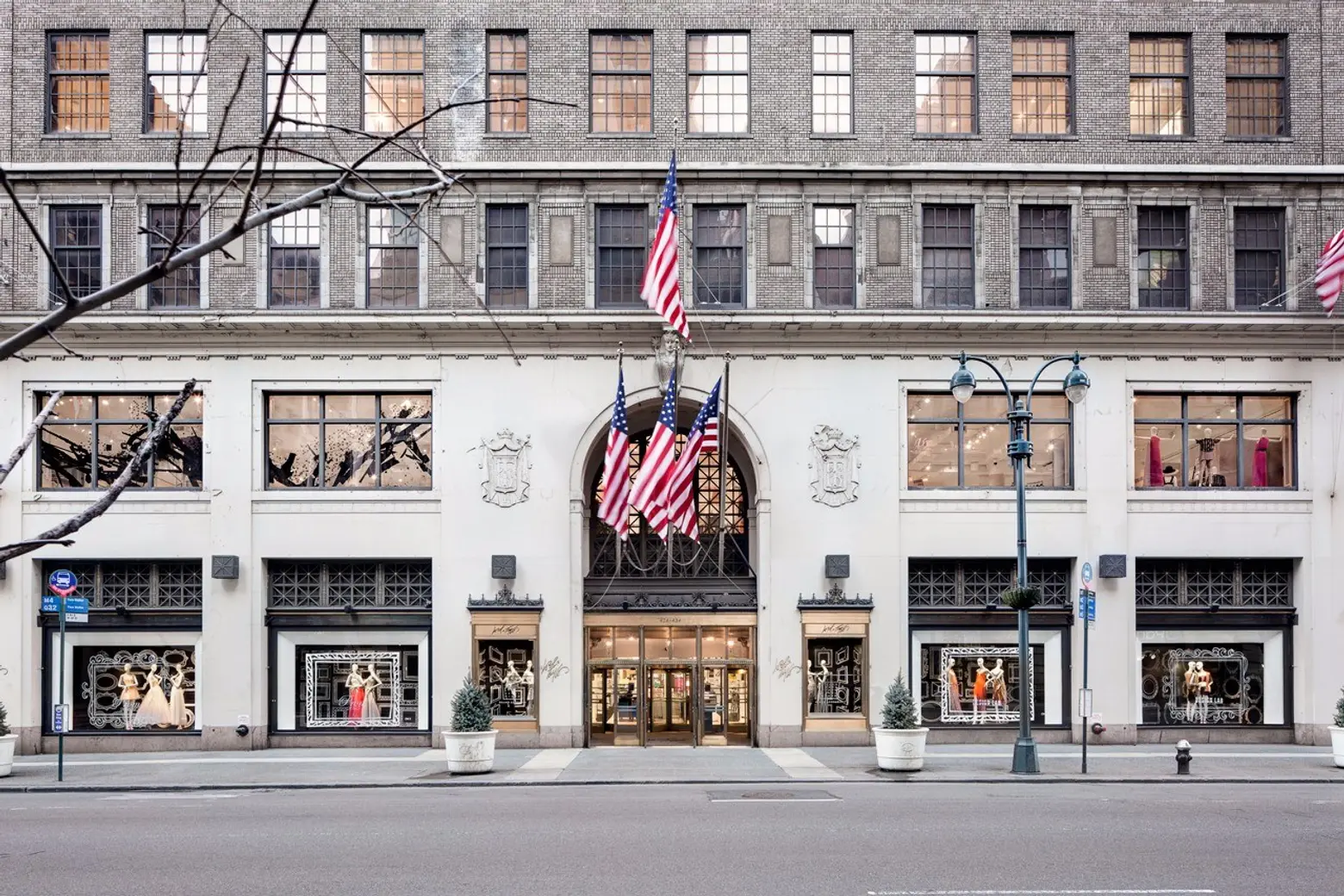 The biggest news to surface in the turbulent waters of the WeWork saga may be the multibillion-dollar bailout and takeover by Japanese company SoftBank following a failed IPO and a company valuation that skidded from a reported $48 billion to $8 billion in a matter of months. And as part of a scramble for cash, the office space sublease and coworking disruptor has been expected to divest of the Lord & Taylor building at 424 Fifth Avenue; WeWork purchased the high-profile property–the former home of the department store's flagship location–with partners Rhone Capital and Hudson's Bay for $850 million earlier this year. But, as Crain's reports, the company may be trying to lease the 660,000-square-foot property to high-paying office tenants as a way to raise the needed funds.
Sources have told Crain's that the company recently interviewed a leasing broker to help bring major tenants on board, though others familiar with the company have said it was actually trying to gauge whether it would be more lucrative to sell the property vacant of leased. Another source said the company wasn't planning to put the building back on the market.
WeWork was reportedly well on the way to closing a leasing deal with Amazon for the entire building; the latter company eventually reconsidered. WeWork purchased the midtown icon with the intention of leasing some space for its own global headquarters–which it likely won't be needing after all. As 6sqft reported, last year saw WeWork's newly-appointed chief architect Bjarke Ingels present plans to restore the landmark, including a new roof terrace with multi-use areas and a glassy courtyard for the 104-year-old department store building.
The SoftBank bailout plan will infuse the rapidly deflating company with billions of new investment dollars from the company's largest investor; SoftBank has already committed over $10 billion before the bailout. As part of the deal, WeWork's controversial co-founder Adam Neuman will get a payout of about $1.7 billion to leave the company, a jumbo parachute that includes a $185 million consulting fee, a $500 million loan to repay an older loan from JPMorgan, and $1 billion for his controlling shares.
[Via Crains]
RELATED: