What you need to know to survive SantaCon 2019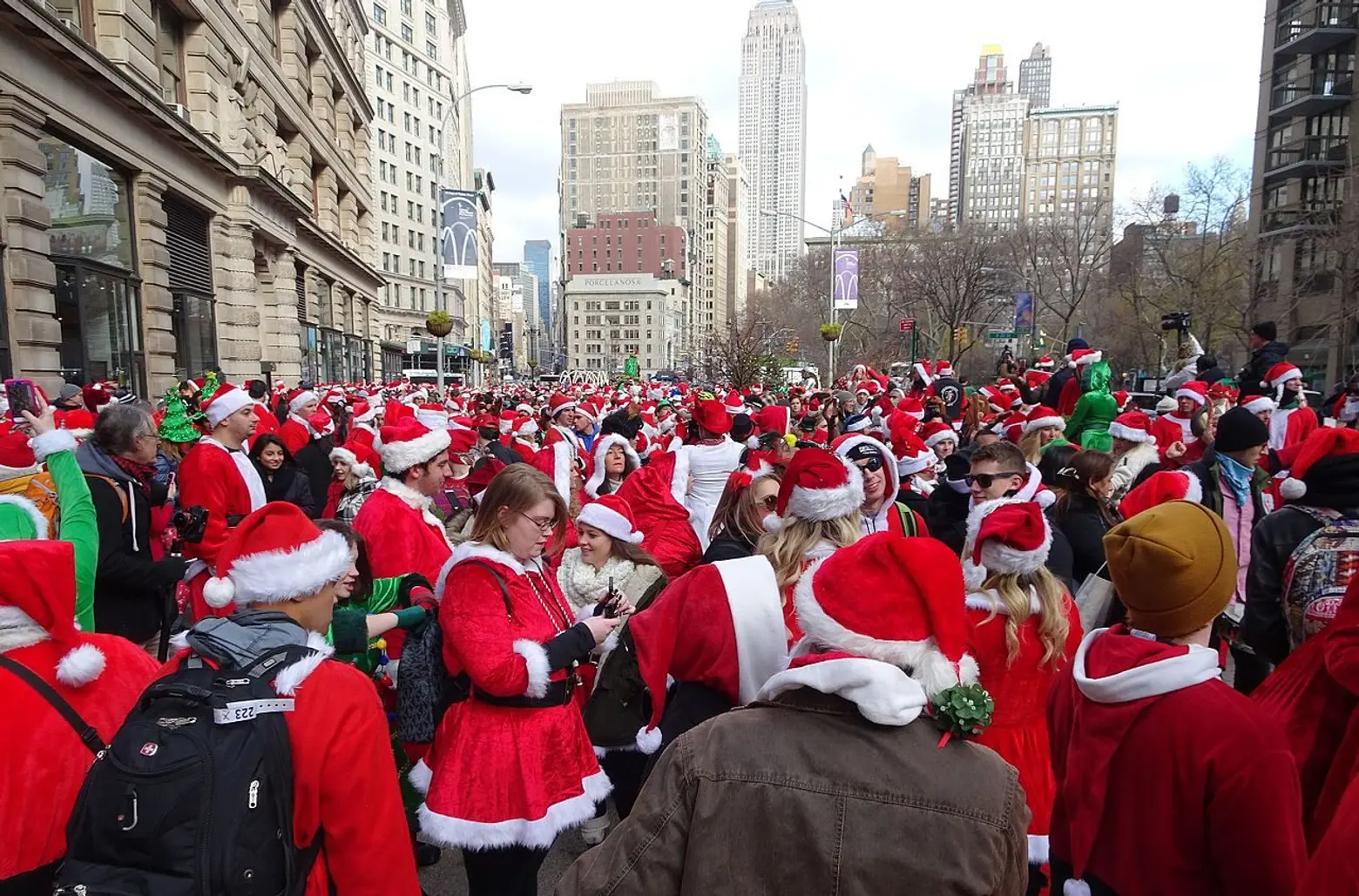 For its 25th year, SantaCon planned a series of yacht parties that would have spared New York City the drunken "festivities" that many decry as "the worst day of the year." Alas, that plan was canceled after pushback from residents and local officials, so Midtown will once again be flooded with ho-ho-hordes of drunk bros in Santa outfits. Whether you embrace the event's mission of spreading "absurdist joy" or you consider this the one day of the year that you must stay indoors, here's what you need to know about the event, taking place on Saturday.
The revelry starts bright and early at 10 a.m. and continues until 8 p.m. The starting point will be at Father Duffy Square, a section of Times Square between 46th and 47th Streets and Broadway and Seventh Avenue. Any one of the N, Q, R, S, W, 1, 2, 3 and 7 trains will get you there. Here's a full map of participating venues, but note that a $13 charitable donation is required to get into the "special" ones, which include perks like DJ's and festive decorations. (John Oliver recently did a special segment dedicated to eviscerating SantaCon's faux-charity approach—he found that each participant only ends up raising a paltry $1.66.)
Like previous years, the Metro-North, LIRR, and NJ Transit will have alcohol bans in effect for all or most of the day. The event's own guidelines discourage getting drunk and disorderly in public (don't be that Santa, they say) but also emphasize that children, cops, and bar staff are off-limits for those who ignore that bit of wisdom. 
RELATED: