Website "WhatWasThere" Lets Users Tour Their Neighborhoods Through Historic Photos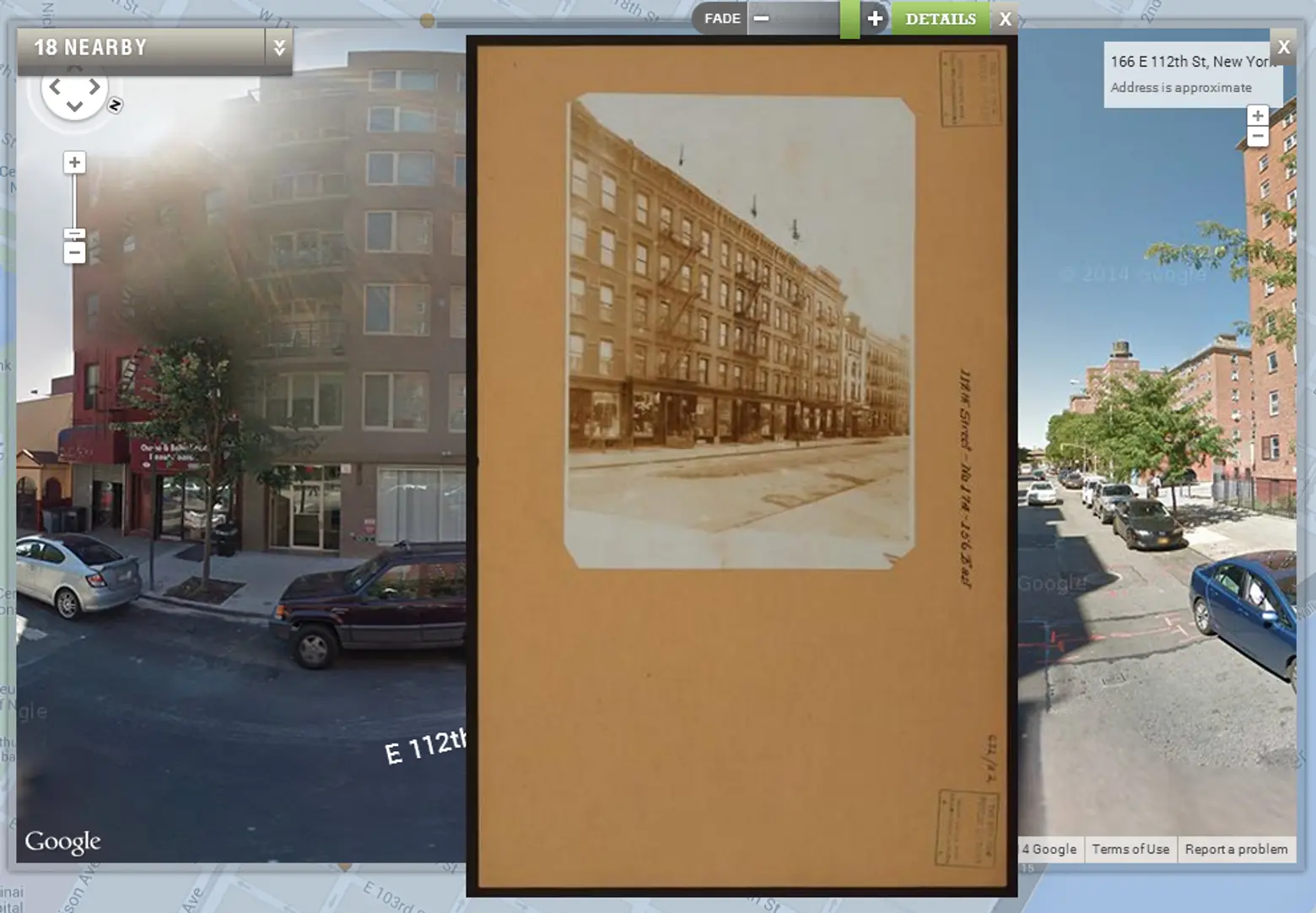 Ever wish you could step back in time and spend a day in old New York? Drink some bathtub gin at a speakeasy or ride the original, elevated train? Well, now you can–at least through pictures. The website WhatWasThere ties historical photos to Google Maps, allowing users to tour familiar streets and neighborhoods. People from all over the world can upload their old photos and tag them with the location and year taken. Pretty simple, huh? The site hopes that if "enough people upload enough photographs in enough places" it will weave together a photographic history of the world.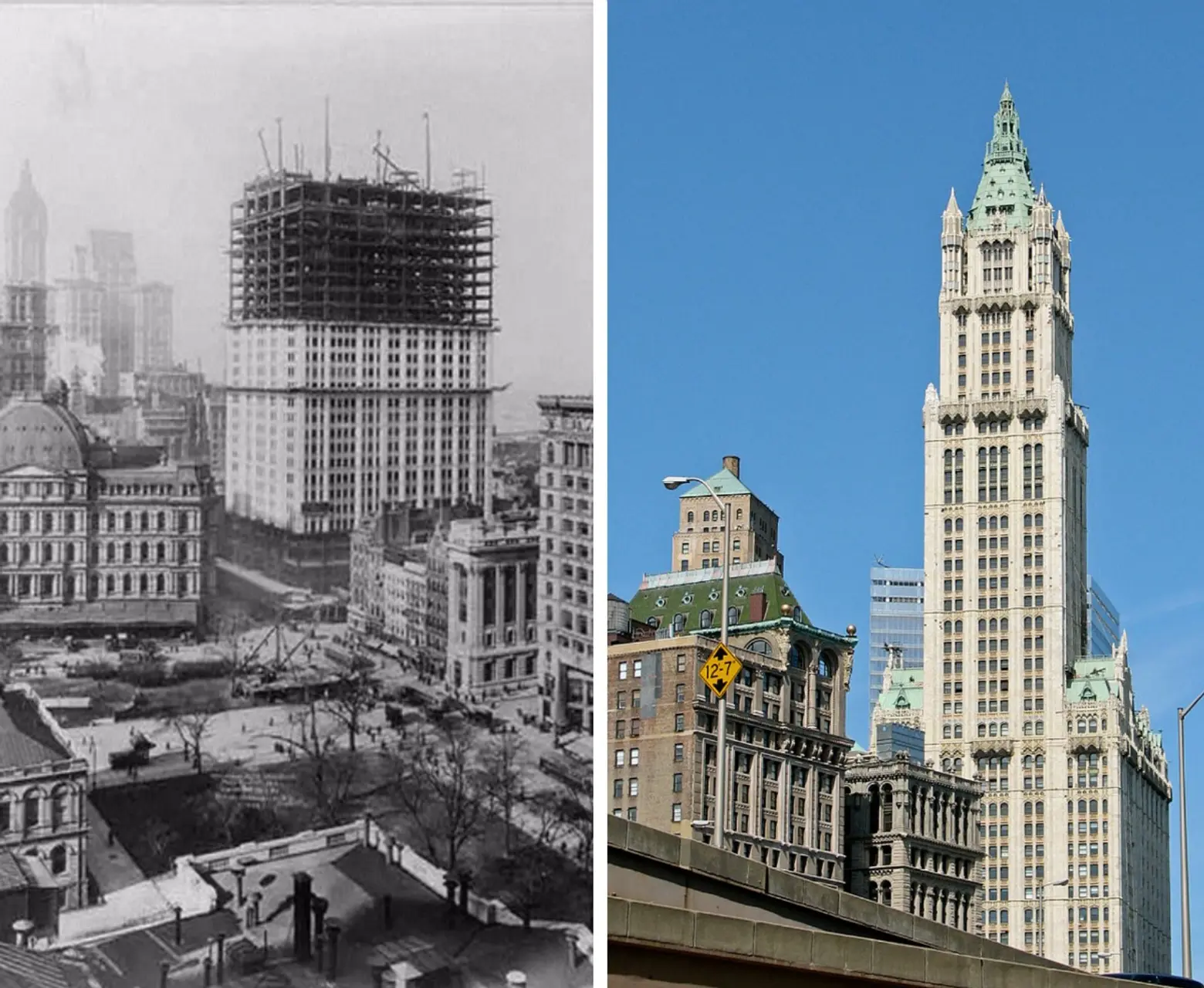 A photo from the Library of Congress on WhatWasThere shows the Woolworth Building under construction. Quite a big difference compared with today!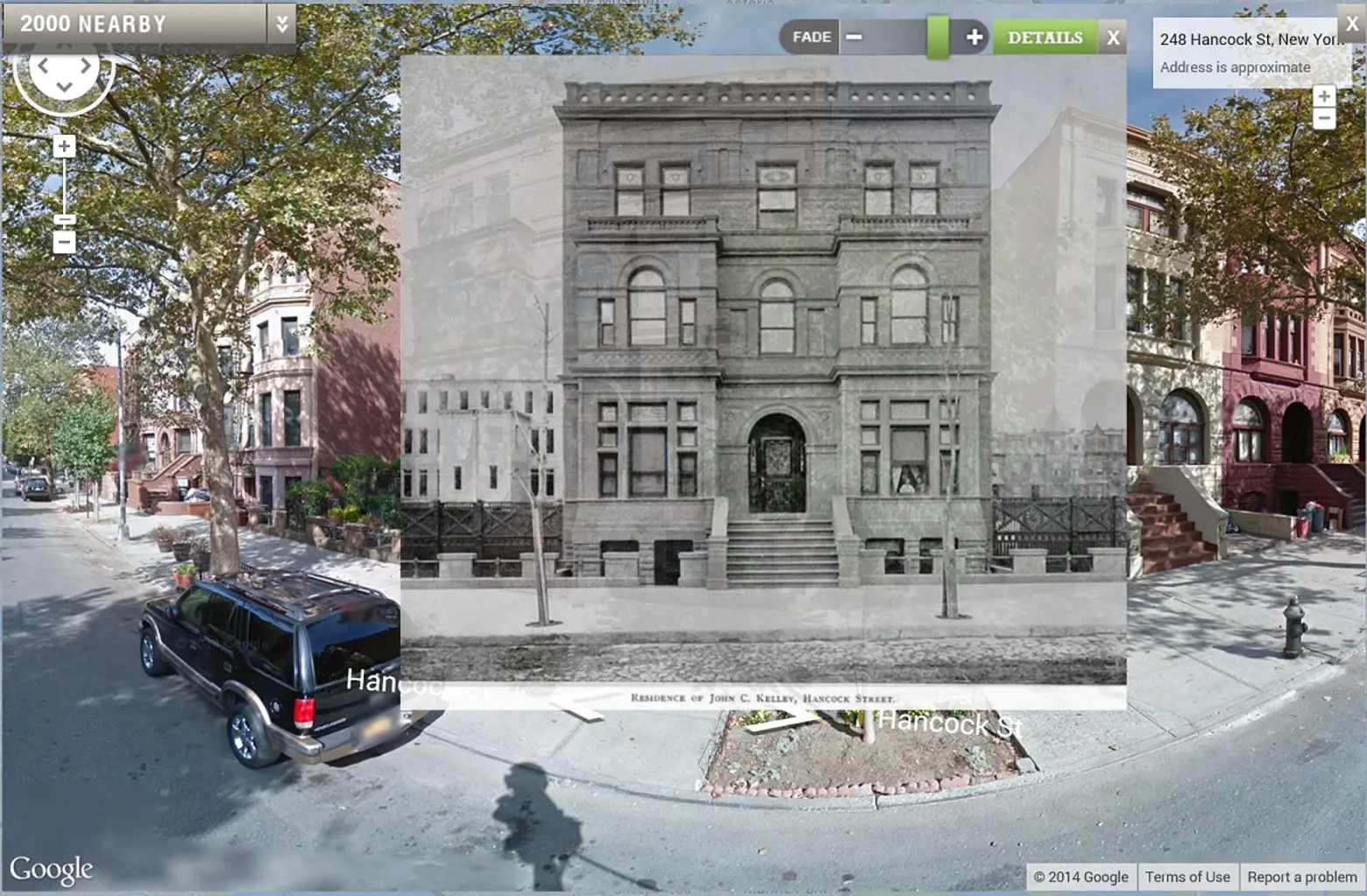 WhatWasThere superimposes historic images on current Google Street View maps. Here, the John C. Kelley house at 284 Hancock Street is featured. The Bed-Stuy brownstone was built in the 1880s for water meter king John C. Kelly. This Romanesque and Queen Anne design was influenced by the W. H. Vanderbilt house on Fifth Avenue in Manhattan.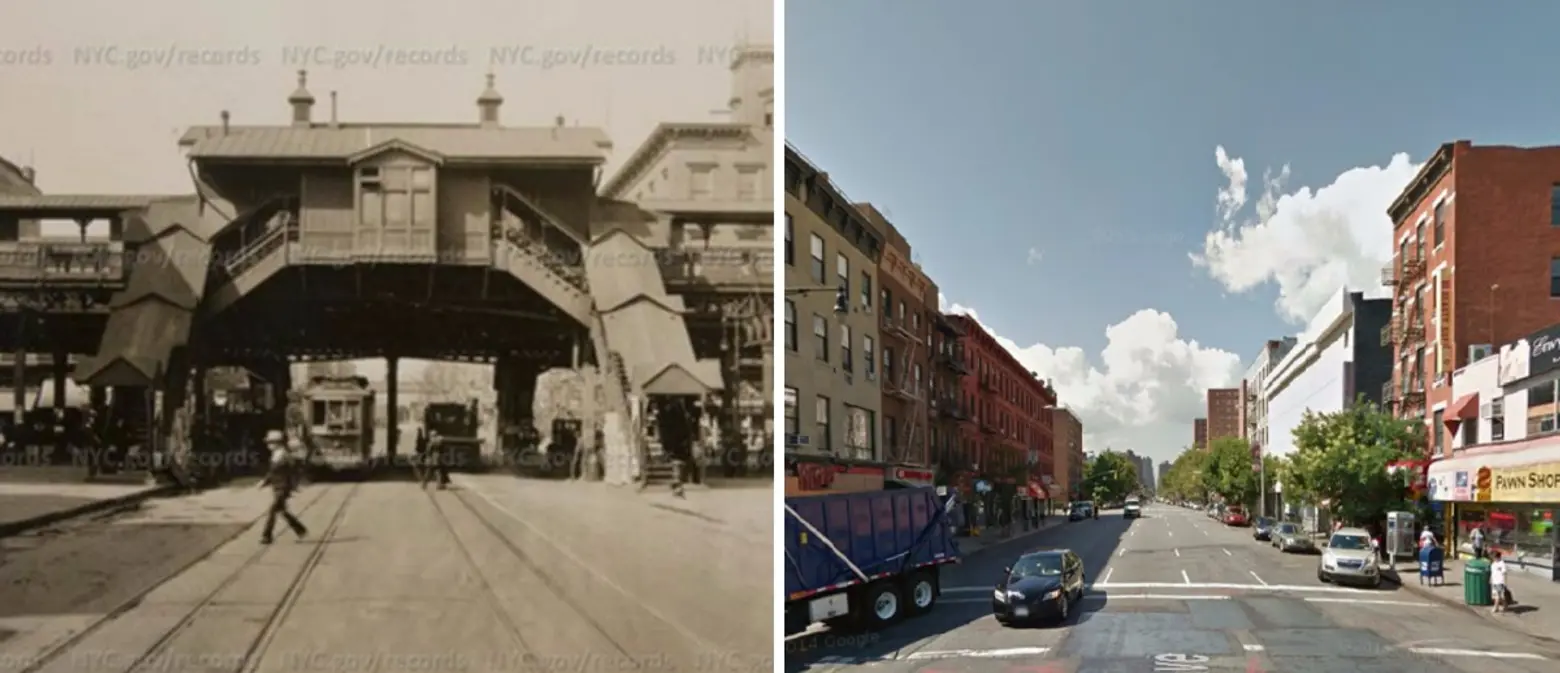 The site features more than just buildings. It also shows historic images of social gatherings, street life, and transportation. This is the view looking east on Third Avenue at 116th Street in 1925, when the elevated train was still in existence, compared with today's streetscape. This historic image comes from the NYC Municipal Archives.
Make sure you set aside a good amount of time before you check out WhatWasThere because, trust us, it's addicting!
Lead Image: The Bayard-Condict Building on WhatWasThere via Library of Congress
Contemporary images via Wiki Commons and Google Maps