VIDEO: Frank Lloyd Wright on His Arrogance and the 'Greed' That Built NYC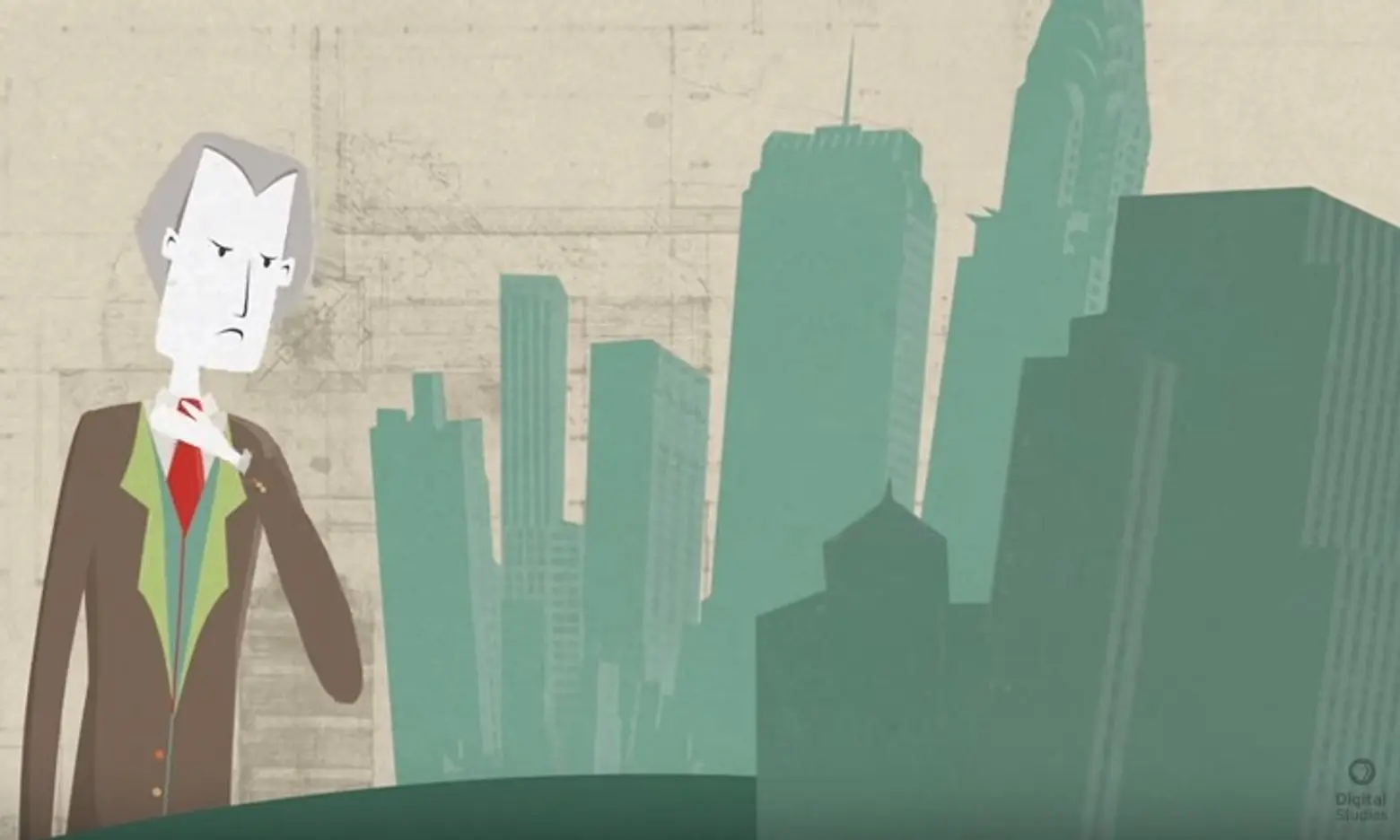 "Fellow architects have called him everything from a great poet to an insupportable windbag," begins Mike Wallace in a 1957 interview with Frank Lloyd Wright. This is the setup for a talk with the famous architect in which he asserts he could rebuild the entire country if he had 15 more years and that the New York City skyline is nothing more than a "race for rent," a monument to "the power of money and greed," and completely lacking any ideas.
In this animated video from PBS Digital Studio (h/t Reddit), set to the historic interview, we learn why Wright thinks centuries of architecture failed, what he feels is wrong with St. Patrick's Cathedral, and how he believes he received the title of "arrogant."
Wallace specifically brings up St. Patrick's Cathedral after Wright speaks of the failing of architecture for 500 years, making the sweeping statement that "it was not innate, it wasn't organic, it didn't have the character of nature," and then adds, "I put a capital N on nature and call it my church." When Wallace says he gets a feeling of reverence walking into St. Patrick's, Wright mentions an inferiority complex and says the building doesn't represent "the feeling of independence and the sovereignty of the individual." But, according to Wright, his reputation for arrogance comes from the fact that he has faith in himself, especially after creating (at the time) 769 buildings that he said were "quite easy to shake… out of my sleeve."
Yesterday was Wright's 149th birthday, and to mark the big 150 next year, MoMA will be hosting a major retrospective of his work. More details on that here.
RELATED: