Rhonda Sassoon puts Soho's famous 'Dean & Deluca loft' on the market for $5.8M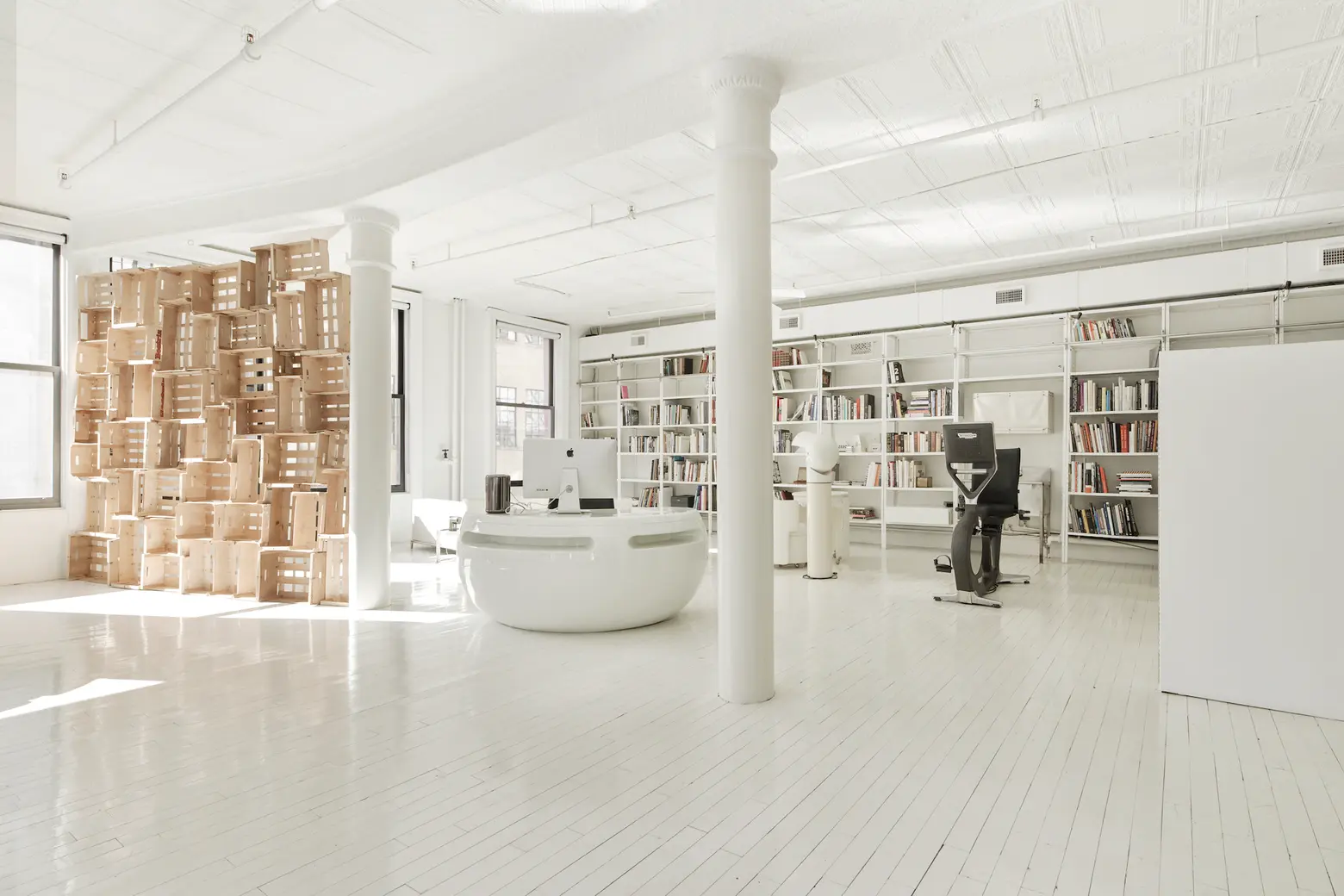 Listing images courtesy of Douglas Elliman
Six-and-a-half years ago, Rhonda Sassoon, fourth wife and widow of famed hairdresser Vidal Sassoon, dropped $5.8 million on this stunning Soho loft at 133 Wooster Street. Not only is it notable for its sprawling 3,600-square-foot layout, but for the fact that she bought it from Dean & Deluca co-founder Jack Ceglic, who created his cookbook right in this very kitchen. Sassoon has now put the co-op back on the market for $5.8 million, hoping to break even.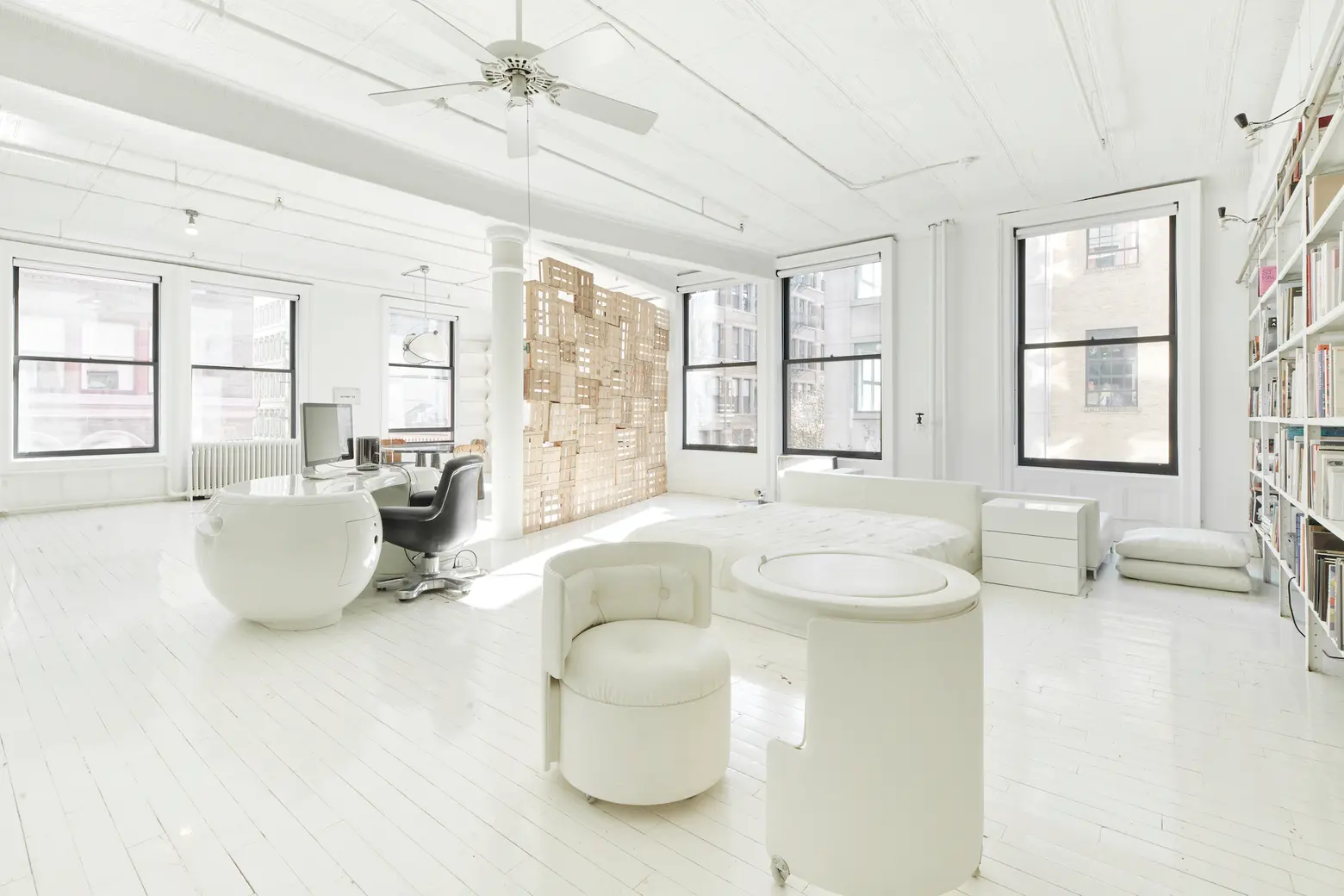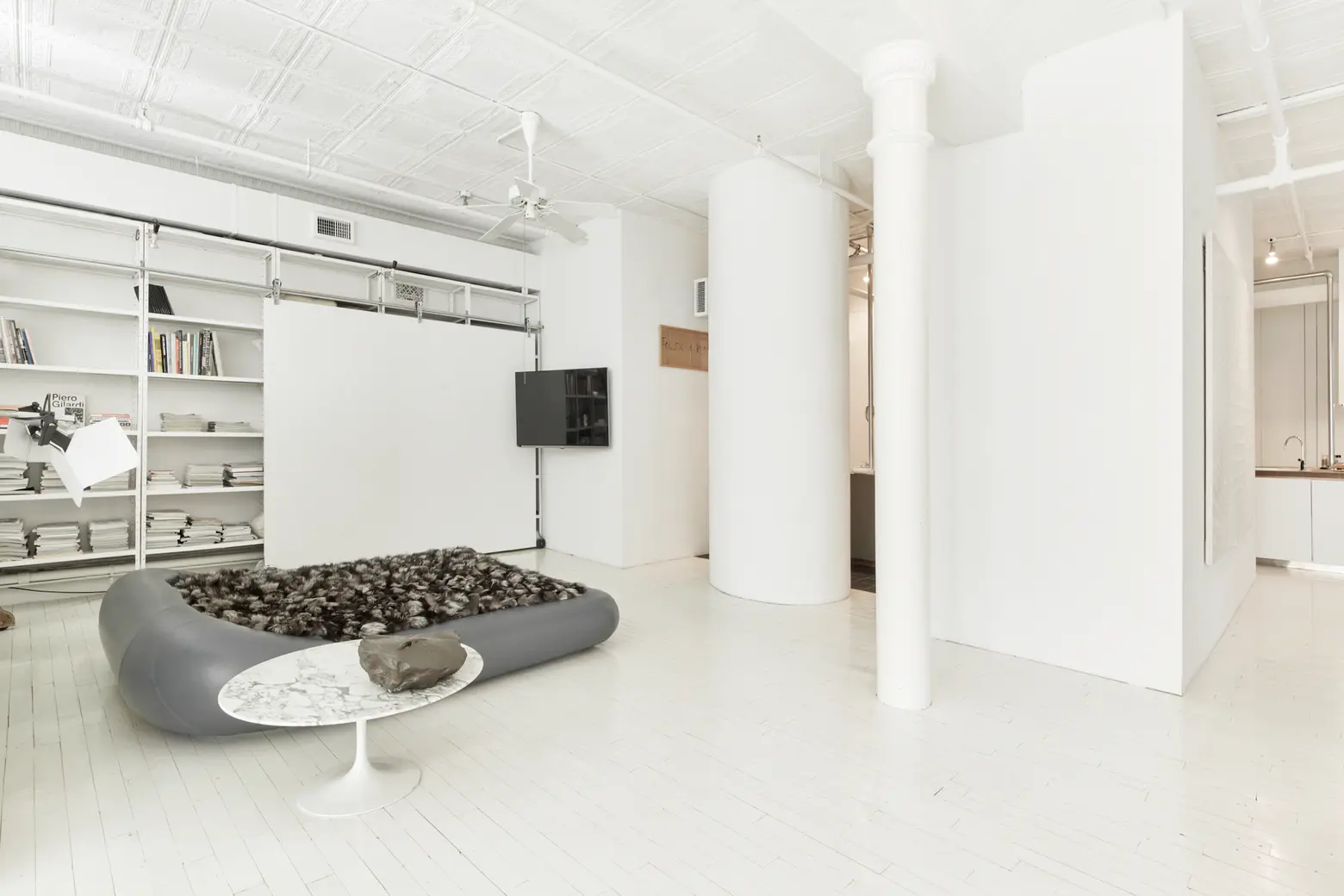 As the listing describes, "The current owner has capitalized on the romanticism of early loft living by having an open flow from living, to dining, to sleeping largely divided in simple terms by furniture, art and other subtle suggestions of division…"
The space is highlighted by both the 15 new wood windows (which let in amazing light) and the western wall of floor-to-ceiling bookshelves that is equipped with a sliding 12-foot panel "that can offer a white wall backdrop to any of the spaces that run its length." Throughout, you'll find the original plank floors, now enameled in dreamy white, 11-foot tin ceilings, and seven original columns.
As the New York Times tells us, Ceglic, who is a painter, bought the loft with Joel Dean in 1969 (before the lofts of Soho were legal for residential use) for a mere $20,000. Ceglic originally designed the white walls and industrial shelving as a nod to the building's early days as a doll factory. It was in 1977, that he and Dean teamed up with Giorgio DeLuca to open the original Dean & DeLuca not even a block away on Prince Street.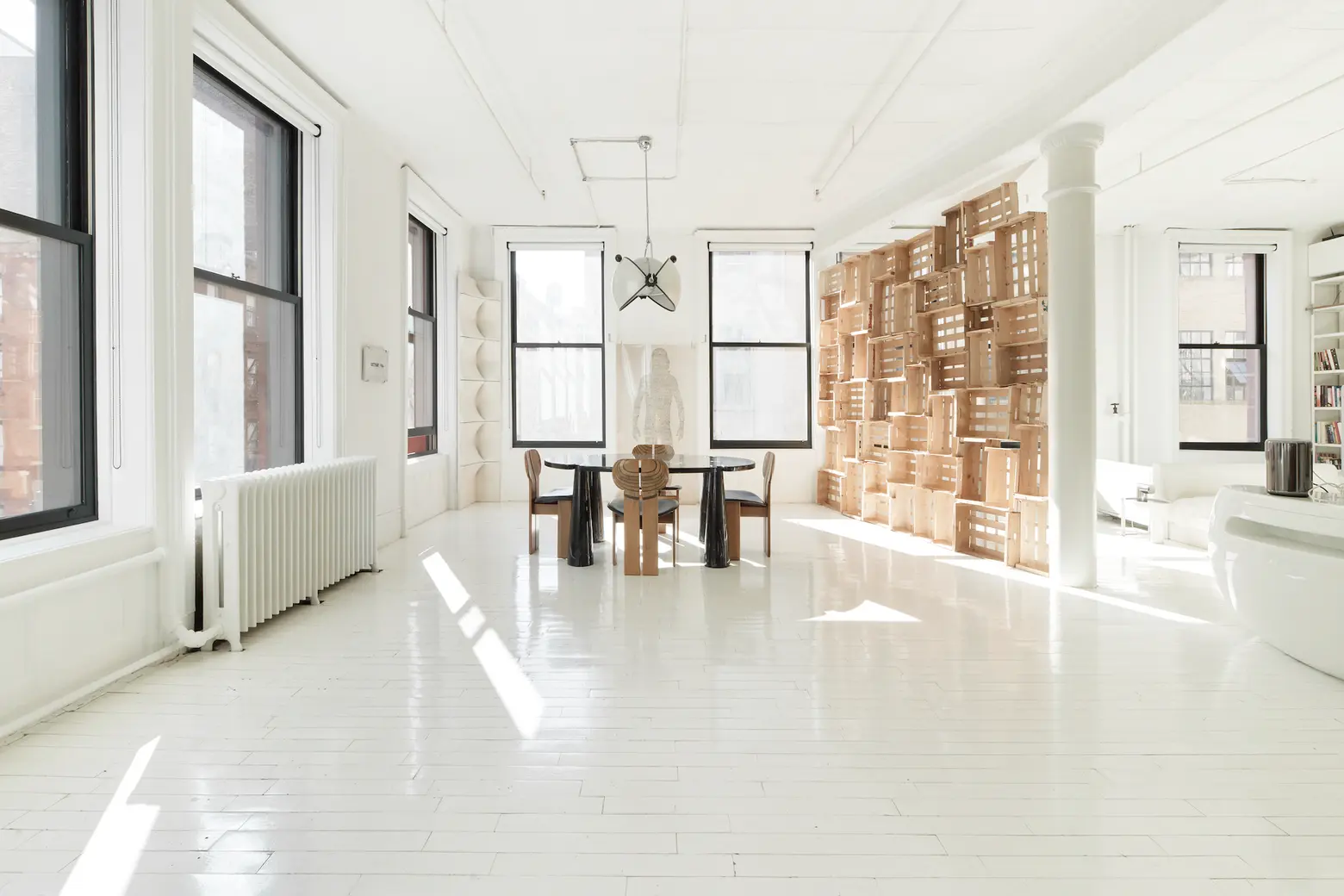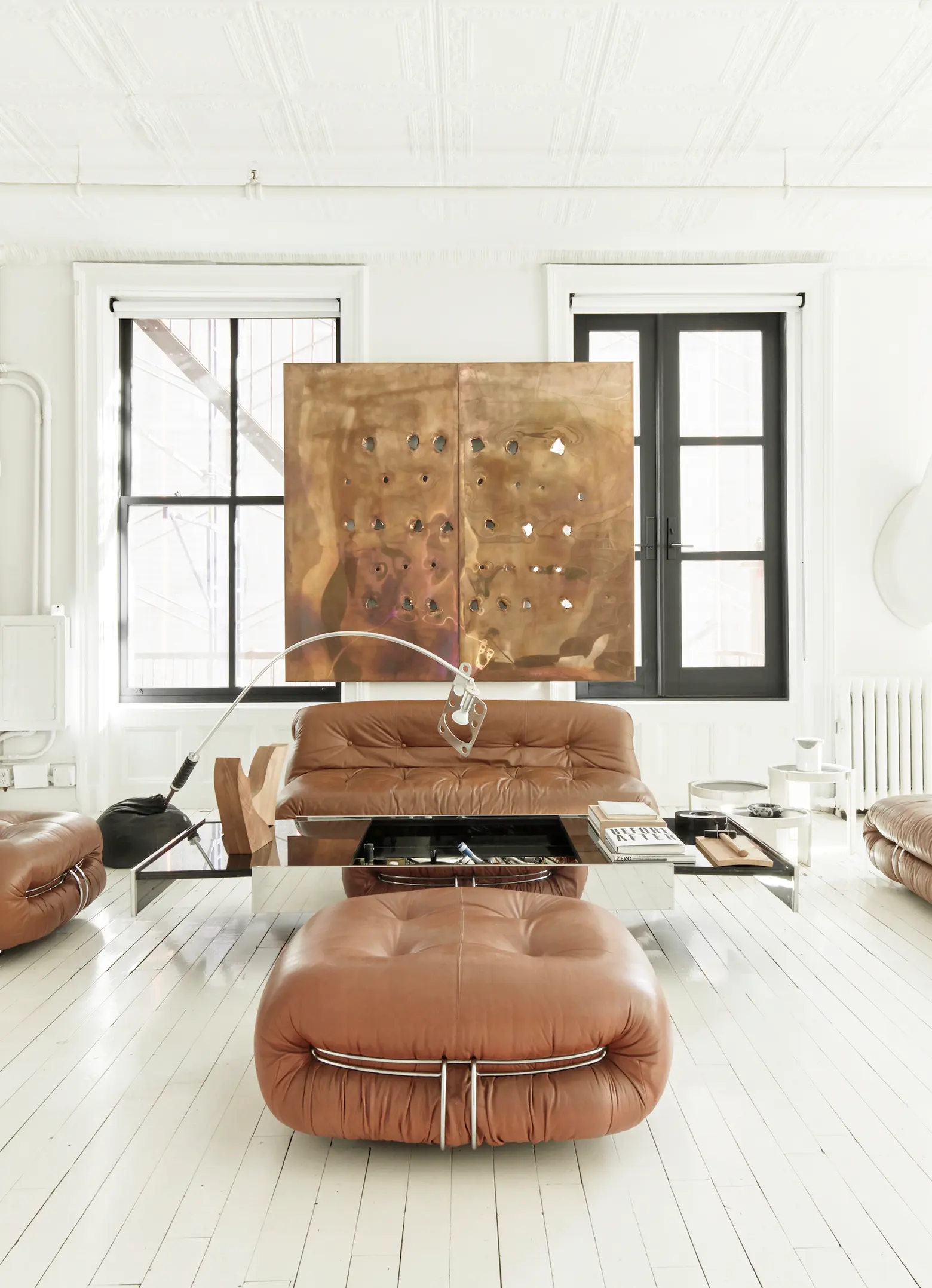 Rhonda, who goes by Ronnie, first saw the apartment when it was one of the first lofts ever featured in the New York Times. Years later, after her husband Vidal Sassoon passed away in 2012, and she and her new partner, filmmaker James Crump, were looking for a new place in the city, she got word that it was on the market.
She, too, featured the home in the New York Times' T Magazine in 2017, where she said that they decided to keep it mainly how they bought it. "We feel like this place is living history, which is one of the reasons we didn't want to alter it," she said.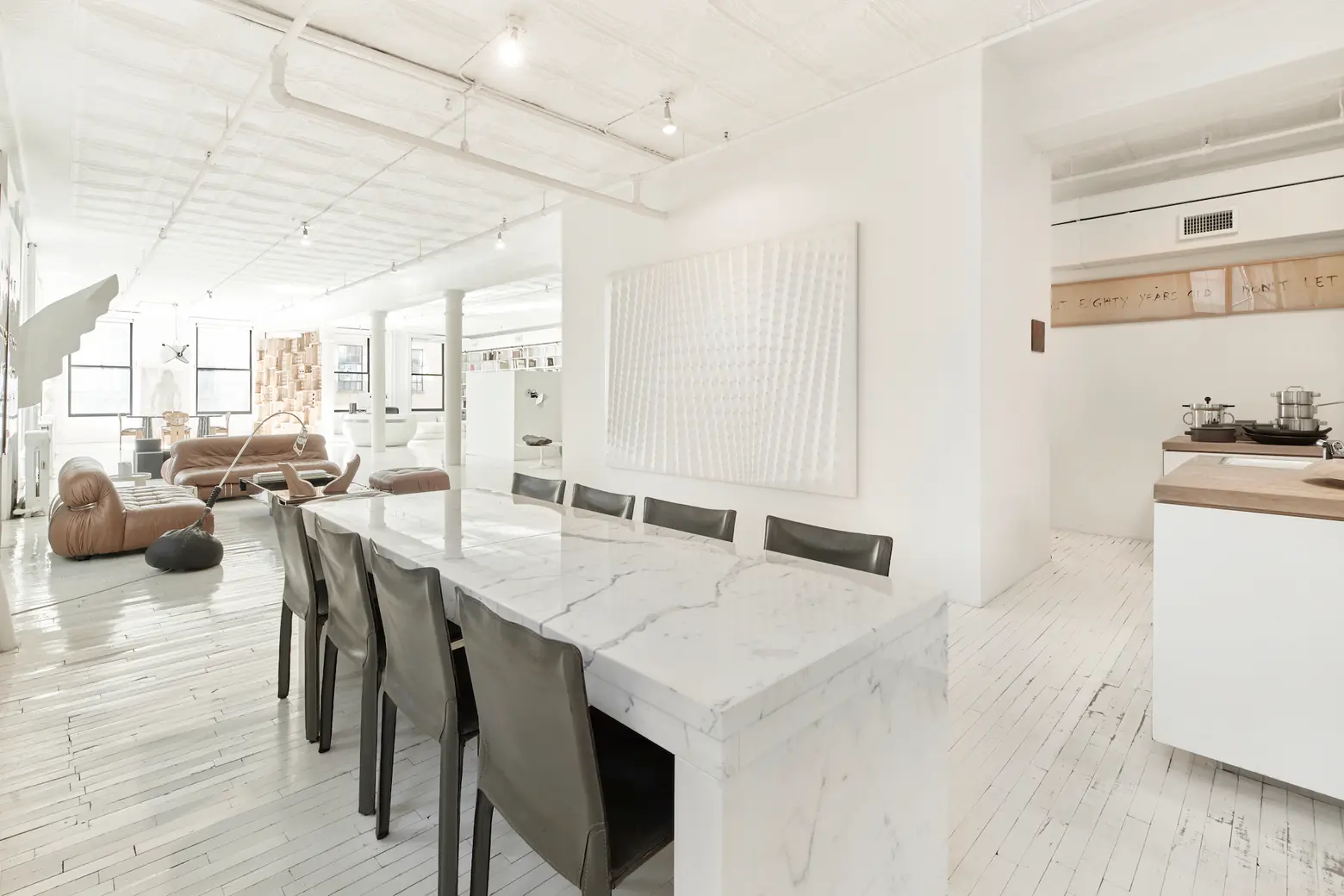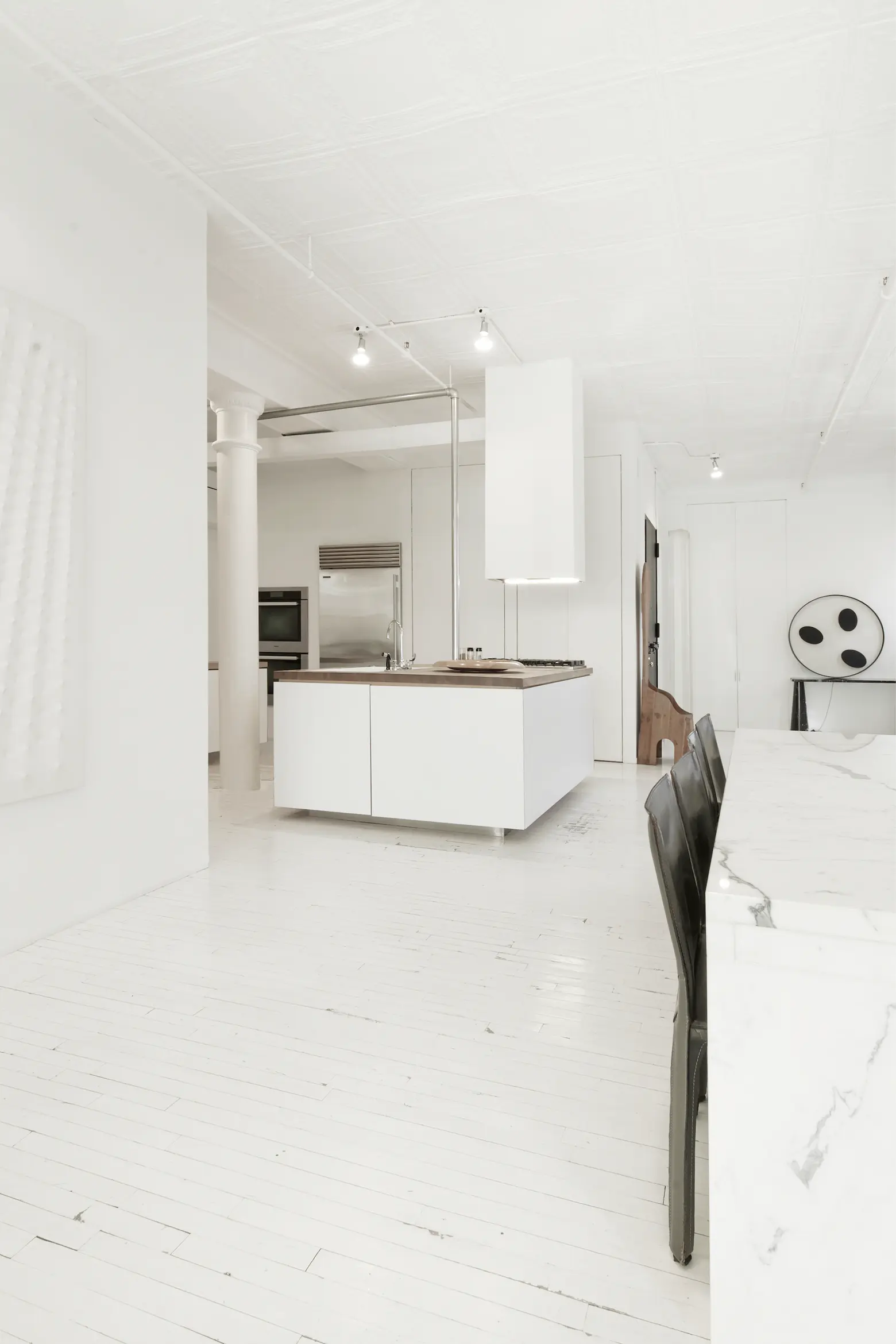 The kitchen has top-of-the-line appliances and plenty of counter space.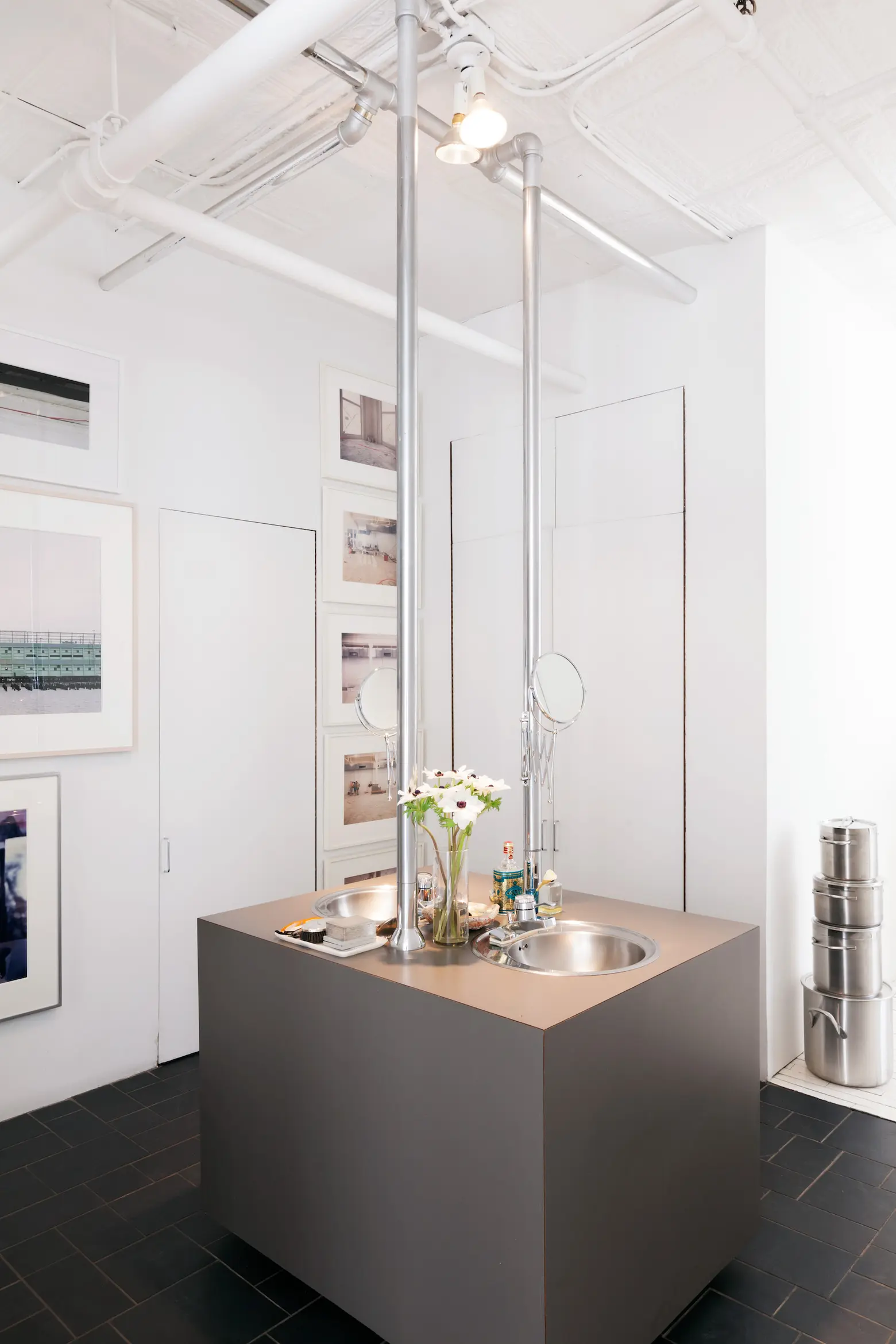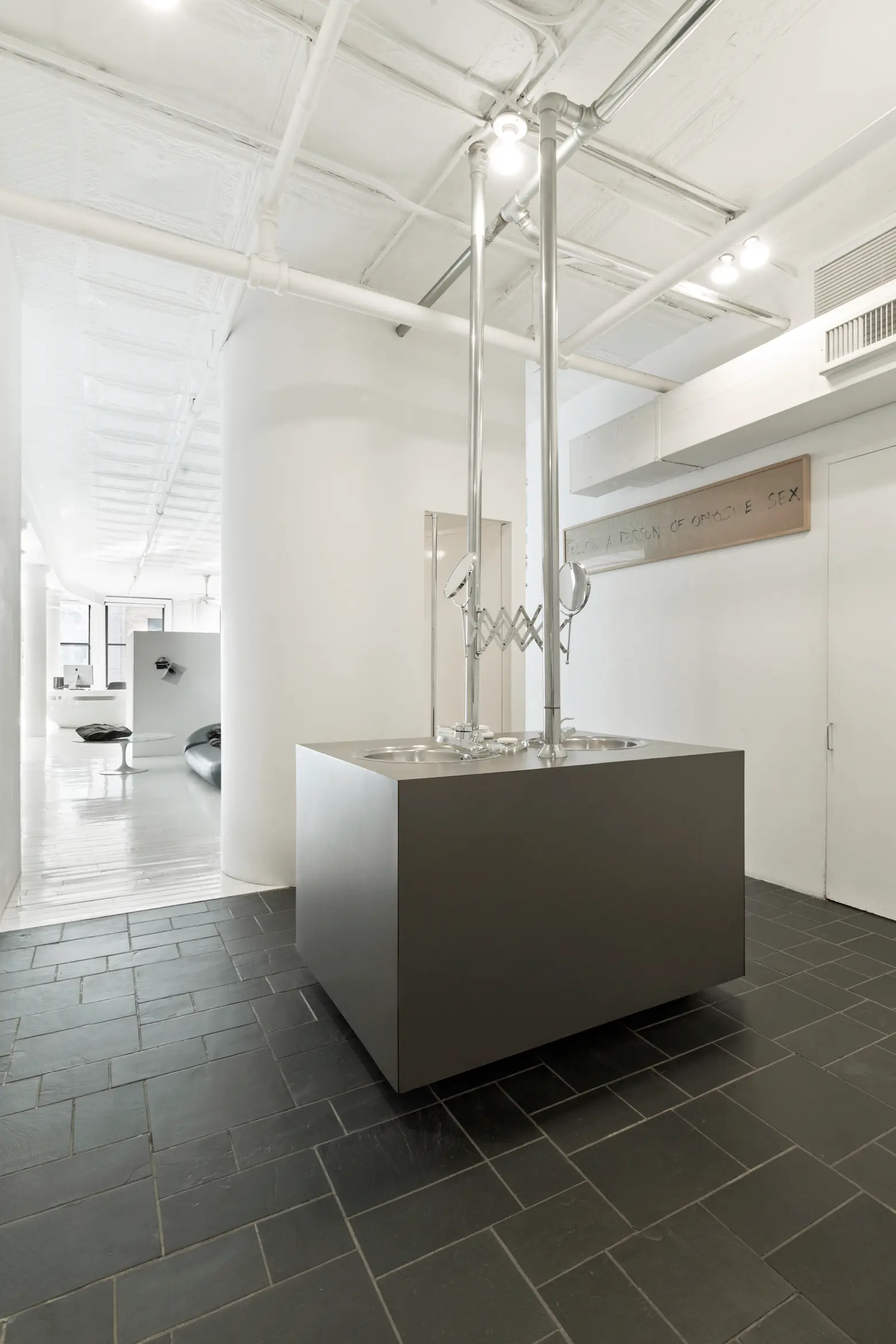 Unsurprisingly, the bath area is fit for a salon. It has dual-facing center of room sinks, a soaking tub, and two walk-in closets.
133 Wooster Street was built in 1900. It's a classic Soho cast-iron loft and has just 12 co-op units.
[Listing details: 133 Wooster Street, 3SE at CityRealty]
[At Douglas Elliman by Scott Allison and Dennis St.Germain]
RELATED:
Listing images courtesy of Douglas Elliman