Urban Planners Propose Moving Madison Square Garden to Nearby Post Office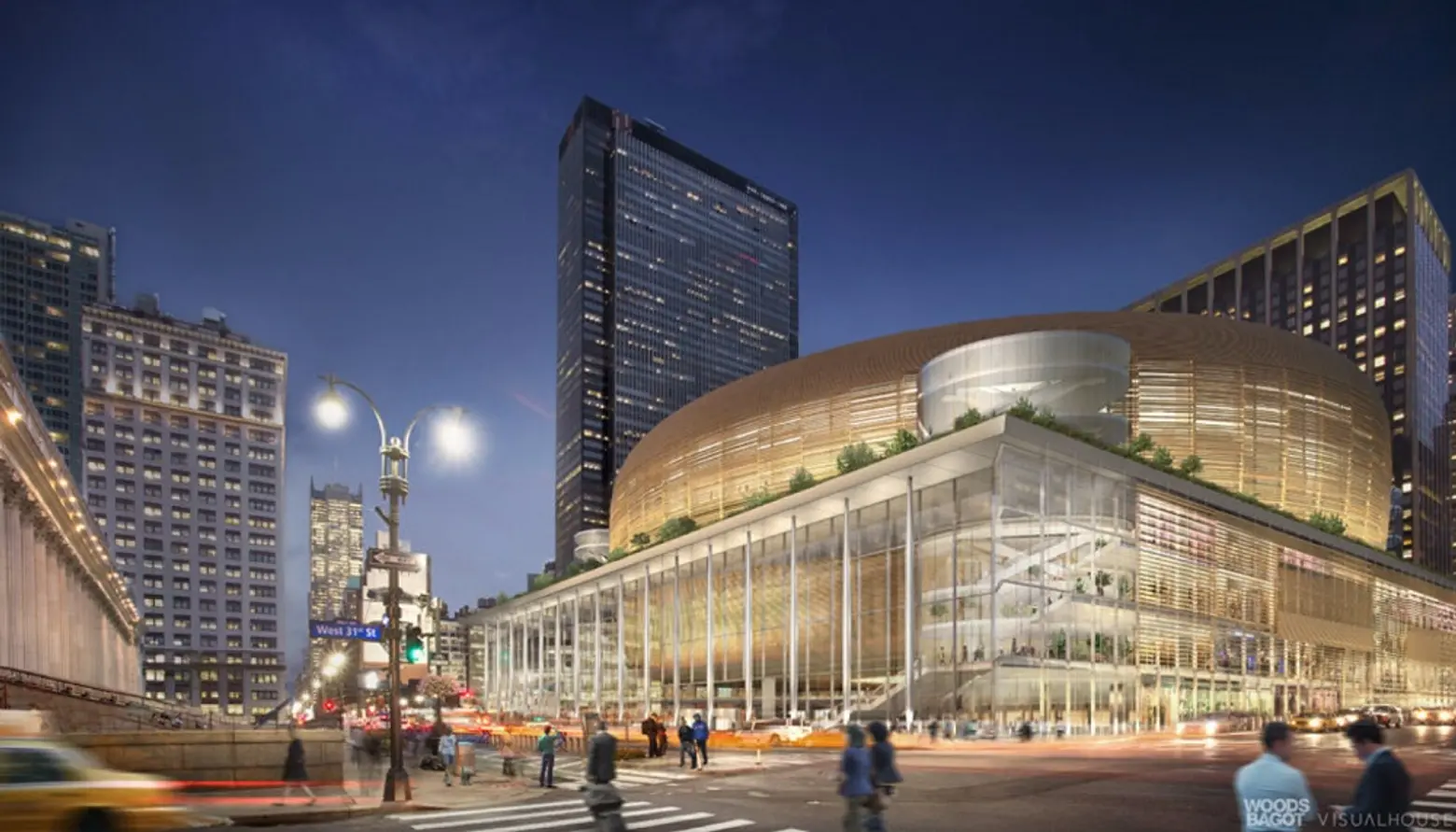 If there's one thing that all New Yorkers can agree on it's that Penn Station is pretty awful. And if we're ever going to get a new home for NJ Transit, Amtrak, and the LIRR, Madison Square Garden will have to move (just don't tell any die-hard Rangers fans that).
The Alliance for a New Penn Station, a coalition of the Municipal Art Society and the Regional Plan Association, is proposing in a new report (revealed at this morning's MAS Summit) that the world-famous venue take up residency in the Morgan Post Office and Annex, occupying the block bound by 9th and 10th avenues and 28th and 30th streets. The mail sorting facility site is large enough to accommodate a new state-of-the-art arena and is just a quick walk to Penn Station. The coalition told Capital New York: "Relocating the Garden to this site will provide the city with a new arena and allow for the reconstruction and expansion of Penn Station, each of which can be designed to vastly improve the conditions of the district."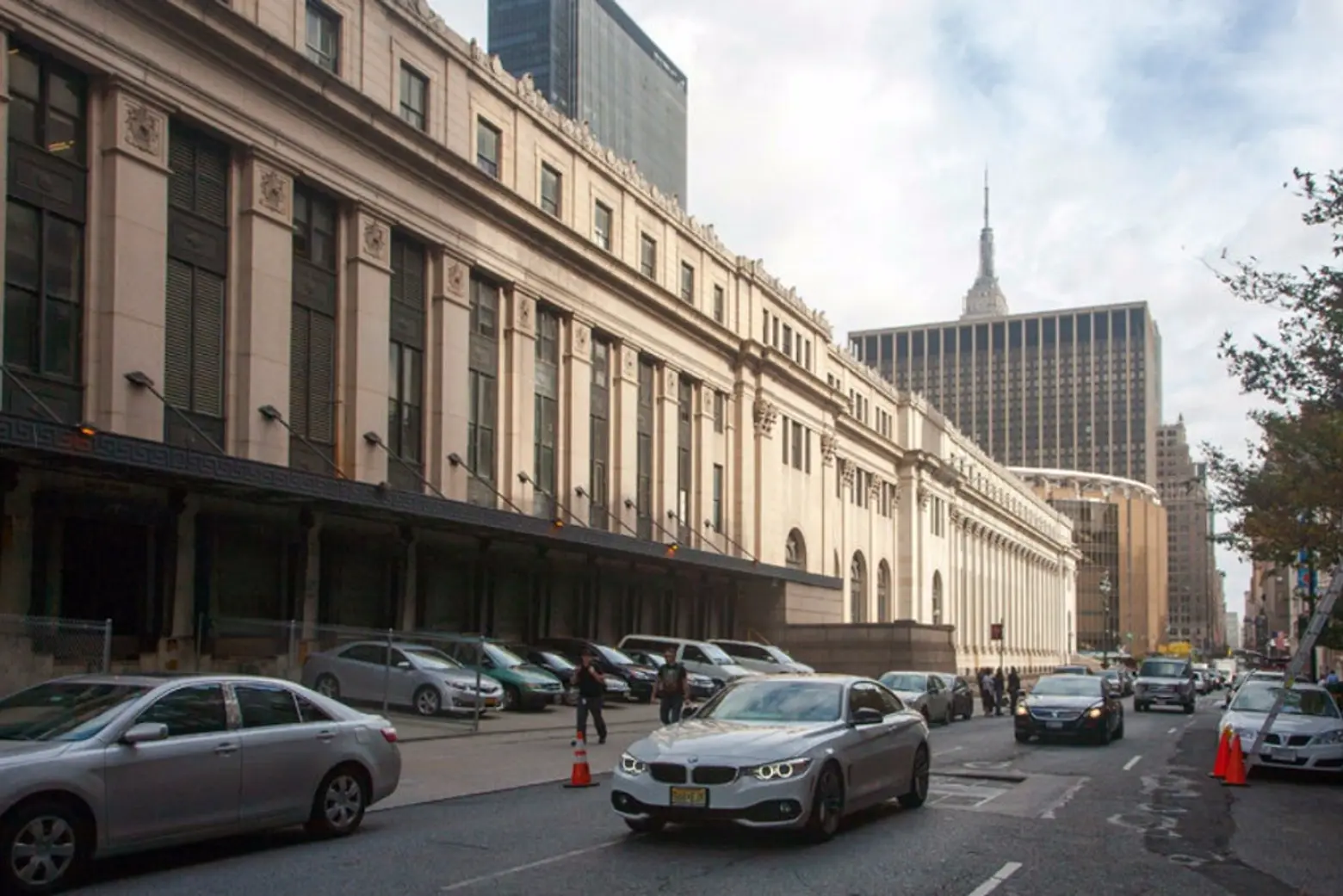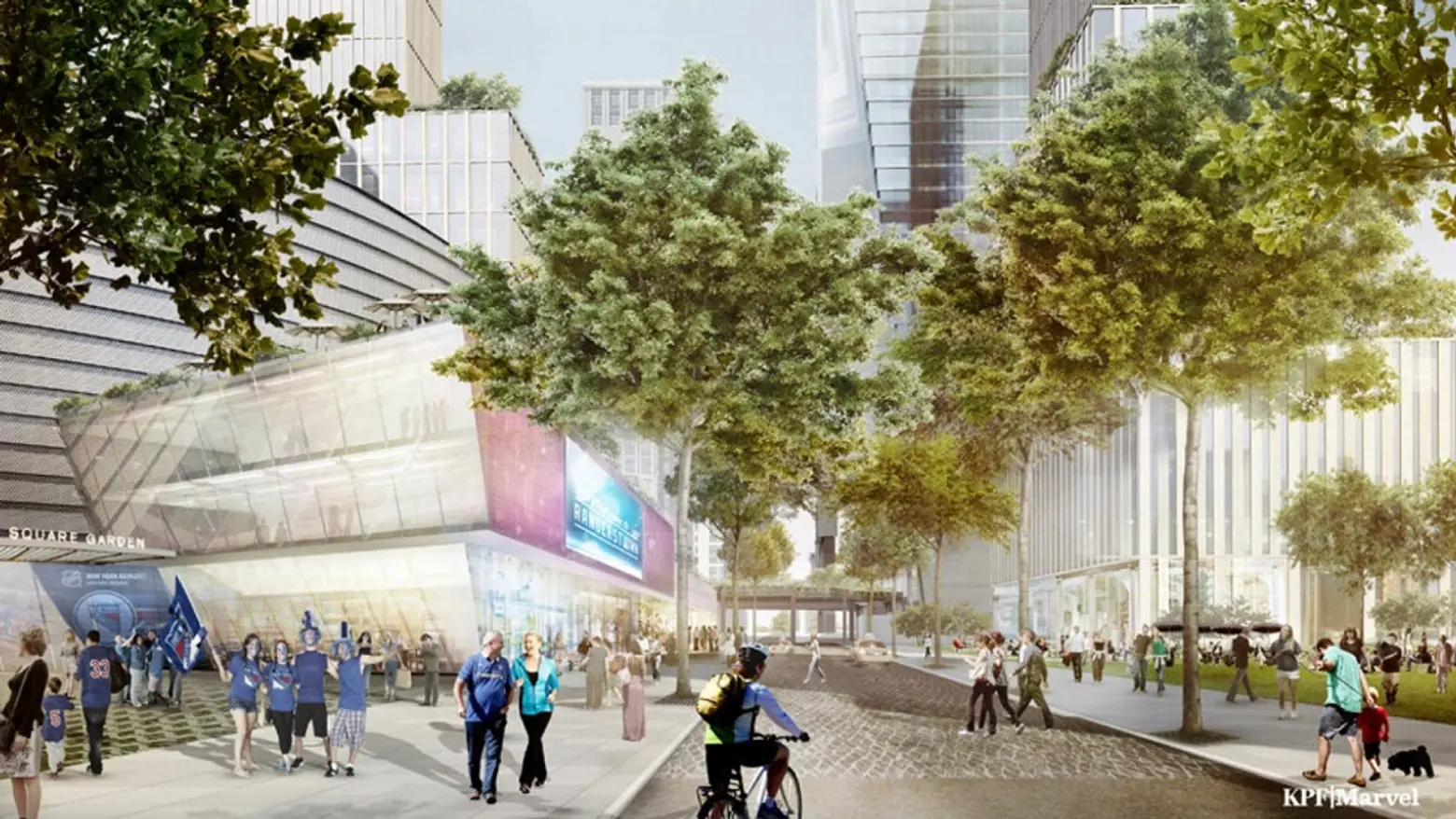 The current Morgan Post office site and a rendering for a new MSG by Kohn Pedersen Fox Associates
Relocating Madison Square Garden to accommodate a new, expanded Penn Station is not a new notion. But proposing the Morgan Post Office as its home is a fresh idea. Last year, the city denied a permit for MSG to remain in its current location in perpetuity, instead allowing a ten-year renewal. The Garden also received a $1 billion capital investment around this time. A slight wrinkle in the plan is that the post office is currently still in use, and would have to move its operations elsewhere if it did in fact sell the building.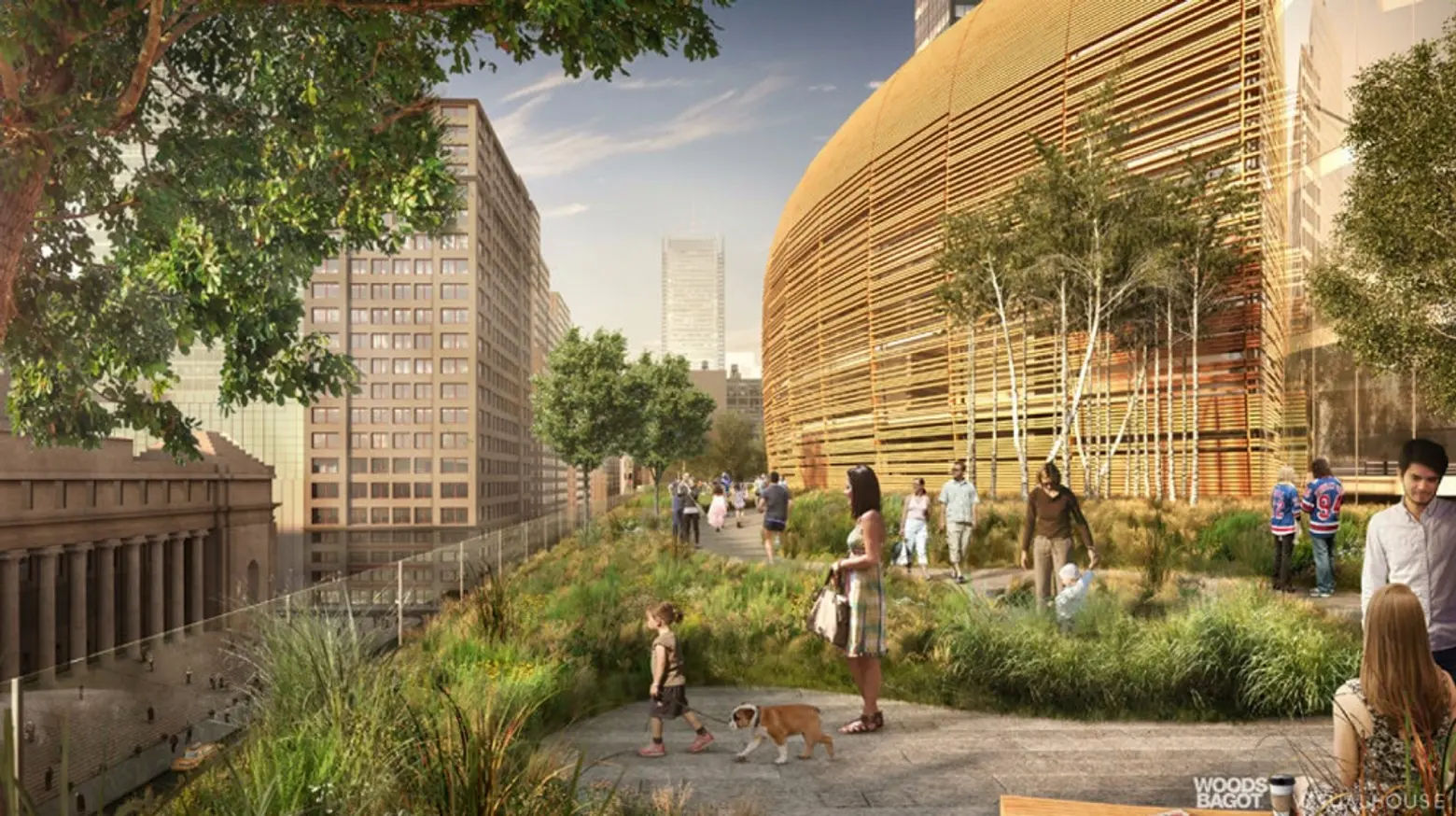 Rendering by Woods Bagot
The alliance also proposes that Vornado relocate its neighboring office tower Two Penn Plaza, but that building shares MSG's issues of having columns that go down to Penn Station's track level. They assert that the station was designed for 200,000 passengers a day and now sees 600,000, making a redesign necessary. See all the renderings of the potential new site in our gallery below.
[Via Capital New York]
Images via MAS