Three People Share What It's Like to Live in Common's Co-Living Concept in Brooklyn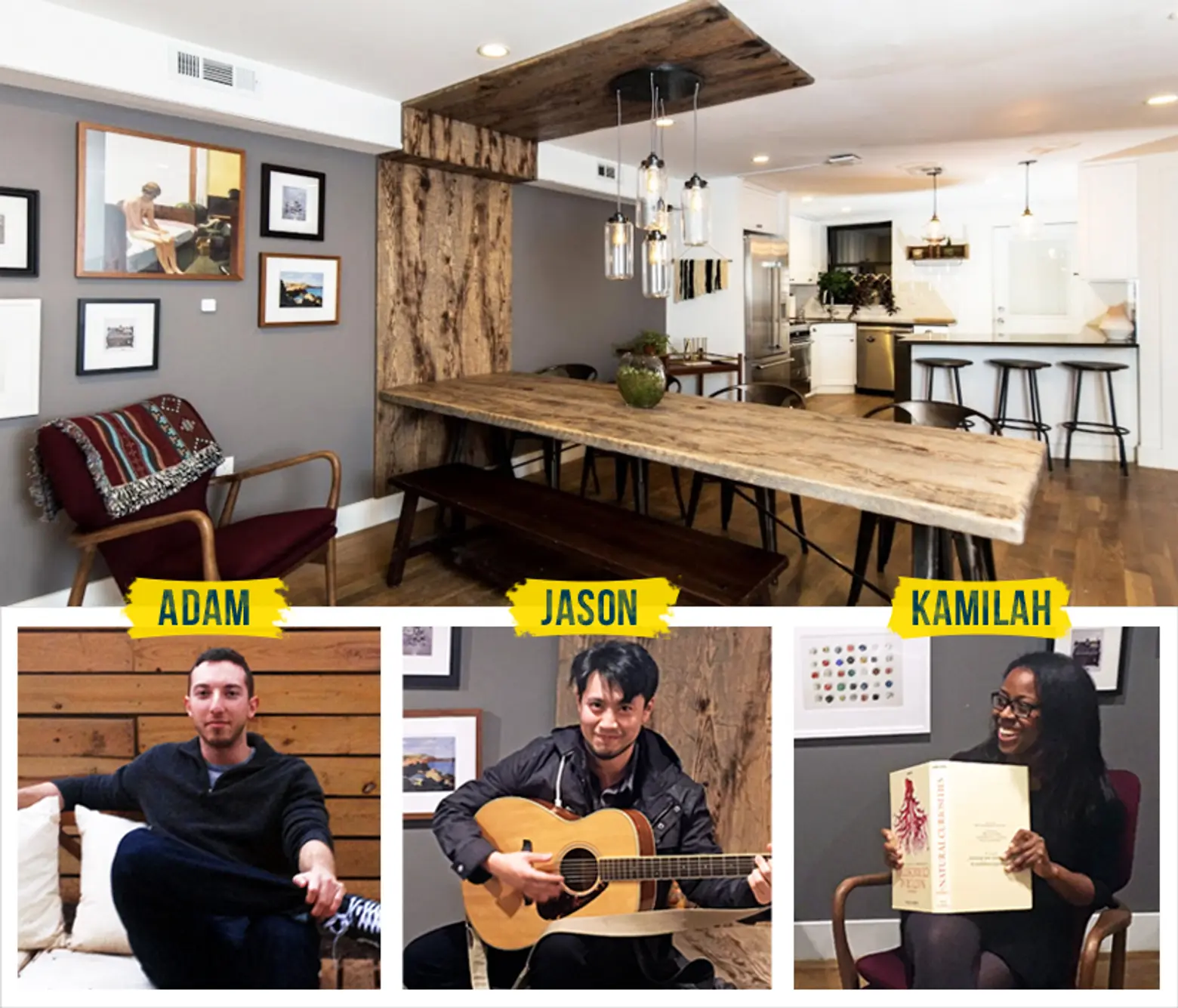 What if your home was more than just a place to live? What if it took care of the tedious parts of everyday life (like cleaning, paying utility bills, and shopping for the basics) and there were always a bunch of interesting and like-minded people hanging out in your living room? Brad Hargreaves, CEO of Common, has structured his co-living housing company to be just that.
While we've reported on Common before (as well as WeWork's similar new shared housing setup in FiDi), today we're going behind the scenes at Common's first outpost located in Crown Heights. We asked three residents why they chose to live at Common, if this catered style of co-living beats the standard New York roommate setup, and, of course, what we all really want to know—with 10 different personalities under one roof, just how "Real World" do things get?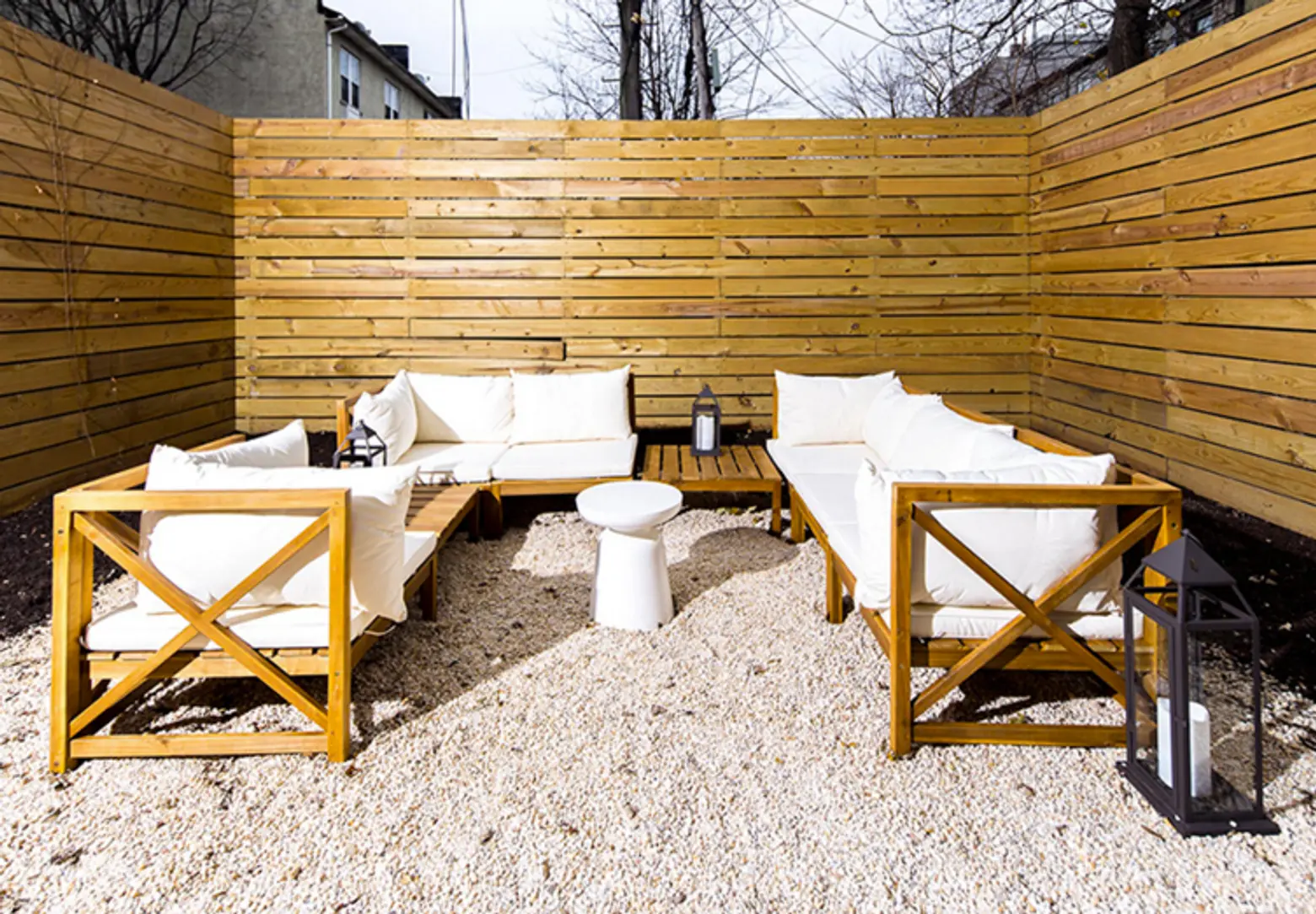 Common manages residential properties owned by real estate developers. Common residents don't pay typical rent, they pay a "membership fee." This fee includes rent for a private bedroom (ranging from $1,800 and $1,950) and utilities, but it also gives them access to shared common areas, free onsite laundry, weekly cleaning, wifi, two bathrooms, kitchens stocked with appliances, all furniture and bedding and an unending supply of coffee, tea and toilet paper (the things most roommates fight over).
Common members use the group messaging app Slack (along with Common employees and the building manager) to ask questions to other residents ("does anyone has a cup of sugar"), alert the manager to problems (which reportedly get fixed within hours) or suggestions (one resident commented, "wouldn't it be nice to have blenders" and all the kitchens had blenders the next day).
The refrain heard over and over by those who live in Common buildings is that living there makes life easier while they focus on getting their careers on track.
So far the residents are thrilled with their housing saying, "This is Common's product and they are trying to make it the best experience possible."
↓↓↓
Jason Choi, 30
What's your profession?
I'm an iOS engineer at Conde Nast.
Where are you from?
I'm from L.A. but I moved to New York from San Francisco three weeks ago.
I moved around three times in my five years in San Francisco and it's like the wild west. I have always had roommates because rents in San Francisco are so incredibly expensive. The moment something comes up on Craigslist, you have to be there, be ready with credit score, be vetted, and you have to sweet talk the person showing the place to make sure you are the person they remember.
How long do you intend to stay?
I first signed a month-to-month contract but I just extended it to a three month lease. That will give me some time to meet some real estate agents and figure out which neighborhoods I want to live in. I only visited New York twice before I moved here.
My biggest hurdle was finding a place without being here. I was talking to friends who live in New York and they were telling me all about the brokers' fees, how things go off market really fast. Not understanding how New York works and what it's like to live in one of these boroughs, I really needed time to explore all of my options. This is a great way to do that.
There are certain places similar to this in San Francisco. I met a few people who are co-living in giant victorians but they weren't run by a company, it was just a group of people. They were always really interesting people and there always seemed to be a few artists to help decorate the house.

What about co-living appeals to you the most?
The idea of co-living was daunting when I initially thought about it. Having nine roommates is a lot. But I figured, what the hell? I realized that we'd each have our own floors so it's really like I have two roommates and others are a part of the complex. The place looked beautiful online and the situation kind of fell into my lap.
There are a lot of great perks to it, but most importantly it's one less thing to worry about. Supposedly, Obama only has to choose between two suits in the morning, a blue suit or a grey suit. He says it optimizes his productivity. It's just one less thing to have to worry about. That's what it's like here.
What about this experience is not what you expected from co-living?
It was really nice to see that everything was already set for me when I got for here. I landed at the airport at 9 p.m. on a Friday. The caretaker and his brother met me at the building and helped me carry two 50-pound boxes to my room. When I got into my room it was picture perfect. All I had to do was unpack.
How is this different than college dorm living?
I lived in a college dorm for one year. The only similarity of dorms to here is that I didn't know the people I was living with. But other than that, it doesn't feel like college to me at all. Everyone here is in different stage in their life. We all stumbled on this situation and we're living here for the meantime. I'm sure most of the people will move out in a few months, it's so easy.
Is living there anything like being on "Melrose Place" or "The Real World"?
Co-living seems to attract people that have similar mindsets and want to have an experience. People think, "Maybe these places will throw cool parties, and go on trips together." You either spend your time at work or at home. If you're not married, might as make the most of it and be with people you enjoy.
What has been your favorite event at Common?
I am pretty busy with work. I'm new in this city so I feel I have to overachieve. I go to work early and stay late so I don't get to do everything they do here, but my favorite event was the Thanksgiving dinner we had a couple of weeks ago [it's March]. For me Thanksgiving is something you do with your family and the people you care about. So it was really nice to be with a bunch of people that kind of know each other and are getting to know each other better. It was so great that the person who suggested we hold this dinner used to be a chef. He made an epic turkey! And everyone contributed. I made a homemade mac and cheese and one of my roommate's made yams. We had a really amazing dinner.
↓↓↓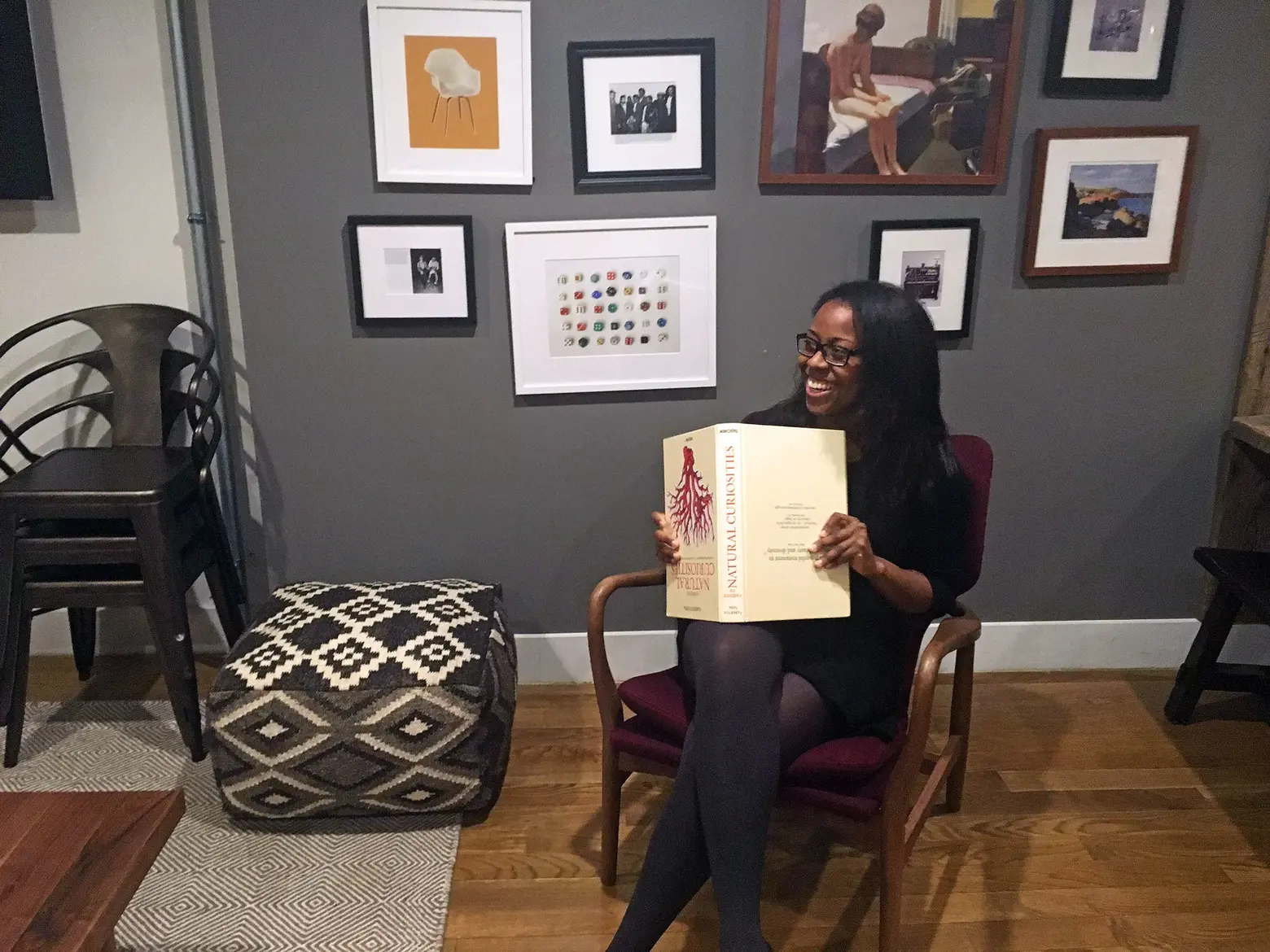 Kamilah Gray, 25
What's your profession?
I do global marketing at Bloomberg.
Where are you from?
I was born in New York but grew up in Georgia.
Where did you live before this?
I've moved around a lot lately. Before this, I had a year lease on the Upper East Side with two roommates. I thought I was going to relocate out of the country so I gave up my apartment, sold all my furniture and moved in with a relative for a few weeks. Then my move out of the country didn't happen so I needed to find a place, at which point, I had my "quarter life crisis." I took a trip to Asia for business and ended up extending the trip for a few weeks and backpacked around Thailand. I traveled by myself and had an amazing time meeting all of these people while staying in hostels. Everyone I met was from different walks of life but they had a similar mindset. When I came back to New York, I wanted to have a similar experience.
I googled hostels in New York but I would never live in a hostel in here. There was no way was I going to sleep in a bunk bed. Then I looked at Airbnb but that was too expensive. Then I googled "adult dorm" and that's how I found Common. But this is very different than a dorm.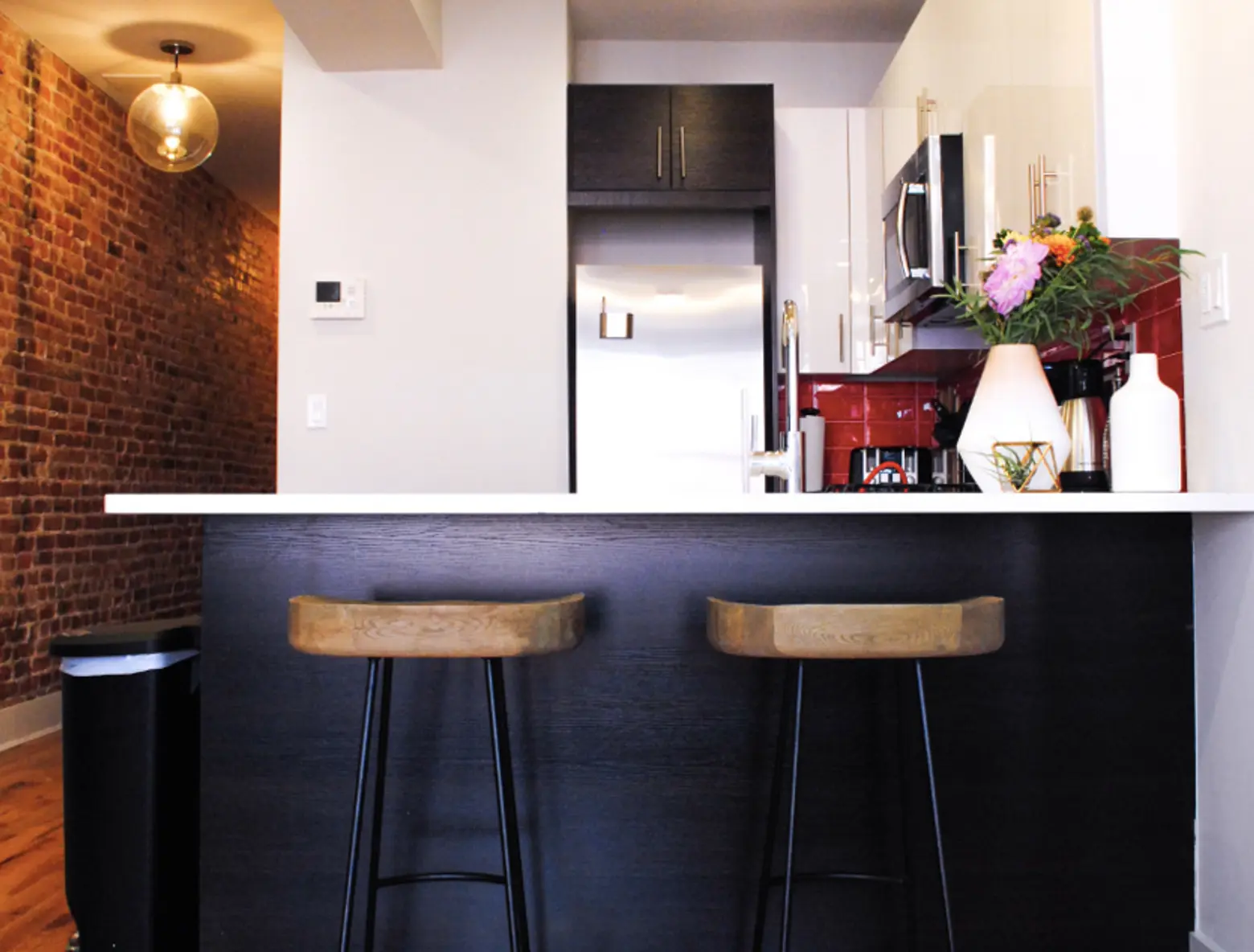 How is this different than college dorm living?
A lot of reporters who write about Common use the word dorm even though it's not a dorm at all. This is so different than a dorm because it's a luxury apartment with great appliances and decor. And all of the things you normally fight with roommates about, like cleaning up the bathroom, the housekeeper takes care of.
What really makes it difference is the technology we have available to us. It's so easy to communicate with the residents. The other day I needed the rice cooker so I went on our messaging app and found out that Jason had one upstairs and when I went to went to get it he taught me how to use it. And once I needed sugar, so I went on the app and asked, "Does anyone have sugar?"
It's like no other building I ever lived in. Because we can communicate with everyone in our building, we have better connections with people here. I feel like I have so much in common with so many people in the building because we have the tools to communicate and do so in an effortless way. In other apartments, you probably could have a lot in common with the others but you never know it. There are so many people that I didn't think I'd ever be friends with but because we live together we realize we have so much in common and I found out I really like them.
Also, people who live here are all open to hosting events. The other night we had an impromptu dinner, one guy here is a former chef, he just started cooking and then someone else joined in. I don't know any other building where that happens.
How long do you intend to stay?
They offer different packages. I locked in for six months and will reevaluate when my term is up.
What about co-living appeals to you the most?
Common treats the building like a product. We had a product manager [which is not his official title] and he is always thinking of how to make our building better. They are very quick to respond and always want to make sure it's the experience you want.
If you move to New York from out of state or country, you have an expectation about where you're going to live and you quickly have to drop that. You end up with a shitty apartment and have to be happy with it. With Common, this is their product and they're trying to make it the best experience possible.
For example, we had curtains where the light and sound came through. The manager came and said, "I'll replace them all with blackout curtains because I know the light wakes you." No other building or landlord would ever do this.
There is a CEO of the company and they're thinking about our experience and valuing it. They give us the tools for us to express what we need as residents. We told the manager that we'd love blenders and the next day we get blenders. They fix leaks within a few hours they fix it. It's amazing to live in a building and be treated like this. This is the way it should be should. Landlords should care like this everywhere.
What about this experience is not what you expected from co-living?
I didn't expect that there would be as many great networking opportunities. One guy in my building is doing a Master's program in data science. In my team at Bloomberg we need someone with that math skill set. I knew he was looking for a job right and I was able to refer him to Bloomberg and he just had an interview there. Living here is natural networking.
So is it anything like "Melrose Place" or "The Real World"?
I worried it was going to be like The Real World with all the drama. But so far, there's no drama. I think the reason why is we all opt to have this kind of lifestyle. You have to apply to live here. You don't get people who hate living their living situation. Everyone is open and down for it. I think it's the self selection that helps us avoid the drama that comes in other living situations.
↓↓↓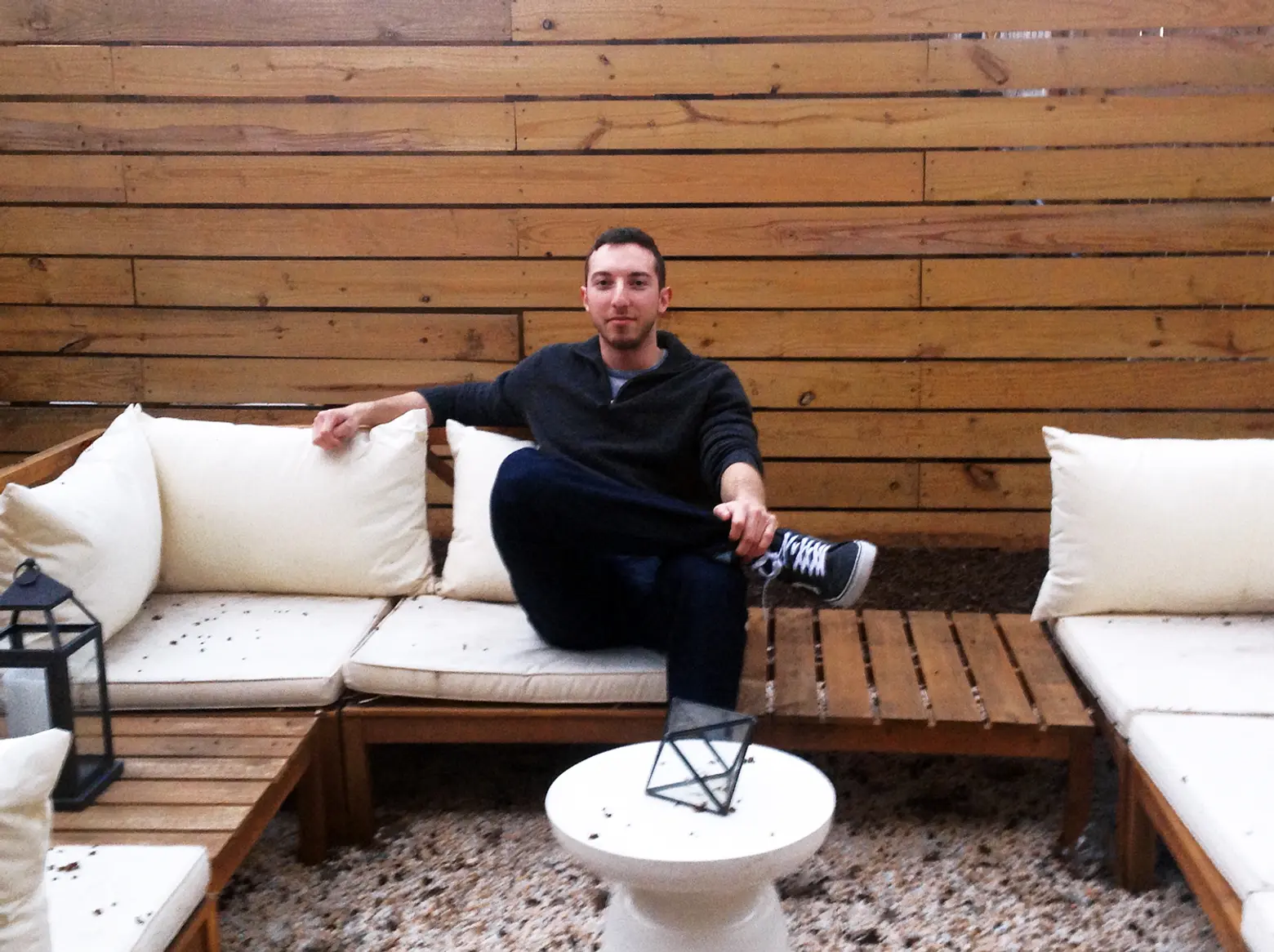 Adam Testa, 24
What's your profession?
I'm an entrepreneur. I'm in the midst of developing an e-juice company to flavor e-cigarettes, called Methods. E-cigarettes can have custom flavors, from tobacco to fruits to desserts to cereal flavors. My company focuses on refreshing and relaxing flavors, like the kind you'd find at spa.
Where did you live before this?
I've lived in a whole bunch of places. I like to move around. The ability to rent month to month is what I like about living here. Before this, I lived in a really nice sublet in San Diego. But I got into motorcycle accident and have to move home to NYC to live with my parents. I couldn't walk well. I recovered and then it was time to move out of my parent's place.
I looked for a few months before I found Common, on Craigslist, Facebook, and other annoying start-ups that claimed to make the rental process easier but it was really fragmented. Looking for an apartment in NYC is like sifting for gold, there are a lot of real estate agents out there pulling your leg. They put up ads for great looking places on Craigslist but when you inquire about them, they're not available anymore but they ask if they can help you out.
Common was so accommodating, gave me a tour right away and I knew I wanted to live here. They made the whole process so easy.
There is another version of this called Founders House. They are co-living community but one thing that alienated me from Founders is that it's dorm style, you live with someone else in your room. I could do it but I like my privacy.
A lot of my friends do this in San Francisco, I feel like it's just now getting popular here. In San Francisco, companies do everything, they run housing, rent scooters and help start-ups.
How long do you intend to stay?
I signed a three-month lease with Common. I do freelance work on the side so I saved up money to do three months with the intention to use Common's foundation of "we'll take care of everything for you." Common takes out all the possible distractions so I can zero in on my work. I don't have to worry about cleaning, I don't have to worry about getting a bed or getting any stuff before moving it. It was really smooth and you can just get that on with your life.
What about this experience is not what you expected from co-living?
The big element of co-living is who your roommates are. I didn't know what to expect with my roommate situation. Everyone is from a crazy diverse background, we have someone from Rwanda, Canada, the midwest, and San Francisco. Their ages range anywhere from 22-30. Someone who lives here works on oil fields. It's very refreshing.
How is this different than college dorm living?
I went to University of Colorado. I lived in a dorm there and I lived in faux frat house where it was me and six guys and everything was leaking. This is not at all like a frat house. Everyone is clean, professional and has direction. We have a cleaning woman and a kitchen with really high-end appliances. Frat houses are barely standing, have keggers, and really sophomoric people whose number one goal is to get super wasted. The number one goal of people here is to get on with their job, have a career and Common takes care of the rest. You pay one bill and get on with your life.
What is something you didn't expect about living in Common?
The towels are amazing! They're all white and so nice. Common sources all their products through start-ups, it's very San Francisco. It's the little details that make you like the place. The whole apartment is very white, it's like it cleanses your palate. It's a blank white slate.
I also love the Nest thermostat. I've never had it before. Each floor has a Nest and I just love the convenience of it—and no, we don't fight over it—and that you don't have to pay for utilities.

Where do you work in the house?
There is high-speed wifi all around building. I have a router in my room and there's one downstairs by the TV. I like to work alone so sometimes I work in my room on my bed, sometimes I work in the downstairs area or up on the roof.
Is Common anything like "Melrose Place" or "The Real World"?
We get together, we drink, we hang out. But there's never any tension here. I think the reason is because there's a good level of community and good level of privacy. If you want you can isolate yourself or if you want to be involved, you can. On Sunday we're going to have a brunch and get boozed up. But you don't have to do it if you don't want to.
RELATED: