This Saturday, celebrate the 300th anniversary of Brooklyn's Lott House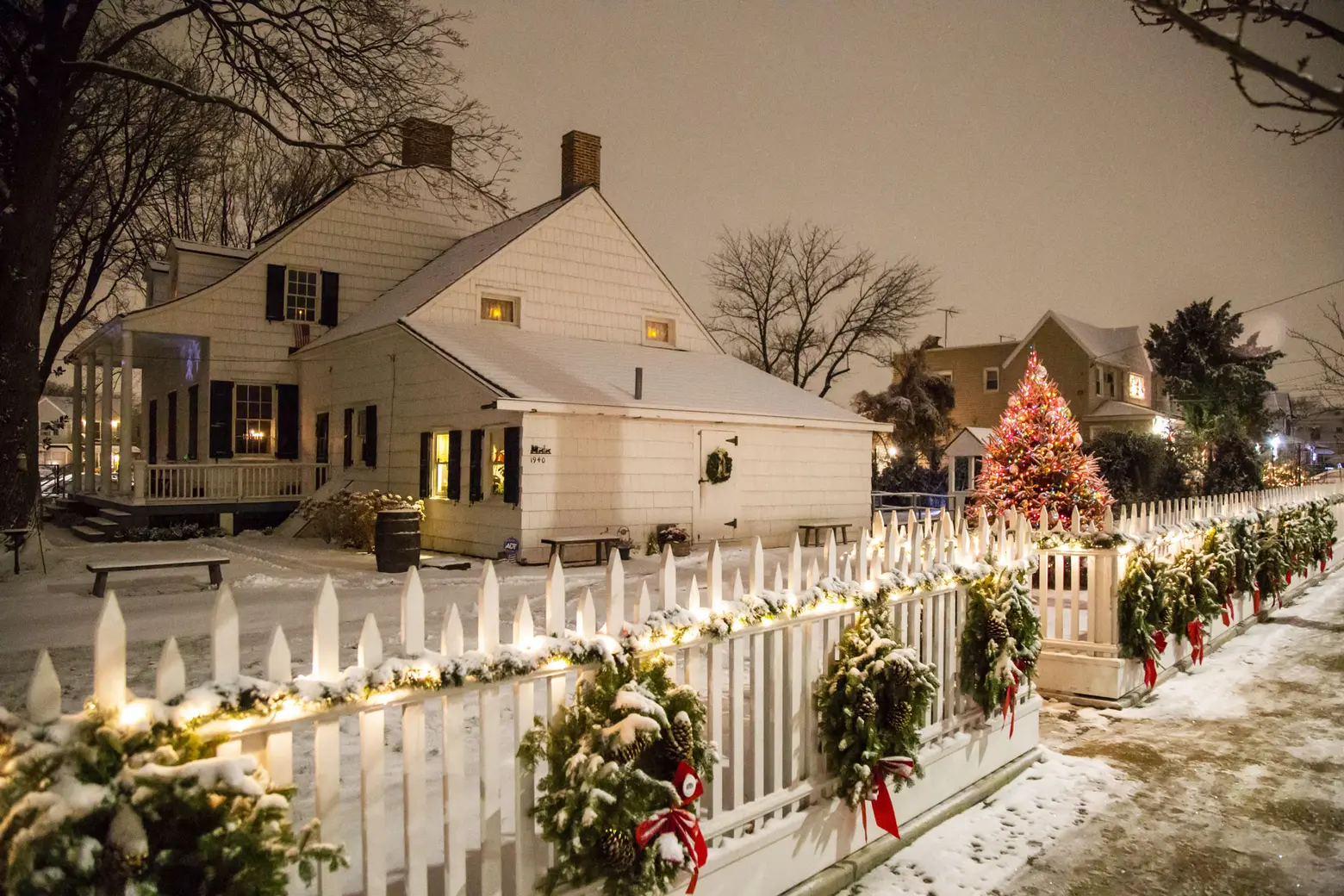 Photo by Alyssa Loorya, VP of Friends of the Lott House
It's been 300 years since the Hendrick I. Lott House was built on a rural piece of land in Marine Park, Brooklyn. One of the few Dutch-American houses remaining in NYC, in its original location no less, the Lott House also has the distinction of being the longest single-family owned and occupied home in the city. Though it is currently closed for renovations, the Lott House still hosts educational events, and this Saturday, they'll be celebrating their milestone anniversary with a holiday celebration, tree lighting, and rare chance to go inside.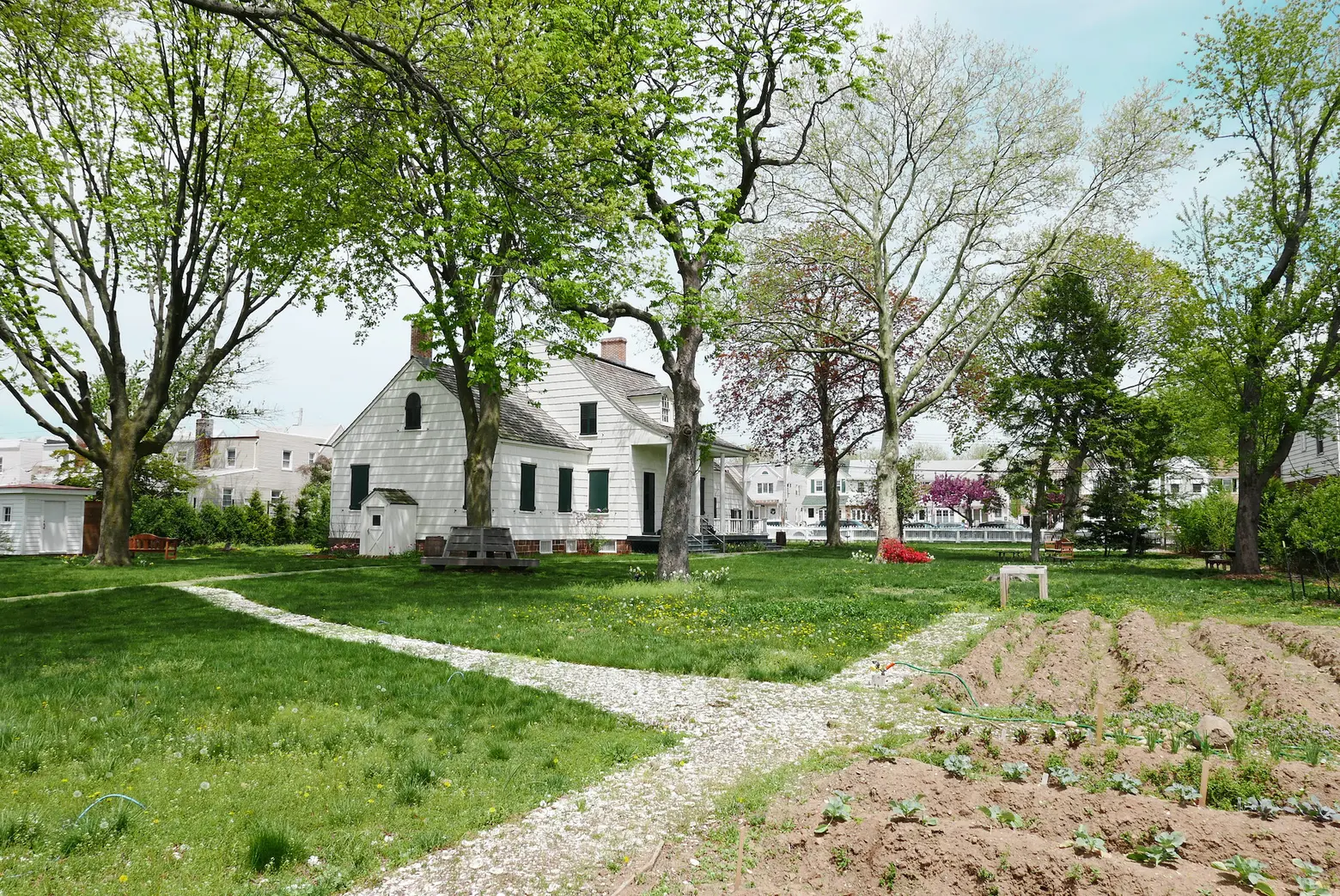 Photo by Andrew Samaha unless
Johannes Lott, a grandson to early Dutch settlers, purchased a piece of farmland in what was then the town of Flatlands in 1719, building a farmhouse by the following year. He began a hugely successful farm here, served in local government, and eventually owned the entire neighborhood of present-day Marine Park (there was even a road called Lott's Lane).
When Johannes' grandson, Hendrick I. Lott, got married in 1792, he built a larger, more modern Dutch Colonial-style home, but retained the original structure by relocating it to the eastern side to serve as the kitchen. By the 1800s, the farm encompassed more than 200 acres, though the family did use labor from slaves and indentured servants. The Lotts freed their slaves by 1805 (prior to the abolition of slavery in 1827) and hired them as paid workers. It's also believed that the house may have been part of the Underground Railroad. The site served as an operating farm until 1925, and the last Lott to live there passed away in 1989.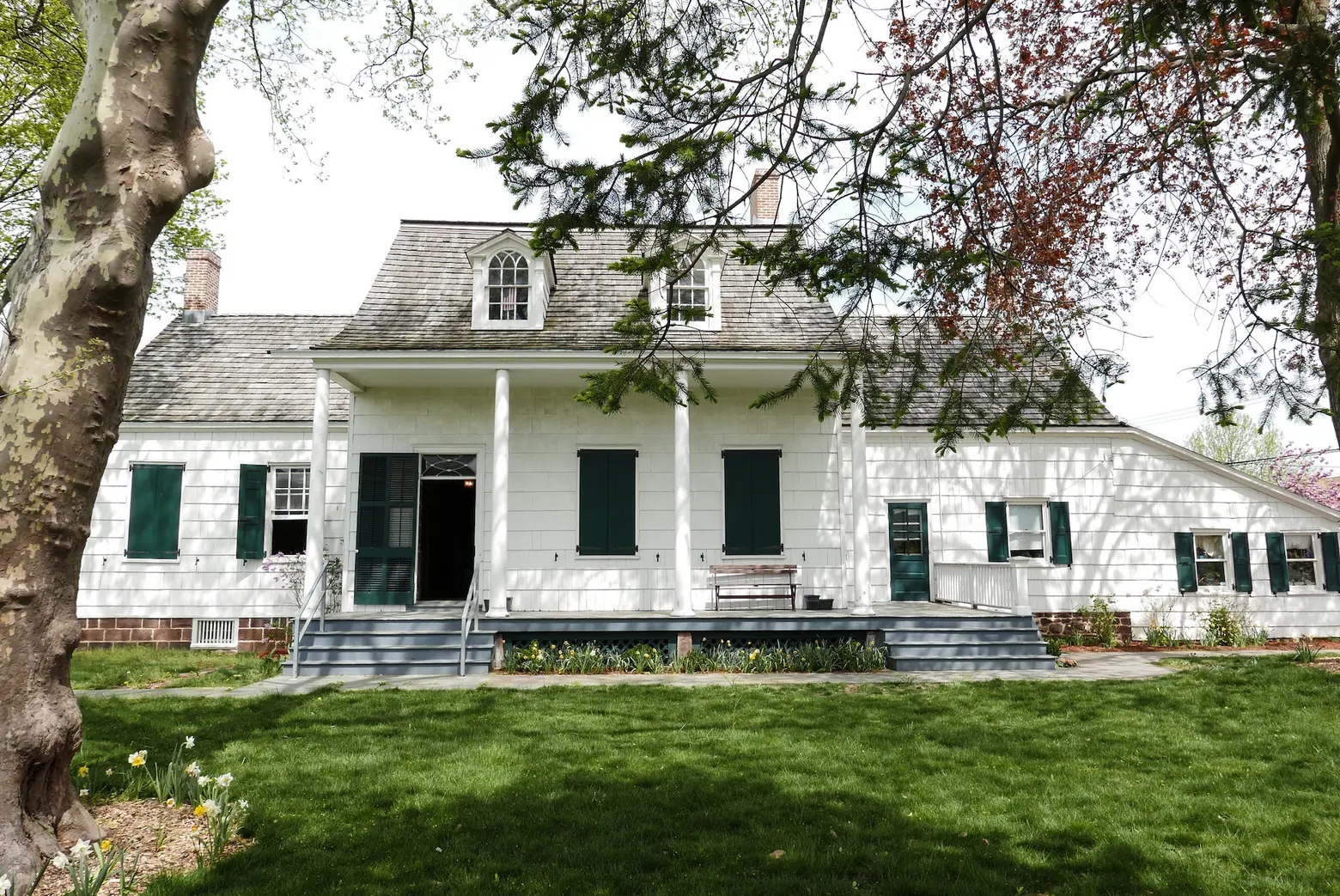 Photo by Andrew Samaha unless
After sitting vacant for more than a decade, the New York City Department of Parks & Recreation purchased the Lott House from the family in 2001. The home is on the National Register of Historic Places, is a NYC landmark, and is a member of the Historic House Trust. It is operated by the nonprofit Friends of the Lott House, whose mission is to "educate and engage the public about this historic structure; the Lott family; the farm community of enslaved, immigrant and native-born workers; and the history of southern Brooklyn through interpretive programming."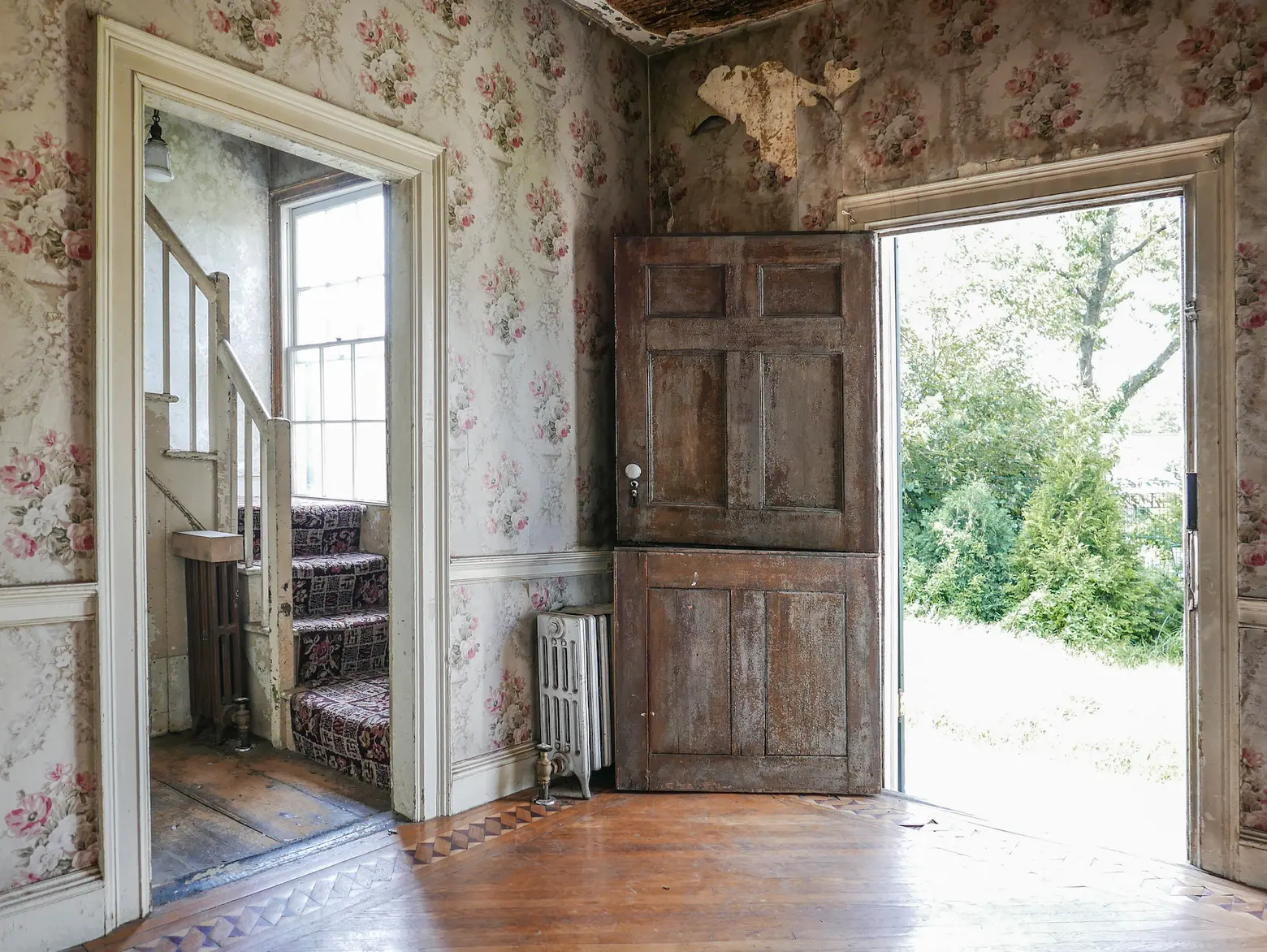 Photos by Andrew Samaha unless
Though the exterior has been restored, the interior remains completely untouched. Therefore, it is currently closed for renovations, though those who attend Saturday's soiree will be able to take a rare visit inside. According to a press release, the event will also include "Dutch holiday traditions, a tree lighting and family-friendly games." In addition, local historian Tom Campanella will be signing copies of his new book, "Brooklyn: The Once and Future City."
The Lott House is located at 1940 East 36th Street, Marine Park, Brooklyn, 11234. The event takes place from 2-6 p.m. Find more information here >>
Photos by Andrew Samaha unless otherwise noted