This cute turn-key Greenwood home asks an ambitious $2.5M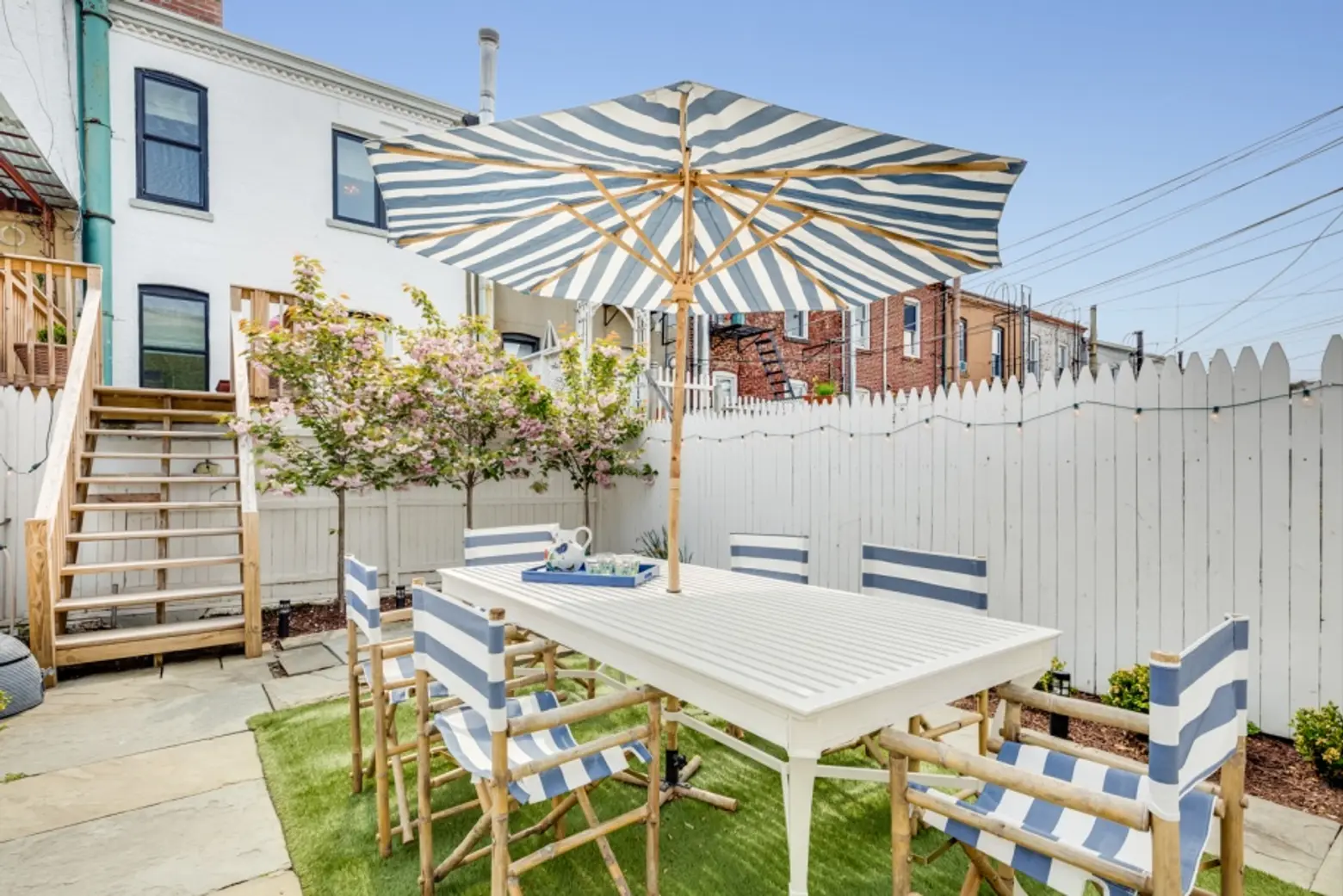 It's houses like this renovated two-family brick townhouse at 213 29th Street in lovely Greenwood, Brooklyn, that make us stop and think about the current real estate market. The home is asking $2.5 million. Sure, it's a 2,379-square-foot townhouse–bigger than most apartments. And there are four bedrooms if you count the rental unit, though most of them are pretty small–and there's that rental income, of course. But though Greenwood is a solid choice for townhouse living, a 17-foot-wide, three-story house is a tough sell in any neighborhood–and a two-and-a-half million dollar property is a tough sell in this one. Also: The house has no cellar (less storage and other downsides). But it's awfully cute. And the crazy thing about home buyers is that it only takes one.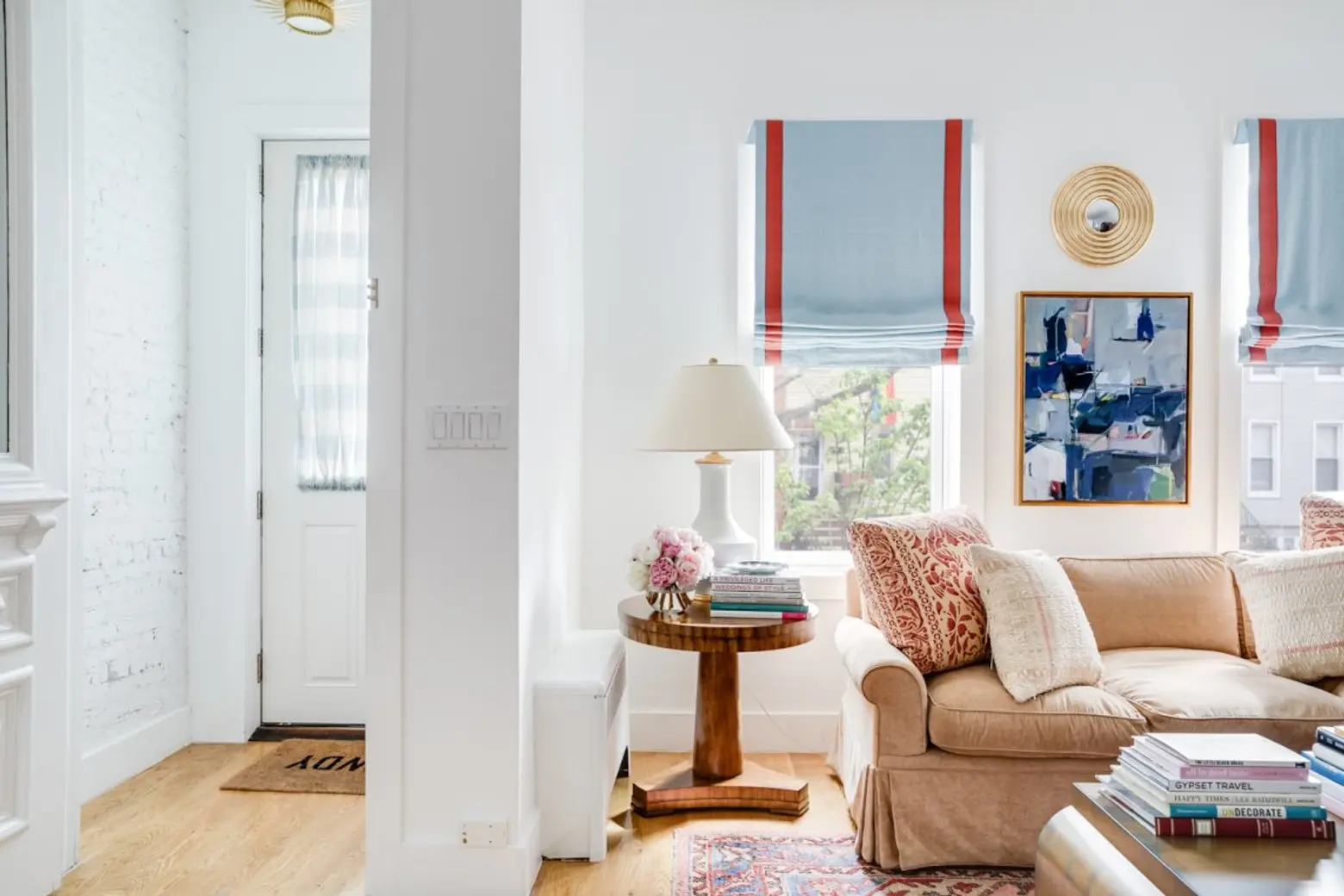 Beginning on the parlor floor, the owners' duplex includes three bedrooms and a large additional pantry or office area. Enter on the parlor floor to a a sunny open plan living space, dining room and kitchen.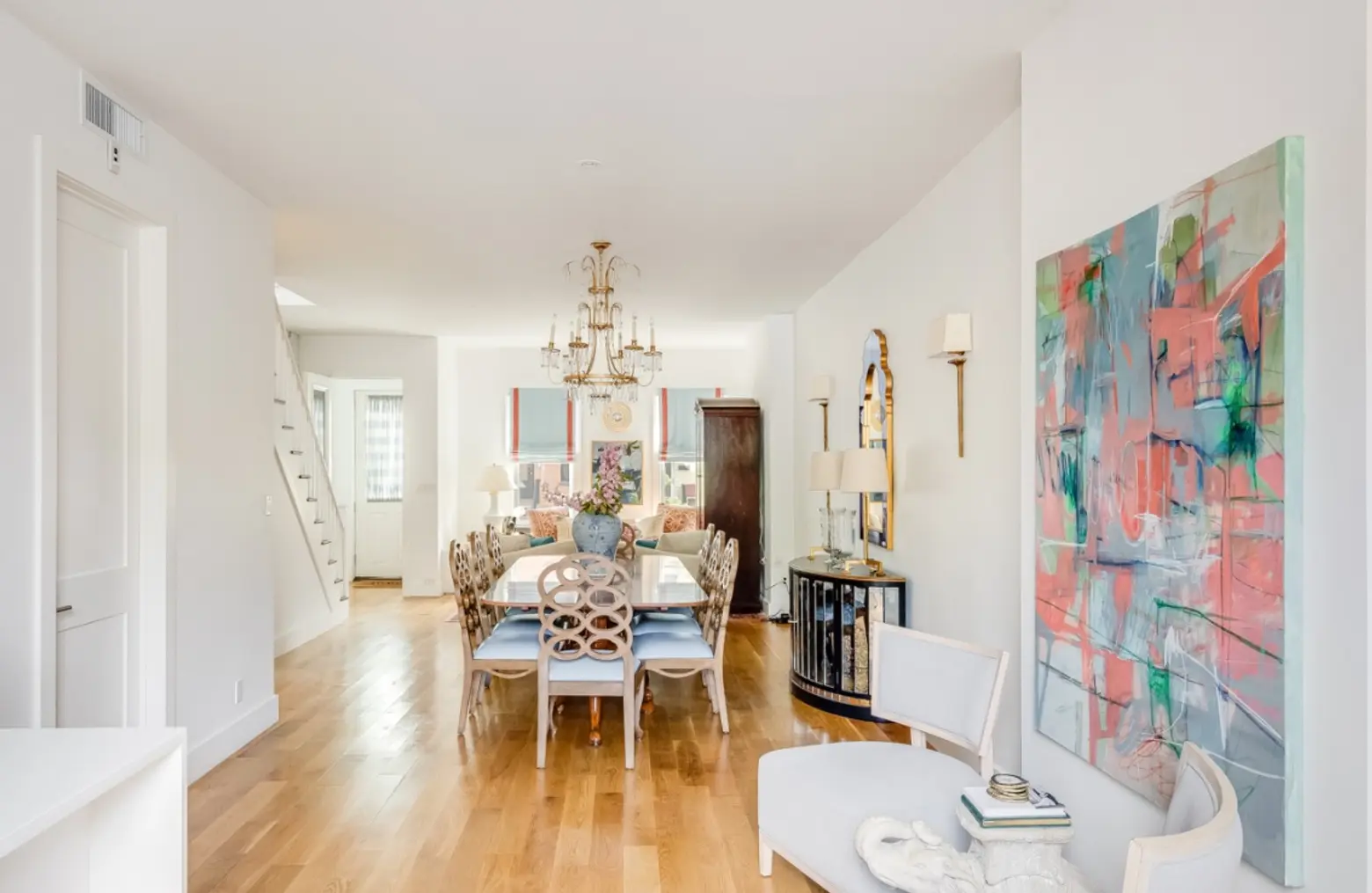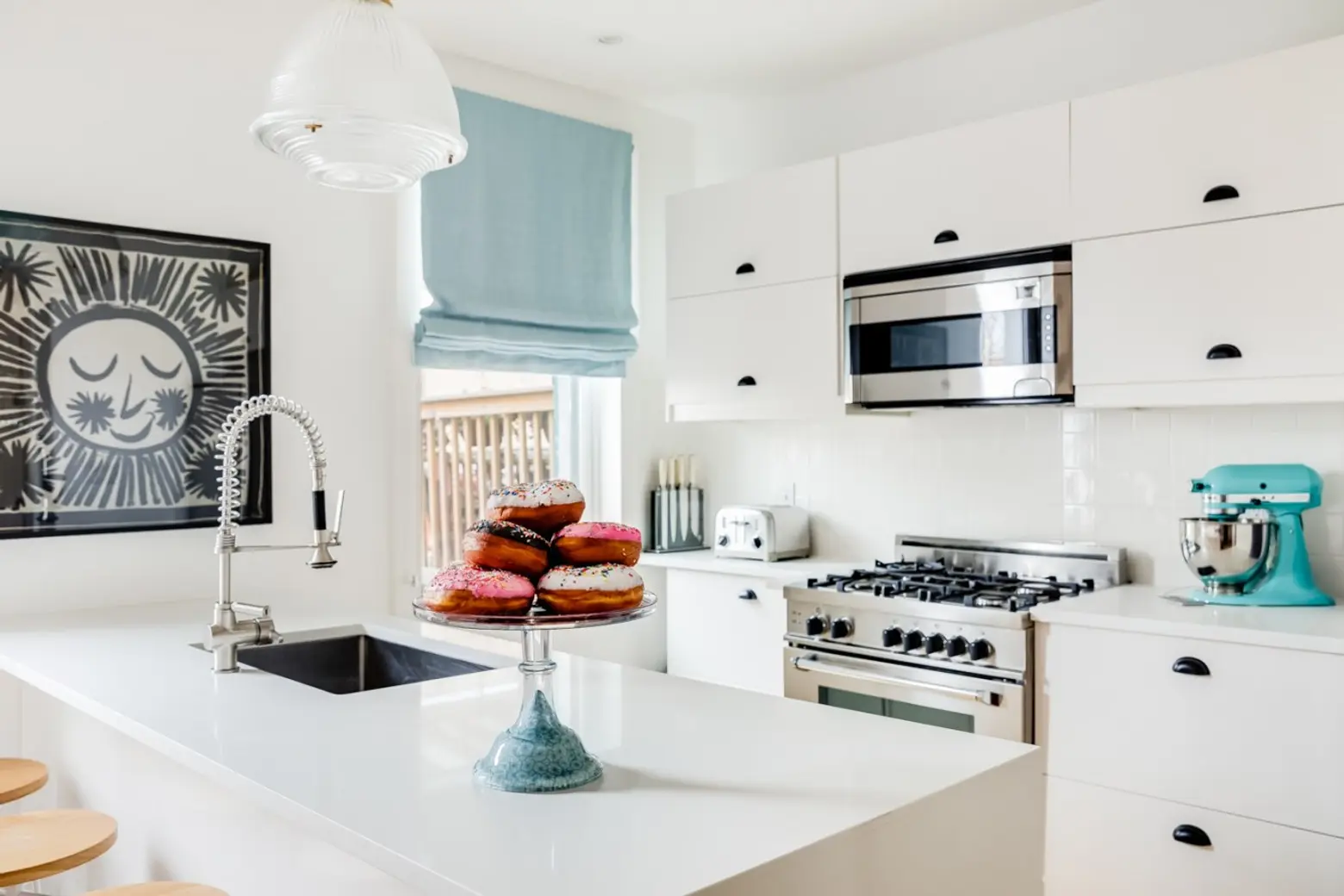 The bright and cheerful windowed kitchen has durable and attractive quartz countertops, stainless steel appliances including a Bertazzoni range, and ample storage space. One word of advice, though, for anyone hoping to sell their home's owner's duplex for $2.5 million: Don't put the microwave over the stove.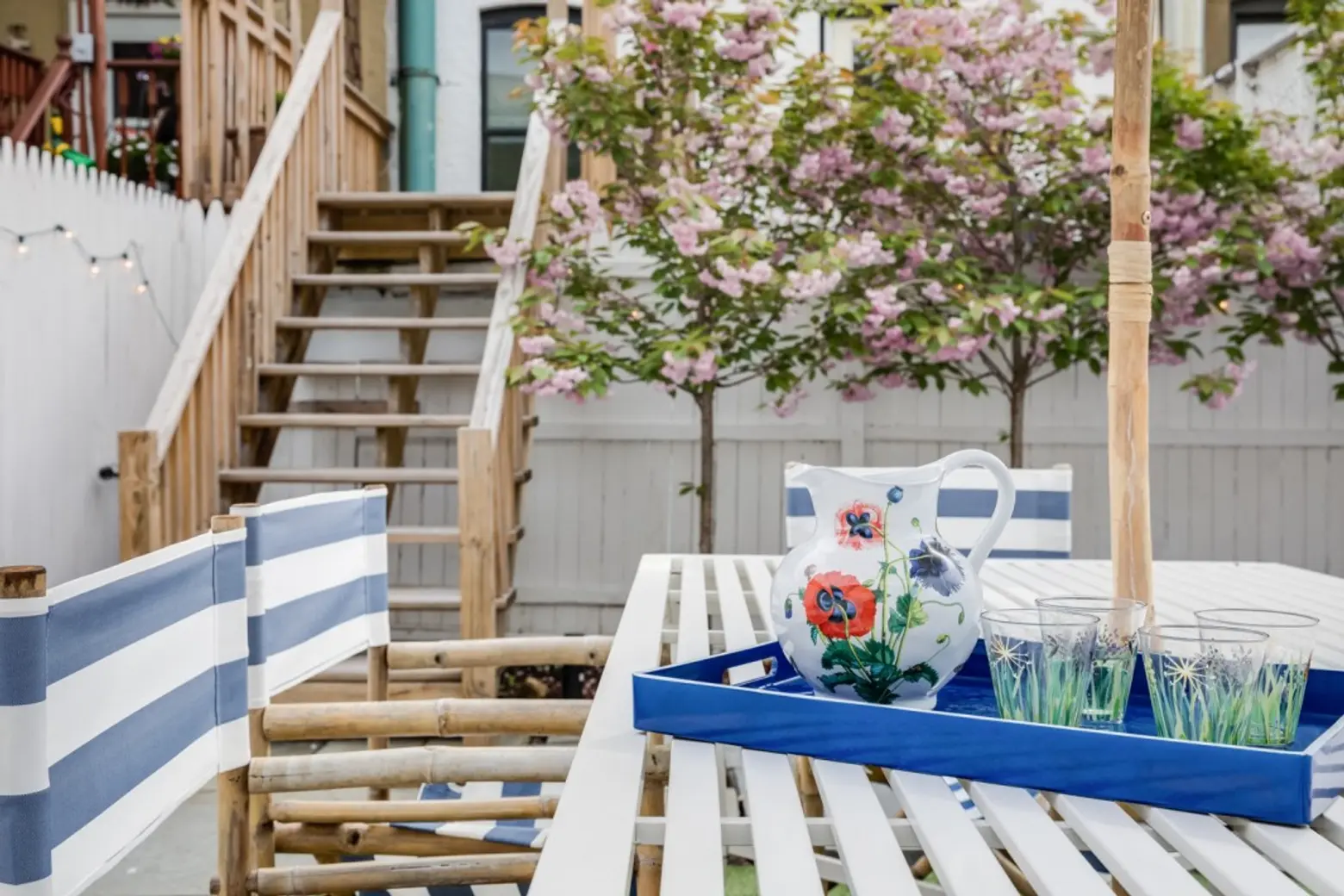 A door leads from the dining room onto the (small, possibly legal) deck down to a private back yard. In the back of the yard is a shed (not pictured) that's "perfect for an artist's studio." The laundry for the owners duplex is only one flight down (though we're assuming we'd have to actually go outside, not so much fun).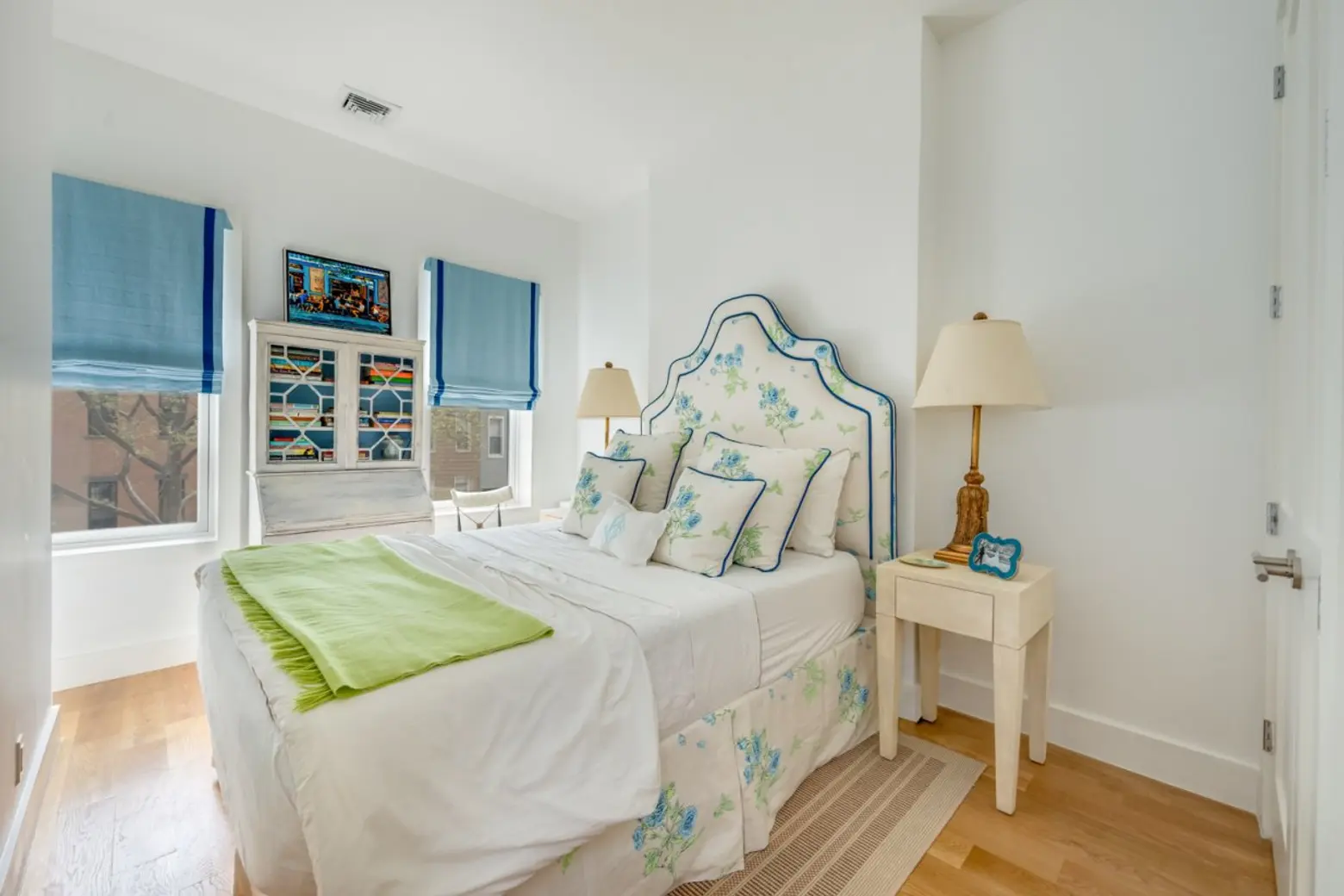 Upstairs are three bedrooms and a bonus home office space. A skylight at the top of the stairs keeps everything bright. The larger master bedroom consists of an en-suite bath and a capacious walk-in closet. There's another full bath on this floor, with a Duravit bathtub down the hall.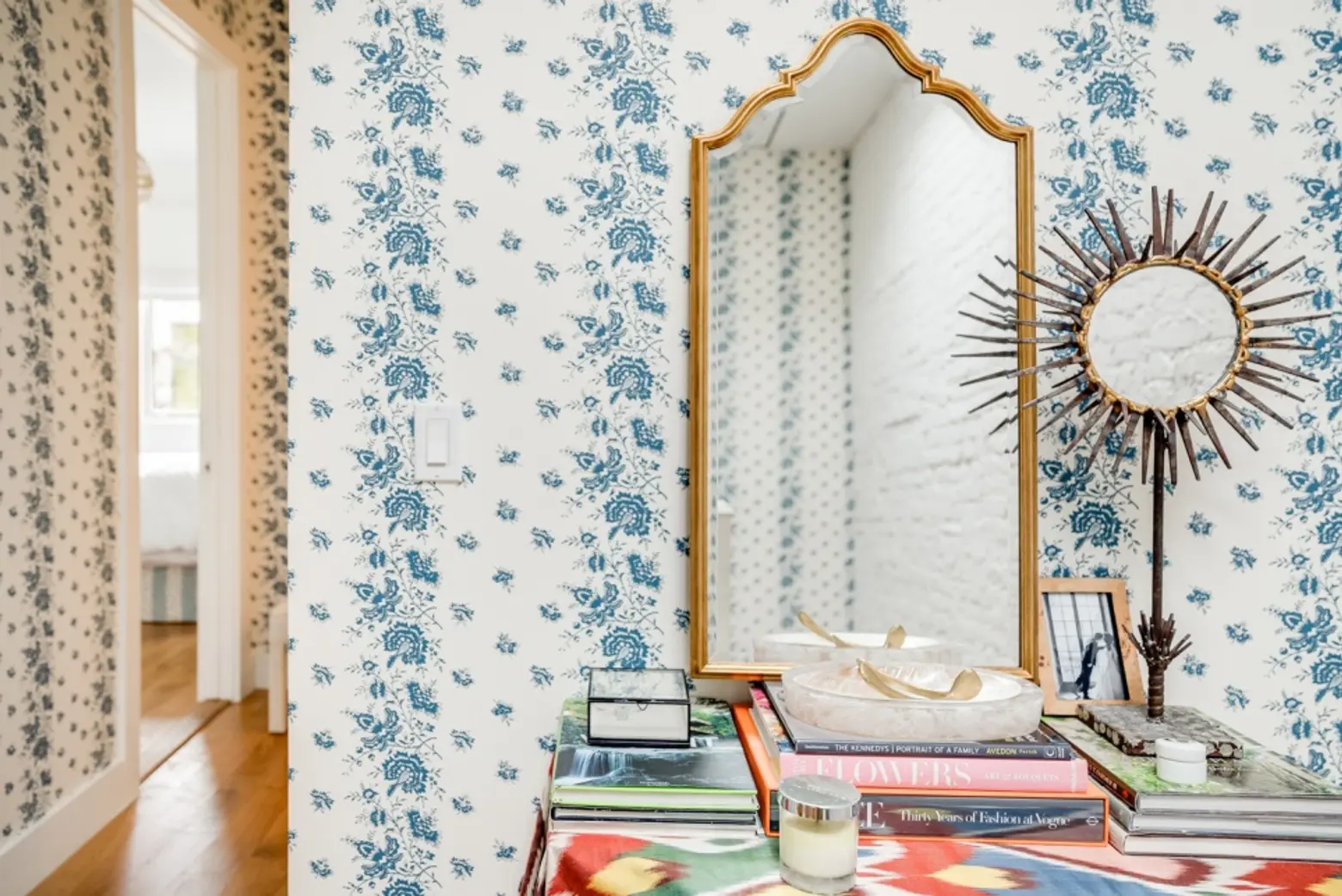 The one-bedroom garden rental apartment also offers an open-plan format. To keep potential income high, the apartment gets its own private patio out the back door, and has its own washer/dryer. Keep the rental income or easily convert the home to a single family house for more space. Also definitely worth paying for: The home has been outfitted with new plumbing and electric, new white oak floors and central air conditioning.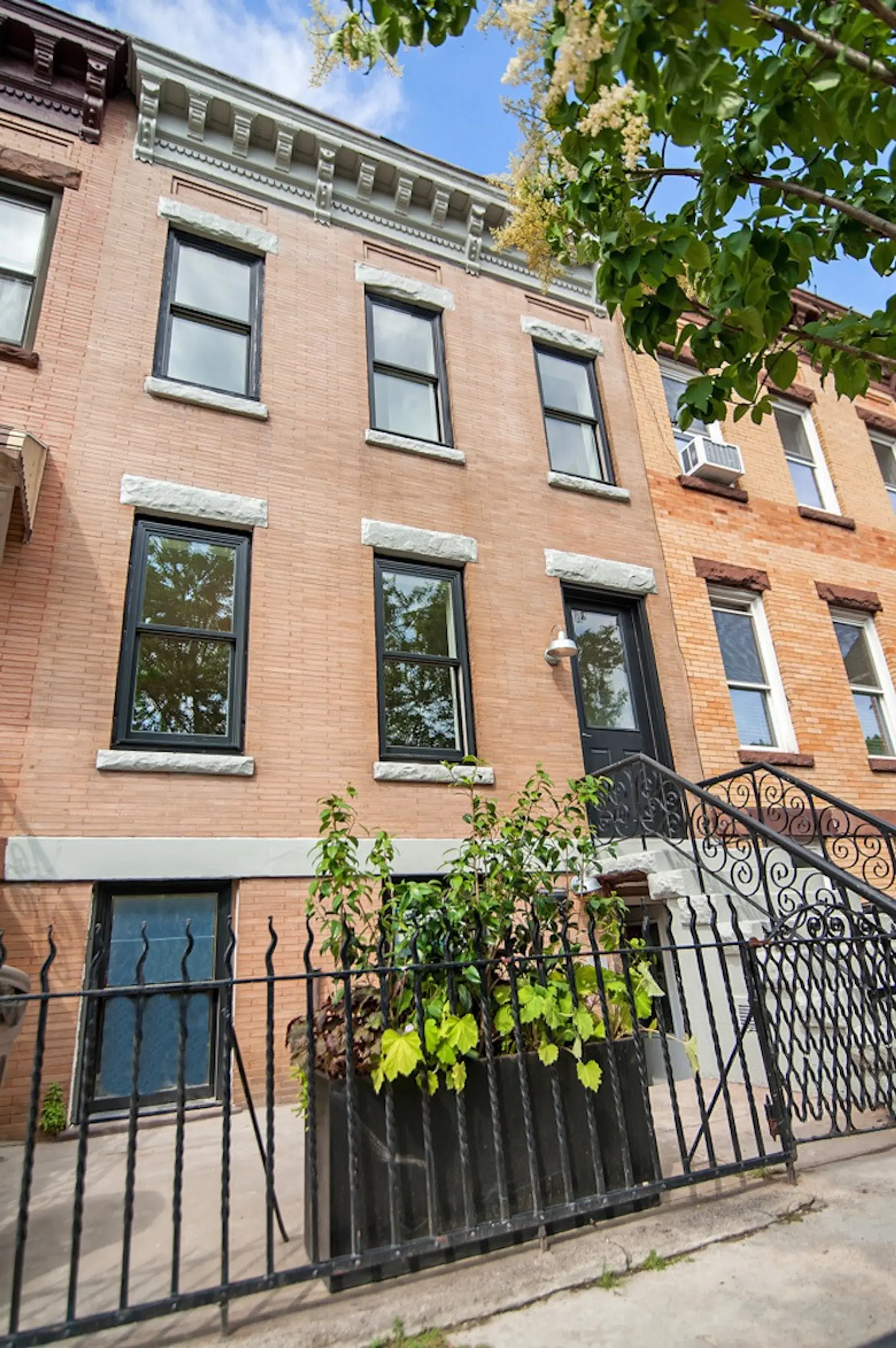 Greenwood is a neighborhood ascendant, beyond gentrifying, and long a choice for families and homeowners, in a fortuitous Brooklyn location between growing Sunset Park and longtime favorite South Slope; beautiful Green Wood cemetery and Prospect Park are nearby. And we might just need to update our real estate market expectations.
[Listing: 213 29th Street by Eric Prigot, Michael Bethony, Joseph DeLorenzo and Terumi Matthews for Compass]
RELATED:
Images courtesy of Compass