The Urban Lens: Pilot-turned-photographer Jeffrey Milstein 'leans out' to capture NYC from above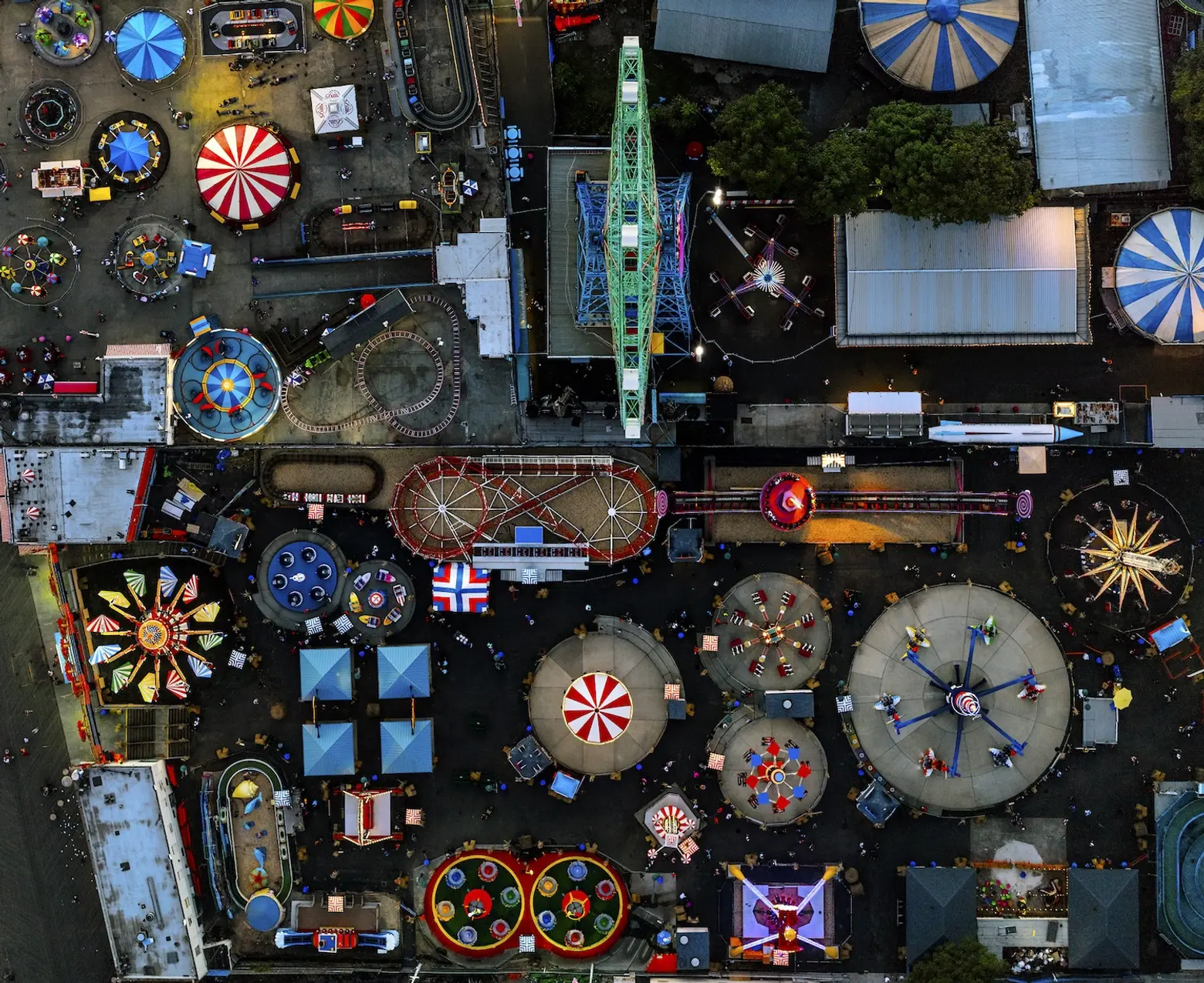 6sqft's series The Urban Lens invites photographers to share work exploring a theme or a place within New York City. In this installment, Jeffrey Milstein shares his amazing aerial photos. Are you a photographer who'd like to see your work featured on The Urban Lens? Get in touch with us at [email protected].
In New York, it's typical for tourists to look up and ogle the skyscrapers, while locals generally walk head down towards the pavement. So who then, is stereotyped as looking down upon the city from above? Gods, pilots, and photographers are among the limited answer options, and Jeffrey Milstein checks two of these boxes. He's extensively photographed both aerial shots of cities and the aircrafts that allow him to do so.
Milstein's series of NYC photos, "Leaning Out," makes the city out to be more pattern than people. From his height, New York becomes a series of shapes, some quickly recognizable – the leafy expanse of Central Park, the top of a Macy's Day float – others less so – the cheery tops of Coney Island's amusements, the map-like expanse of the American Museum of Natural History. 6sqft got a chance to chat with Milstein about the surreal experience of capturing New York from the sky and his new exhibit at the Benrubi Gallery, which features his aerial shots of both New York and LA and opens tonight.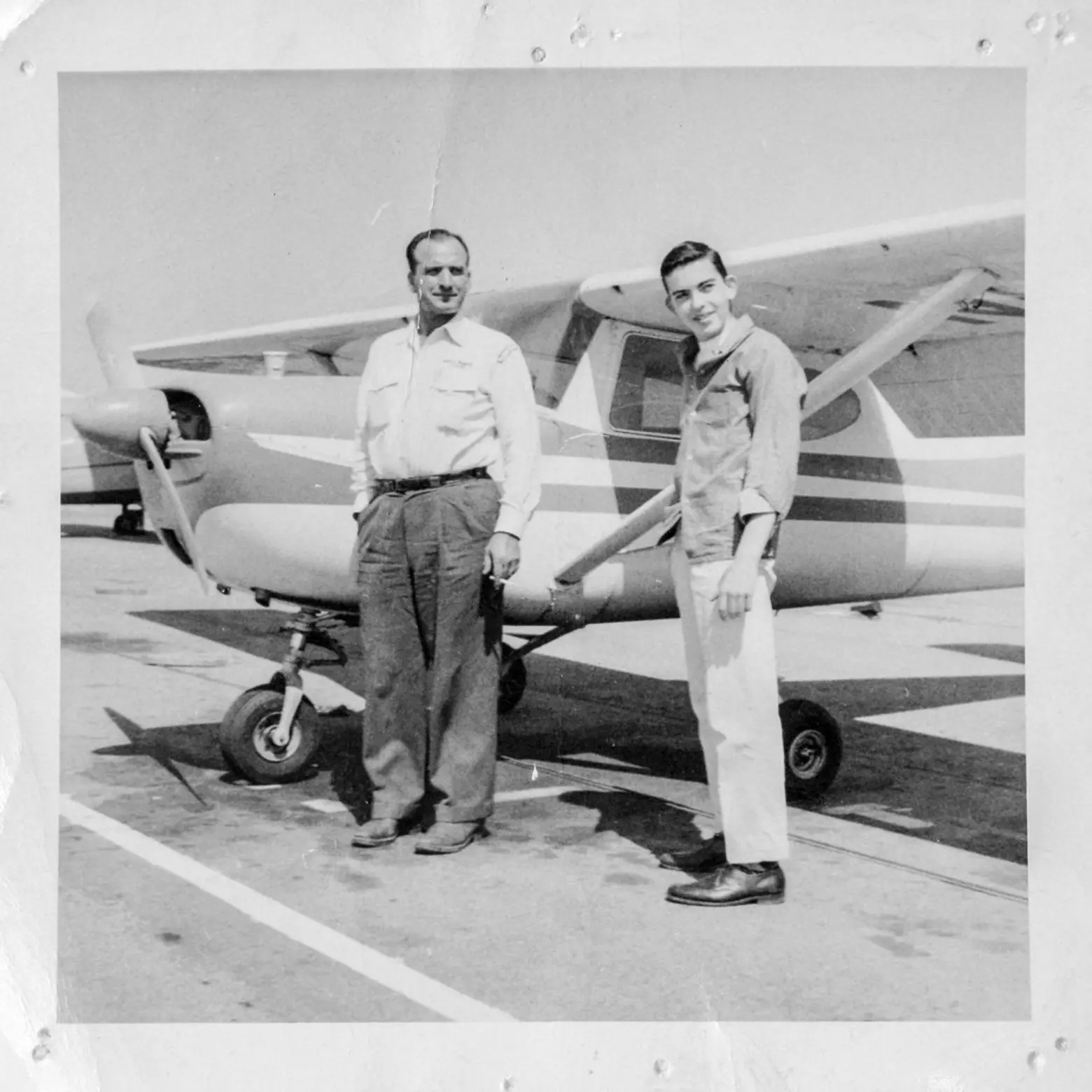 Milstein at a flying lesson in 1962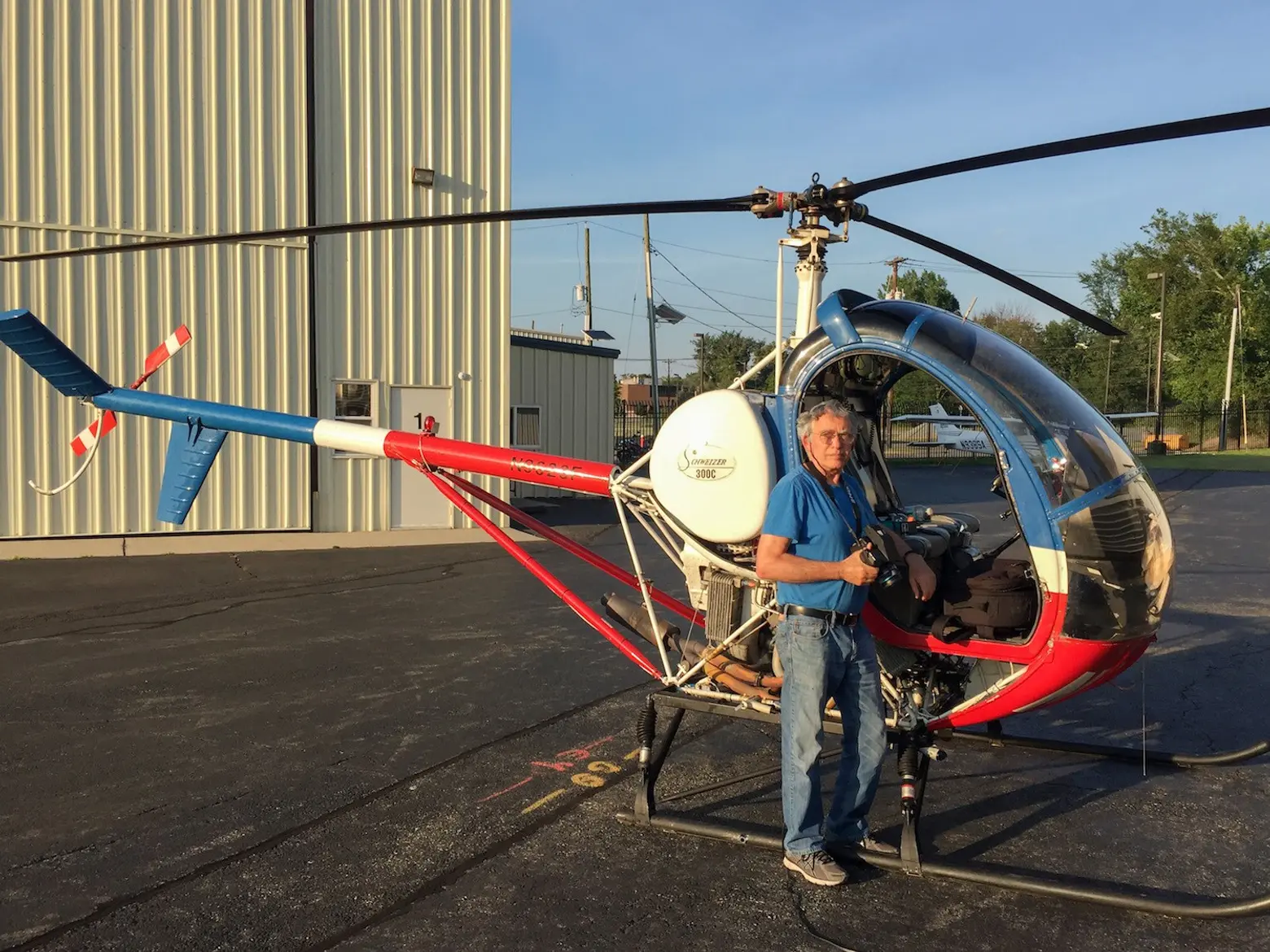 Milstein in 2017
How did you capture these aerial photos?
About three quarters are from a helicopter and about a quarter a small plane.
How does shooting from a small plane compare to shooting from a helicopter?
I started using a small plane because I'm a pilot and I had friends who would fly along. I live in New York, so I started doing the New York airports and then I wanted to do the city. You can't really fly over New York in a small plane, there are lots of restrictions. I shouldn't say can't, you can do it, but you have to be high. When we shot New York we were like a mile and a half up, which gets you a different kind of picture, which is also very cool. It looks like a computer board or something. It's a much different kind of view. So when I wanted to get close up to buildings, I had to do a helicopter. I started shooting with a helicopter and found I really liked it. It was easier – it goes slower, you can take the door off, get in close to places I couldn't do with the plane.
Have you considered using a drone?
I haven't used a drone. I think about it from time to time, but it's a whole other thing to get involved in. Some people are getting good shots [with drones], and certainly, it would be an option, but I'm pretty happy with what I'm getting the way I'm doing it.
And my pictures are very high resolution because my end is to make really large gallery prints, so to get the kind of camera you need for that you would have to get a really big commercial drone and put a $50,000 camera on it, and that has certain complications, a learning curve, and drones are limited to line of sight and 400 feet, legally.
What first inspired you to take aerial shots of cities?
[I'm] just a kid who grew up in LA loving LA and a private pilot. I used to go out to the airport when I was a kid and I just learned to fly because I loved it. I got my license on my 17th birthday. I have some 8mm film from the '60s with some grainy pictures. I wasn't doing it then as an art photography thing, I just love flying and taking pictures. I have a picture of me getting a lesson when I was 16.
I started taking pictures from the plane, flying around LA, back in 1961. I was just 16 years old. This is really my third career – I became an architect as my first career, and then I started a design company, and that grew into a bigger company, and I was doing designs of cards for myself and for museums. Then I decided, in 2000, I would sell the company and take up photography. So I went back to photographing, first aircrafts because I loved airplanes – and that was a series that was in the Smithsonian Air and Space Museum for about a year. Then, after doing that for about 10 years, I decided I wanted to try shooting down again, from the airplane. Once I started, I found I really enjoyed it. I liked the pictures I was getting. So that's what I've been concentrating on for the last six or seven years.
Were you surprised at how New York turned out to look from above?
A lot of what my work's about is not just the content and making a very classically balanced picture that's cropped well and is pleasing in a classical sense. I'm trying to combine an interesting subject with a graphic presentation. I think some of that comes from my architectural training. I like things to line up. I always am finding new things, looking for interesting patterns.
The idea to photograph New York at night came from a dream I had where I was at an art show and the show was props of New York lit up at night, and I woke up and thought wow, that's a cool idea. So I got the helicopter.
Were there any shots you wanted to take but haven't yet been able to?
Yeah, sometimes. For example, there's now a new TFR – temporary flight restriction – around the Trump Tower for 3,000 feet. It affects Times Square. I used to like to go lower around Times Square, and now it's just a permanent thing – you can't fly in that area anymore.
Are you at all scared of heights?
If I'm standing at a cliff edge and there's no railing, I won't get real close, but not from airplanes. You don't have a sense of height up there, it's different, kind of dreamlike. When I'm working I don't think about it. I rent from a helicopter place in LA and last year one of their helicopters went down with a photographer. In the back of my mind, there's always some risk in what you're doing, but this is what I do. You just take that risk and go.
Instagram: @jeffreymilstein
Twitter: @MilsteinJeff
Website: jeffreymilstein.com
▽ ▽ ▽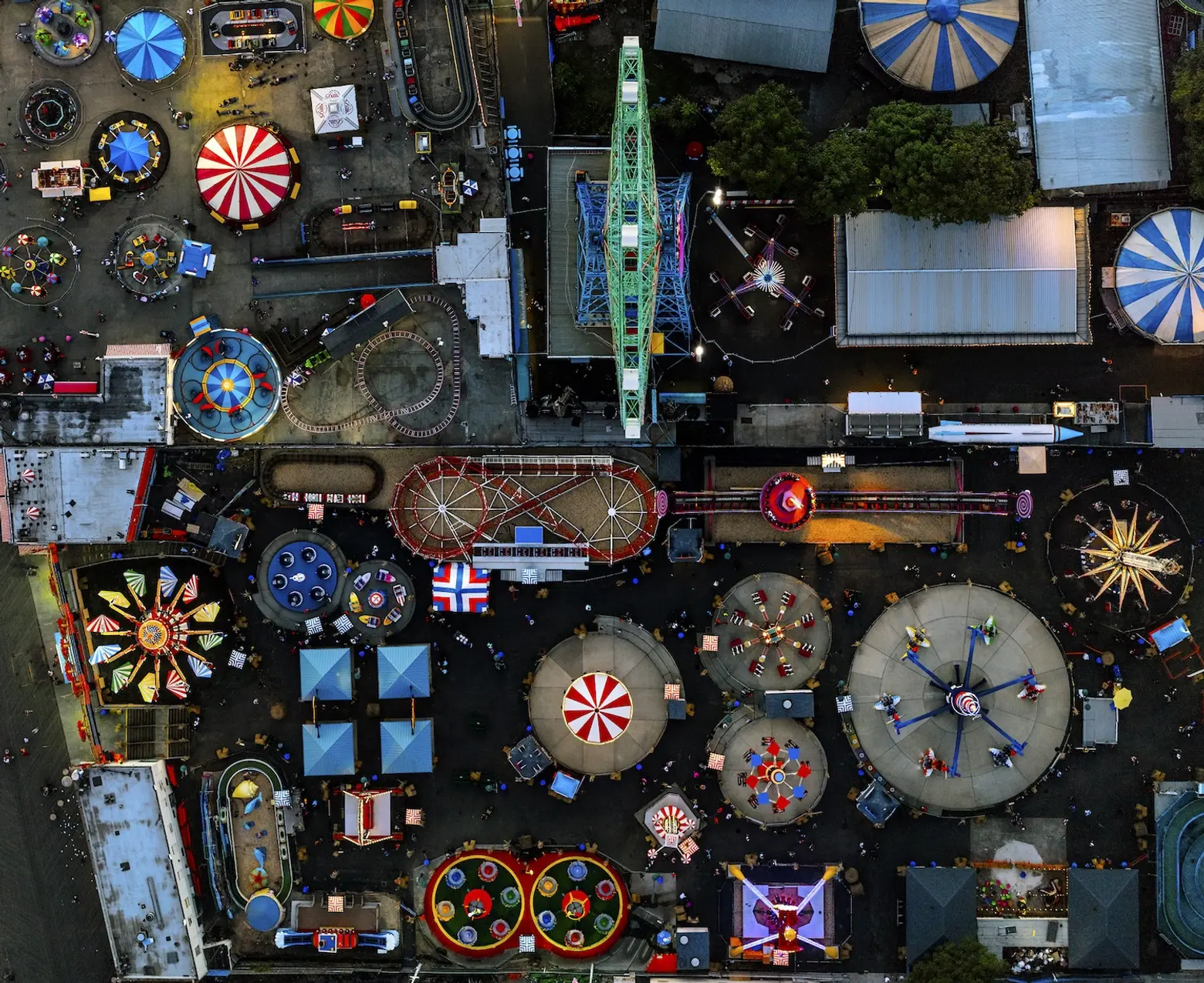 Coney Island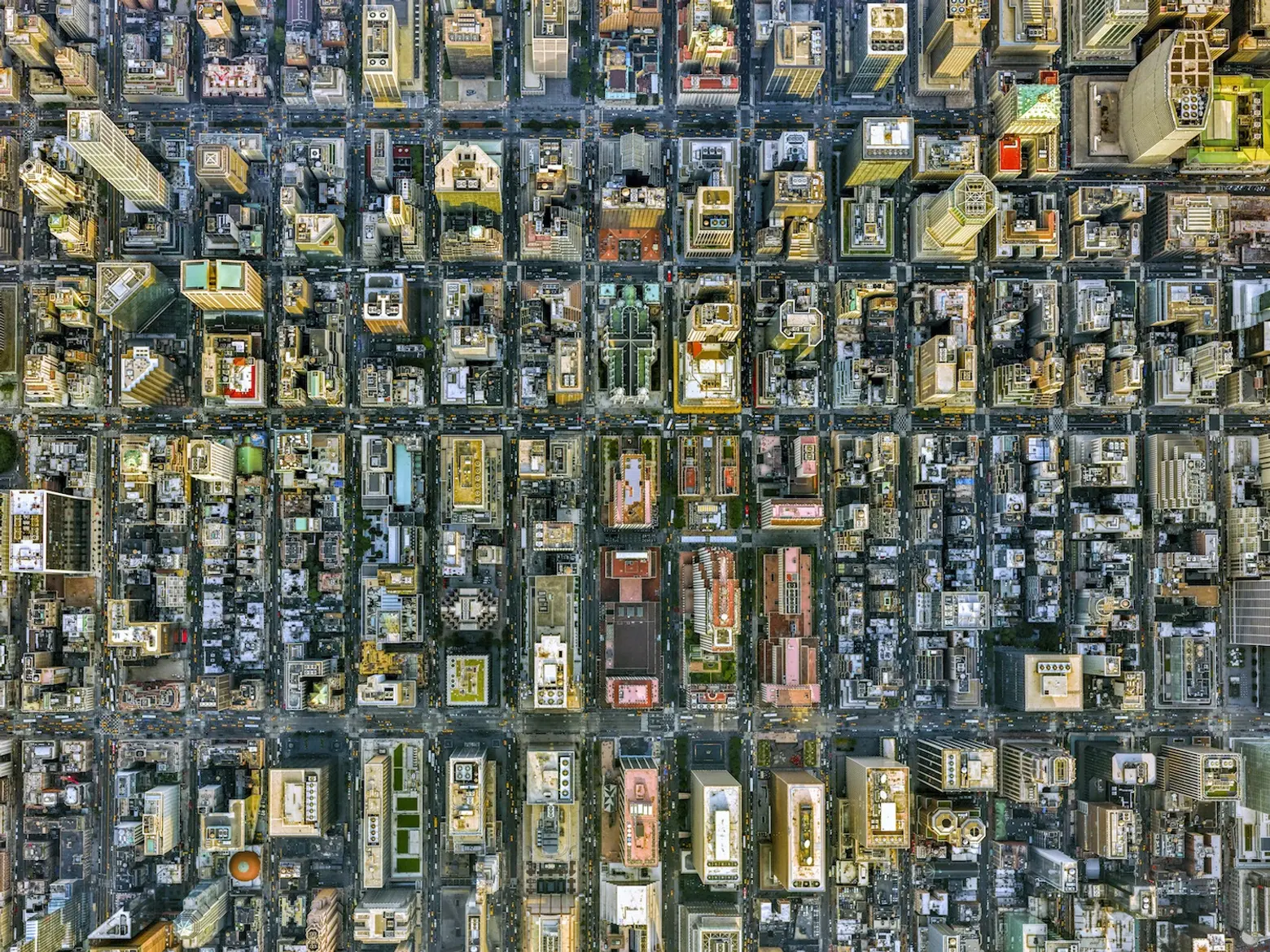 5th Avenue/Midtown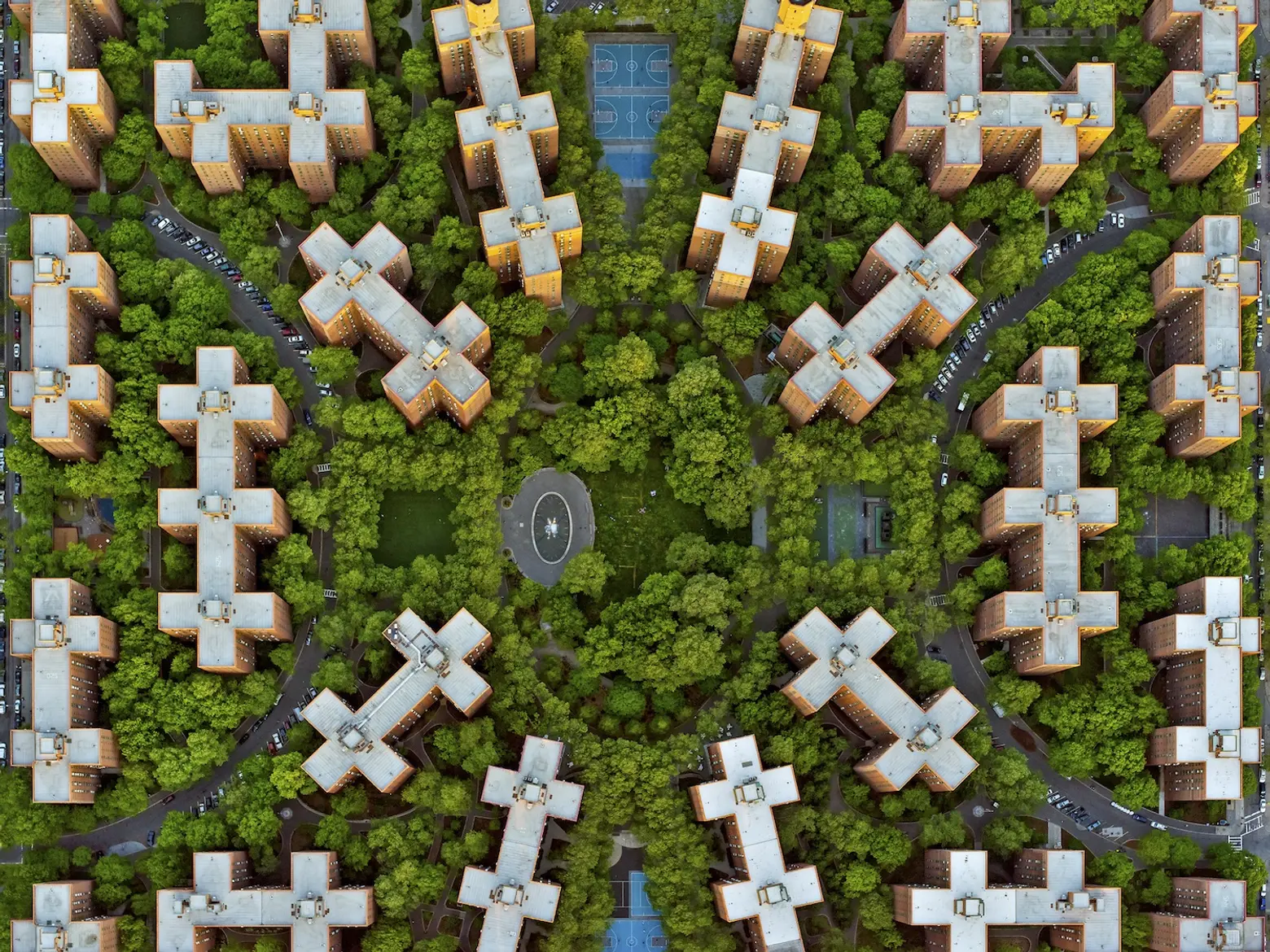 Stuyvesant Town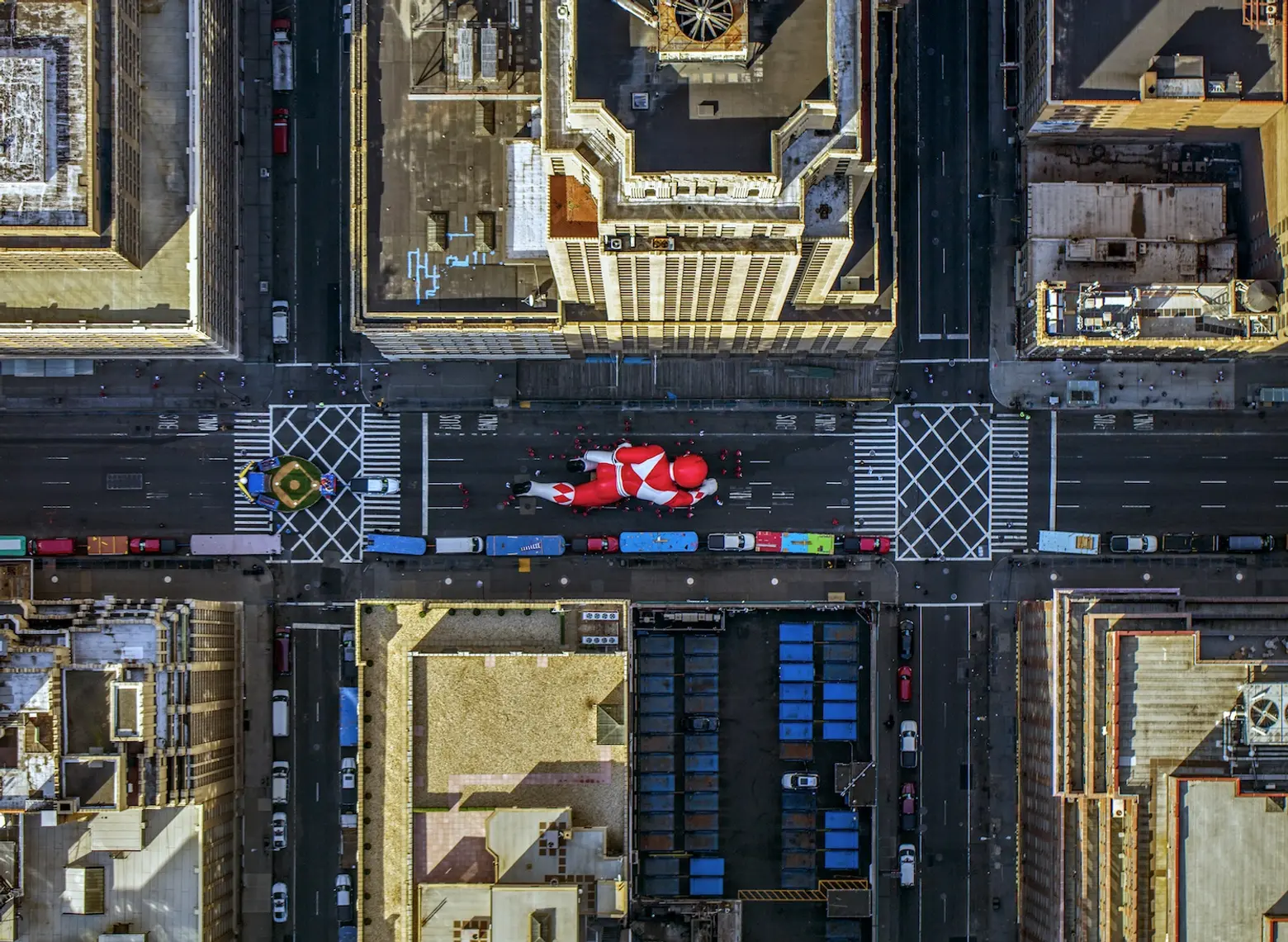 Macy's Day Parade, 2015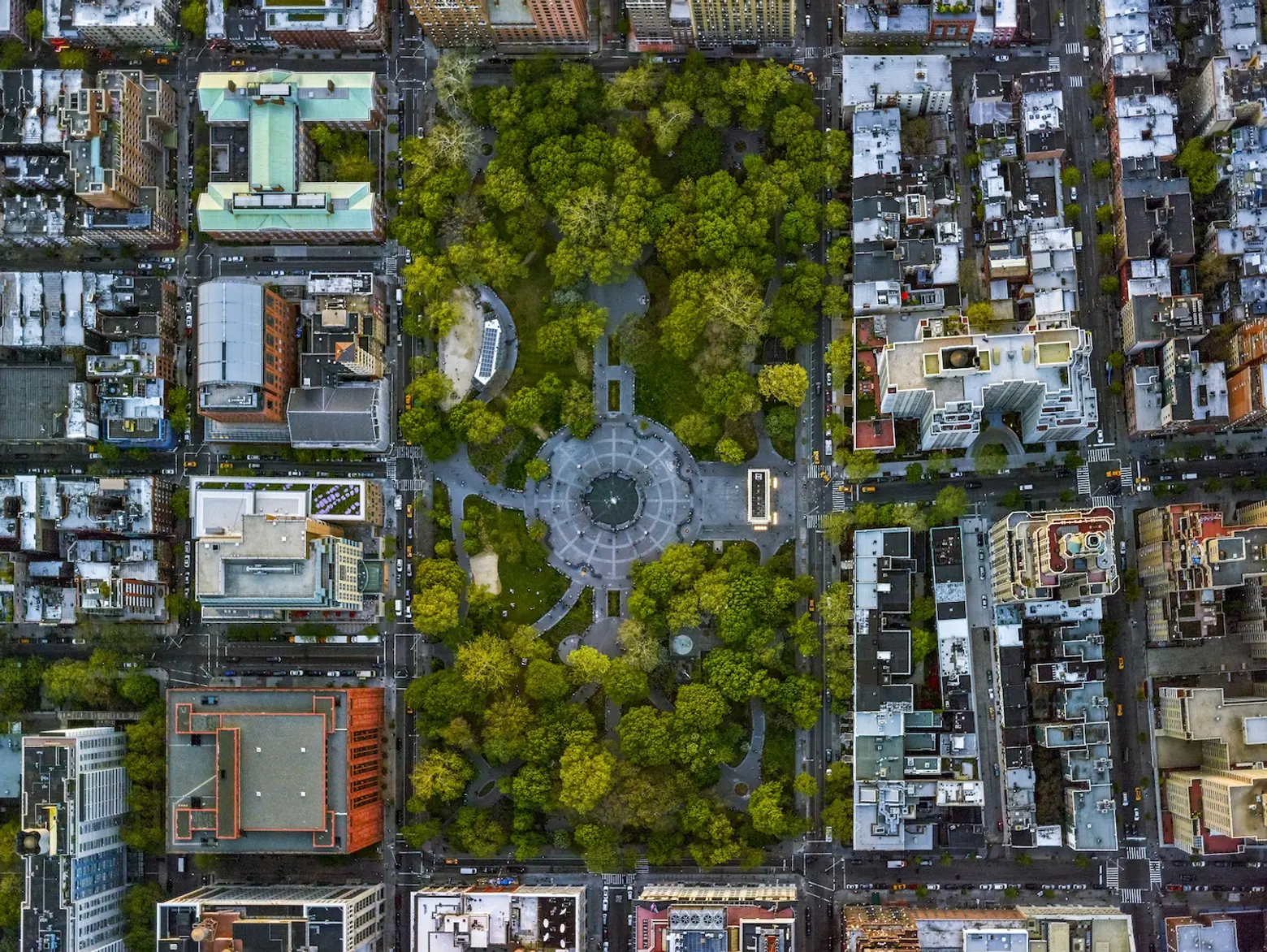 Washington Square Park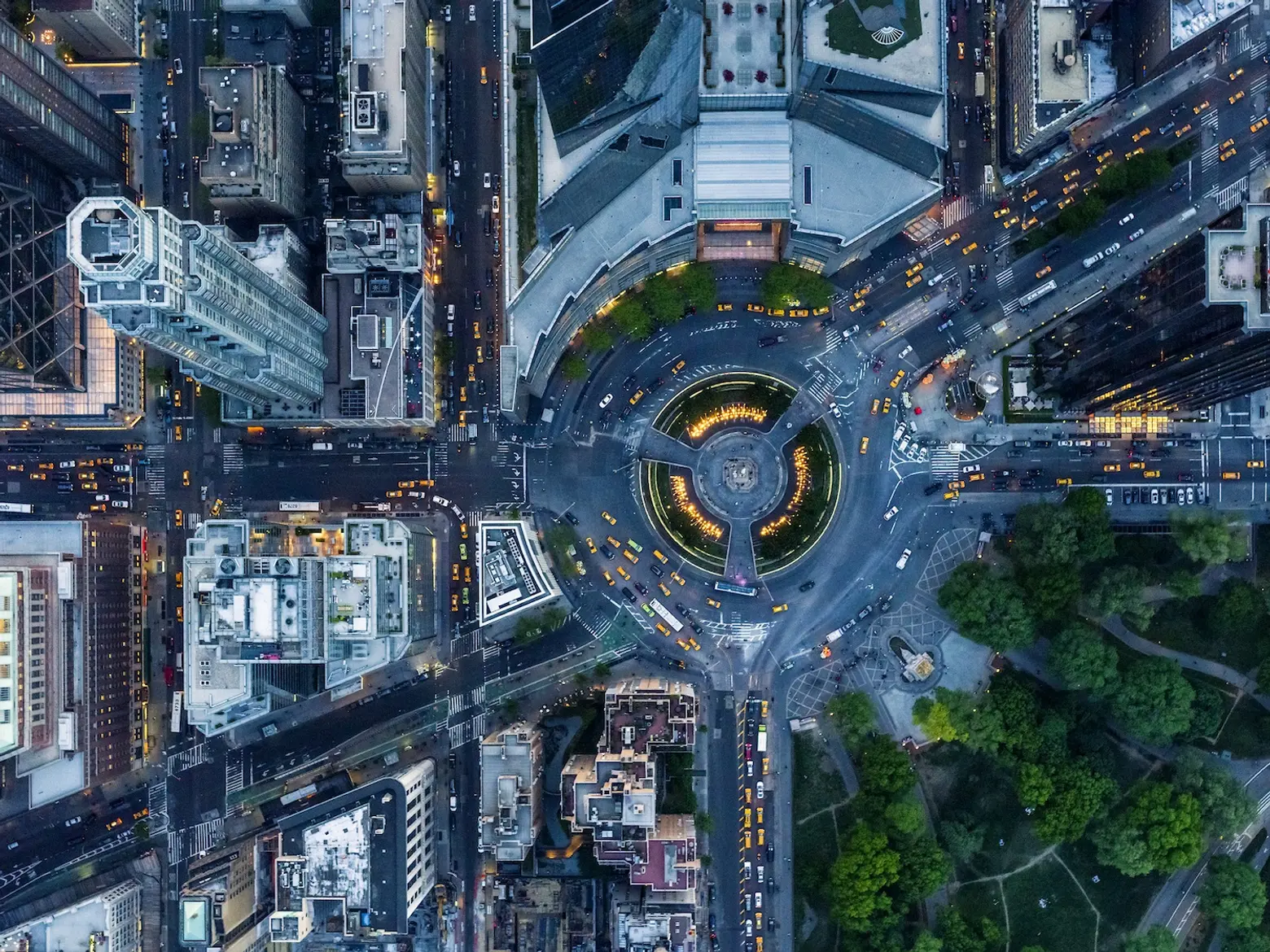 Columbus Circle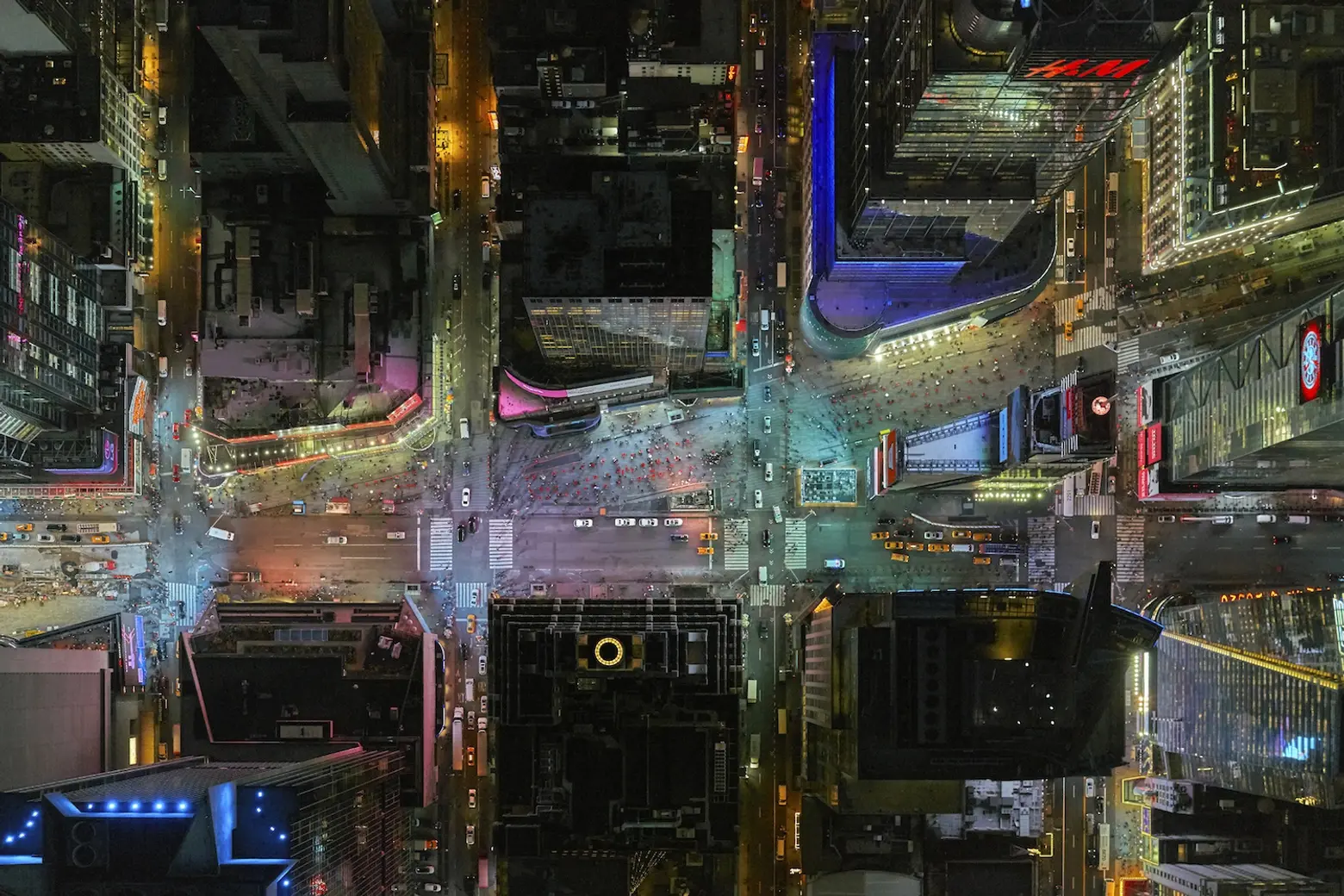 Times Square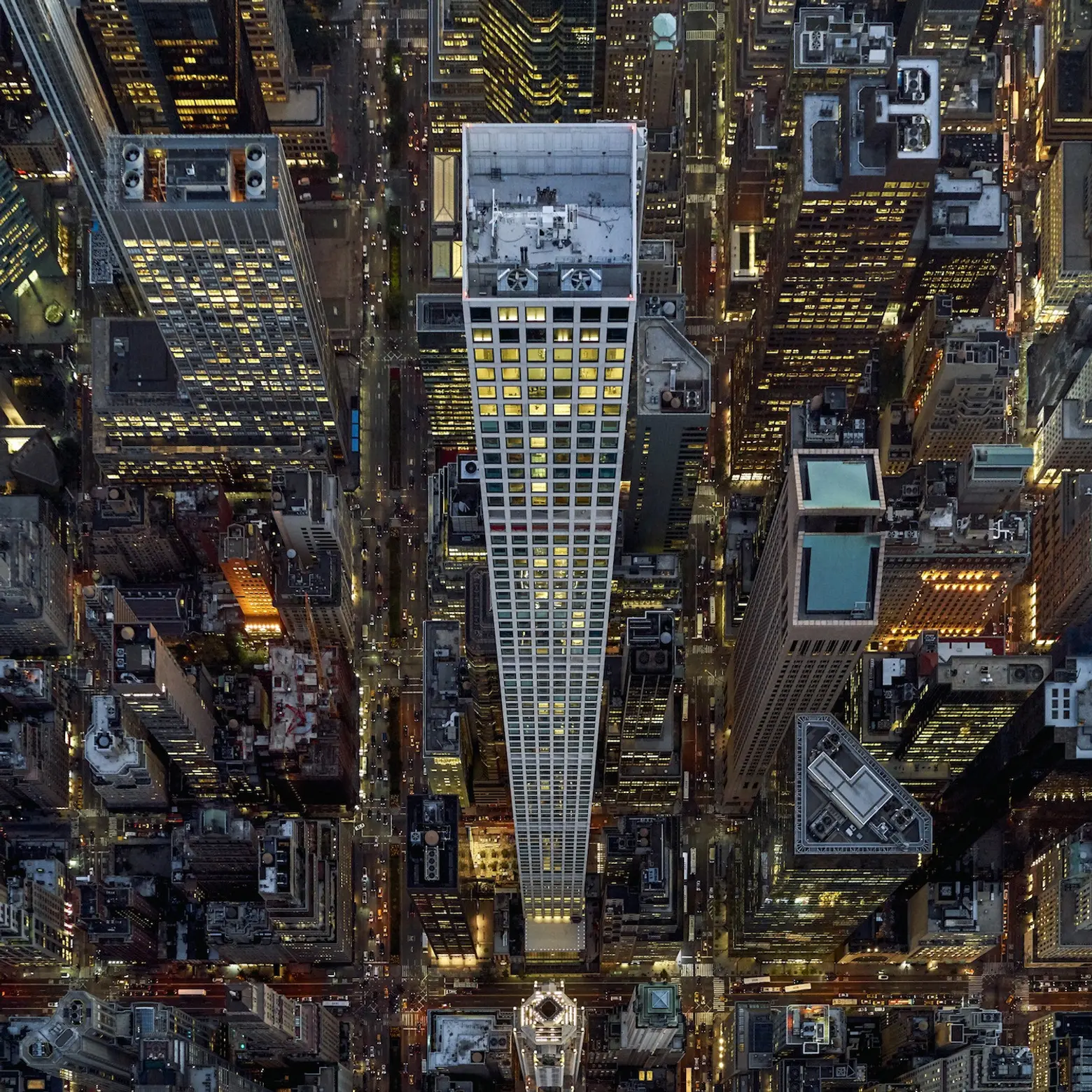 432 Park Avenue

American Museum of Natural History
Jeffrey Milstein's show at the Benrubi Gallery, 521 West 26th Street, opens tonight and runs through March 17. A book featuring both Milstein's New York aerials and his aerial shots of LA, titled simply "LANY," is available for purchase online at Barnes & Noble.
All photographs © Jeffrey Milstein