The Queens County Fair will debut a three-acre corn maze inspired by the Unisphere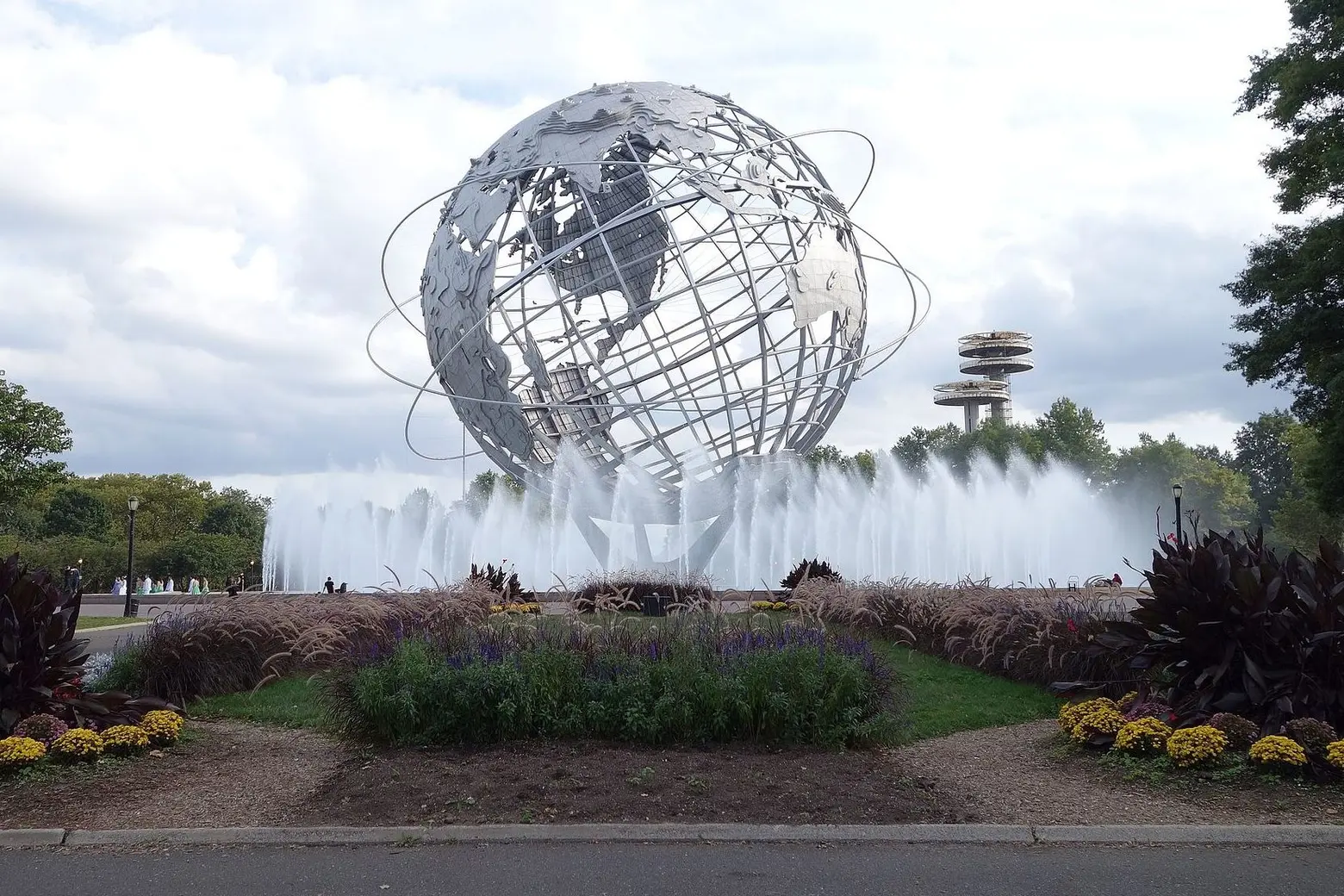 The 37th Annual Queens County Fair taking place in September at the Queens County Farm Museum will include a three-acre corn maze inspired by the iconic Unisphere in Flushing Meadows-Corona Park, as Patch first reported. Commissioned for the New York World's fair of 1964-65 and designed by landscape architect Gilmore Clarke, the Unisphere is a steel rendition of the Earth and has become one of the Borough's most enduring symbols. Sponsored by Con Edison, "The Amazing Maize Maze" is set to debut during the fair on September 21 and remain open through October 26. It will be the only corn maze in New York City.
"This a-maize-ing tribute pays homage to Queens' roots and celebrates one of our city's most iconic landmarks, the Unisphere in Flushing Meadows-Corona Park," said Michael Dockett, Queens Borough Commissioner for NYC Parks, in a statement. "But most of all—it's a bushel of fun! I hope that everyone comes down to the Queens County Fair to get lost in the wonder of the Unisphere."
Beyond the interactive maze, visitors to the county fair can expect "a step back in time" (the first fair was held in 1693) filled with pie eating and corn husking contests, pig races, hayrides, carnival rides, and a Bavarian beer garden featuring traditional live music and dance.
The Adriance Farmhouse will be open for guided tours and colonial cooking demonstrations, Andrew's Honey from the Union Square Greenmarket will host a pollinator workshop, and Con Edison will also sponsor an Ecology Booth with recycling tips. As a traditional agricultural fair, the event also hosts blue ribbon competitions in produce and livestock.
The fair will run on the weekend of September 21 and 22, from 11 a.m. to 6 p.m. each day. Admission is $10 in advance ($5 for kids 12 and under) and $15 at the door (or $8 for kids). Free parking will be offered to attendees. Check out more info or reserve your tickets here.
[Via Patch]
RELATED: