The Fuck You Umbrella Gives You Peace of Mind and the Rain a Piece of Your Mind
Any seasoned New Yorker knows that unfavorable weather conditions can rear their ugly head in a New York minute. However, if we let a little rain or snow muck up our productivity we'd get nothing done come fall and winter (and who wants to work in the summer?). But that doesn't mean we're happy about it. This "Fuck You Rain Umbrella" helps us to move on with our day despite the rain or snow, and maybe make us feel a bit better in the process—we're just venting here.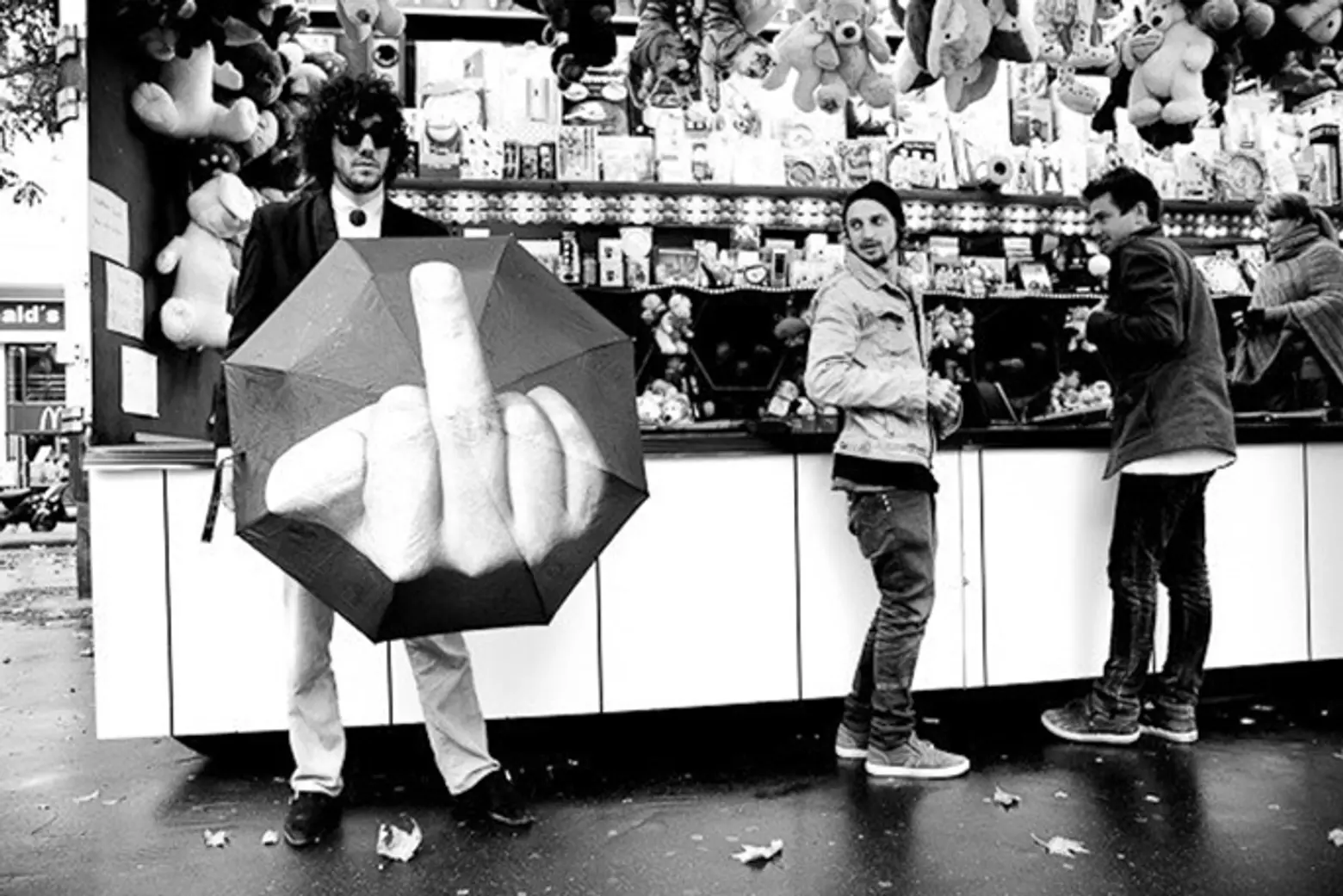 The three-fold cane-type umbrella features the image of a large hand giving whomever is above or in front the middle finger. Designed by Artemy Lebedev for Art. Lebedev Studio, the umbrella comes with a spring loaded opening mechanism and is made from a high-quality waterproofed polyester.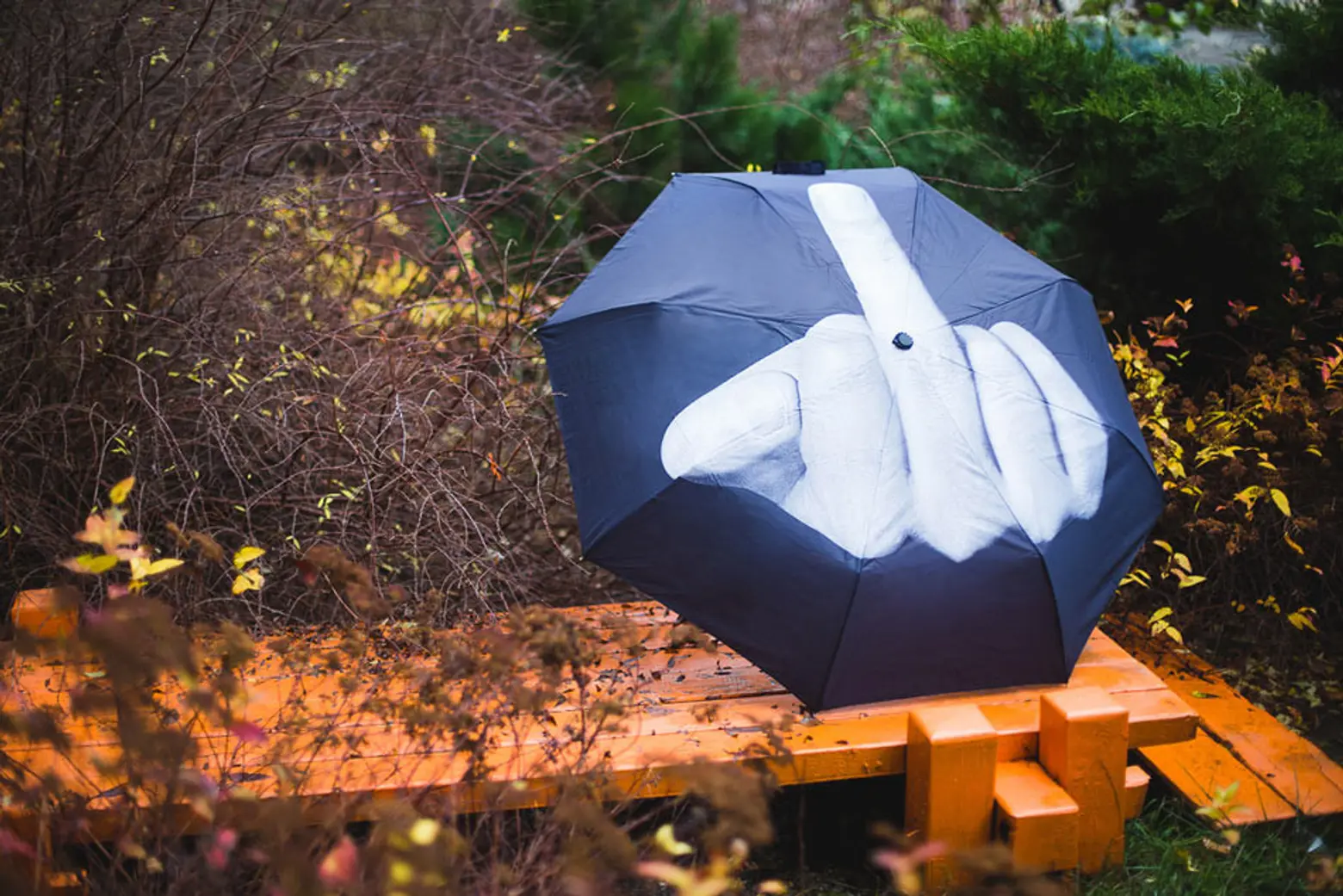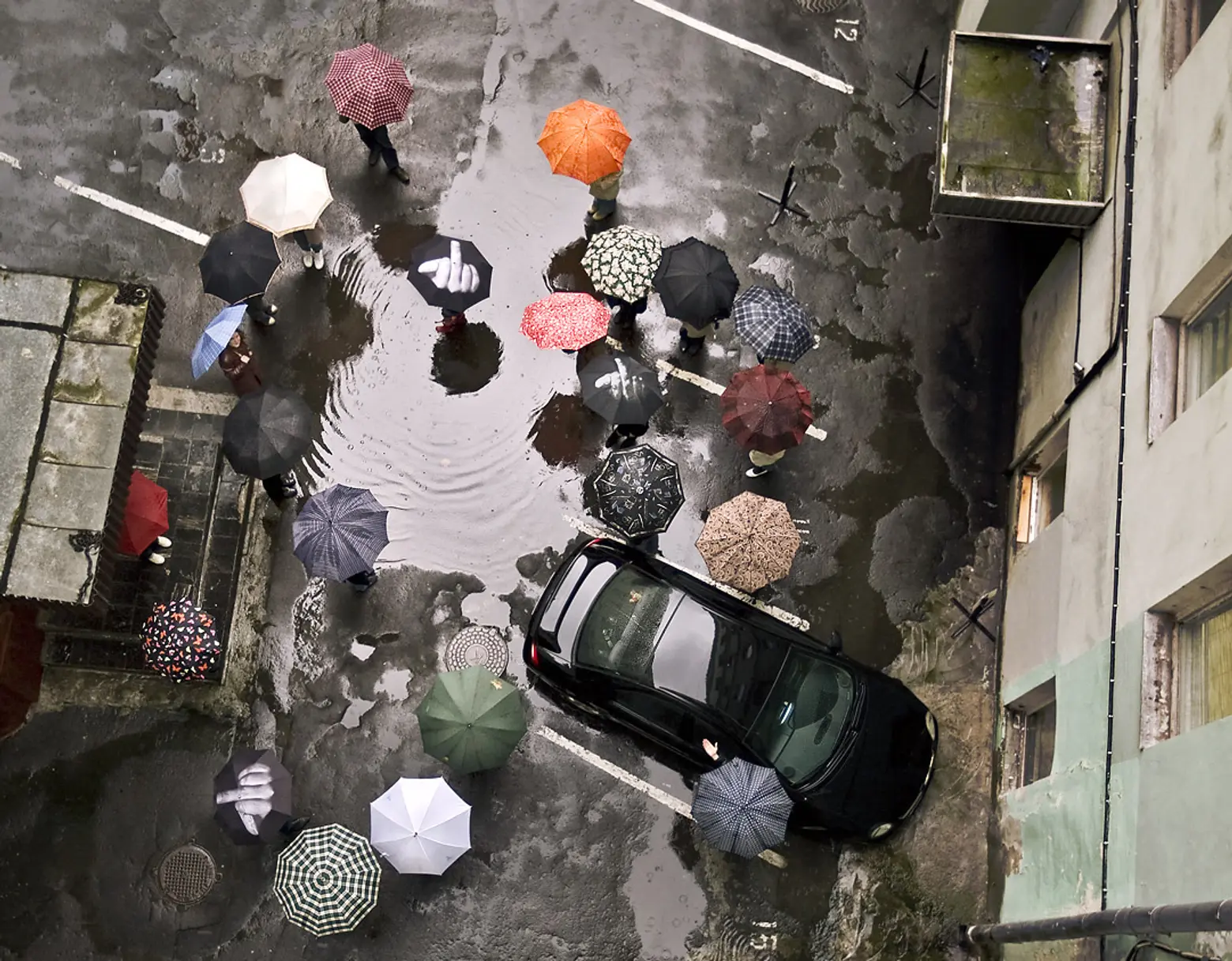 Art. Lebedev Studio was founded in Moscow in 1995, and is known for creating inventive products that are both functional and fun. Visit their website to browse through more of their playful designs.
RELATED: