The Architects at Triarch Make Wood Paneling Look Ultra Modern in This Tribeca Penthouse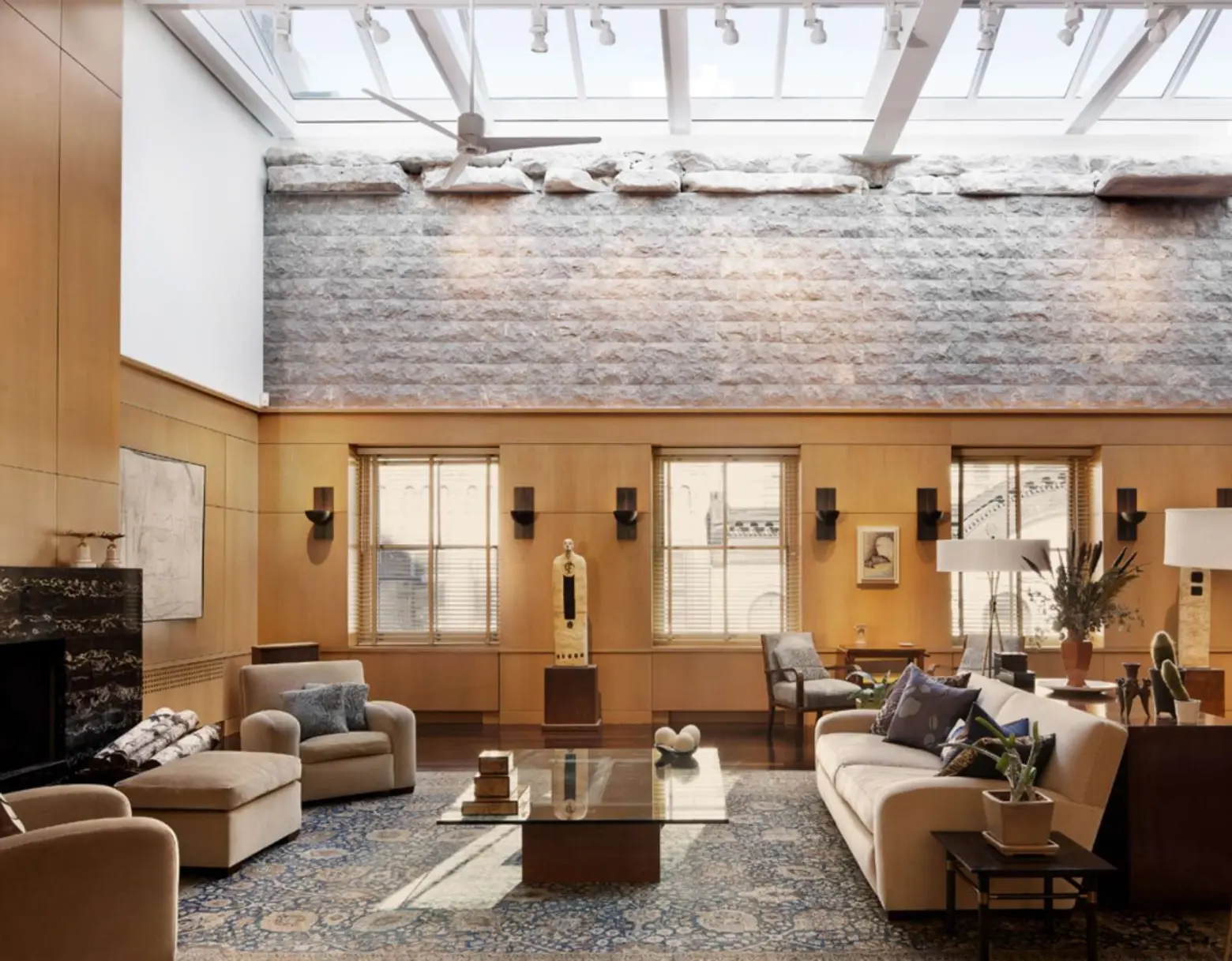 Wood-paneled walls came along before the dark, dreary styles of the 80s that were found in your grandparents' basement. Earlier in the century, modernist architects, such as Jean Michel Frank, Adolf Loos and Bruno Paul, tastefully incorporated them in their designs.
This splendid penthouse, located in a Civil War-era building in Tribeca, is inspired by that style, masterfully melding limed oak paneled walls with dark wenge flooring and 90-degree angles. Though definitively modern, this home's calming simplicity and warm material palette give way to cozy and welcoming rooms not often attainable in spaces of this size.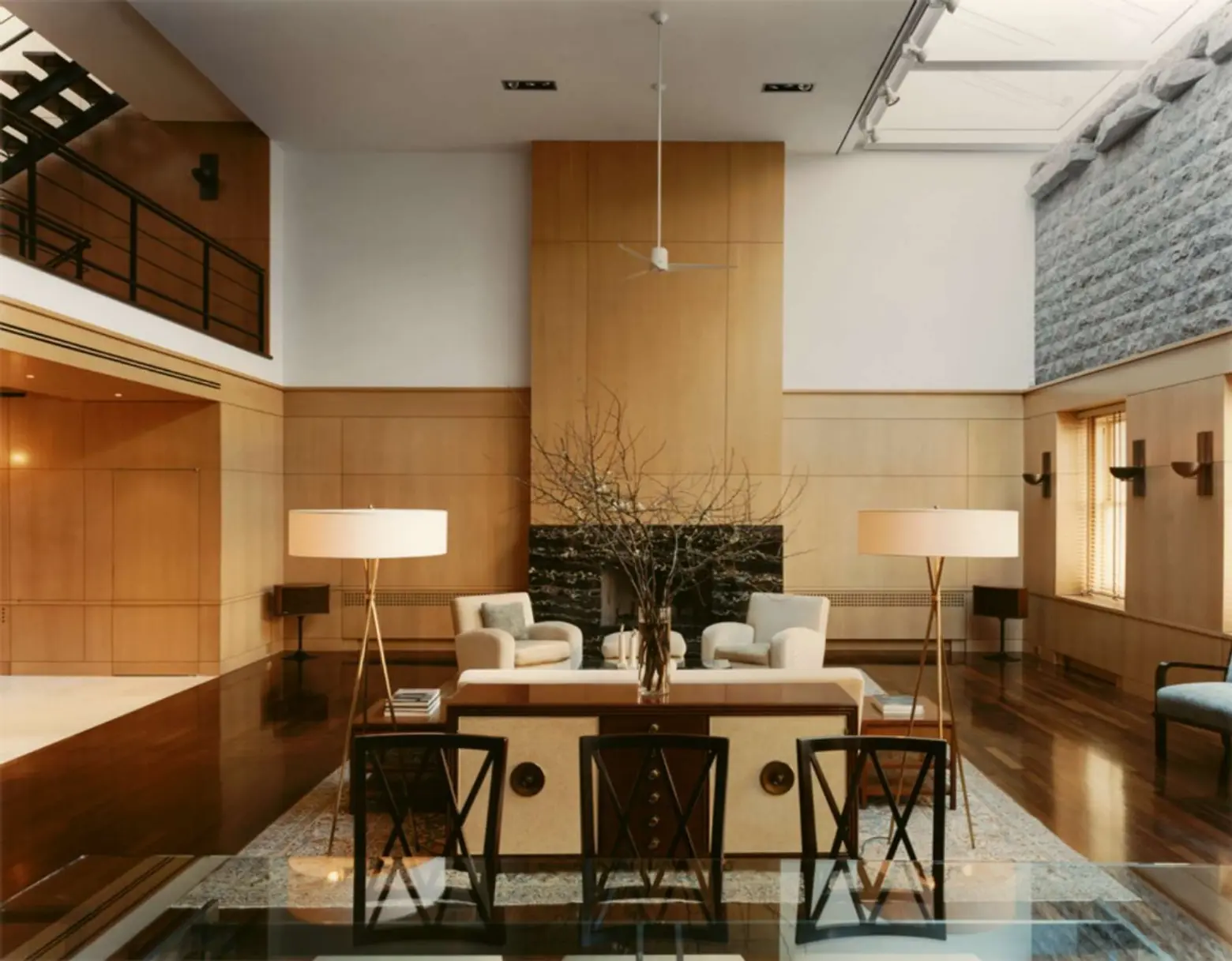 A gut renovation of the space was undertaken in 2005 by Triarch, where the existing wood-frame roof was replaced by a two-story, 7,200-square-foot, light-filled addition. The major volume sits behind the existing marble façade and connects the two levels spatially.
Today, the entire home is decorated with subdued, neutral tones and geometric furniture. A highlight of the space is the sky-lit architectural stairway, made of floating stairs and a curved steel handrail. The double-height living room features a rusticated stone wall under another huge skylight that spans the entire width of the room and a Portero marble fireplace. The cozy library walls are lined with exotic makore paneling, and the room also has a Portero marble fireplace, as well as a bar.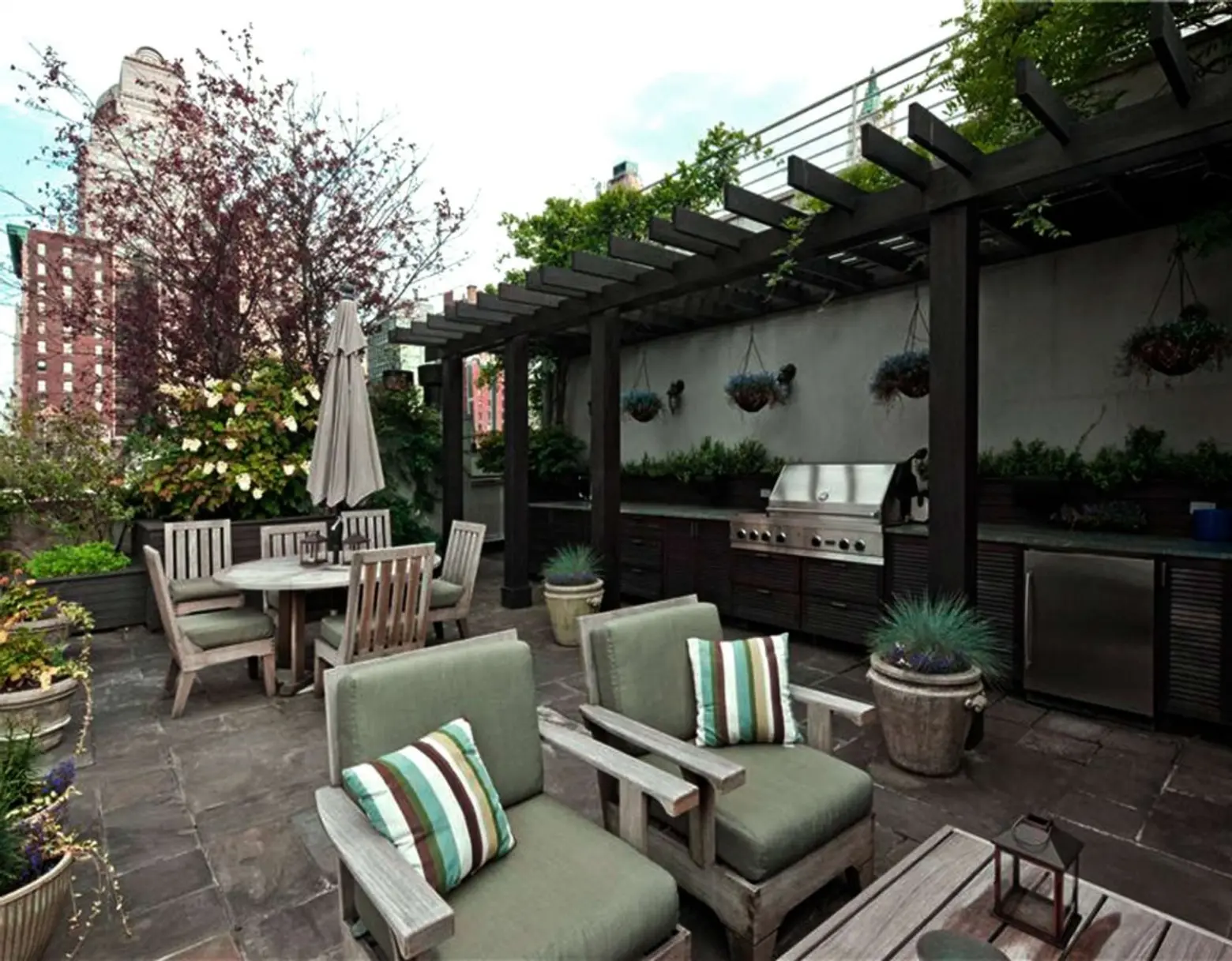 The Tribeca penthouse also hosts an incredible landscaped terrace that makes the sky-high space feel more like a verdant escape 100 miles outside of the city. And by mirroring the materials used inside, namely a slate tile floor and a darker finish of wood, the terrace becomes a natural extension of the home's interior.
What do you think of the design? We know we'll never think of wood paneling the same again!
You can see more of Triarch's work here.
Images courtesy of Triarch