Surge in City Construction Permits Hits Levels Not Seen Since 1963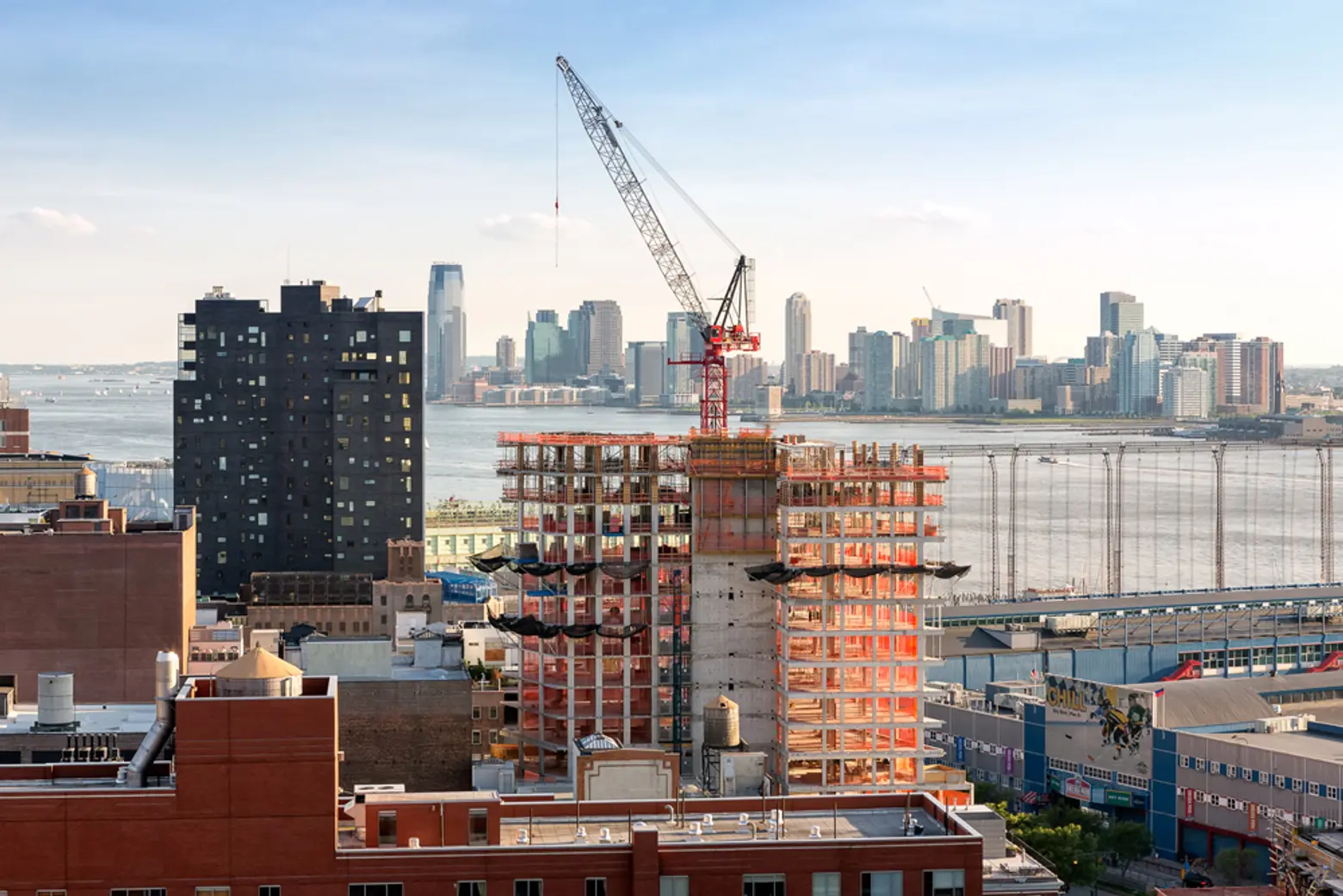 If the city seems even more like one big construction site than usual, it's not your imagination. Building permits have risen to an historic peak, up by 156 percent over the last year, the Daily News reports, and an astounding 749 percent over the 2010 post-slump low.
This new high–according to Department of Buildings Data and the New York Building Congress–includes permits for 52,618 new residential units over that time period.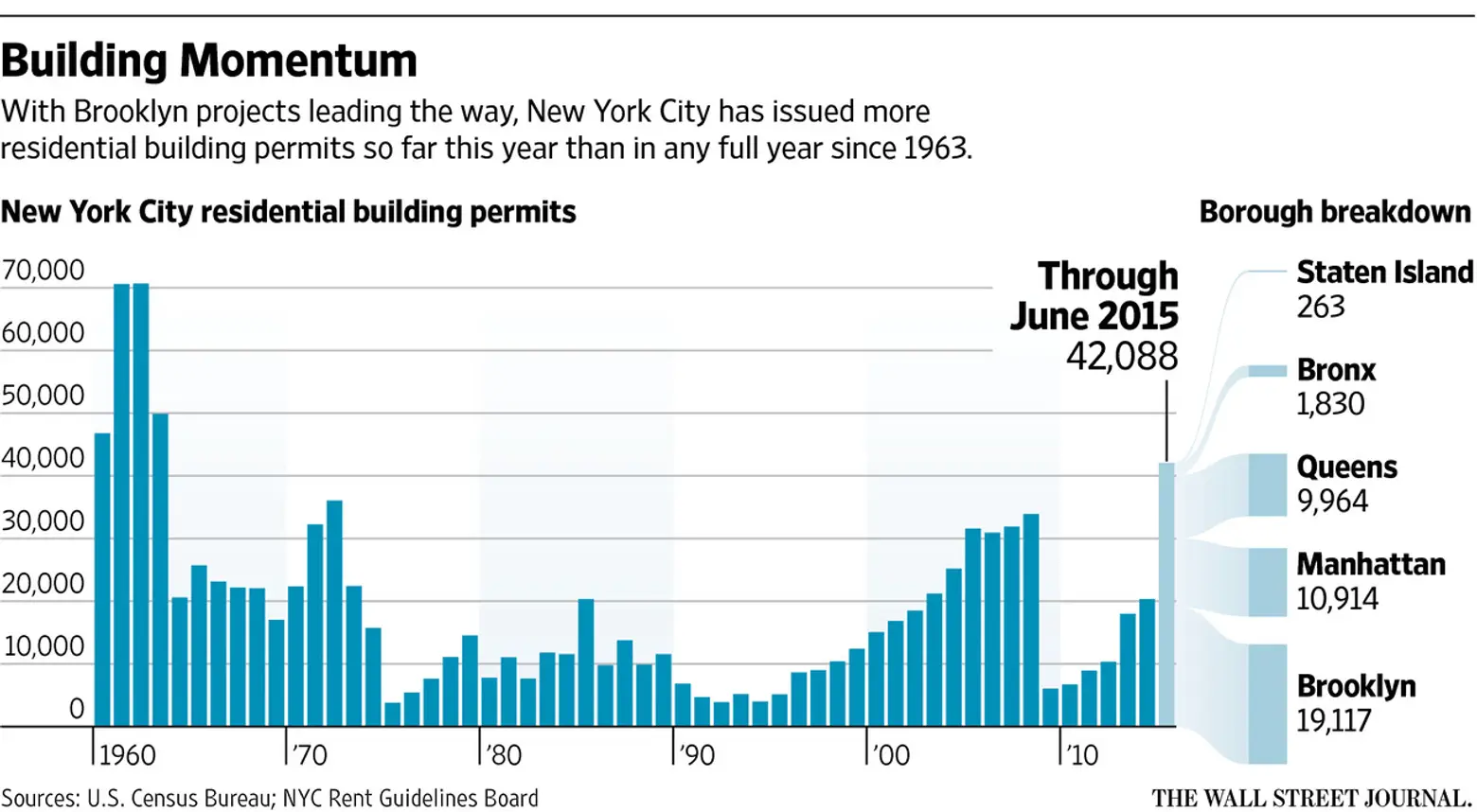 Chart: Wall Street Journal.
A recent story by the Wall Street Journal reports that, according to the U.S. Census Bureau, 42,088 new building permits were issued to developers in the first half of the year for apartments and houses in the city, a number that is already higher than any full year's permit tally since 1963.
Booming Brooklyn accounted for nearly half of all approved building permits in the past year, tallying 23,326 compared to last fiscal year's 7,181. New York Building Congress President Richard Anderson calls the current growth in the Brooklyn market "quite remarkable." Of the building explosion citywide, Anderson observes that it's "so far ahead of anything the city has experienced in 50 years…We are heading into the stratosphere." According to the president of Halstead Property Development Marketing, new rental buildings going up in in parts of Brooklyn and Queens–areas that hadn't seen this level of private development in years–make up a significant portion of the new construction.
Zooming condo prices are likely part of the reason for this latest burst of activity on the construction front. But it's also likely that the June 15 expiration of the 421-a tax abatement program, which waives property tax on new apartment buildings for up to 25 years in exchange for setting some units aside as affordable housing, is fueling the boom. The 421-a program was extended at least until the end of the year; a new modified version which requires participating buildings to provide affordable housing goes into effect in January and hinges on an agreement between unions and the real estate industry on how to set construction wages.
Developers may have scurried to get their permits so they could still receive the abatement–which would, of course, make their properties more attractive to buyers. They had to have their permits in place and begin building by June 15, but the Journal mentions that they have until 2019 to complete construction to receive the abatement, which leads to the question of whether the projects will be wrapped up anytime soon.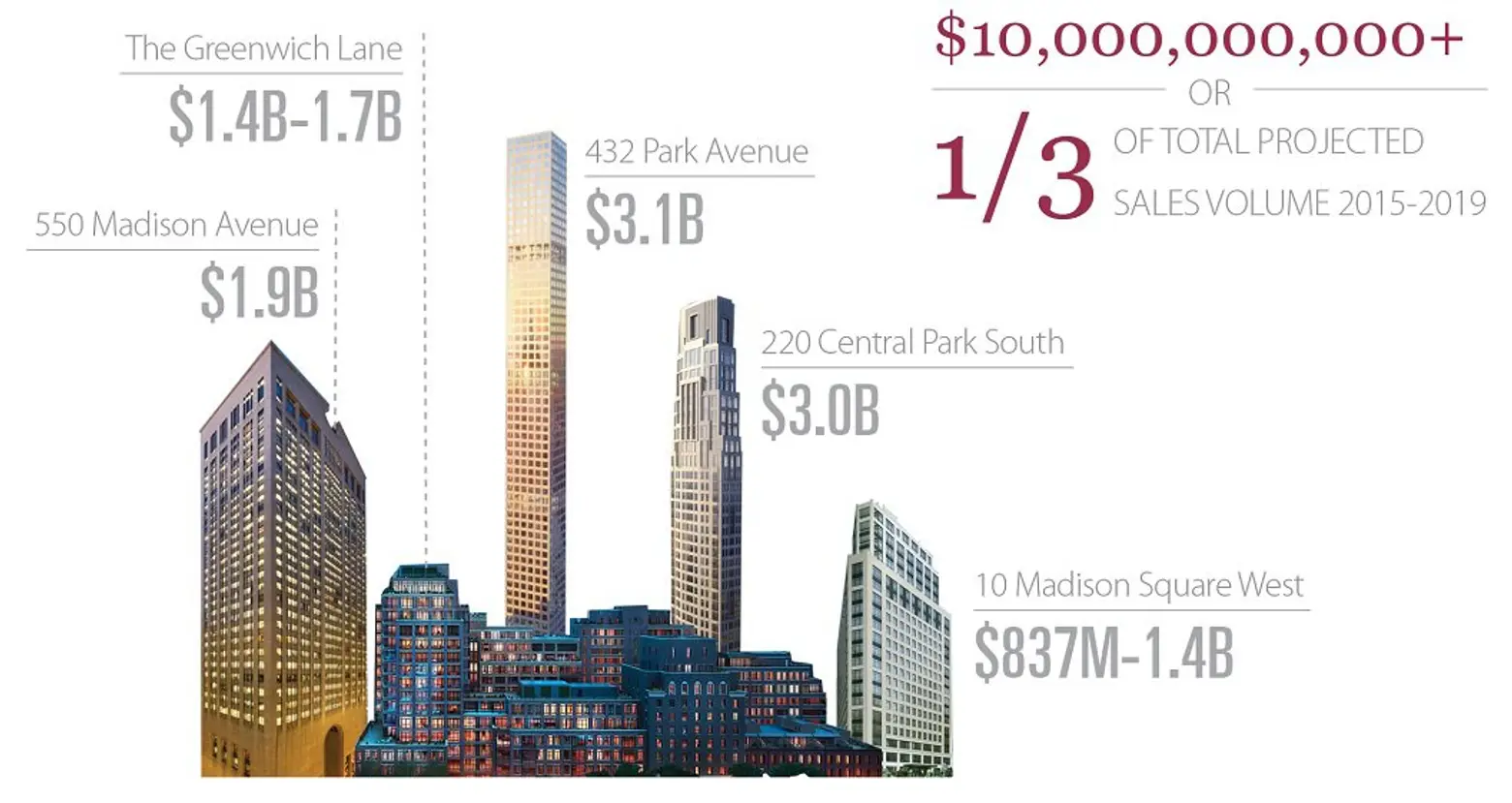 Via CityRealty
As far as the affect of all this on affordable housing? As we reported in April, a record $11.9 billion was poured into new developments last year, a 73 percent jump over the prior 12 months, and up $5 billion over the previous record. But the lion's share of that financial infusion was resulting in only a small number of luxury developments like One57and 432 Park, aimed at the international elite. However, according to New York City Department of Housing Preservation and Development data, 8,483 units of affordable housing got started last year, up 80 percent from 2013.
RELATED: