Summer Sculptures: Where to See Larger Than Life Art in the Parks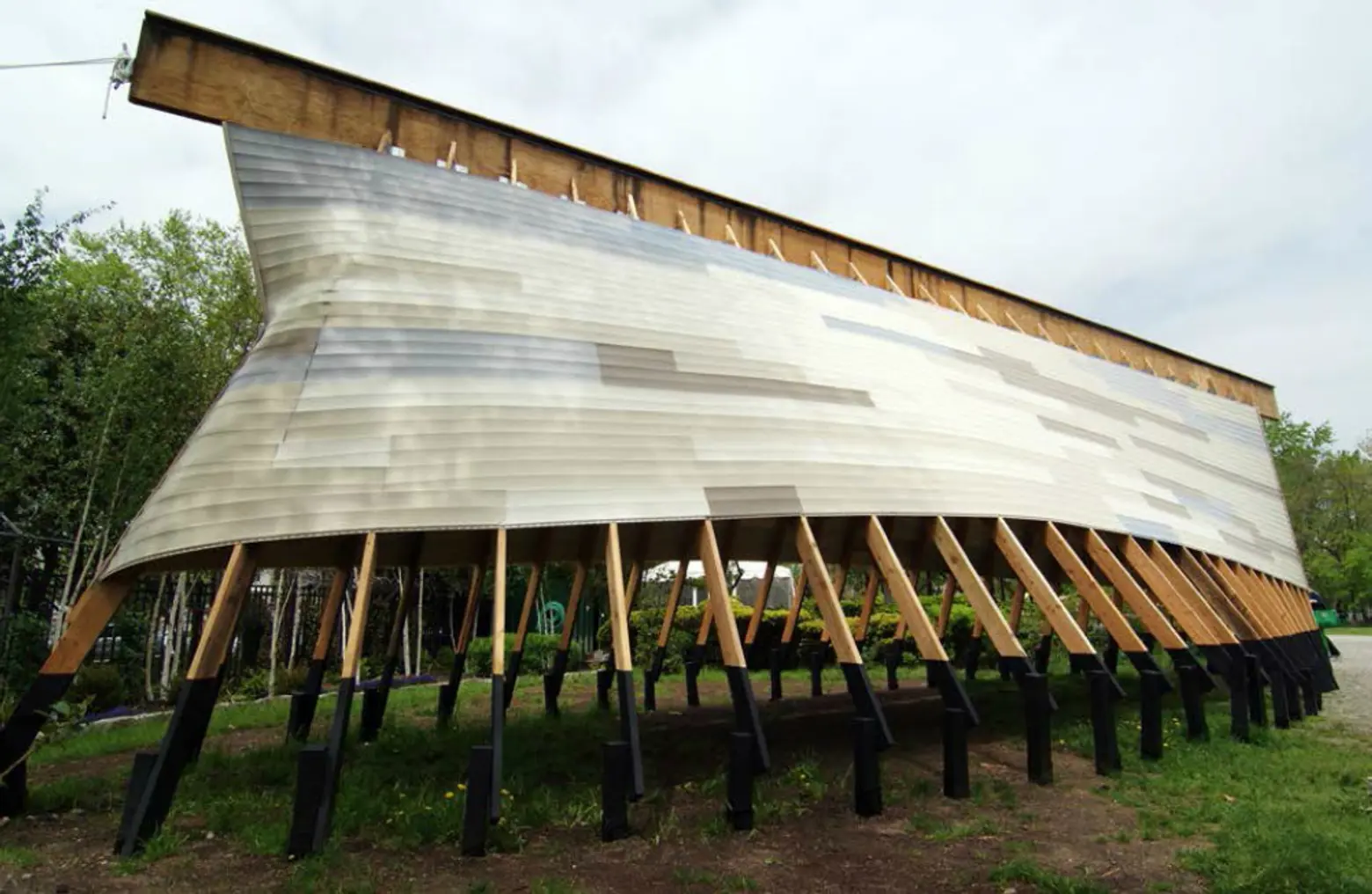 The NYC parks system gives artists a public canvas for their sculpture and design work, and there are so many great artworks on display this summer. From abstract sculptures to innovative park design, here are just a few of the interesting sculptures and design exhibits you can see in New York City parks this last month of summer.
Ground by Jessica Sanders
Randall's Island Park, Manhattan (map)
Randall's Island Park hosts Ground, which is a series of earthen chairs. Kentucky Bluegrass molded into various shapes for sitting on lets park-goers lay back on the artwork. The NYC Parks department says "The installation offers an unmitigated phenomenological experience, the opportunity to interact with a living material in a simultaneously nostalgic and atypical way."
Ghost House by Kant Smith
Randall's Island Park, Manhattan (map)
Randall's Island Park is also home to Ghost House, a house-shaped sculpture of chain link fence that you can go inside if you want. If you've ever wondered if the baseball backstop could make for a sturdy domicile, you can find your answer between Manhattan and the Bronx.
Medusa and High Rise by Charles Ginnever
Riverside Park, Manhattan (map)
You get two Charles Ginnever works for the price of one if you head out to Riverside Park, where both Medusa and High Rise are on display. Both works play with perspective by appearing to be completely different shapes when viewed from different angles.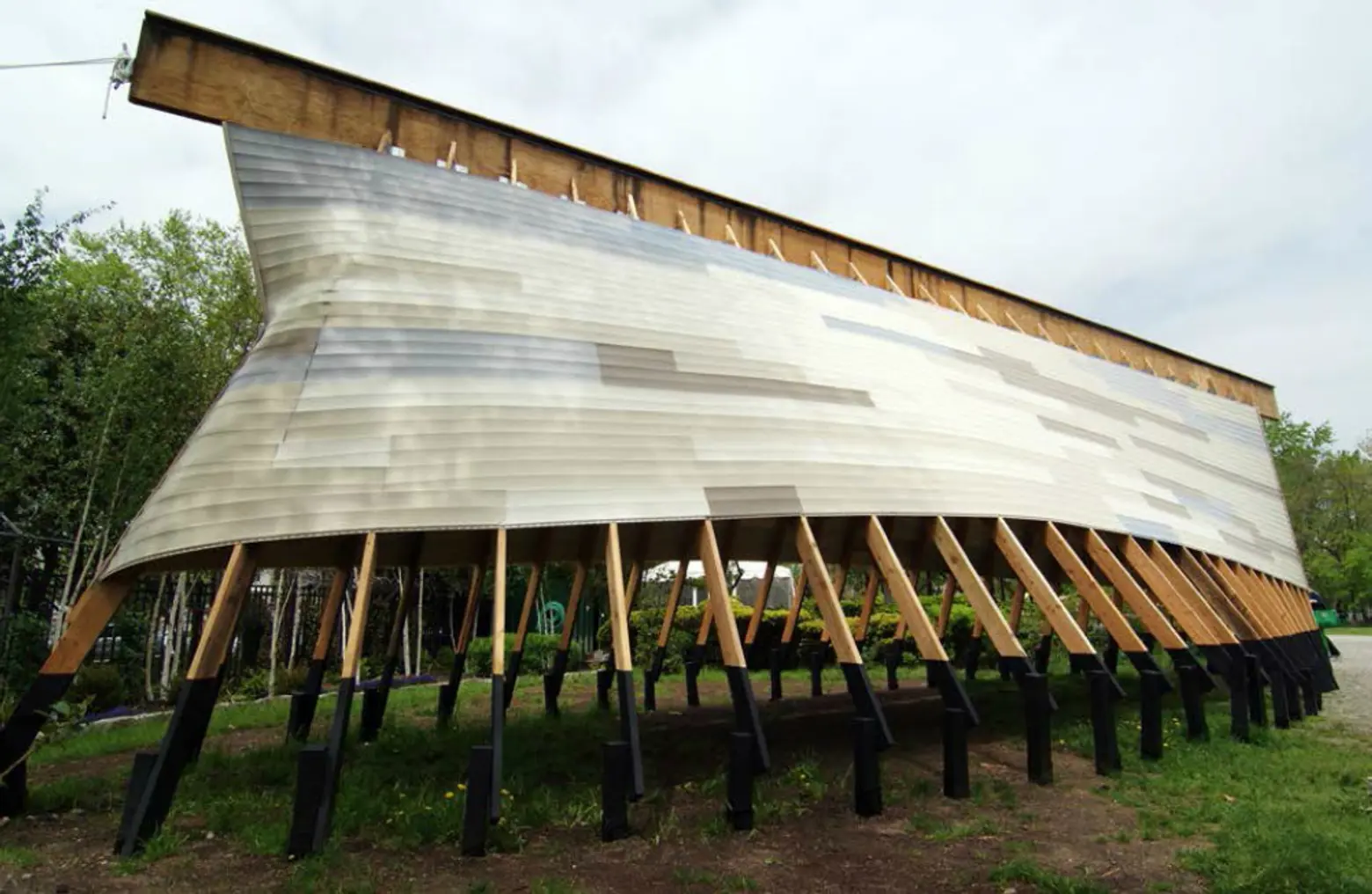 Photo courtesy of Austin + Mergold
SuralArk by Austin + Mergold
Socrates Sculpture Park, Queens (map)
SuralArk is this year's winner of the Folly Prize, an award for "a fanciful, small-scale building or pavilion sited in a garden or landscape to frame a view or serve as conversation piece." The ark takes the look of an overturned ship and combines it with the vinyl siding of a Queens household. The Architectural League says "The upturned ark echoes the park's past while considering the future, as a possible escape from rising tides that submerged the park in October 2012 during Super Storm Sandy."
Wayfinding by Bundith Phunsombatlert
Flushing Meadows Corona Park, Queens (map)
And if you were looking for even more public sculptures, what better place to start than Wayfinding: 100 NYC Public Sculptures, a system of signs pointing the way towards New York's 100 best public artworks. The practicality of following these signs may be in question, but the drawings of each sculpture will certainly let you know which works you should go see next.