Historic Prospect Heights Townhouse with Glass Addition Wants $4M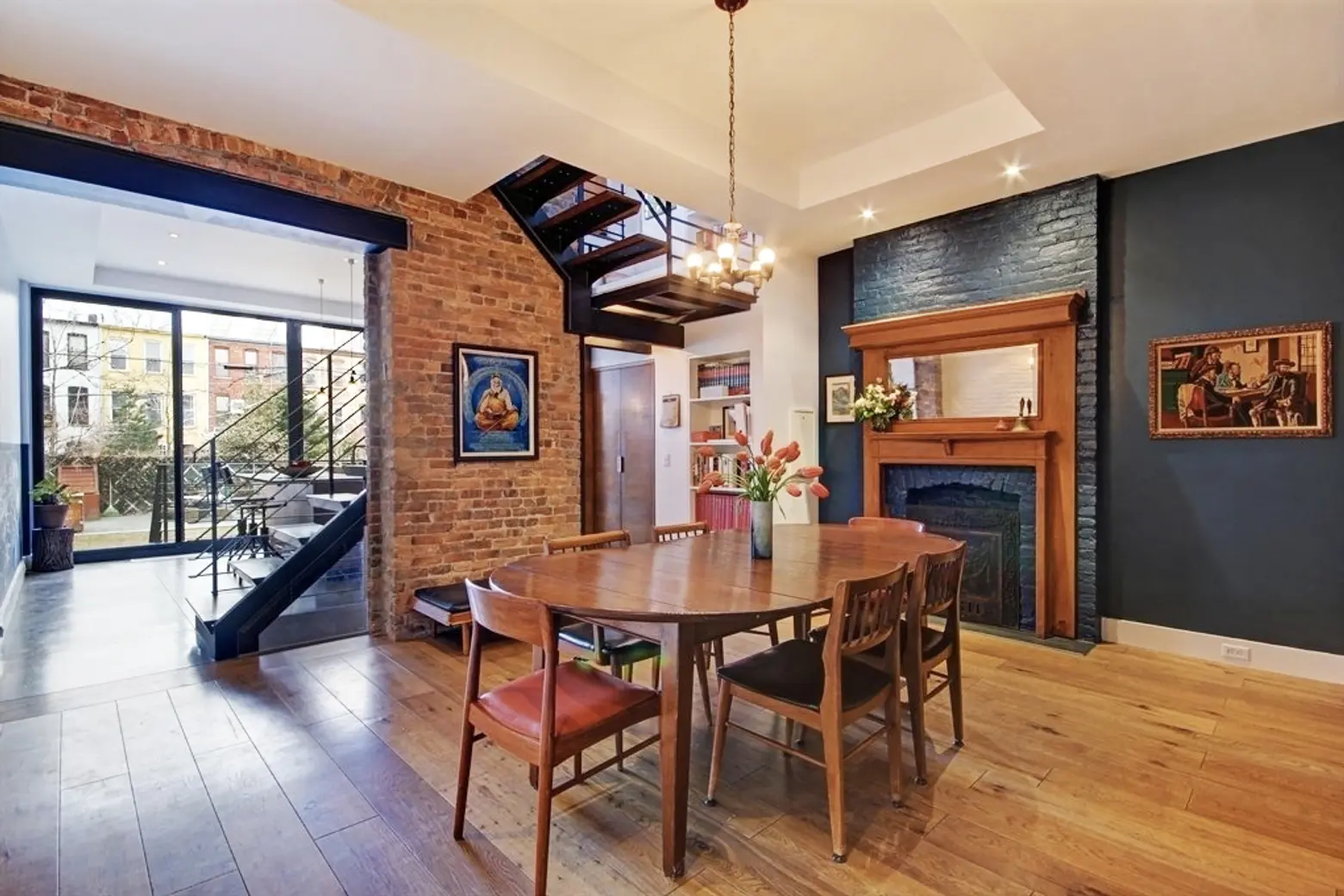 Want to live in an awesome Prospect Heights townhouse and earn money at the same time? This gorgeous home built in 1910 is currently set up as an owner's triplex with a one-bedroom income suite on the garden level. It must've undergone a pretty intense renovation considering the owners paid $900,000 for it back in 2007, and now it's back on the market asking $4,075,000. And it has some pretty impressive features, like floor-to-ceiling windows and a floating staircase in the back of the house, which was positioned to join the original building with the four-story glass curtain wall addition. You'll find exposed brick throughout the home, whether original, whitewashed, or boasting a deep blue hue. There are also keystones with a man's face carved in them at the entrance.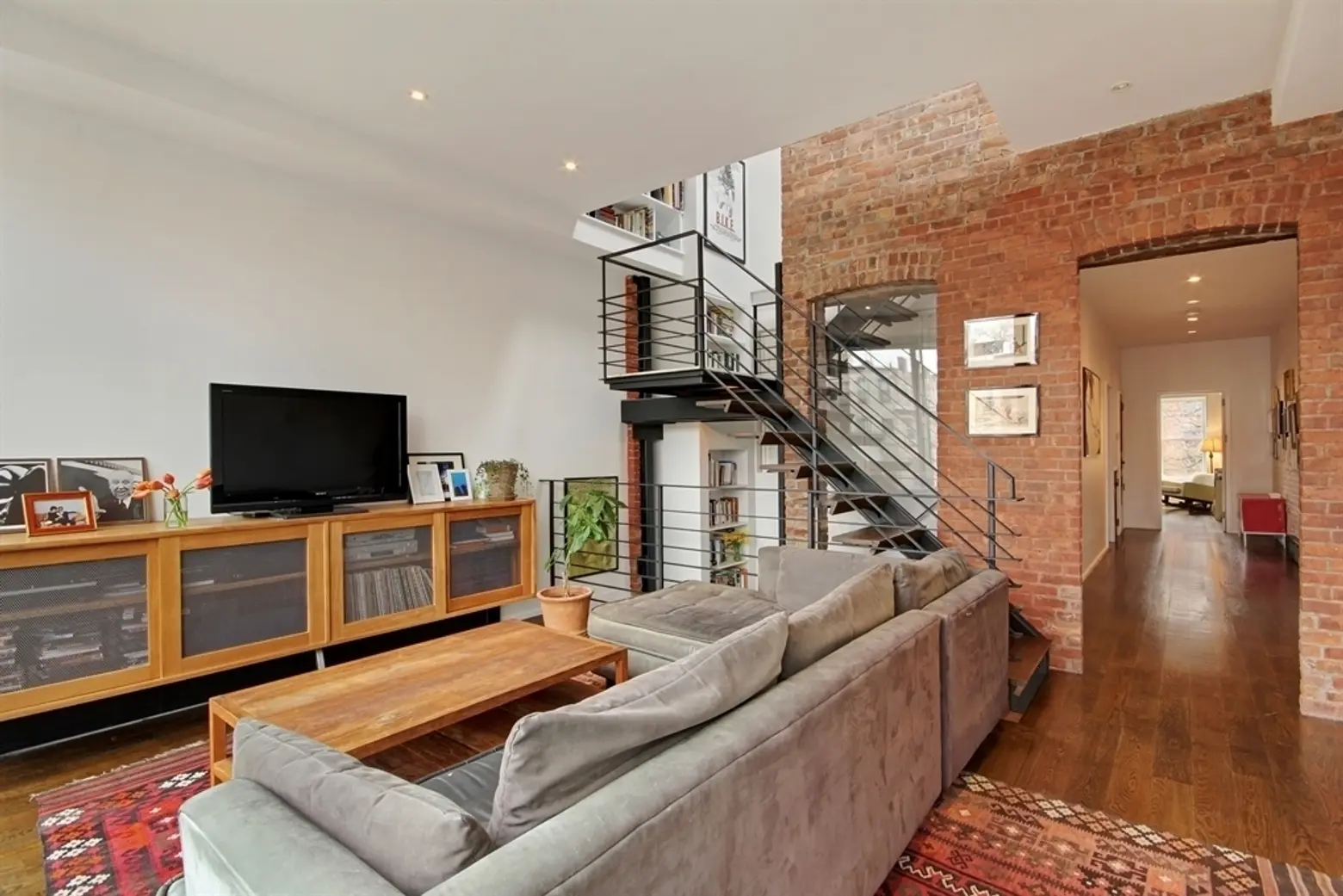 The owners' triplex features four fireplaces with two of them on the parlor floor in the living room and dining room. In the back, the chef's kitchen overlooks the planted deck and backyard. It has high-end stainless steel appliances, poured concrete floors, and reclaimed wood. Additional features on this level include DuChateau reclaimed French oak floors and custom designed stained glass with an olive branch.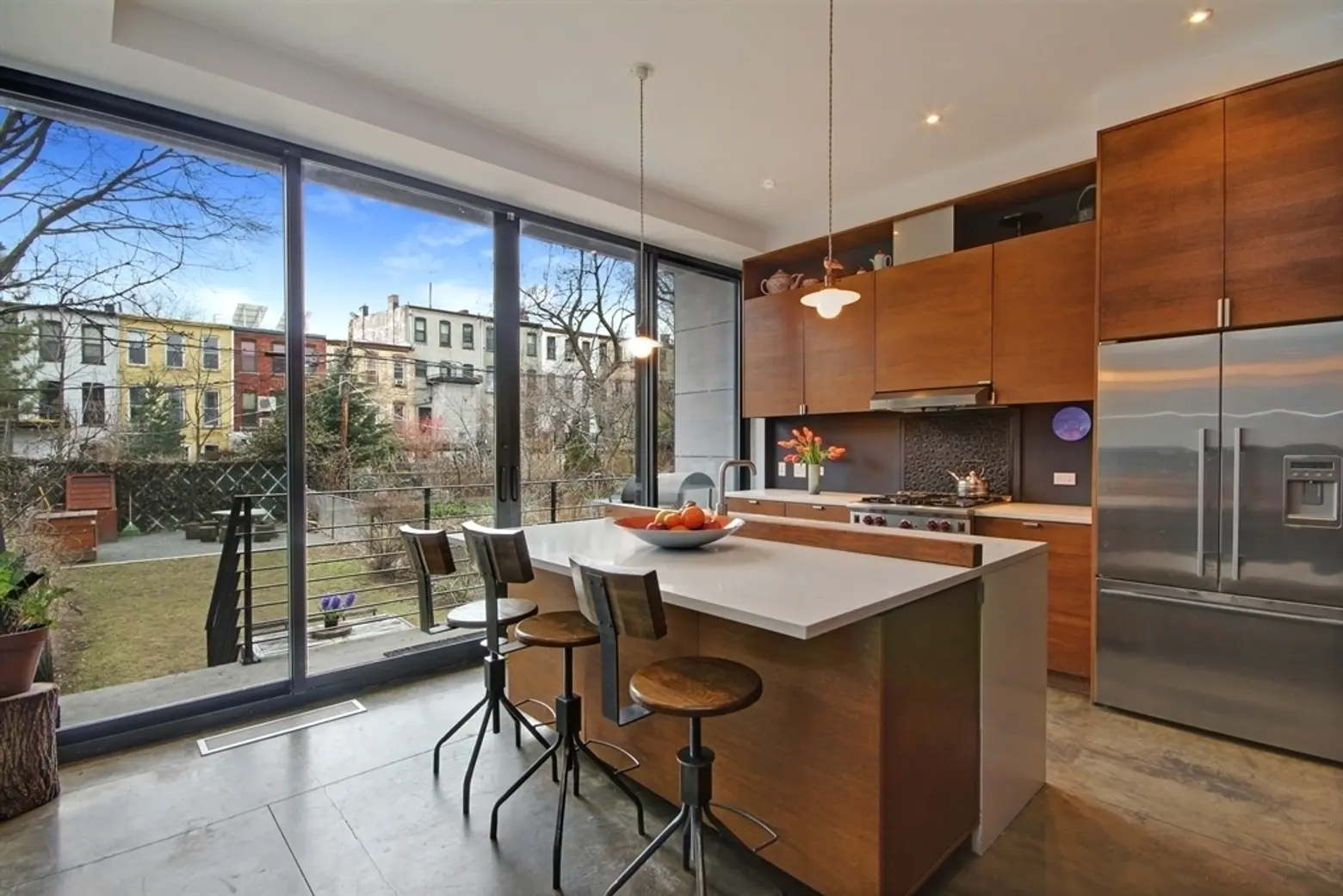 The third level has two bedrooms and a play room with a balcony, while the fourth floor is devoted exclusively to the master, which has a media room, en suite bathroom, and a private roof terrace.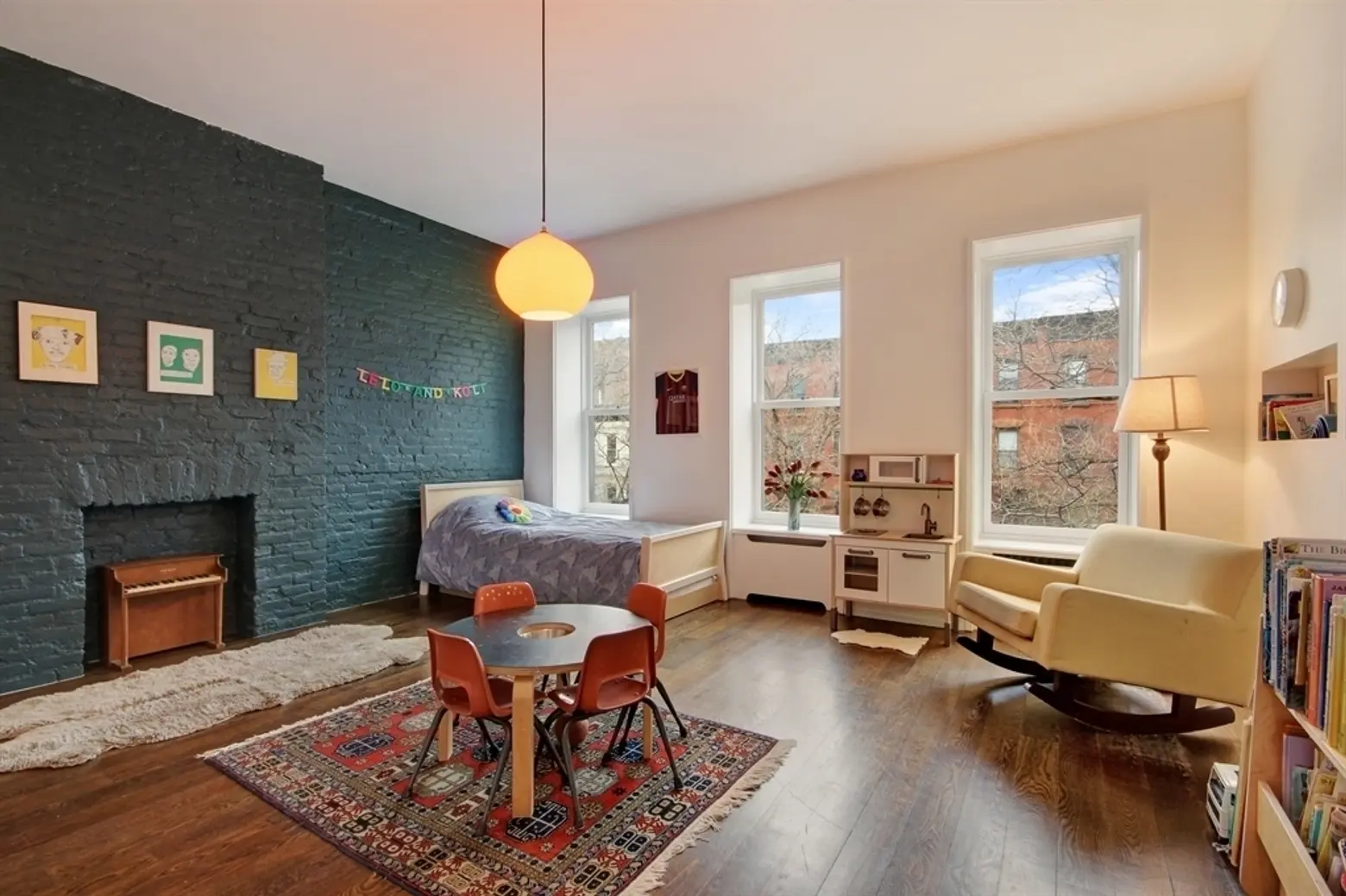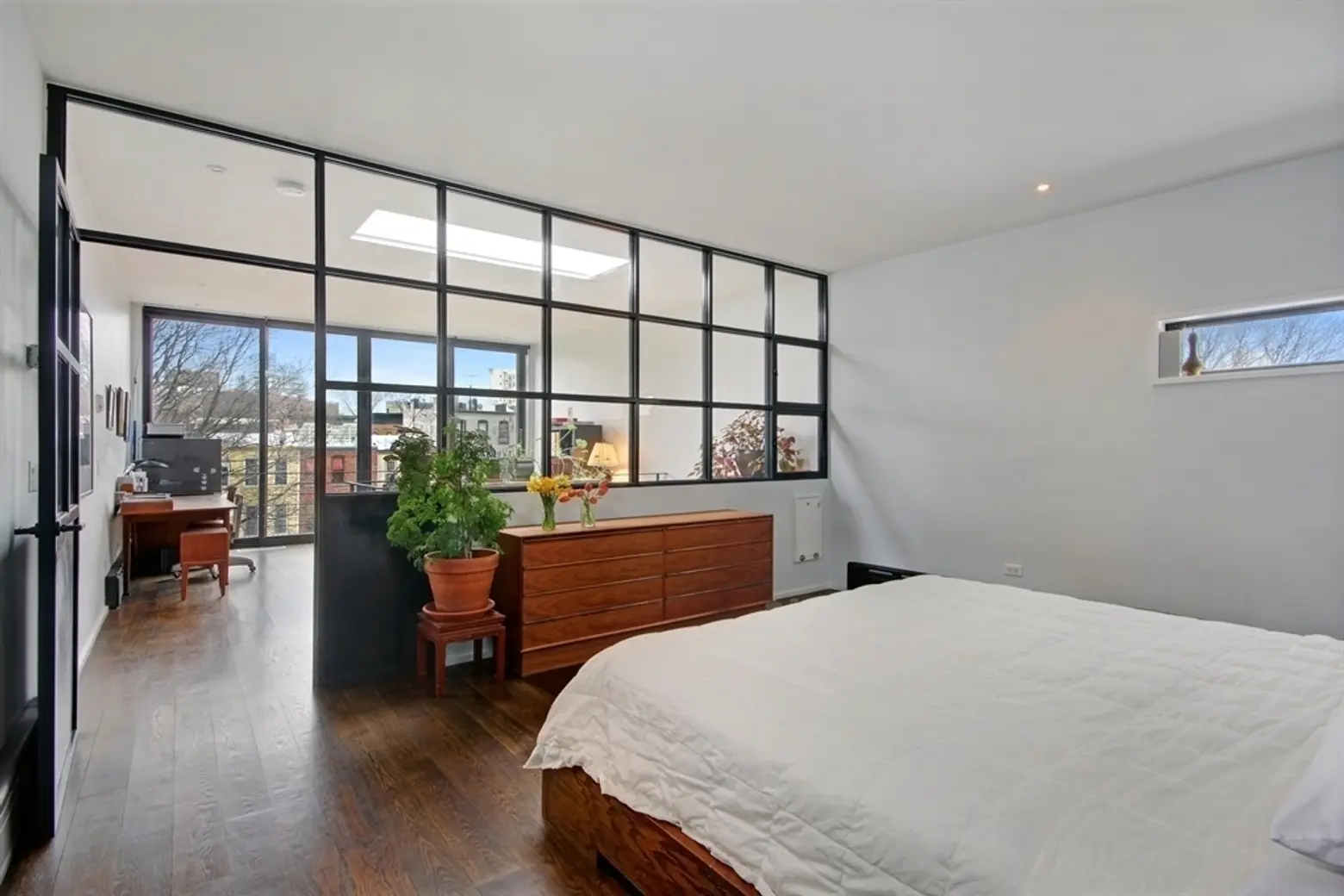 300 Prospect Place is a Romanesque Revival brownstone built by architect Axel Hedman and his firm Dahlander & Hedman. It was built for owner Bessie L. Martin in a time when a new Prospect Park was bringing lots of construction and rowhouses to the area.
[Listing: 300 Prospect Place by Jessica Buchman and Tim Rettaliata of Corcoran Group]
RELATED:
Photos courtesy of Corcoran Group