$3.75M Prospect Heights townhouse has laid-back charm, three big apartments, and extra-long backyard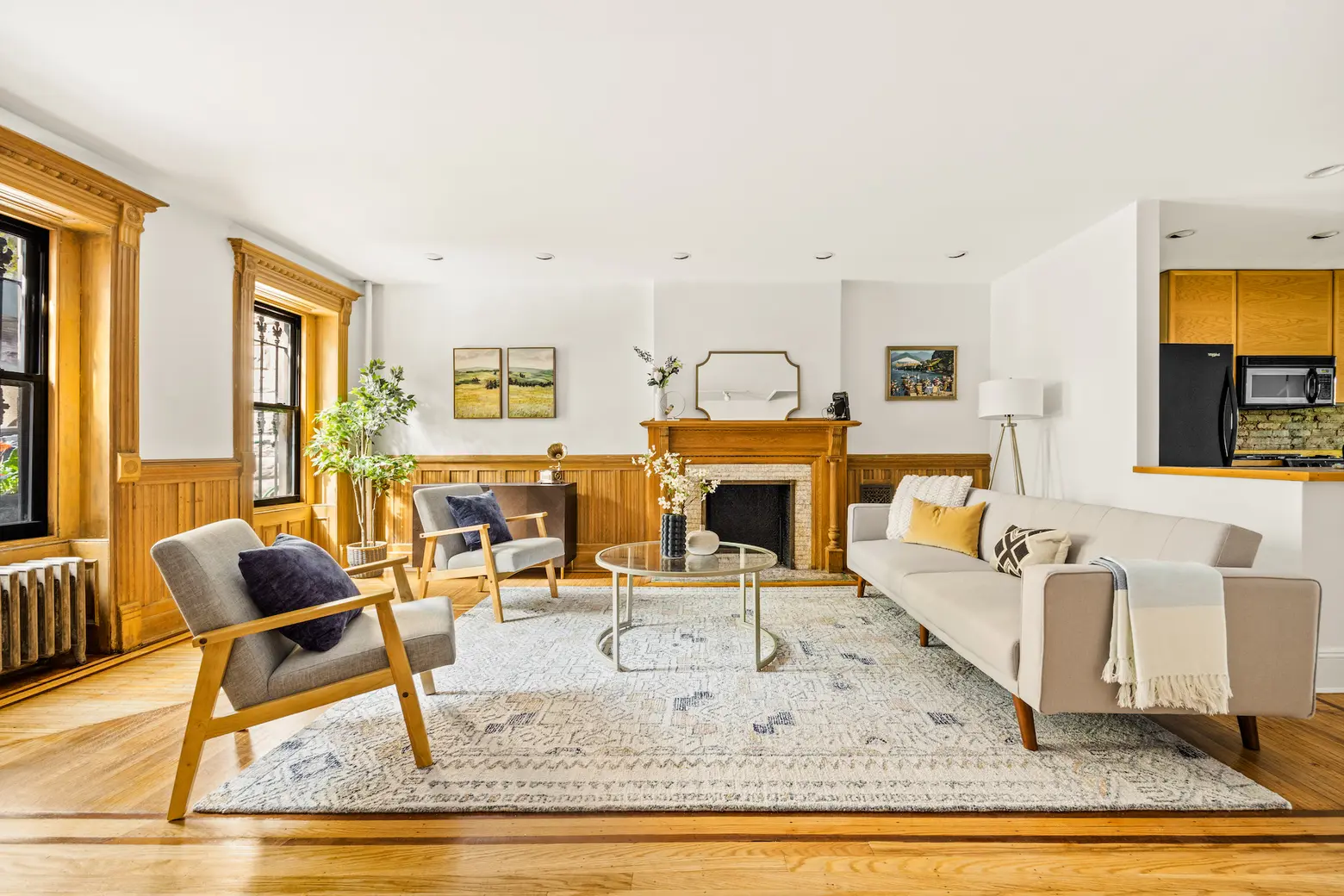 Photo credit: Russ Ross for The Corcoran Group
The feature that will undoubtedly impress visitors the most about this four-story brownstone at 307 Park Place in pretty Prospect Heights is its seemingly endless backyard. It's one of a fortunate handful of homes in the neighborhood to be blessed with a 131-foot lot. Within, the three-family 1910 townhouse may come up short on original architectural details, but there's still plenty of warmth and charm within its brick-accented walls. Asking $3,750,000, the property offers flexibility in the form of three large apartments that can be combined–or left as-is to maximize rental income.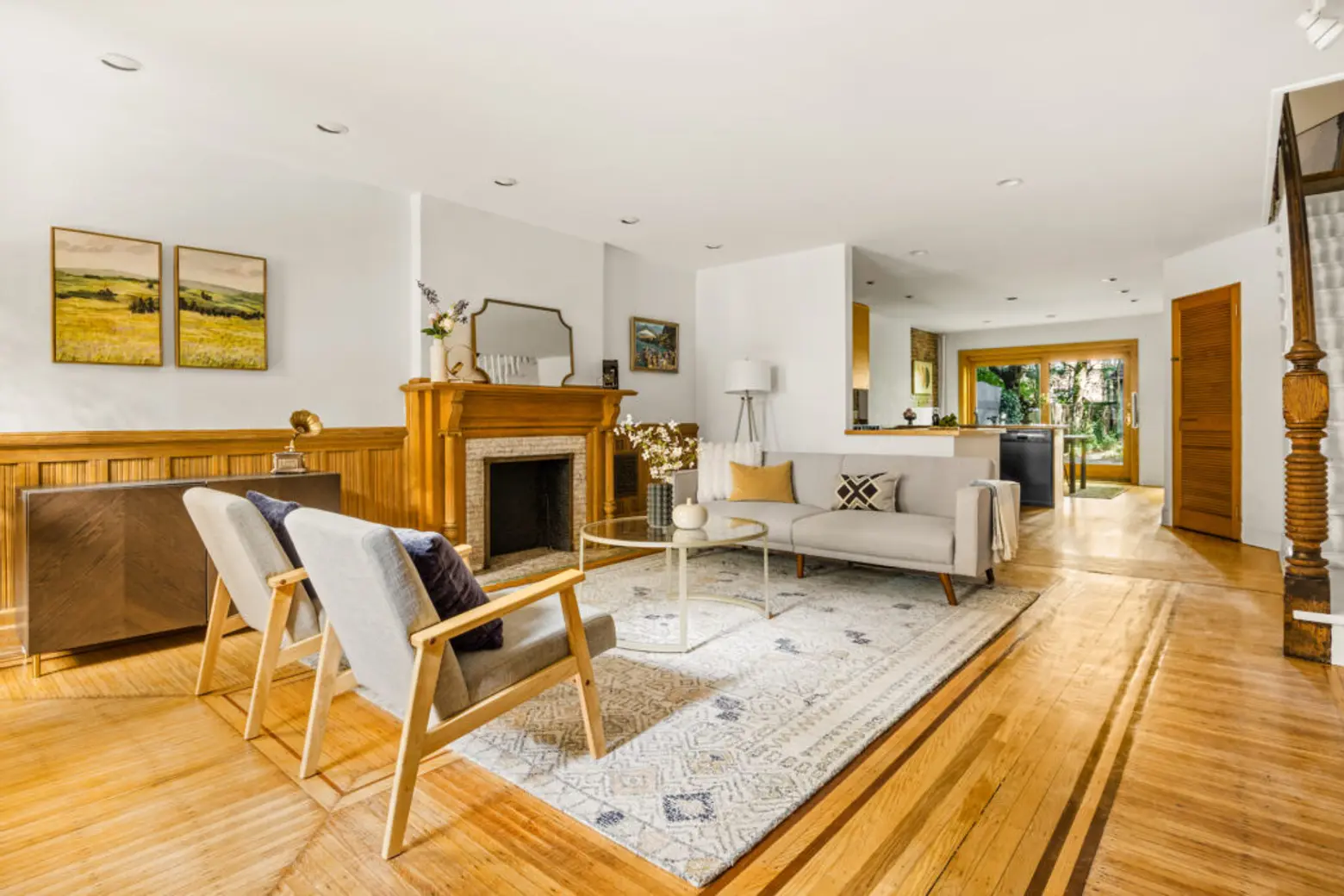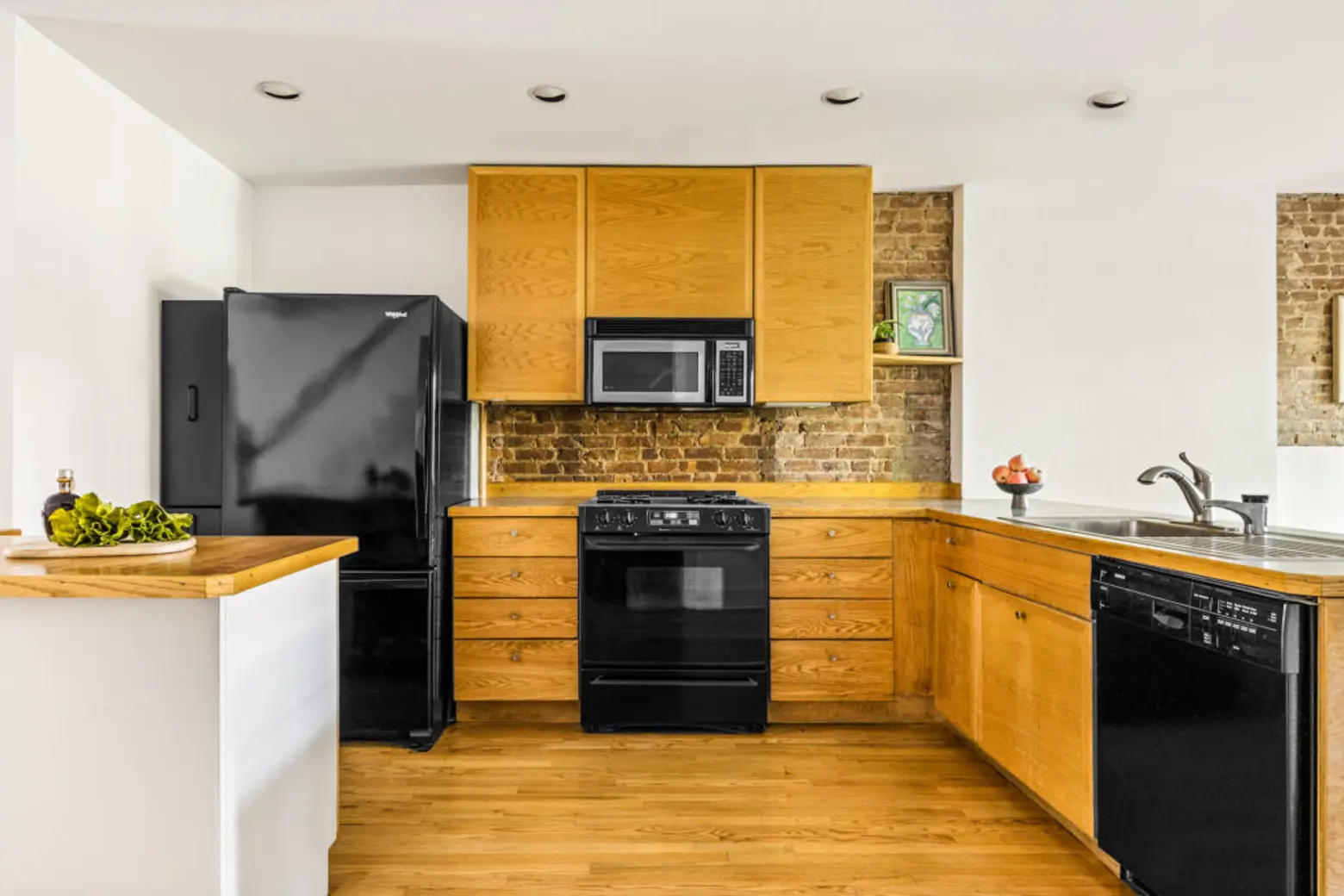 The townhouse is currently configured as a lower duplex with two apartments above. The lower unit has the good fortune of having retained its original living room details, including paneled walls and a fireplace mantle. In addition to the living room, the ground floor offers a bright, updated kitchen, dining area, and powder room.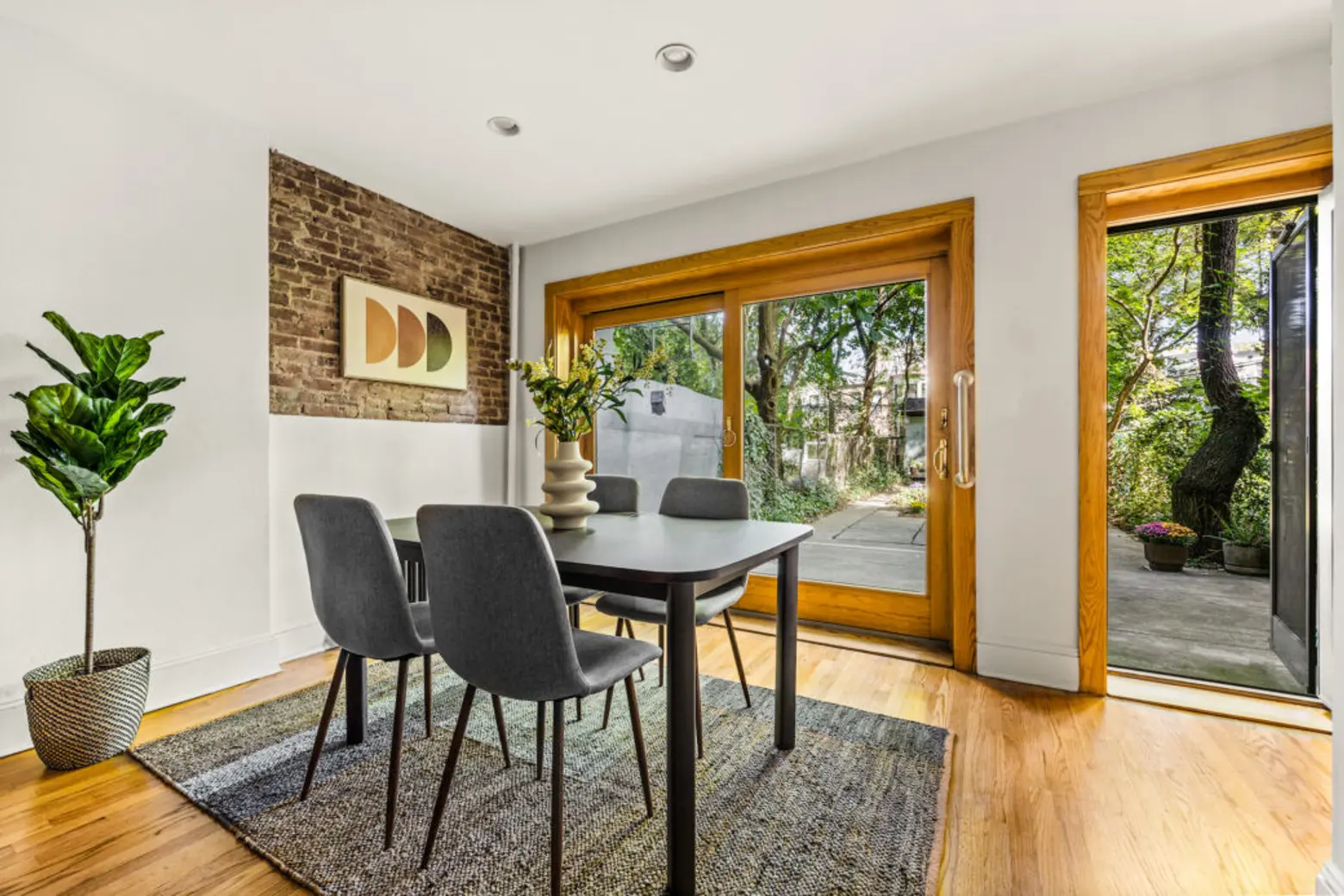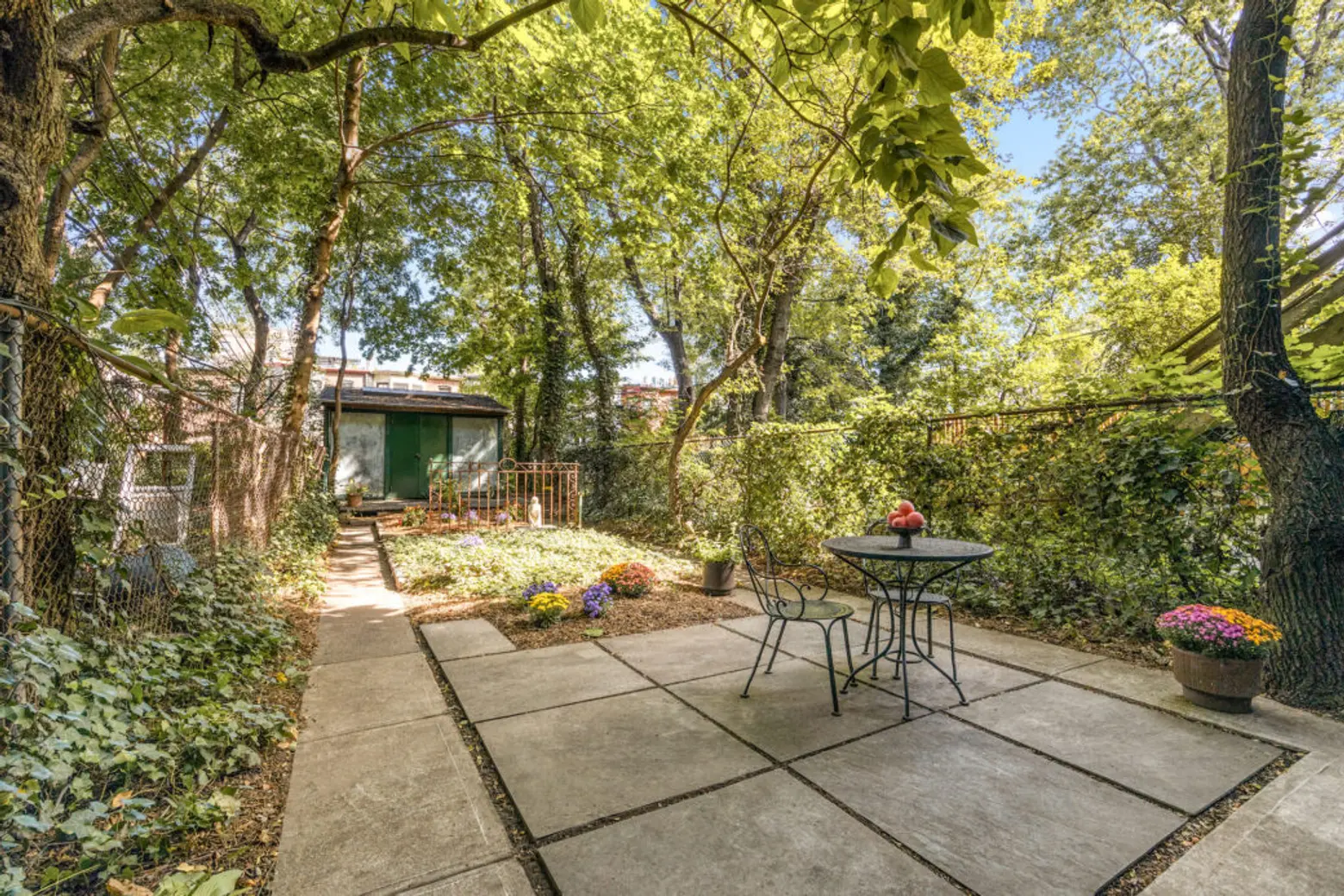 The highlight: wood-framed sliding glass opens to reveal an extra-deep, landscaped rear garden, complete with a shed for keeping tools and supplies tidy.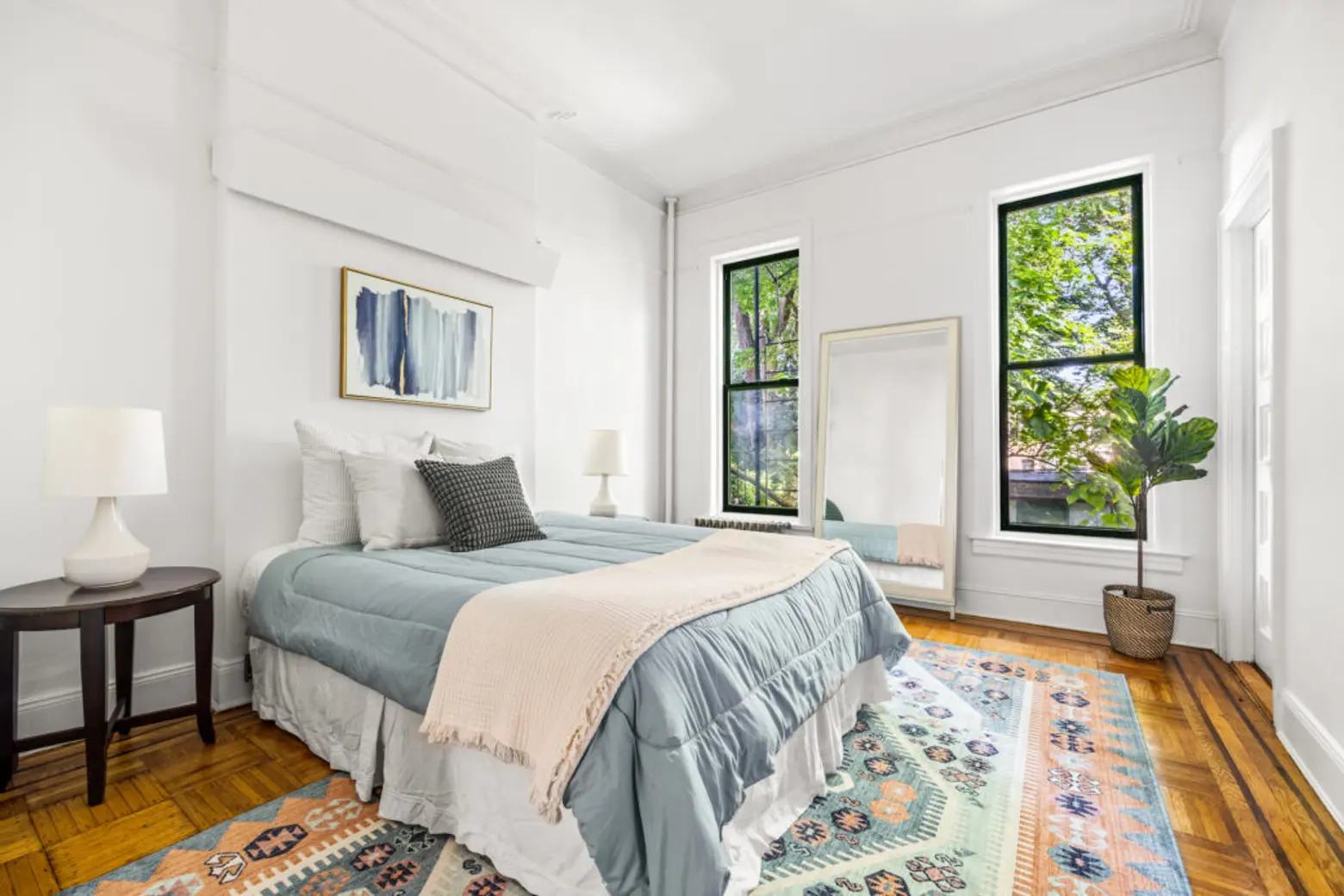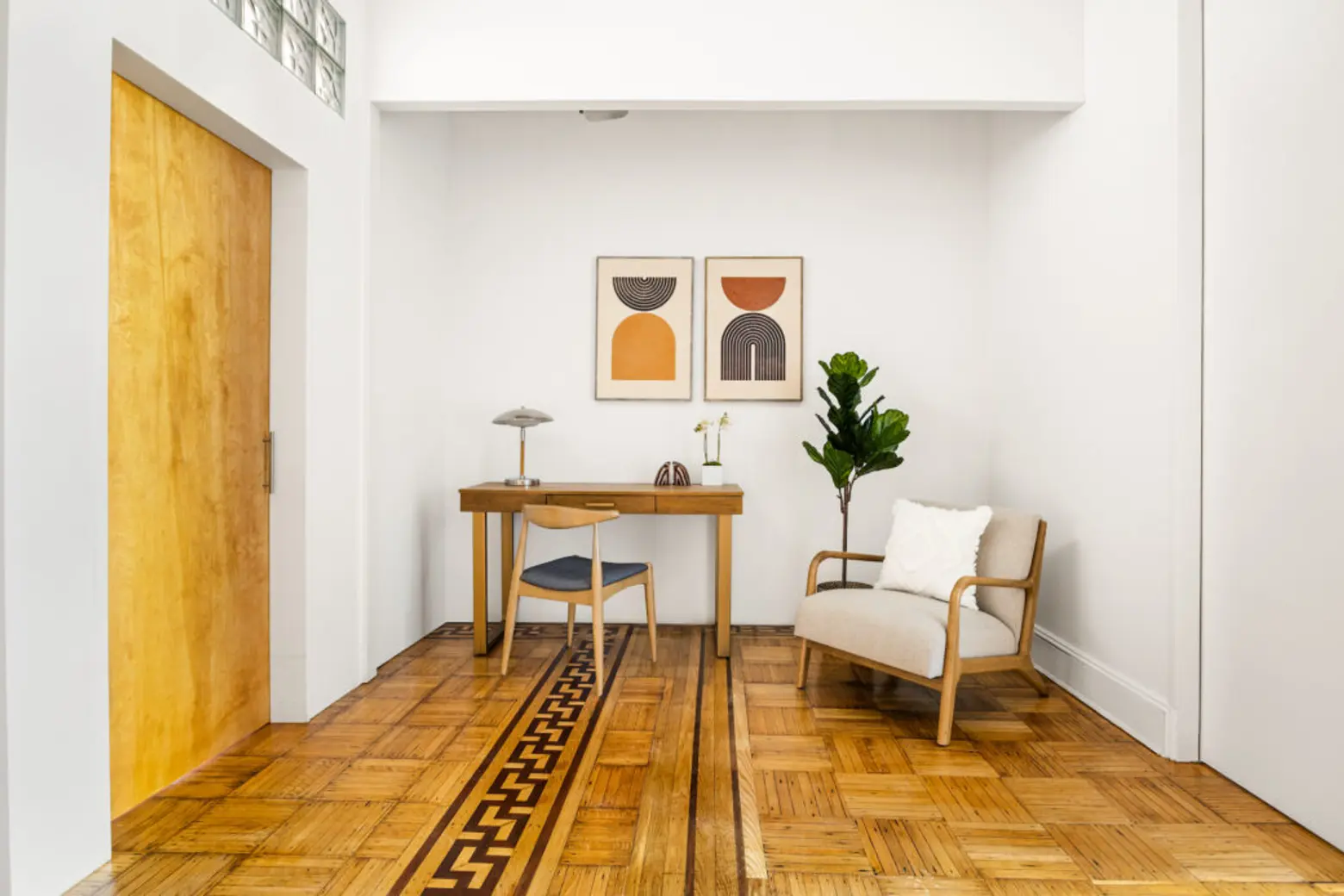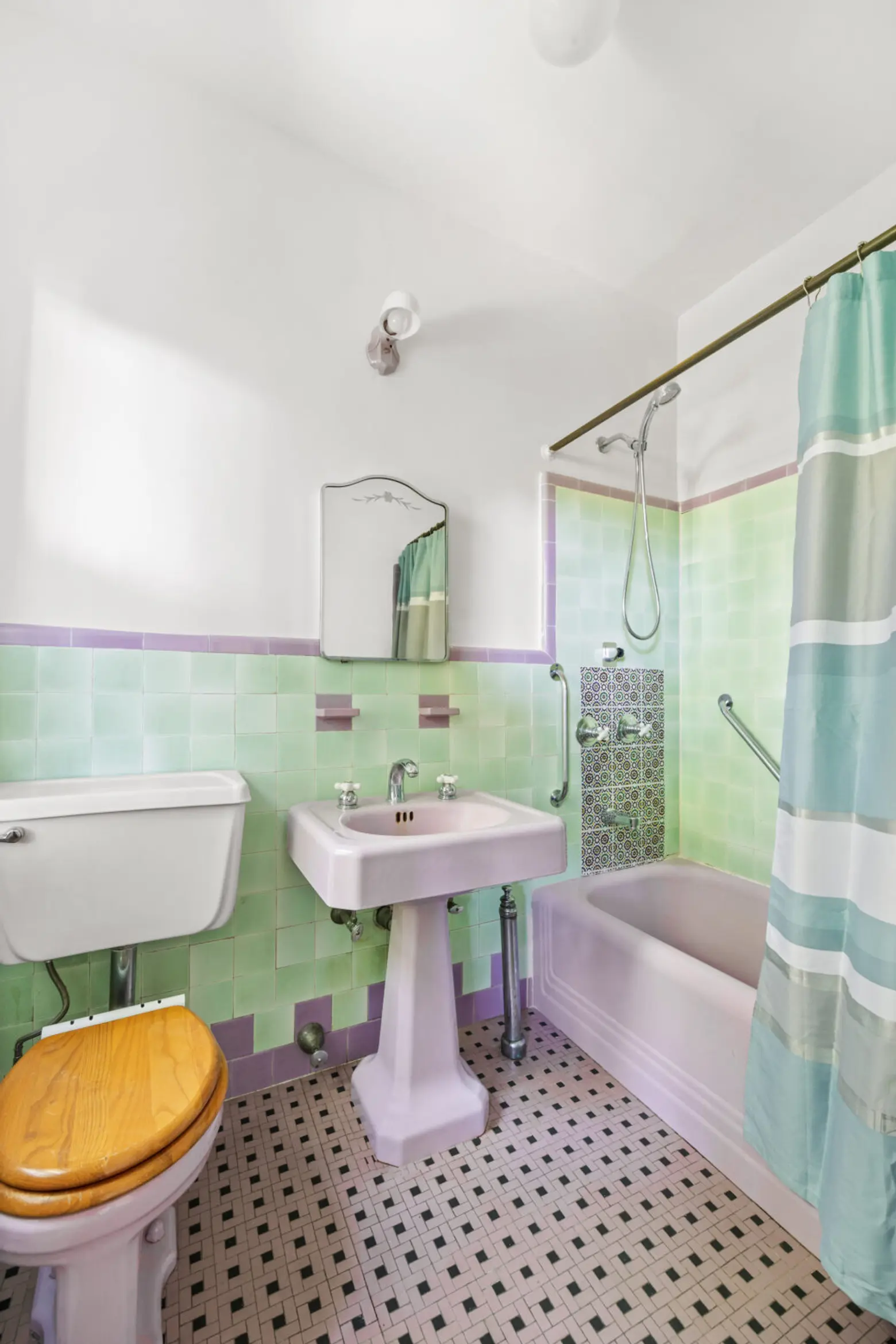 Upstairs on the parlor level are two bedrooms and a home office. The bathroom is a charming standout here, with a pink-and-green-tiled classic vintage vibe.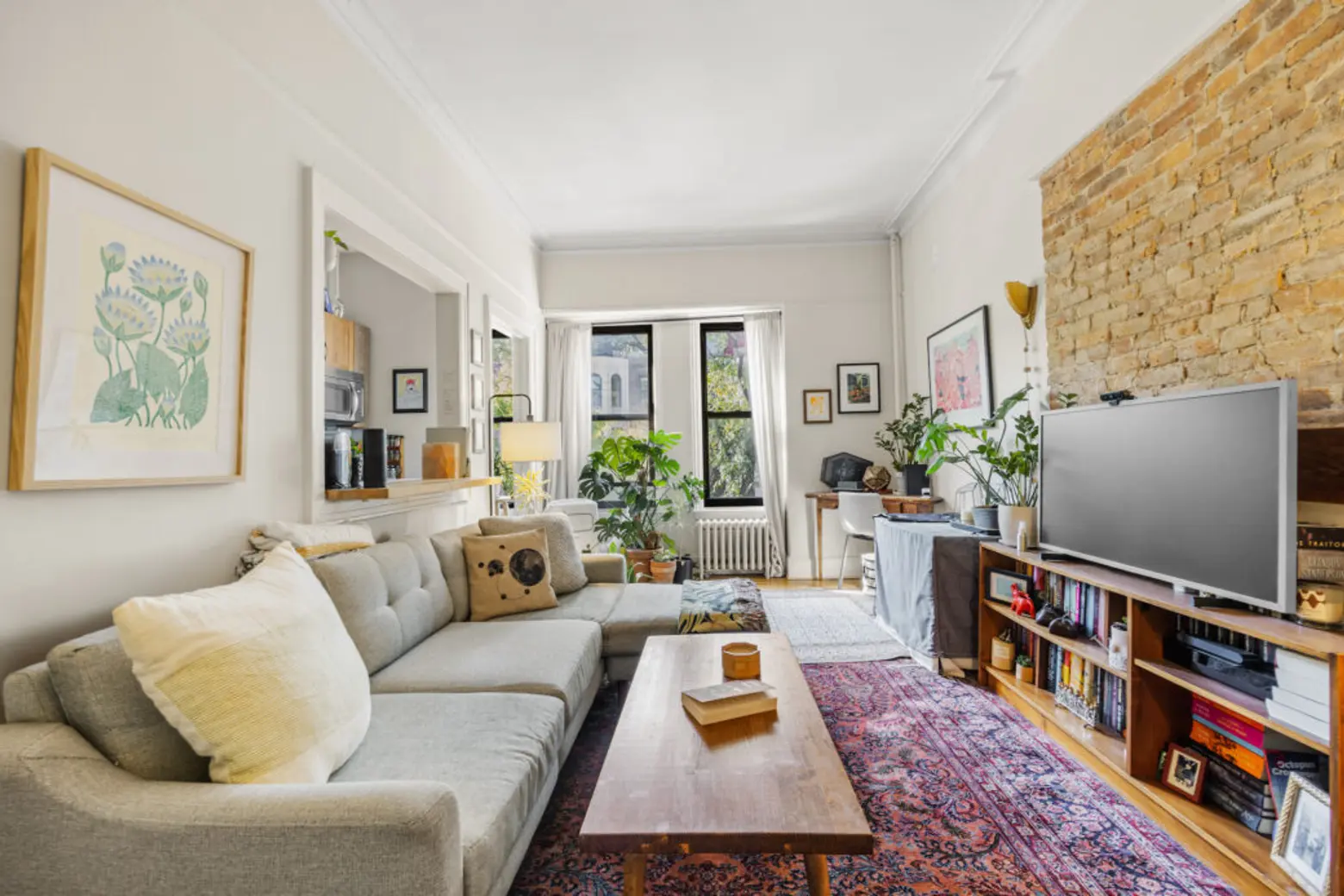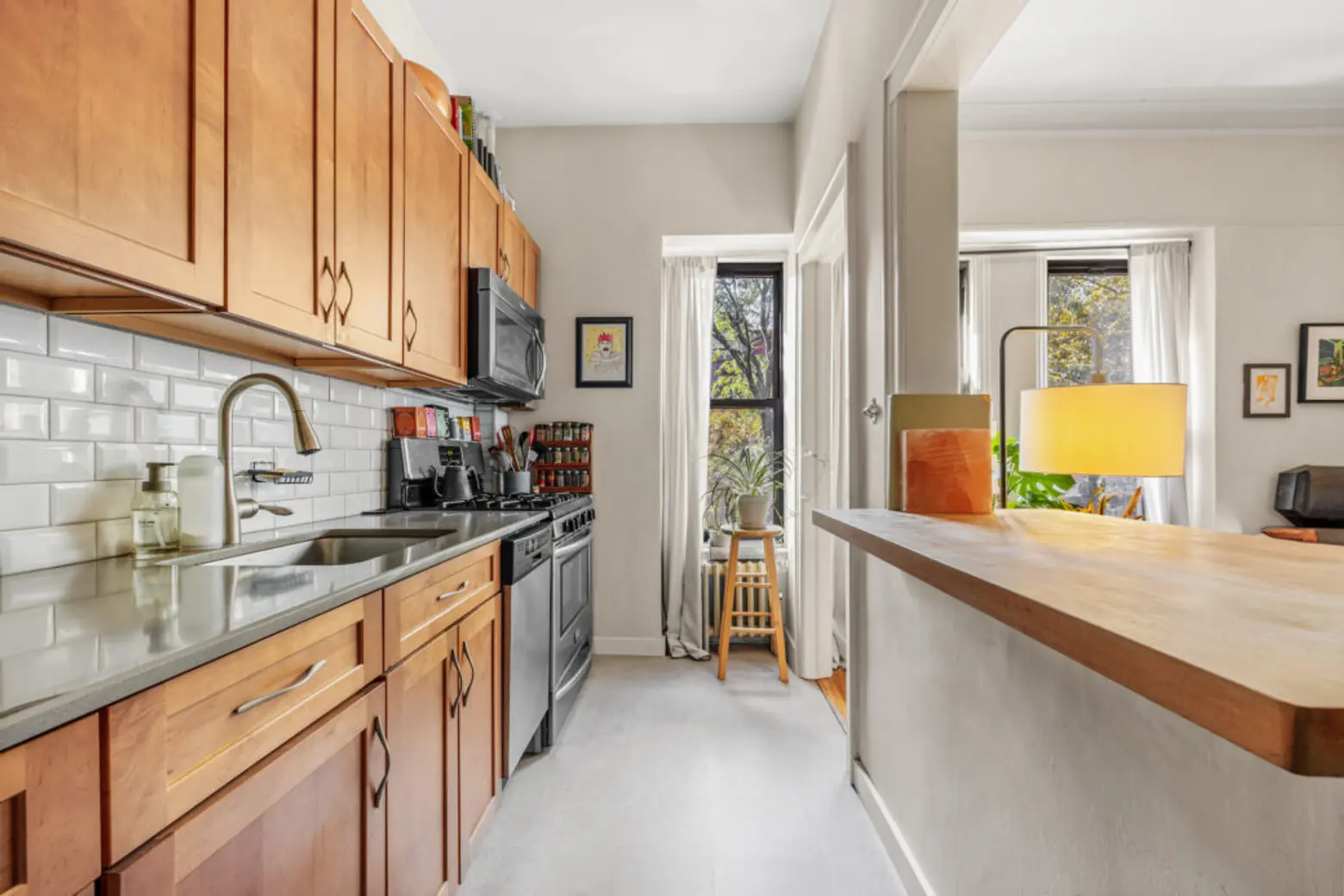 On the next floor is a renovated one-bedroom unit fronted by an open-plan living and dining area framed by exposed brick accents. A large modern kitchen is anchored by a wood-topped island that opens into the home's living space.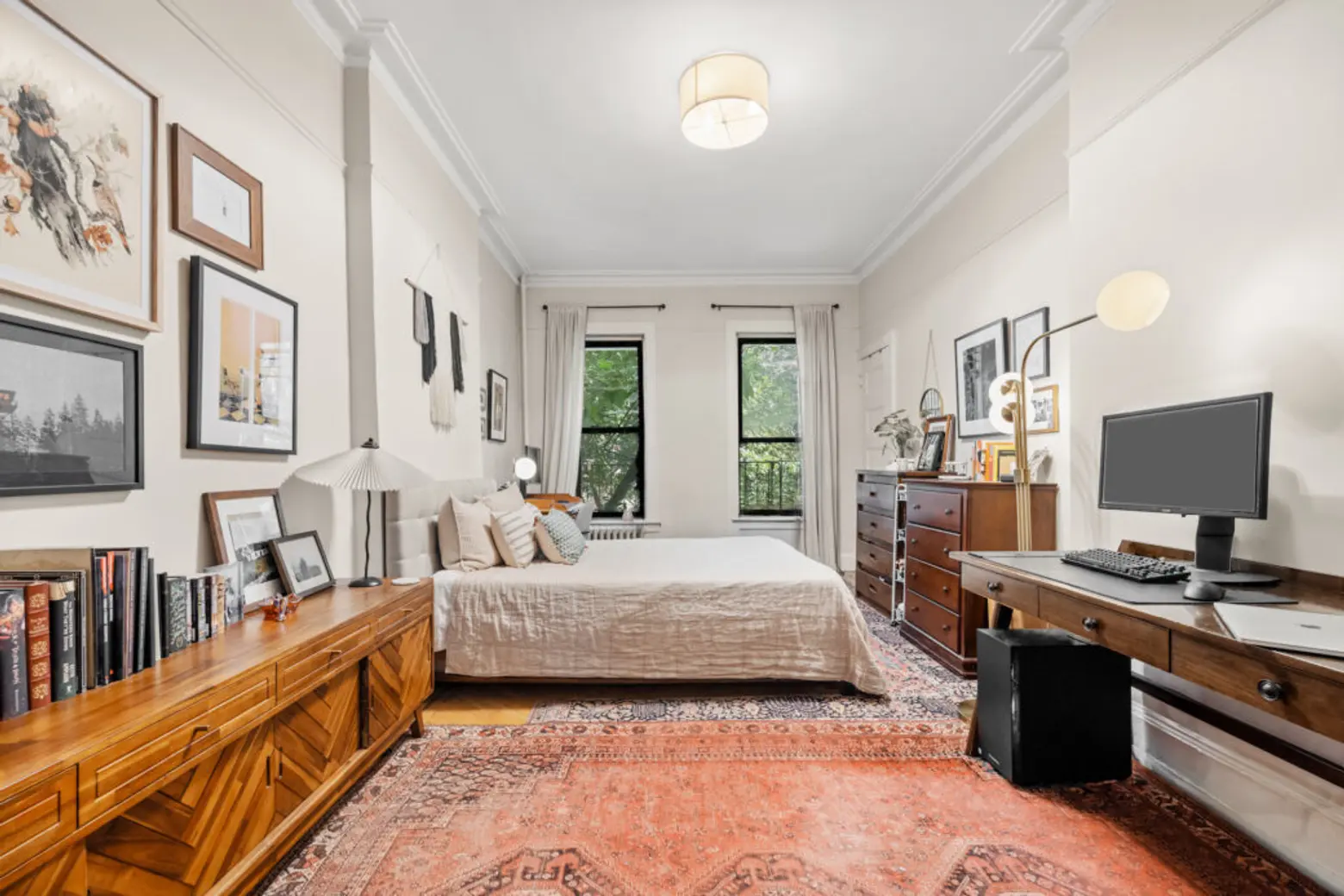 In the quiet rear side of the apartment, a huge bedroom overlooks the garden. The bathroom offers a colorful combination of retro design in green, black and white.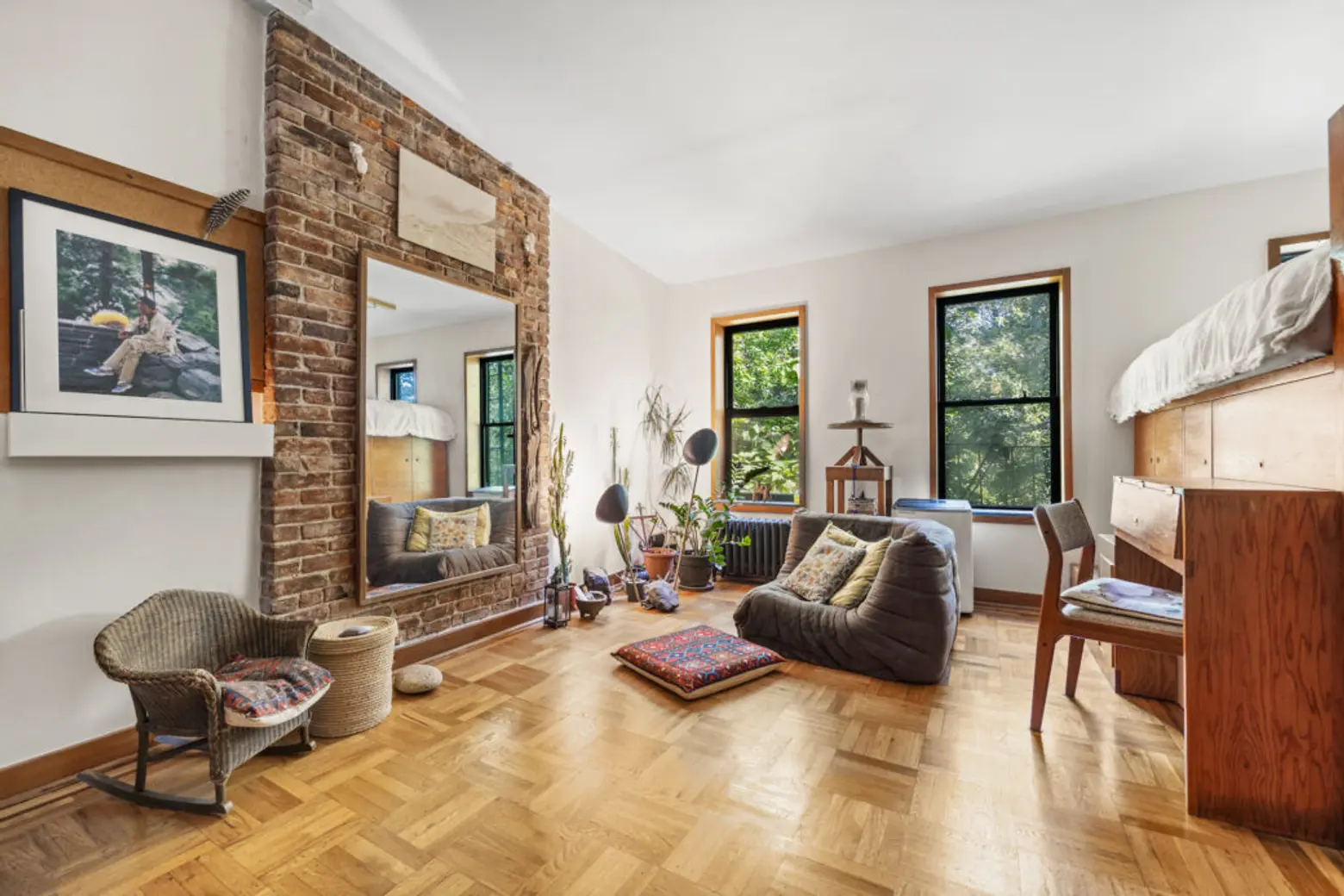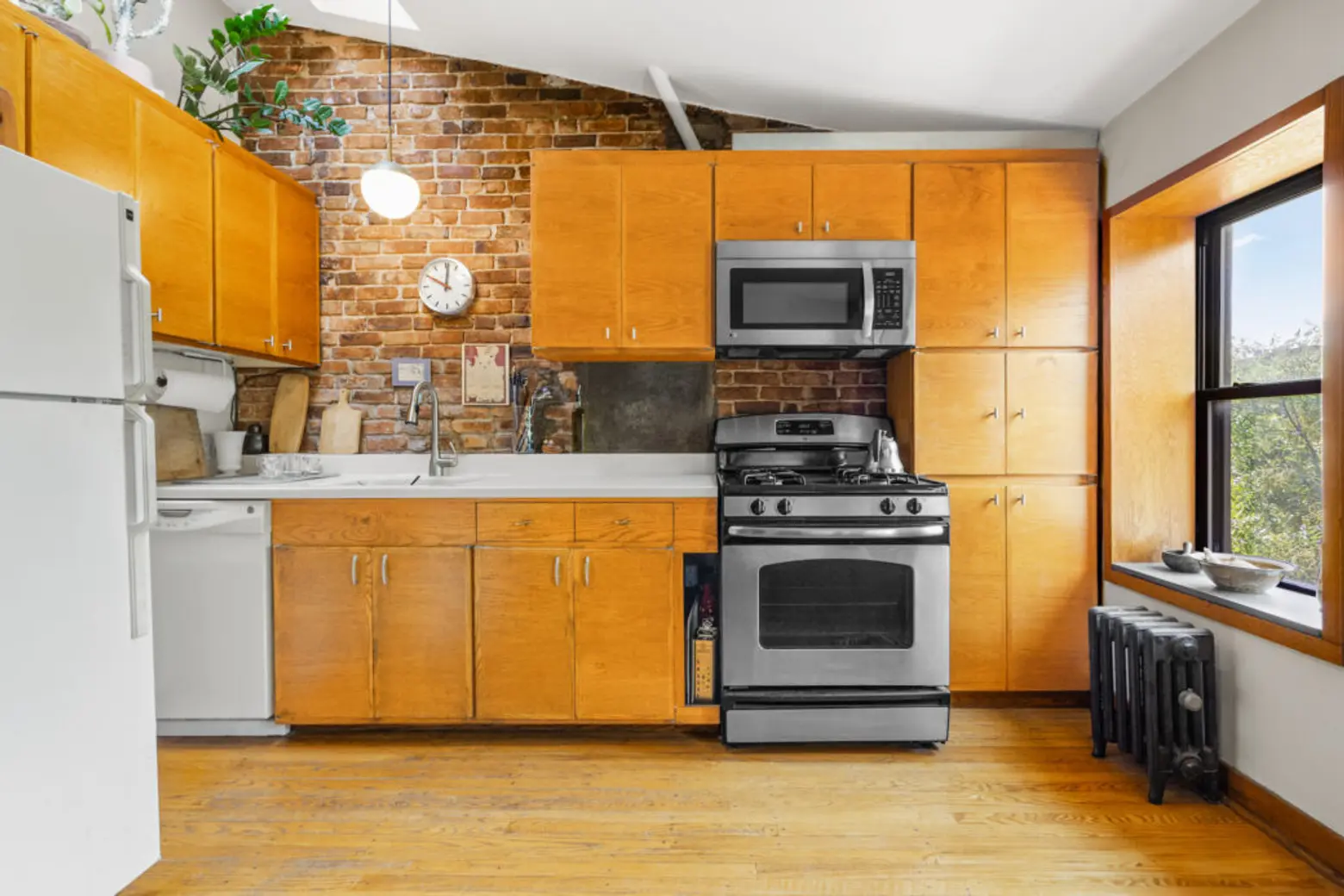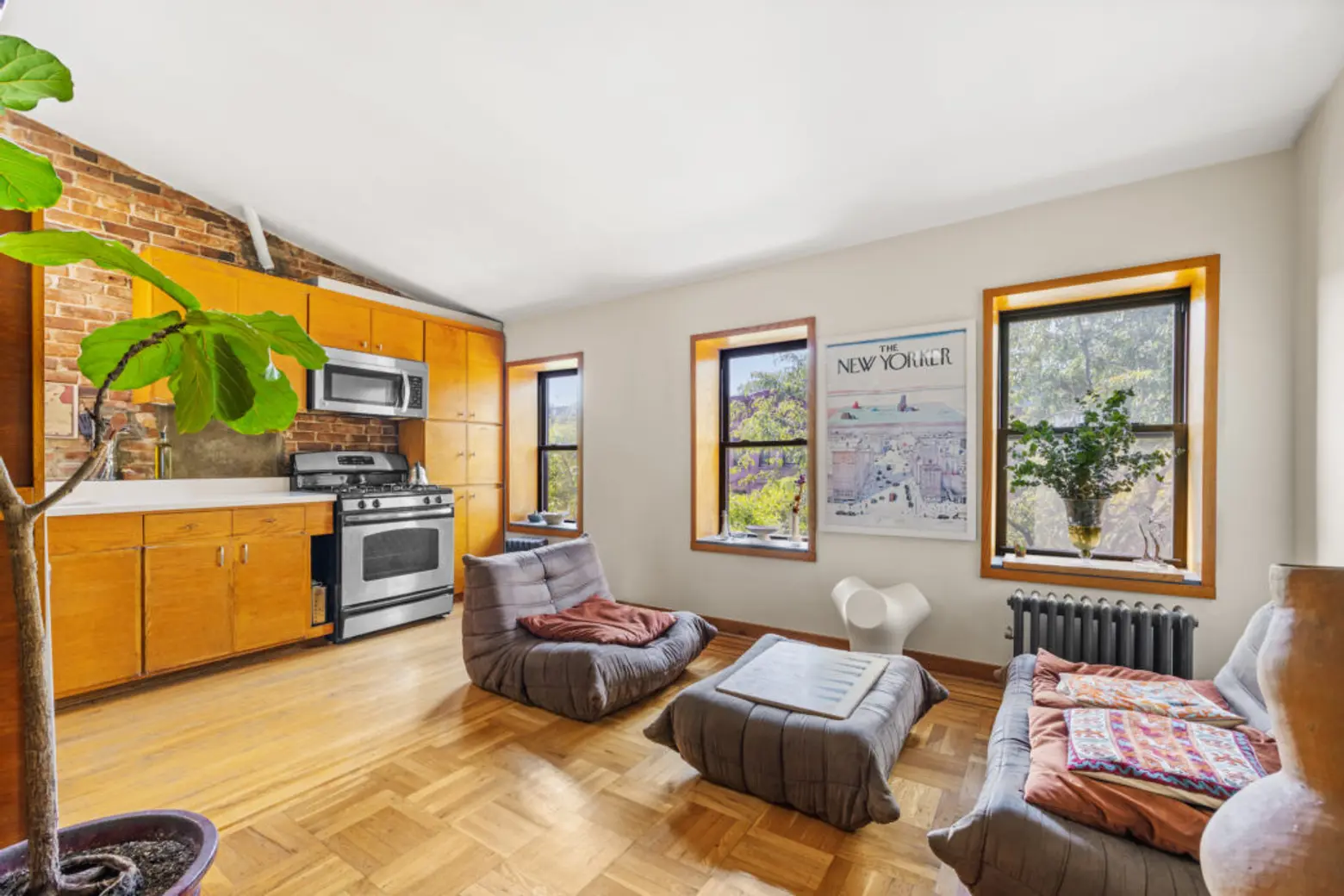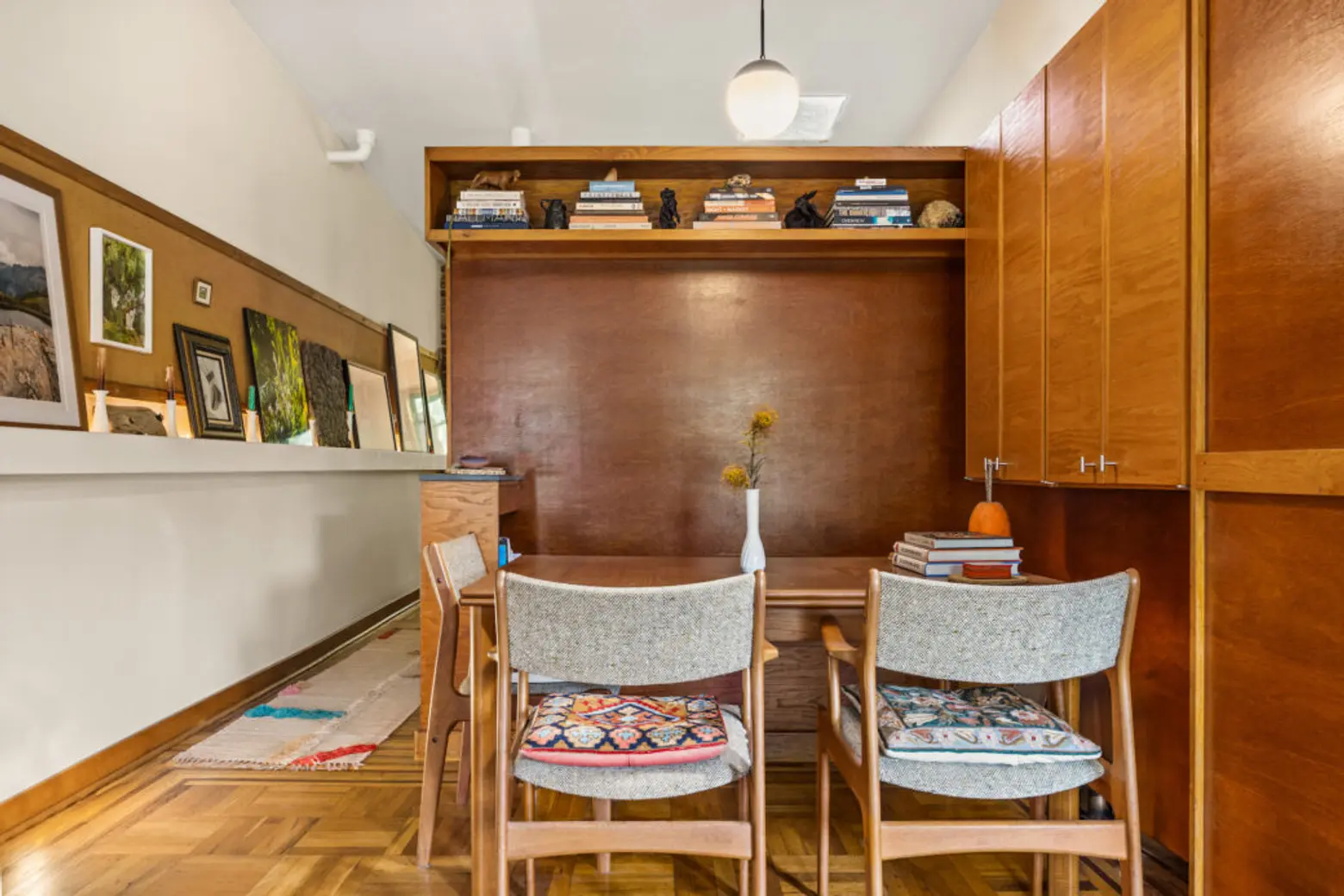 The top floor is occupied by a sprawling studio apartment. This unit puts the kitchen dining area at the front, with living and sleeping space–in the form of a built-in sleeping loft that adds storage capacity–in the back. The entire floor is a study in warm wood, exposed brick and treetop-level sunlight.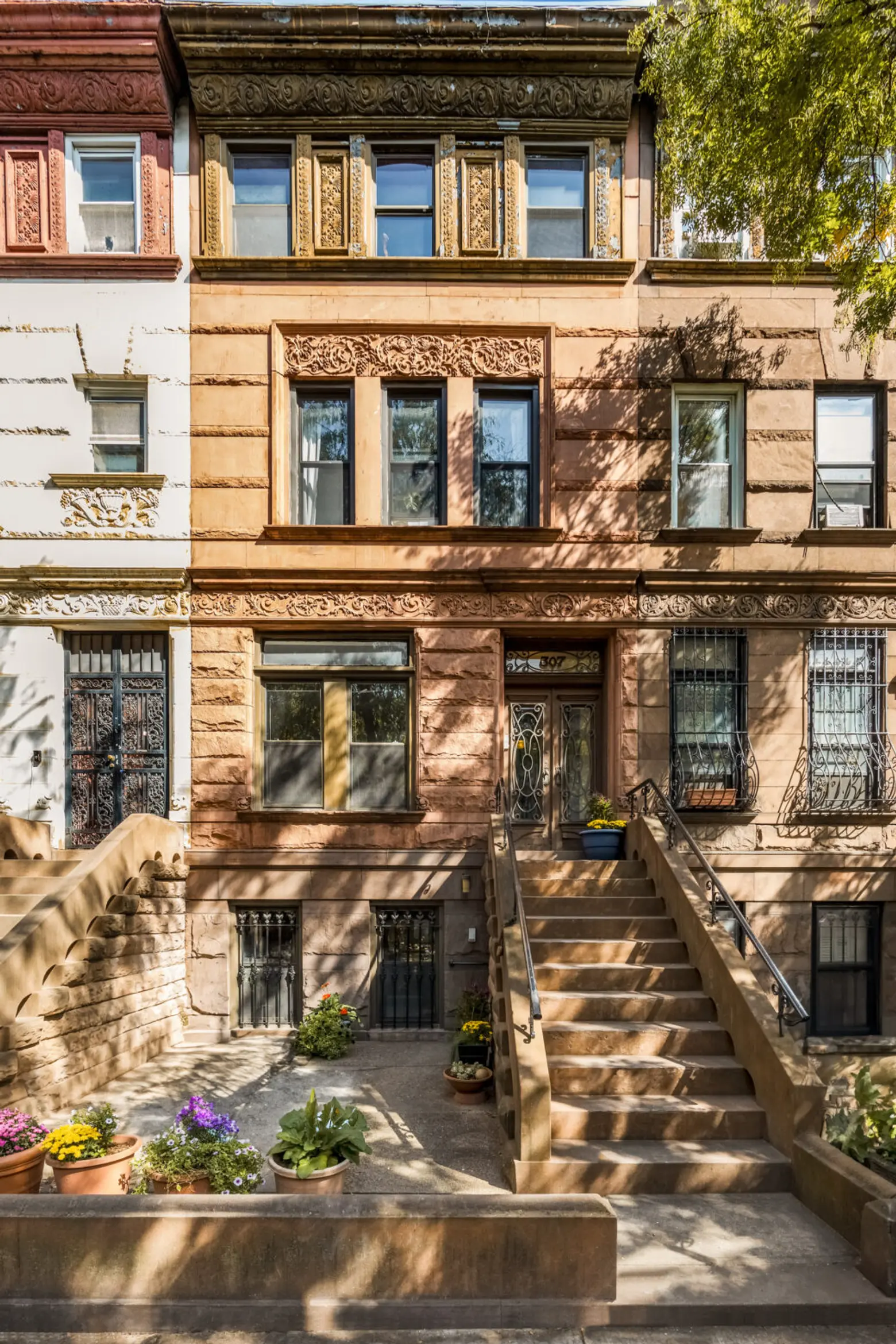 The townhouse sits on one of the neighborhood's loveliest historic blocks, near bustling Vanderbilt Avenue's restaurants, shopping, and open street festivities. It's also a short walk to Prospect Park, the Brooklyn Museum, Brooklyn Botanic Gardens, the Brooklyn Public Library, and the 2/3/B/Q subway lines.
[Listing details: 307 Park Place at CityRealty]
[At The Corcoran Group by Irine Blyumin, Jackie Torren, Linda Leon, and Charlie Pigott]
Photo credit: Russ Ross for The Corcoran Group