Stick and Stones Won't Break Pedro Paulo Franco's Bone-Shaped Skeleton Chair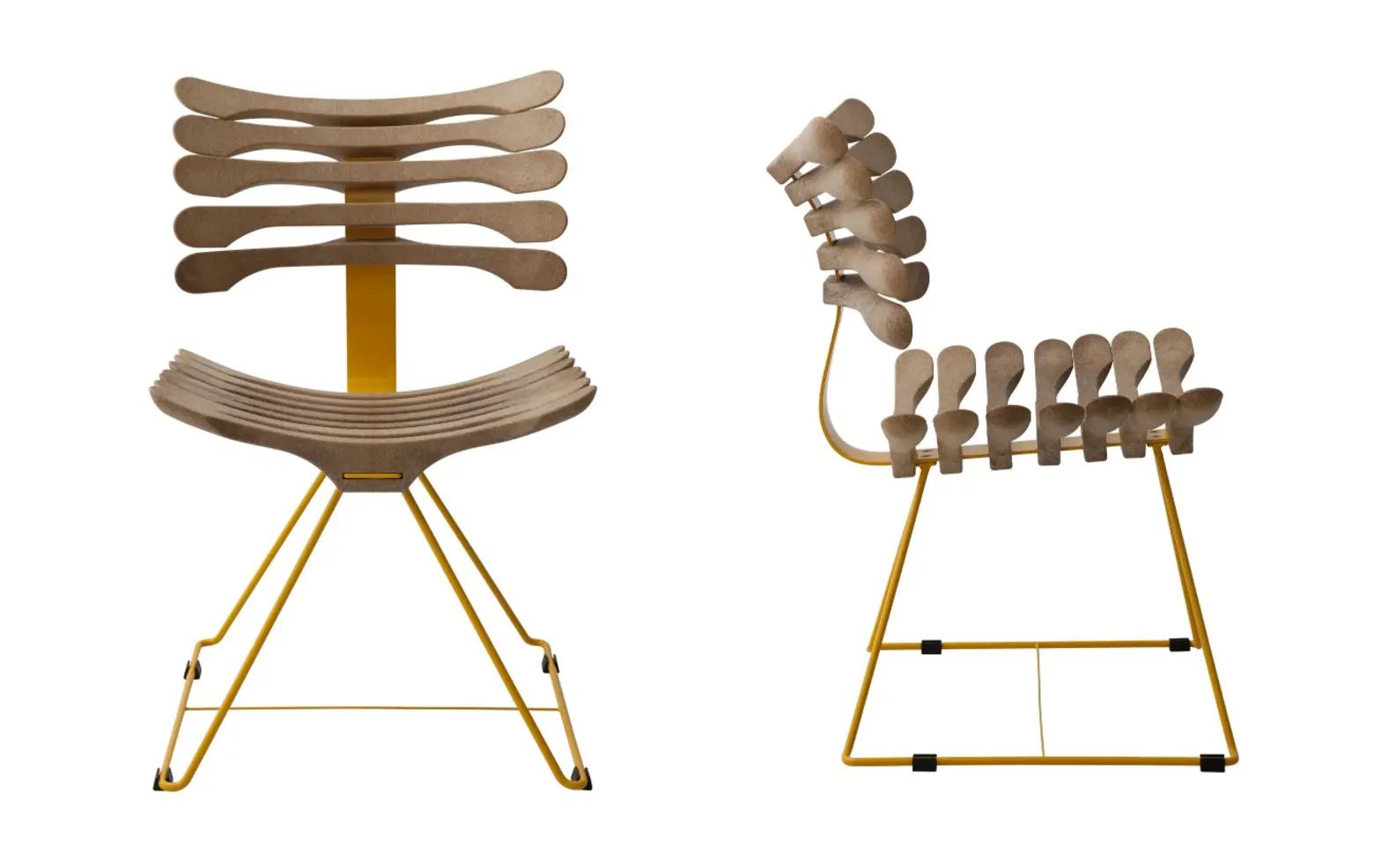 Designers don't need to look far for inspiration. We've seen a solar charger shaped like a bonsai tree, flower-inspired pendant lights and now, a chair that Brazilian designer Pedro Paulo Franco modeled after the human skeleton.
True to its bony inspiration, the ergonomically-sound chair was produced with maximum comfort and function in mind. The way it's crafted is just as interesting as the shape itself — to make each vertabrae, Franco injects a mixture of liquid wood and plastic into a mold. The chair currently comes in two kinds of materials, a blond-colored plastic wood and darker plastic coconut fiber.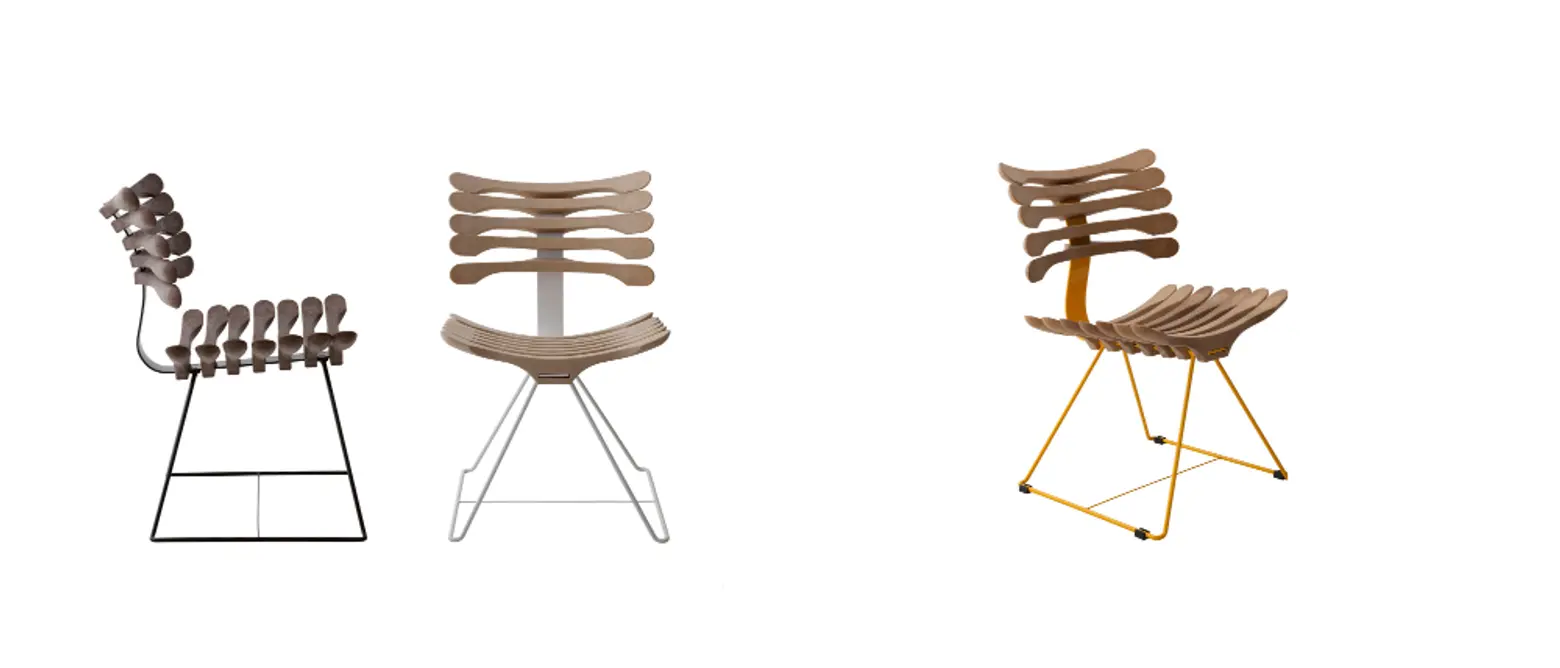 The Skeleton Chair is just one of several modern industrial chairs available at A Lot of Brasil, a Sao Paolo design store founded by Franco. Check out more of the designs here.
Images courtesy of A Lot of Brasil