Steiner Studios to open film and TV hub at Bush Terminal in Sunset Park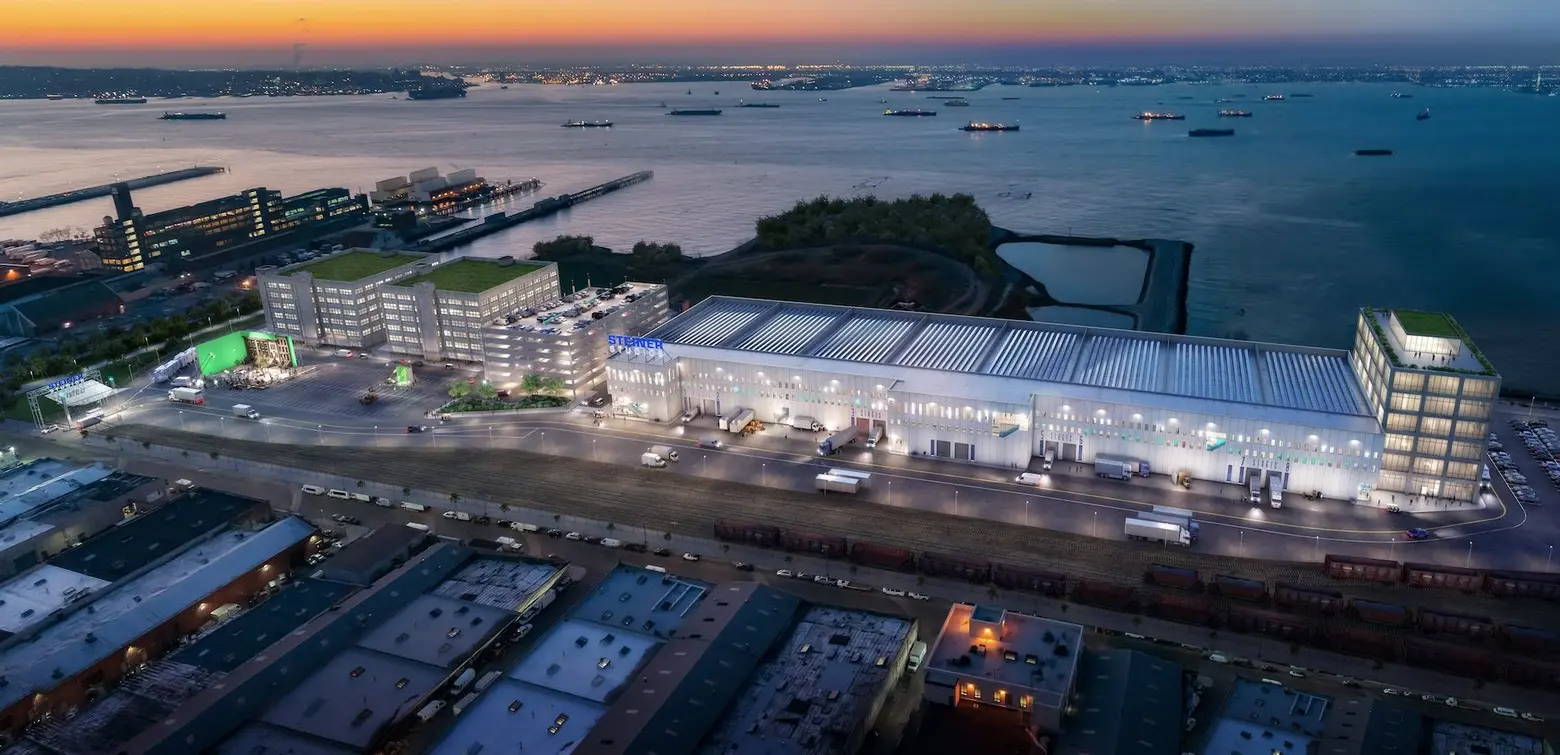 Steiner Studios will open a second film and television production facility in Brooklyn, city officials announced Thursday. The city's Economic Development Corporation and the Mayor's Office of Media and Entertainment selected Steiner to open a 500,000-square-foot production space at Bush Terminal in Sunset Park, as part of the Made in New York Campus, currently being transformed into a garment manufacturing and media production hub. The studio has operated a facility across 50 acres at the Brooklyn Navy Yard since 2004, one of the largest production spaces outside of Hollywood.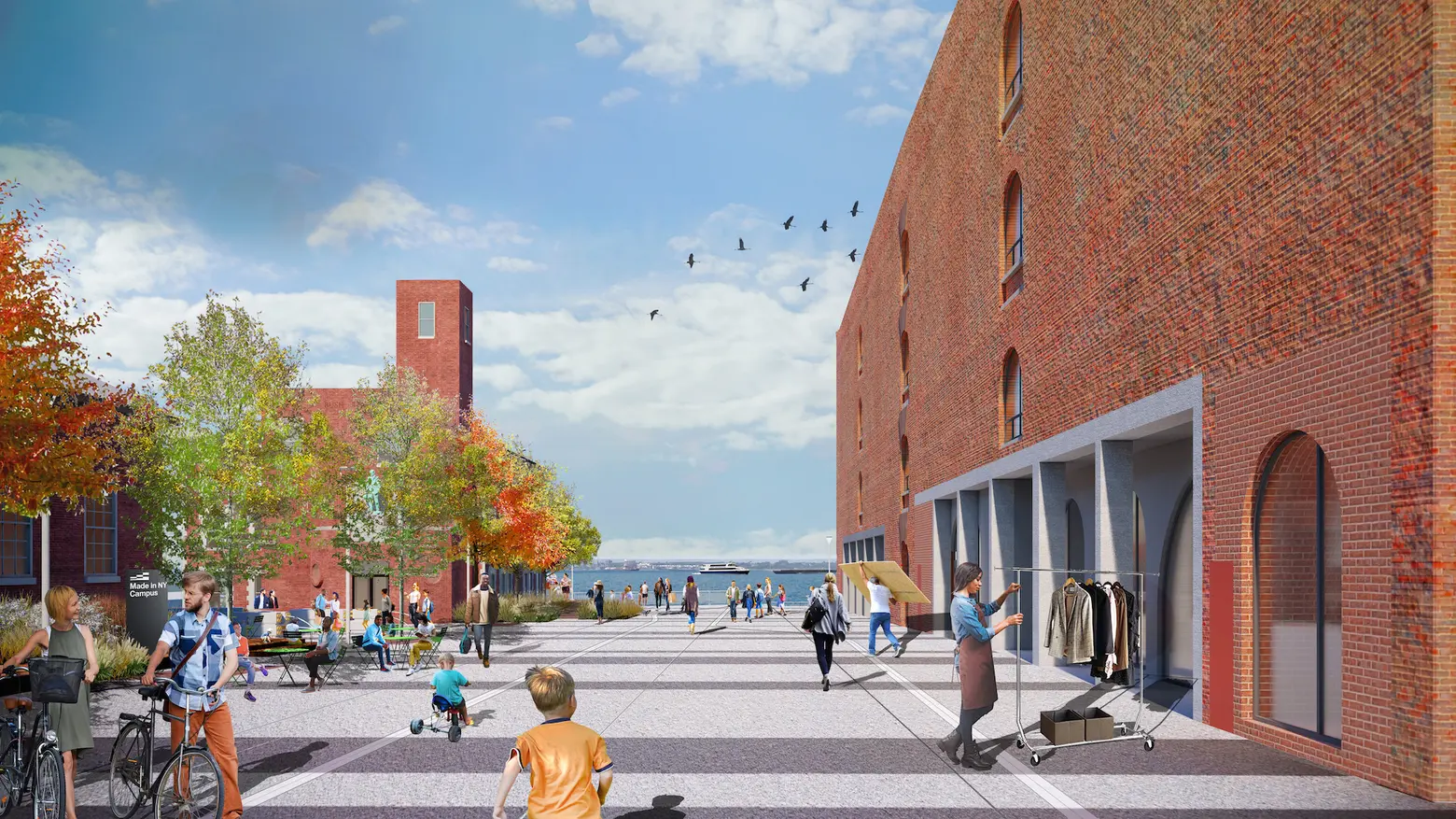 Renderings by nARCHITECTS and W Architecture and Landscape Architecture, courtesy of NYCEDC
The $320 million project includes eight new soundstages, a new parking facility, and the gut renovation of two historic buildings. Part of the plan includes completion of the Bush Terminal Piers Park with a new playground and $25,000 per year for recreational programs. Dattner Architects is handling the project's design.
"TV production is a thriving industry in New York, and this project helps jump-start the city's economic recovery and growth," Doug Steiner, Chair of Steiner Studios, said. "We're beyond thrilled to have been selected, and to bring 2,200 high-paying jobs and opportunities to Bush Terminal."
The project is expected to support 2,200 full-time jobs upon completion, including set builders, electricians, hair and make-up artists, costume designers, and more. According to the city, at least 1,800 temporary construction jobs will also be created, with the studio required to hire from the local community through the EDC's HireNYC program.
Officials say the agreement shows businesses are still looking to invest in New York City.
"Making sure that New York City's economic recovery is both robust and fair requires us to couple investments in high-growth industries with demonstrated programs that increase workforce equity and inclusion," Vicki Been, Deputy Mayor for Housing and Economic Development, said. "Today's announcement demonstrates that New York City remains a hub for both industry investment and economic opportunity."
Mayor Bill de Blasio first announced in 2017 plans to invest $136 million in Bush Terminal's transformation. The Made in New York Campus involves the restoration of existing city-owned industrial buildings that will serve as a manufacturing hub for the garment industry and film and TV studios.
Last year, the city selected a team of Brooklyn-based architects to transform the nine-acre site. nARCHITECTS and Perkins Eastman are renovating the existing buildings, while W Architecture and Landscape Architecture are taking on the upgraded public space and streetscape.
Construction began on north campus upgrades and the planned garment hub in February but paused because of the pandemic; work resumed as of July. In addition to Steiner's multimillion-dollar investment, the city will contribute about $15 million for site preparation work.
RELATED: