Sotheby's buys the Breuer Building from Whitney Museum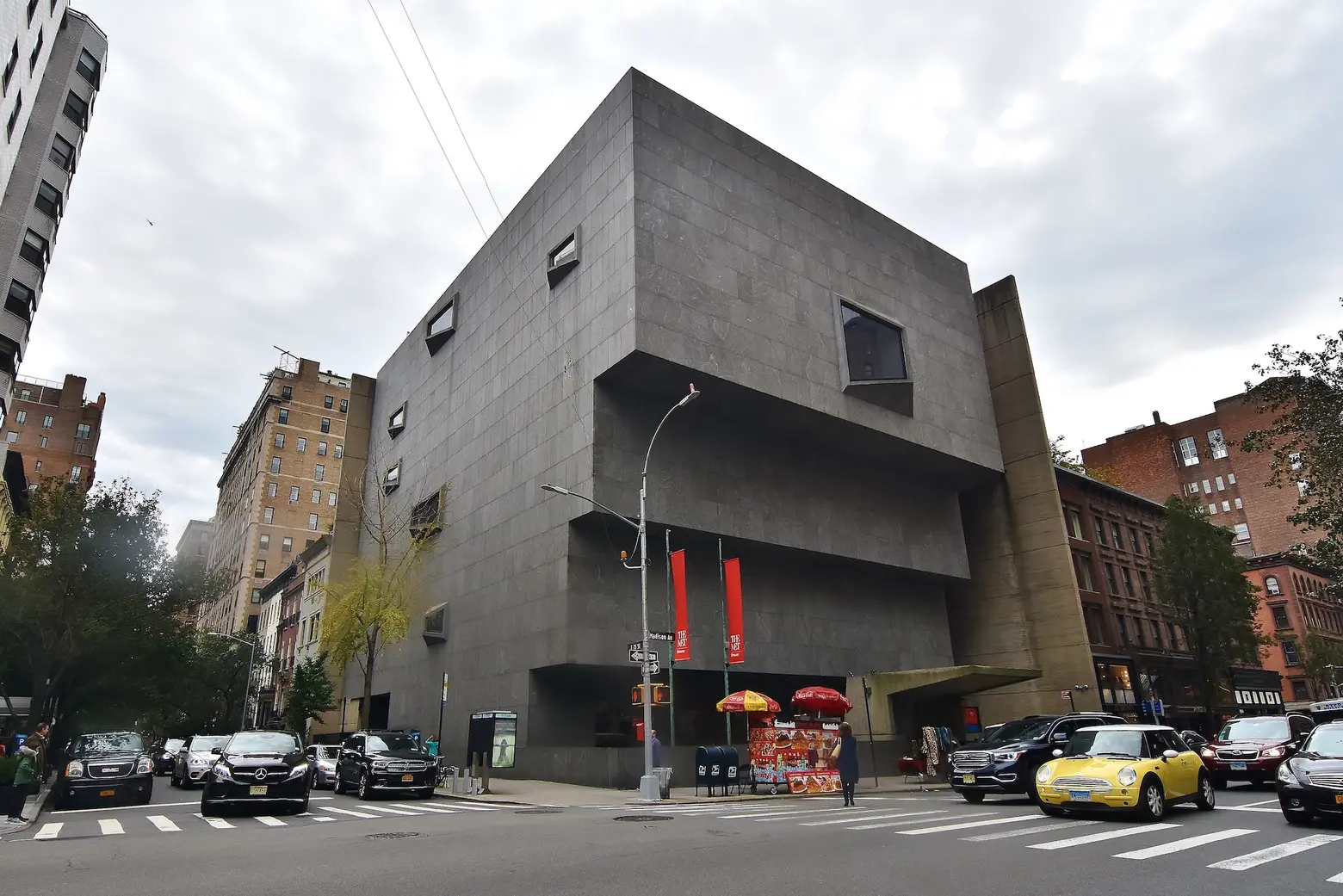 The Whitney Museum of Art has sold the Upper East Side's iconic Breuer Building to the auction house Sotheby's. Designed by renowned architect Marcel Breuer in 1966, the five-story building at 945 Madison Avenue is known for its striking Brutalist architecture. While the exact price of the transaction remains unknown, sources close to the deal suggest it was around $100 million, according to the New York Times. Sotheby's will take over the building next September from the Frick Collection, which has operated there temporarily since 2021,  and relocate its headquarters from York Avenue to the Breuer in 2025.
Sotheby's will be moving from its location at 1334 York Avenue, the site of a former cigar factory and Kodak warehouse, that it has called home since 1980. The move will bring the world-famous art brokerage company closer to its first American offices at 980 Madison Avenue, also within close proximity to many of the city's most famous art galleries.
Sotheby's says the building will host free art gallery spaces and exhibitions, as well as a new auction sales room. The company has not announced plans for the building's existing restaurant.
"We often refer to the provenance of artwork, and in the case of The Breuer, there is no history richer than the museum which has housed the Whitney, Metropolitan and Frick collections," Charles F. Steward, CEO of Sotheby's, said in a statement.
Originally opened in 1966 to provide more space for the Whitney, the Breuer Building stood out with its distinct architectural style among the grand mansions and brownstones of the area. Breuer's design drew inspiration from the ancient Babylonian ziggurat, a religious structure known for its cascading levels of terraces and staircases. He gave it a modern twist by flipping it upside down and incorporating unique architectural elements such as asymmetrical windows, open grid ceilings, and a granite facade.
Many architectural critics of the time expressed their distaste for the building, but it has grown to become a beloved landmark over the years.
After the Whitney Museum relocated to a new Renzo Piano-designed building in the Meatpacking District in 2016, the Metropolitan Museum of Art took over the Breuer Building. Over the course of a six-year lease, the Met invested approximately $15 million in upgrades, including substantial upgrades to its basement-level restaurant, and spent roughly $17 million per year in management costs.
Since 2021, the Frick Collection has used the building as a temporary location as its 1914 Gilded Age mansion on Fifth Avenue undergoes an extensive renovation led by architect Annabelle Selldorf.
"The iconic Breuer Building will always be a beloved part of the Whitney's rich history," Adam Weinberg, director of the Whitney, said.
"We are pleased that it will continue to serve an artistic and cultural purpose through the display of artworks and artifacts. Most importantly this architectural masterpiece – thanks to its status in a landmark district – will be preserved."
RELATED: