Small living advocate Graham Hill lists his 350-square-foot Soho micro apartment for $750K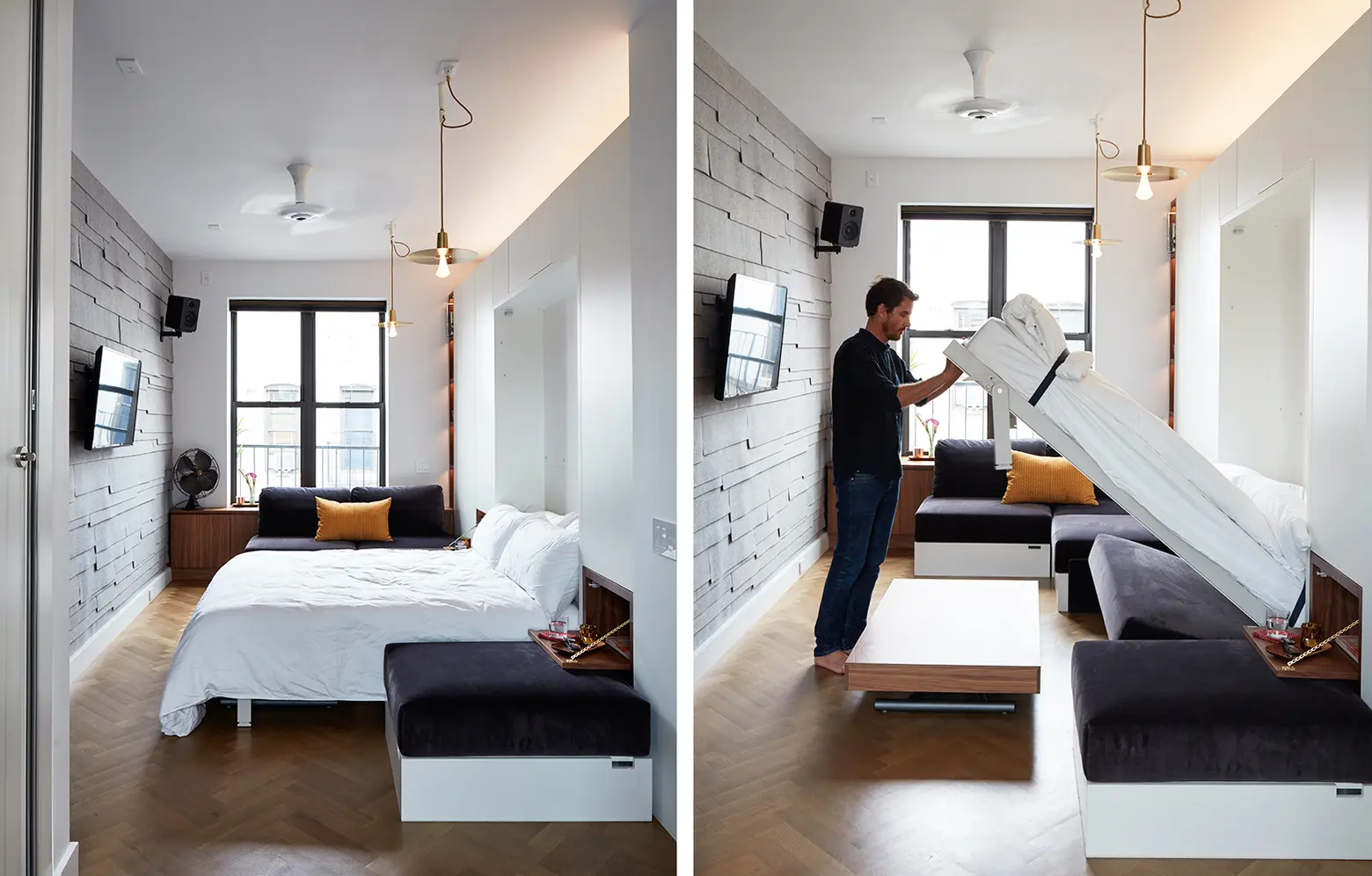 Photo by Christopher Testani for LifeEdited
When eco-conscious architect and entrepreneur Graham Hill listed his famously tiny 420-square-foot apartment in Soho, we thought a unit couldn't get any smaller. But Hill has done it again, listing another micro apartment at 150 Sullivan Street for $750,000. The itty-bitty digs, dubbed LifeEdited 2, measures just 350 square feet but manages to seat 10 for dinner, host two guests and have space for a home office.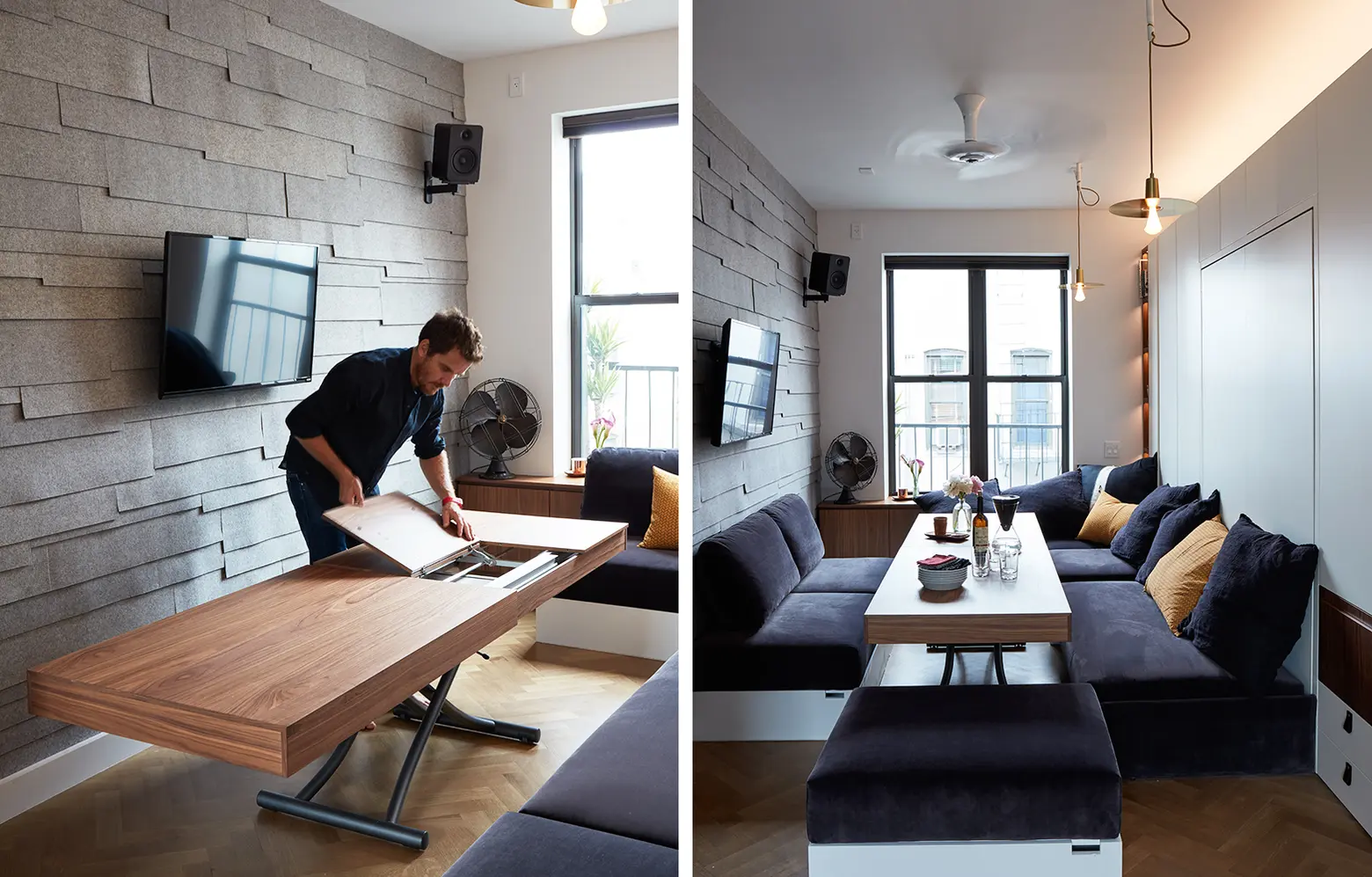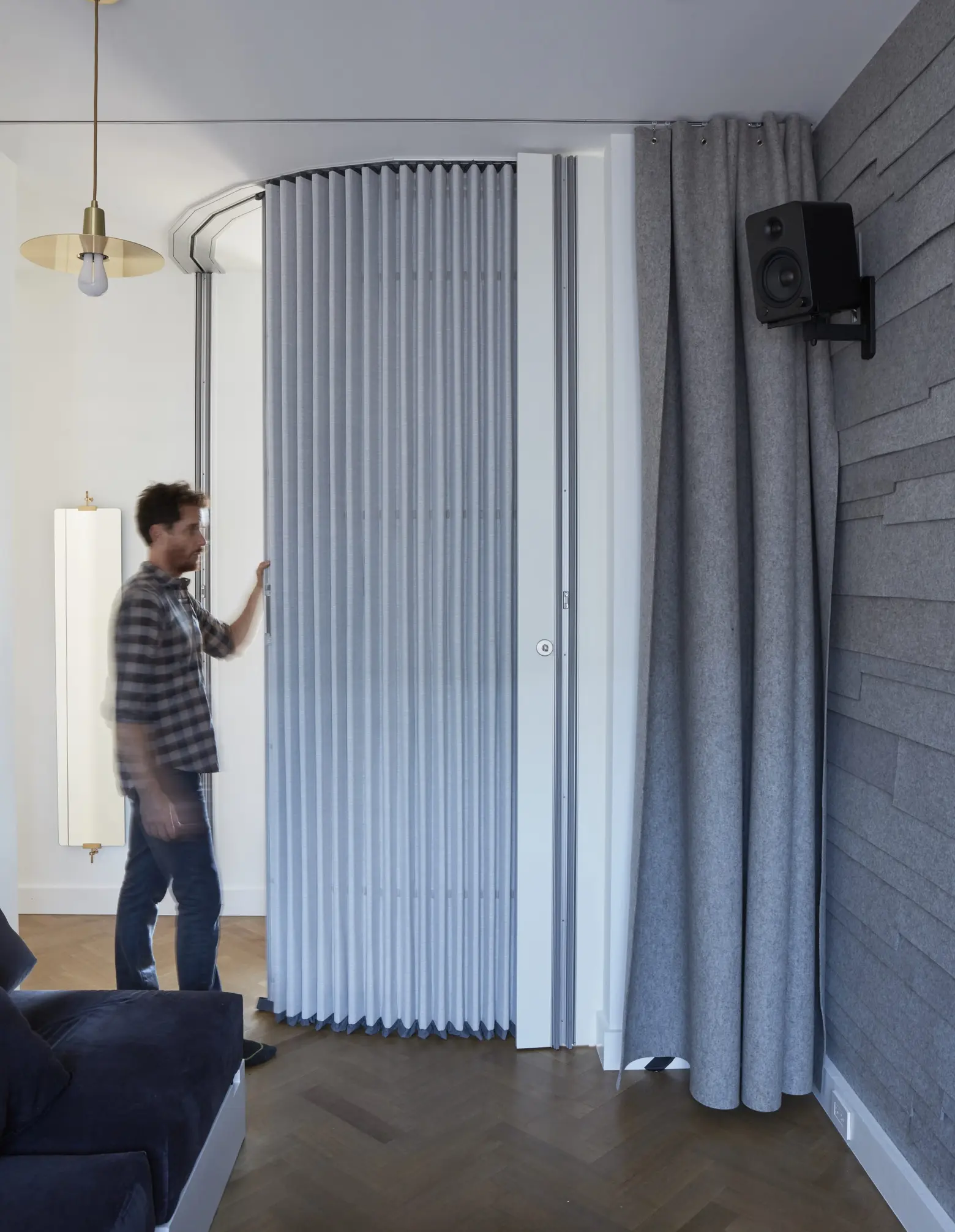 According to Hill, who founded the blog Treehugger, LE2 is a prototype for apartments in future LifeEdited buildings, which allow micro apartments to feature all the functions of one twice its size. Hill has been remarkably living in the compact apartment with his partner and two dogs.
"Whether it's incessant emails, texts, or social media updates, our overly packed schedules or the many hundreds of things we own, life can be overwhelming," Hill said in a 2016 interview with Dwell magazine. "I believe we intuitively desire simpler lives filled with high-quality experiences, relationships, and possessions."
In unit 33, one room transforms from bedroom to living room to dining room to boardroom. Another room can be changed from home office to bar to guest bedroom.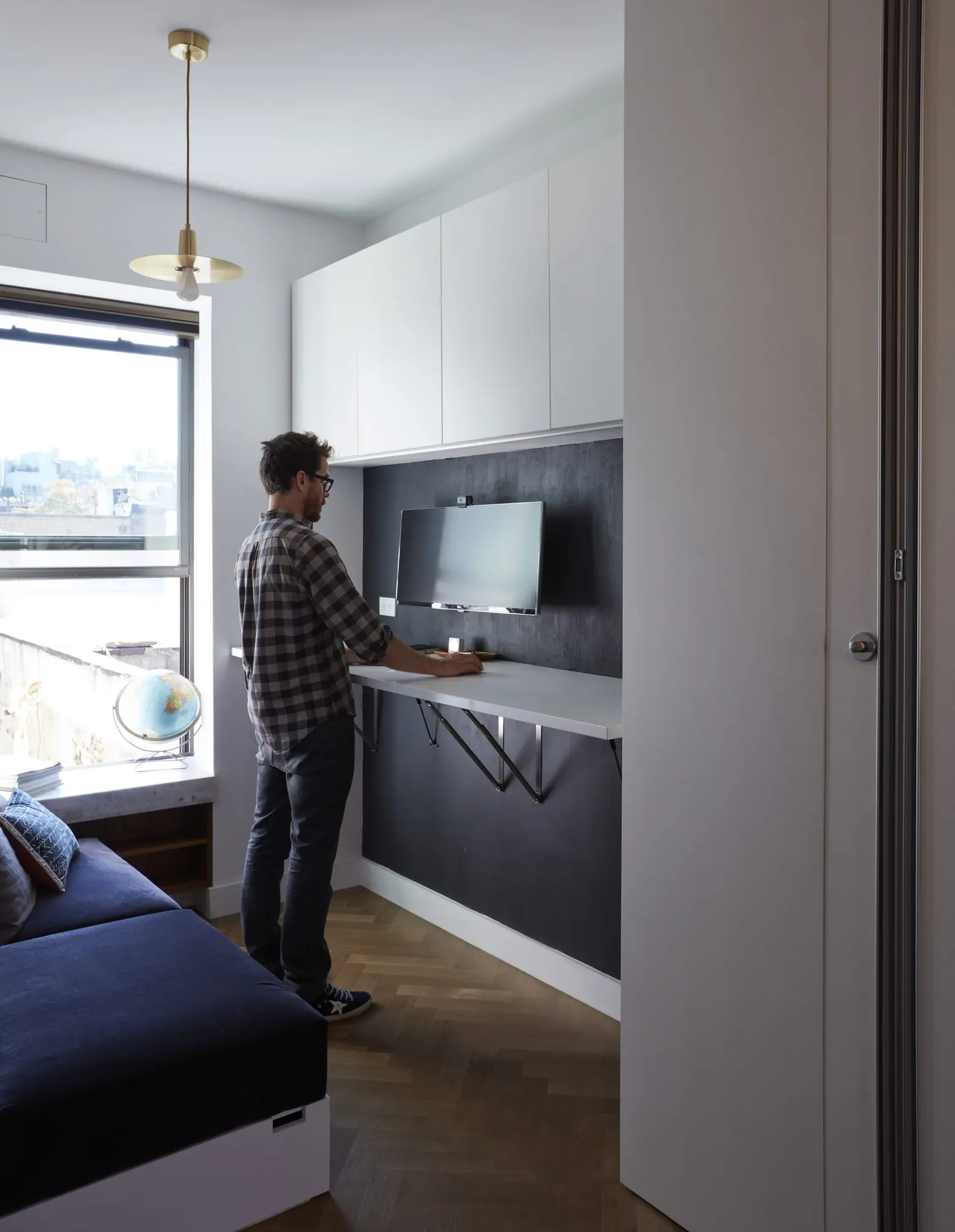 The custom furniture, including the Penelope murphy bed/couch, a Passo coffee/dining table and the two New Concept fold-down desks are included with the price. The accordion wall and the LifeEdited-design couch pieces and the guest bed also come with the purchase.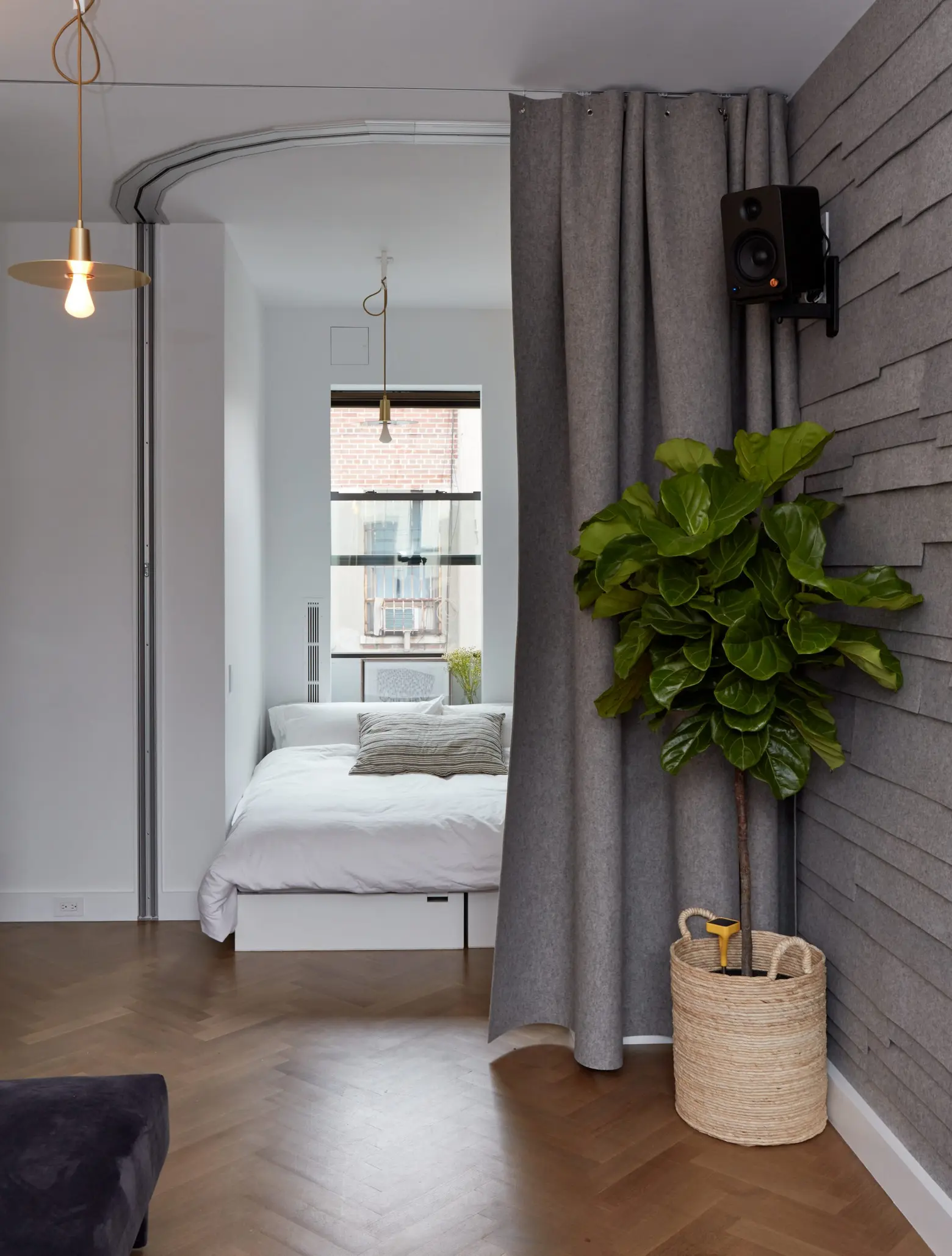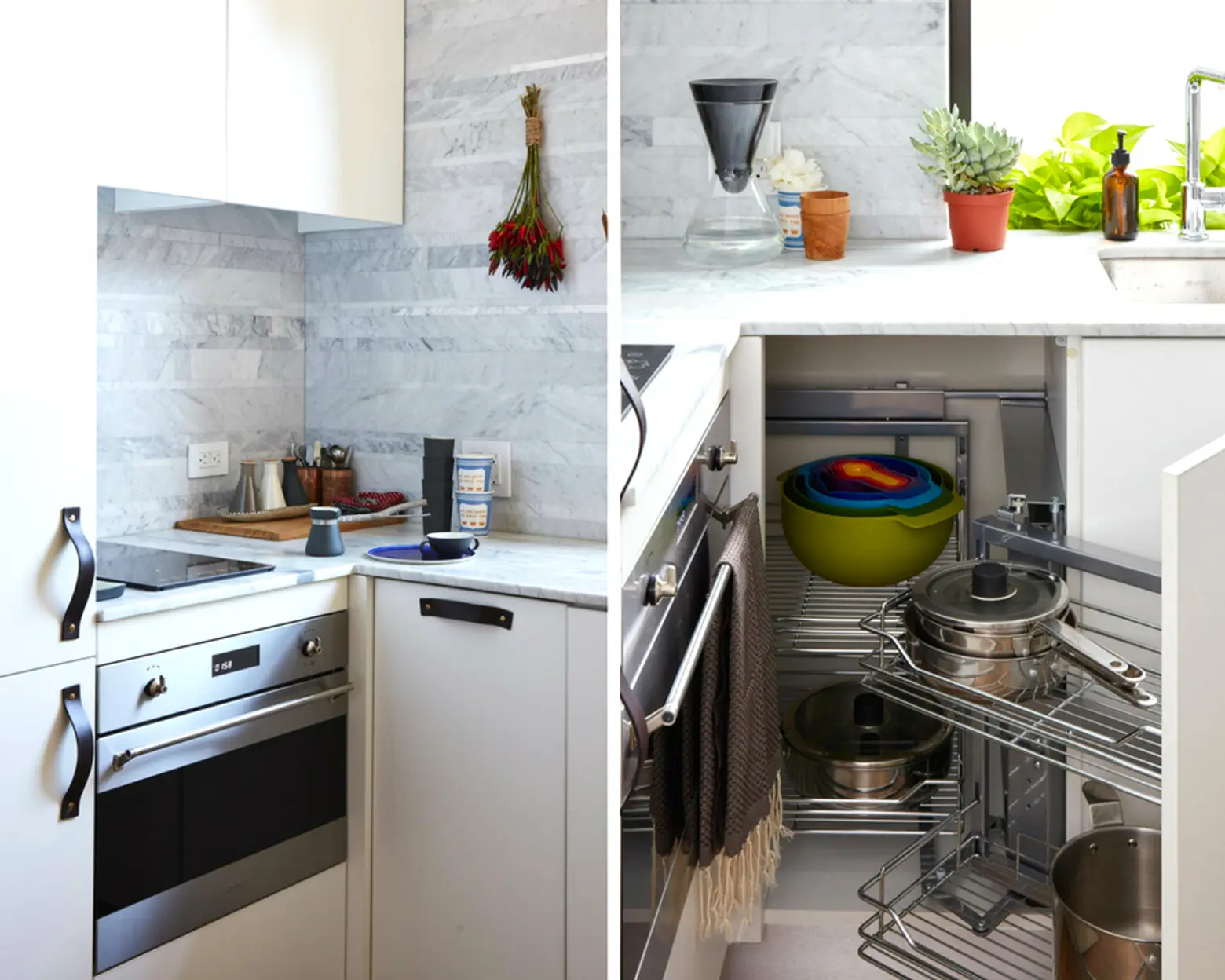 The windows with double exposures do wonders to open up the living space. The unit features herringbone oak floors, walnut cabinetry, a Filzfelt wall and other fine, but simple, details. And all of the technology in the apartment can be controlled via smartphone.
The co-op building was built in 1900 and includes 40 units. According to the listing, the building's flexible sublet policy lets the owner rent out immediately.
[Listing: 150 Sullivan Street, Apt 33 by Jerrie Butler for The Corcoran Group]
RELATED:
All photos courtesy of Christopher Testani for LifeEdited