Famous Transforming 420 Sq Ft Apartment Now Selling for $1M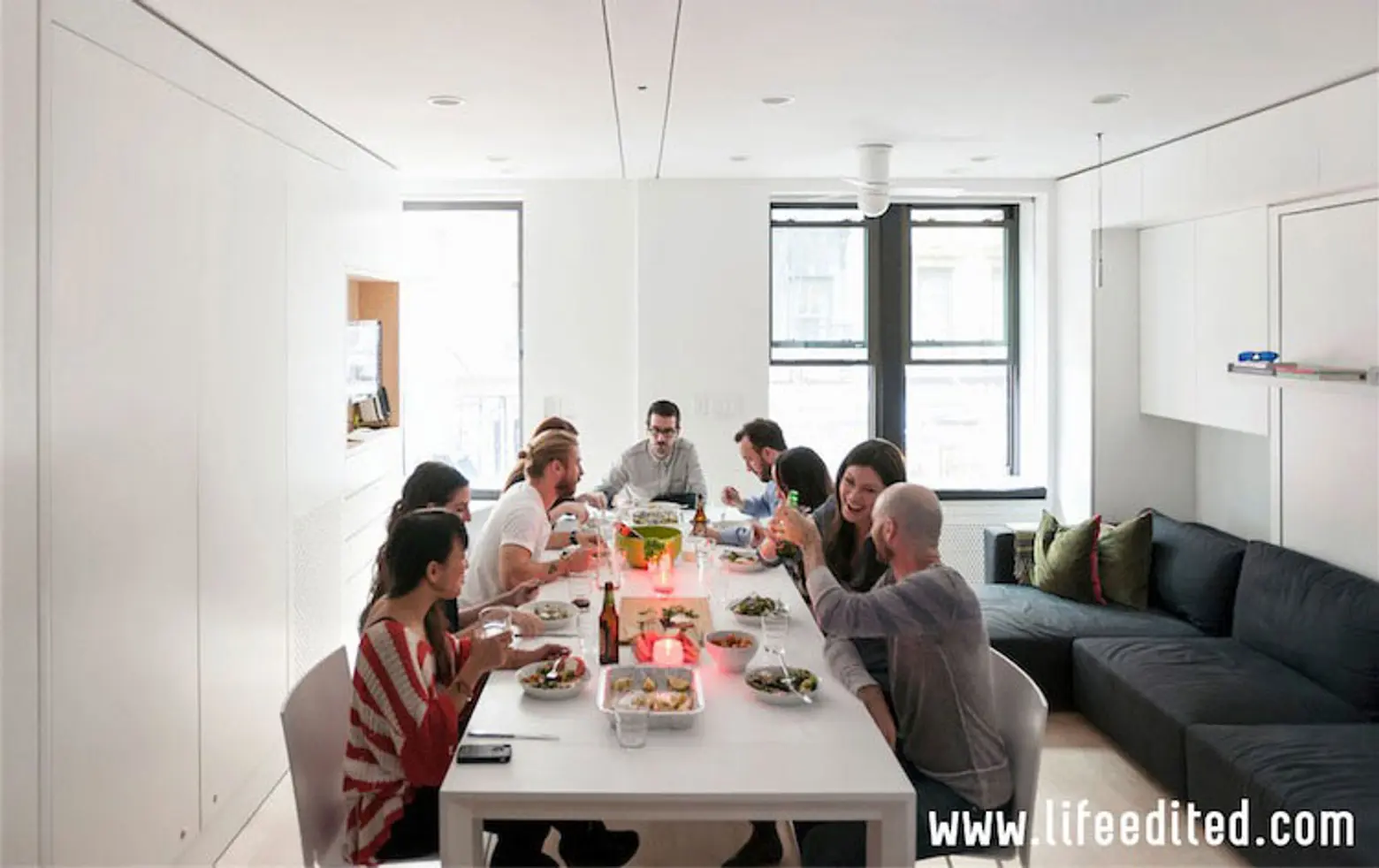 Back in 2009, Graham Hill purchased two apartments at 150 Sullivan Street with the express purpose of showing that people could have everything they need using less stuff and space. Rather than hiring an architect, the eco-entrepreneur, TED-Talk alum, and founder of Treehugger.com, decided to kickstart a competition to find his unique one-size-fits-all design. What turned up was an innovative transforming apartment filled with brilliant space-efficient features like sliding walls, hidden storage, and multi-tasking furniture. Though Hill's 'Life Edited' apartment measures an ultra tiny 420-square-feet, the elegant, high-tech space still manages to pack in all the amenities of a home of more than twice its size.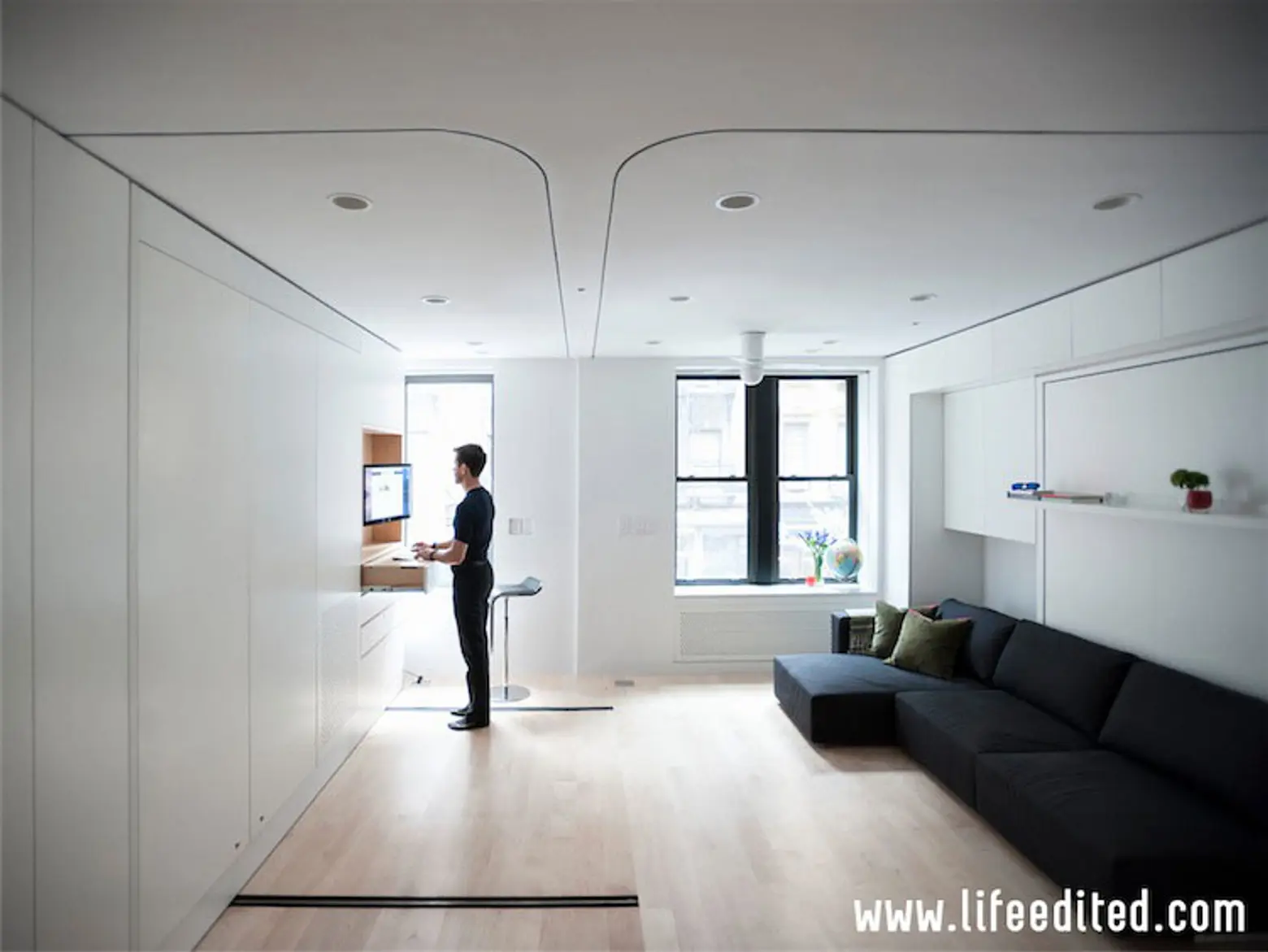 The tiny, transforming apartment packs eight rooms into a studio-sized space. Though unabashedly small, cutting edge moveable walls, and hidden compartments that hide away a home office, two guest beds, a lounging area with a home theater, and a 12-person dining area make up for the size.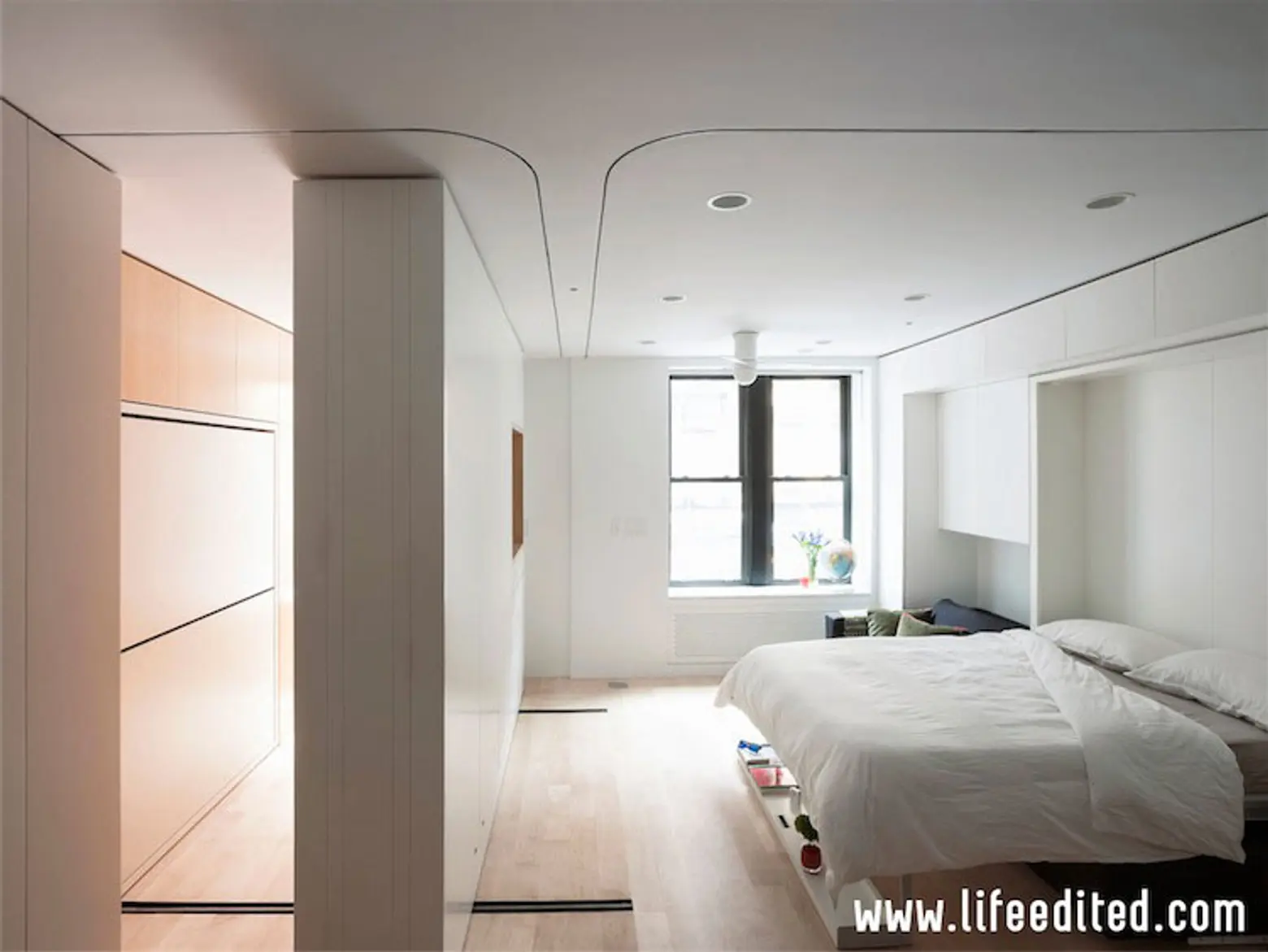 While the $2,369 per square-foot price tag may make your heart skip a beat, let it be known that the apartment has garnered its fair share of boast-worthy accolades over the last few years. Life Edited has been highlighted in everything from the New York Times to Wired to the Today show, and it even won an AIA NY Honor Award in addition to being featured in its very own TED talk.
It goes without saying that this is a precedent piece of architecture, and a NYC gem, that will give one luck buyer plenty to brag about to their friends. As CityRealty writes on their site: "It was designed by geniuses for geniuses. And now it can be yours."