Famed Tiny Transforming 'Life Edited' Apartment Sells for $790K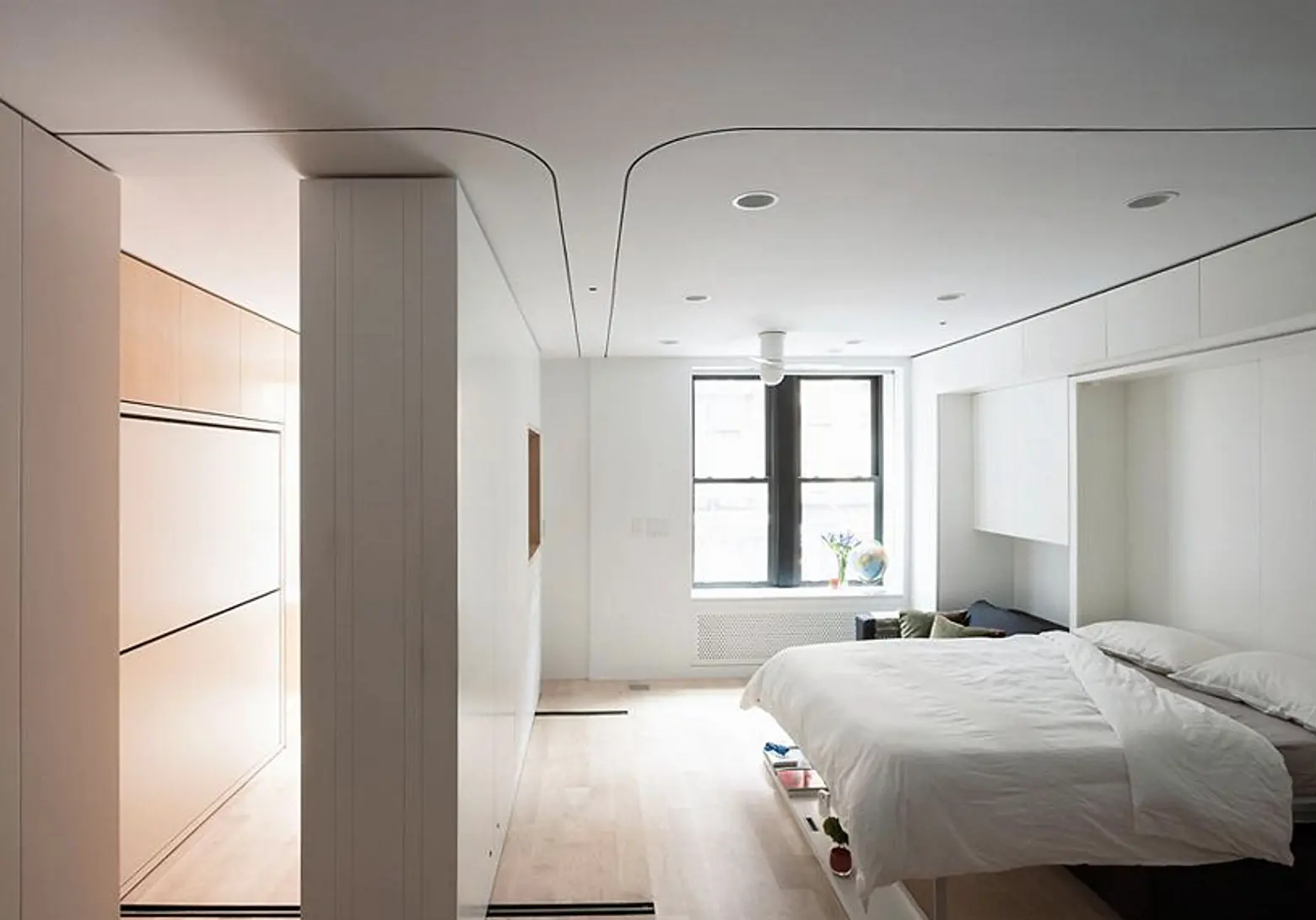 Early last year eco-entrepreneur Graham Hill placed what might be the world's most famous tiny apartment at 150 Sullivan Street (it's been featured in the Times, it's won awards, and it even has its own TED Talk) on the market for just under $1 million. While some people balked at the asking price that gave way to a price per square foot of $2,369, Hill has managed to make a sale—albeit for a much discounted $790,000. The lucky new owner will have plenty to muse over in this micro-dwelling, which packs the functional equivalent of eight rooms into just 420 square feet.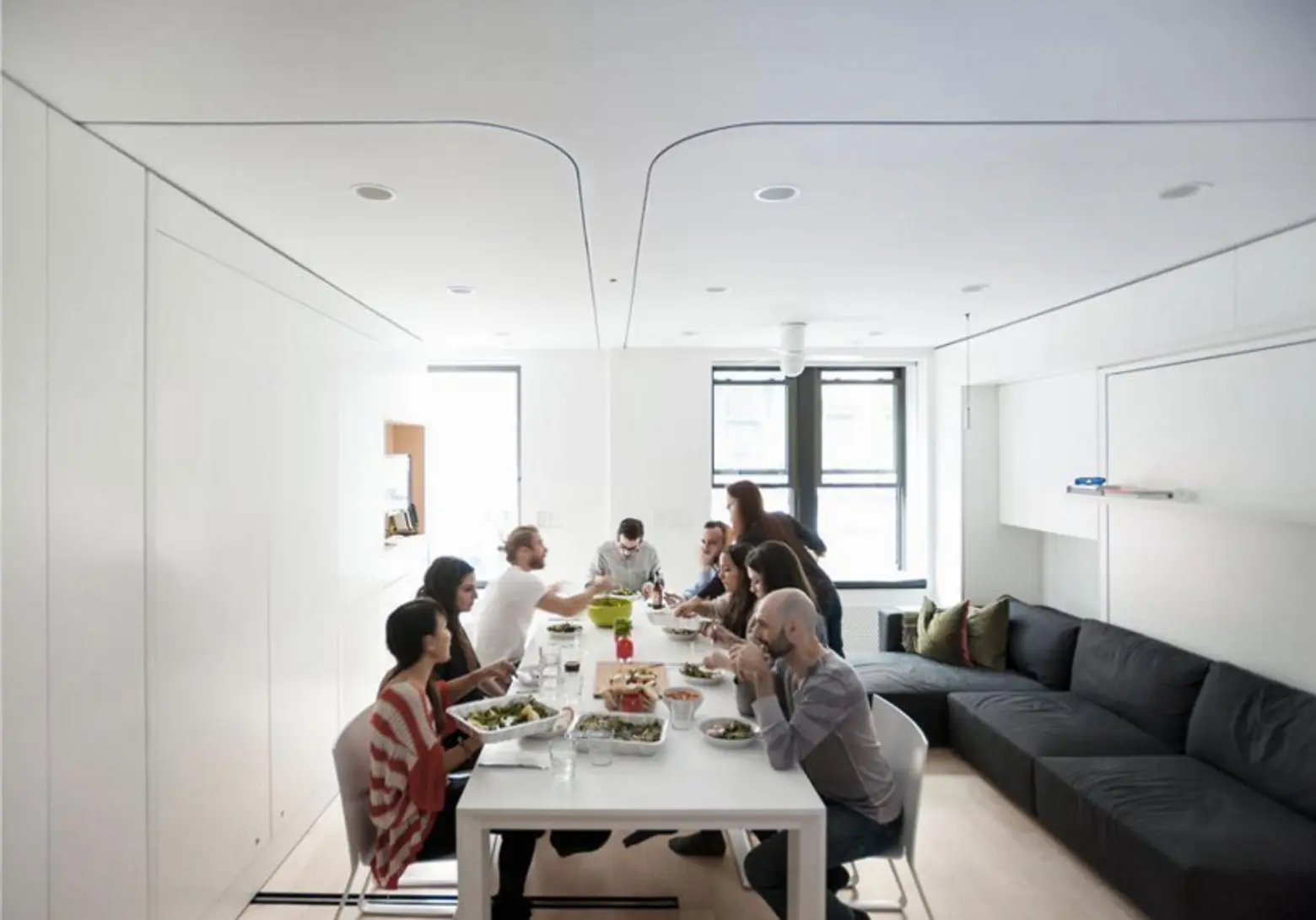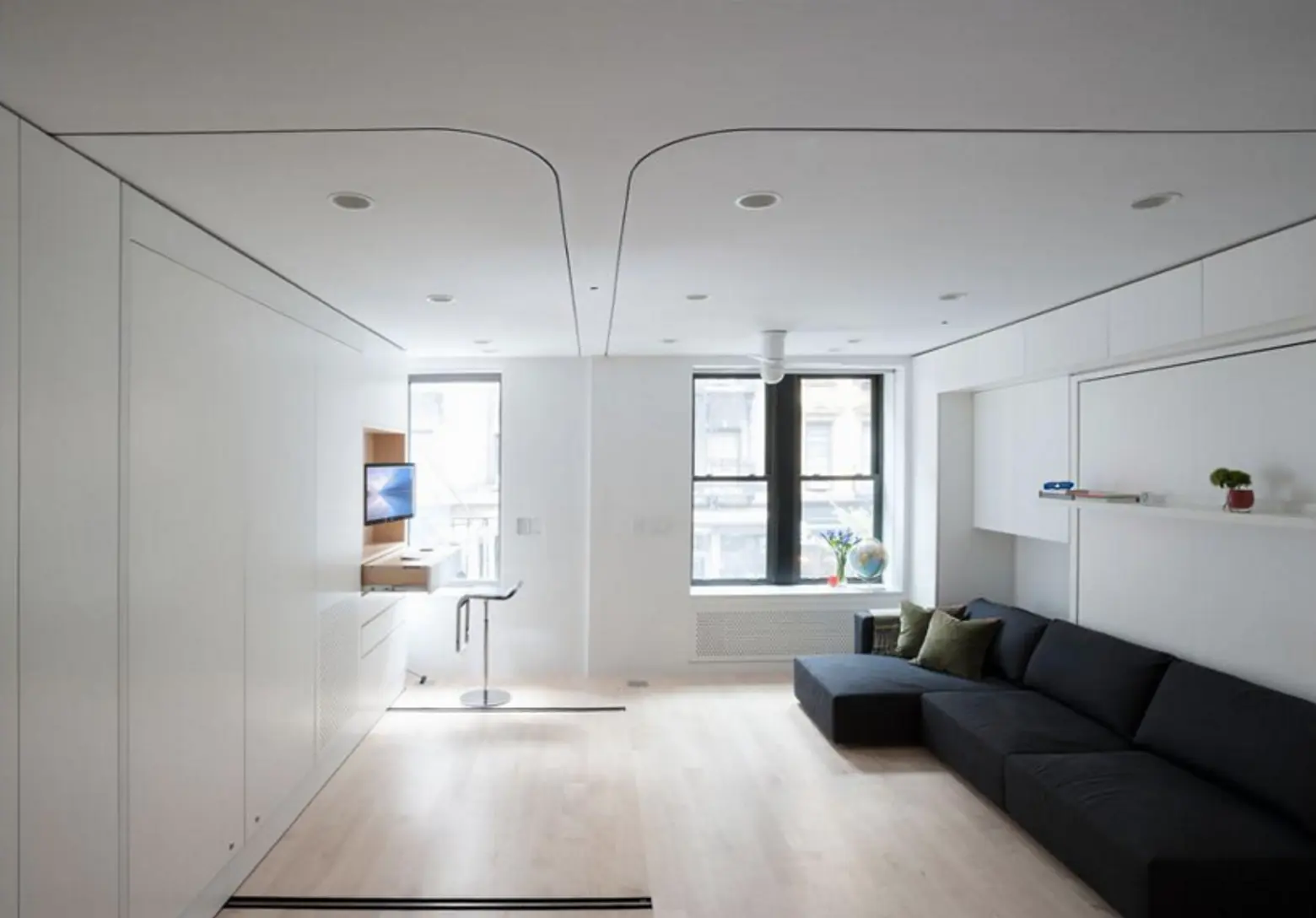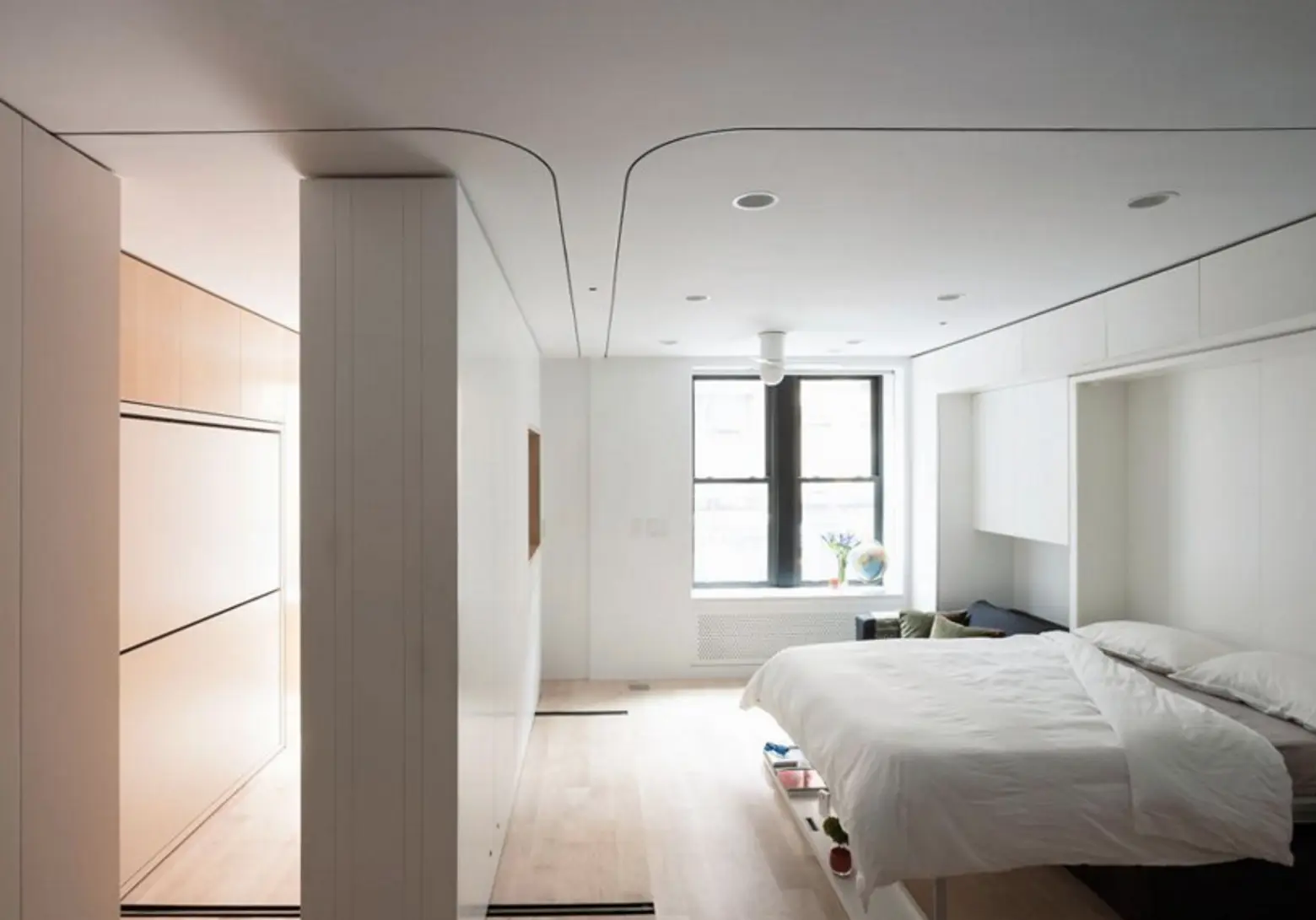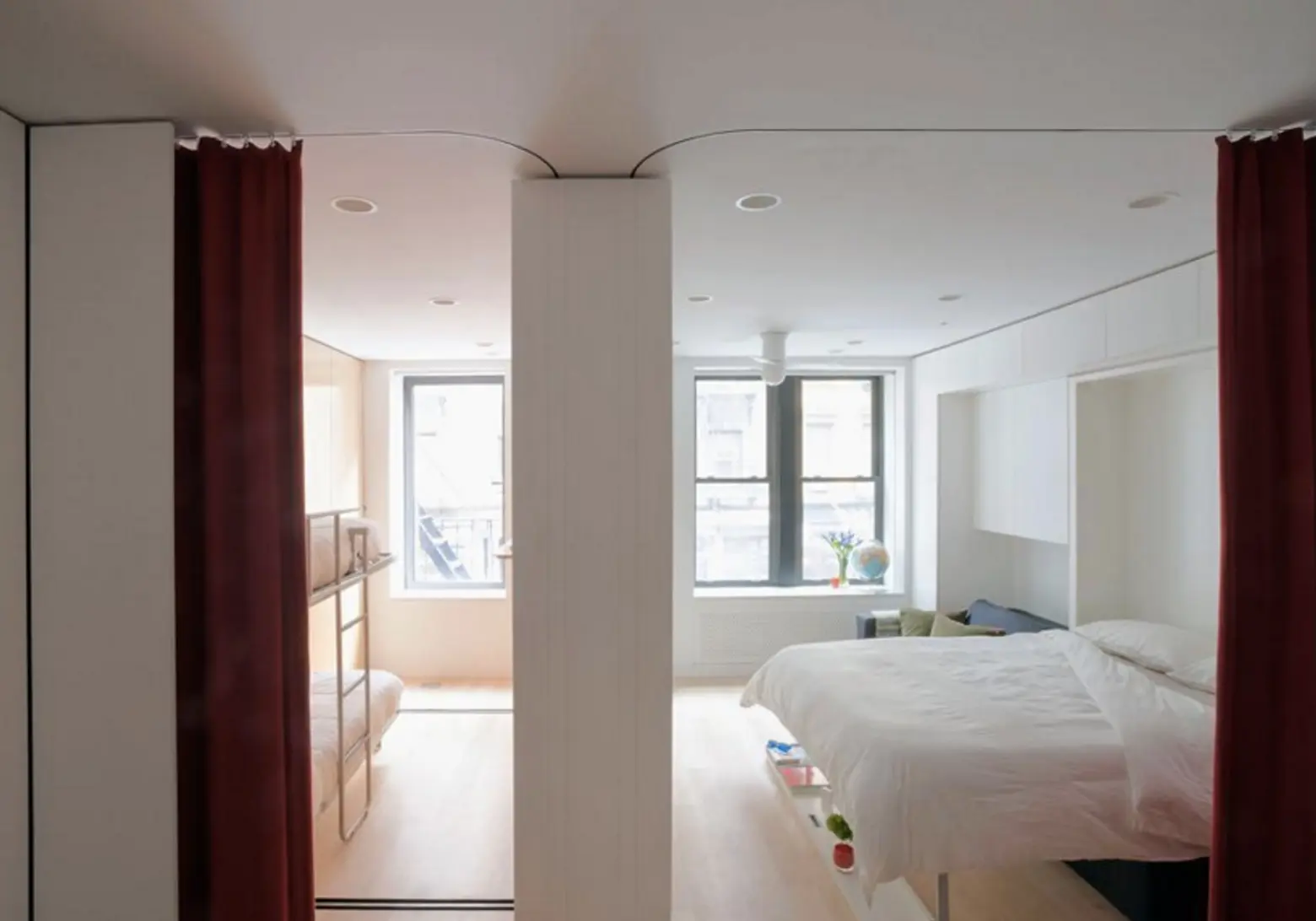 As we previously reported, Hill developed the "Life Edited" apartment as a tiny-living prototype to show that it's possible to live with less in a small space and still feel just as comfortable as you would in a home twice the size. As such, the studio is filled with transforming furniture and space-saving features like hideaway bunk beds, hidden storage, sliding walls, a built-in movie projector and sound system, and a foldaway dining table that can seat up to 10.
There are also lots of green and sustainable features within, including low/no VOC materials, a state-of-the-art HRV/ air filtration system, and excellent heat/sound insulation. The original listing described the home as being "designed by geniuses for geniuses."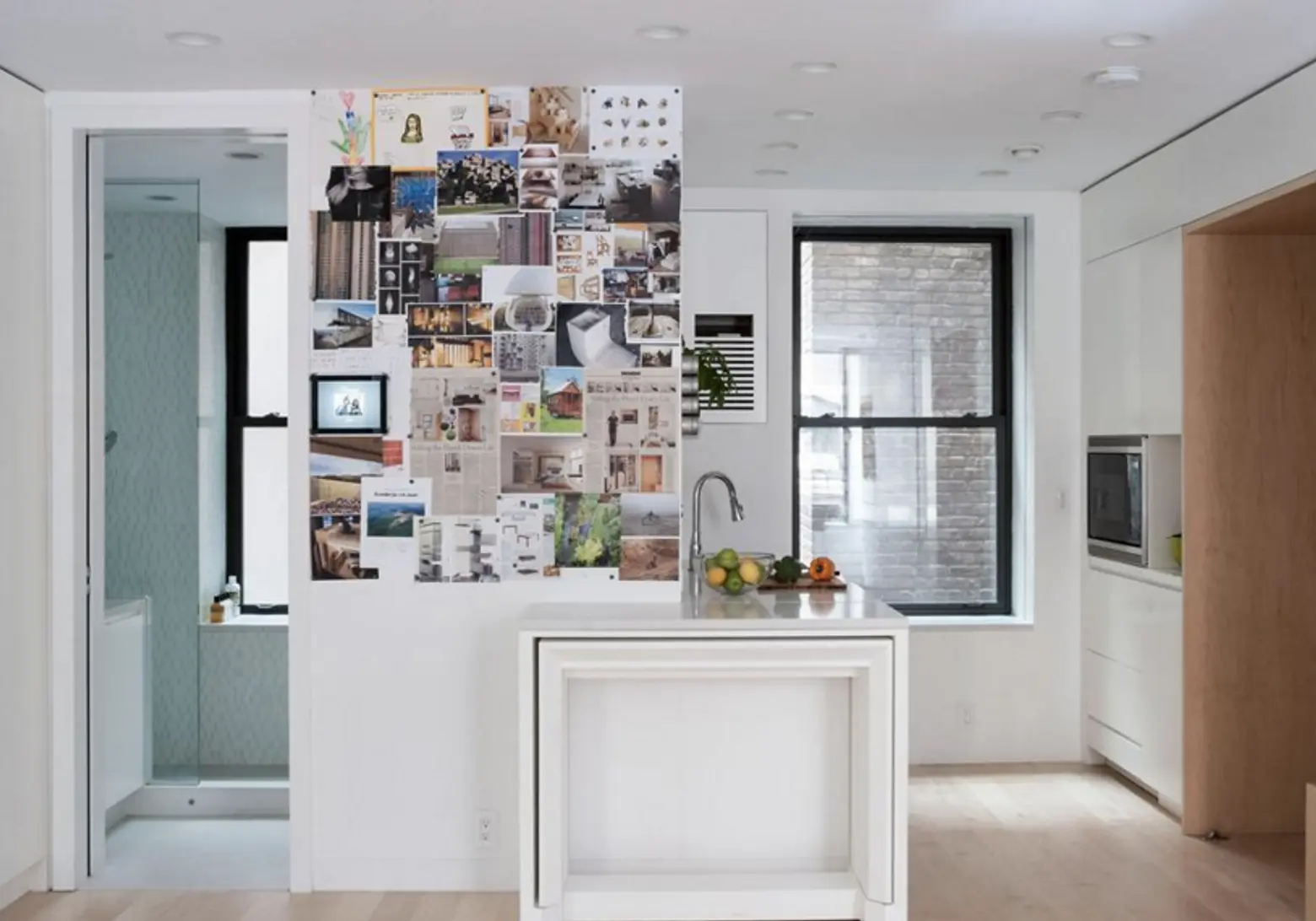 Hill originally paid $287,000 for the apartment and spent $365,000 on the renovation.
See more photos in our gallery below.
[Listing: 150 Sullivan Street #11 by Leah Solomon at Corcoran]
Images courtesy of Corcoran
RELATED: