See Manhattan's population pulse over 24 hours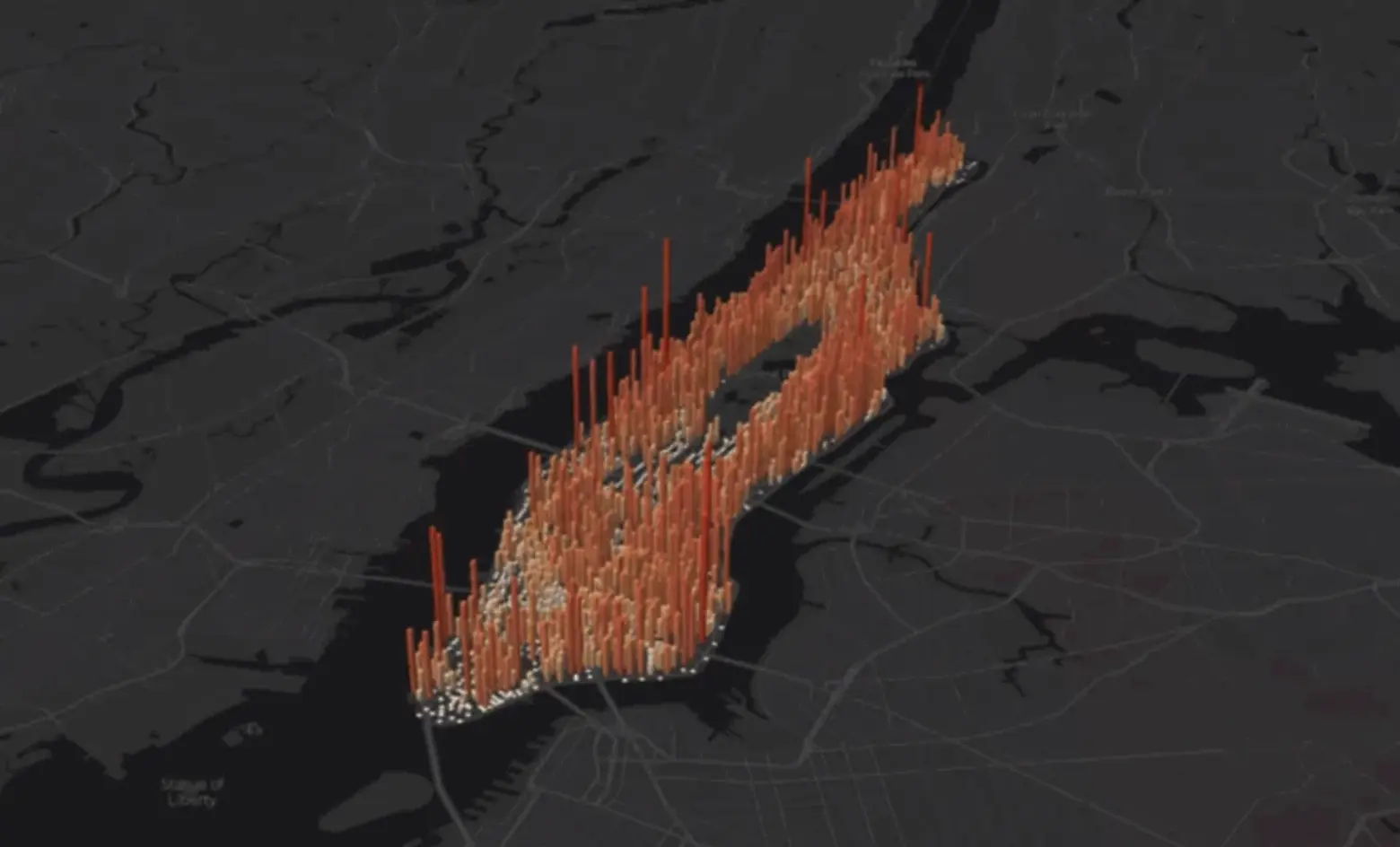 There are two million people who reside in Manhattan, but during the workday, thanks to the overwhelming number of commuters, the number of people on the island doubles to four million. This is the highest ratio of daytime-to-nighttime population anywhere in the country. To show how this population pulses over the course of a day, data visualization designer and researcher Justin Fung created the interactive Manhattan Population Explorer. First picked up by Fast Co. Design, the map highlights just how many people fill each city block for 24 hours. The height of crowdedness comes between 12 and 3pm, during which time, unsurprisingly, Midtown and Lower Manhattan show populations nearing 13,000. During the day, these 'hoods see their populations jump by 10 and four times respectively.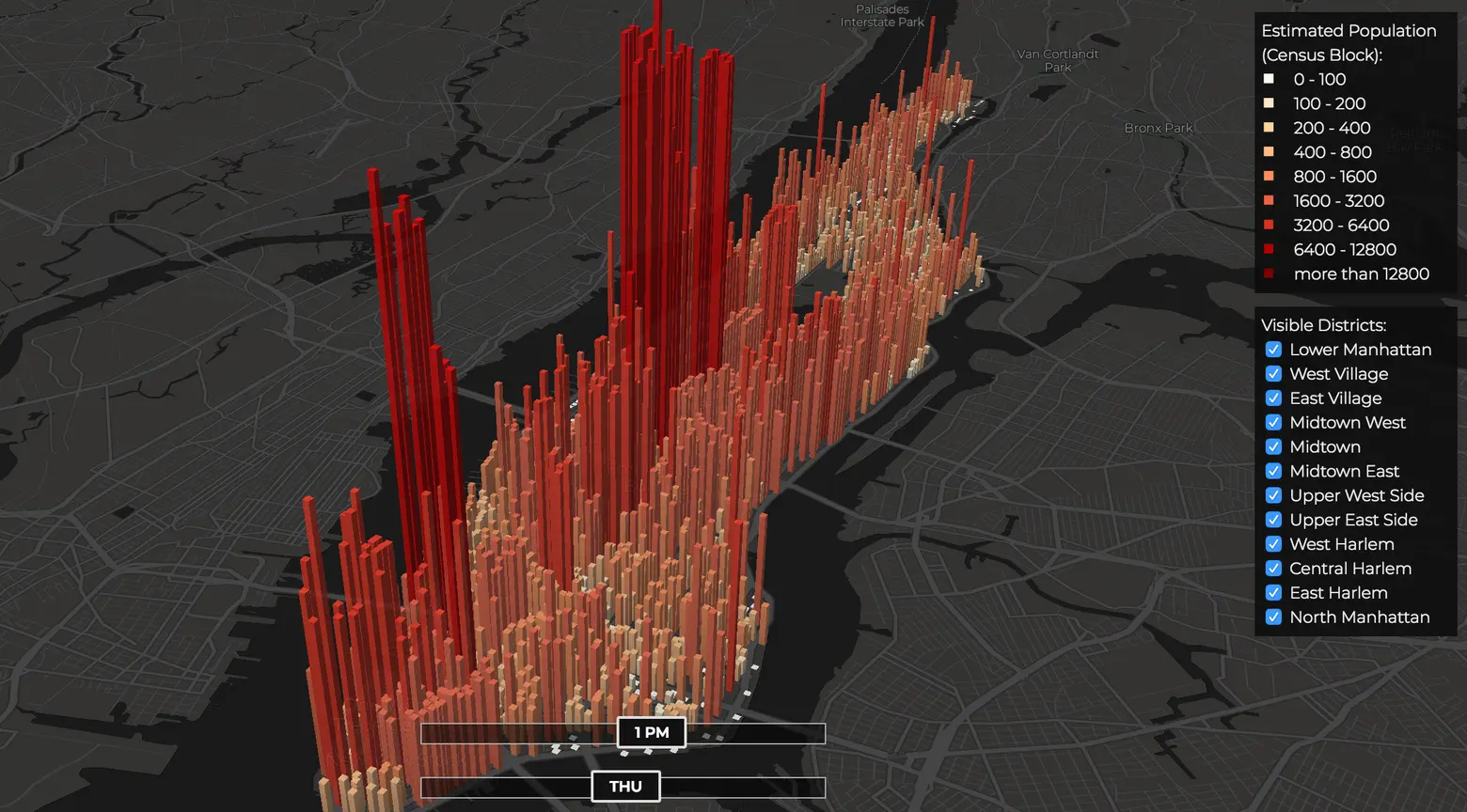 Justin Fung first became interested in studying Manhattan's population after Hurricane Sandy. At the time, he was a graduate student at Columbia studying operations research and wondered if such data could help with emergency planning. To gather the estimates for his project, Fung used 2010 Census data, the MTA's turnstile database, and a population study from NYU Wagner.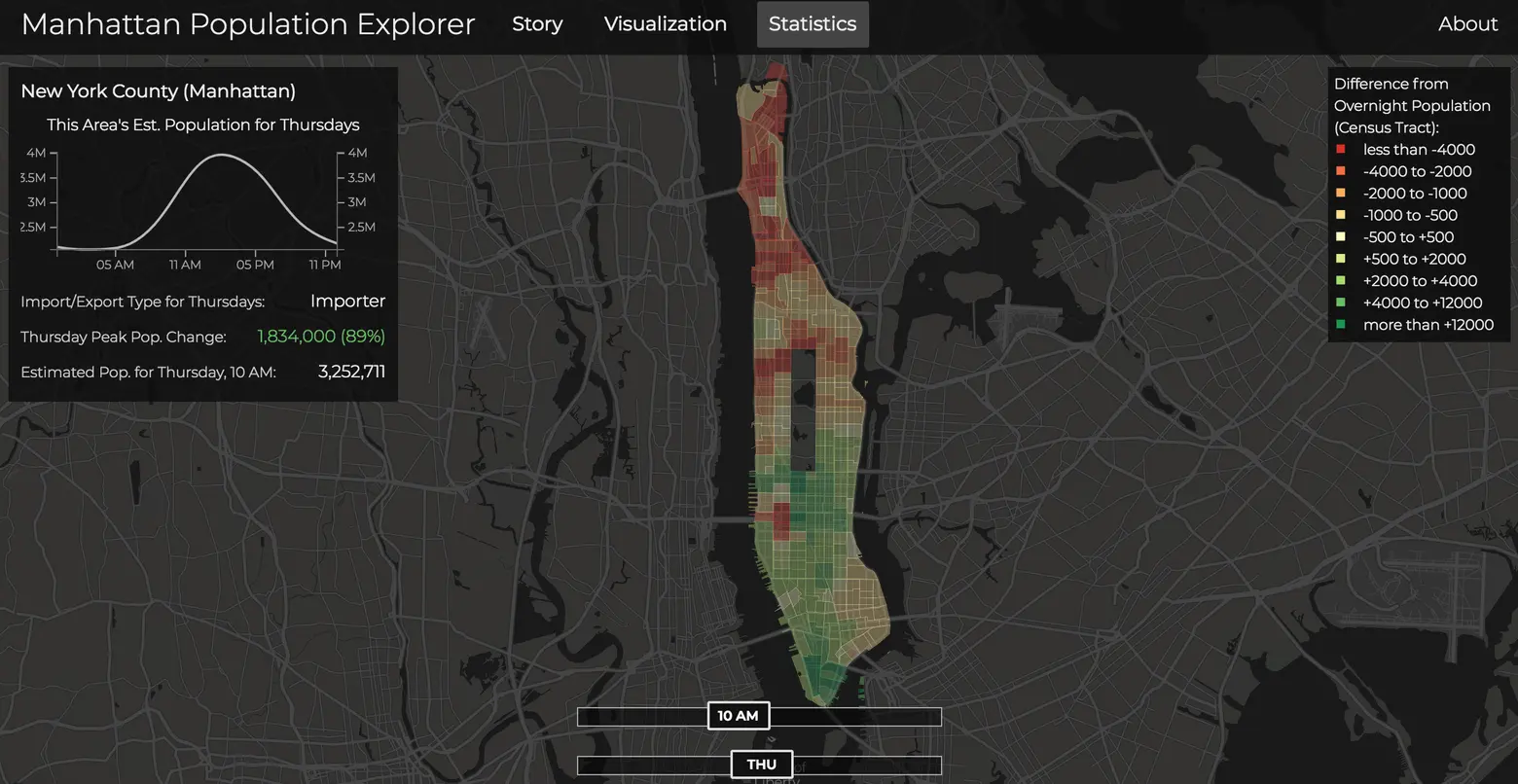 Fung told Fast Co., "When I look the visualization, I do see an organic, breathing being that is the sum of all of us (a 'beautiful,' humbling thing)–but one that also brings back a sense of coffee-induced tension from having to experience that firsthand in crowded subway cars. [It's] probably one of the reasons I moved out to the ocean in Rockaway Beach."
Try the Manhattan Population Explorer here >>
[Via Fast Co. Design]
RELATED: