Seamless Fusion of Units Makes $3.8M Sutton Place Gem Largest Apartment Ever Offered at Plaza 400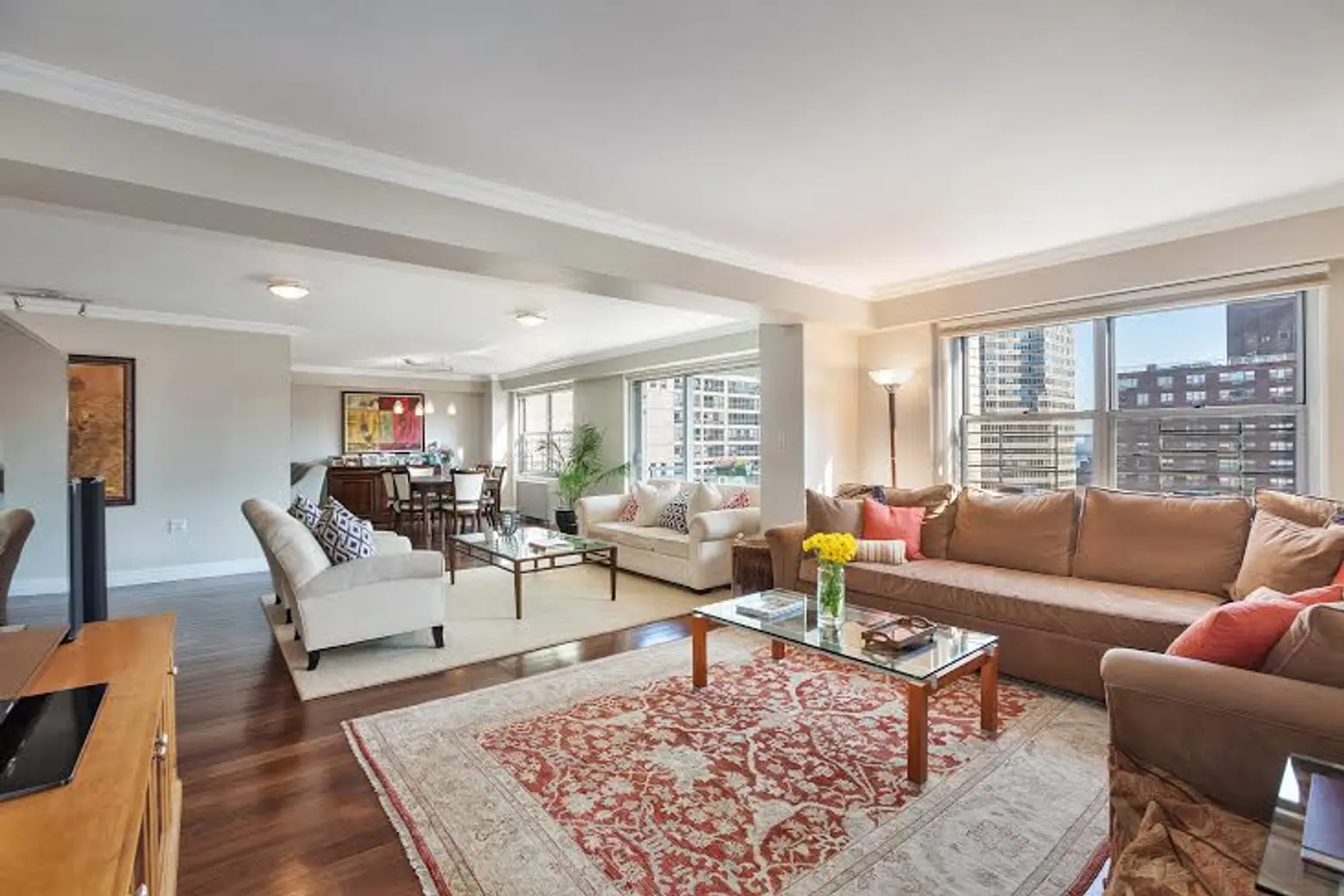 Let's just cut to the chase. Someone, somewhere along the way, had the brilliant idea (and a bank account to match) to combine three adjacent apartments at Plaza 400 into this sprawling 2,800-square-foot home. So if city living with suburban-sized rooms is on your bucket list and you've got $3.8 million to spare, look no further than this 5BR/4BA apartment located at 400 East 56th Street.
This was no hodgepodge combination of the existing units. On the contrary, it was such a seamless fusion of spaces that one would be hard-pressed to imagine it was ever anything but a single gracious Sutton Place residence.
The well-conceived layout offers an elegant separation of living space and sleeping quarters, starting with an incomparable double-sized living room. At well over 700 square feet it comprises over 25% of the apartment's square footage with an entire wall of floor-to-ceiling windows and a lovely balcony with flawless skyline views! Can someone say spacious and sunny and breathtaking? Oh, wait, we just did.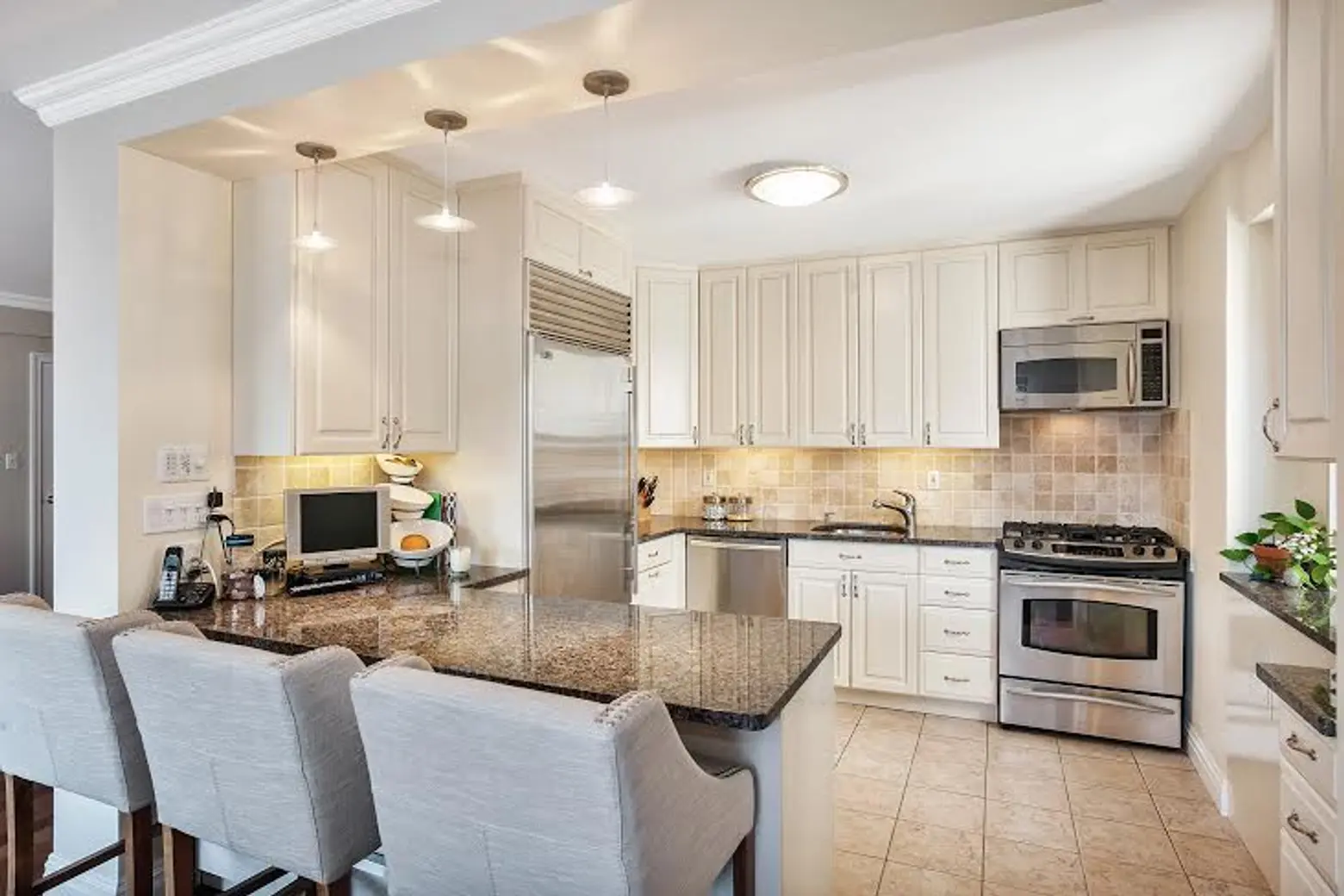 Equally as bright and generously-sized is the lovely dining room situated directly off of the beautifully renovated and open chef's kitchen, which features stainless steel appliances (did you see the size of the refrigerator?), granite countertops, plenty of prep space, and an eating bar that comfortably seats three. The thoughtful placement of the living, kitchen, and dining areas make this home perfect for large-scale entertaining or quiet, cozy evenings spent enjoying the view.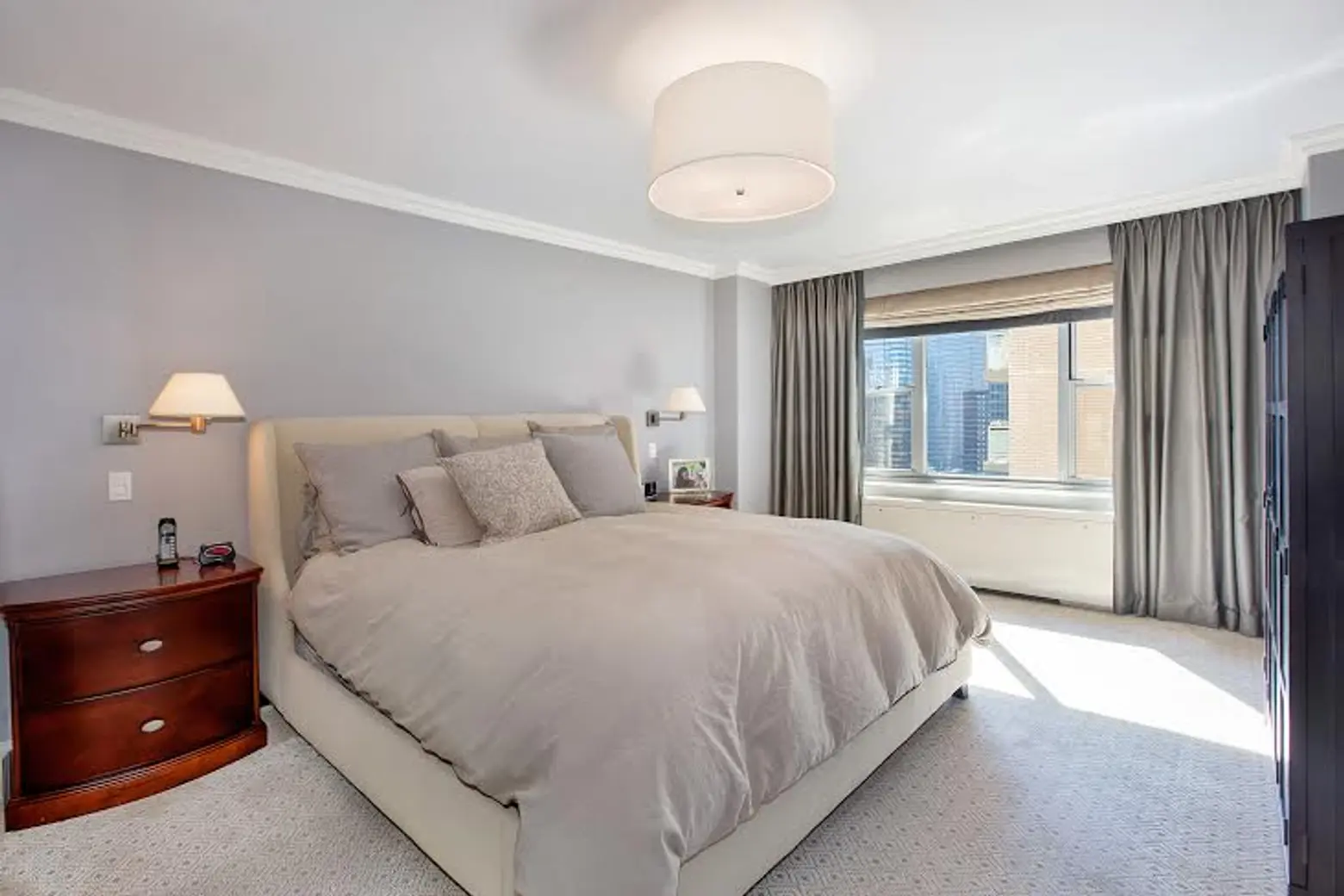 And then there's the private wing of the home. Amazingly, an equally grand amount of space has also been devoted to the 4 bedrooms, 3 full baths, and huge playroom/den/5th bedroom.  At the far end of this area is where you will find the master suite, or should we say your tranquil oasis. With an unbelievably large walk-in closet/dressing area, master bath and private office, it is truly the ultimate in luxury.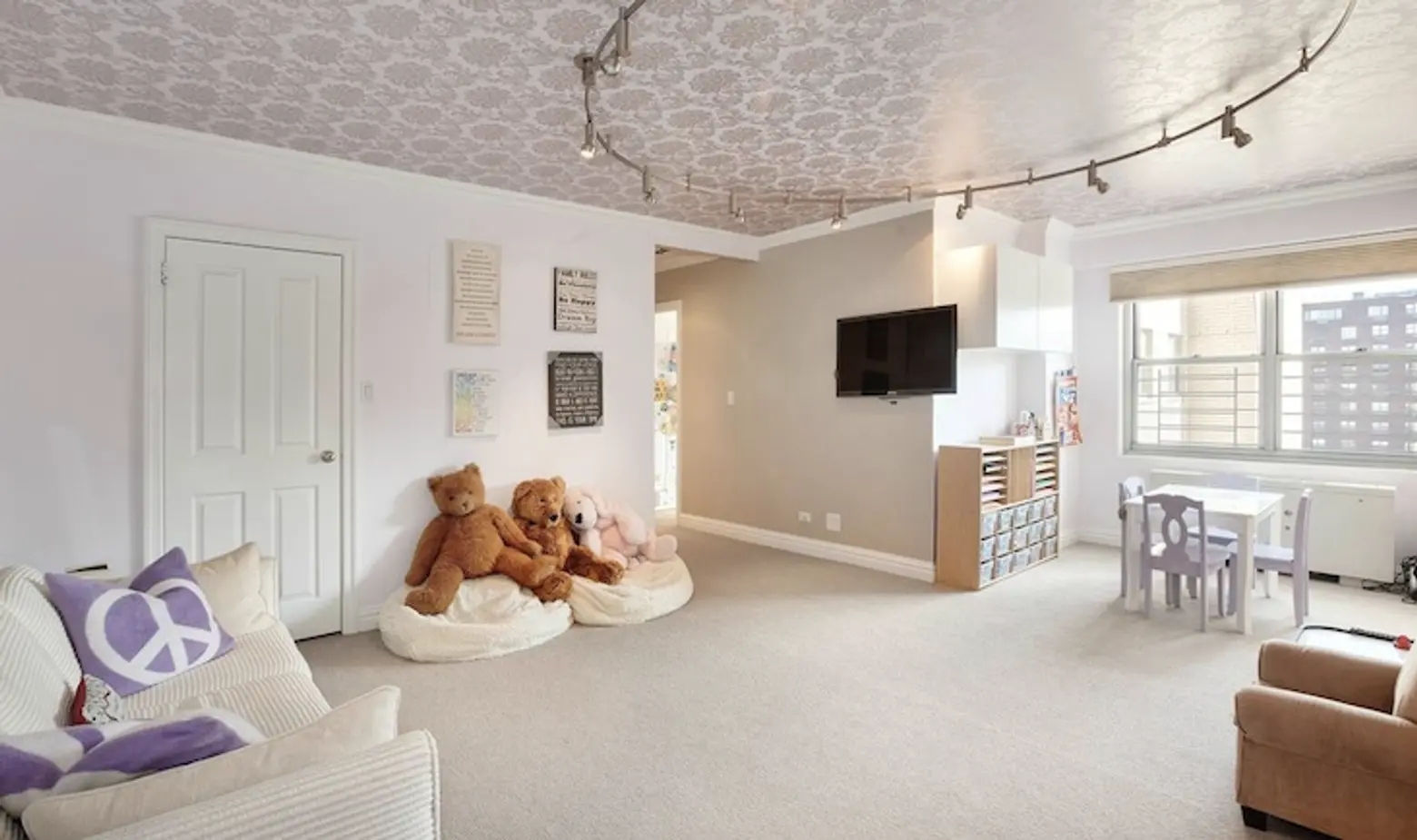 While we are pretty sure you'll never feel even slightly claustrophobic in this rambling assortment of rooms, it's still a huge bonus to be an elevator ride away from a heated outdoor rooftop pool, vast sundecks with spectacular panoramic views, a state of the art health club, party room, children's playroom, and a host of other amenities offered in the sought after Plaza 400 cooperative.
Bruce Frattini of Douglas Elliman will be happy to show you around this one-of-a-kind listing, but stay close or you might get lost!
[Listing: 400 East 56th Street, Units 26ABS via Douglas Elliman]
Photos courtesy of Douglas Elliman