Russian Castle on Long Island With 35 Bathrooms Asks a Whopping $100M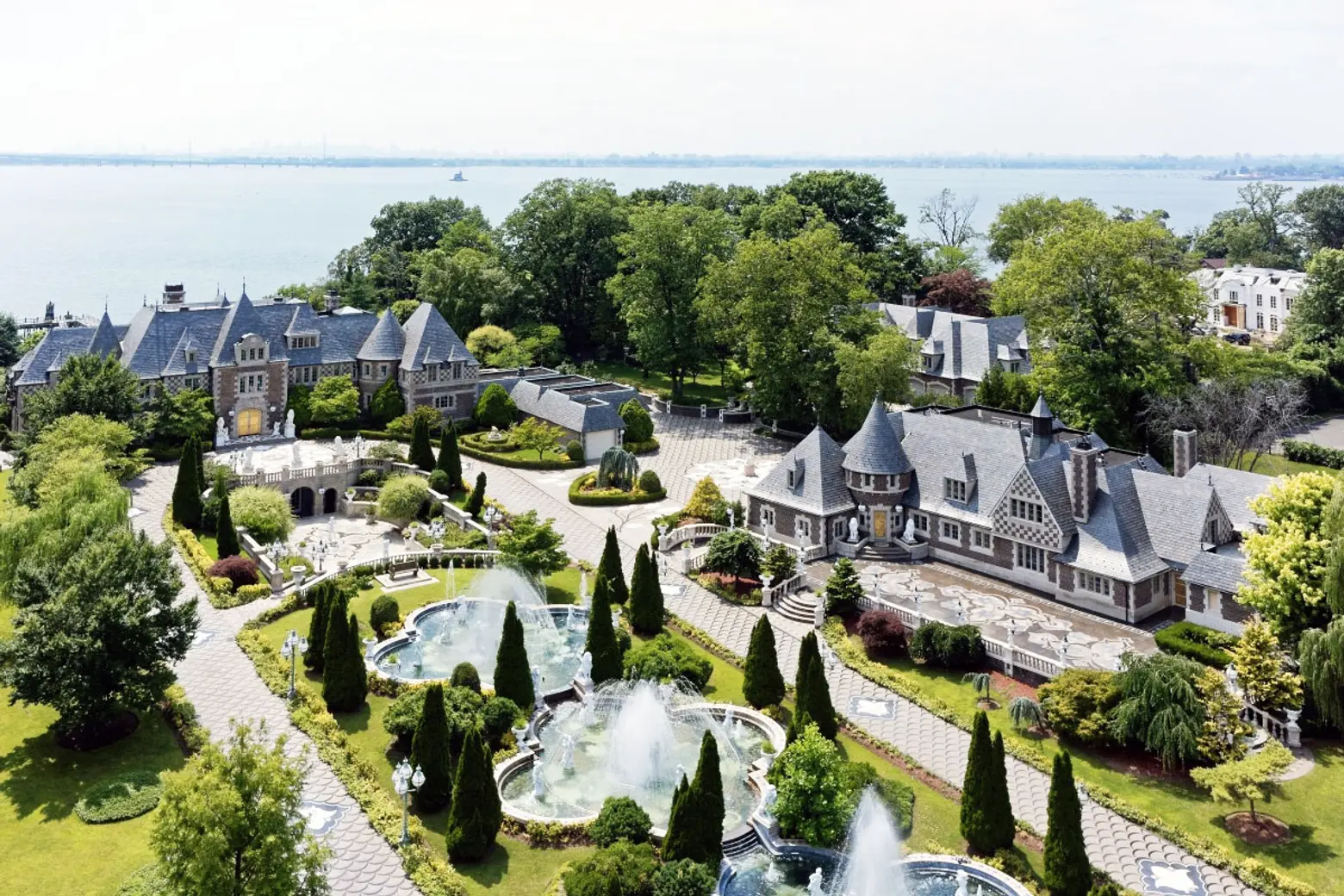 Imagine stepping into an overly opulent palace in St. Petersburg where you find an indoor lazy river, myriad fountains, a two-story built-in dollhouse, a private shooting range, 13 bedrooms and 35 bathrooms. You'd probably guess you had stumbled upon the estate of a former czar. But then imagine you weren't actually in Russia, but on Long Island, New York, and the property's owner had no royal lineage, but rather made his fortune in the NYC real estate market.
This is the Estate at Kings Point, an over-the-top estate designed to resemble the Peterhof Grand Palace in St. Petersburg, built in 1928 by the late Soviet Union billionaire Tamir Sapir as a display of his wealth (and possibly his ego). An unknown buyer (shielded by an LLC) bought the palace from Sapir in 2013 for $15.85 million, and they're now looking to make an unfathomable profit, re-listing the home for $100 million, according to the Wall Street Journal.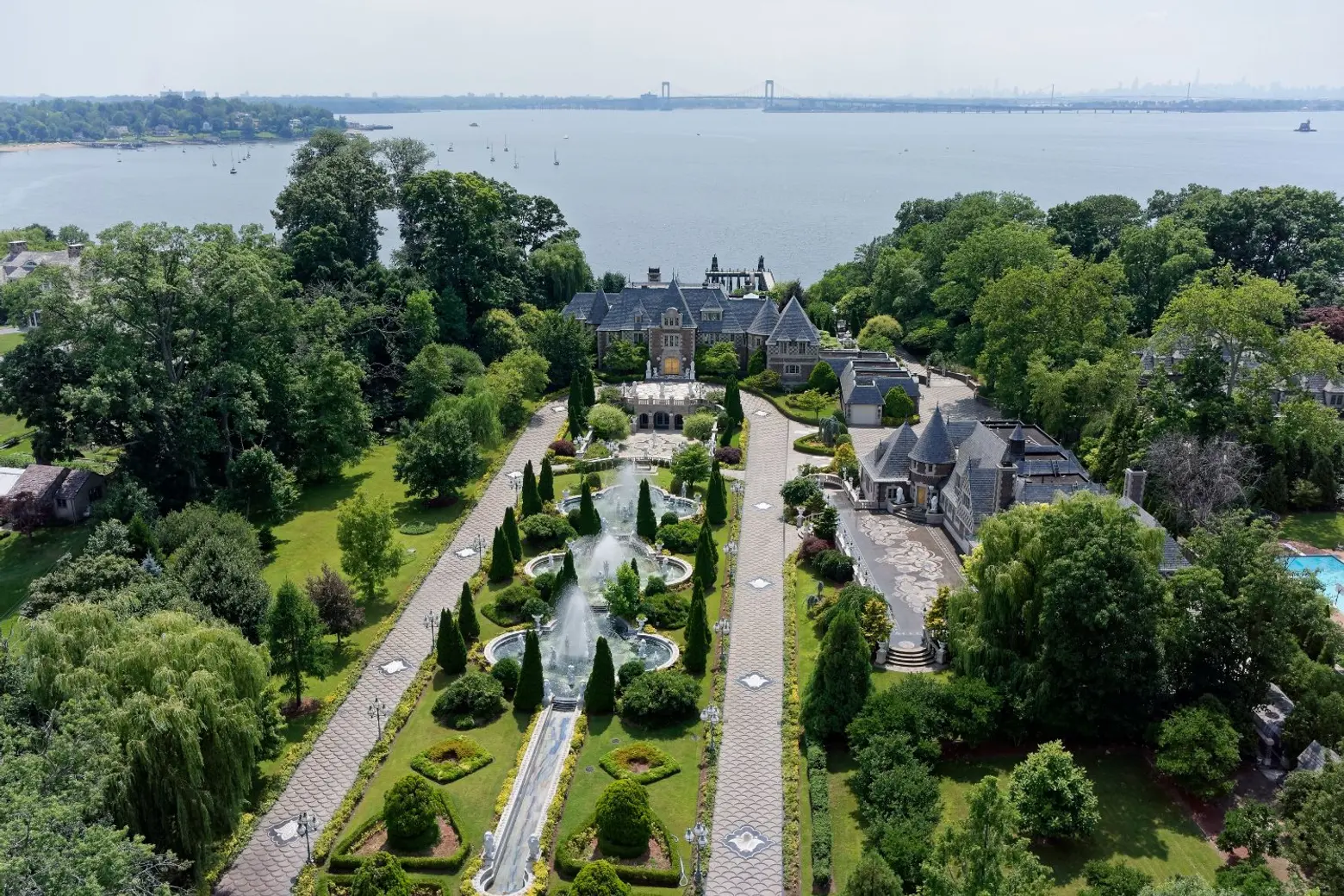 The 8-acre Estate at Kings Point is made up of three residences, a turreted stone mansion and two guest houses that total 60,000 square feet.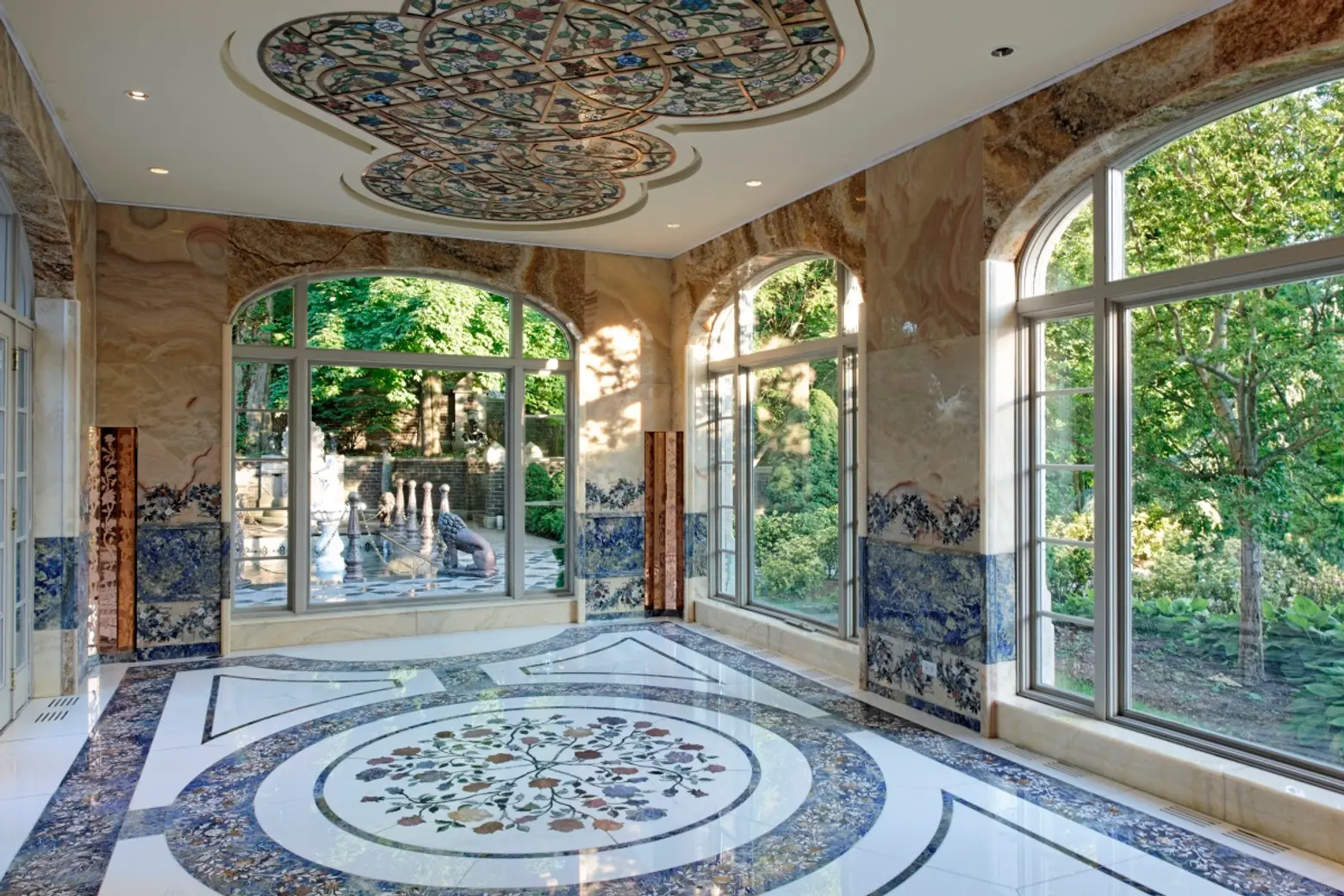 In addition to the outlandish features mentioned previously, the main home boasts several indoor pools, a hair salon, spa treatment rooms, wine vault, ballroom, indoor racquetball court, gym, and saunas and steam rooms. The floors, walls, and ceilings are adorned with gemstones such as onyx, lapis, agate, and malachite.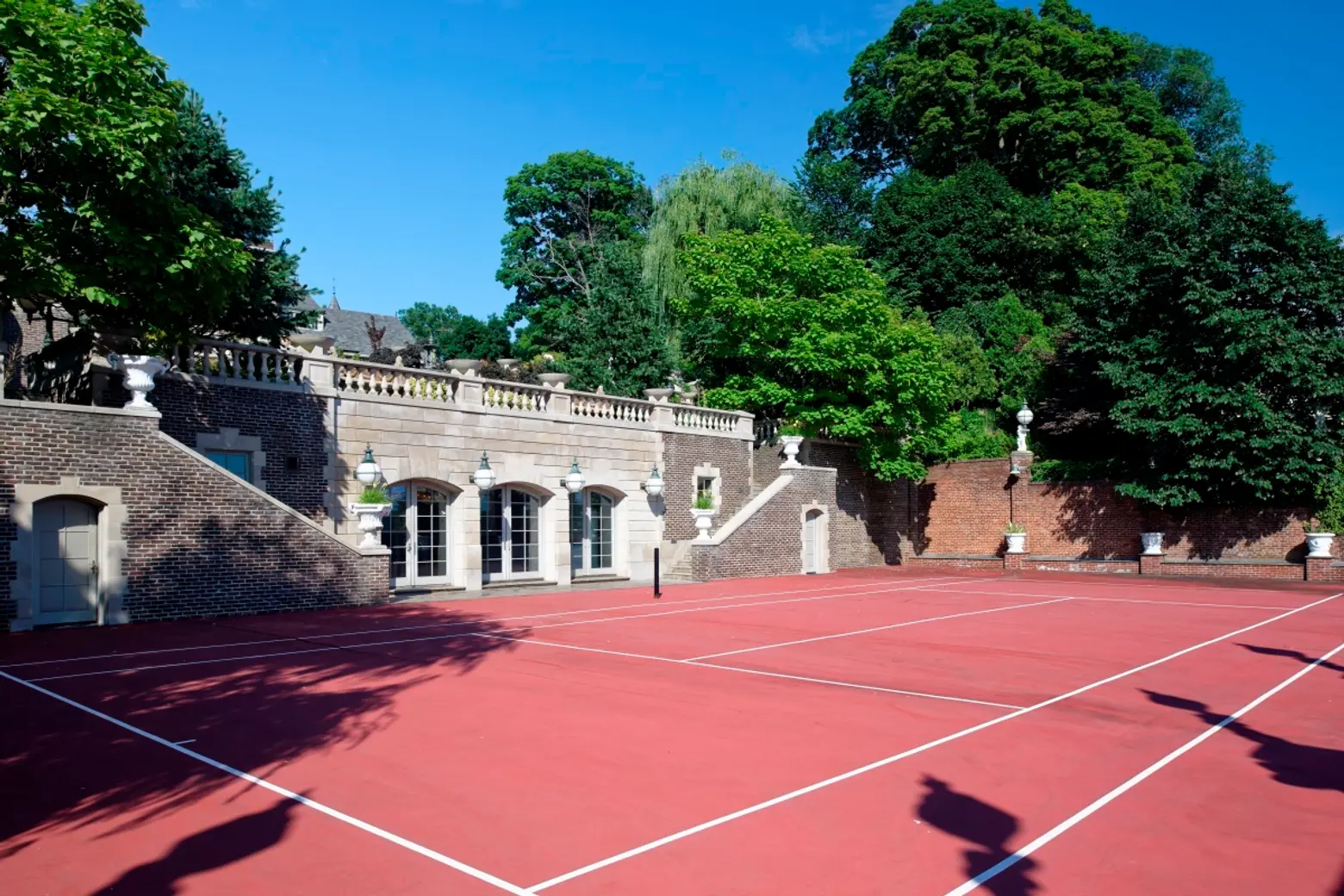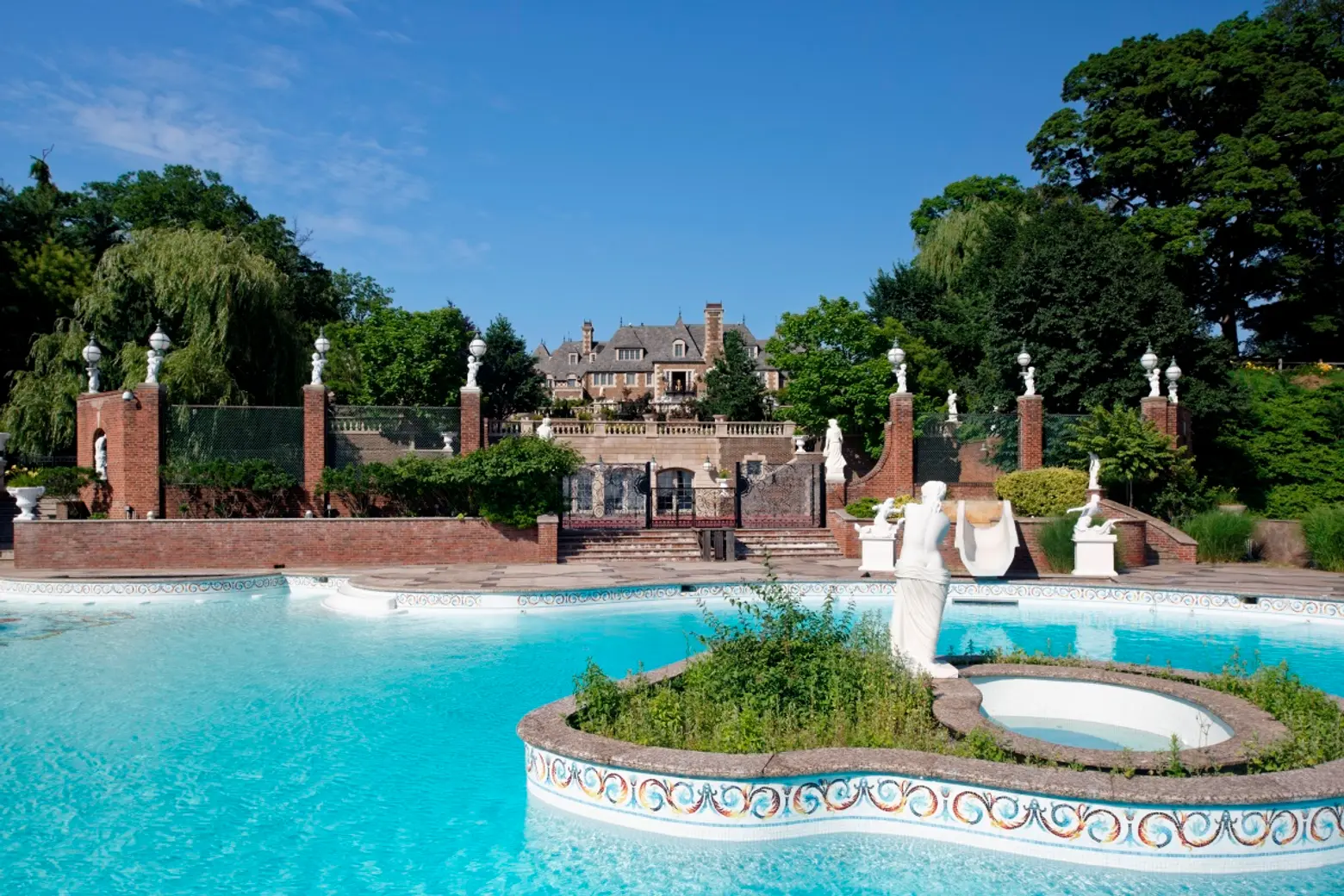 Amenities in the guest homes, according to the Journal, "include more indoor pools, a bowling alley, a casino room and a shooting range. On the grounds, an outdoor swimming pool with a slide and multiple swim-up bars overlooks Long Island Sound, where a private pier can accommodate a 200-foot yacht. The grounds, dotted with sculptures, also include a tennis court with an observation deck and elaborate Japanese, English and rose gardens."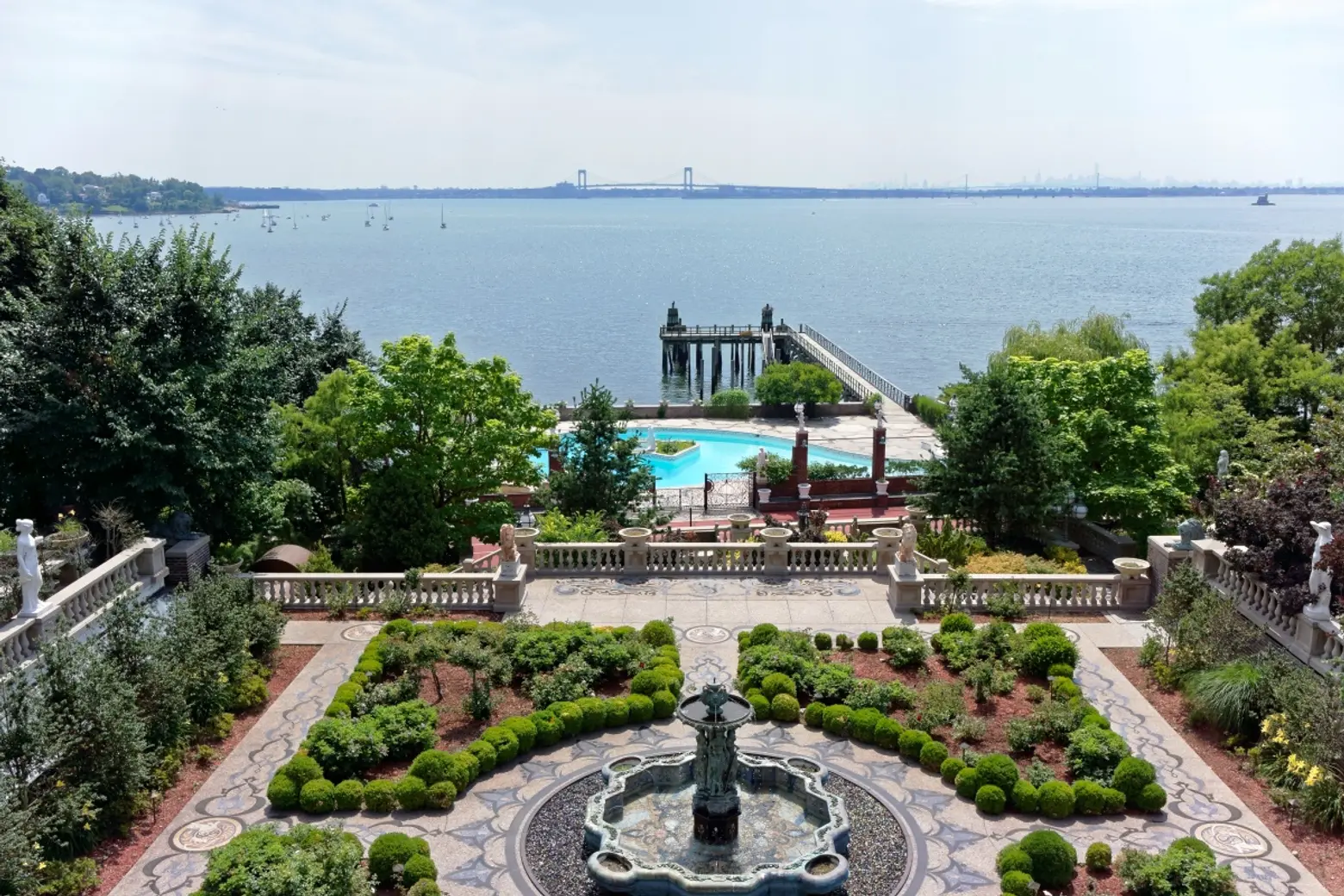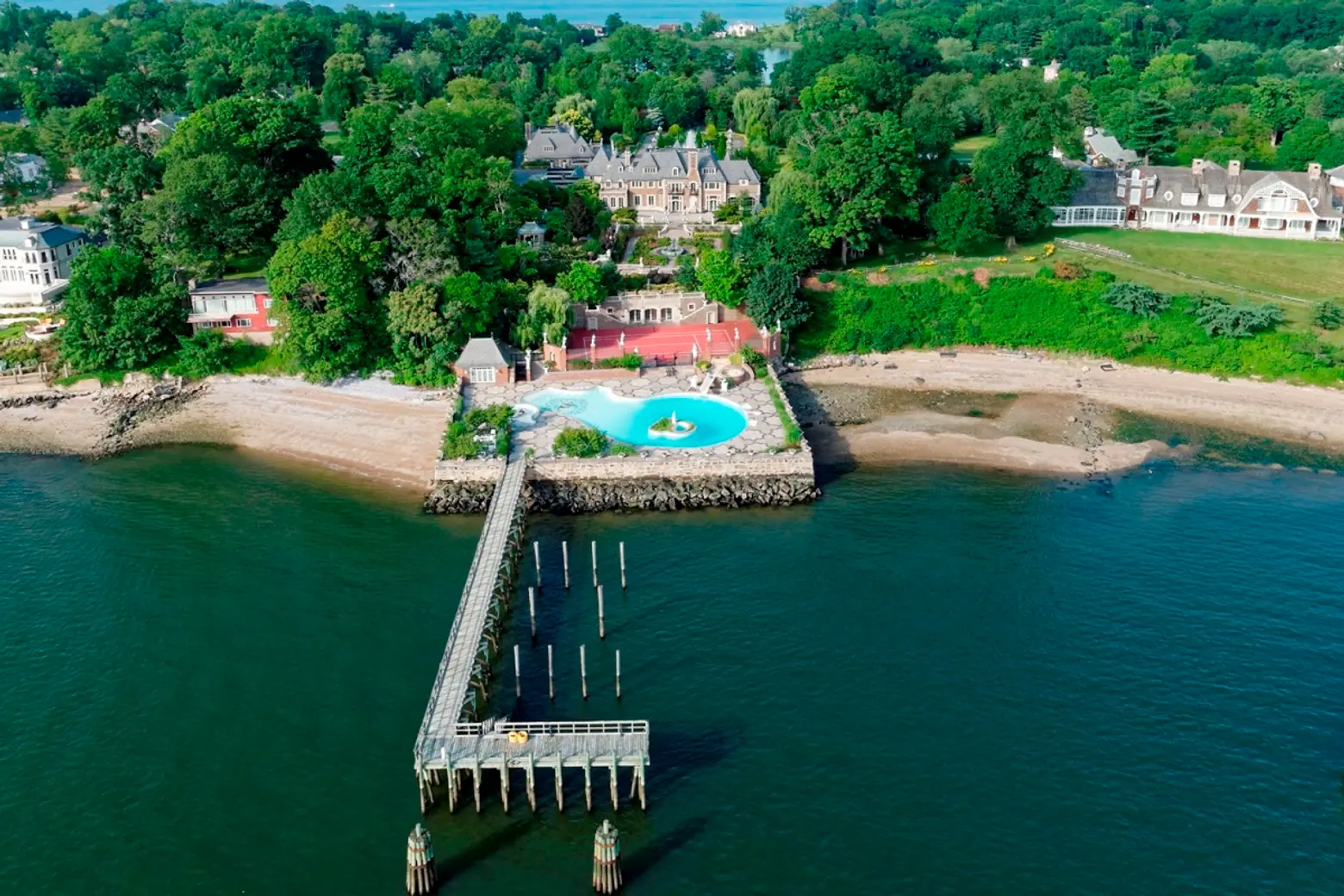 The current owners never actually lived in the palace, which seems like a huge missed opportunity. Do you think they'll be able to get $100 million for the compound?
[Listing: The Estate at Kings Point, New York by Diane Polland of Coldwell Banker]
[Via WSJ]
RELATED:
Photos via Coldwell Banker