Rupert Murdoch's Multi-Terraced West Village Townhouse Sells for $27.5M in Just Five Months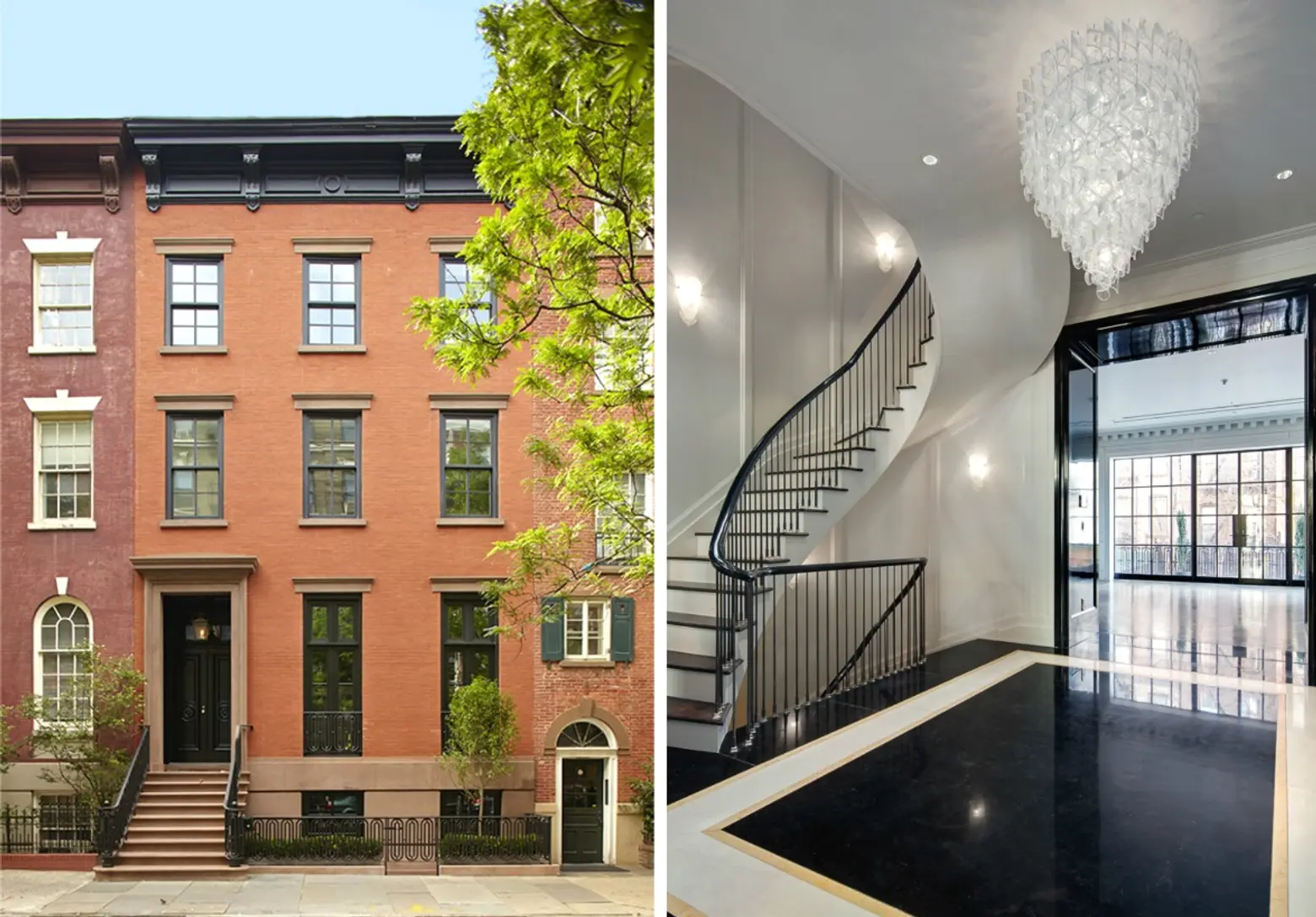 Last August 6sqft reported that News Corp. head and Fox News founder Rupert Murdoch had put his West Village townhouse–the one he'd bought just five months prior for $25 million–on the market. Now, just five months after listing the 25-foot-wide, four-story brick home for $28.9M, the house has found a buyer, the New York Observer reports. Whomever is behind the entity known as West 11th Street, LLC has purchased the 6,500-square-foot Greek Revival manse for $27.5 million. The deal represents a $2.5M profit for Murdoch (and we all know how much he needs a few more million).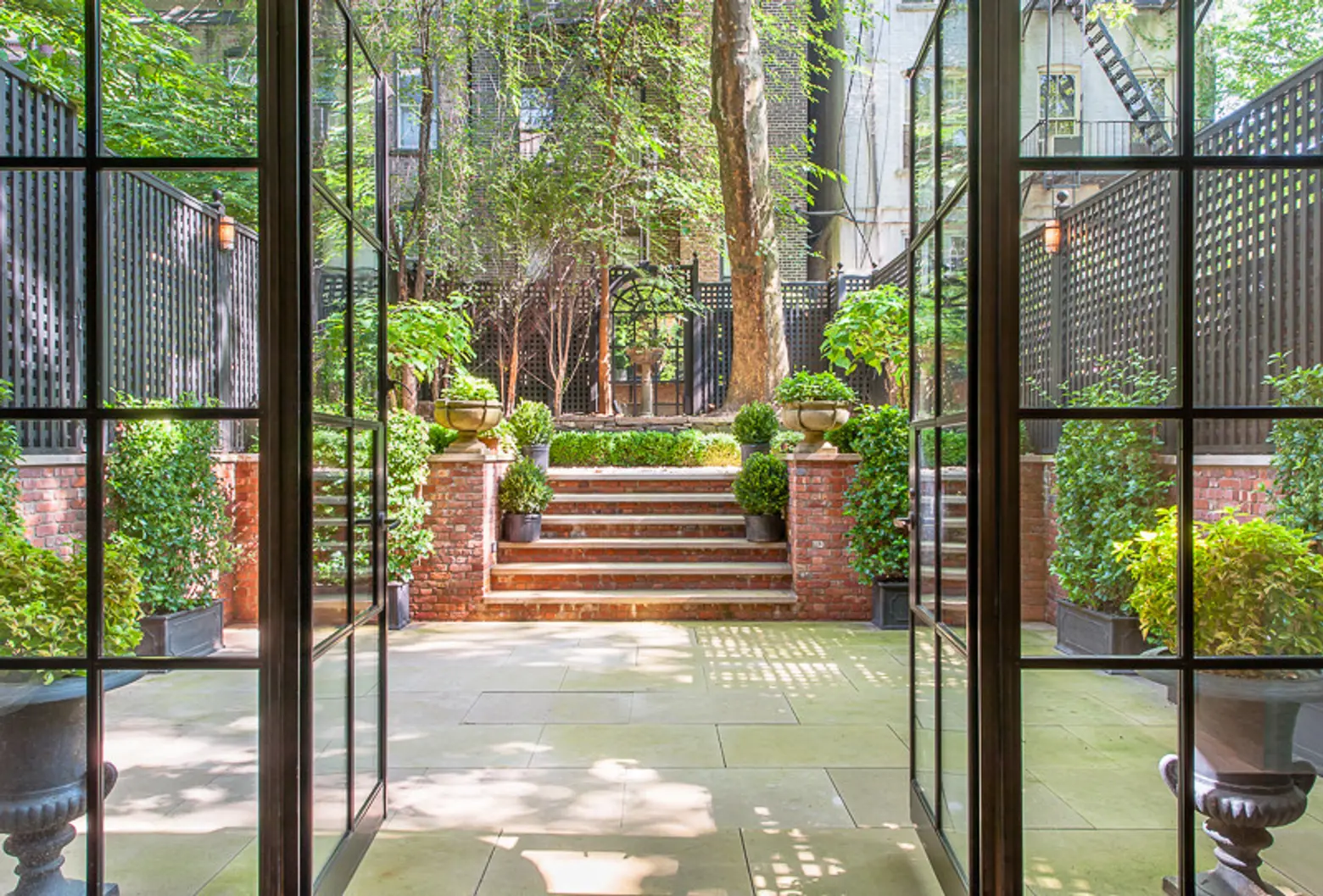 The grand historic townhouse at 278 West 11th Street has definitely been an easier sell, even for eight figures, than a $72 million triplex trophy pad at Flatiron skyscraper One Madison; the media mogul's 6,850-square-foot penthouse in that high-profile building has remained unsold since Murdoch listed it in April of 2015 (even with Tom Brady and Gisele Bundchen as neighbors). What–besides the ridiculous price difference and 350 square feet–makes a West Village townhouse so much easier to sell? In addition to location, the house–thoroughly renovated when Murdoch bought it–is gorgeous inside and out, starting with the three-level landscaped patio.
The home's previous owner, who bought the property for $8.2 million in 2011, restored the former purple bed-and-breakfast to its original single-family mansion glory, restored the home's façade, and modernized it by replacing south-facing walls with glass to let in more light and adding a roof deck, elevator, 1,200-bottle wine cellar, smart home technology and a gym.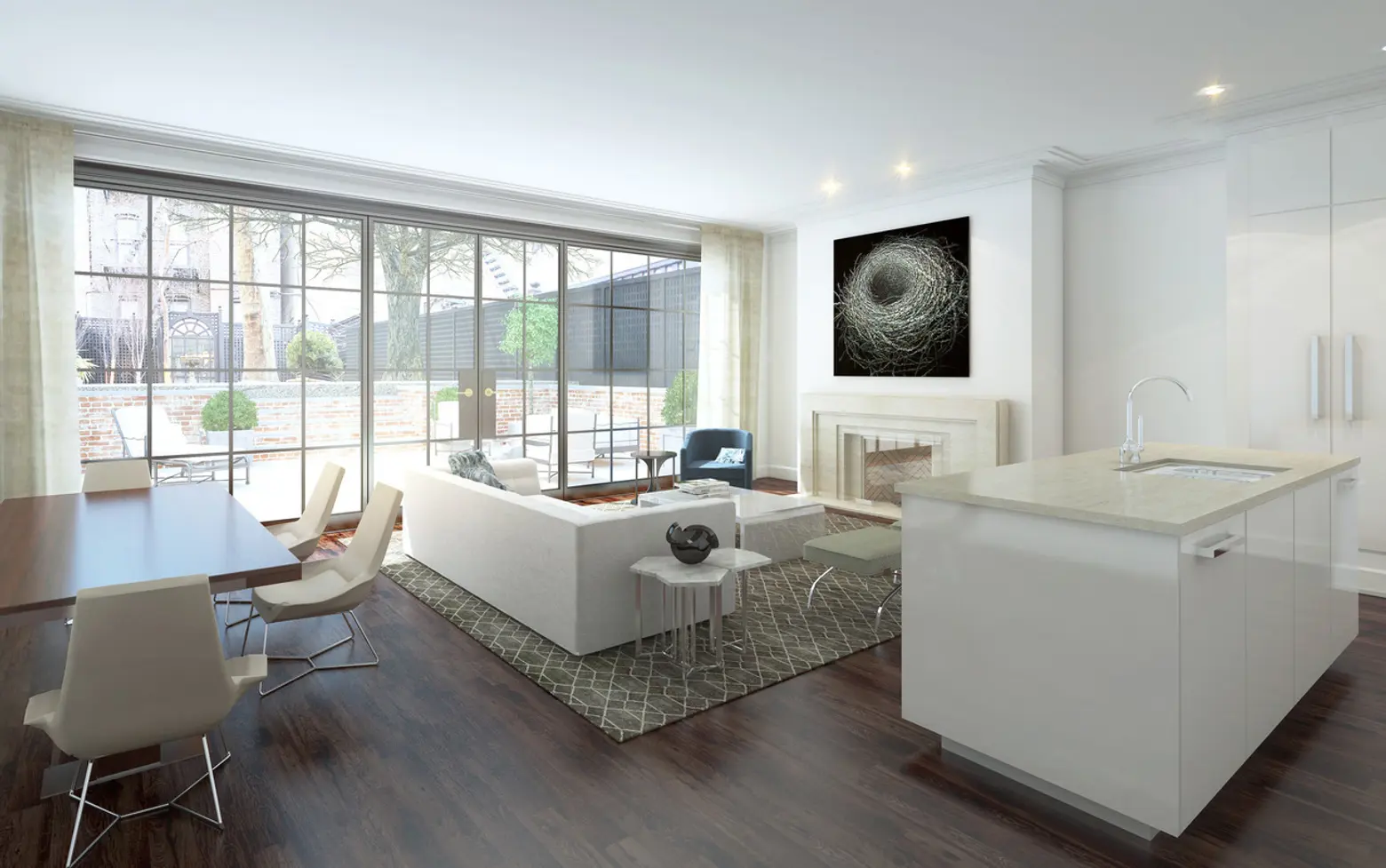 In addition to the elevator, there's a grand elliptical staircase for making the kind of entrances you can't make in a lift.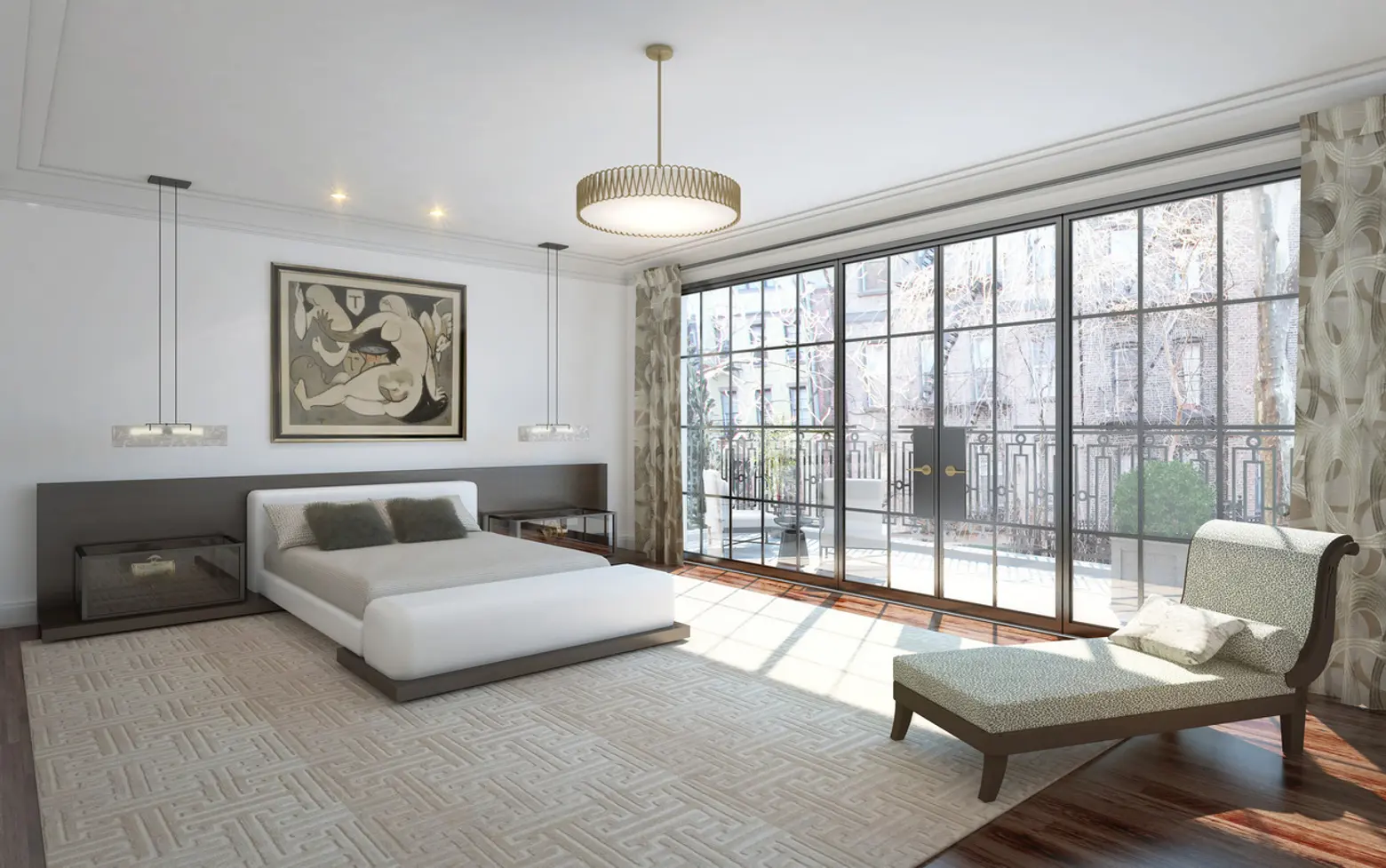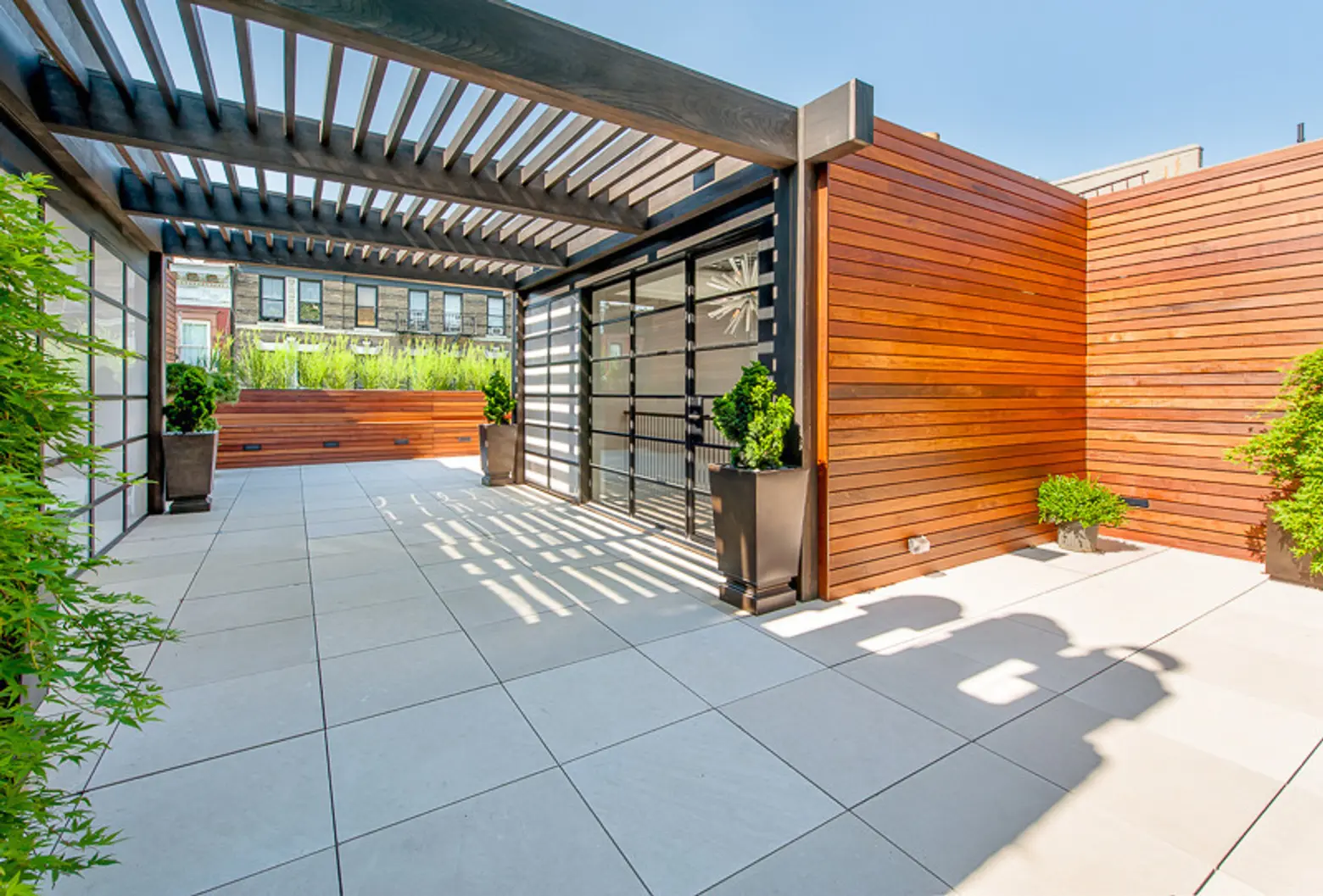 The roof deck has Empire State Building and One World Trade Center views, limestone pavers and a Spanish cedar pergola.
The billionaire octogenarian recently wed former model (and Mick Jagger's ex) Jerry Hall (his fourth wife), and even more recently saw Fox News embroiled in a sexual harassment scandal involving co-founder Roger Ailes, so having one less property to worry about might be a good thing.
[Listing: 278 West 11th Street by Dolly Lenz Real Estate]
[Via NYO]
RELATED: