REVEALED: $10 billion overhaul announced for JFK Airport – see new renderings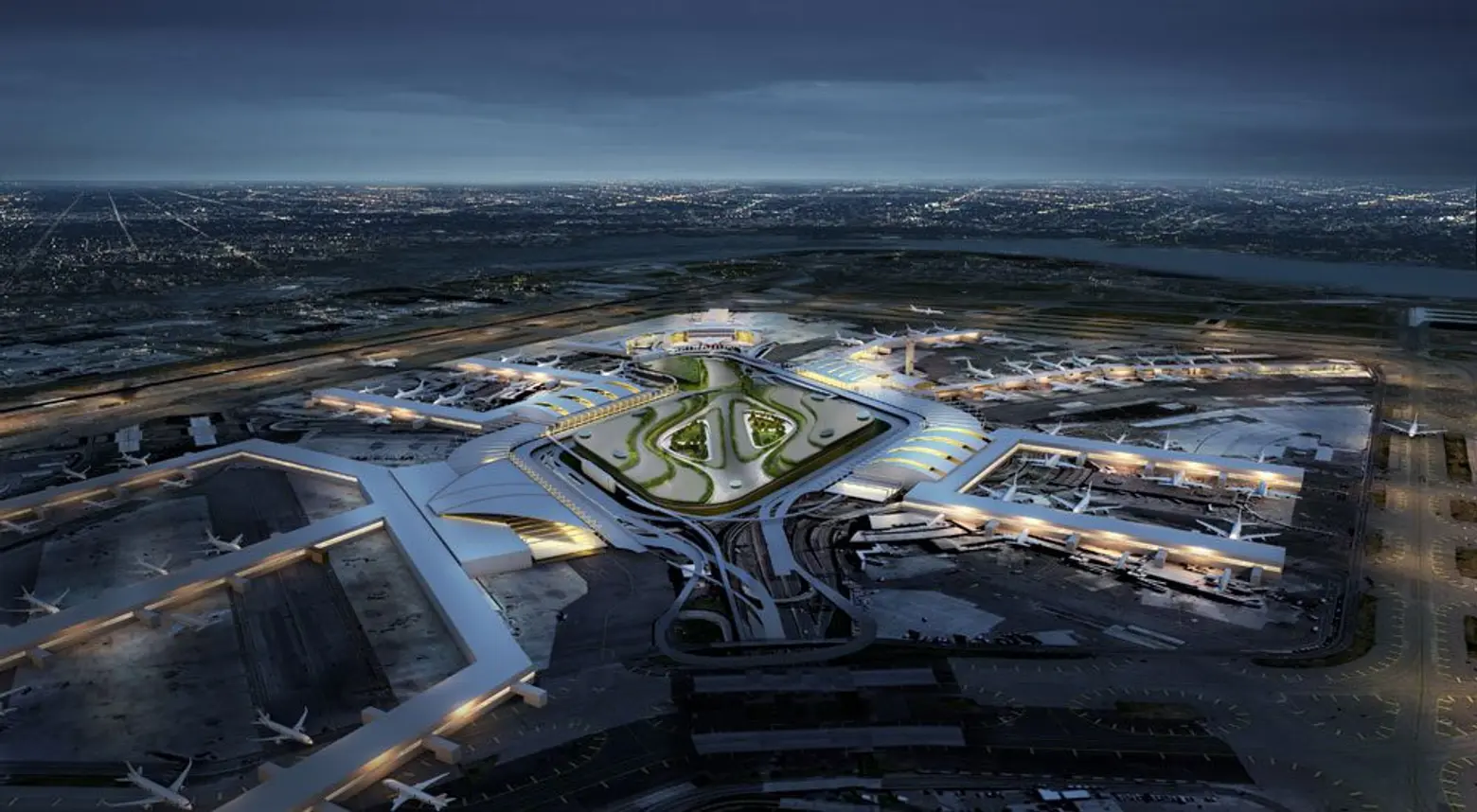 "We shouldn't settle for second best on anything," Governor Cuomo proclaimed at the opening of the Second Avenue Subway this past weekend, and he was serious. This afternoon Cuomo announced that John F. Kennedy International Airport (JFK) will receive a massive overhaul that will transform the dated hub into a modern, state-of-the-art facility that can finally "meet the needs of a 21st century economy." As laid out by the governor's office, the revamp will address three main issues: unifying all the terminals with an interconnected layout so the airport is more easily navigable; improving road access to the airport; and expanding rail mass transit to meet projected passenger growth. In 2016 the airport served 60 million passengers, and this number is expected to increase to 75 million by 2030 and 100 million passengers by 2050.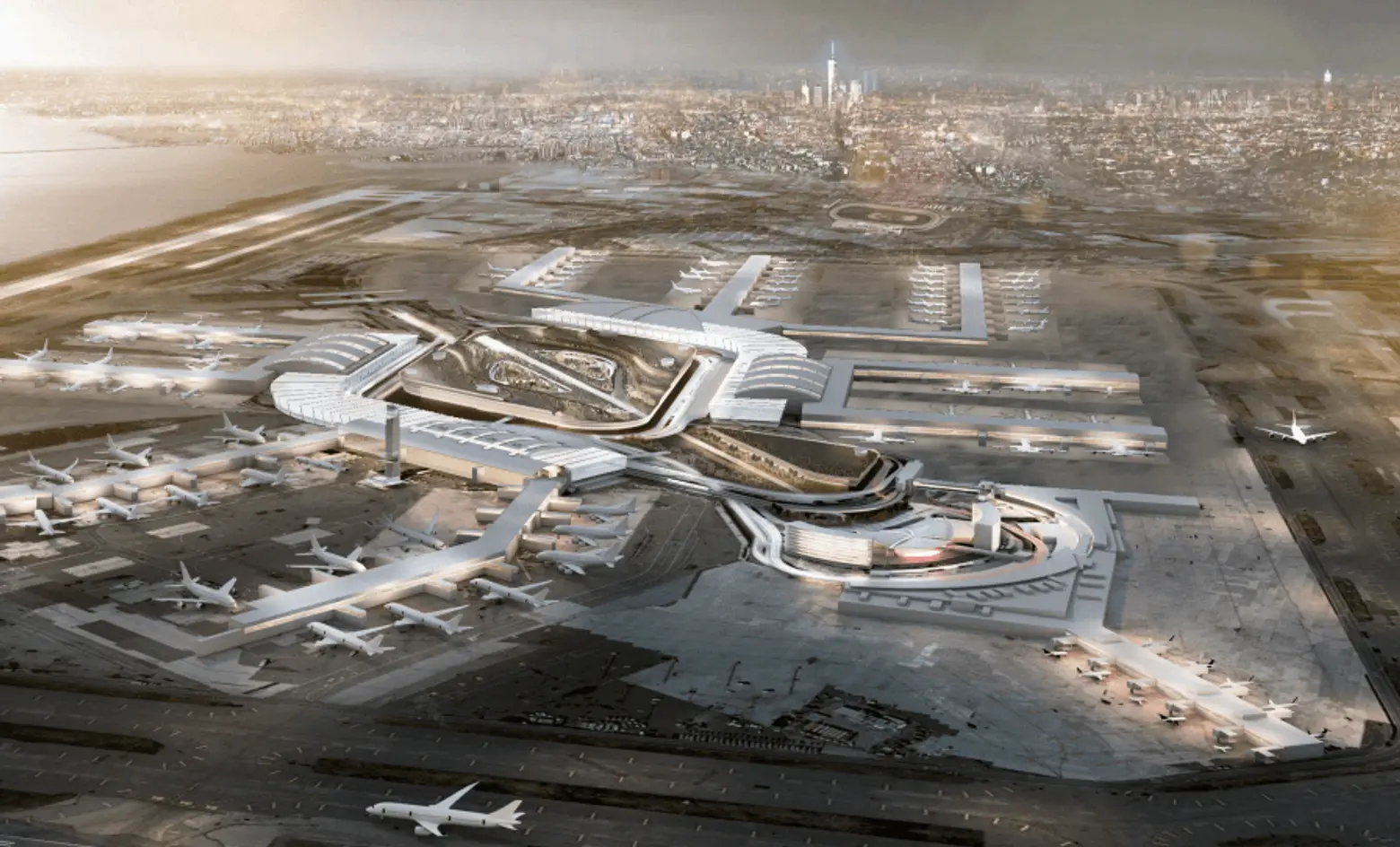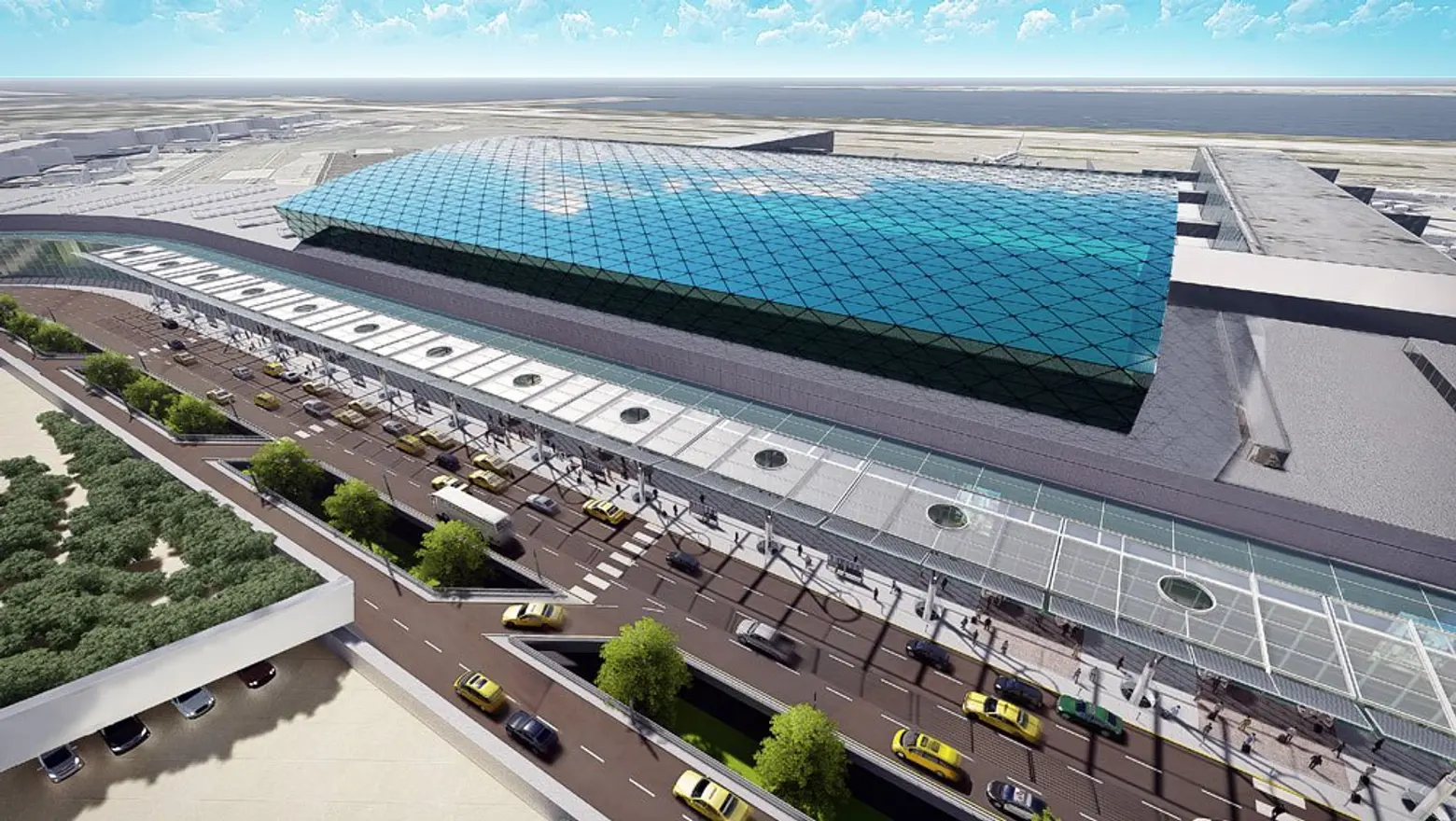 The plan put forward was drawn up by the Governor's Airport Advisory Panel and is anticipated to cost roughly $10 billion (the terminal itself, $7-8 billion dollars). $7 billion is expected to come from the private sector (using a similar approach to financing as with the LaGuardia Airport improvements, which are being two-thirds privately funded) while the governor endorsed spending $1.5-$2 billion in State Department of Transportation money on improving roadways leading to JFK.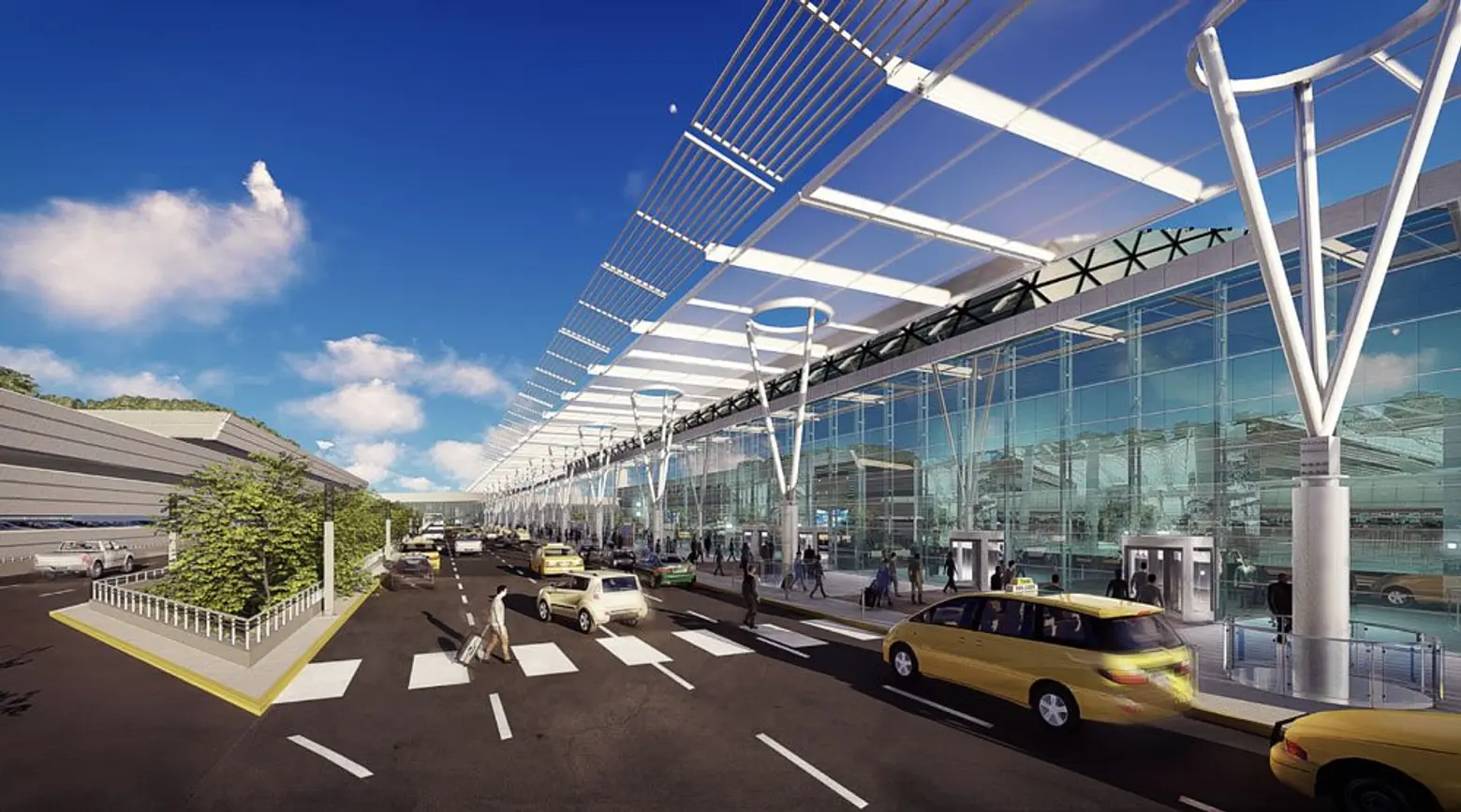 All in all, the "JFK Vision Plan" focuses on:
Interconnecting terminals by expanding newer terminals and redeveloping/relocating older terminals.
Redesigning the on-airport roadways to evolve into a "ring road" configuration to allow for easier and quicker access to all of JFK's terminals, including for taxis, ride-sharing and for-hire vehicles.
Centralizing and expanding parking lots within the "ring road" layout with clear short-term and long-term parking options.
Ensuring world-class amenities – including fine dining, duty-free shopping, best-in-class retail, and conference and meeting room facilities – a process that began last month with the groundbreaking of the new TWA Flight Center Hotel.
Expanding taxiways to reduce ground delays and add new flight slots to accommodate the airports relentlessly growing passenger demand.
Implementing state-of-the-art security technology, including regular reviews with third-party experts to update security to the future global best practices such as facial recognition and video tracking software that are currently being incorporated across New York's infrastructure developments.
Getting rid of bottlenecks in road access to and from JFK on the Van Wyck and at the Kew Gardens Interchange.
Also being floated is a "one-seat" rail ride to JFK, meaning passengers traveling to and from Manhattan would not need to take the subway to connect to the AirTrain.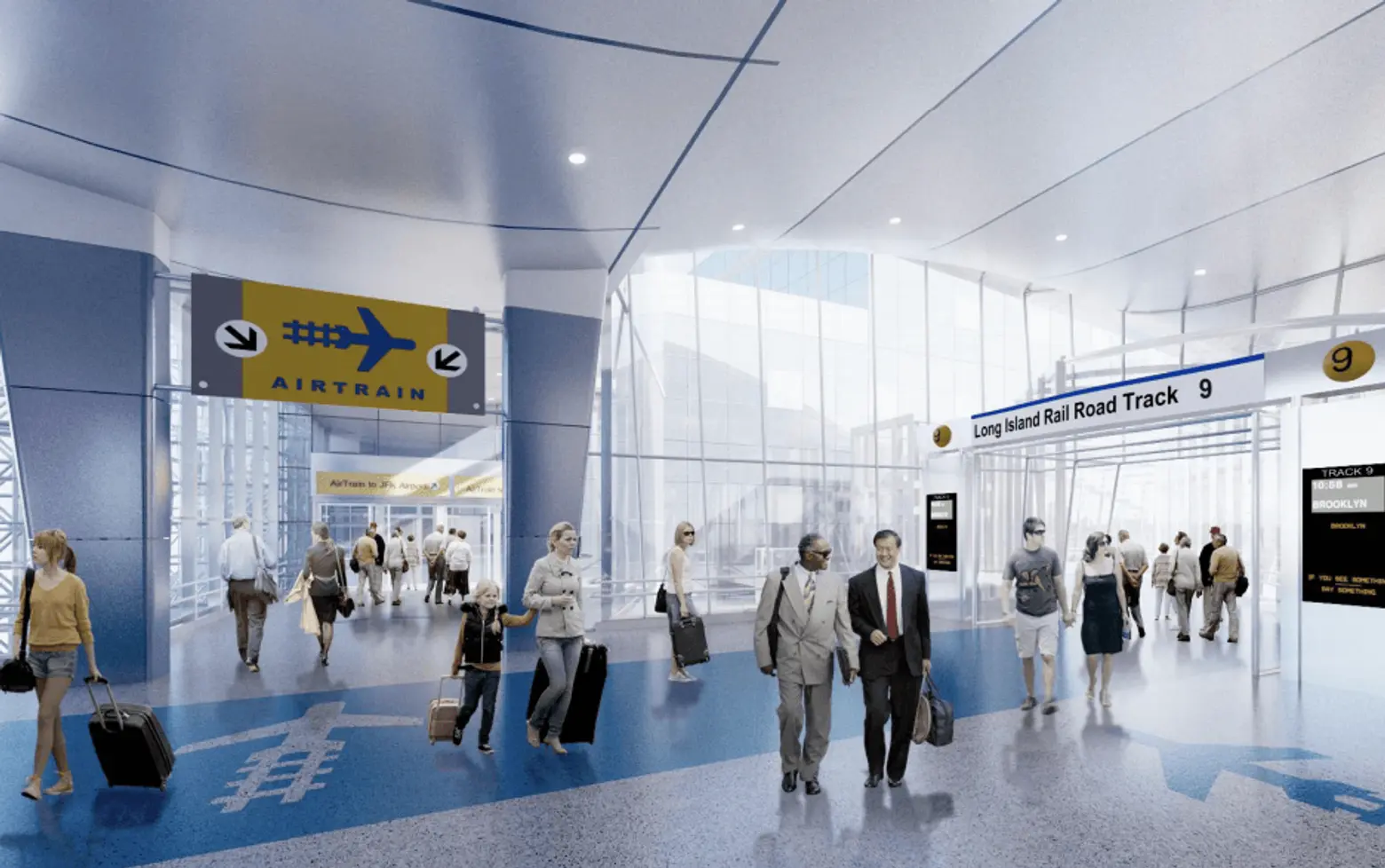 "New York never backs down from a challenge, rather we step up to take on the ambitious projects that are often thought to be impossible. That's exactly what transforming JFK International Airport is all about," Governor Cuomo said earlier today. "Our vision plan calls for the creation of a unified, interconnected airport that changes the passenger experience and makes the airport much easier to access and navigate. We are New York, and we remember the bravado that built this State in the first place, and that is the attitude that will take JFK and turn it into the 21st century airport that we deserve."
The JFK revamp is just one of many recently unveiled overhauls taken on by the governor, including a $3 billion plan to redesign Penn Station, an $8 billion renovation of LaGuardia Airport, a $1 billion expansion of the Javits Center, and a $500 million reconfiguration of NYC's bridges and tunnels. Governor Cuomo calls the transformation of JFK a "greater plan for reimagining our crossings and rebuilding our infrastructure in New York."
See more renderings in our gallery below.
RELATED: