JFK's TWA Hotel breaks ground, gets new renderings

The shovels were out at JFK's TWA Flight Terminal yesterday, as MCR Development and JetBlue broke ground on their project to turn Eero Saarinen's mid-century modern masterpiece into the high-end, 505-room TWA Hotel. According to a press release, Governor Cuomo attended the festivities, noting that the conversion "will preserve this iconic landmark while cementing JFK's status as a crown jewel of aviation." The news also came with two renderings that show the two, six-story, crescent shaped hotel buildings that will rise on either side of the existing structure.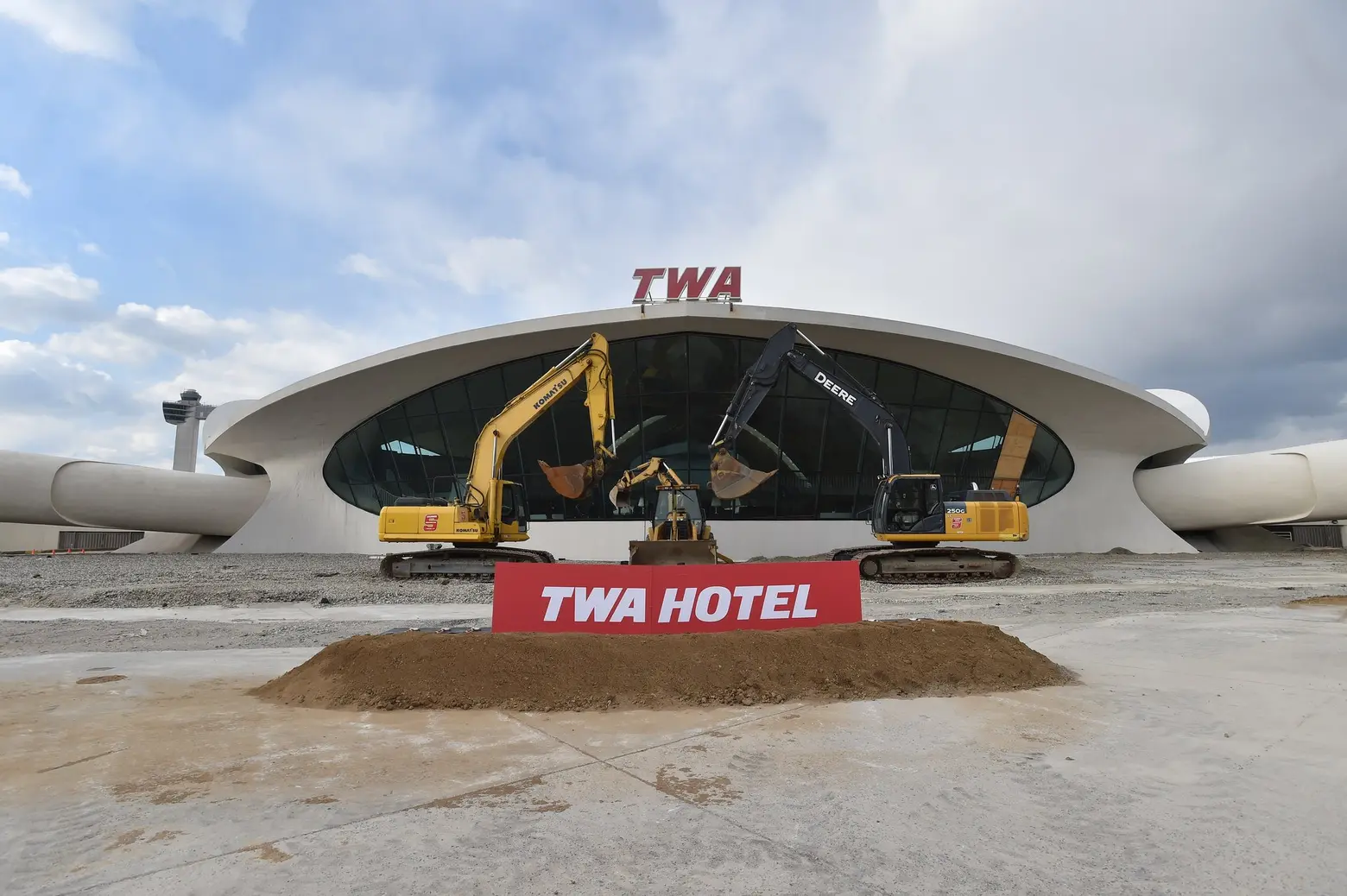 Construction officially began four months ago, but yesterday's event "builds on our efforts to modernize gateways across the state," said the Governor, adding, "we will continue working to drive growth, support thriving regional economies and build 21st century infrastructure of the caliber that New York deserves." To this end, the project is expected to generate 3,700 permanent and construction union jobs.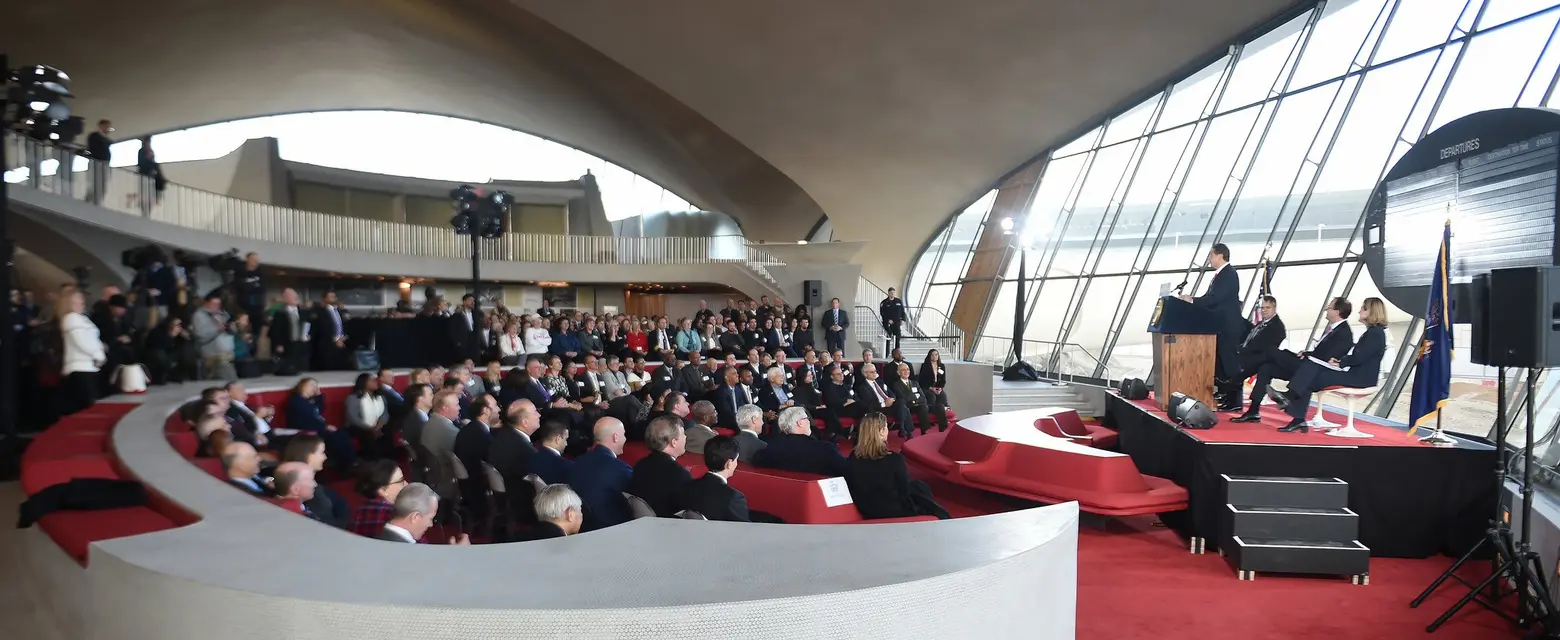 It will be funded through $265 million in private investments, $20 million of which will go towards the terminal renovation. Within this space will be eight bars and restaurants, a food court, night club, 40,000 square feet of meeting and event space, 10,000-square-foot observation deck where guests can watch planes take off and land, and a museum "showcasing New York as the birthplace of the Jet Age, the storied history of Trans World Airlines and the Midcentury Modern design movement."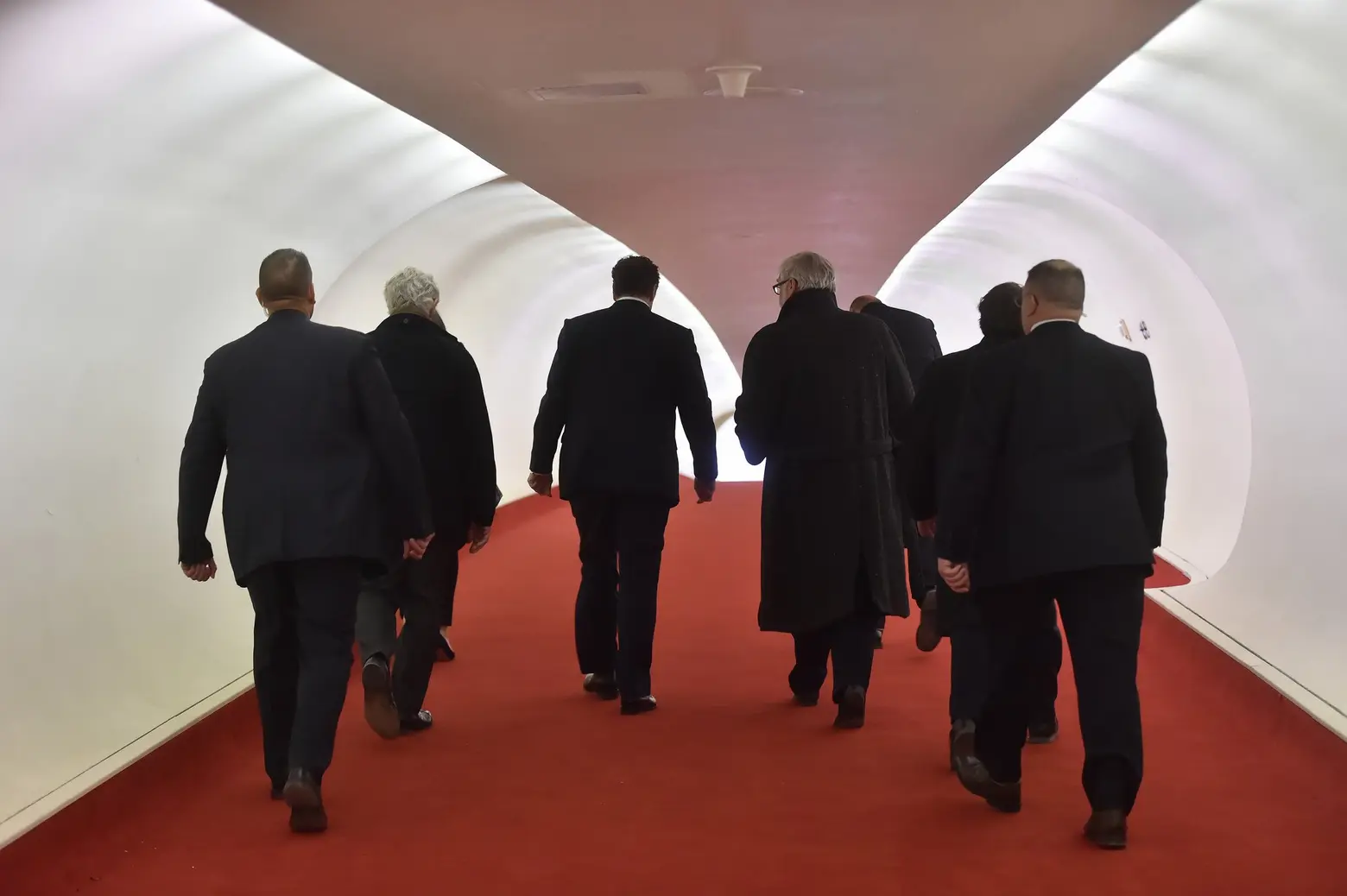 The project architects are Lubrano Ciavarra Architects and Beyer Blinder Belle, and according to the press release, the two new hotel structures "will be set back on either side of the terminal, situated and designed to defer to the historic landmark." These new structures will be connected to the JetBlue terminal and the flight center through the two tunnels that previously led travelers to their aircrafts.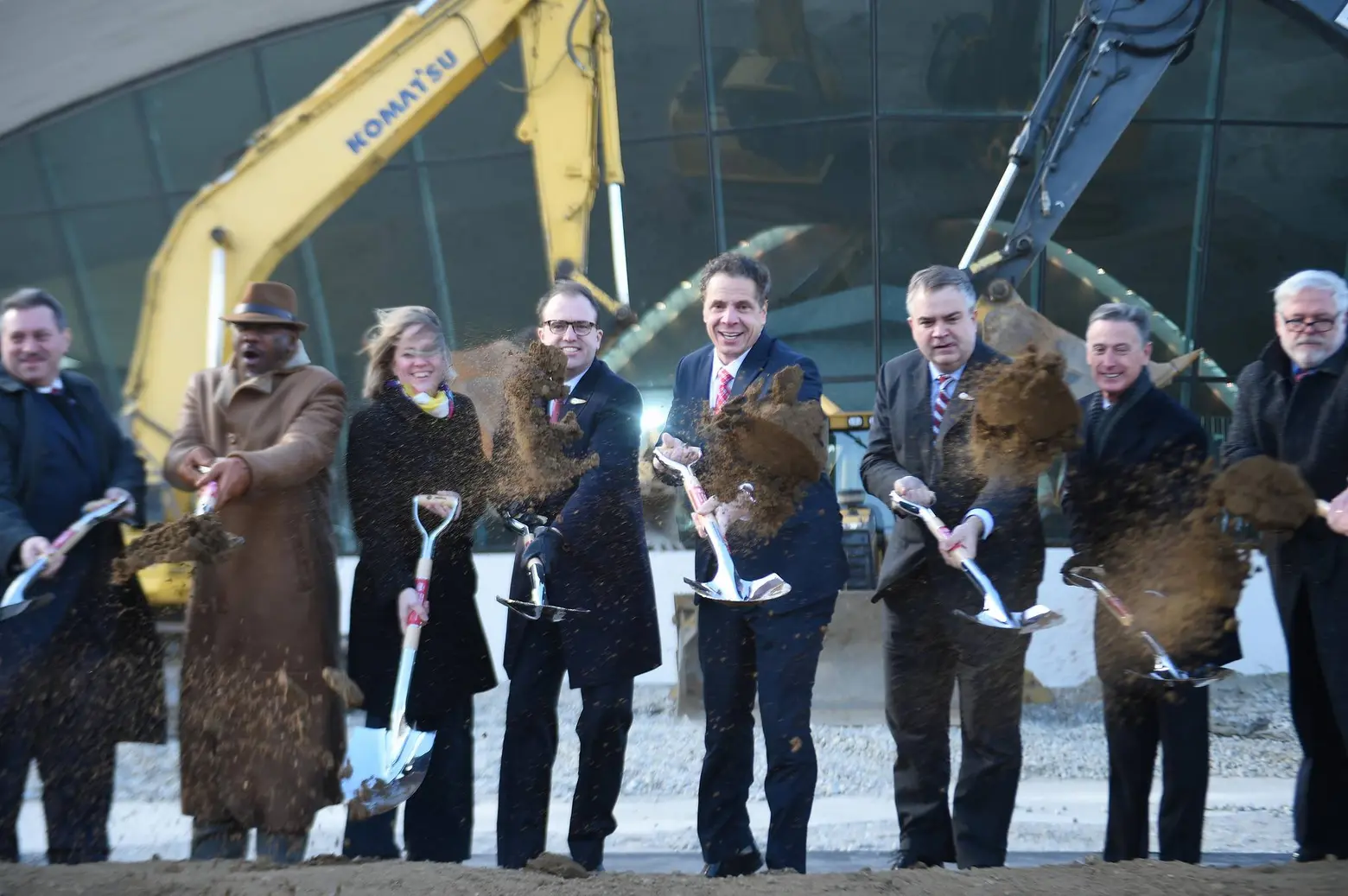 The TWA Hotel will be JFK's first on-site hotel and is expected to open in 2018.
RELATED:
Renderings via MCR Development; Groundbreaking photos via Office of Governor Andrew Cuomo