Rent Hilary Swank's Designer-Decorated West Village Pad for $20,000
The Village is on fire right now with celebrities coming and going. Heidi Klum is renting in the 'hood for the summer; Topher Grace is renting out his loft; Francis Ford Coppola is moving into the same building as De Niro; and just this morning we learned that Julia Roberts is selling her apartment. Now, Hilary Swank is the latest star on the list. The Observer reports that she's renting out her stylish apartment at 400 West 12th Street (the Superior Ink building) for $20,000 a month.
Swank bought the 1,500-square-foot, two-bedroom condo in 2009 for $3.64 million. She then enlisted designer Mark Zeff to "create a place that would give her a sense of grace and harmony." The space was photographed for Elle Decor in 2011, where the neutral palette, clean-lines, and serene decor were featured prominently, as was the living room wall made out of reclaimed barn wood. But now that the actress is spending more time on the West coast, she's looking to rent out her West Village home.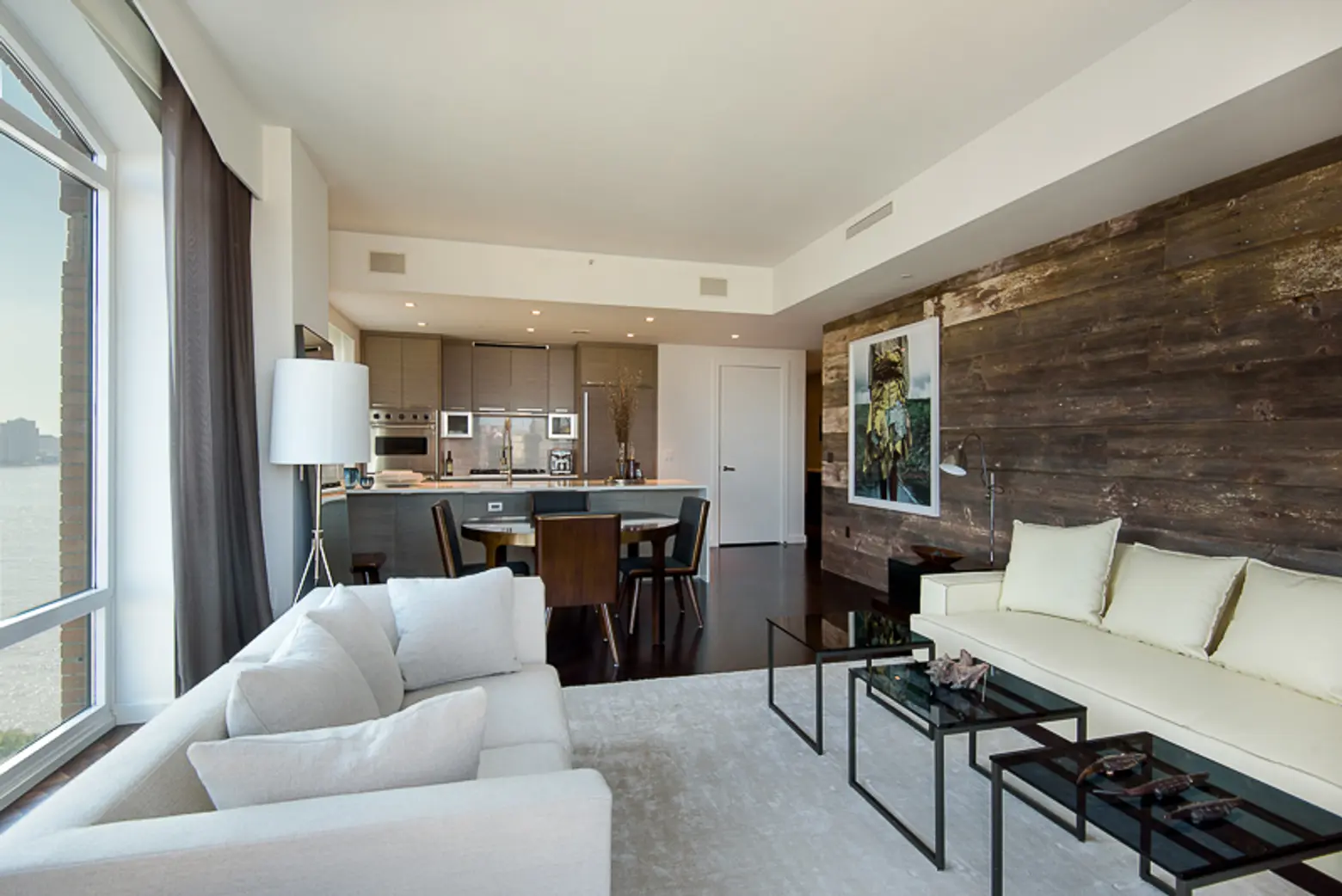 The high-floor corner pad offers incredible views of the Empire State Building, One World Trade Center, and the Hudson River, which are best seen in the large living room with floor-to-ceiling windows and Juliet balconies. The furnishings here and in the adjacent dining room are simple, streamlined, and contemporary. Swank told Elle Decor that she feels most comfortable in smaller spaces since they're more nurturing. We're not sure this counts as small by NYC standards, but perhaps it's relative to her California digs.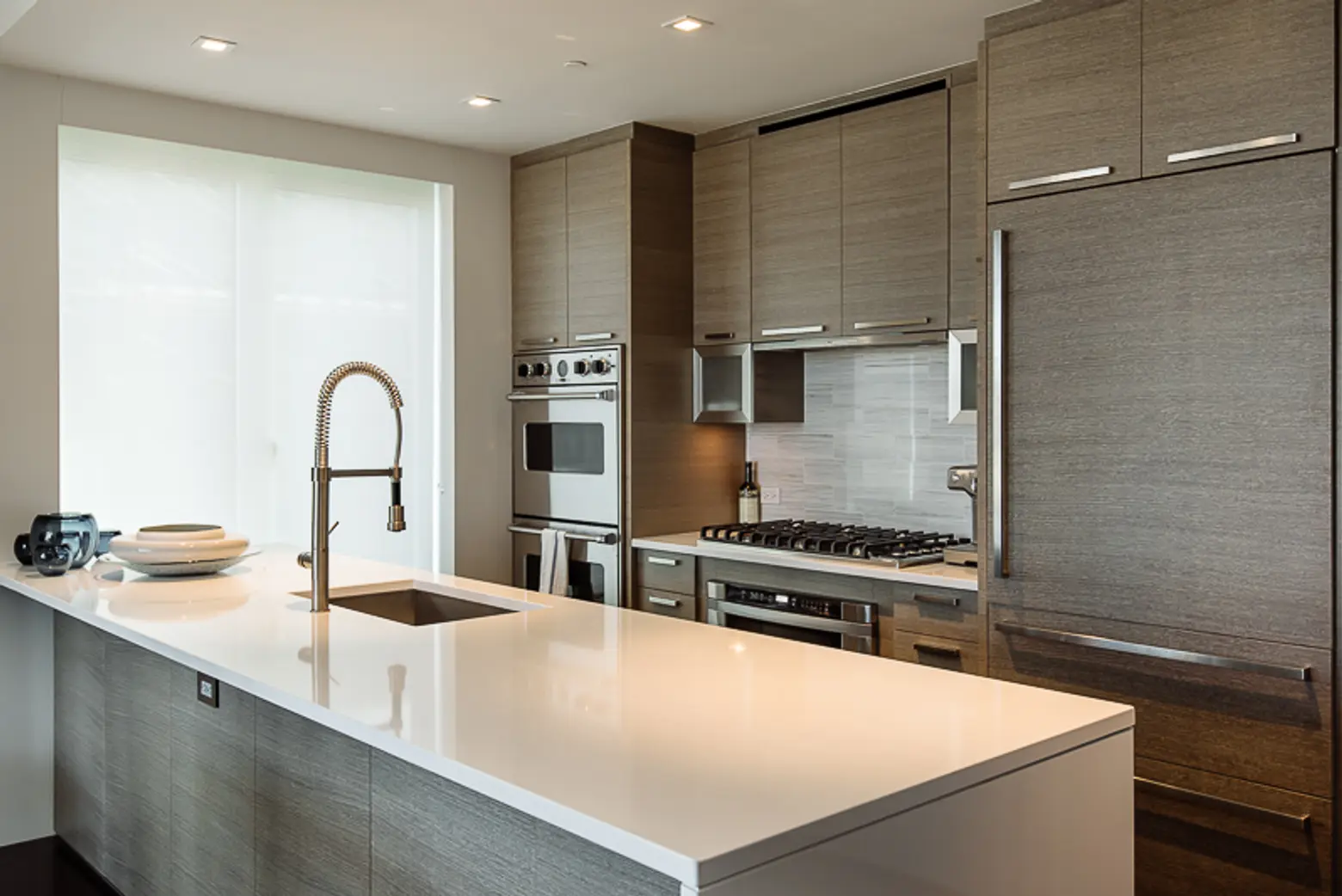 The custom top-of-the-line kitchen opens directly to the living space, which is perfect for entertaining. Of the sparse decor, which lets the views take center stage, Swank said "I feel like I'm in a tree overlooking the city."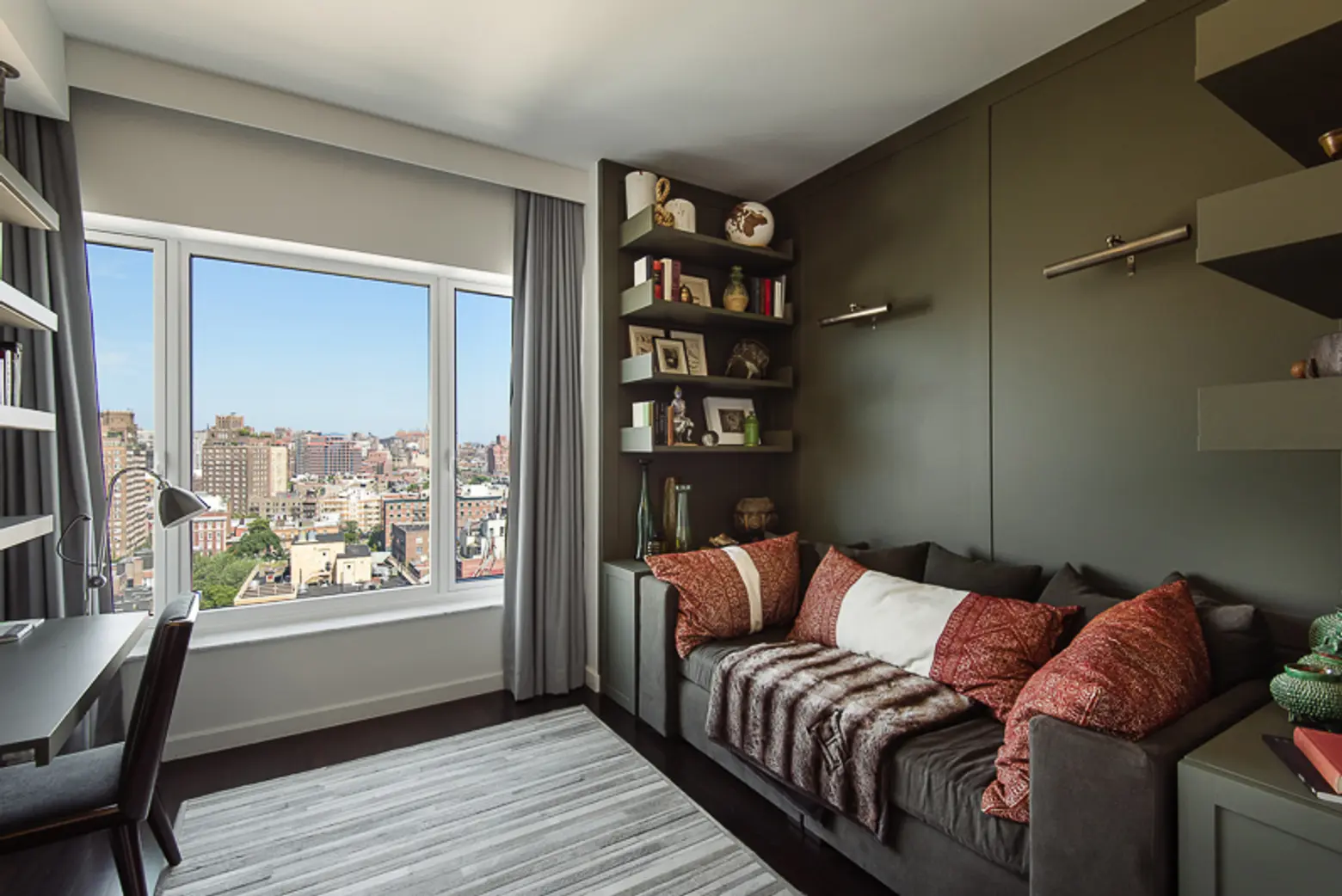 There are also two bedrooms in the apartment, both of which have a luxurious marble bath. One of the bedrooms is currently configured as a cozy office space with lots of built-in shelving. The minimum lease term for renters is one year, but the place is being offered fully furnished.
[Listing: 400 West 12th Street, 16A by Chris Kann, Robert Browne, and Jennifer Ireland of Brown Harris Stevens]
[Via CityRealty]
[Via NYO]
RELATED: